---
Harbourfront food places to fuel up at
---
As a Westie without a car, going all the way to town can be pretty tiresome. Most of the time, my friends and I end up at Harbourfront, as it's the most accessible to us all. The Circle Line and North East Line station is just one stop away from the East West Line! Plus, with plenty of new Harbourfront food places, including a green tea cafe, this is the place to check out now.  
---
1. Hokkaido-Ya
---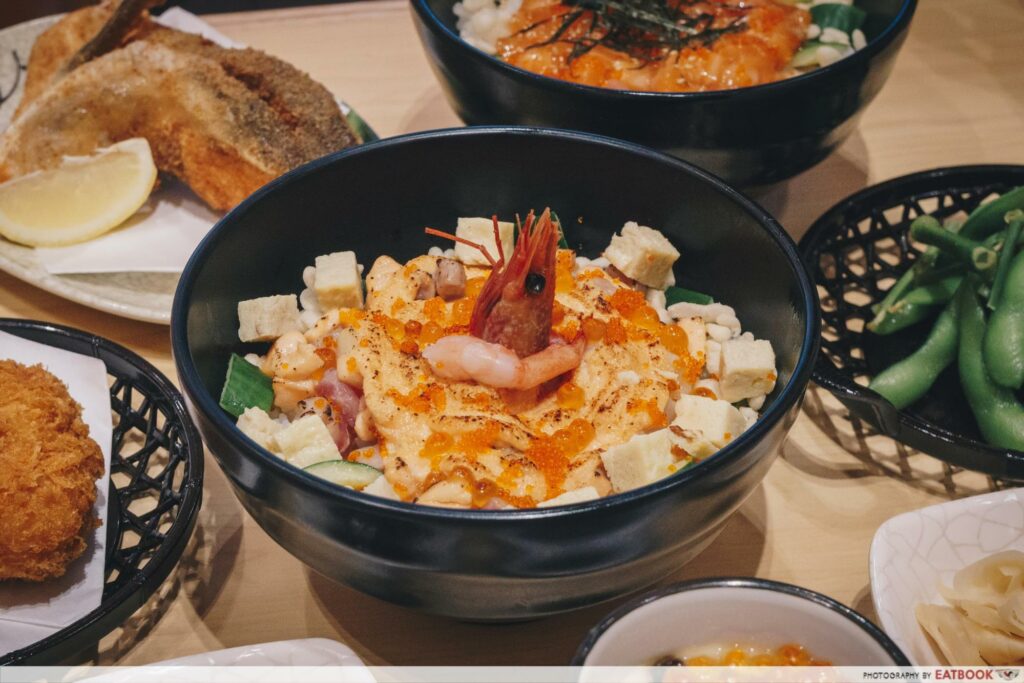 Owned by the same people behind Sushi Tei, Hokkaido-Ya boasts an expansive menu. Highlights include their Aburi Mentai Bara Chirashi Don ($14.90+), which comprises an assortment of diced Hokkaido scallops, Norwegian salmon, tuna and more. If you have not tasted white curry, try their Shirobuta Pork Katsu Hokkaido White Curry Rice ($12.90+). It is mild and creamy with a scattering of sweet carrots and broccoli.
Check out our full review of Hokkaido-Ya!
Hokkaido-Ya Review: Truffle Salmon And Aburi Mentai Chirashi Don At This New Japanese Restaurant
Address: 1 HarbourFront Walk, #02-153, VivoCity, Singapore 098585
Opening hours: Daily 11:30am to 10pm
Tel: 6376 8387
Website
---
2. Kagurazaka Saryo
---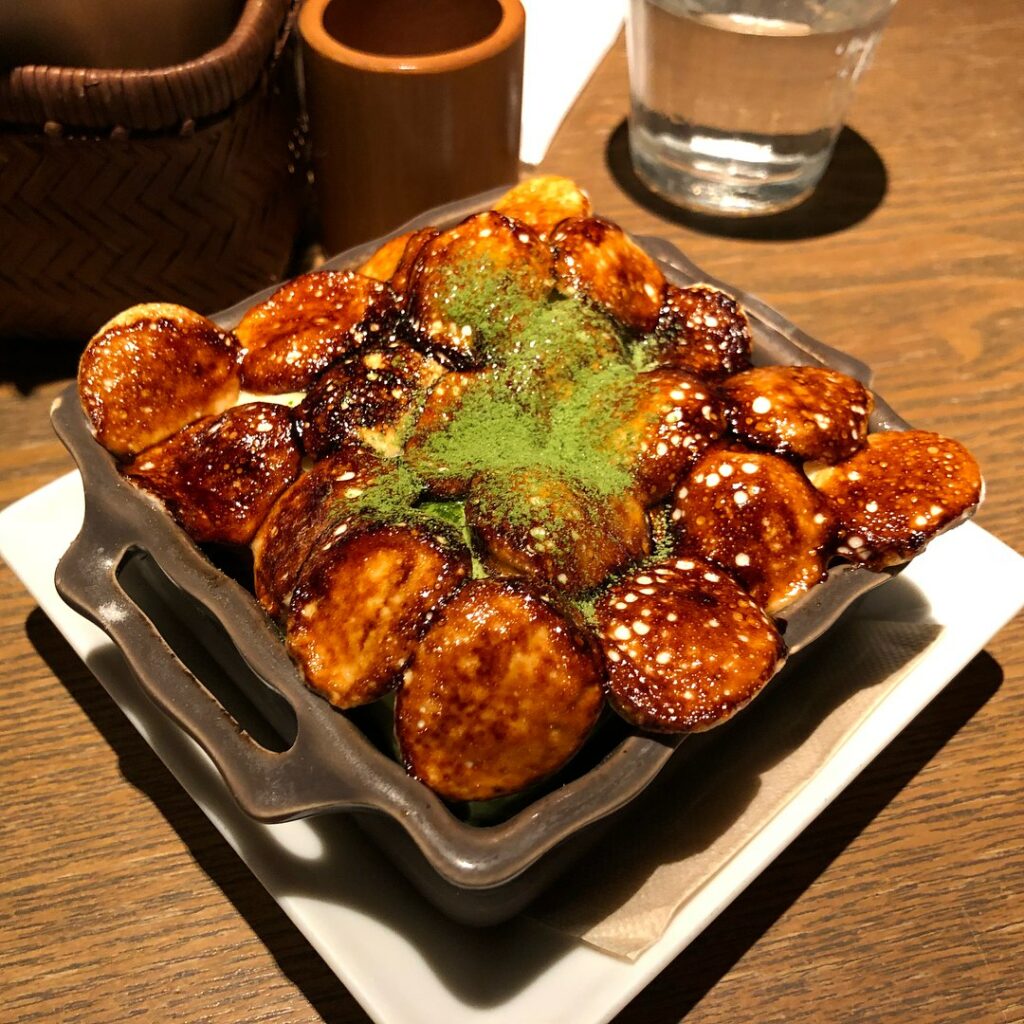 Image credit: @followtheeater
Japan's famous green tea cafe Kagurazaka Saryo has opened their first flagship outlet at VivoCity. Fans of all things matcha will be in for a treat with decadent desserts such as Matcha Fondue with Assorted Sides ($14.90++) and Matcha Frozen S'more ($9.90++). If you're looking for something savoury, they also serve hearty soups with rice or udon at affordable prices. Their generously portioned Pork Shabu Kimchi Tonkotsu Cha-Nabe or Salmon Miso Cha-Nabe only sets you back $11.90++.
Address: 1 Harbourfront Walk, #01-59, VivoCity, Singapore 098585
Opening hours: Daily 12pm to 9pm
Tel: 6376 9978
Website
---
3. Thai Thai Nitta
---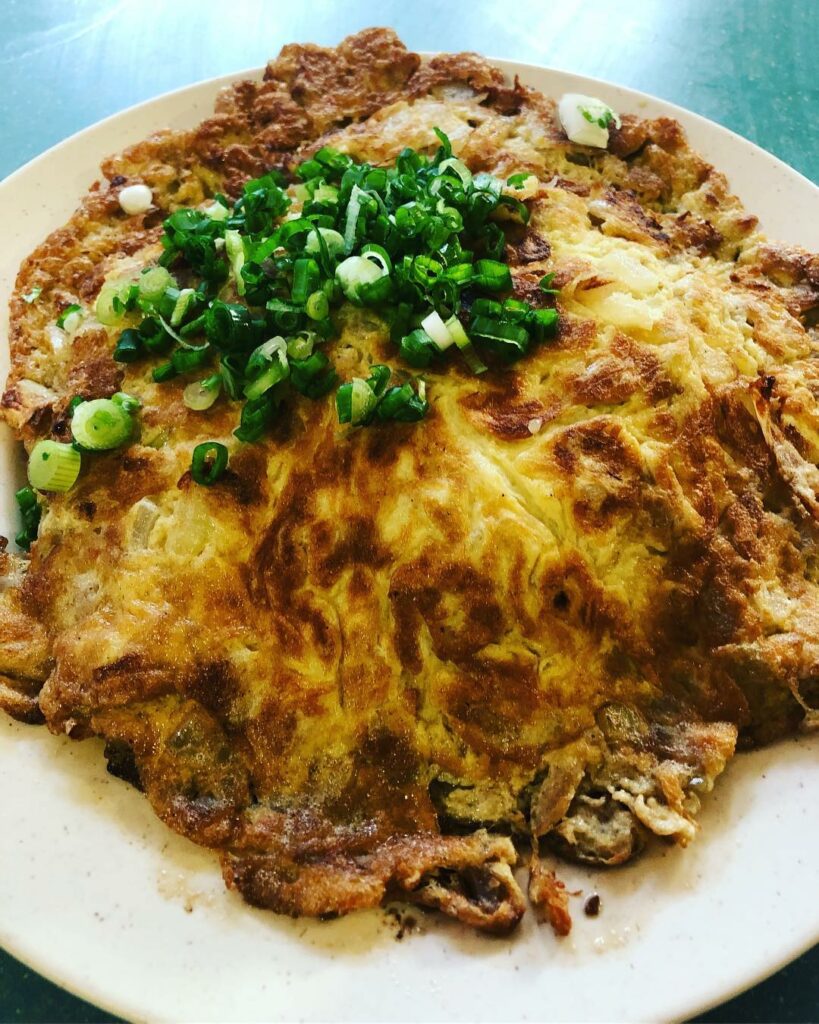 Image credit: @keagan_kang
It always hurts our wallet to indulge in Thai food solo. Thai Thai Nitta solves this problem for lone rangers with their affordable fare – every dish on the menu costs only $4. They offer classic Thai favourites such as Green Curry, Stir Fried Spicy Minced Chicken, and Tom Yum Seafood. Their best-seller is Thai Omelette Rice, featuring an onion and minced chicken omelette lying atop a bed of rice.
Check out more good eats at Seah Im Food Centre!
8 Seah Im Food Centre Dishes Under $4.50 That Prove This Is HarbourFront's Hidden Food Gem
Address: 2 Seah Im Road, #01-22, Seah Im Food Centre, Singapore 099114
Opening hours: Daily 11am to 8pm
Tel: 8134 6292
Website
---
4. Fuel Plus+
---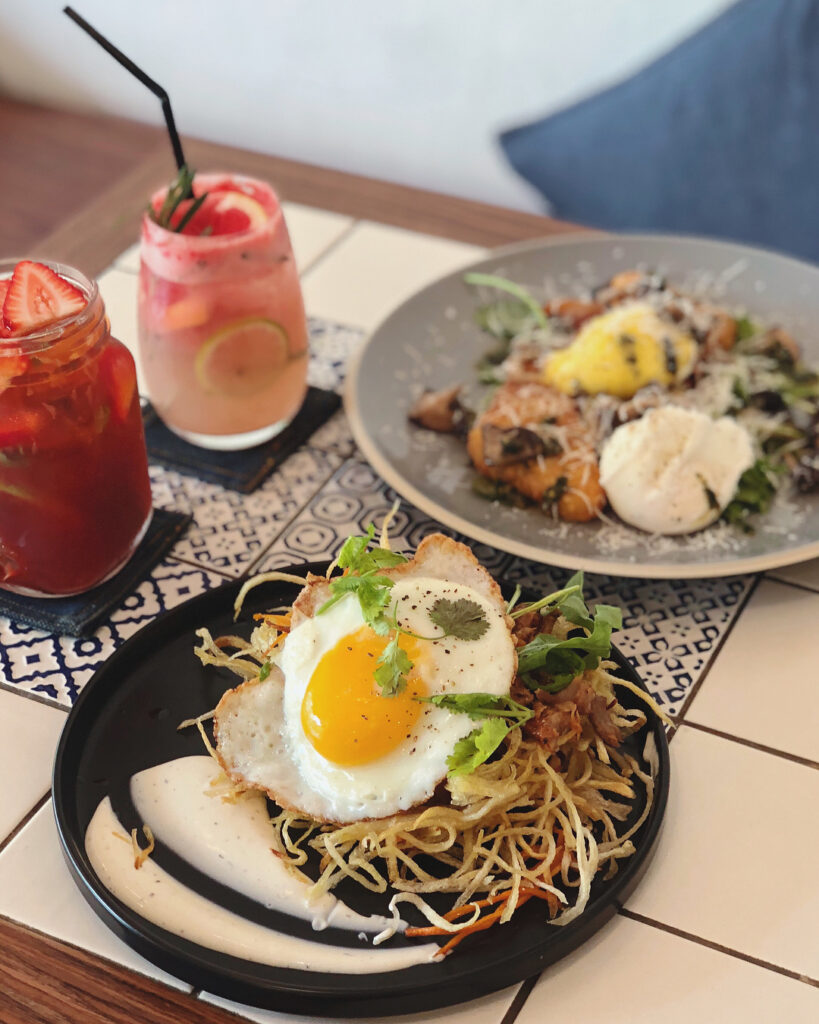 Image credit: @yyw
Located at the foot of Mount Faber, Fuel Plus+ is an ideal spot to chill at after a hike. The food served here will lift your spirits and delight your senses in terms of colour, scent and flavour. They have interesting mains such as Soft Shell Crab Curry ($18) and Thai Beef Salad ($14), which are good choices for sharing. Get their Rosti, Egg & Sausage ($16) for breakfast with a twist. The rosti is made with both sweet and russet potatoes, and complemented by a sausage, egg, and a dollop of sour cream.
Address: 16 Morse Road, #01-207, Singapore 099228
Opening hours: Thur-Mon 11am to 9pm
Tel: 6352 0768
Website
---
5. San Laksa Steamboat
---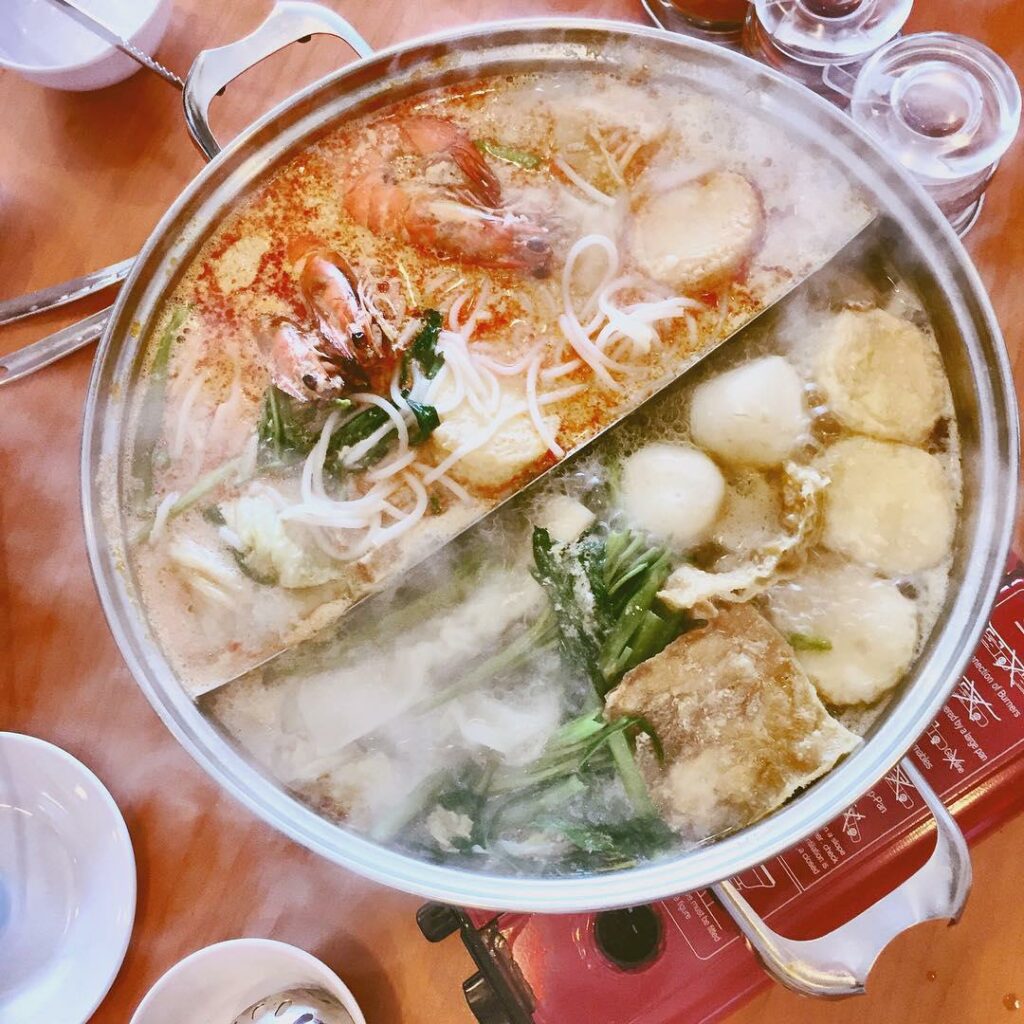 Image credit: @shonosuke1177
If you always finish your bowl of laksa to the very last drop, San Laksa Steamboat is the place to visit. Cook a wide range of meats, vegetables, and hot pot staples in their rich and flavourful laksa broth. Carbs like noodles and rice go at $1++ a serving, while meats such as pork loin and fish pastes range from $3++ to $8++. Other items to order include their dumplings ($4++) and Fuzhou fishballs ($3++).
Address: 404 Telok Blangah Road, Singapore 098840
Opening hours: Daily 11am to 2:30pm, 4:30pm to 11pm
Tel: 6275 7069
Website
---
6. Liang Sandwich Bar
---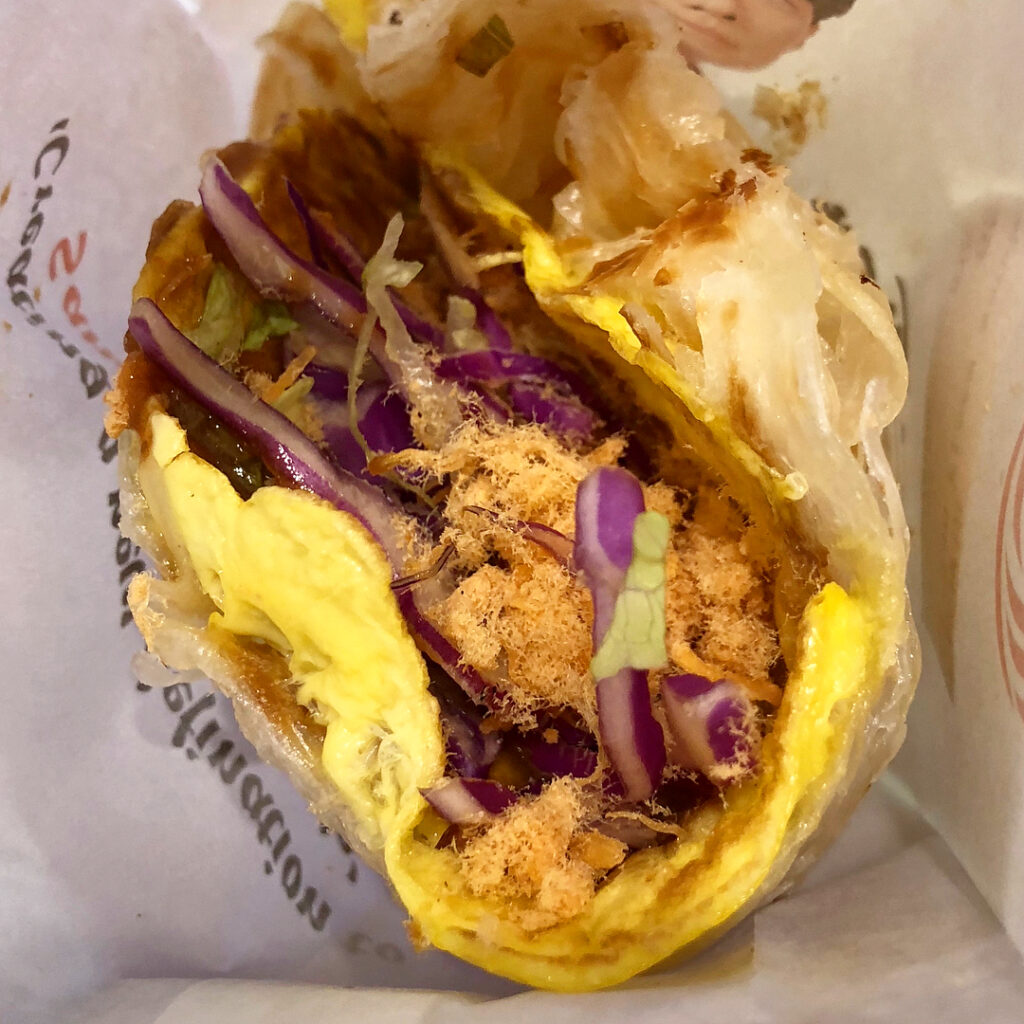 Image credit: @sirartichoke
You can trust Jay Chou for his music, lyrics, acting and more, but now you can also trust him for food recommendations. The King of Mandopop has been endorsing Liang Sandwich Bar, a takeaway kiosk serving scallion pancake sandwiches that are great as a grab-and-go. Prices here start at $2.50 for a basic one. Some sandwiches to try are their Chicken Floss Sandwich ($4.90) and Chicken Bolognese Sandwich ($5.50).
Address: 1 Harbourfront Walk, #B2-K22, VivoCity, Singapore 098585
Opening hours: Mon 10:30am to 10pm, Tue-Sun 10am to 10pm
Tel: 6255 0310
Website
---
7. Aspirasi Chicken Rice
---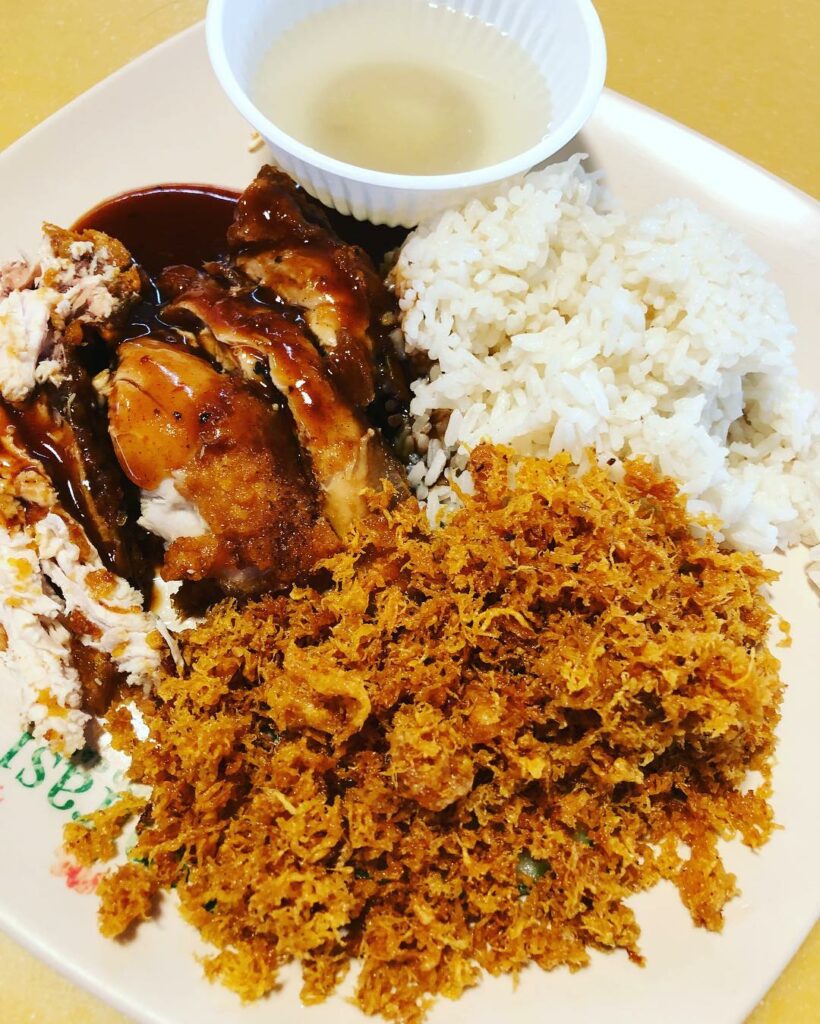 Image credit: @keagan_kang
For those looking for a cheap and good meal, head to Aspirasi in Seah Im Food Centre for ayam penyet. A plate of Chicken Rice sets you back $3.50, but for more robust flavours, get their Sambal Chicken Rice or Black Pepper Chicken Rice at $4. You can also spam your plate with free-flow fried bits for a delicious crunch in every spoonful!
Address: 2 Seah Im Road, #01-45, Seah Im Food Centre, Singapore 099114
Opening hours: Tue-Sun 9am to 9pm
Tel: 9297 2025
---
8. Farasha Muslim Food
---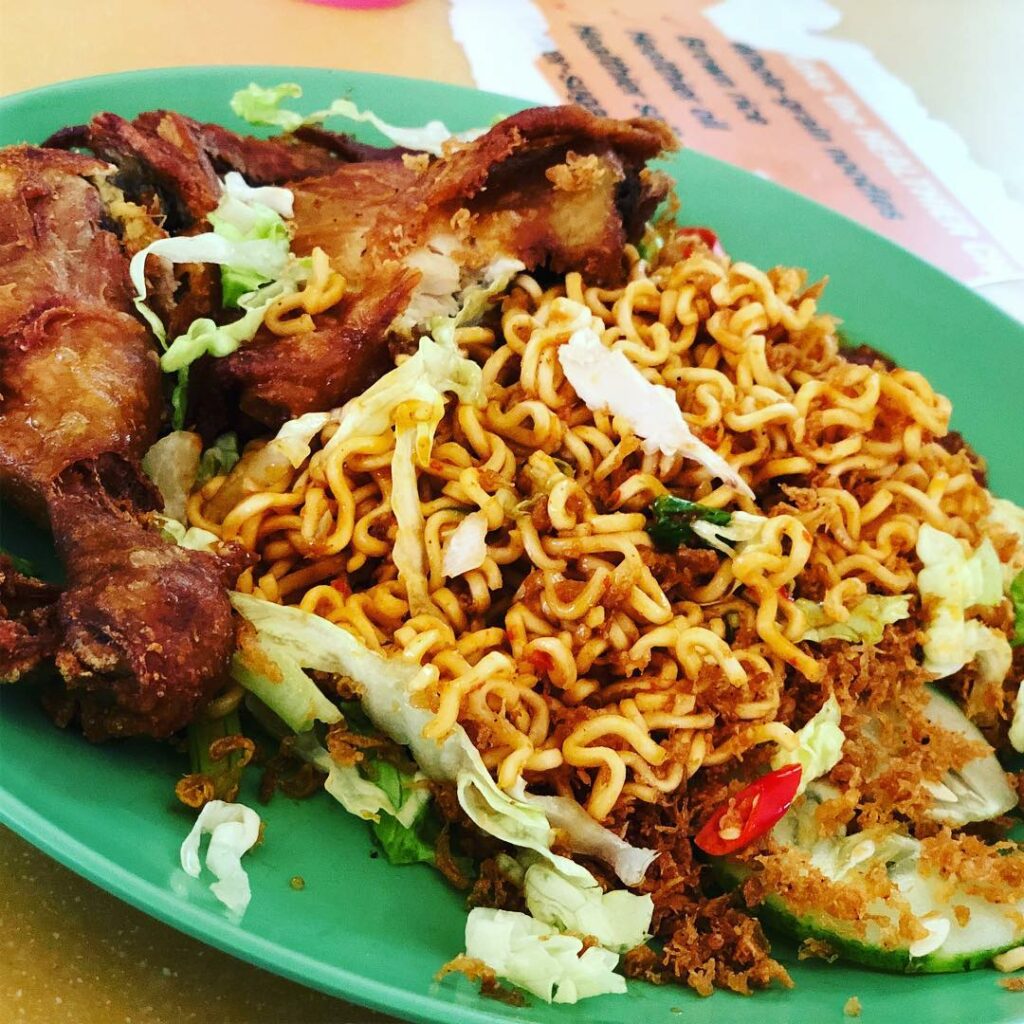 Image credit: @imthub
With interminable queues on most days, Farasha Muslim Food serves a mean plate of  Maggi Goreng Tom Yam ($5.50). Do not belittle the Maggi goreng just because it's made with instant noodles. This spicy dish is umami and packs a punch at every slurp. Be blown away by the large fried chicken as well. There's no way to zhng-up your instant noodles as well as this stall does.
Address: 2 Seah Im Road, #01-31, Seah Im Food Centre, Singapore 099114
Opening hours: Daily 10am to 8pm
---
9. Ban Heng
---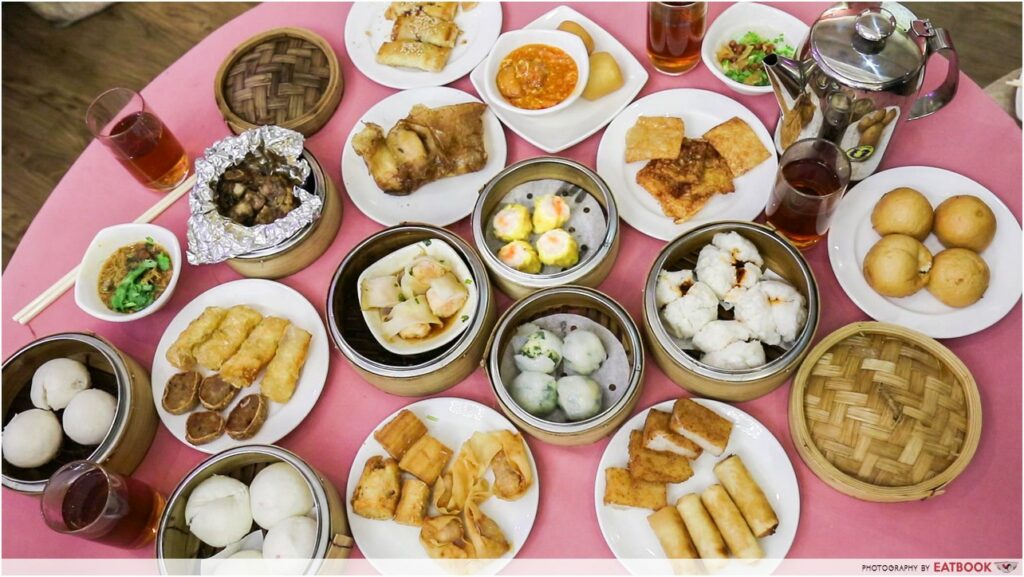 Add Ban Heng to your buffet list pronto. At only $19.80++ for weekday lunch, you get a whole spread of dim sum between 11:30am and 2pm. They have the usuals such as Steamed Barbecue Pork Buns and Steamed Salted Egg Yolk "Liu Sha" Bun, and also uncommon items such as Taiwanese thicken thread noodle soup and Paper-wrapped Chicken Wings.
Check out our full review of Ban Heng!
Ban Heng Review: Dim Sum Buffet Lunch At $19.80++ At HarbourFront Centre
Address: 1 Maritime Square, #04-01, HarbourFront Centre, Singapore 099253
Opening hours: Daily 11:30am to 2:30pm, 6pm to 10pm
Tel: 6278 0288
Website
---
10. Rumah Rasa
---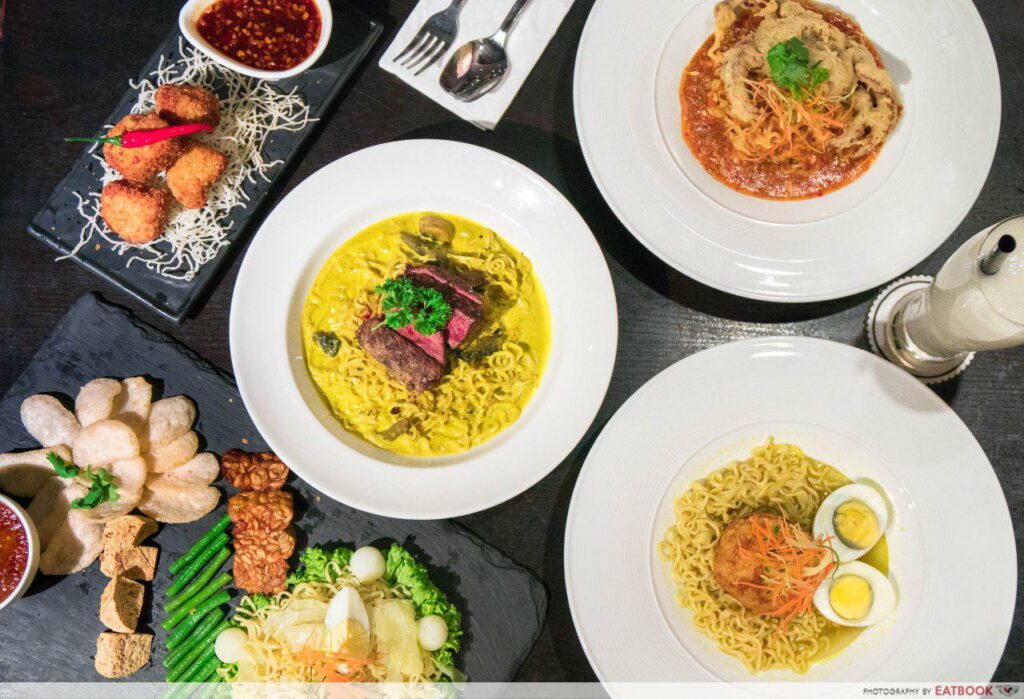 Rumah Rasa is a halal-certified restaurant, just a stone's throw away from Harbourfront MRT Station. Located in Bay Hotel, the restaurant offers a panoramic view of VivoCity and Sentosa. Must-orders are their Ayam Panggang Berkakak Rumah Rasa ($13.90++), grilled chicken doused in a house-made sauce, and Rendang Sapi ($12.90++) –  tender beef cubes cooked in coconut milk and spices.
Address: 50 Telok Blangah Road, Bay Hotel, Singapore 098828
Opening hours: Daily 12pm to 10:30pm
Tel: 6818 6681
Website
---
Plenty of food at Harbourfront
---
You won't go hungry when you're at Harbourfront. Whether you're looking for comfort food or cafe nosh, there are plenty of delicious options to choose from. For more good eats along the North East Line, check out these Outram and Chinatown food gems.
10 Chinatown Food Gems Including Noodles At $1 And A 100cm Food Platter
---
Featured image adapted from Instagram user @shonosuke1177's post.