---
Hawker centres in central Singapore
---
Everytime my boyfriend and I eat at a hawker centre, he would say, "I love hawker food. It is cheap and so good." Sometimes I think he is low-key complaining about my expensive cravings. I don't know if he is aware, but despite my pricey cravings, I actually have a soft spot for hawker food. I grew up eating hawker food and I love watching the uncle fry up a plate of steaming hot chai tow kway or Hokkien mee. Here are 10 hawker centres in central Singapore that I frequented while growing up!
---
1. Pek Kio Food Centre
---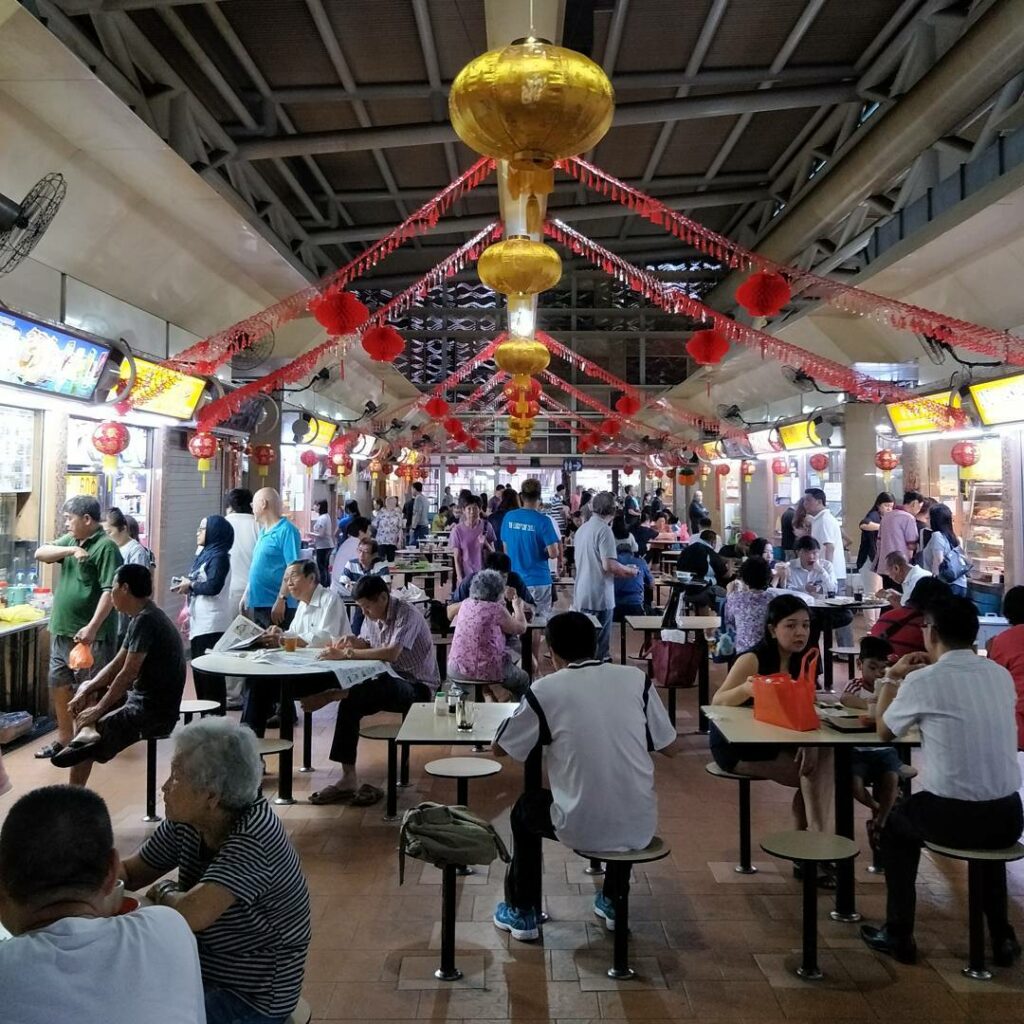 Image credit: @yyangli_
As a kid, visiting Pek Kio Food Centre was a weekly affair. Every Sunday morning, my family and I would come to this place and have a family meal. More often than not, we would have to share a table with an elderly who enjoyed our company and told us many stories. This old-school hawker centre holds some fiercely kept and delicious secrets.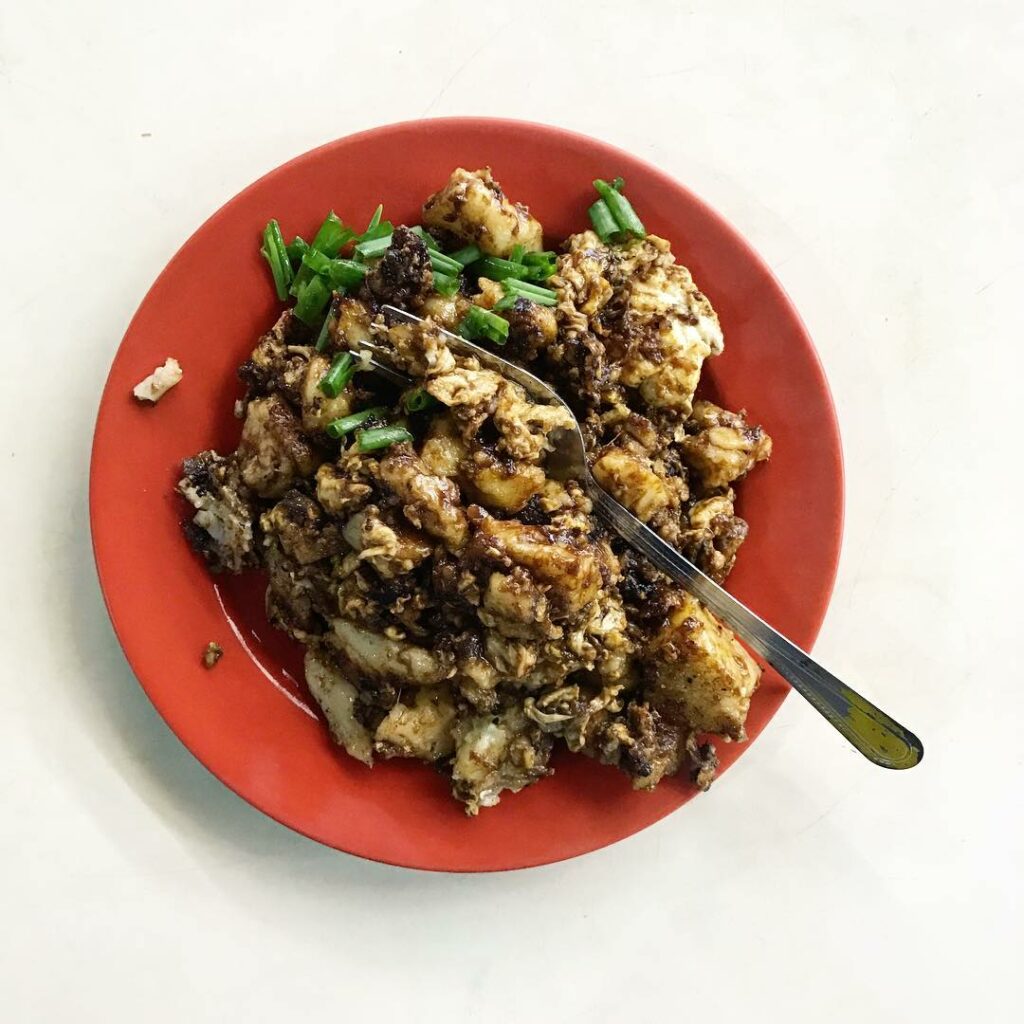 Image credit: @mapazzion
Some simple hawker fare that I swear by here would be Good Spice Carrot Cake's Black/White Carrot Cake (from $2), a hearty bowl of BCM at only $2.50 at Soon Lee Mushroom Minced Pork Noodles, and also Prawn Mee ($2.50/$3/$3.50) from Lai Hiang Pork Rib Prawn Mee. Located just a stone's throw away from Novena MRT Station, Pek Kio is a gem you should check out!
Find out what else to eat at Pek Kio Food Centre!
Address: 41 Cambridge Road, Singapore 210041
Nearest MRT Stations: Novena and Farrer Park
---
2. Bendemeer Food Centre
---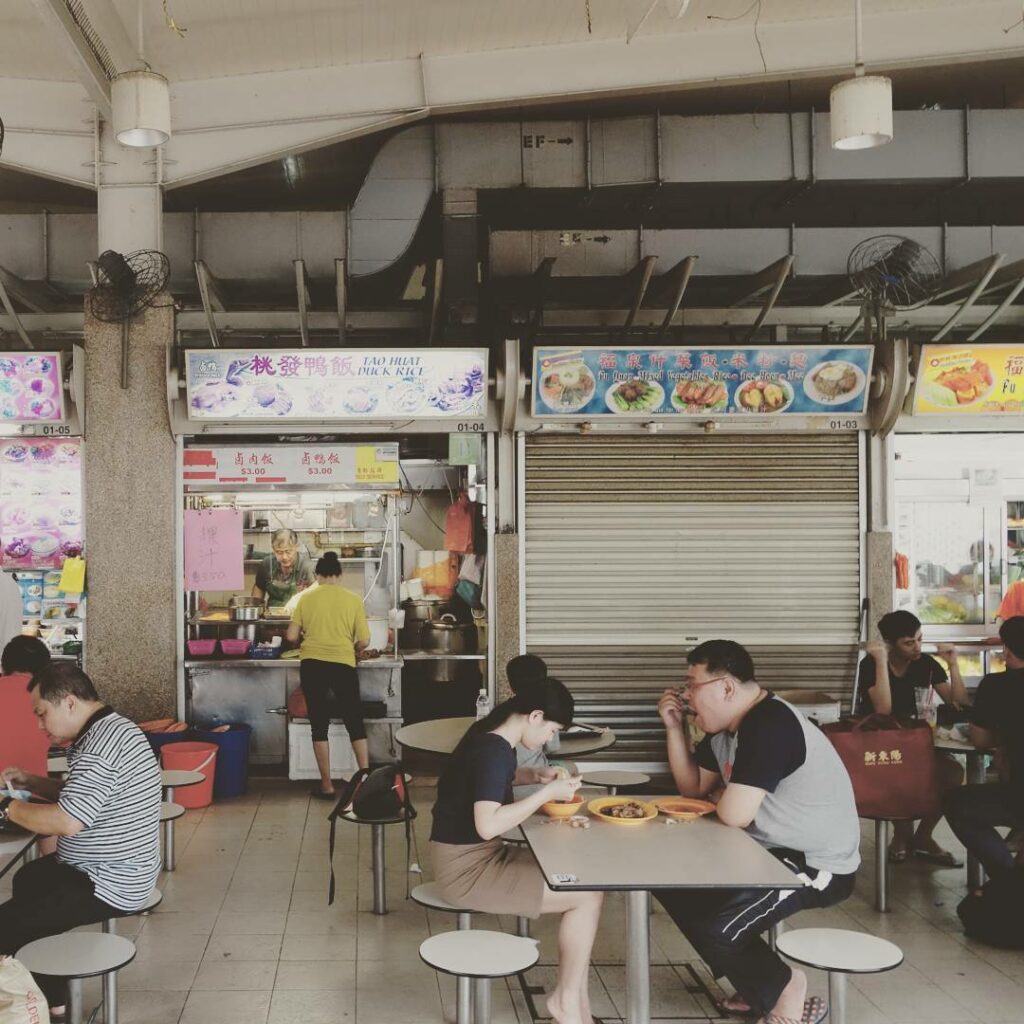 Image credit: @terewong
Bendemeer Food Centre is, by default, my go-to hawker centre. It is 10 minutes away from my office and a mere 3-minute walk away from Boon Keng MRT Station. As this is a popular spot for office workers in the vicinity, it is usually tough to find a seat during lunchtimes. But don't let this deter you, these food stalls are worth the wait!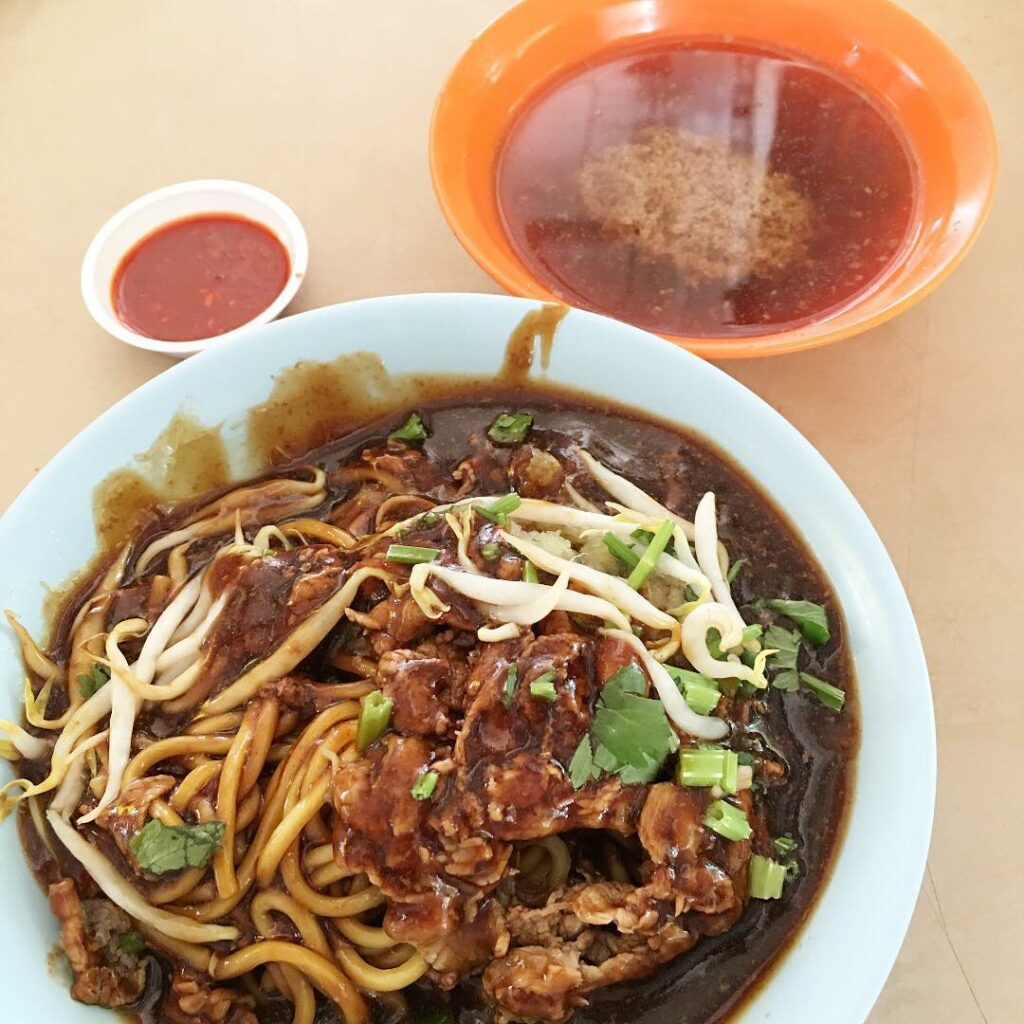 Image credit: @durianporean
Boasting a long queue, Toa Payoh Hwa Heng Beef Noodles' Dry Mixed Beef Noodle ($4) is a crowd-favourite. With each strand of thick noodle coated with a thick, starchy gravy, this bowl of noodles is uber addictive! Bendemeer Prawn Noodles also has my heart captured with their light and flavourful broth.
Find out what else to eat at Bendemeer Food Centre!
Address: 29 Bendemeer Road, Singapore 330029
Nearest MRT Station: Boon Keng
---
3. Geylang Bahru Food Centre
---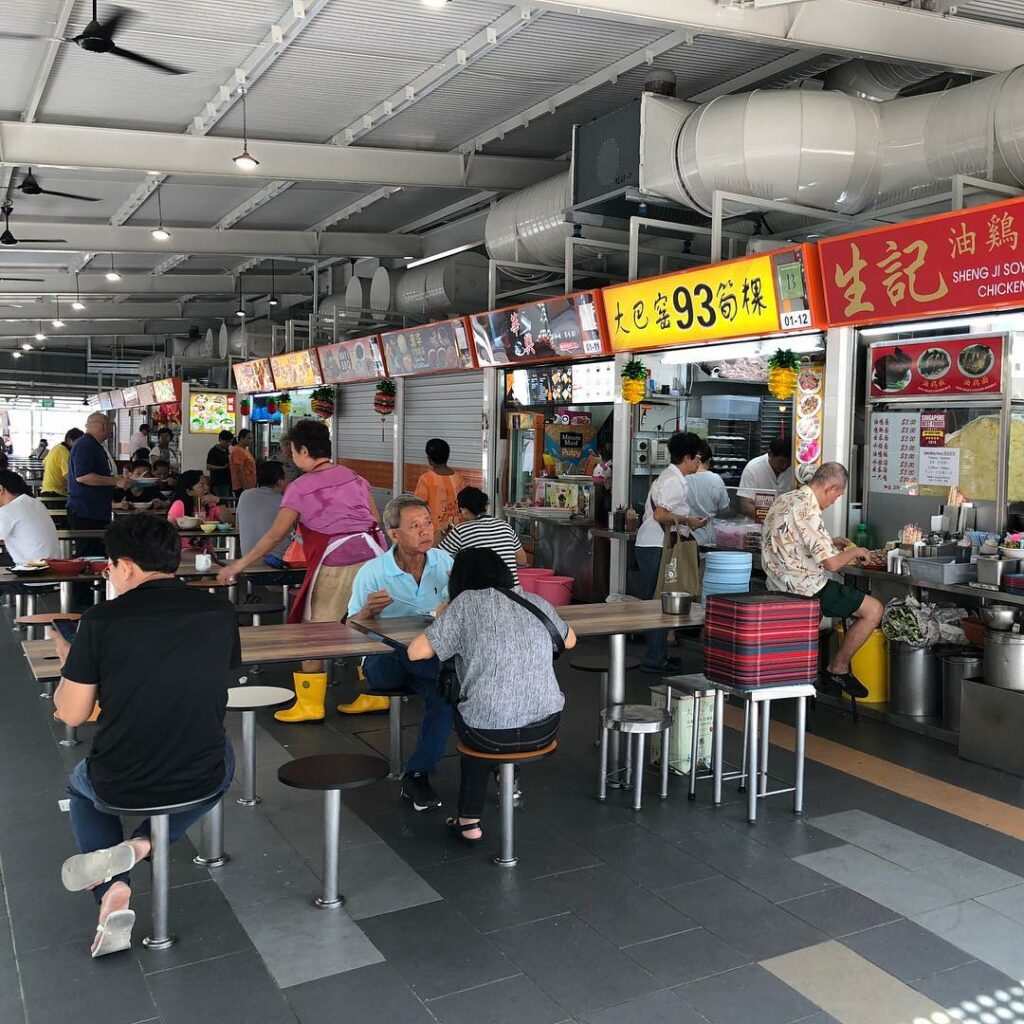 Image credit: @loneadv
Geylang Bahru Food Centre just reopened in January this year after its revamp. And many would be glad to know that plenty of old stalls are still around! With better ventilation, cleaner tables, and about 80 stalls, this hawker centre is now more accessible with the opening of the Downtown Line.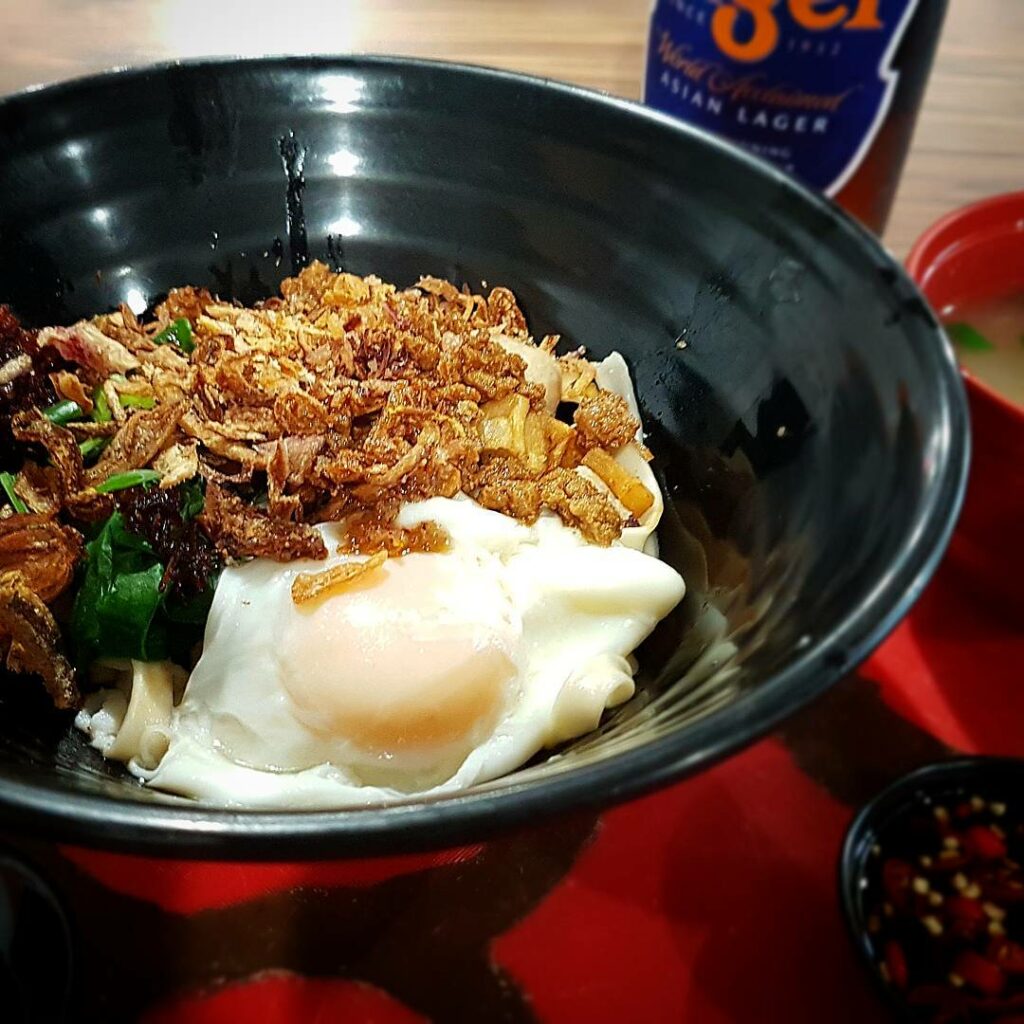 Image credit: @vinssingh
Don't miss out on Hui Wei Chilli Ban Mian on your trip there! While the endless queue may turn you off, digging into their Chilli Ban Mian ($4/$6) will truly wow you and make your time spent queuing worth it. The old folks behind Guan Hin Carrot Cake also deserve a huge shout-out for the effort they put into their carrot cake! They make their radish cakes from scratch daily. In turn, customers get to enjoy softer and fluffier chai tow kway from $3.
Find out what else to eat at Geylang Bahru Food Centre!
Address: 69 Geylang Bahru, Singapore 330069
Nearest MRT Station: Geylang Bahru
---
4. Hong Lim Food Centre
---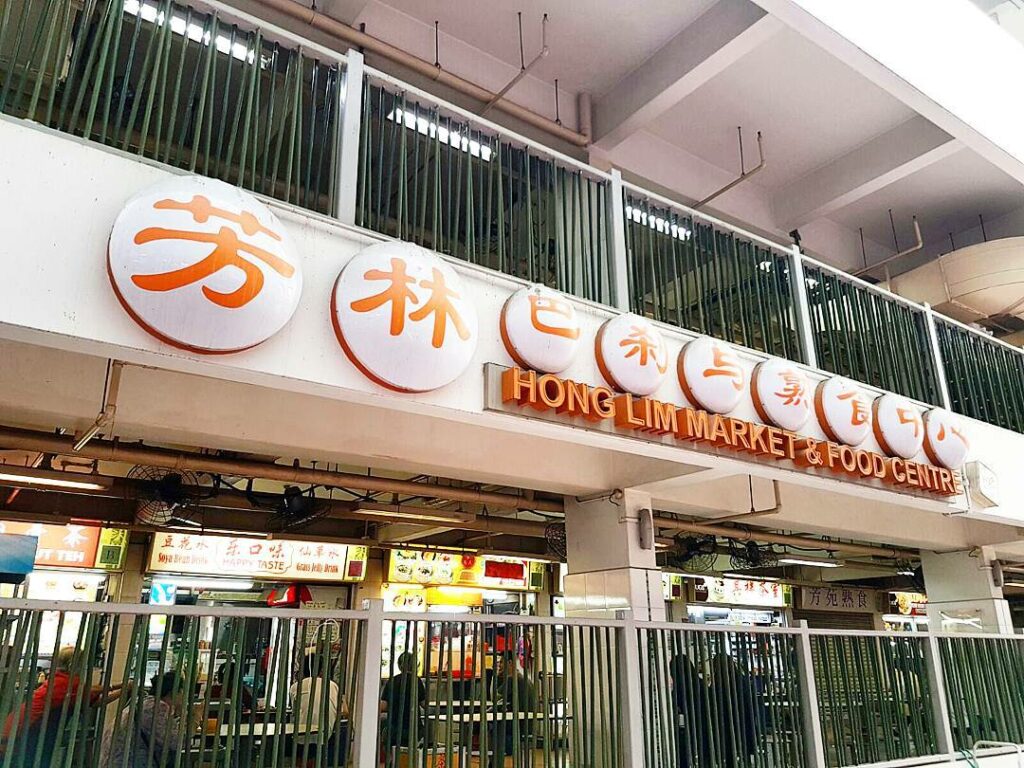 Image credit: @trulyhonglim
Hong Lim Food Centre is often overshadowed by its counterparts, Chinatown Complex and Maxwell Food Centre. But you'd be surprised by how much food this two-storey complex has to offer. It stands right next to Chinatown Point, which means you get to skip the restaurants in the mall and settle for some cheap and good food.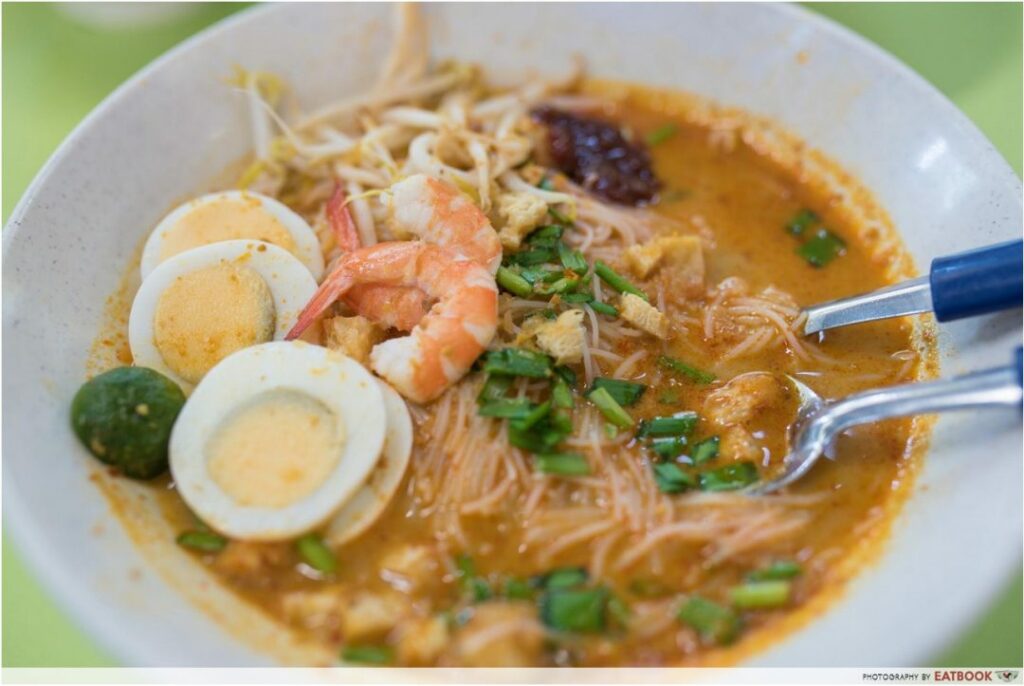 As the only Bib Gourmand awardee under this roof, Famous Sungei Road Trishaw Laksa is worth a visit. Despite its name, it is known for its Fruit Juice Crayfish Mee Siam ($6), a creative innovation that wins over the hearts of their customers. Don't miss out on a plate of wok hei-filled char kway teow ($3) from Outram Park Fried Kway Teow Mee!
Find out what else to eat at Hong Lim Food Centre!
Address: 531A Upper Cross Street, Singapore 051531
Nearest MRT Station: Chinatown
---
5. Tekka Centre
---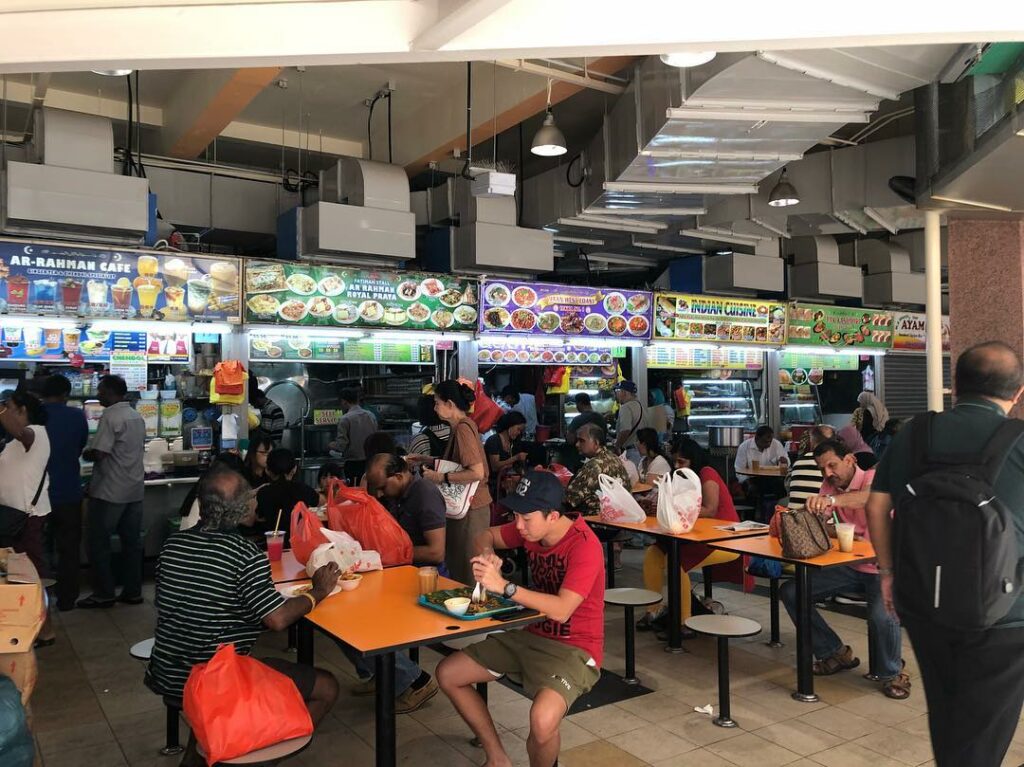 Image credit: @vivi_ktanjoeng
Only steps away from Little India MRT Station, Tekka Centre is a landmark of Little India that has more Indian food stalls compared to other food centres. Sharing a roof with a wet market, this is one convenient food centre for times mum wants to do some marketing!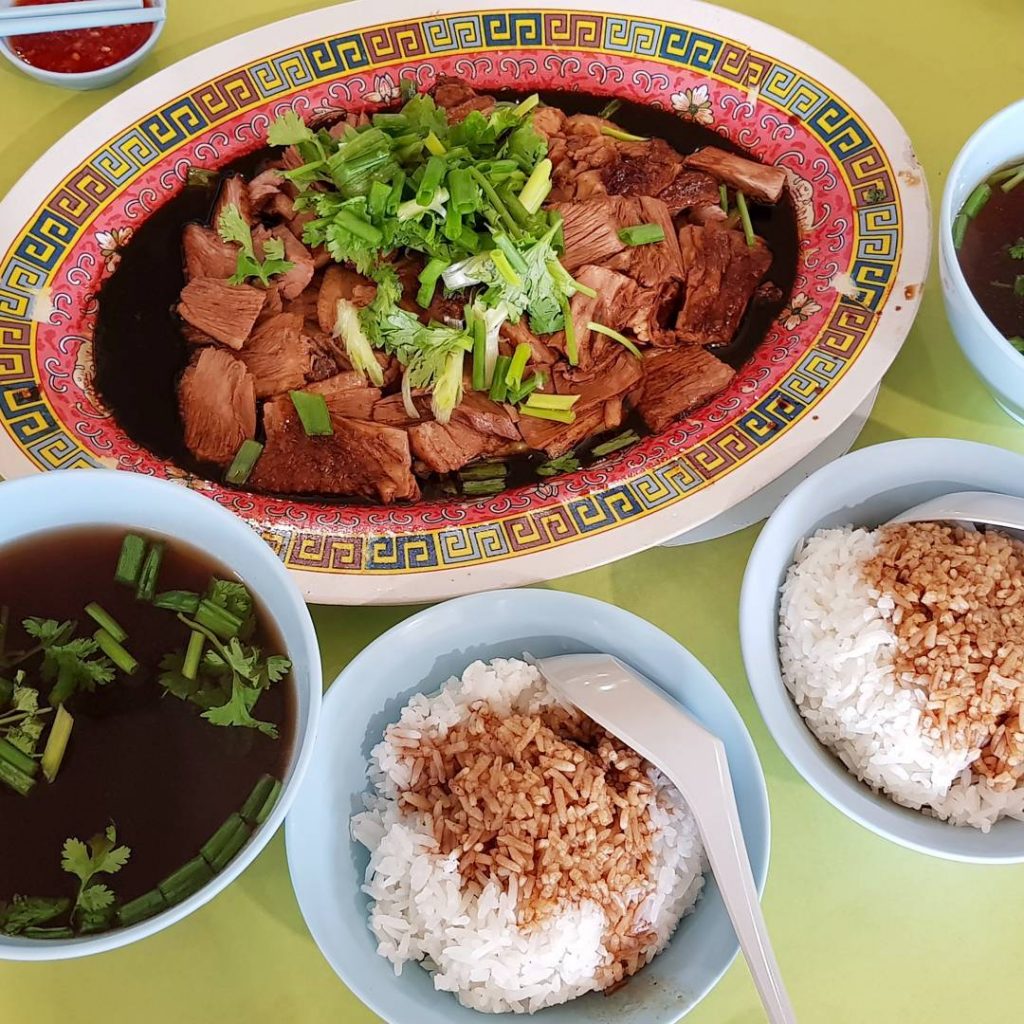 Image credit: @emoticongirl
Though Heng Gi Goose and Duck Rice no longer sells goose, it barely puts a dent on business as customers return for their succulent and flavourful braised duck. Prices start at $3.50 here. Another worthy mention is 545 Whampoa Prawn Noodles. Managed by a finance graduate who's also a third-generation hawker, this stall dishes out simple old-school prawn noodles from $3.
Find out what else to eat at Tekka Centre!
Address: 665 Buffalo Road, Tekka Centre, Singapore 210665
Nearest MRT Station: Little India
---
6. Maxwell Food Centre
---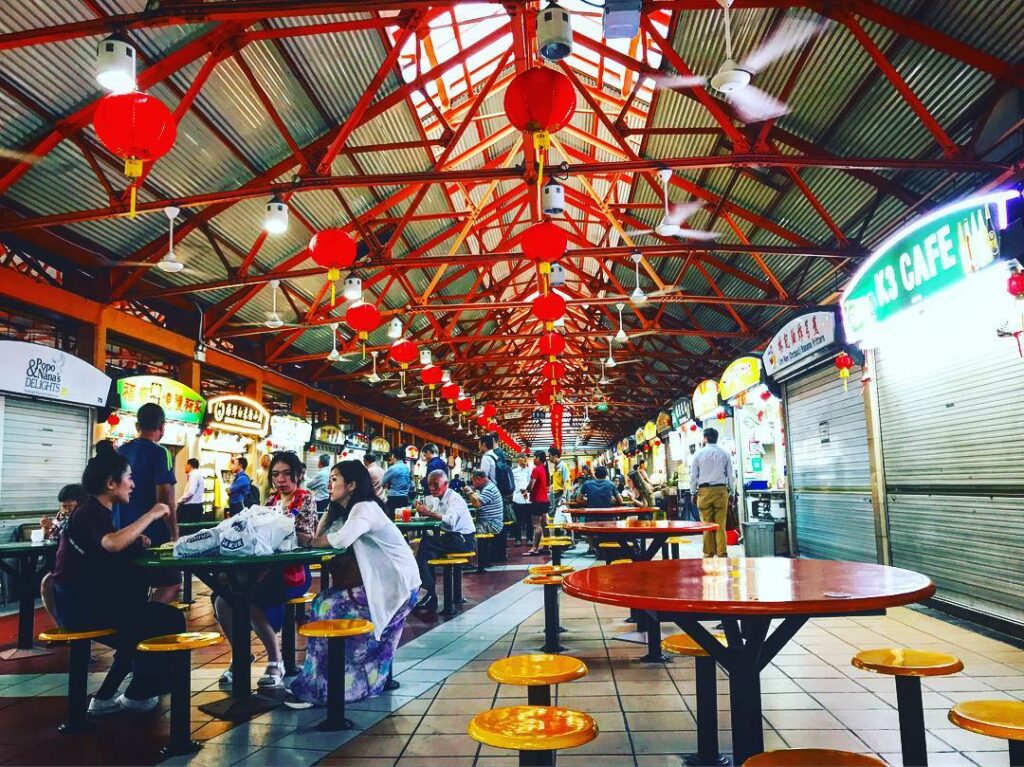 Image credit: @naori_i
I remember going on a school trip to Chinatown and ending up at Maxwell Food Centre for lunch. It still looks the same after almost a decade. Near to both Chinatown and Telok Ayer MRT Stations, this is a popular spot for tourists. After all, it houses famous food stalls such as Tian Tian Chicken Rice and Zhen Zhen Porridge.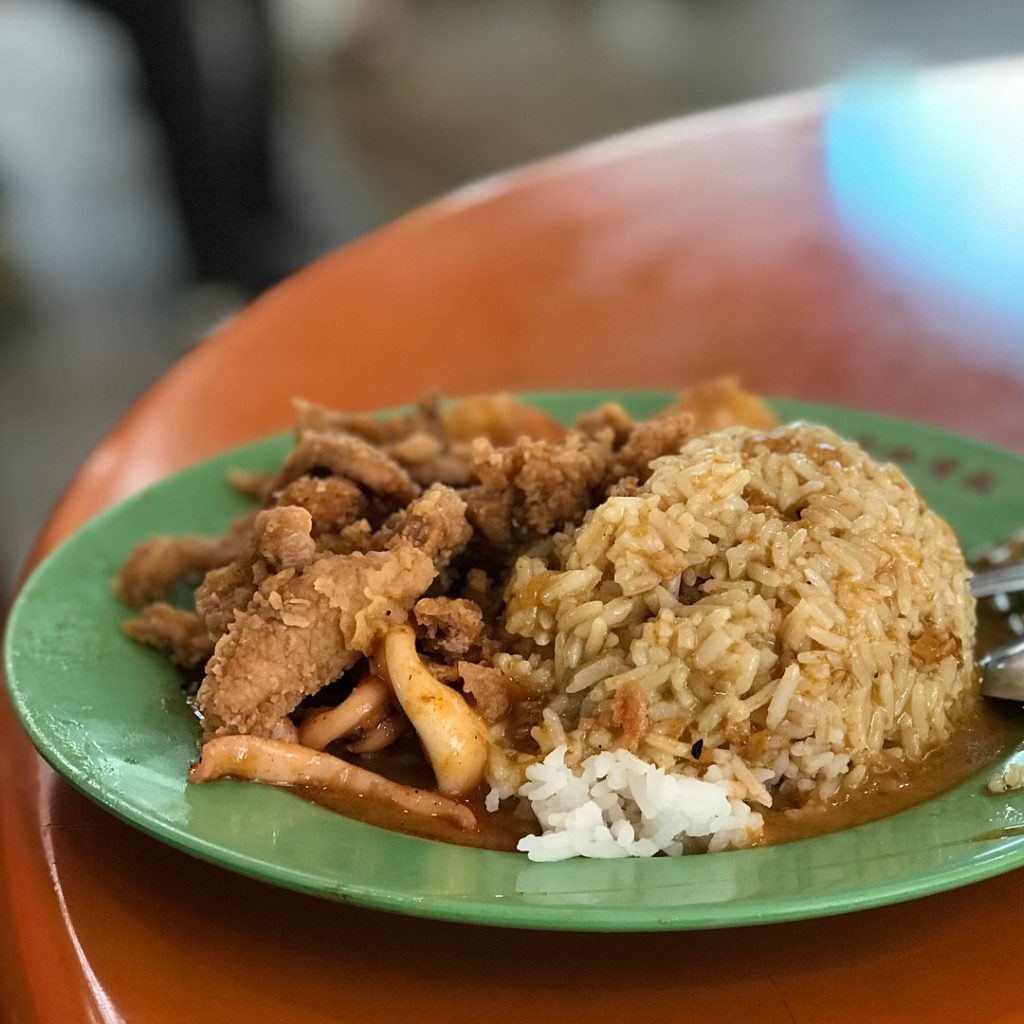 Image credit: @kcl9118
Turn to Hainanese Curry Rice for a good rice fix! Doused in that thick creamy curry sauce, this plate of rice would have you hooked and craving for a second plate. From $1, China Street Rickshaw Noodles pushes out many affordable dishes including Economy Noodles ($1/$1.50).
Check out our full review of China Street Rickshaw Noodles and find out what else to eat at Maxwell Food Centre!
Address: 1 Kadayanallur Street, Singapore 069184
Nearest MRT stations: Telok Ayer and Chinatown
---
7. Newton Food Centre
---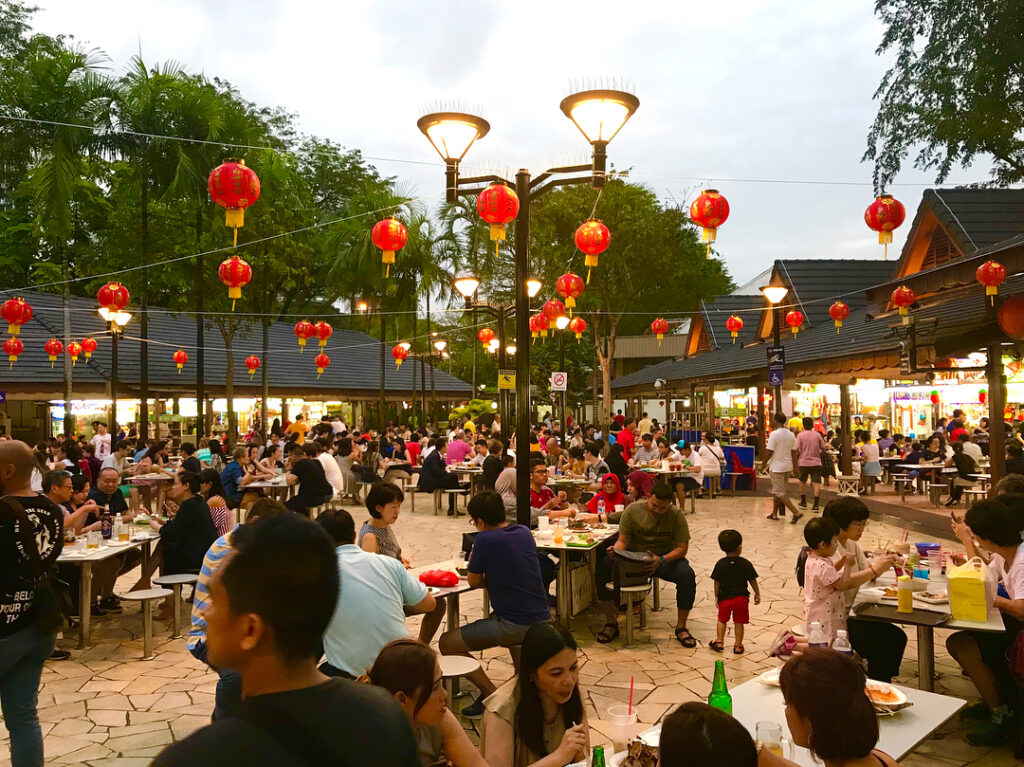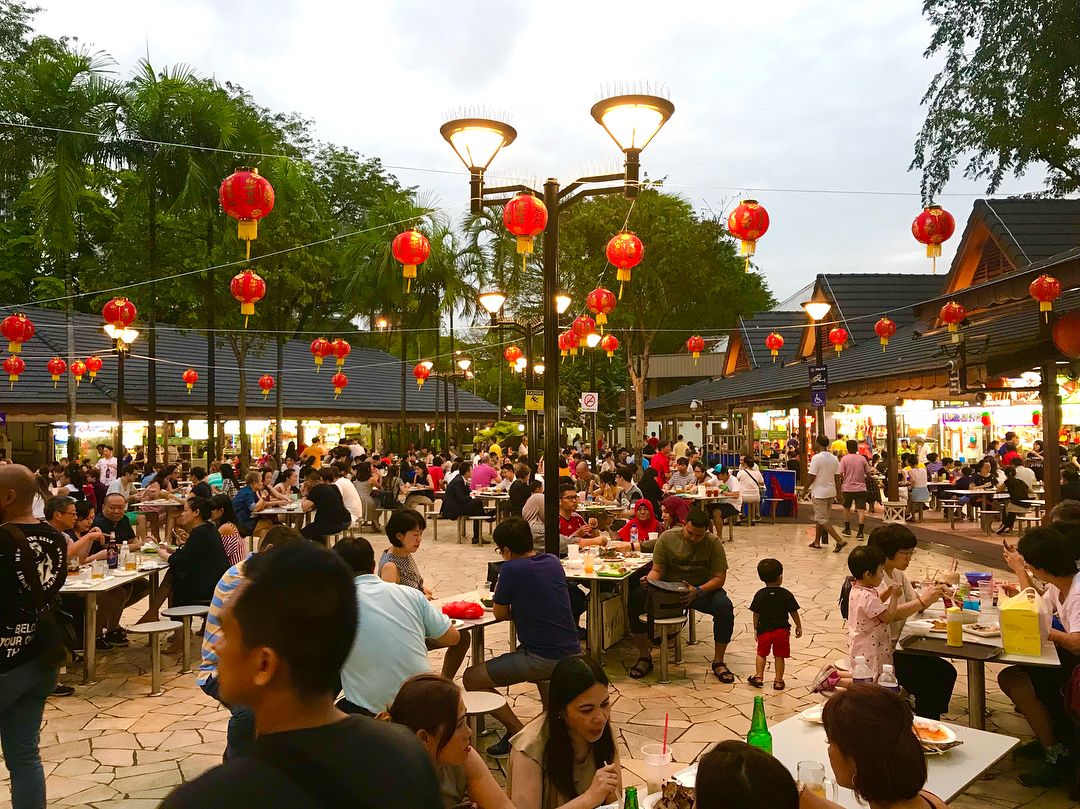 Image credit: @orange_in_the_fridge
With more than 80 stalls in this food centre, Newton Food Centre, for as long as I can remember, is constantly bustling with noise and excitement. This tourist attraction is furnished with plenty of simple stools and tables, which are somehow always occupied.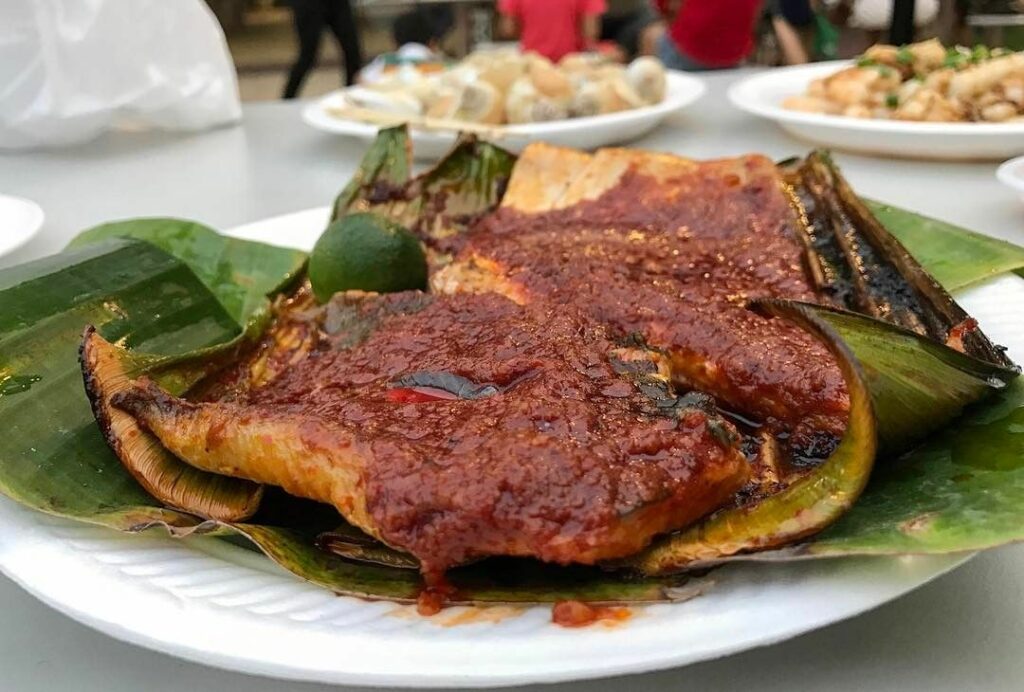 Image credit: @asherhayashi
Newton Food Centre is a one-stop hawker centre that screams "SINGAPORE" right in your face, making it perfect for tourists to get a taste of everything. You can't leave Newton without trying Guan Kee Grill Seafood's BBQ sambal stingray ($12/$15/$20). Topped with heaps of hot and furiously red sambal, this dish is grilled over charcoal which gives it a nice charred flavour. Don't forget the lime; its tartness will cut through the spiciness!
Find out what else to eat at Newton Food Centre!
Address: 500 Clemenceau Avenue North, Newton Food Centre, Singapore 229495
Nearest MRT Station: Newton
---
8. Amoy Street Food Centre
---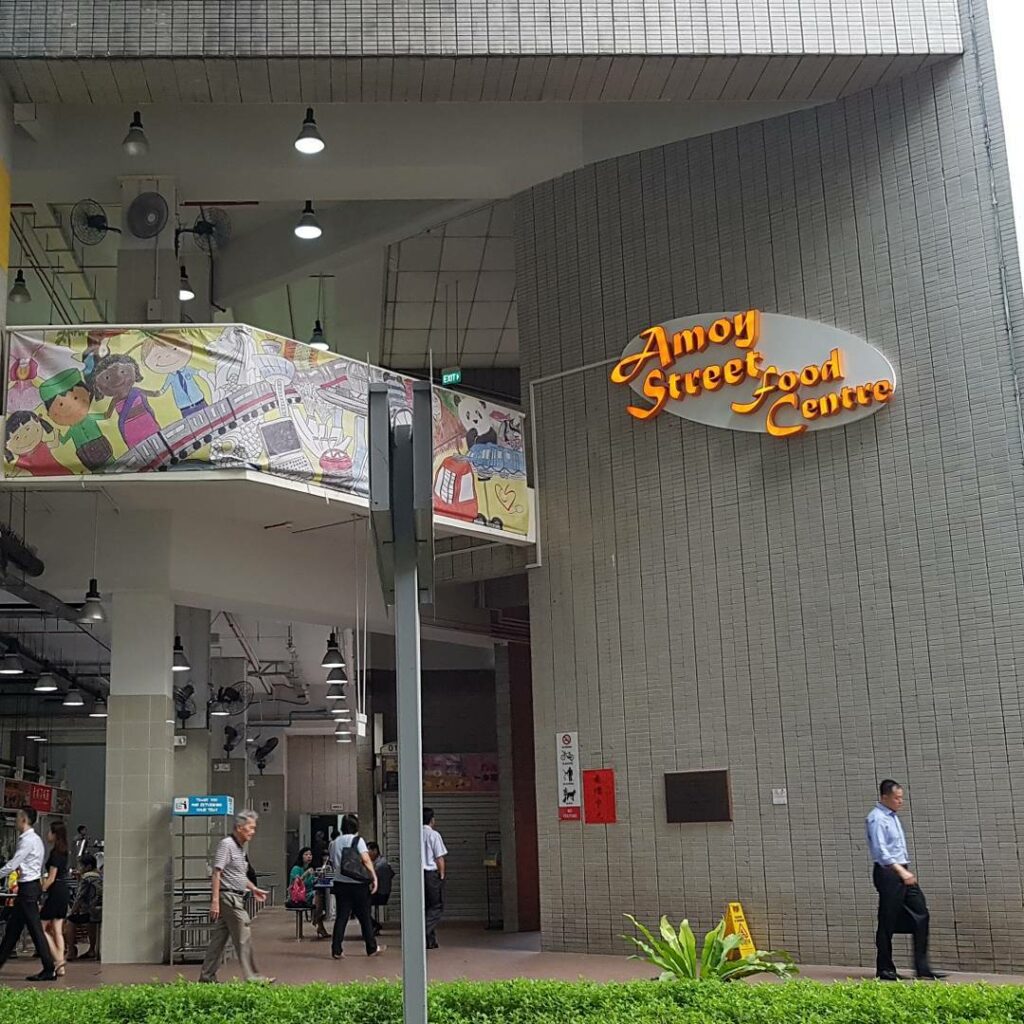 Image credit: @physiotherapistmin
Amoy Street Food Centre is a 35-year-old hawker centre that has seen two rounds of renovations, yet it still stands strong today in the CBD area, providing affordable grub to the office workers. As it evolves, we see new hawkerprenuers set up shop alongside the older generation. This almost guarantees that you will find something you love here.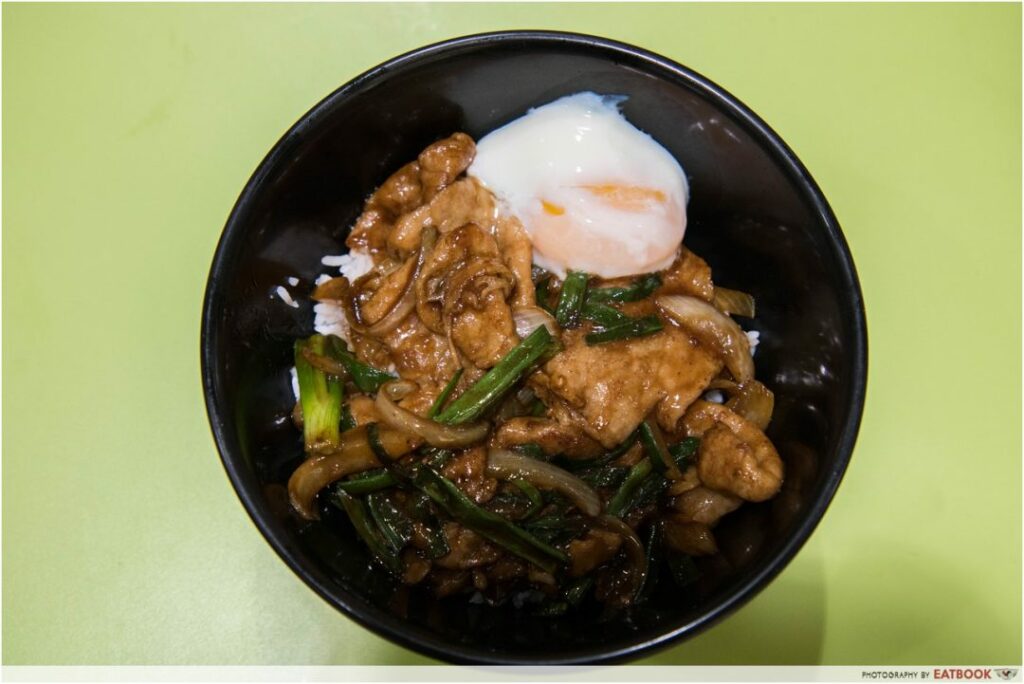 Whoever said you can only get quality beef bowls in cafes and restaurants clearly have not heard about Pepper Bowl. Pay $5.60 and a bowl of black pepper beef with rice, topped off with a sous vide egg, will be coming your way. If beef isn't your thing, A Noodle Story would gladly offer you a bowl of Singapore-Style Ramen ($7/$9).
Address: 7 Maxwell Road, Singapore 069111
Nearest MRT Stations: Telok Ayer and Tanjong Pagar
---
9. Chinatown Complex Food Centre
---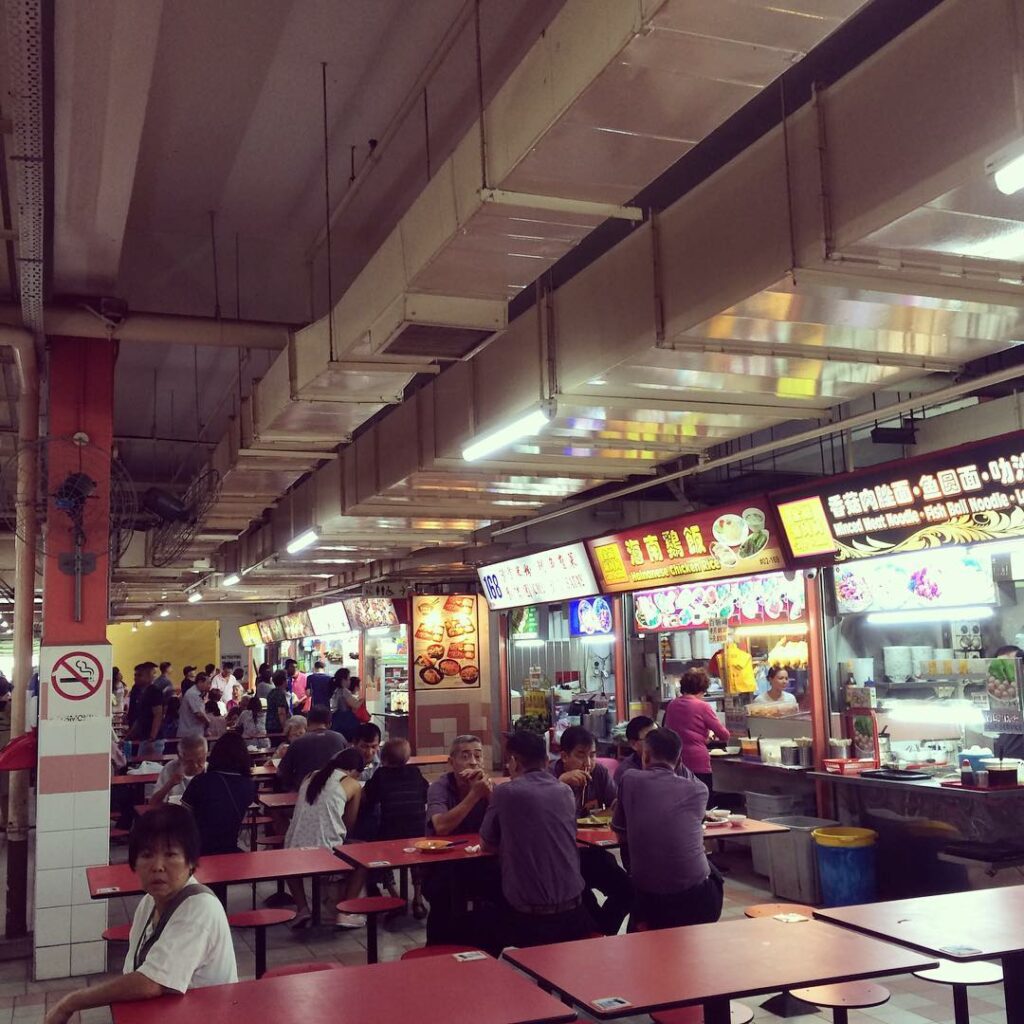 Image credit: @maikaqb
Right behind the Buddha Tooth Relic Temple lies Chinatown Complex, which houses one of Singapore's largest food centres, Chinatown Complex Food Centre, on the second floor. It has more than 200 food stalls and approximately 500 market stalls.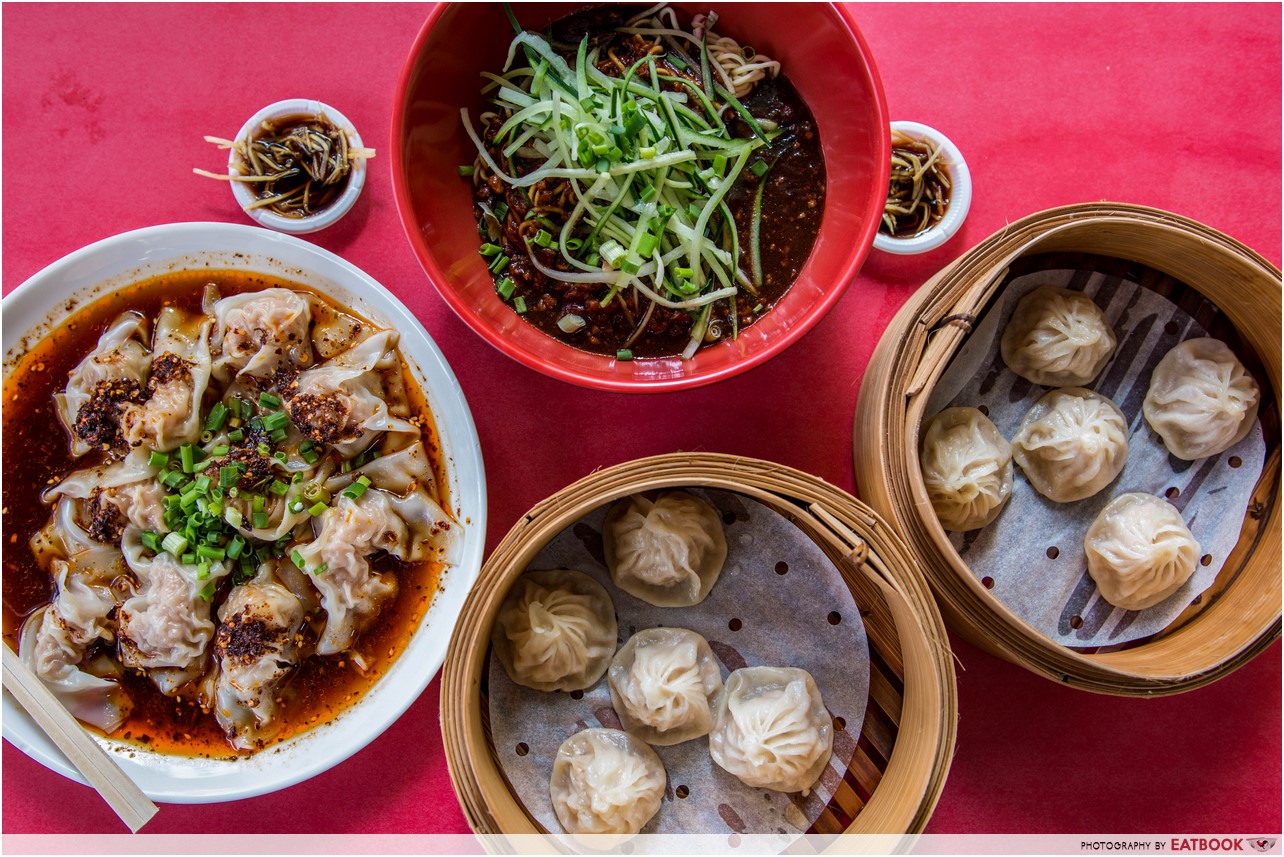 Enjoy your XLB from Zhong Guo La Mian Xiao Long Bao at $6 for 10 pieces, paired with a cup of Smith Street Tap's craft beer from $10 a pint. I heard it gets pretty lit on Saturday nights! Alternatively, indulge in the cheapest Michelin-starred stall in the world at Liao Fan Hong Kong Soya Sauce Chicken Rice & Noodle, which serves Soya Sauce Chicken Noodle ($2.50) and Soya Sauce Chicken Hor Fun ($2.50).
Address: 335 Smith Street, Singapore 050335
Nearest MRT Station: Outram Park and Chinatown
---
10. Albert Centre Food Centre
---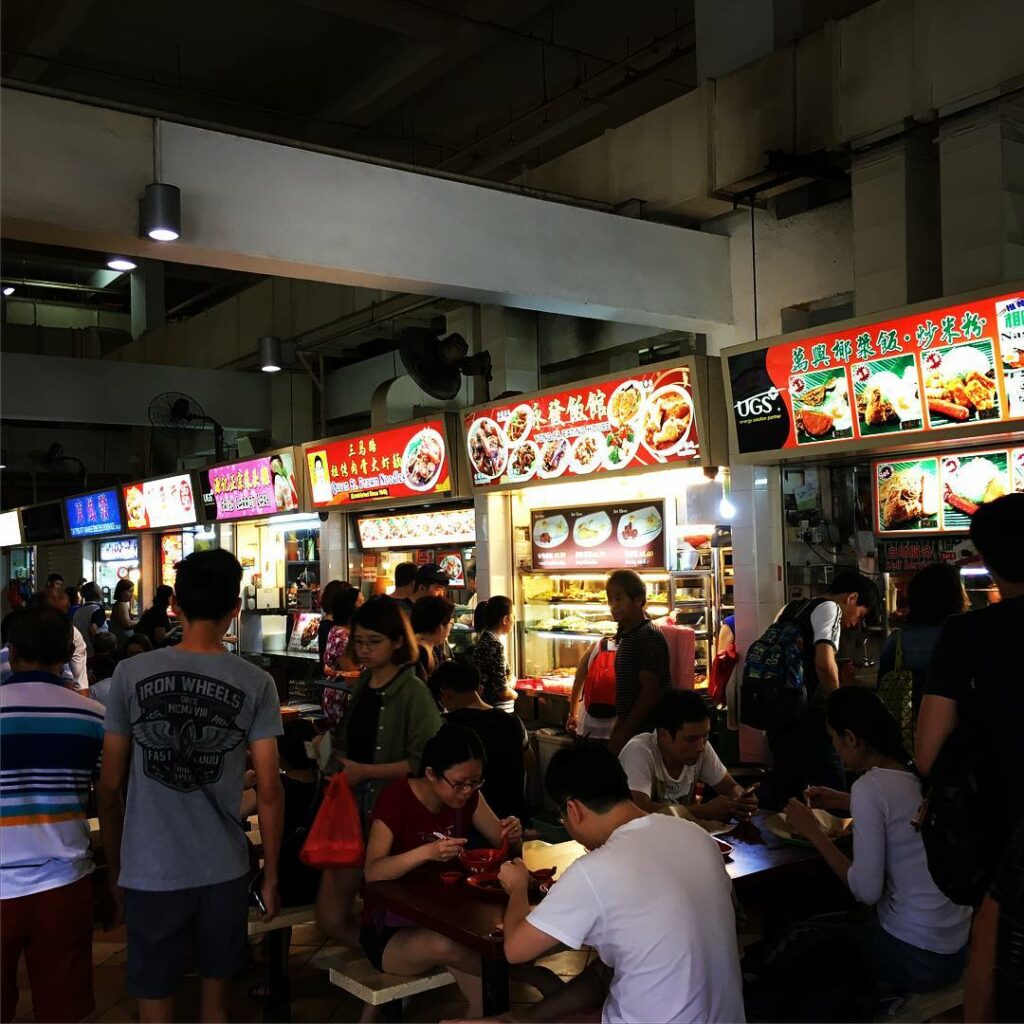 Image credit: @baine.teo
Situated somewhere along Queen Street, Albert Centre Food Centre is a cheaper alternative to the hipster cafes in Haji Lane and restaurants in Bugis Junction and Bugis+. Save some money by indulging in some cheap delights here so you can buy more clothes at Bugis Street!

Image credit: @hez.c
Whenever I am here, it is always a toss-up between Tong Fong Fatt Chicken Rice and Bai Nian Yong Tau Fu. Choosing between silky smooth tender chicken and freshly made ingredients drowned in a soothing broth is one tough decision. Either way, your stomach and heart will be filled.
Address: 270 Queen Street, Singapore 180270
Nearest MRT Station: Bugis
---
Now you know where to eat in Central Singapore
---
There you go, my pick of 10 hawker centres in the central area of this hot and humid city. These cheap dishes have a way to my heart and I'm sure they will satisfy your tummy as much as they have pleased mine. Comment down below what are your other picks of hawker centres in central Singapore!