---
Hawkers without online delivery in the East
---
The on-and-off bans on dining-in, in midst of the Covid-19 pandemic, have hit the F&B industry hard. While many of us have taken to getting our meals and provisions delivered, many hawkers have fallen by the wayside, with elderly, illiterate hawkers taking the worst hits to their businesses. If you're an Eastie, here are 10 hawkers without online delivery in the East for you to support when you next head out for your dapao.
---
1. Delisnacks
---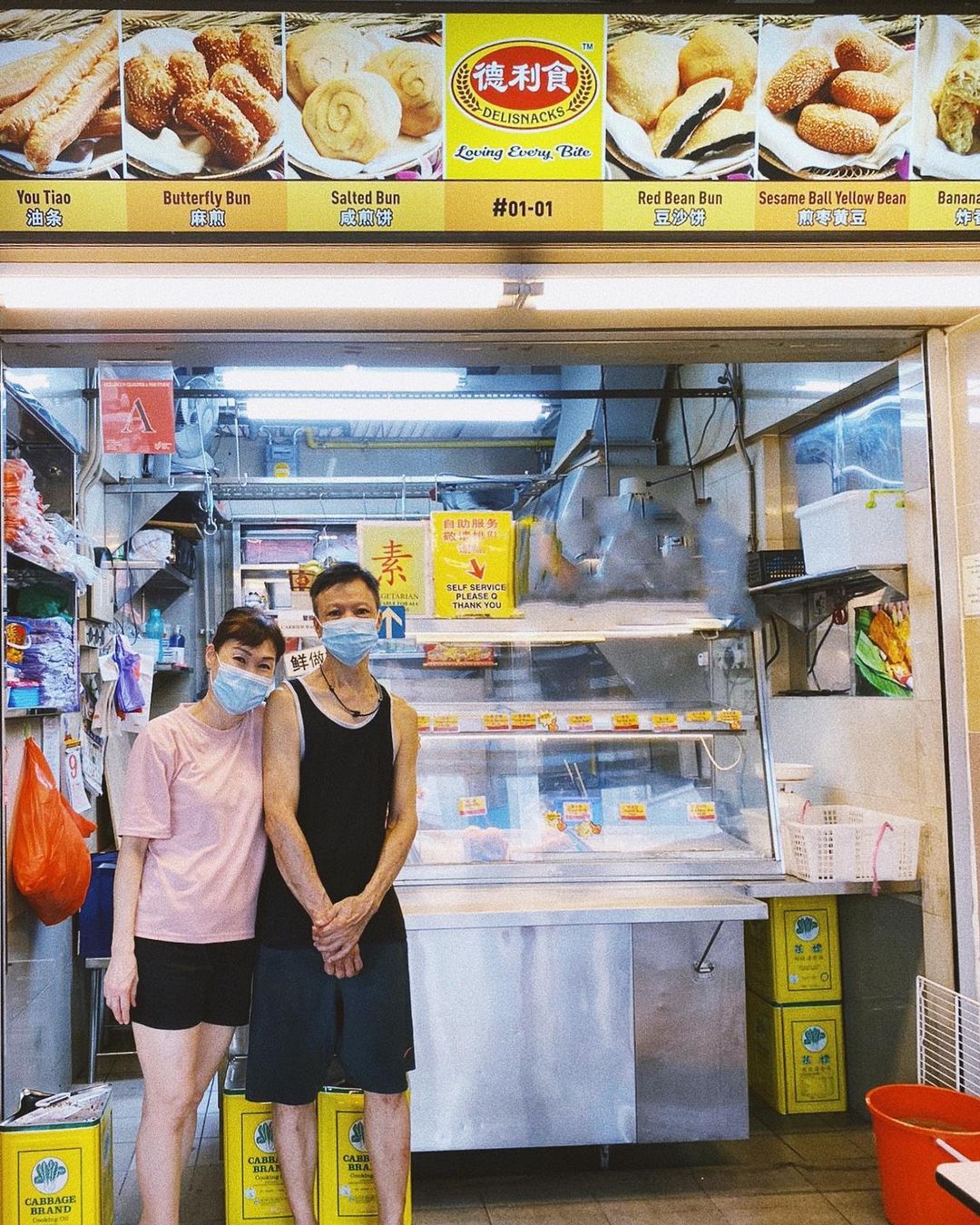 Image credit: @wheretodapao
Breakfast doesn't get any more comforting than youtiao and coffee, or youtiao in soya milk. If you're in the Tampines area, get your dough fritter fix at Delisnacks, purveyor of youtiao, butterfly buns, sesame balls, nian gao, curry puffs, and more! What's more, their offerings are halal, and vegetarian-friendly.
Address: Blk 137 Tampines St 11, #01-01, Tampines Round Market and Food Centre, Singapore 522137
Opening hours: Tue-Sun 5:30am-1:30pm
---
2. Zhenguang Wantan Noodles
---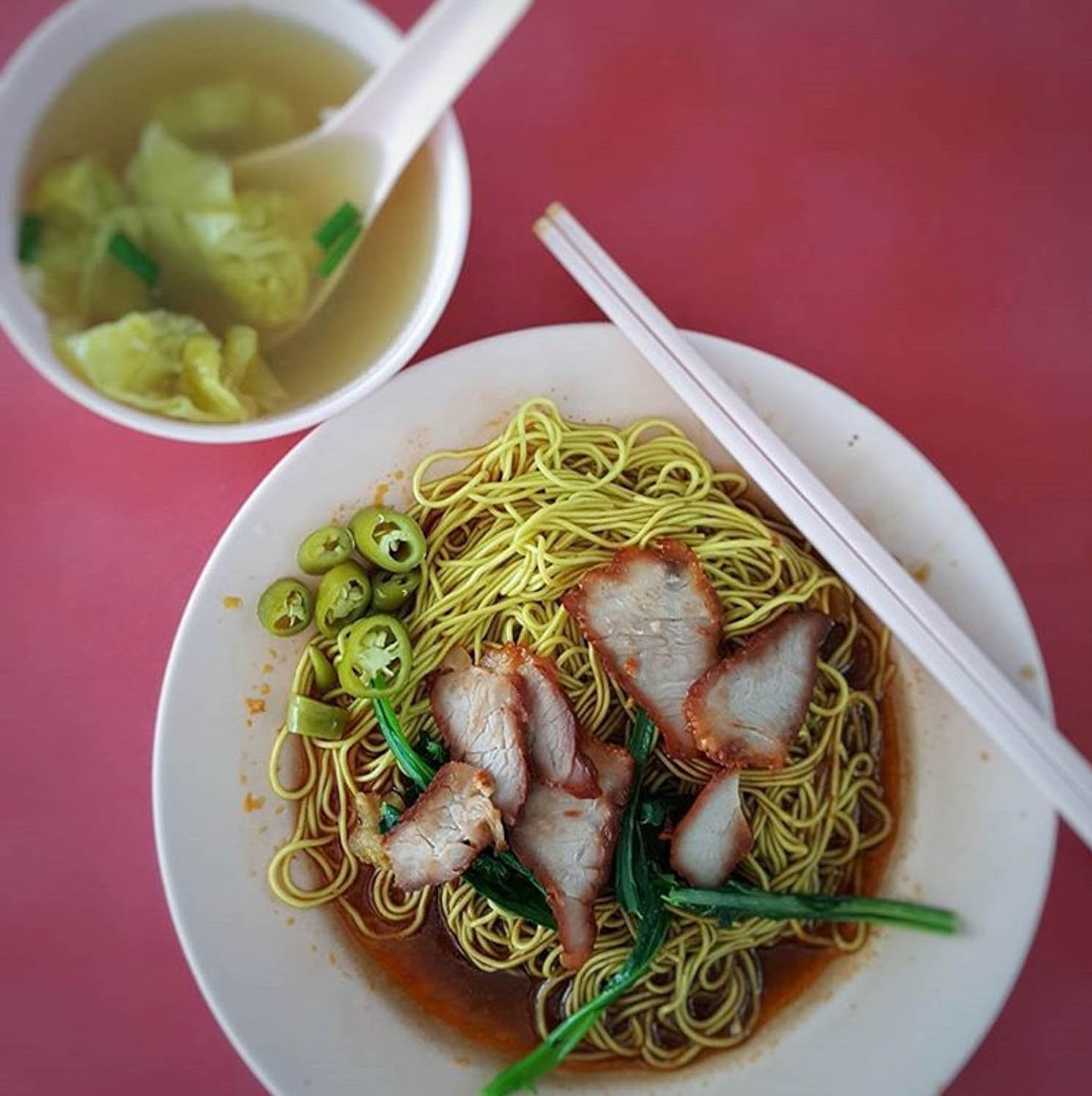 Image credit: @piggyzeat
We last featured Zhenguang Wantan Noodles in our Haig Road Market & Food Centre guide, but this 50-year-old stall is not on any delivery platform. Get your hands on some of their super old-school Wonton Mee ($3/$4), where the char siew is still roasted in-store.
Address: 14 Haig Road, #01-67, Haig Road Market & Cooked Food Centre, Singapore 430014
Opening hours: Wed-Mon 6am to 3pm
10 Haig Road Market & Food Centre Stalls For Kolo Mee, Claypot Rice, And More
---
3. Tian Seng Fried Prawn Mei
---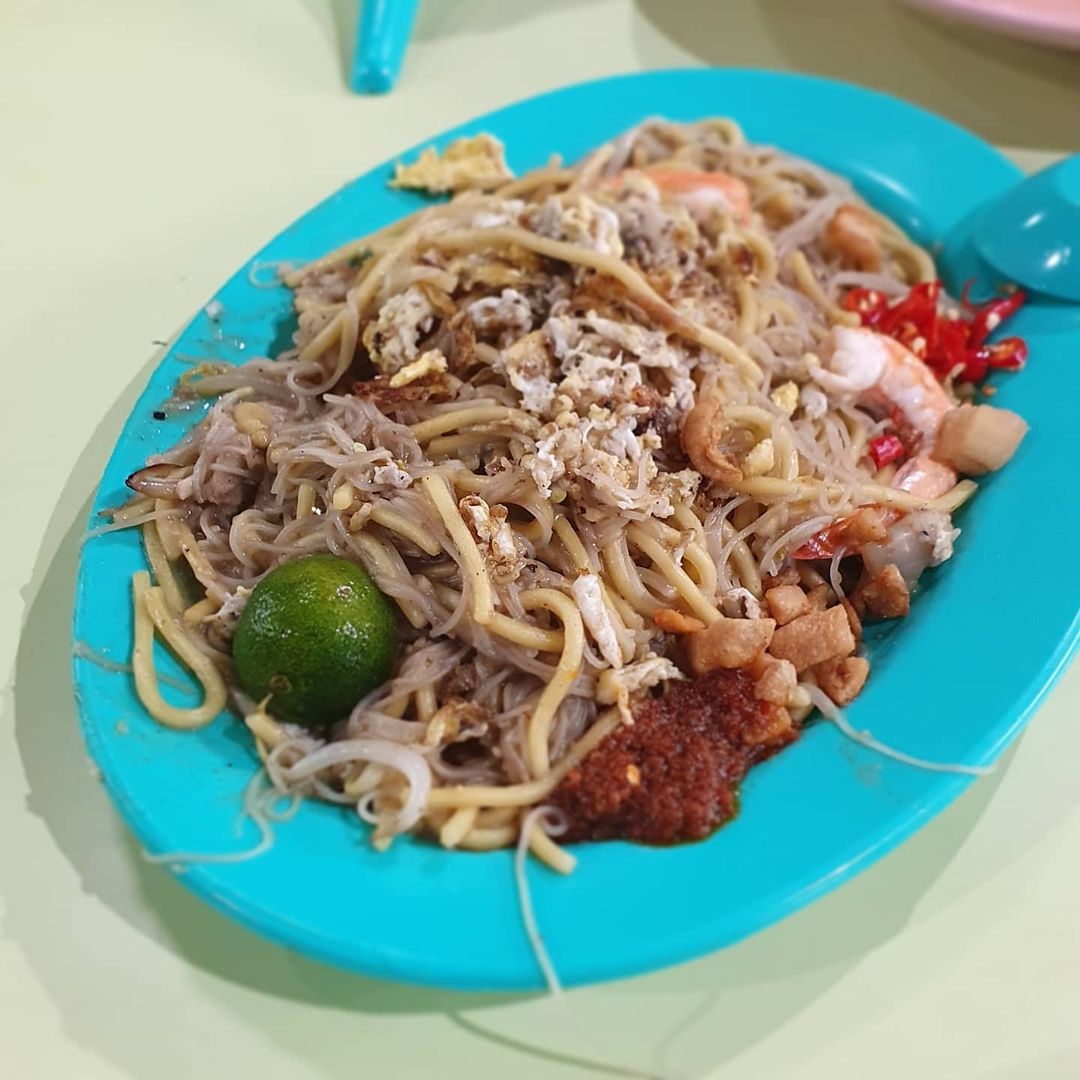 Image credit: @sniknejgnhc
Tian Seng Fried Prawn Mei has dished up fried hokkien mee ($3/$5) for more than 10 years. The fried hokkien mee here is of the dry variety, and features thin bee hoon. It's said to be full of wok hei, with bonus sliced red chillis, on top of the standard belacan on the side.
Address: Blk 79 Circuit Road, #01-10, Singapore 370079
Opening hours: Tue-Sun 6pm to 12am
---
4. Lynn's Place
---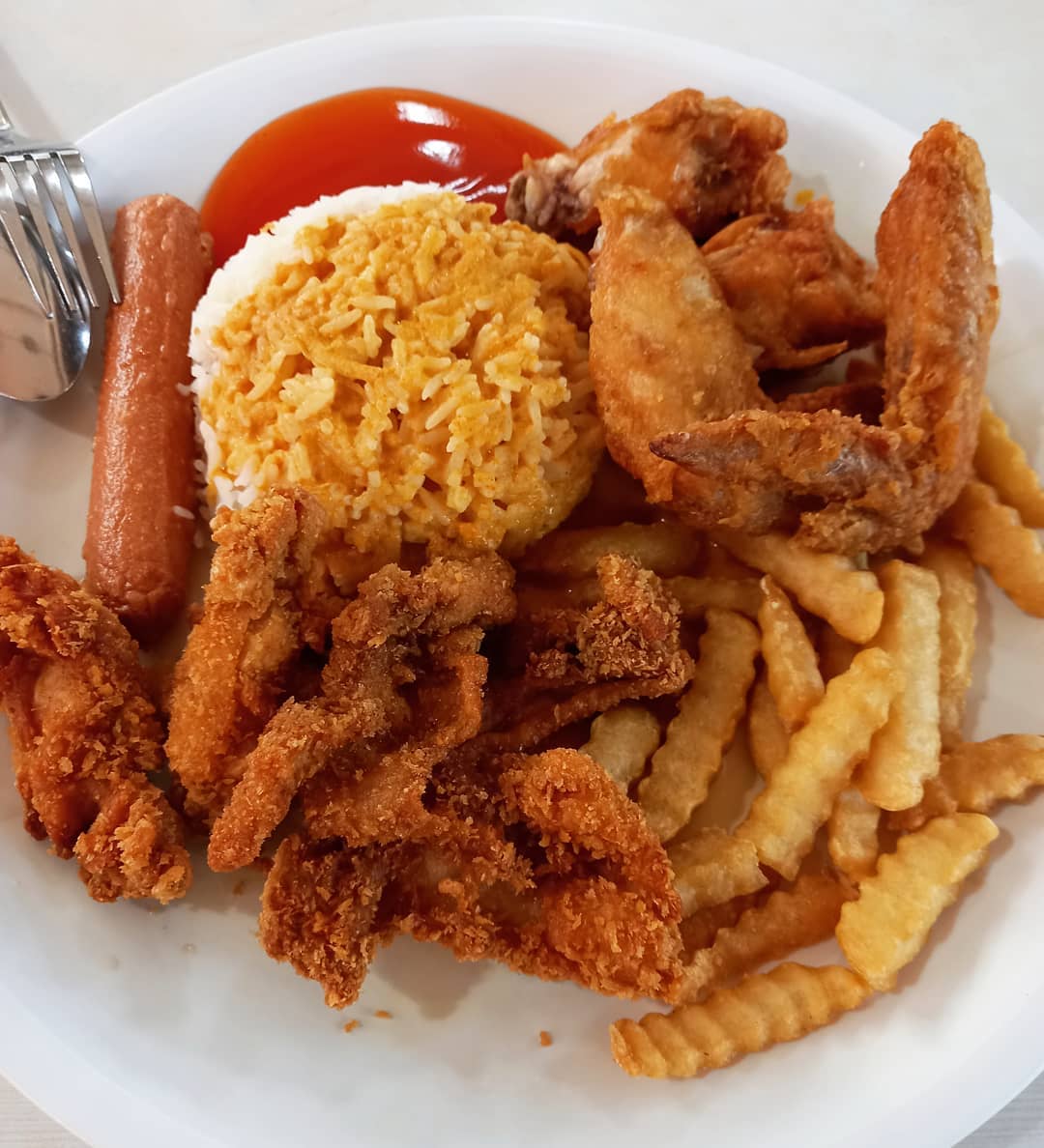 Image credit: @komandirskie
Lynn's Place is a more-than-30-year-old stall on Chai Chee Road does old school Western food with what's said to be generous portions, and wallet-friendly prices starting from $5.50 for Chicken Strips Rice, and $7 for Chicken Chop, which comes with your choice of rice, or fries. The best thing about choosing rice as your carb is that you'll get a ladle of curry zhup on your rice! The fare here has no pork, and no lard.
The uncle who runs Lynn's Place now takes orders via phone, so call him at 9693 6811 if you'd like to place an order! He runs the deliveries himself, so do note that he can only make the delivery run if your order is above $15. Delivery fees start at $2 if you live around Bedok.
Address: 26A Chai Chee Rd, Singapore 461026
Opening hours: Sun-Fri 7am to 9pm
---
5. You Yuan Cook Food
---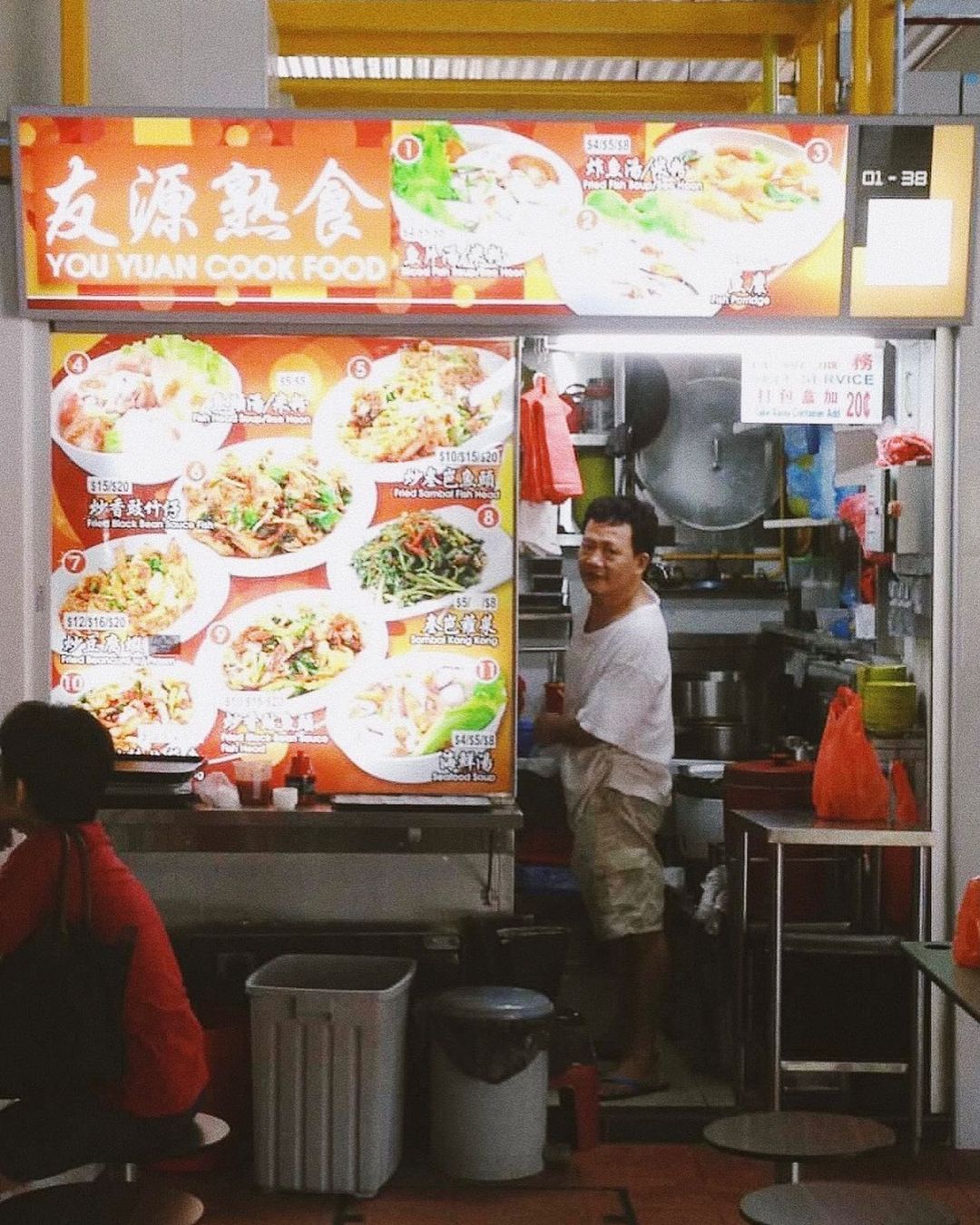 Image credit: @wheretodapao
Other than the stalls on our Changi Village Hawker Centre food guide, check out You Yuan Cook Food for a comforting bowl of Fish Soup (from $4) or Fish Porridge (from $4). They've been around for more than 20 years, with a loyal following who love the freshness of the ingredients that are used.
Address: 2 Changi Village Rd, #01-38, Changi Village Hawker Centre, Singapore 500002
Opening hours: Tue-Sun 12pm to 9pm
10 Changi Village Food Stalls That Prove This Hawker Centre Is Not All About Nasi Lemak
---
6. Song Han Carrot Cake
---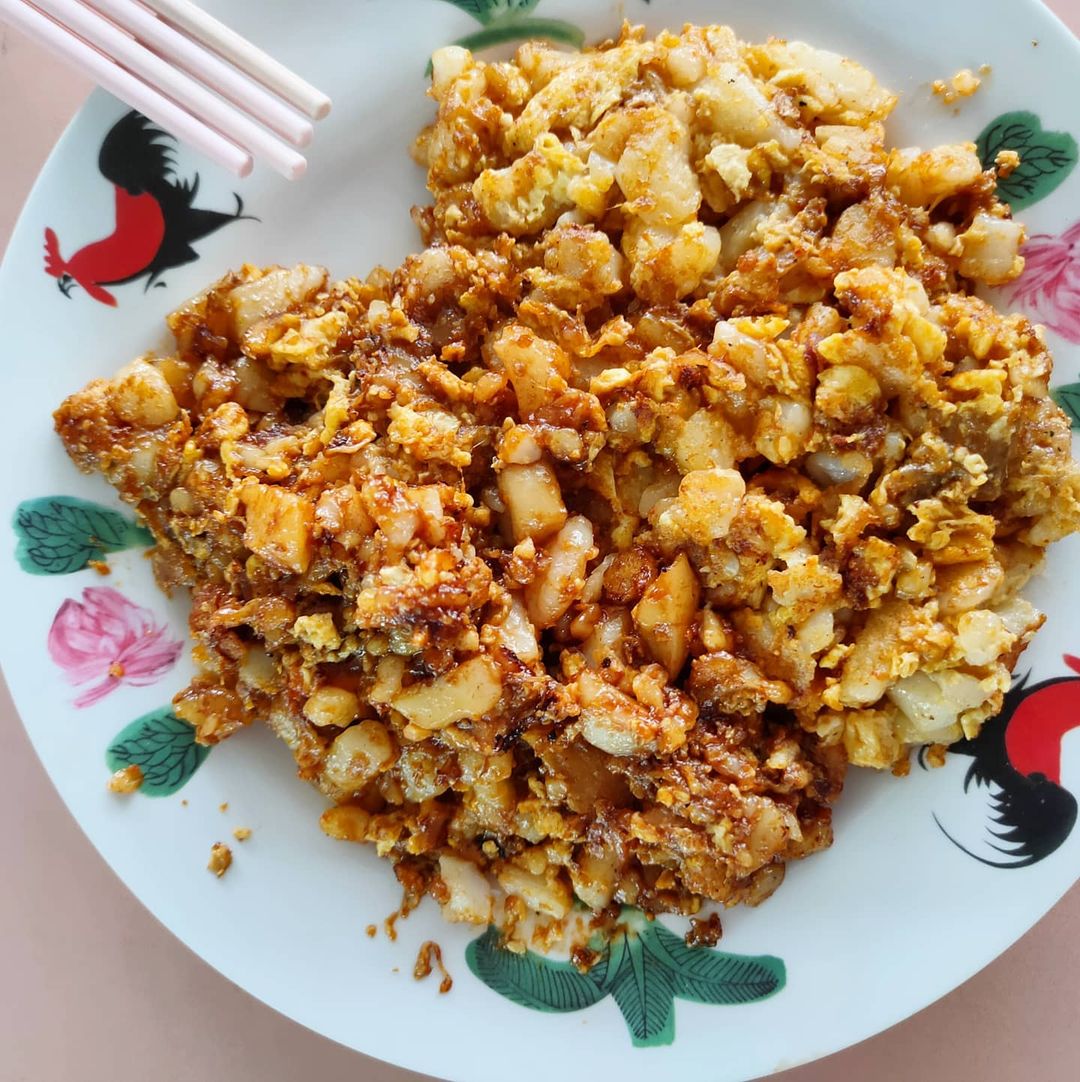 Image credit: @chiaksimi
Carrot cake gets a new spin on life at Song Han Carrot Cake, where the chai tow kway is infused with curry powder that gives the hawker dish an extra kick. If you can't decide between Fried White Carrot Cake ($2/$3) or Fried Black Carrot Cake ($2/$3), get the best of both when you order Fried Black And White Carrot Cake ($4/$5).
Address: 137 Tampines Street 11, #01-07, Tampines Round Market & Food Centre, Singapore 521137
Opening hours: Tue-Wed, Fri-Sun 6am to 12pm
---
7. Meow Xiang Vegetarian Food
---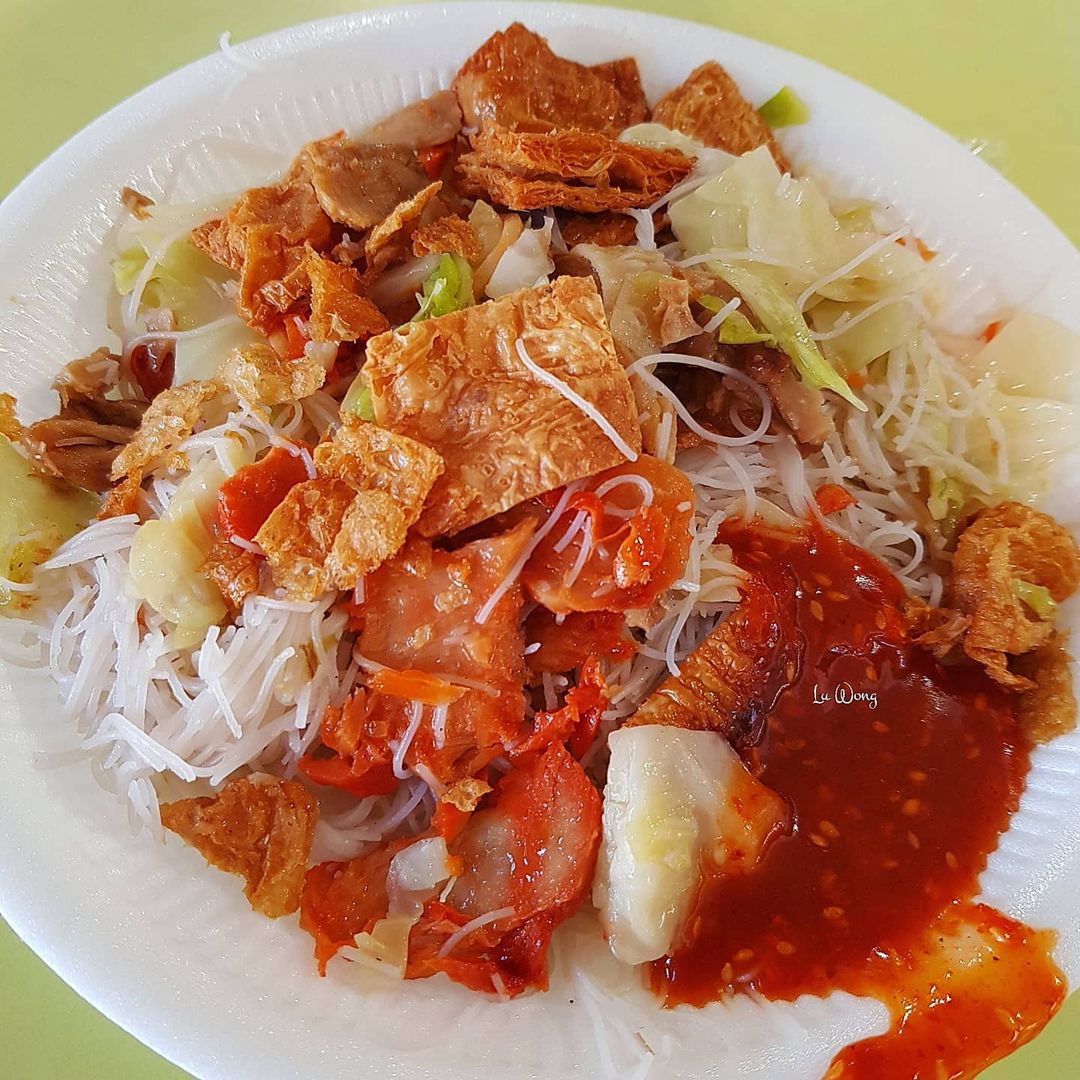 Image credit: @luwong1512
Vegetarian food is often overlooked in favour of meat-based dishes, but Meow Xiang Vegetarian Food shows us that it can be just as tasty. There's only one item on the menu, priced at $2, or $2.50: fried bee hoon, or mee, with a standard assortment of toppings, which include fried cabbage, beancurd skin, mock char siew and mock duck.
Address: 85 Bedok North Street 4, #01-58, 85 Fengshan Centre, Singapore 460085
Opening hours: Daily 4:30am to 1:30pm
---
8. Bedok South Niu Ji Prawn Noodles
---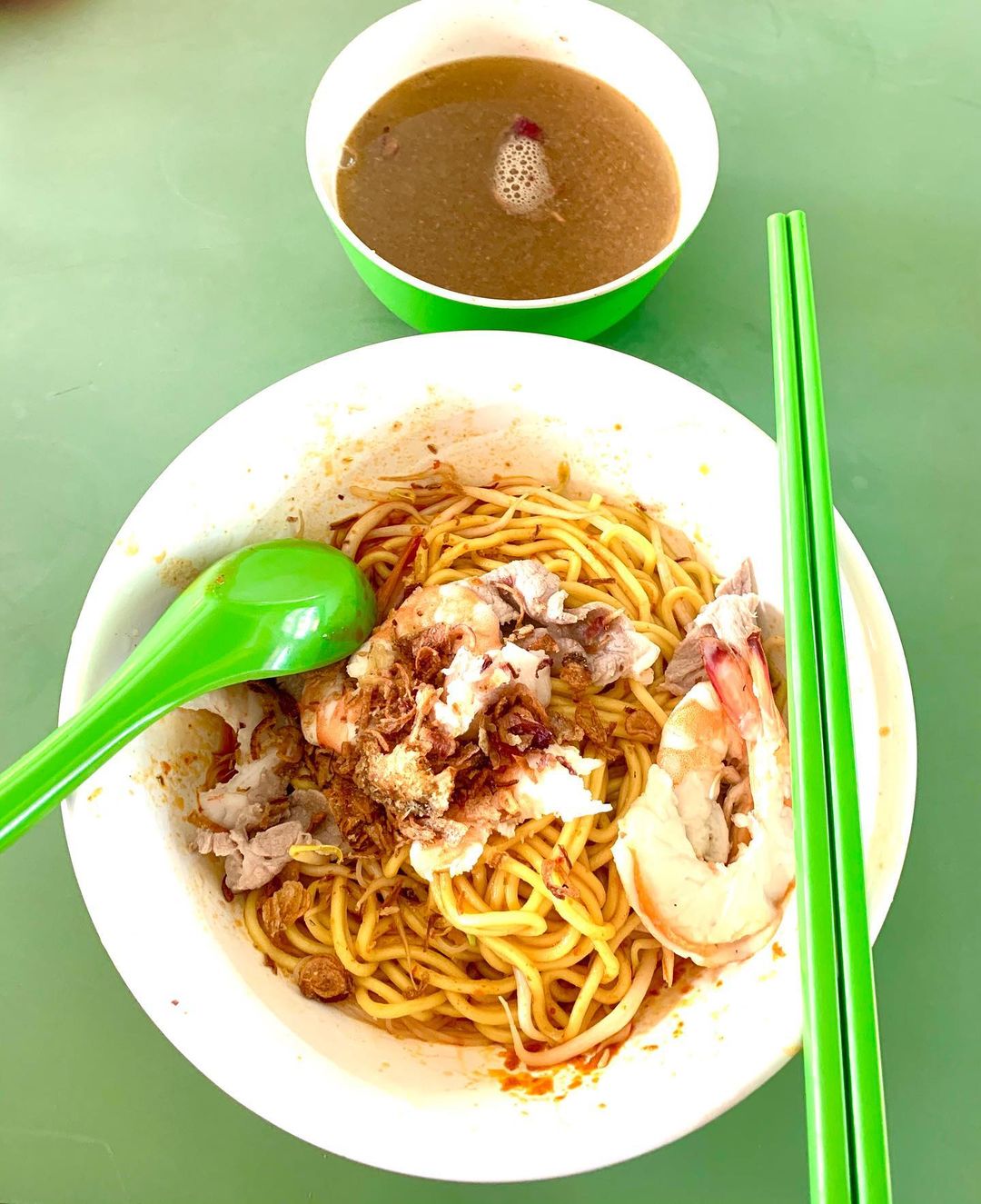 Image credit: @edwin_tham
Bedok South Niu Ji Prawn Noodles sells not just soupy hae mee (from $3.50), but also fried hokkien prawn mee (from $4). They've been in this business since 1973, so you can rest assured they know what they're doing. Do note that they only sell hae mee in the morning, and fried hokkien mee in the evening.
Address: 16 Bedok South Rd, #01-199, Bedok South Market and Food Centre, Singapore 460016
Opening hours: Daily 7am to 2pm (operating hours may be different due to Covid-19 restrictions)
---
9. You & Me Coffee
---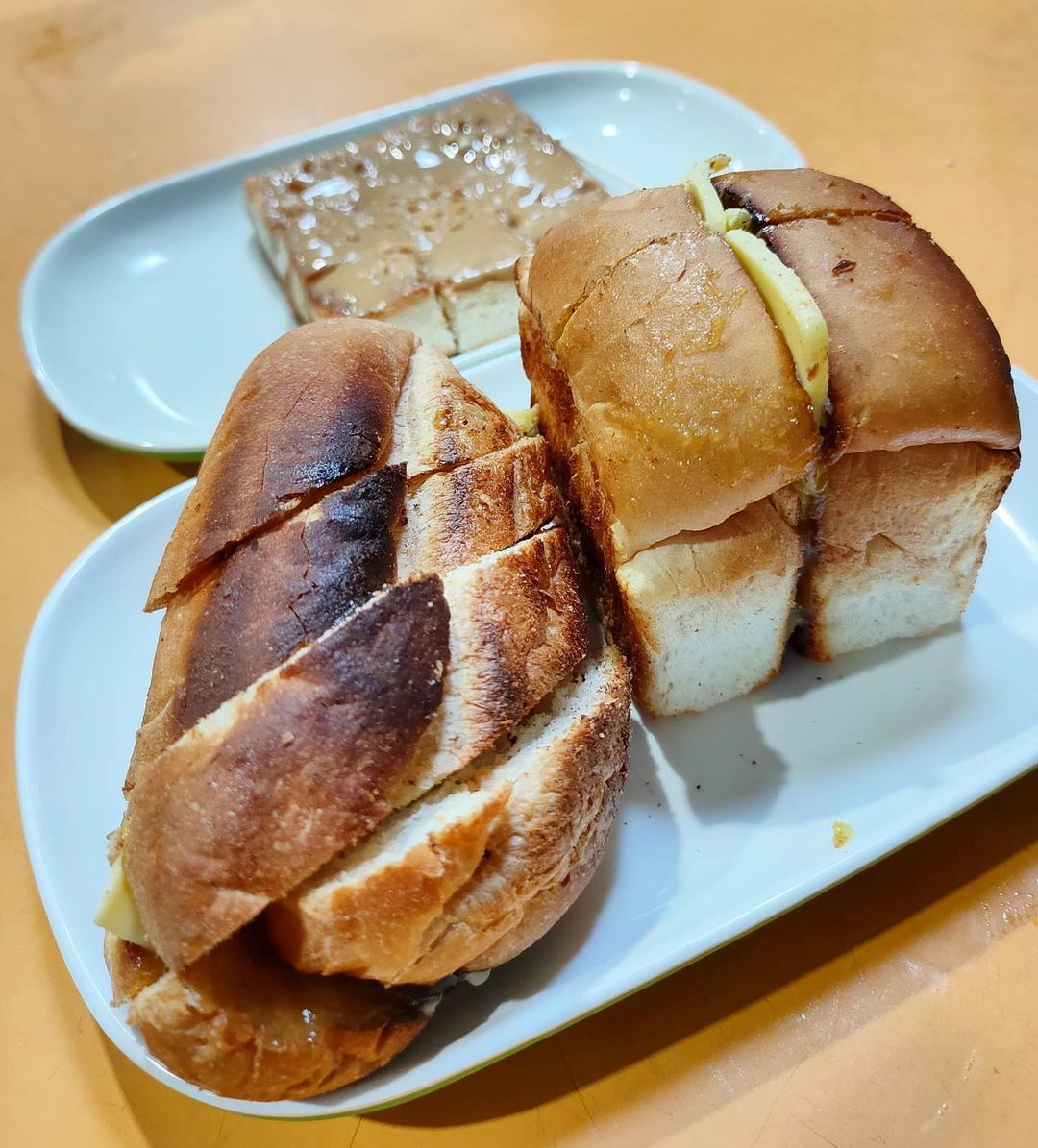 Image credit: @chiaksimi
Some of the worst-hit stalls during the dining-in bans have been drinks stalls, and You & Me Coffee is no exception. Consider dapao-ing their Kaya Butter French Loaf ($2), or a Kaya Butter Bun ($1.40) to have with a cuppa kopi or teh.
Address: 17 Bedok South Rd, #01-49, Blk 16 Bedok South Market & Hawker Centre, Singapore 460017
Opening hours: Daily 5:30am to 8:30pm
---
10. You Cai Wanton Mee
---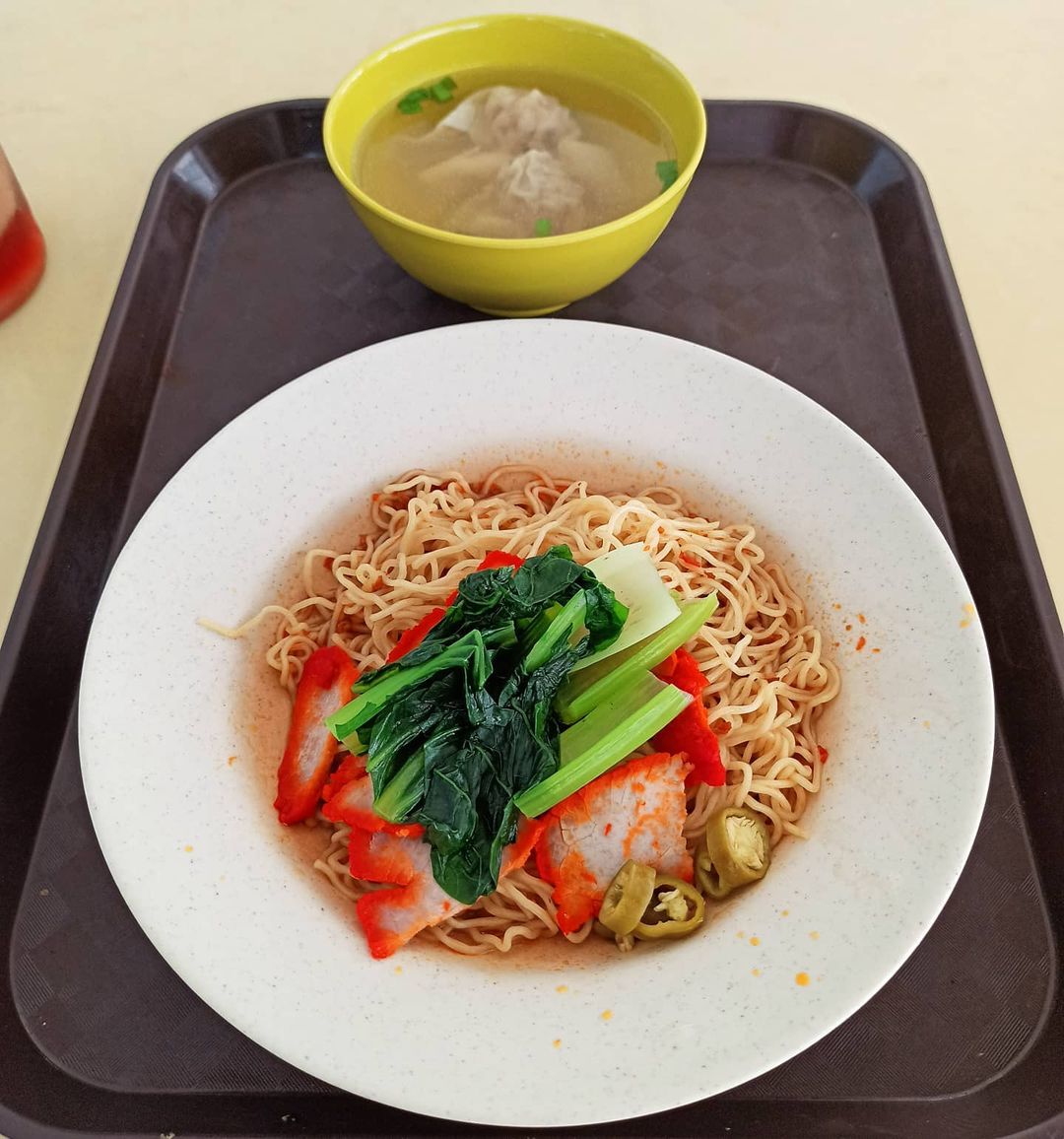 Image credit: @shaozie
Yet another traditional wonton noodle stall, the noods at You Cai Wanton Mee start from $3 a serve. The handmade dumplings come in a peppery soup, and are beloved for their old school taste.
Address: Blk 58 New Upper Changi Road, #01-153, New Upper Changi Road Hawker Centre, Singapore 461058
Opening hours: Daily 7am to 3pm
---
East-side hawkers with no online delivery
---
These pandemic times have been difficult for many of us, but let's all help one another out. When you're thinking of what to dapao next, take a chance on these hawkers without online delivery!
For more food delivery options, check out our zi char delivery guide, and our nasi lemak delivery guide to support other local hawkers.
20 Nasi Lemak Stalls With Delivery Including Lu Rou Nasi Lemak And Nasi Lemak Cake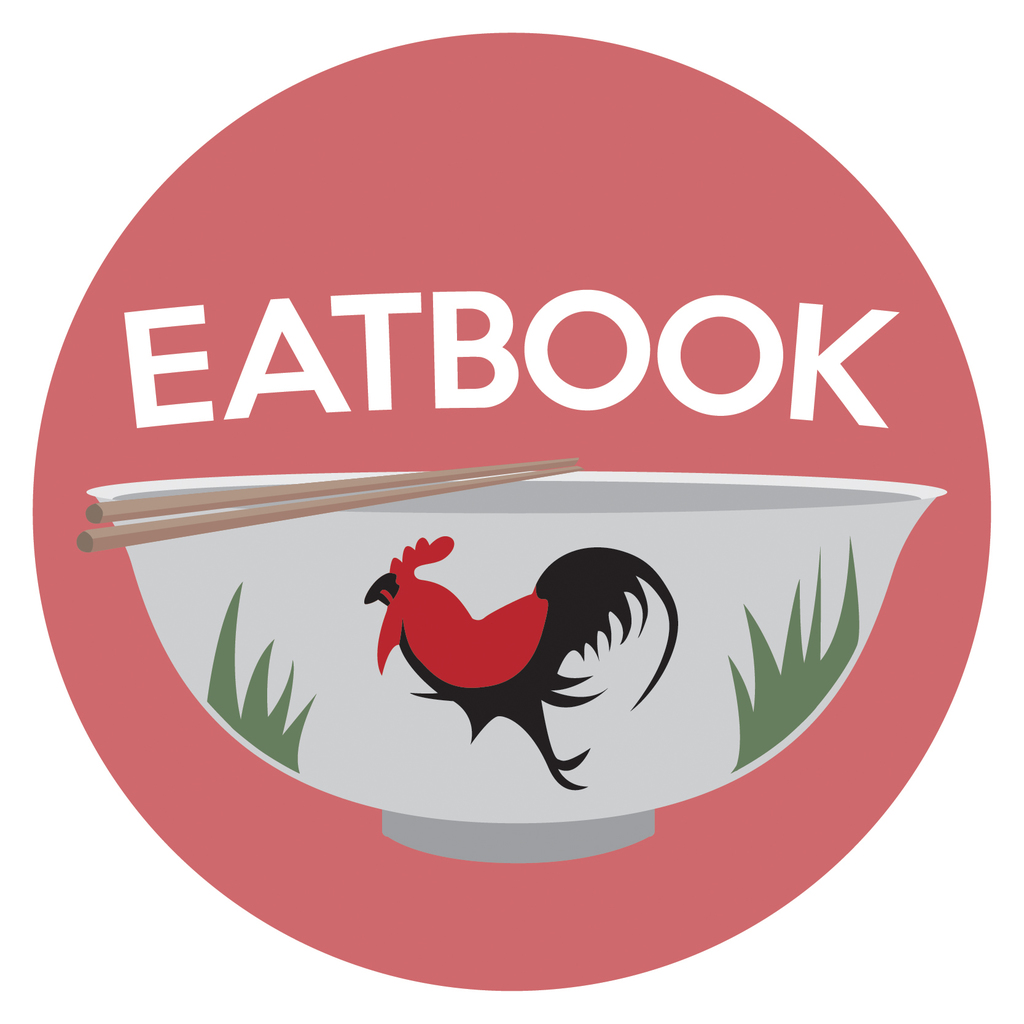 Drop us your email so you won't miss the latest news.