Hosay mee pok at ABC Brickworks Market & Food Centre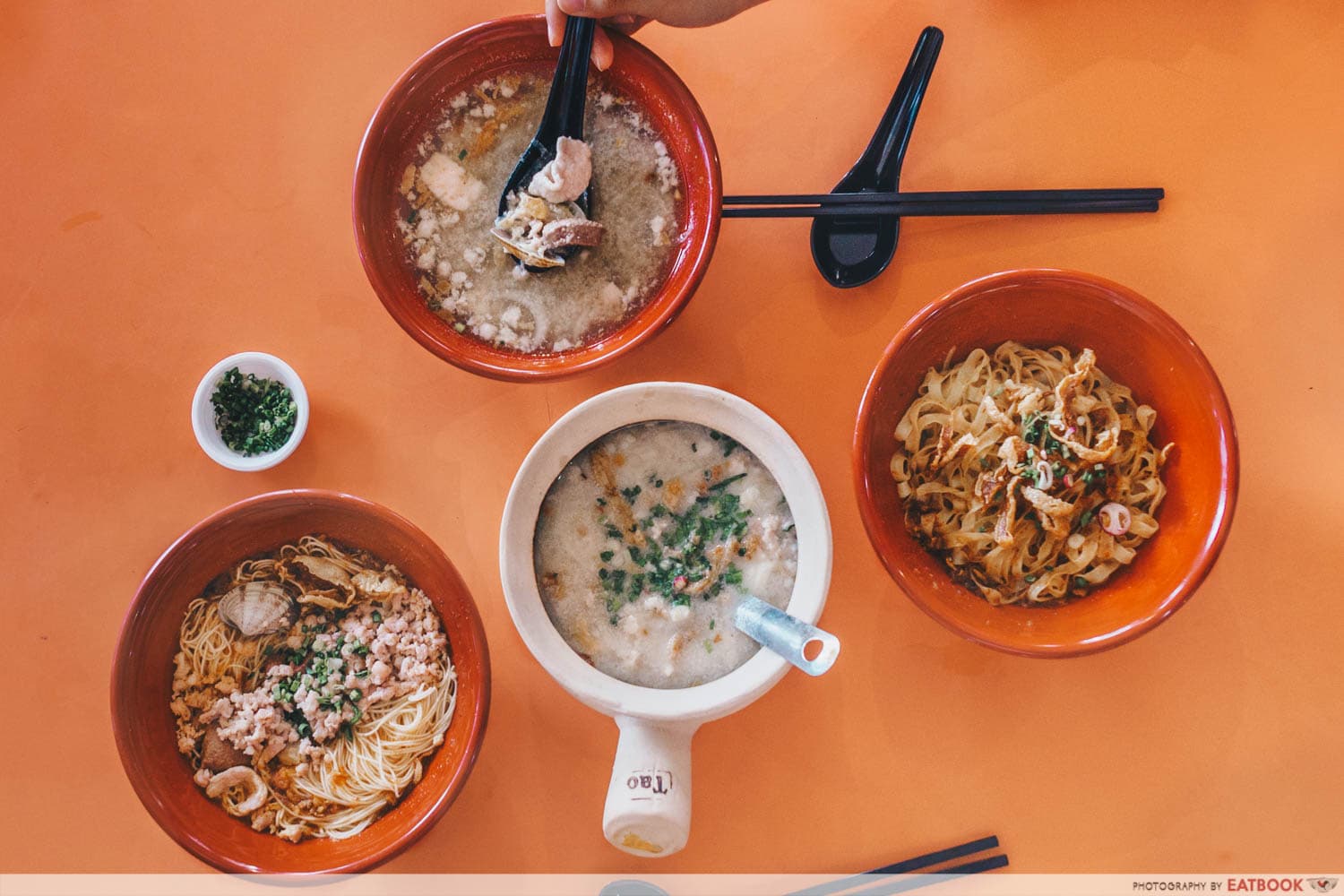 With two other successful outlets, Hosay Mee Pok at ABC Brickworks Market is the newest addition to the Hosay family of stalls. Despite opening only recently, the mee pok stall already attracts a good amount of customers, especially during the lunchtime rush. Their popularity is not without reason too, as Hosay Mee Pok is known for serving an abundance of fresh seafood with noodles at low prices. 
Food at Hosay Mee Pok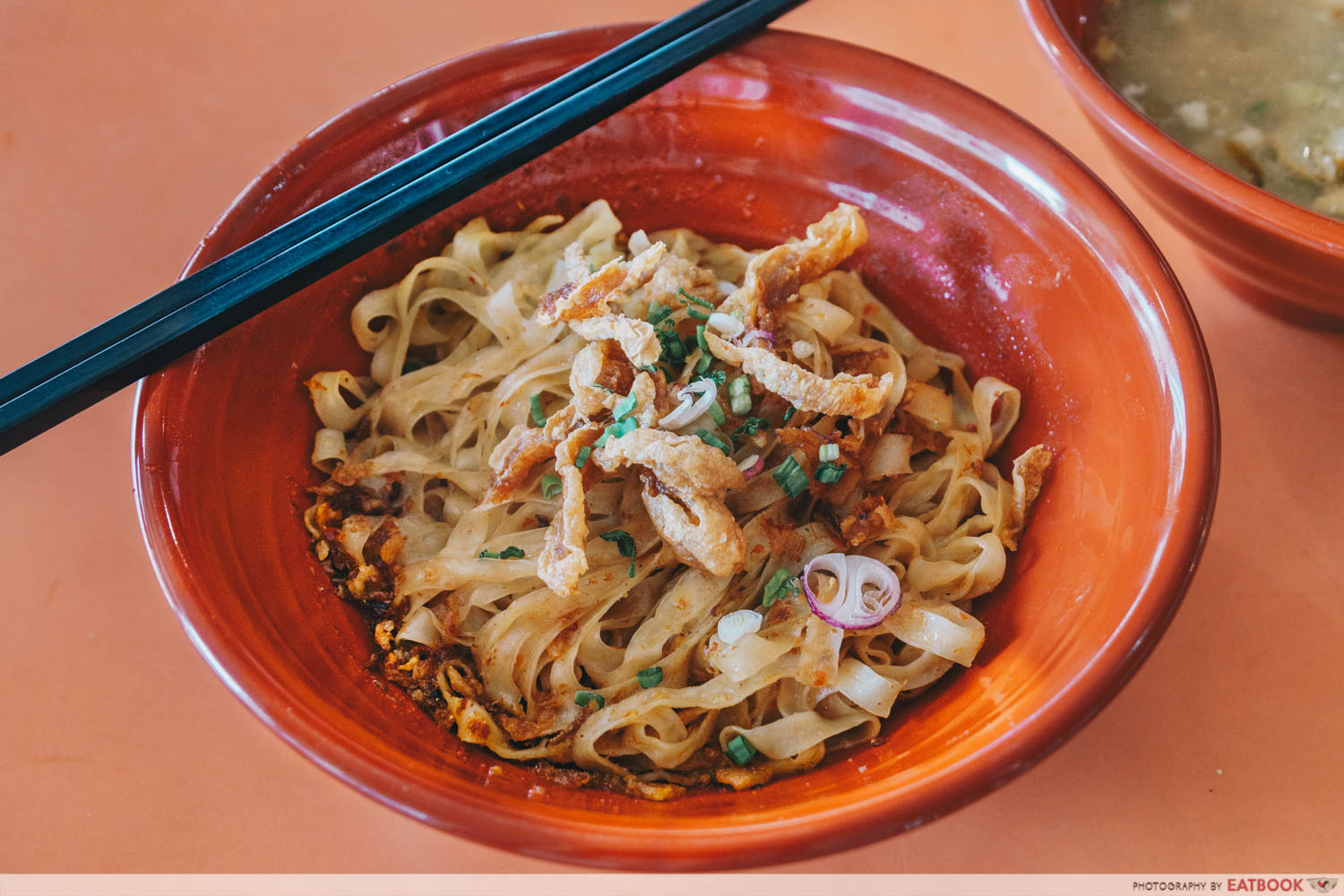 At $6, the Signature Mee Pok comes with two big bowls, one for the dry mee pok noodles topped with fried fish strips, and one for the accompanying soup holding a wealth of seafood. I prefer my mee pok with some heat, so I opted for chilli to be mixed in.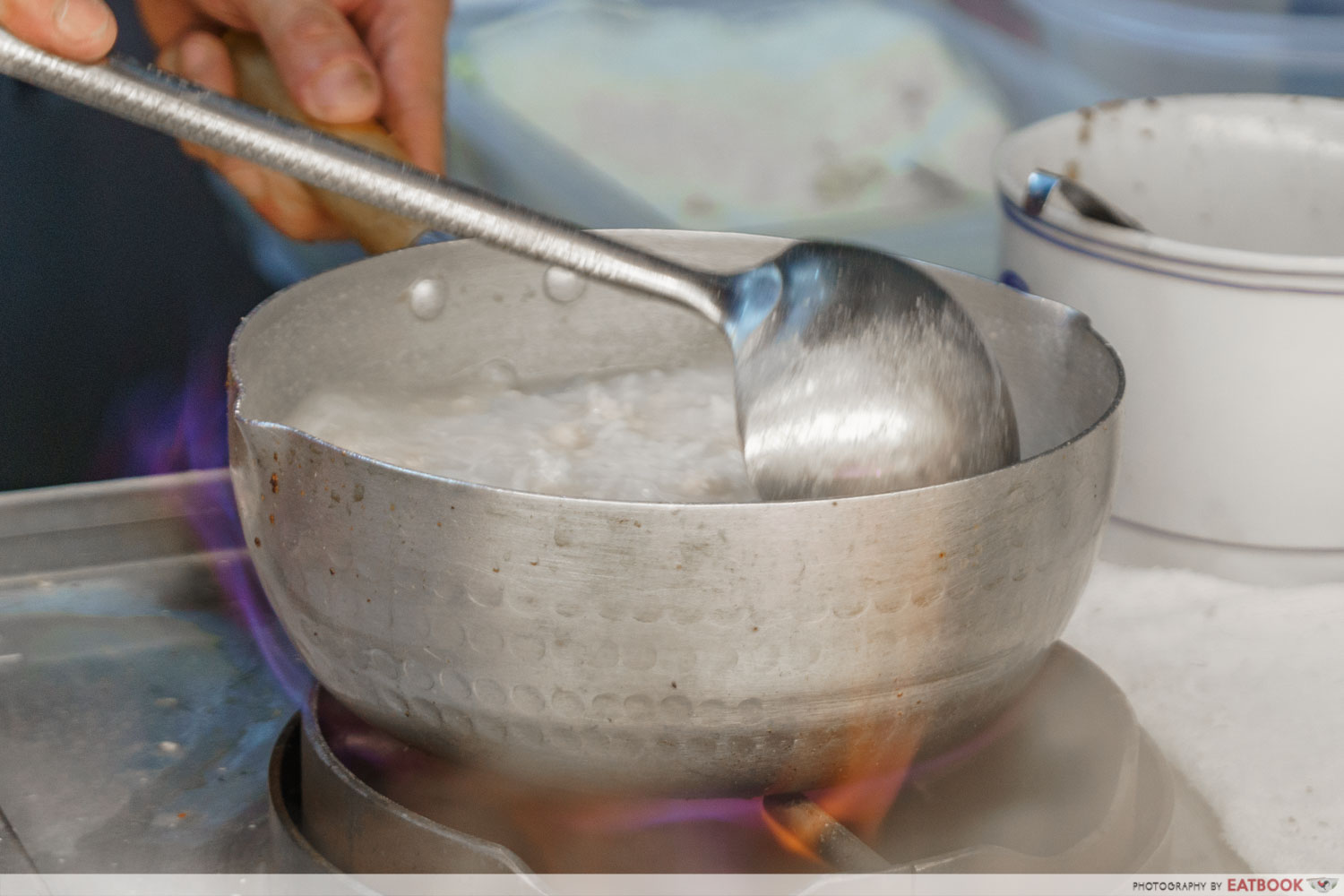 Watching the uncle prepare our food, I excitedly counted at least seven different ingredients being tossed into the large pot of cloudy soup. I never thought that I could enjoy scallops atop my hawker centre bak chor mee and I was eager to dig in!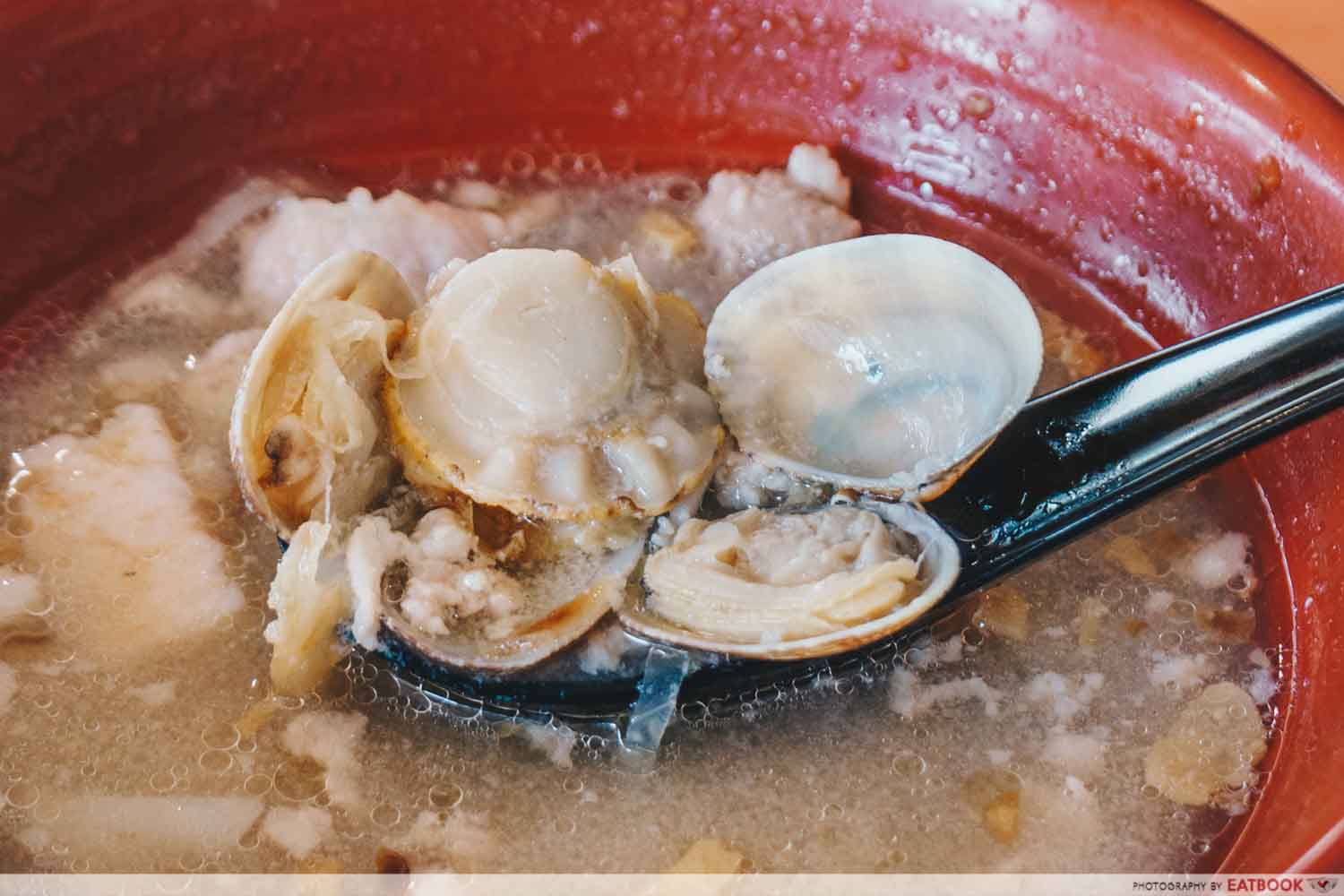 Usually, for any dish named 'Signature Mee Pok', you would imagine the noodles to be the focal point, but this time it's an exception—the soup was the true star of the show. Upon first glance, it  looked like a typical bowl of soup with the occasional bak chor swirling about. However, after running a spoon through it, I discovered a generous selection of ingredients hidden at the bottom of the soup.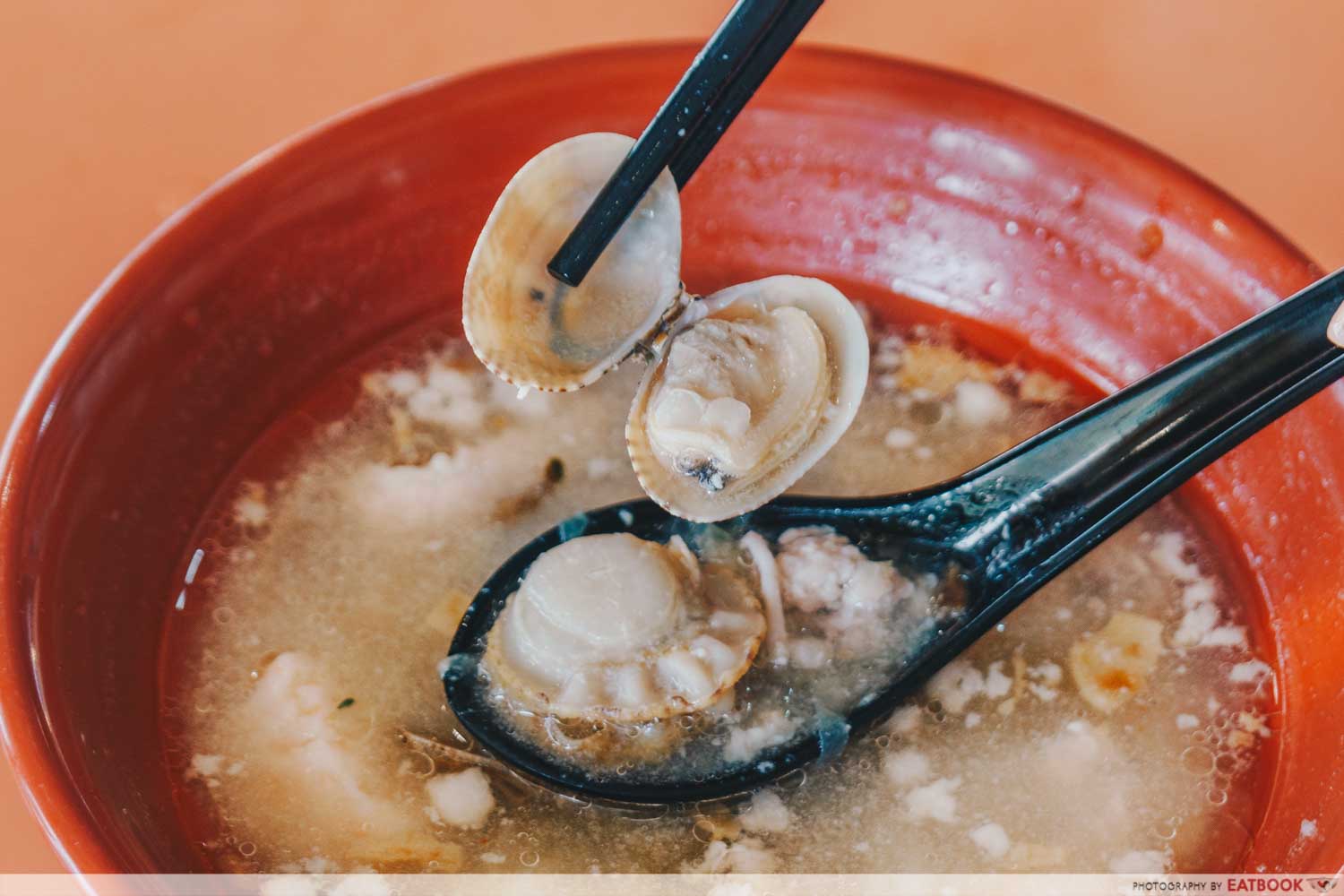 The seafood soup features clams, two types of scallop, and handmade prawn paste. I was surprised by how succulent and large the scallops were, as just one of them could nearly fill up my entire spoon. The quality of the clams was on par with the scallops, with both tasting fresh without much of a fishy smell. 
All these flavours were infused into the broth, adding a naturally sweet, seafood aroma. According to their Facebook page, the addictive umami of the soup is accomplished without the use of MSG, and that's a plus point from me.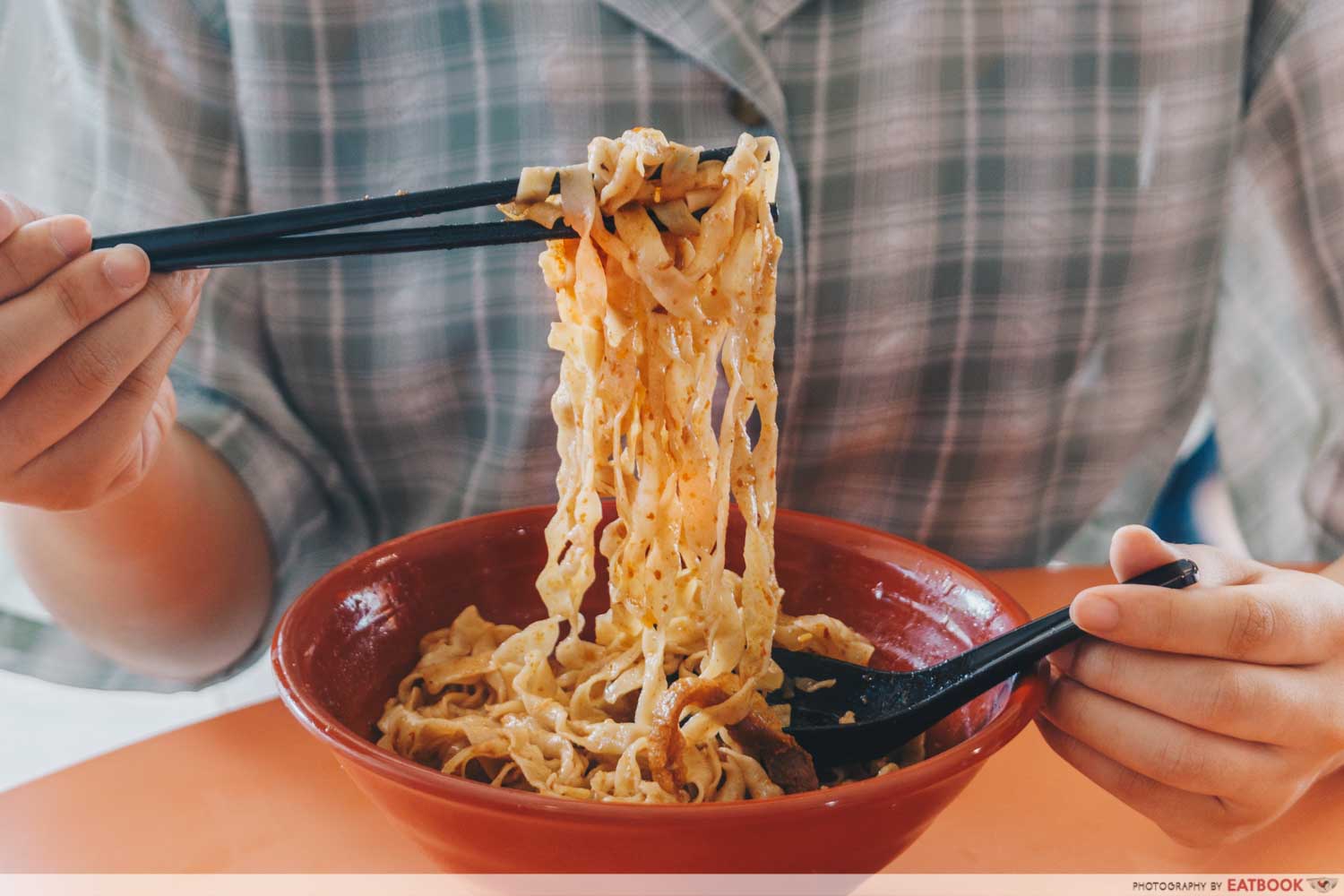 Another fun fact found on their page is that the noodles are made slightly wider than regular mee pok. Every strand is 5.3mm across, slightly thicker as compared to the conventionally 3mm-wide noodles. These noodles are made with Japanese flour and have a shorter shelf-life due to the use of lesser preservatives.
I can't tell you the exact science behind how these factors would affect its taste, but after giving it a try, I can say that the noodles had a ramen-like bounciness, and the wider noodle made it even more slurpable.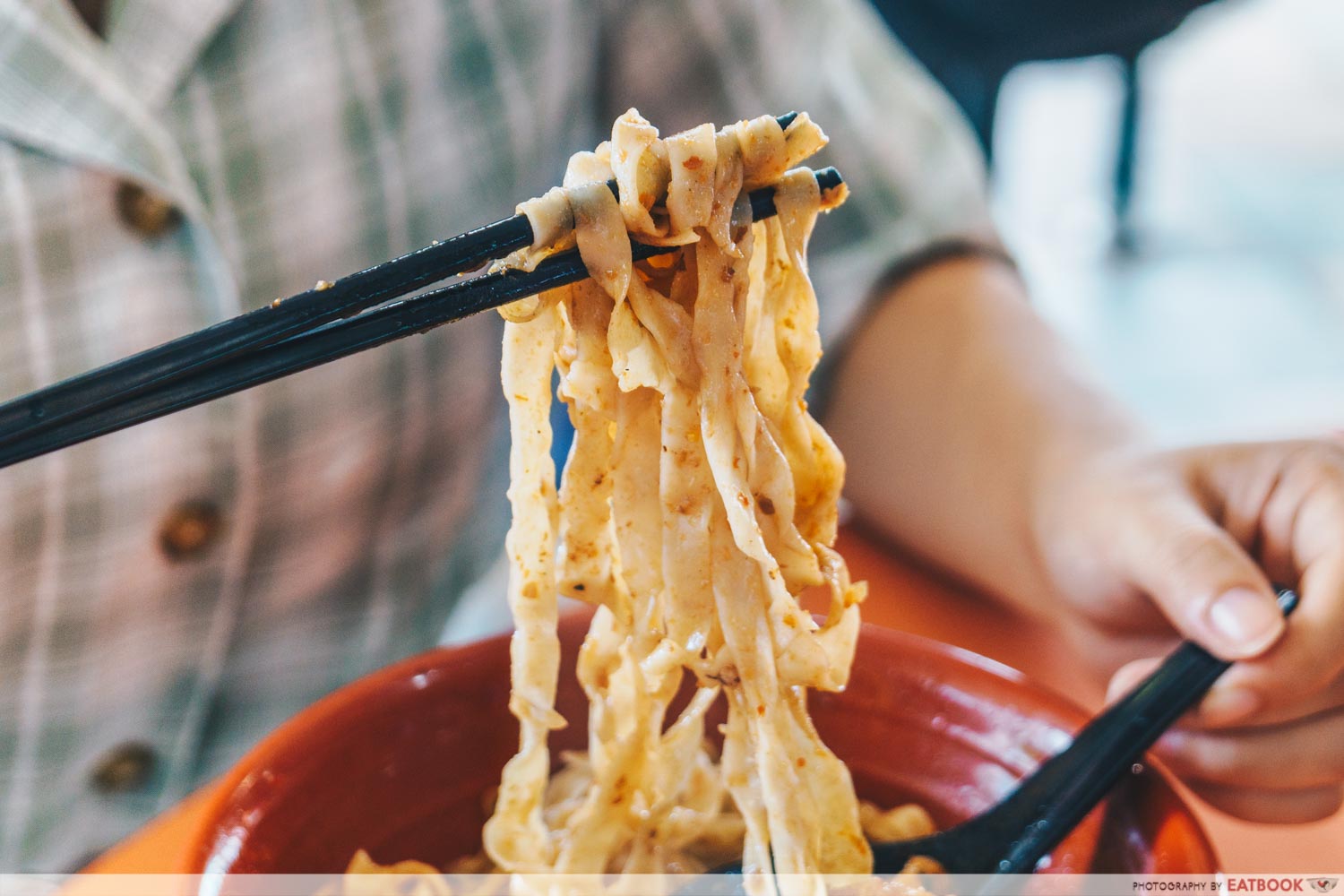 I recommend letting the bowl sit awhile after mixing it up so that the noodles have time to soak up the sauce. The sauce itself tasted like a typical mee pok sauce—light and savoury without being too oily. What really sets it apart from others was the chilli, which I suspect is a classic and potent sambal belacan. It added a kick of spice and aroma to the mix.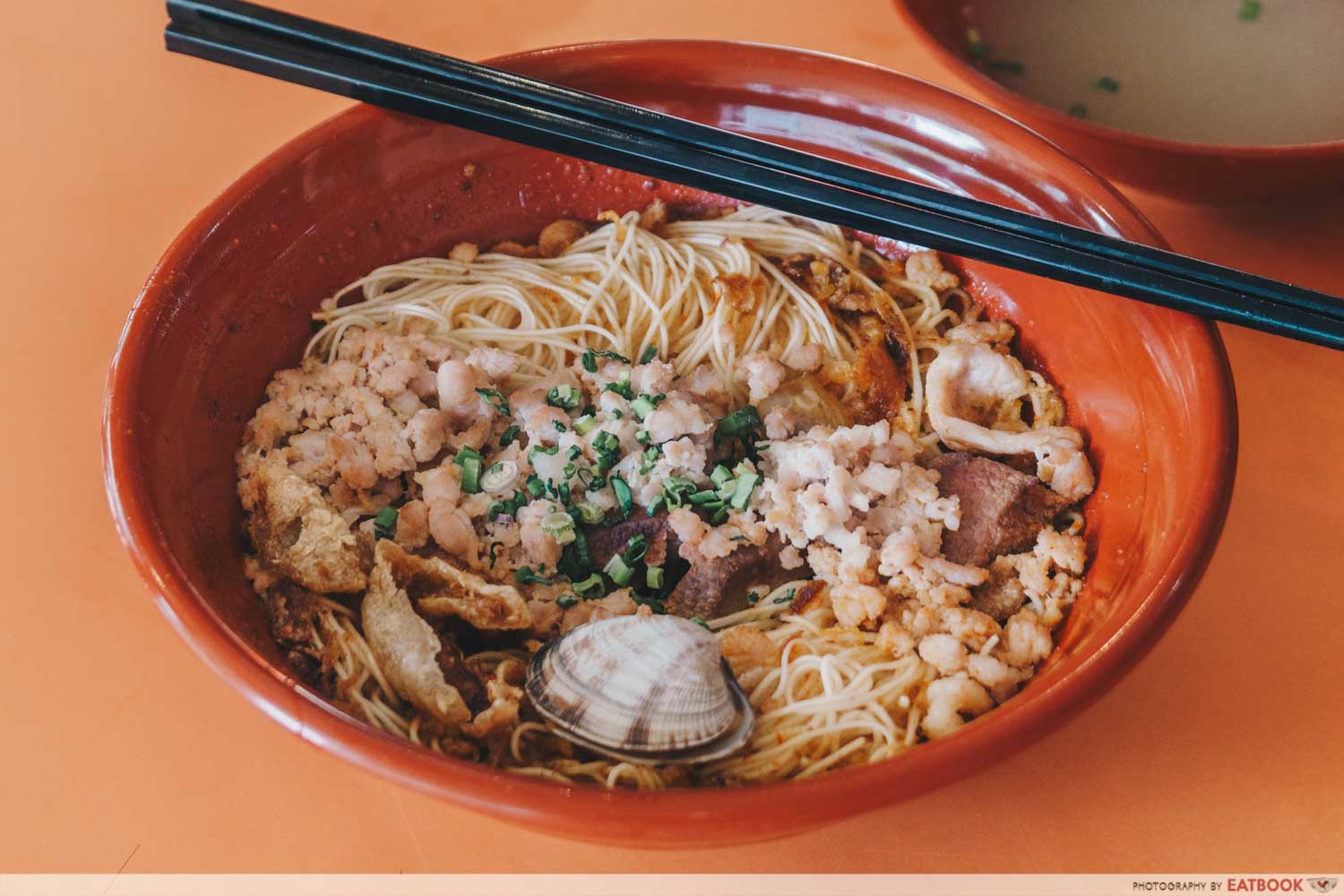 The Original Mee Sua ($4) is a great alternative to the Signature Mee Pok, especially for warmer days when you want some dry-style minced pork noodles without the hot soup. The mee sua comes with the all the same ingredients—with the exception of scallops.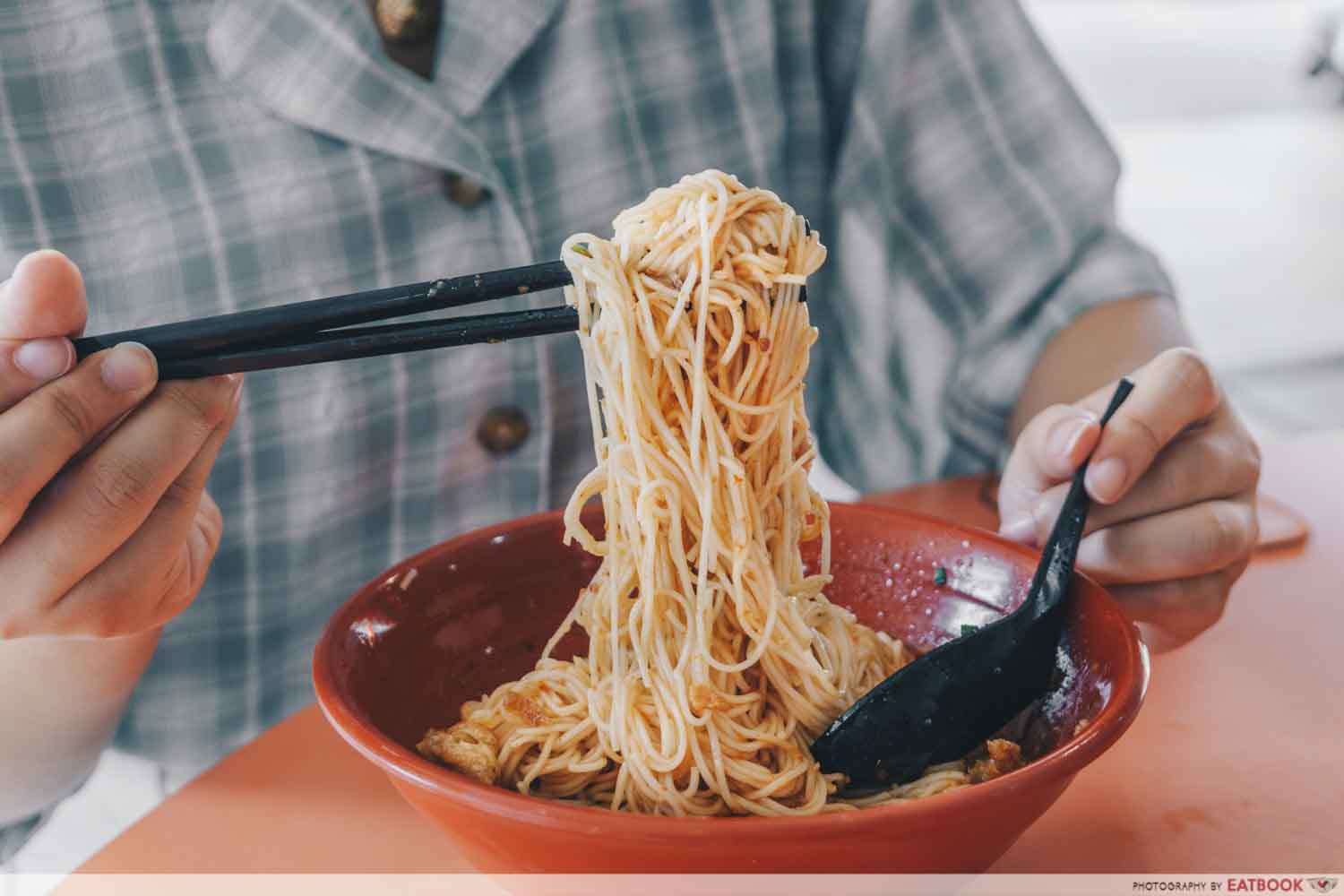 The noodles are soft without being soggy or floury. I actually enjoyed them more than the mee pok as the thinner strands soaked up more of the same savoury and spicy sauce. One item worth mentioning is the fried fish strip toppings. They remained crispy even after being after mixed in, adding a satisfying crunch to each mouthful of noodles. 
If you prefer your mee sua with a spike of vinegar, the stall offers vinegar and garlic chilli which you can add to your liking.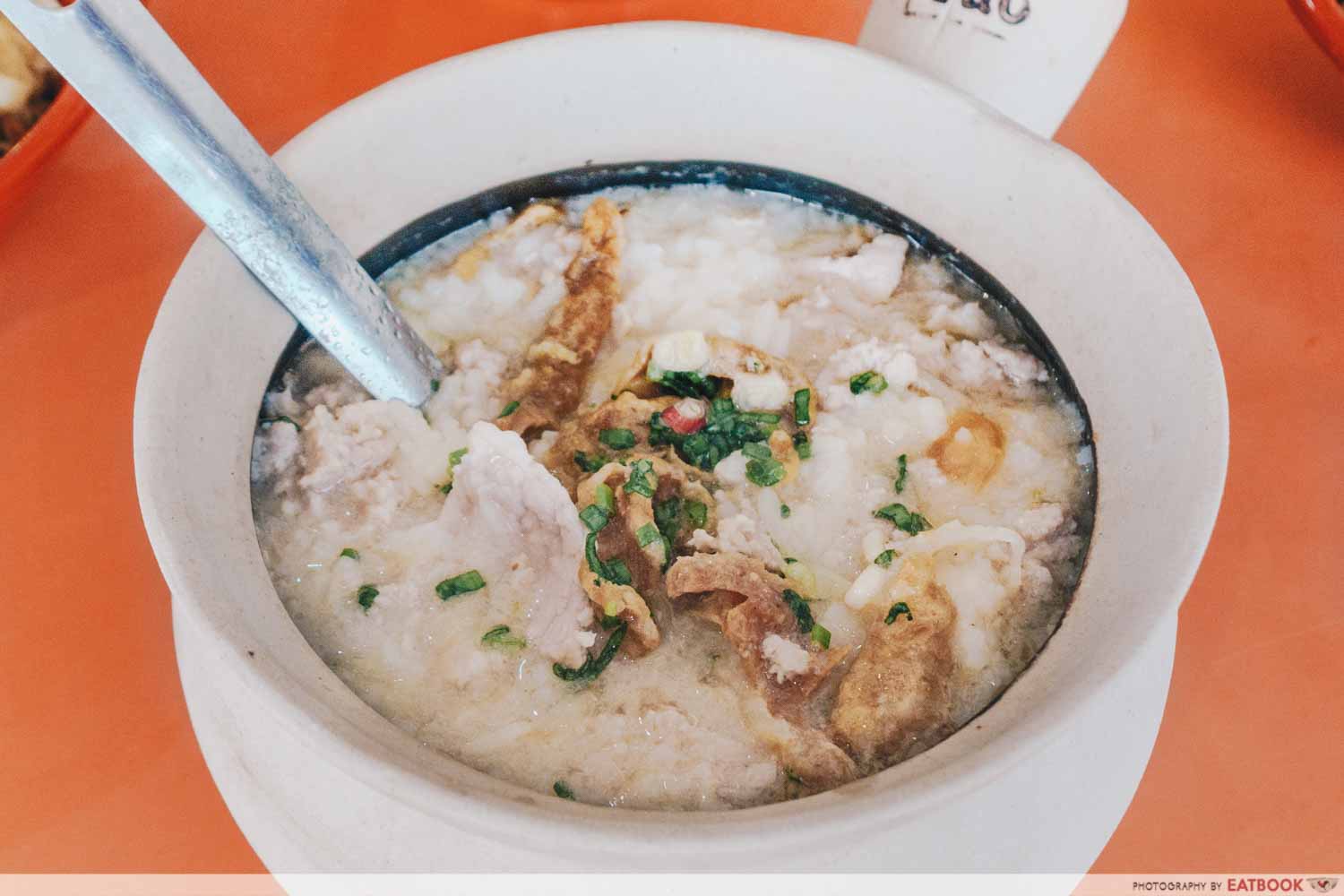 The Teochew Special Porridge ($6) was another dish that caught my eye amongst all the noodle items on the menu. The porridge was served in a hefty claypot that kept it warm throughout our meal. At its affordable price of $6, the portion size is very generous and is likely large enough to feed two.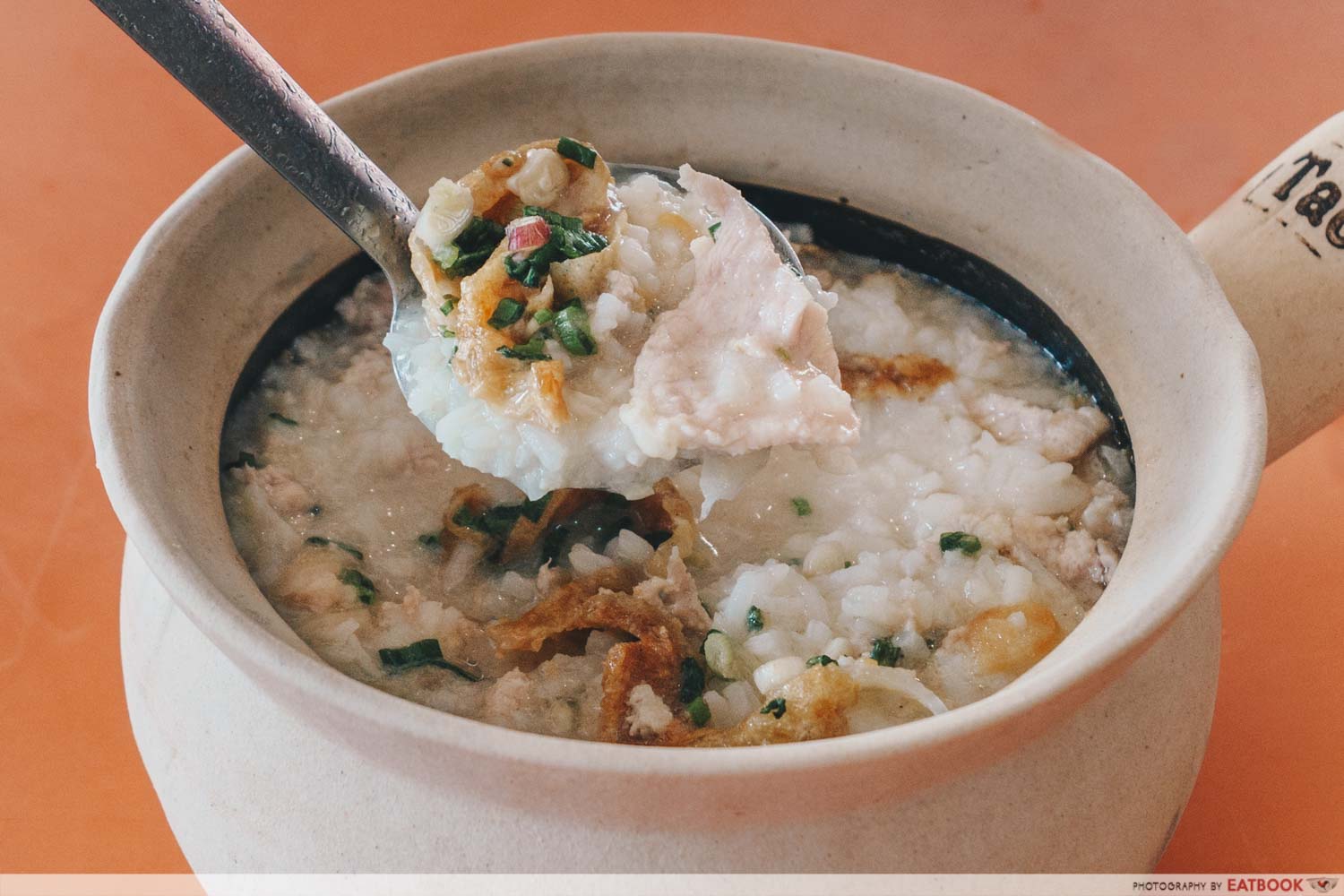 I typically prefer my porridge to be less watery, so I liked how the rice grains were on the starchy side, but not to the extent of turning into a thick, soupy mush. The gruel had Hosay's iconic sweet seafood flavour steeped into it. Taking another spoonful, I found the congee to be a little on the salty side.
Ambience at Hosay Mee Pok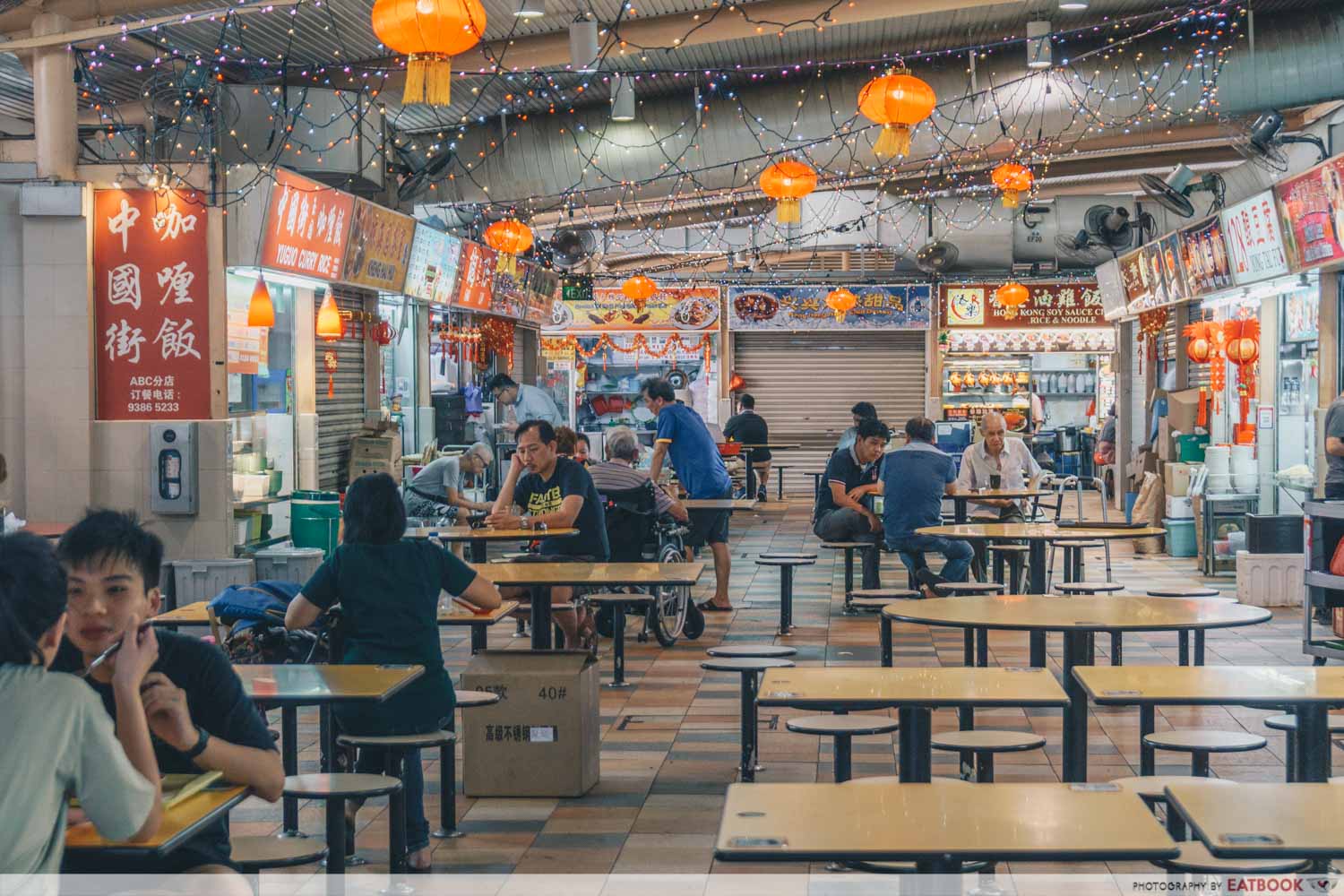 As one of the earliest built hawker centres in Singapore, ABC Brickworks Market & Food Centre definitely shows signs of its age. The tables are clean, but the hawker centre is dimly lit, and can also get stuffy due to the small wall-mounted fans. 
That said, the food centre has over a hundred stalls selling a range of top-tier hawker food such as Hosay Mee Pok. So if you aren't discouraged by the ambience, this is a good place to visit for hawker food gems. 
The verdict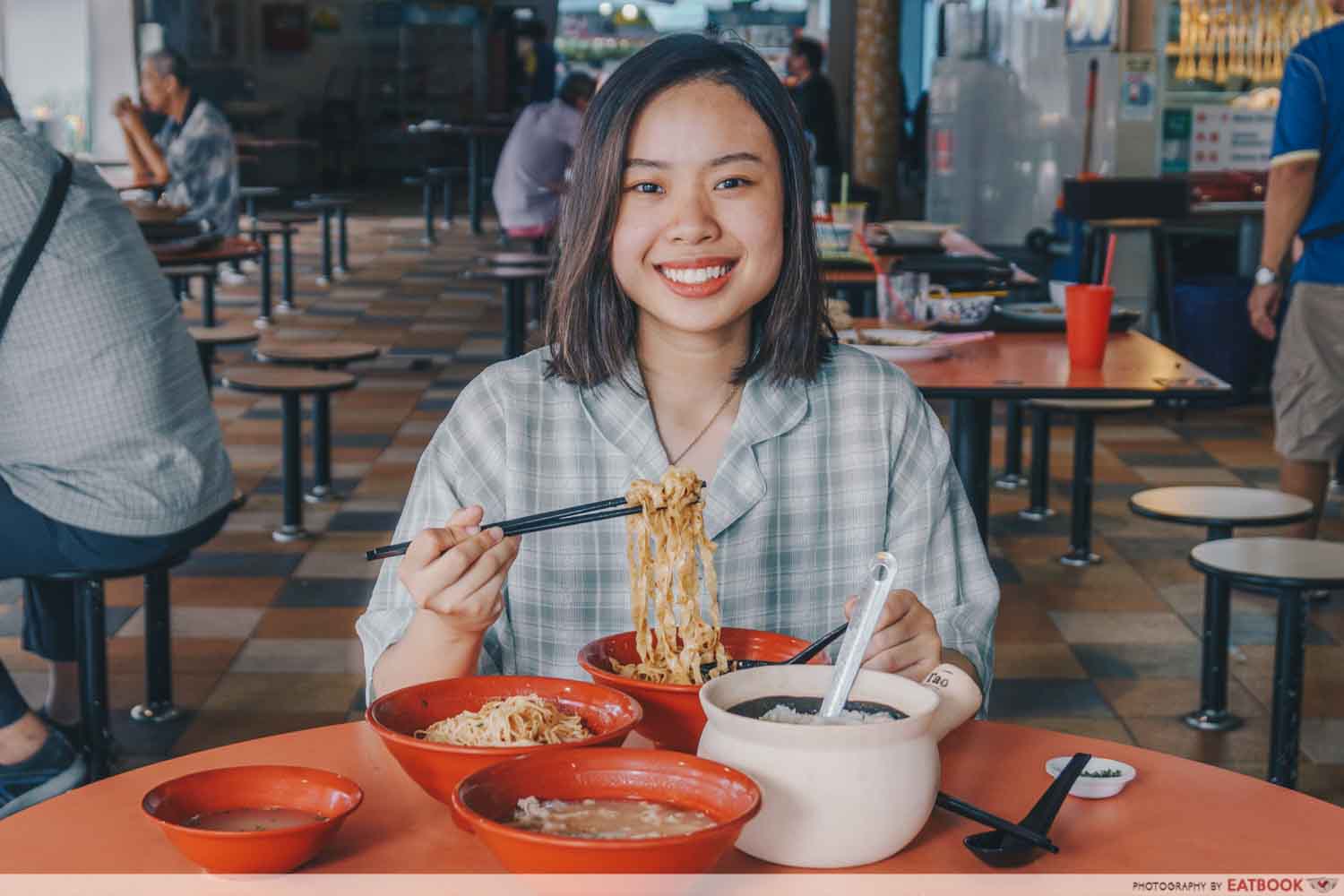 Dry bak chor mee has always been my go-to dish for a quick and cheap noodle fix. Hosay Mee Pok's seafood mee pok is like an upgraded version of my favourite childhood hawker food as the addition of scallops and clams certainly gave the classic dish a slightly atas touch. 
Hosay Mee Pok's growing list of outlets is a testament to the popularity of their noodles. If an outlet ever opens near me, you can bet that I'll be visiting it at least once a week. 
If you're ever around the area, check out our list of ABC Brickworks must-try hawker stalls, or our review of Song Heng Fishball Noodles for more good mee pok finds! 
Song Heng Fishball Noodle Review: 54-Year-Old Fishball Noodle Stall At Telok Blangah
Address: 6 Jalan Bukit Merah, #01-120, ABC Brickworks Market & Food Centre, Singapore 150006
Opening hours: Daily 8:30am to 10:30pm
Tel: 8181 8172
Website
Hosay Mee Pok is not a halal-certified eatery.
Photos taken by Goh Kerrianne.
This is an independent review by Eatbook.sg.
Hosay Mee Pok
Summary
Pros
– Generous amount of ingredients
– Value for money
– Fresh seafood
Cons
– Porridge was on the saltier side
Recommended dishes: Signature Mee Pok ($6), Original Mee Sua ($4)
Opening hours: Daily 8:30am to 10:30pm
Address: 6 Jalan Bukit Merah, #01-120, ABC Brickworks Market & Food Centre, Singapore 150006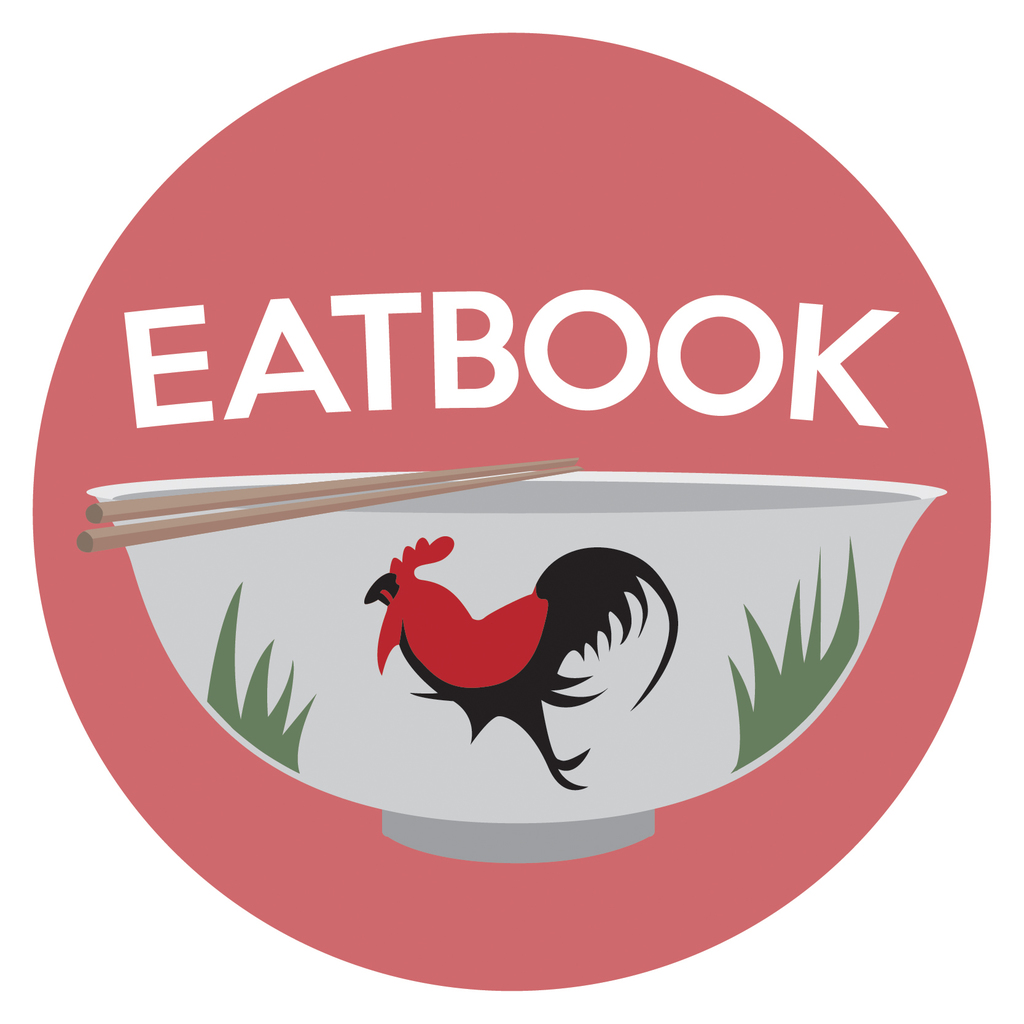 Drop us your email so you won't miss the latest news.