Hot Spot Cafe Restaurant has popular fish soup in Burlington Square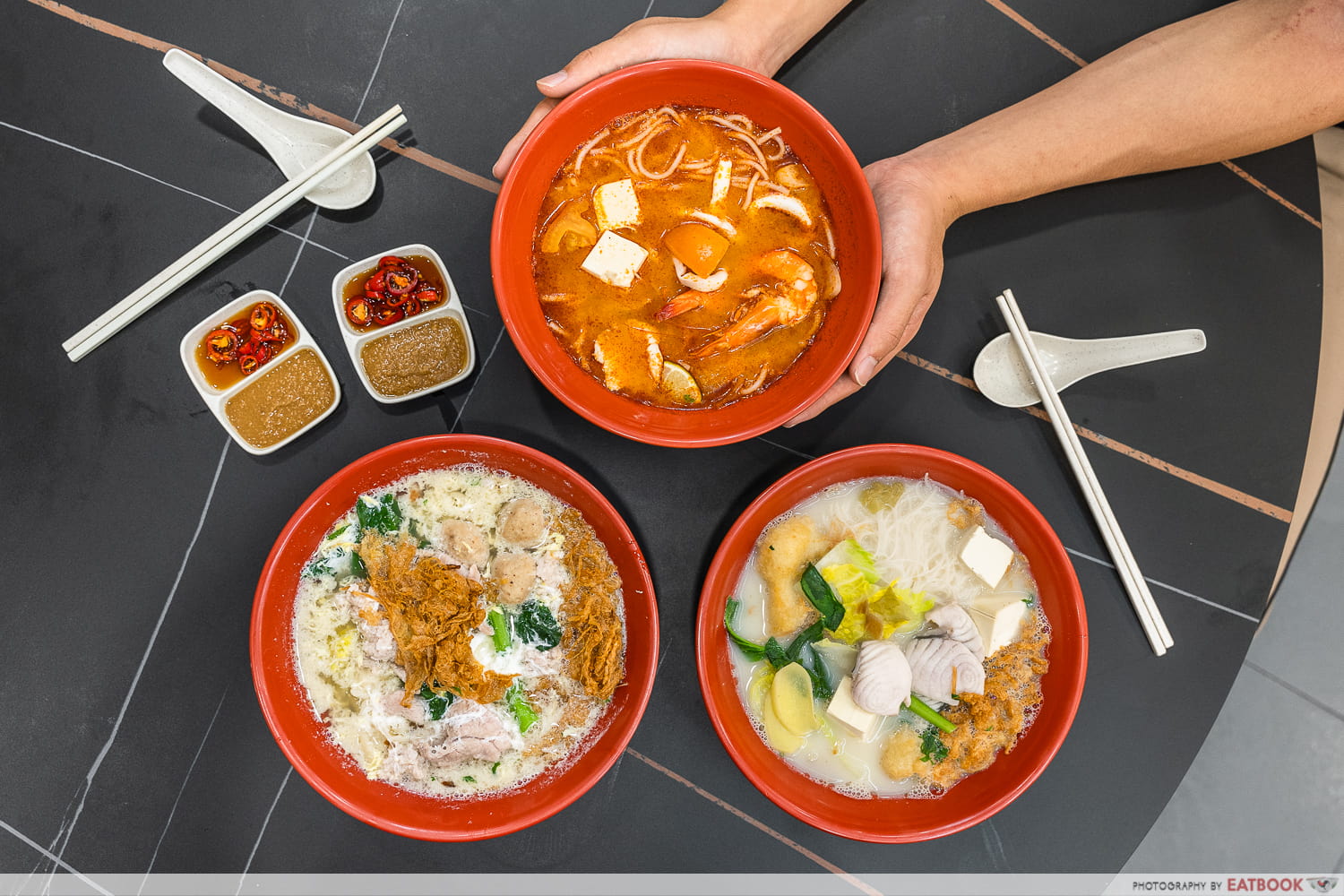 Being the boomer that my writer buddy Cheryl is, there are two things that she always talks about. The first is about how "fish is expensive", and the second is how "there's no point wasting money in this economy on subpar fish". Keeping her wise words in mind, I visited Hot Spot Cafe Restaurant with high expectations of having some good fish soup at, hopefully, affordable prices. 
10 Best Fish Soup In Singapore Ranked, Including Michelin-Approved Stalls And A 63-Year-Old Recipe
Food at Hot Spot Cafe Restaurant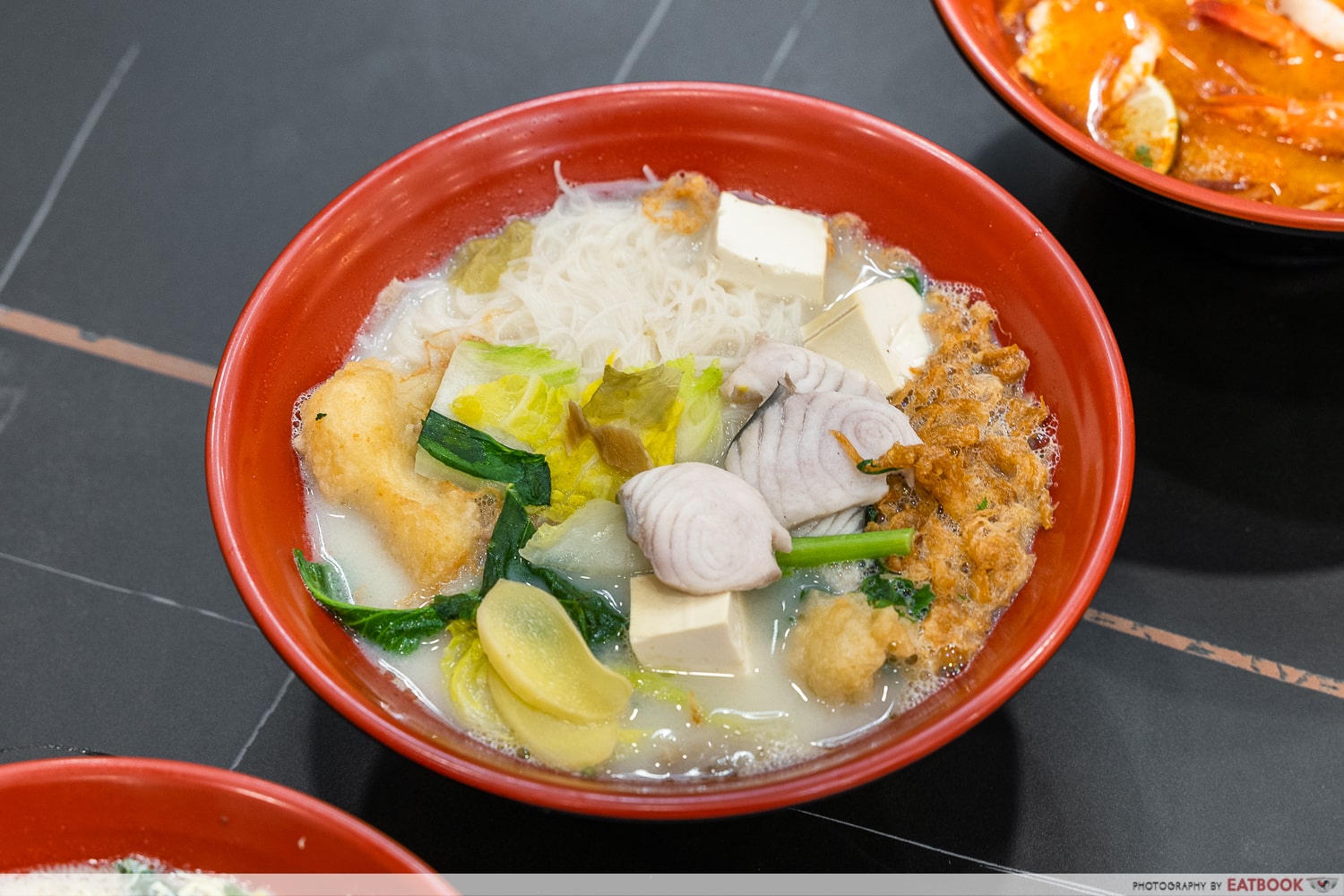 We started with an order of Double Fish Soup ($7.50), which was served with four slices each of sliced fish and fried fish, alongside Chinese cabbage, tomatoes, egg floss, and tofu. Here, you can choose from a grand total of nine noodle variants, including thin bee hoon, ban mian, mee sua, and instant noodles. I went for the classic thin bee hoon for this bowl of fish soup, and requested for evaporated milk to be added to the soup.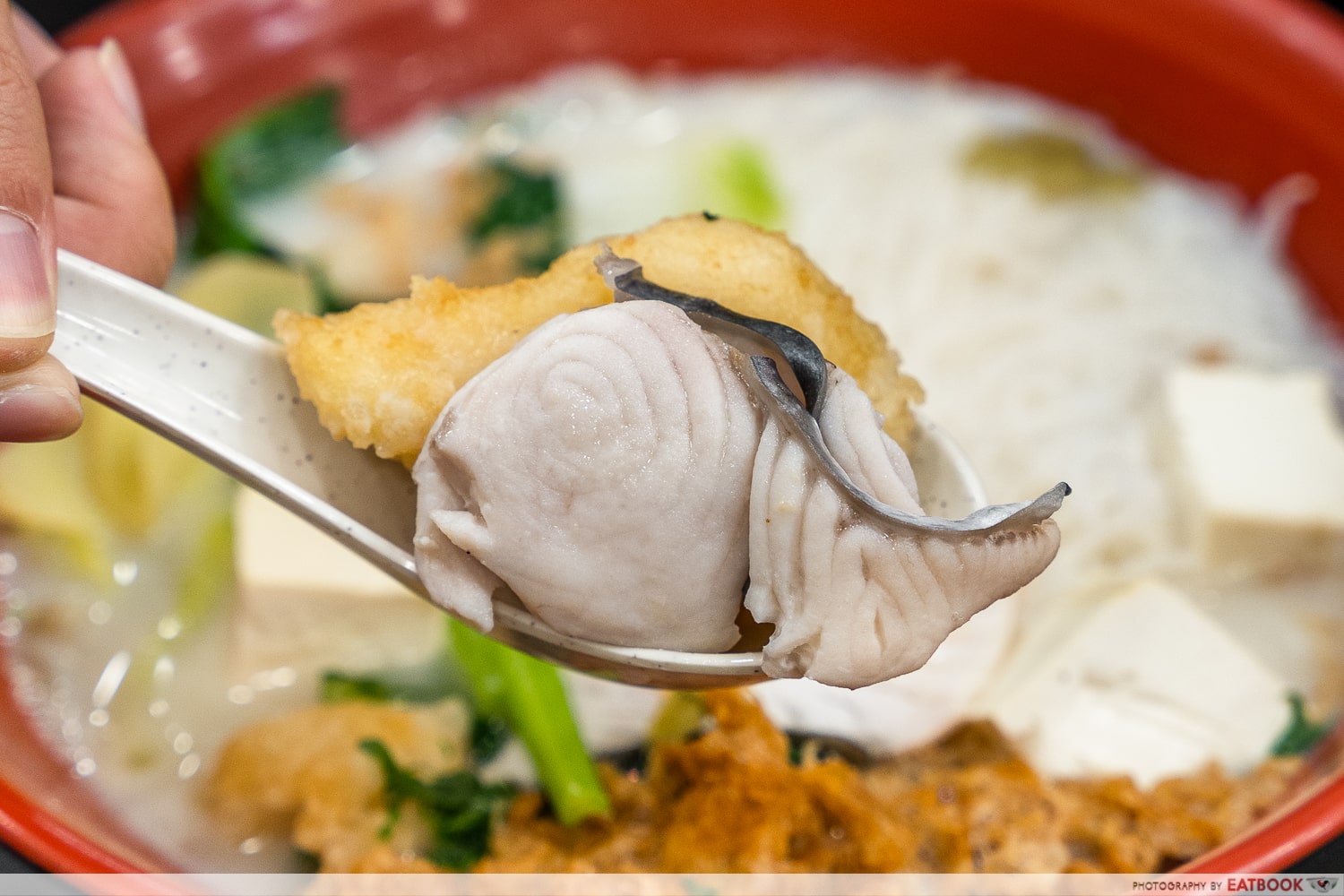 I liked how the sliced fish had a homey, old-school feel to it. It was fresh and lightly sweet, without musky hints of fishiness that you might get elsewhere. I only wished the batang slices could be thicker, which would give it a nicer bite.
The fried fish was equally impressive. Each piece of dory fish is battered in-house, and fried to a light golden brown. The fish slices soaked up the broth well, yet retained a light crisp and lent great texture to the bowl of noodles.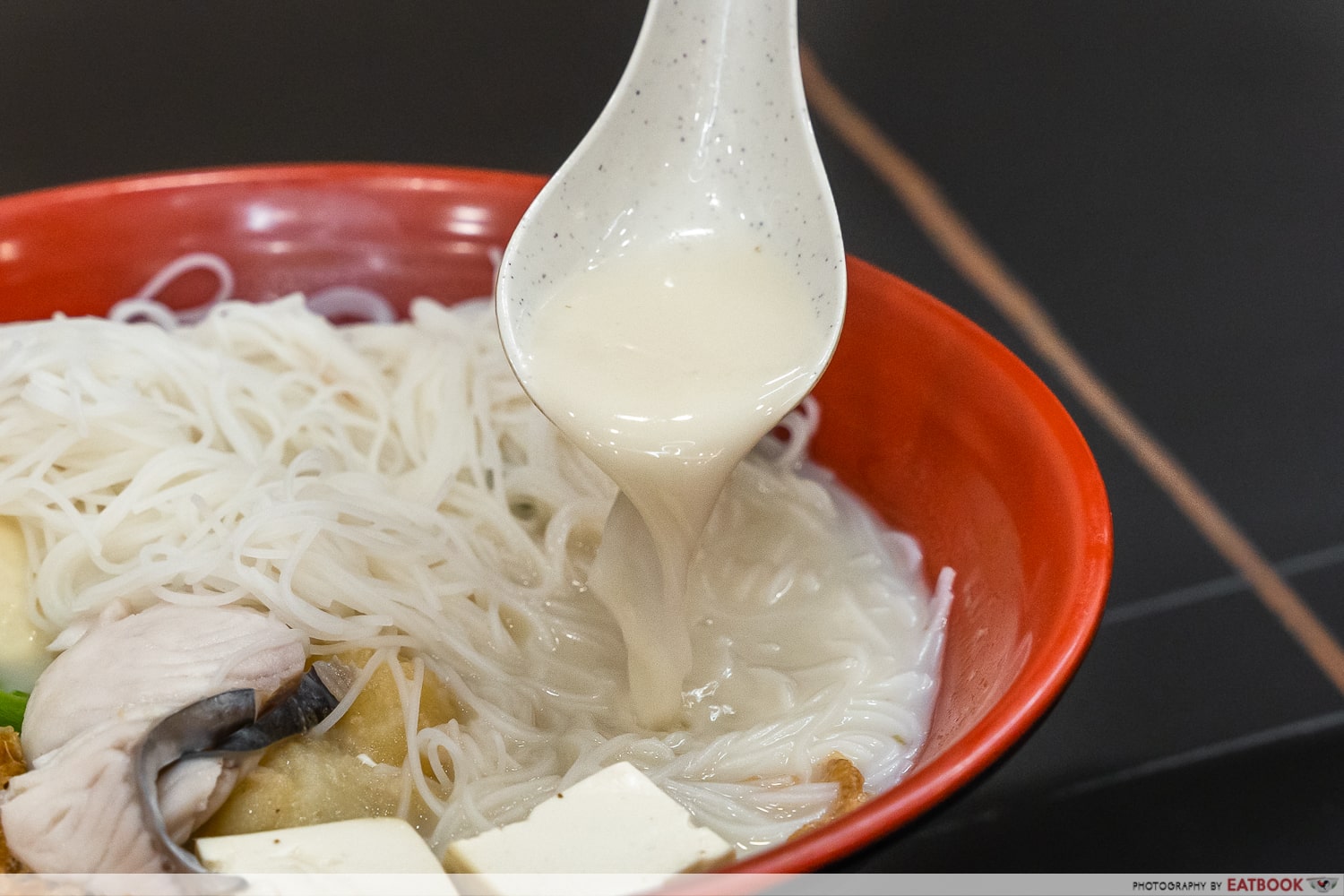 A sip of the soup hit me with nostalgia, as I was reminded of the good ol' fish soups I had when I was young. The soup was rich and milky, with a palatable level of sweetness. It was just a tad too bad that it was too salty for my liking.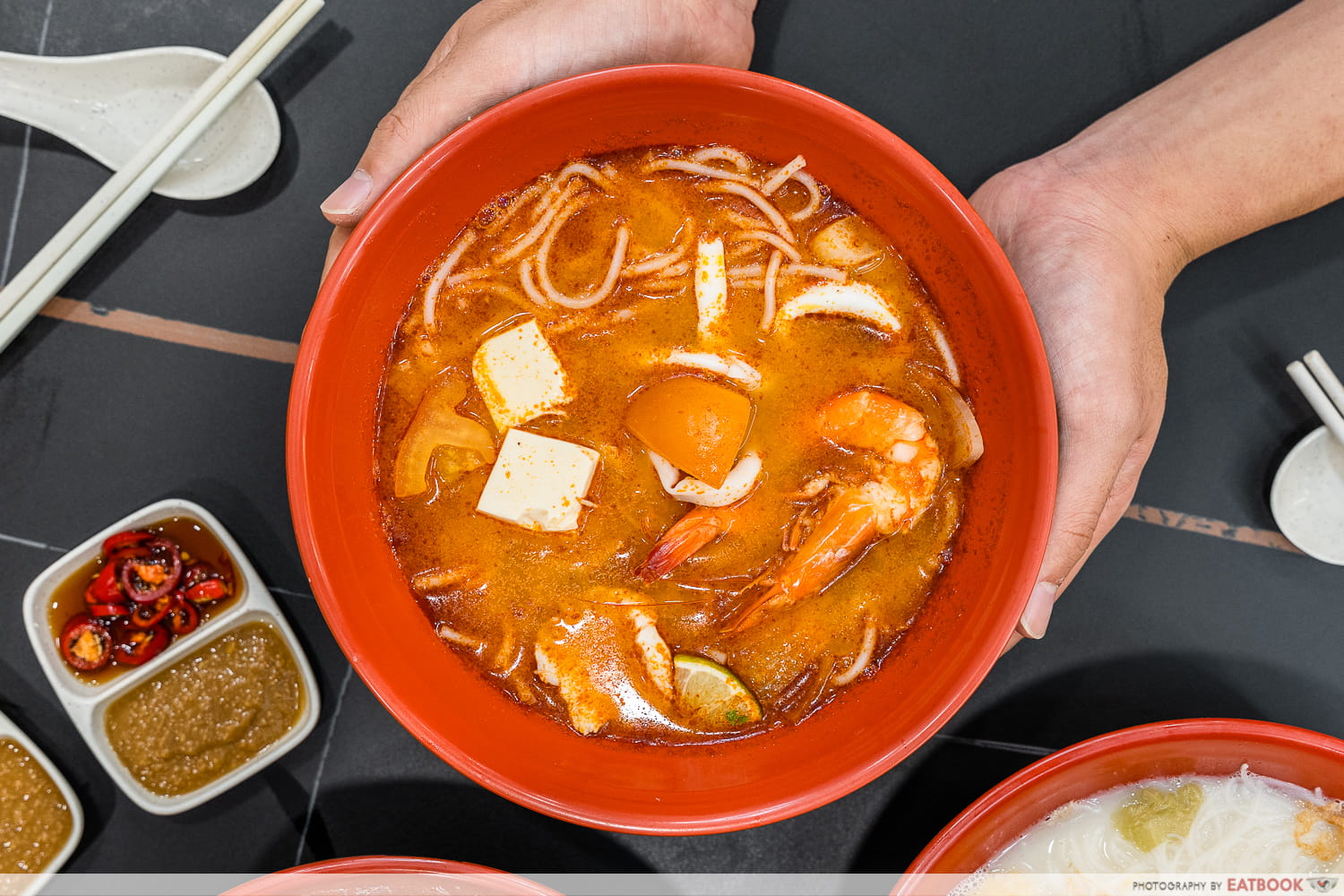 For those looking for a spice challenge, the Seafood Noodle Tom Yum Soup ($7.50) comes highly recommended. Apart from your usual sliced fish, this bowl comes with prawns and squid as well.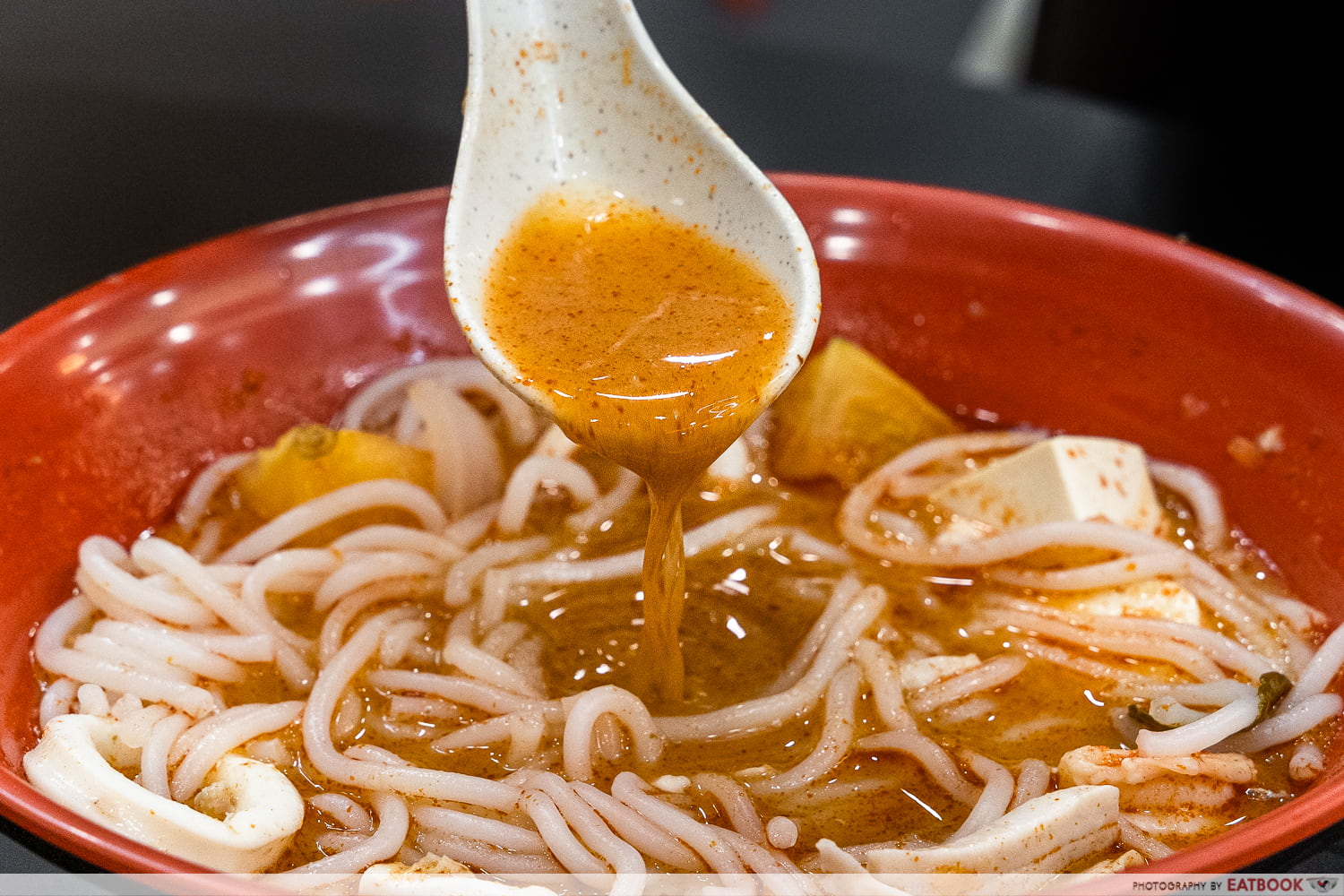 The tom yum broth delivers its iconic tanginess first, followed by a marked spiciness in the aftertaste. I also enjoyed how the thick bee hoon was QQ and absorbed the broth well, leaving a lingering spice on my lips as I slurped it up. My only gripe here is that the soup could be better balanced by tuning down the sour notes.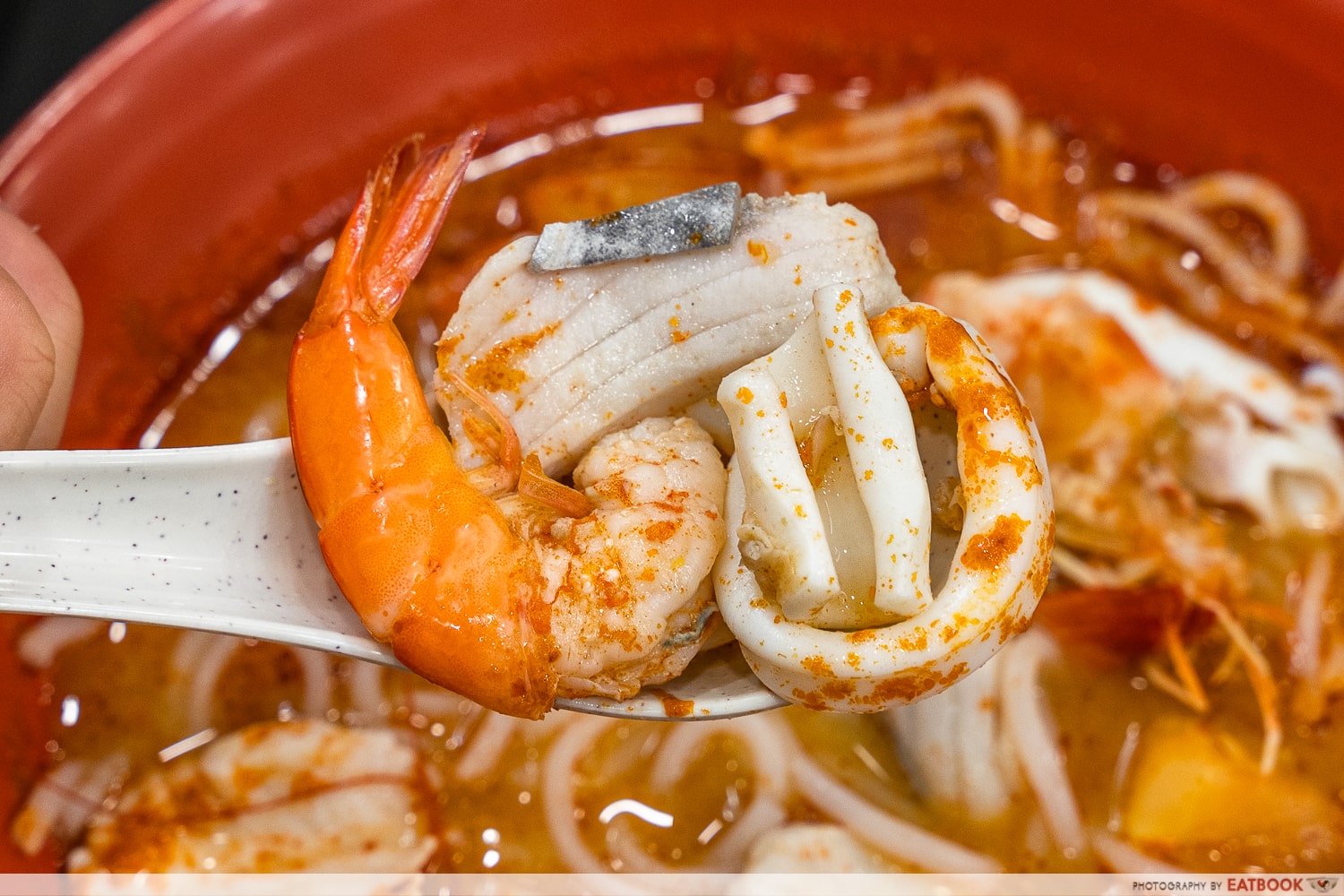 Out of the four kinds of seafood in this bowl, my personal favourite was the prawn, which was sweet, juicy, and paired neatly with the spicy broth. The squid was clean-tasting, boasting a good chewiness for some textural variance.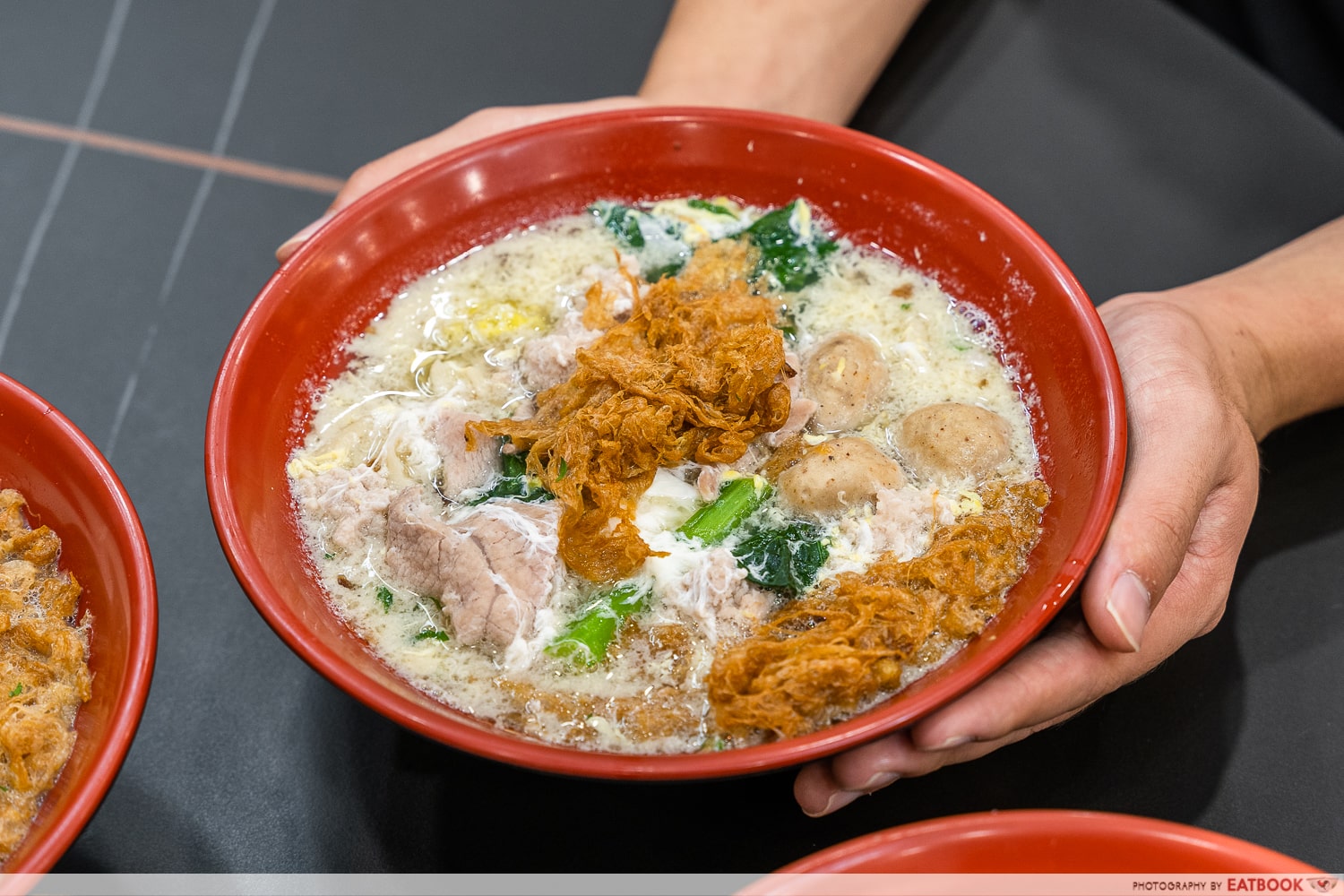 I struggled to decide on our last bowl of noodles, so the staff recommended their Pork and Pork Ball Noodle Soup ($7). Unlike the previous two bowls we had, these noodles are served in what I think is a pork-based broth, which leans more savoury. You'll also find an egg yolk within the soup—break and stir it through for additional silkiness and richness.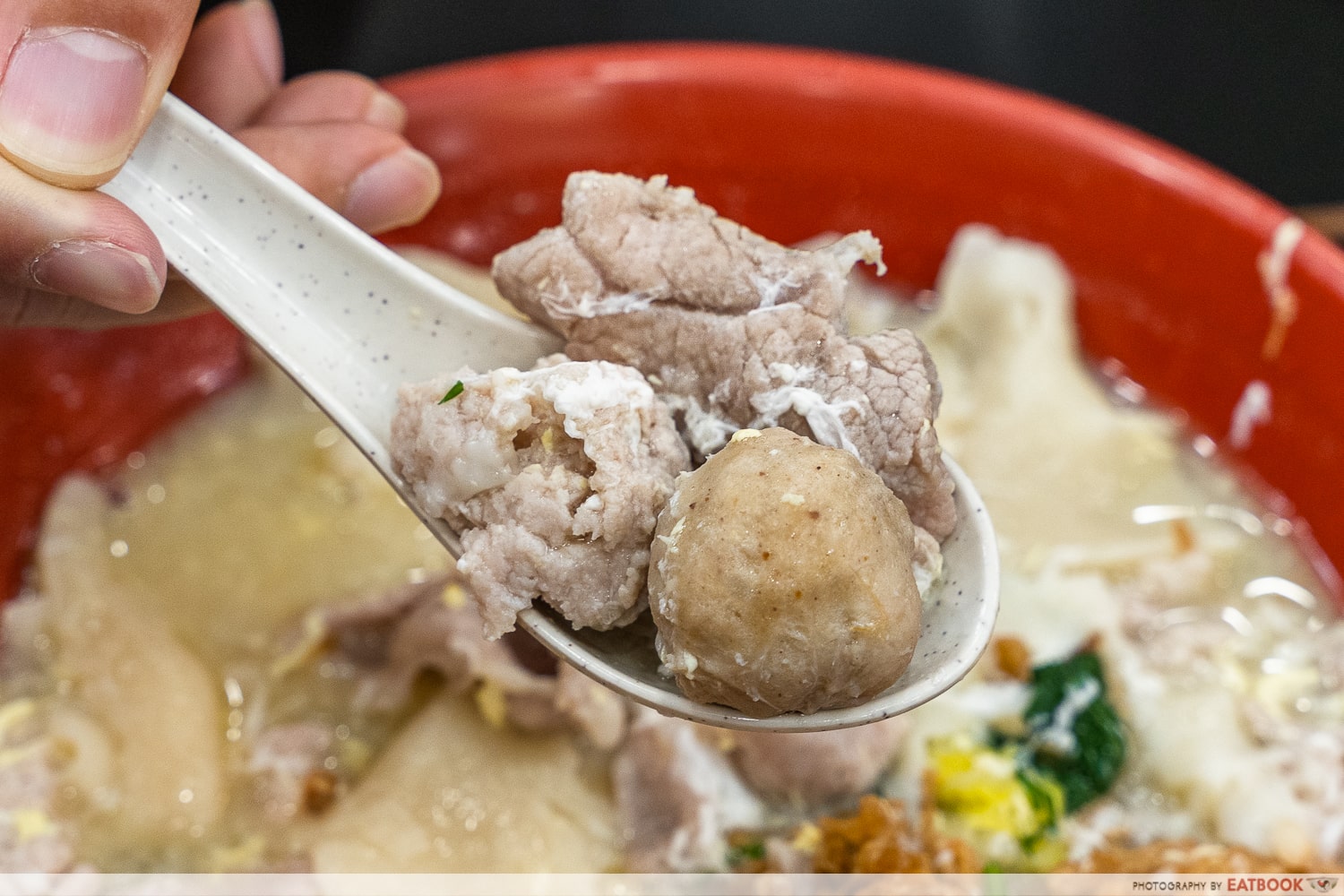 I appreciated the good amount of liao in this bowl. While not house-made, their pork ball fared decently with its rich meaty flavour and firm bounce. The marinated pork slices and minced pork also added some savouriness to the egg-drop soup, making it a comforting meal that was light on the palate.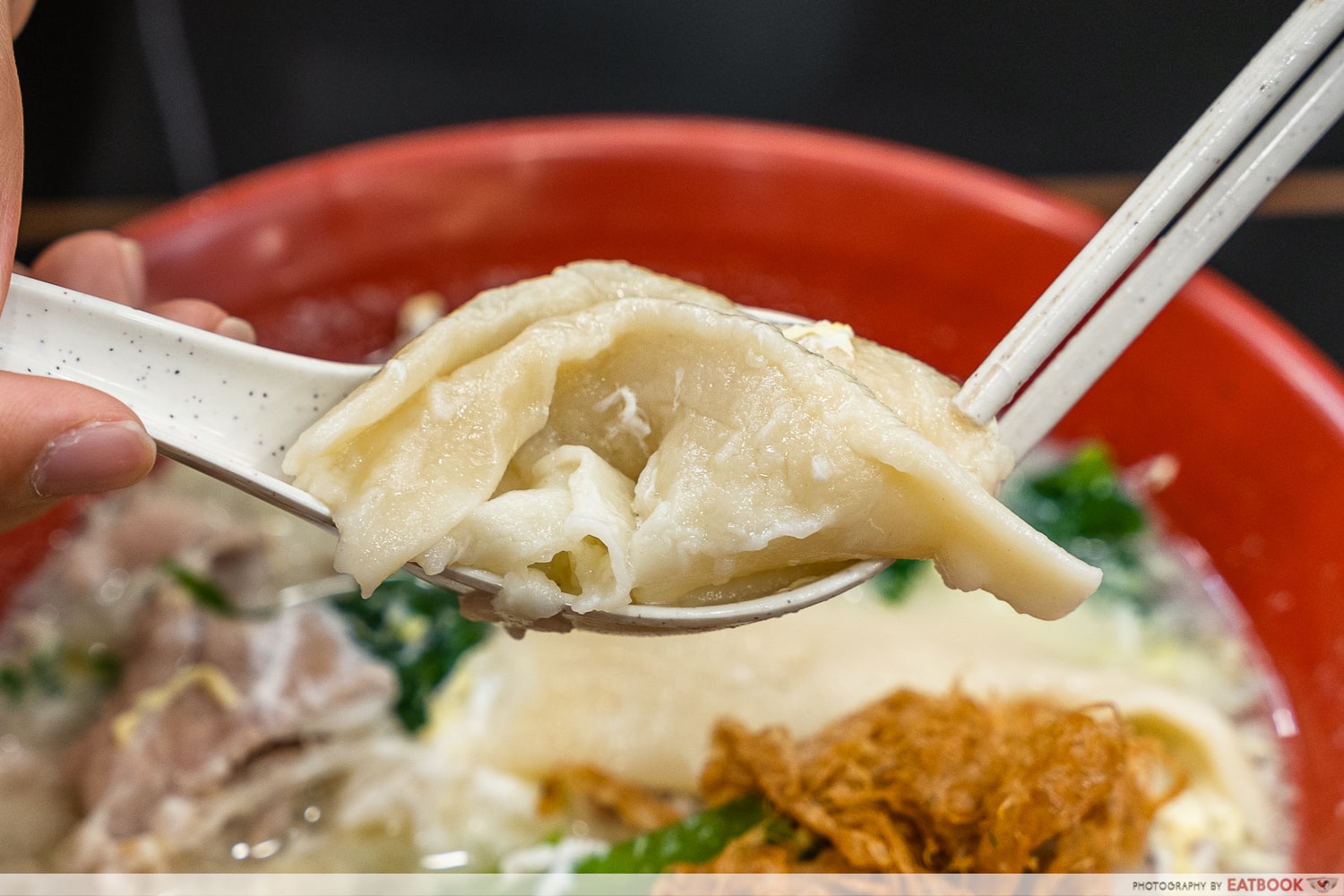 The unexpected star of this bowl turned out to be the mee hoon kueh. The dough is house-made and hand-torn, which explains the imperfect shape of each piece. Each piece boasted a good amount of chewiness, which lent even more texture to the dish. 
Ambience at Hot Spot Cafe Restaurant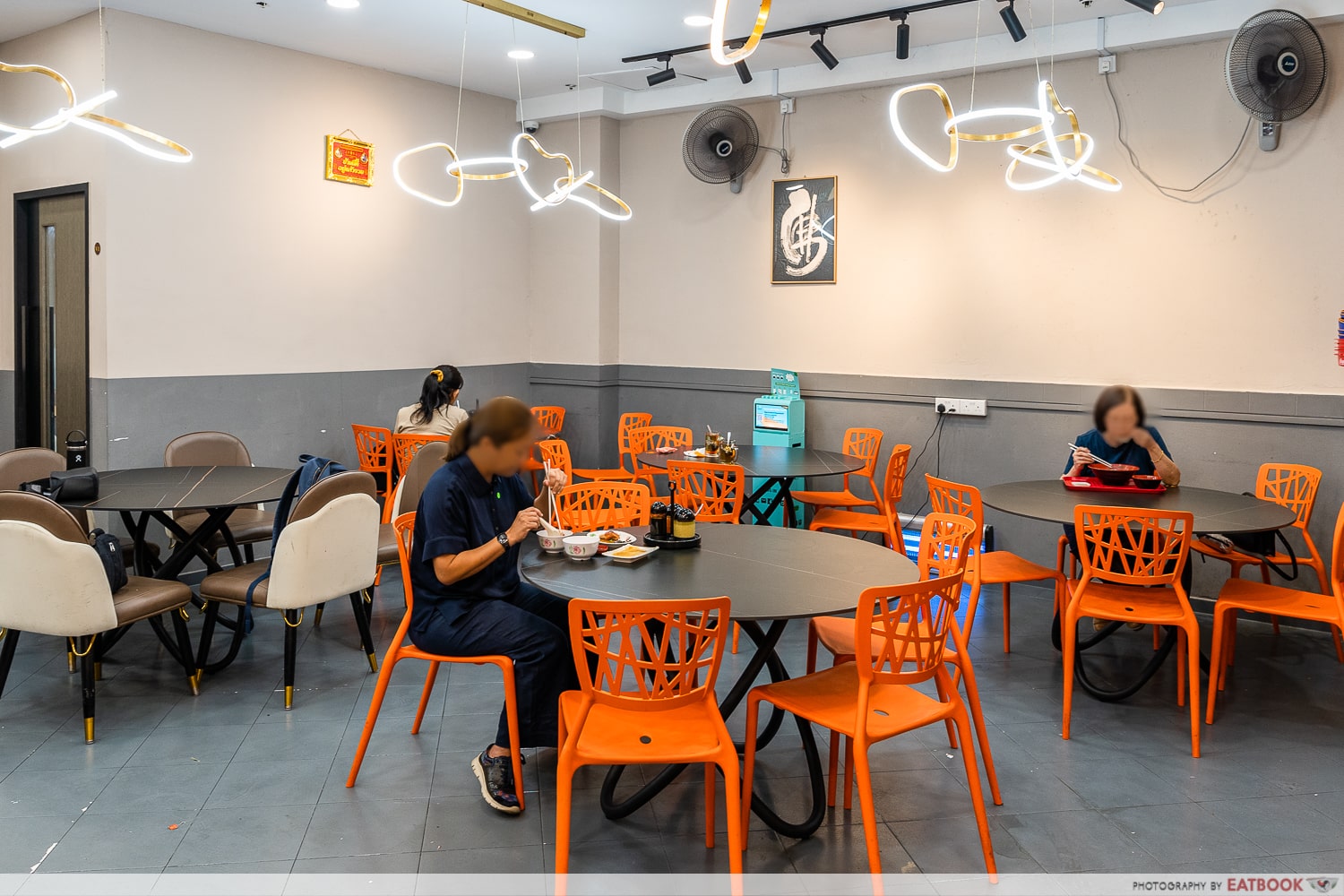 Hot Spot Cafe Restaurant is located in Burlington Square, a five-minute walk from Rochor MRT Station. The store is infamous for its snaking queues during lunch hours, where you'll see a horde of working professionals hastily forming a long line from 11:30am. If you aren't a fan of long waits, your best bet is to arrive right when they open at 11am.
They have indoor and outdoor seating areas, but I'd highly recommend taking the air-conditioned indoor seating area for some respite from the god-forsaken heat these recent days. The indoor seats get snatched up quickly too, so once again, it's advisable to come early if you want an enjoyable dining experience.
The verdict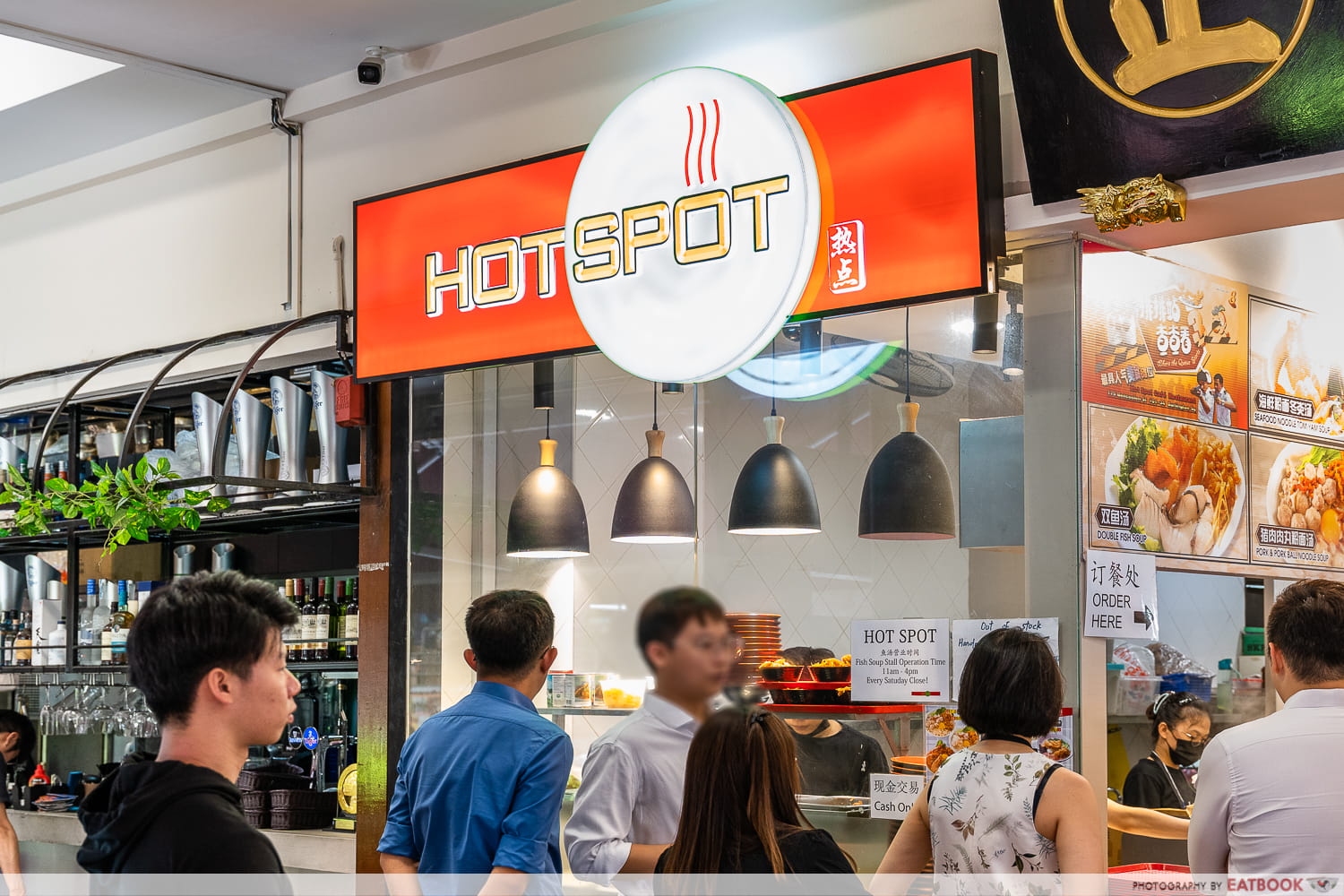 It looks like Cheryl is right—fish is indeed expensive these days. In fact, the dishes at Hot Spot Cafe Restaurant are slightly more pricey than what you'll get at a hawker centre, considering they are located near the CBD. Nonetheless, the quality of their fish soup makes the visit worth it; the consistently long queues at the stores daily are a testament to that. My parents seemed rather excited to give this stall a try when I showed them my lunch pictures, so it looks like I'll be back to visit Hot Spot Cafe Restaurant soon. 
If you want to spend your money wisely on good fish soup only, check out our ranking of the best fish soup in Singapore. Alternatively, for more good bites in the area, consider Daddy's On Madras, a Muslim-owned restaurant with smoked duck pasta and sambal cheese fries.
Address: 175 Bencoolen Street, #01-34, Burlington Square, Singapore 189649
Opening hours: Sun-Fri 11am to 4pm
Tel: 6835 7752
Website
Hot Spot Cafe Restaurant is not a halal-certified eatery.
Photos taken by Tan Zi Hui.
This was an independent visit by Eatbook.sg
Hot Spot Cafe Restaurant Review: Popular Tom Yum Fish Soup In Rochor
Hot Spot Cafe Restaurant Review: Popular Fish Soup Stall In Rochor With Tom Yum, Mee Hoon Kueh And More -

7/10
Summary
Pros
– Fish was fresh
– Delicious soup broth
Cons
– Dishes are relatively more expensive
– Double Fish Soup broth was a tad too salty
Recommended dishes: Double Fish Soup ($7.50) Seafood Noodle Tom Yum Soup ($7.50)
Opening hours: Sun-Fri 11am to 4pm
Address: Address: 175 Bencoolen Street, #01-34, Burlington Square, Singapore 189649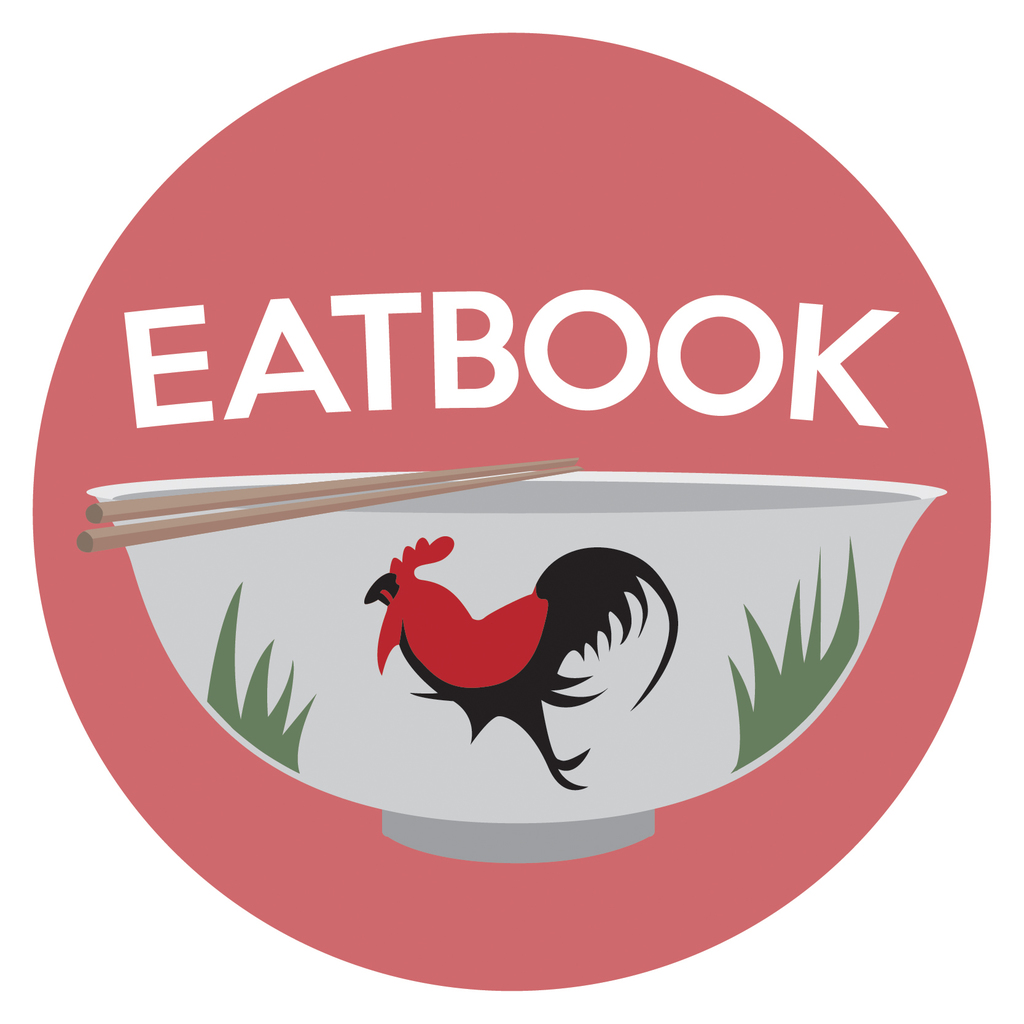 Drop us your email so you won't miss the latest news.