Restoran Lai Kee in JB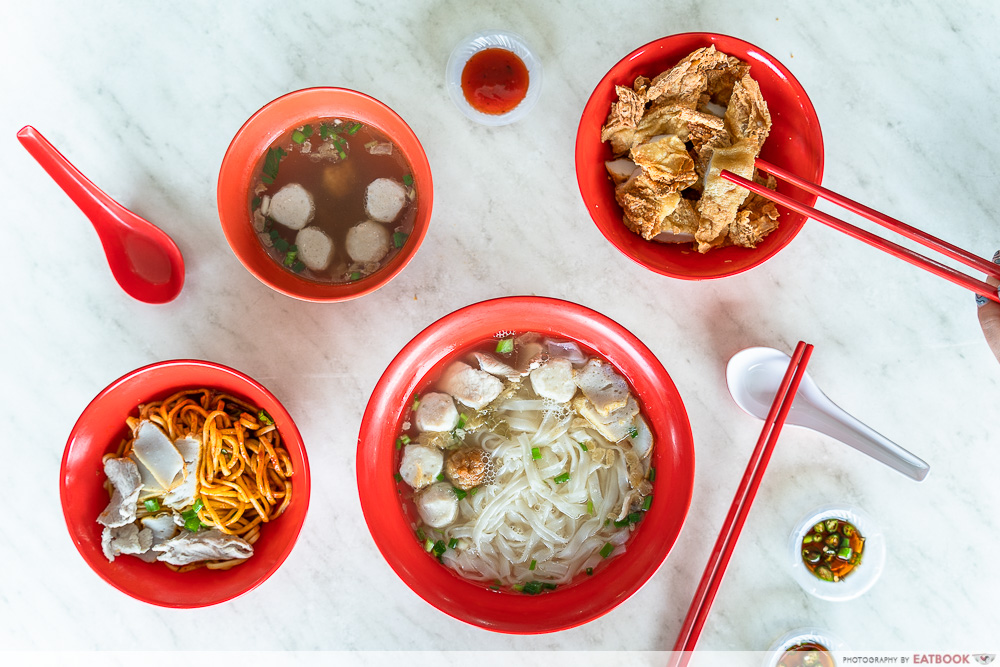 For those of you who feel like fishball noodles is an underappreciated dish, bring your friends with you to Restoran Lai Kee in Johor Bahru, a fishball noodle specialist that's been serving this one dish since 1987.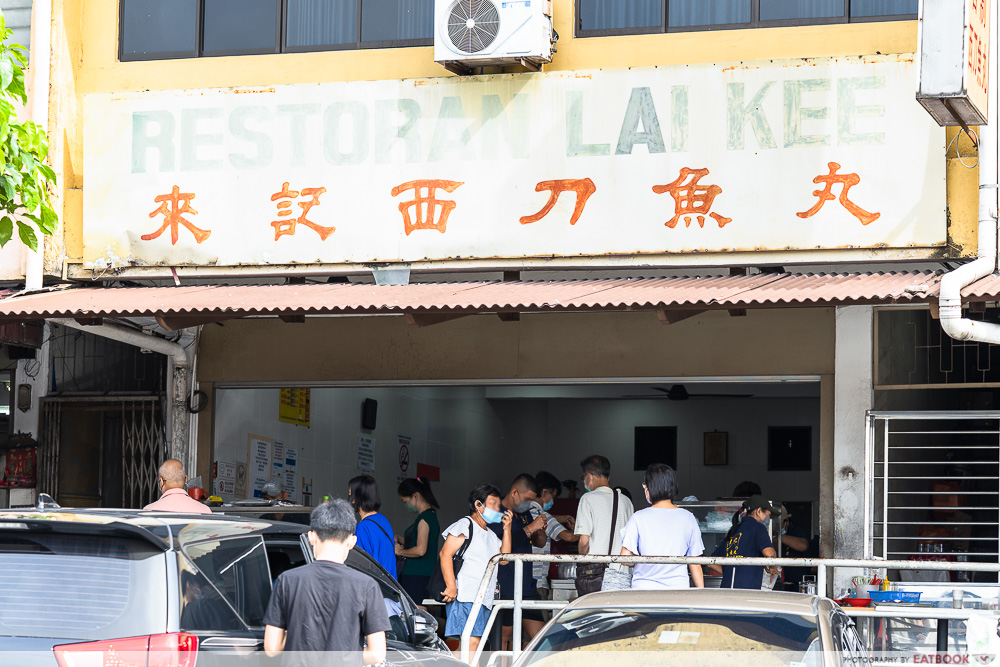 This old dame of fishball noodle eateries has been touted by locals as the best in the state, and is well-loved for their rendition of this simple dish.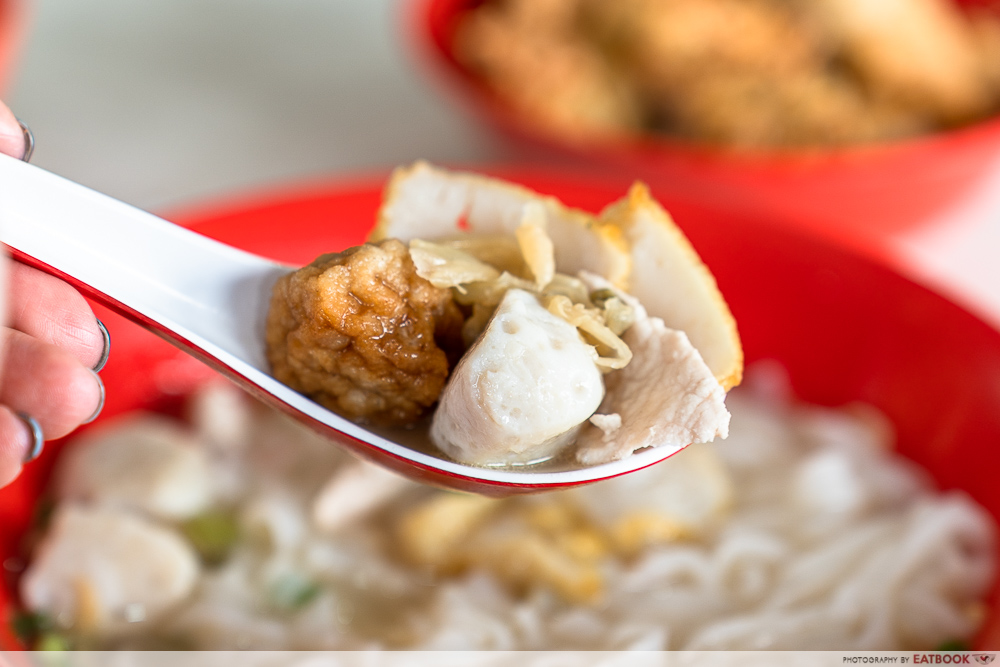 Order a bowl, or maybe two, of the Fishball Noodles (RM7/~S$2.30) so you get to try it in both its soup and dry styles—they're equally tasty. Either way, you'll get a surprising variety and number of ingredients in each bowl, including their handmade fishballs.
Fishball Story Review: Michelin-Approved Fishball Noodles With Chee Cheong Fun By Millennial Hawker
Unlike the commercial, ultra springy fishballs we get from the supermarket, all of which come in uniform globes, these come in all sorts of smallish, odd shapes: proof that each fishball is made by hand.
Comprising only ikan parang flesh and a touch of salt, you'll find the flavours of these refreshingly clean. Contrastingly, the deep-fried version is more intensely savoury.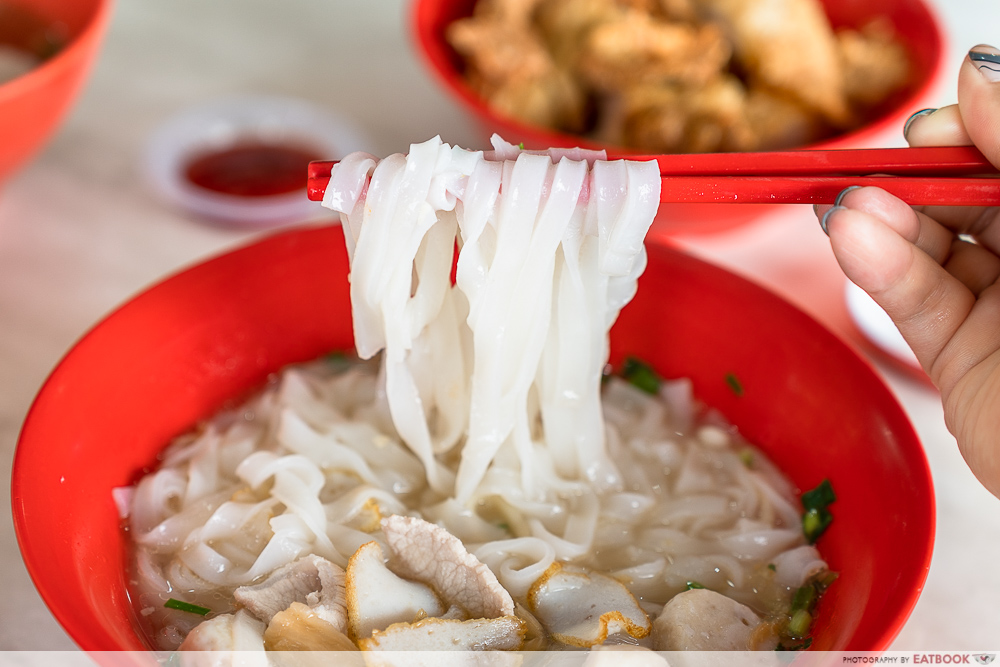 Even if you're not usually a fan of kway teow and soupy fishball noodles, this might change your mind. The soup here, boiled with the ikan parang bones and Tianjin preserved vegetables, AKA dong cai, is clear yet savoury.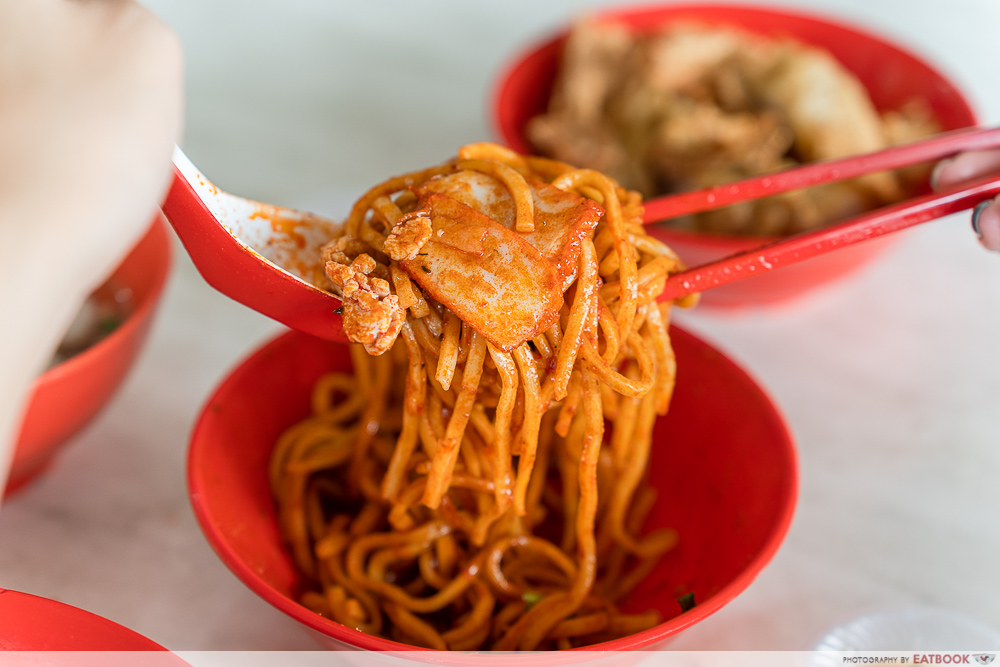 Fair warning: they are quite heavy-handed with the chilli should you get it dry, so ask for less chilli if you're not great with spice!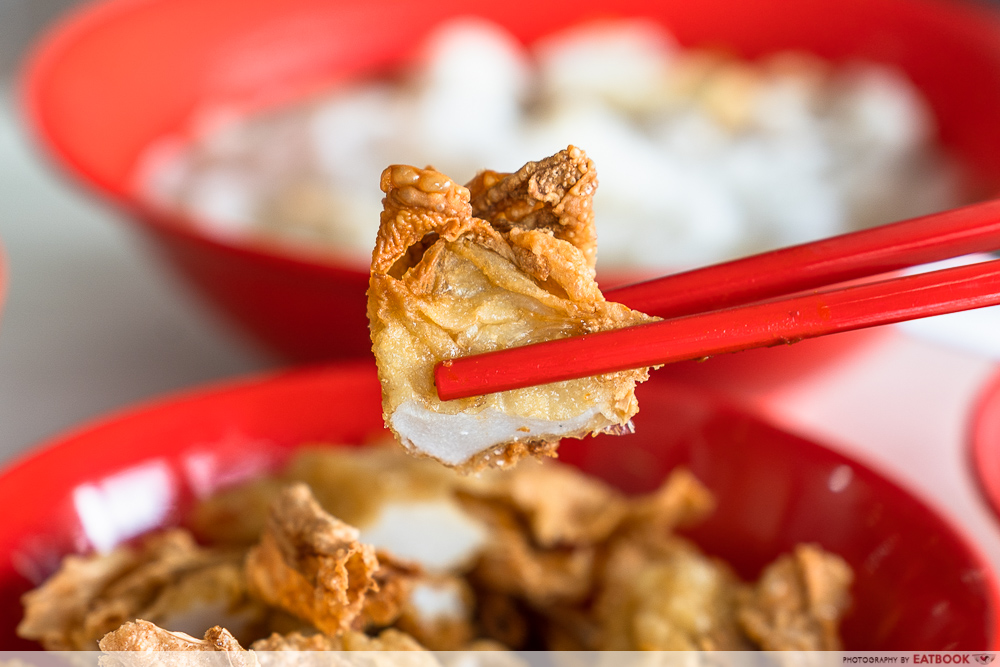 You'll also find that almost every table has a bowl of Fried Beancurd Skin (RM5/~S$1.60), a super addictive snack that you can pick at while you wait for your bowls of noodles.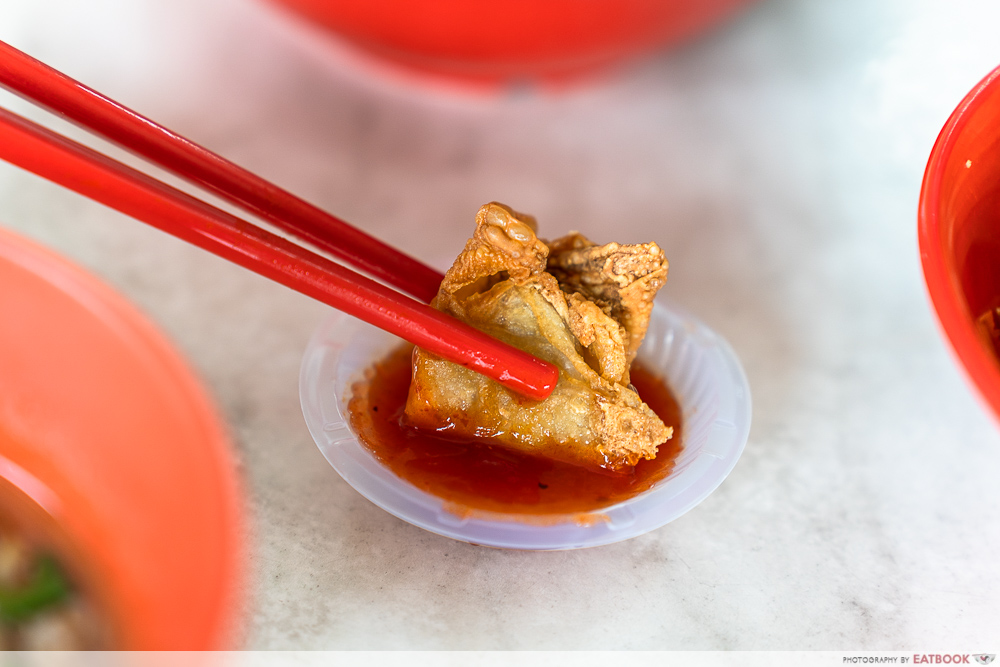 These come with a chilli dip which you can enjoy with the beancurd skins or your fishballs.
Locally, you can find Malaysian-style fishball noodles at HupKee in Ang Mo Kio, which regularly sees long queues! There's also Fishball Story, a Michelin-recognised fishball noodle stall run by a millennial.
Address: Taman Ungku Tun Aminah, Jalan Pahlawan 2, 81300 Skudai, Johor, Malaysia
Opening hours: Thurs-Tue 7am to 4:30pm
Tel: +60 19-715 9866
Restoran Lai Kee is not a halal-certified eatery
Malaysian HupKee Fishball Noodle Review: Malaysian-Style Mee Pok With Handmade Yellowtail Fish Paste In Ang Mo Kio
Photos taken by Brad Harrison Lee
This was an independent visit by Eatbook.SG