Nanatang now has a new range of FatFat-carons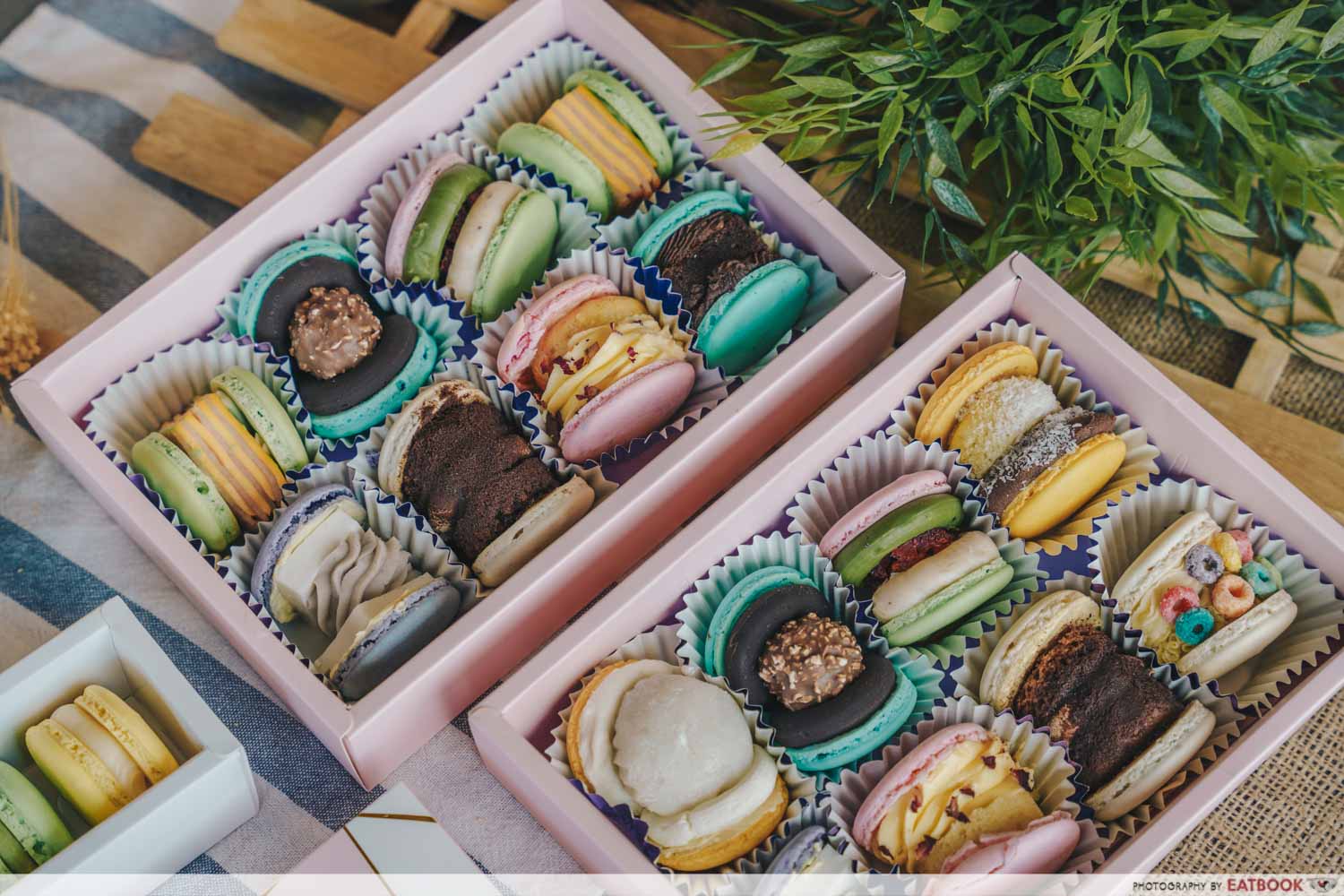 From ram-don to Dalgona, Korean food trends frequently fill our Instagram feeds. If you're an avid follower of these fads, it is likely that you have come across these giant, thick macarons, also known as fatcarons. Nanatang has now brought us FatFat-carons, an even thicker version of fatcarons.
Dalgona Bandung Recipe: IG-Worthy Rose Drink Inspired By The Viral Korean Latte
For context, these Instagram-worthy treats are basically macarons, zhnged-up quite literally to give a fat macaron, hence its name. This Korean take on the macaron features an unconventionally thicker filling, unlike its original French counterpart.
Nanatang takes fatcarons to another level with extra elements to give an even thicker filling, bringing us their FatFat-caron that is double the size of a fatcaron. You can expect generous fillings such as mochi, brownies, and fruits. Some might appreciate the added bursts of flavour, but I found the fillings to have overpowered the delicate texture of the macaron shells.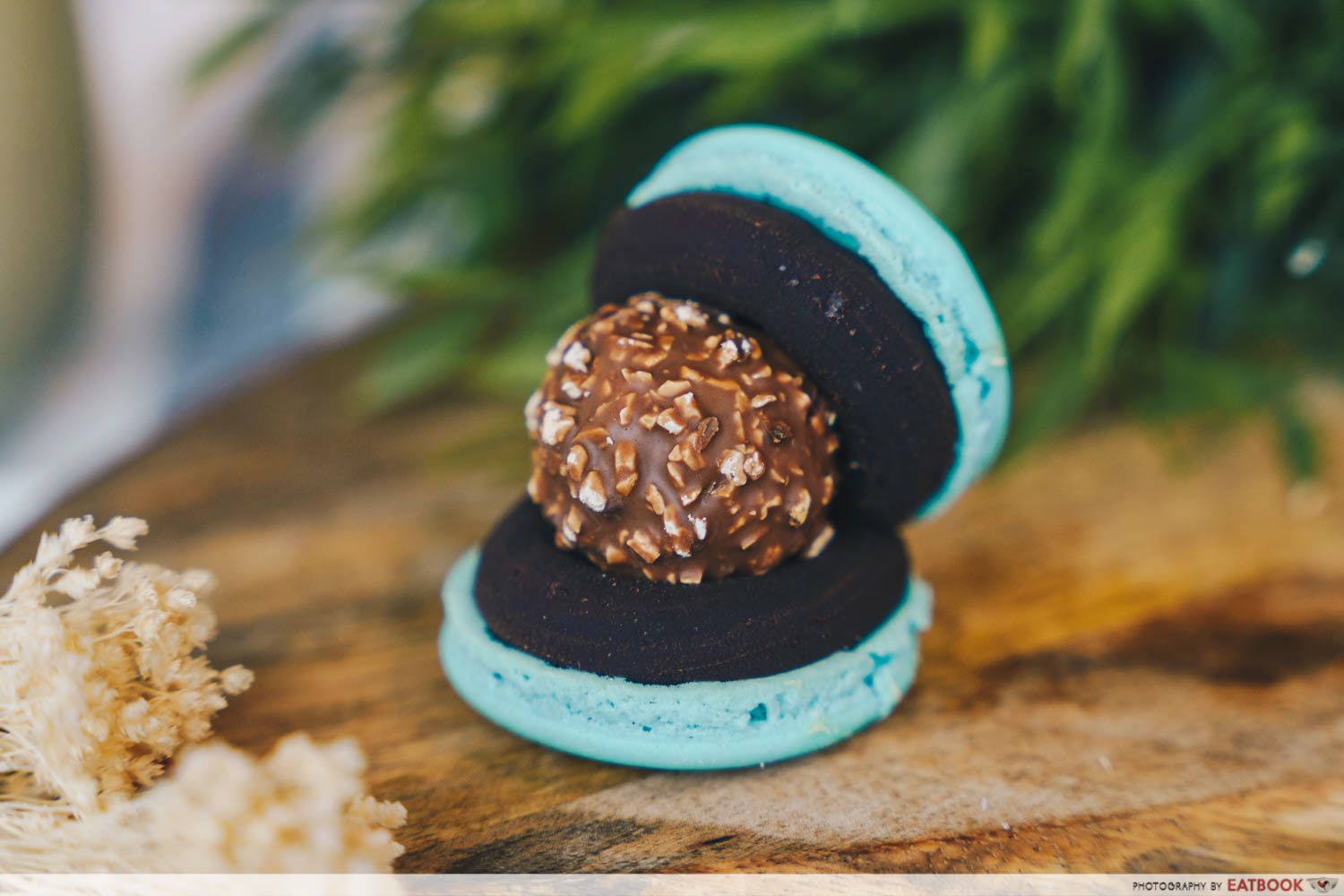 Nanatang's colourful treats come in a variety of interesting flavours such as Tiramisu, Matcha Strawberry Duo, and Classic Choco Rocher. The last one even comes with an actual Ferrero Rocher chocolate sandwiched in between. For those seeking a local twist, there are flavours such as Milo Dinosaur, Orh Nee, and Durian Mochi available too.
The Rainbow Vanilla Cheese, which boasts rows of rainbow froot loops, definitely caught my eye. While half of the table found these treats highly IG-worthy and adorable, the other half found them cloyingly sweet.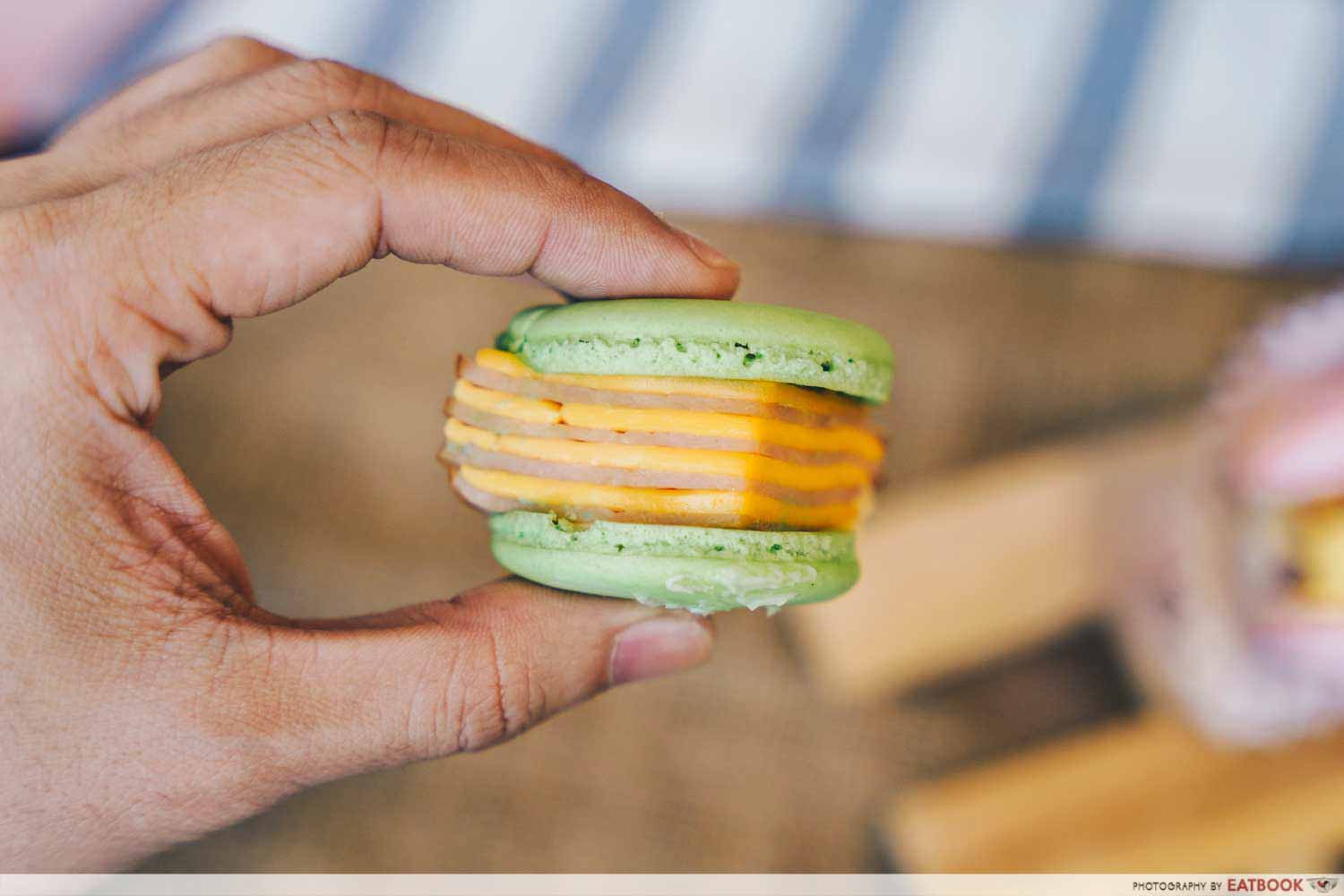 While these fusion of French, Korean, and local flavours may sound exciting enough, Nanatang has a challenge for adventurous eaters with a new savoury flavour—Ham and Cheese. Filled with layer after layer of cream cheese, cheese slices, and ham, this FatFat-caron offers a bold mix of sweet and savoury flavours.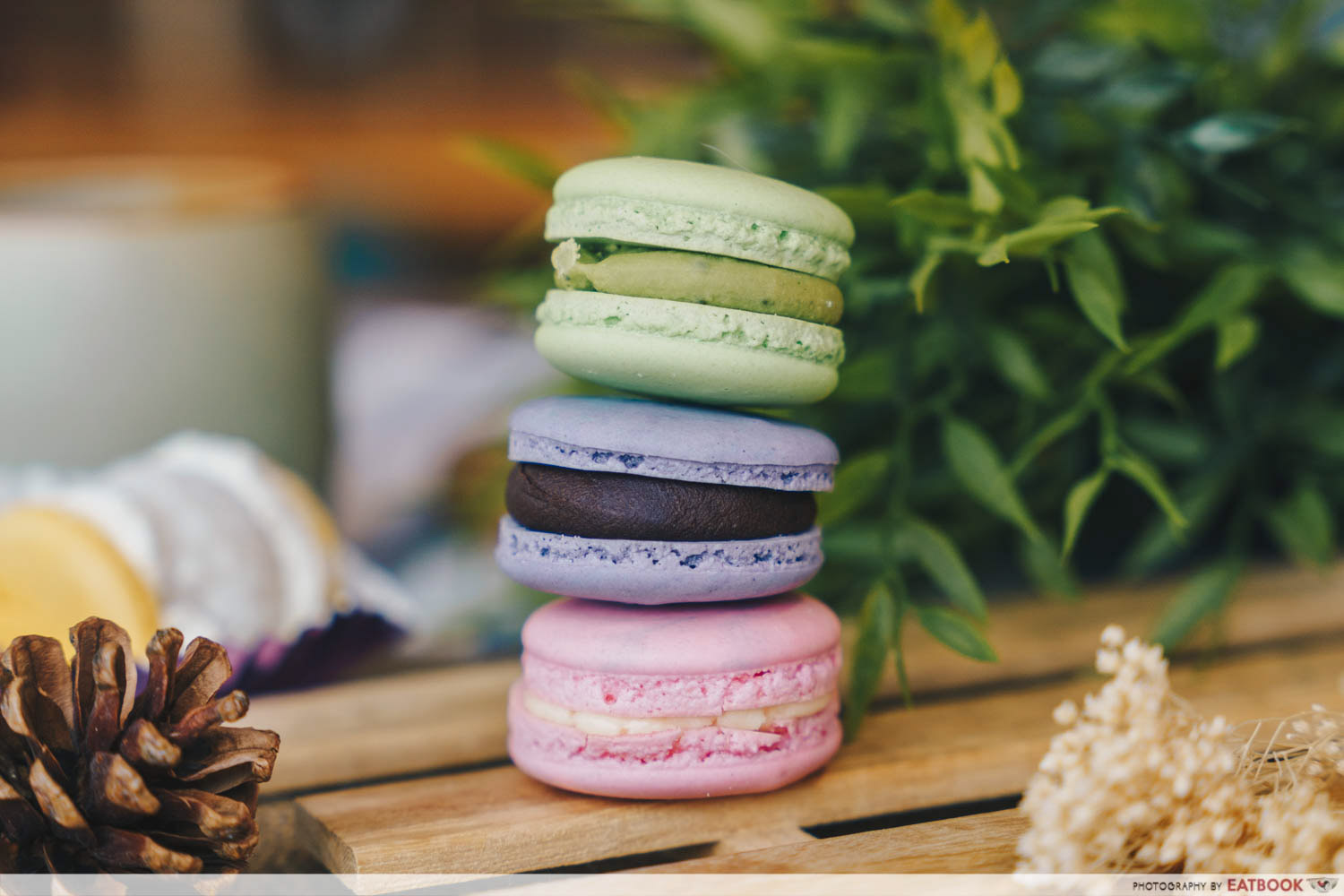 These trendy treats come in boxes of four for $30, six for $42, or eight for $52. Order them online with their order form  or via WhatsApp. Nanatang also sells smaller fatcarons with a different range of flavours. Do note that there is a delivery charge of $8 for delivery orders. For those choosing the self-pickup option, Nanatang is offering 10% off each order. Do consider picking them up yourself to save some money.
If you enjoy trying interesting combinations of food, do check out our coriander butter cake!
Photos taken by Hay Thi.
This was a media tasting at Nanatang.
Coriander Butter Cake Recipe: Quick And Easy Recipe For #TeamCoriander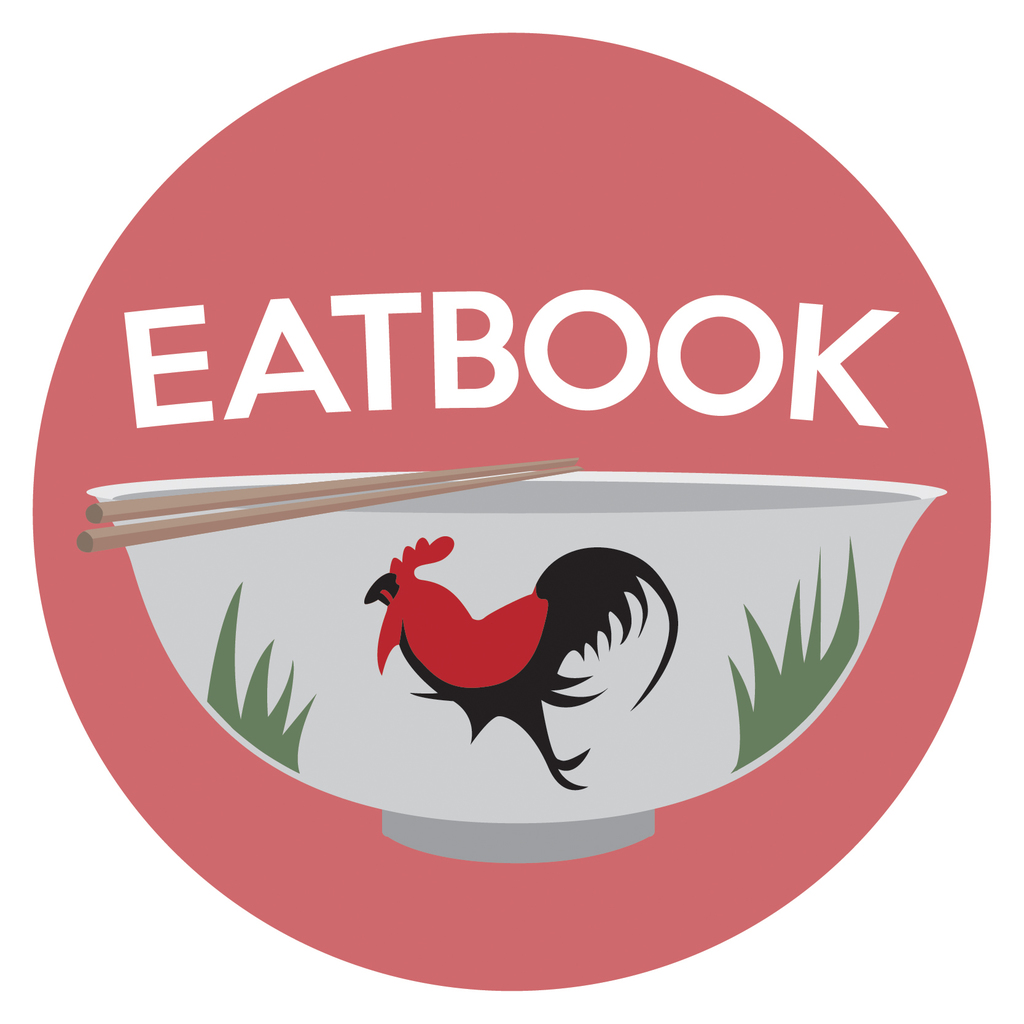 Drop us your email so you won't miss the latest news.