---
New restaurants to visit in April 2019
---
And just like that, we've reached the end of the first quarter of 2019. This month marks a joyous time for foodies everywhere, as it sees the opening of Jewel Changi Airport and the inaugural Shilin Night Market Singapore.
With loads of good food ripe for the picking, it's easy to forget that new restaurants have also opened up. This includes Keisuke's new concept, which features charcoal-grilled fish! Here are some places to check out if you're looking to avoid the lines at Jewel and Shilin.
---
1. D9 Cakery 
---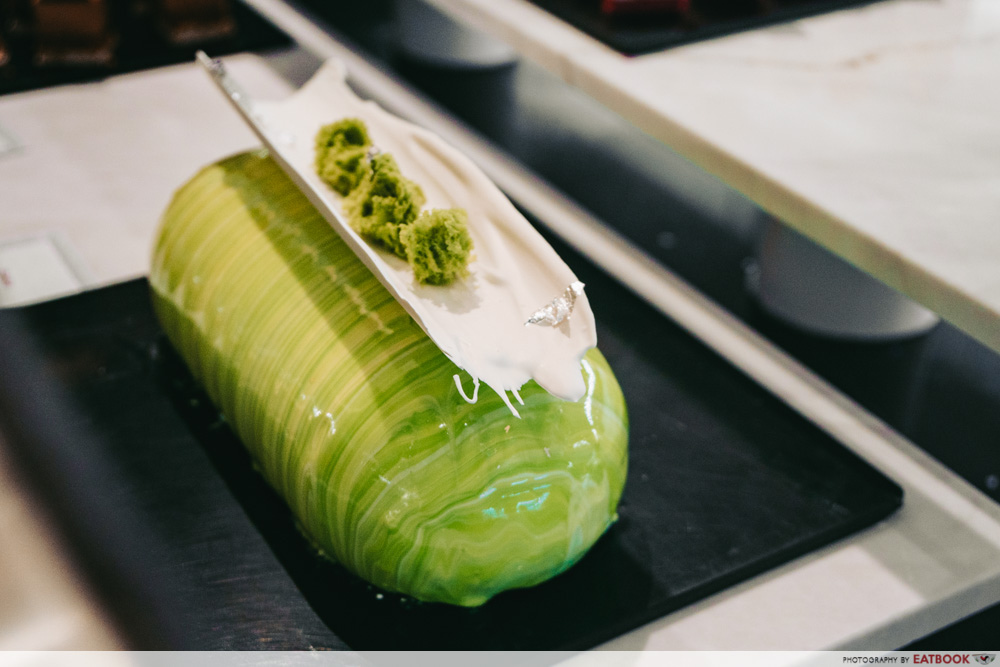 We raved about D9 Cakery's cakes last year and now, they've upped the ante with their Saturday High Tea Buffet ($48++), which features these cakes and over 30 choices of international and local delights.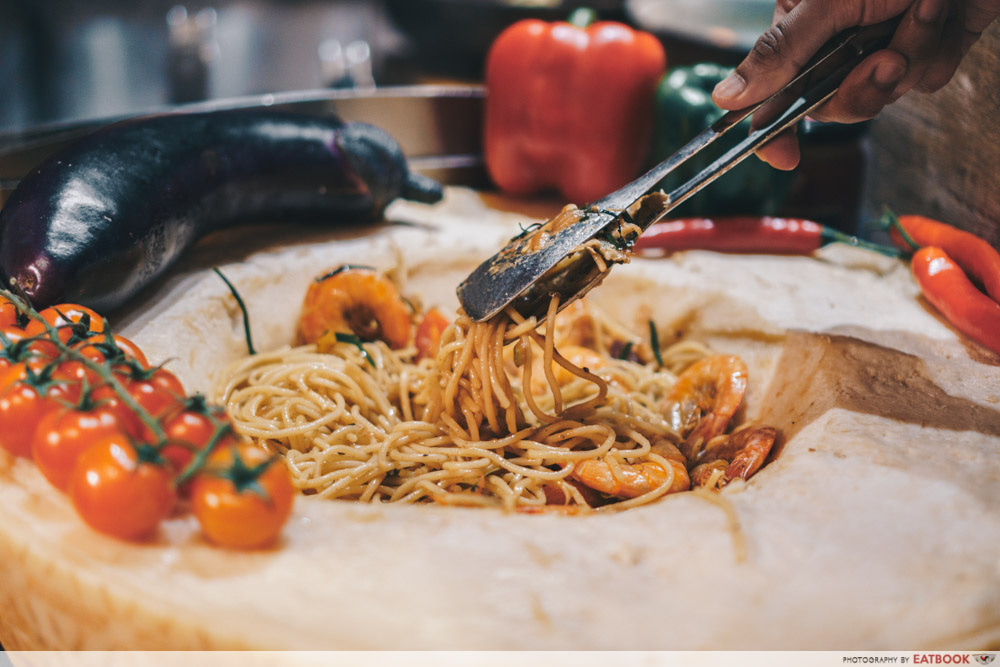 Savoury bites include the likes of soft-shell crab sliders, satay and oyster omelette. However, the one item you should spring for is the parmesan cheese wheel pasta. Freshly cooked king prawn tom yam pasta is placed in a hollowed out parmesan cheese wheel, to give you both spicy and sour flavour profiles.
D9 Cakery Review: Value-For-Money Saturday High Tea Buffet With 6-Metres Worth Of Desserts
Address: 581 Orchard Road, Lobby, Hilton Singapore, Singapore 238883
Buffet hours: Sat 12pm to 3pm
Tel: 6730 3392
Website
---
2. Rumah Rasa 
---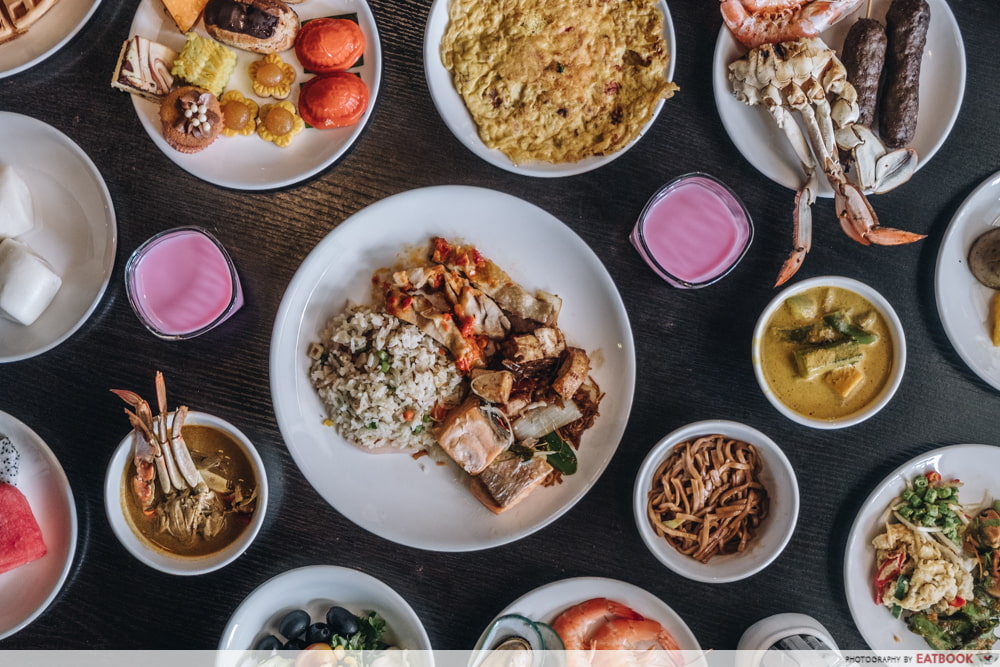 If you're into Indonesian food, Rumah Rasa's Sunday Brunch ($48++) will be right up your alley. The free-flow spread consists of mainstays such as kerabu, tahu, crabs, and cakes. To sweeten the deal, they even have Ben & Jerry's ice-cream at the dessert table!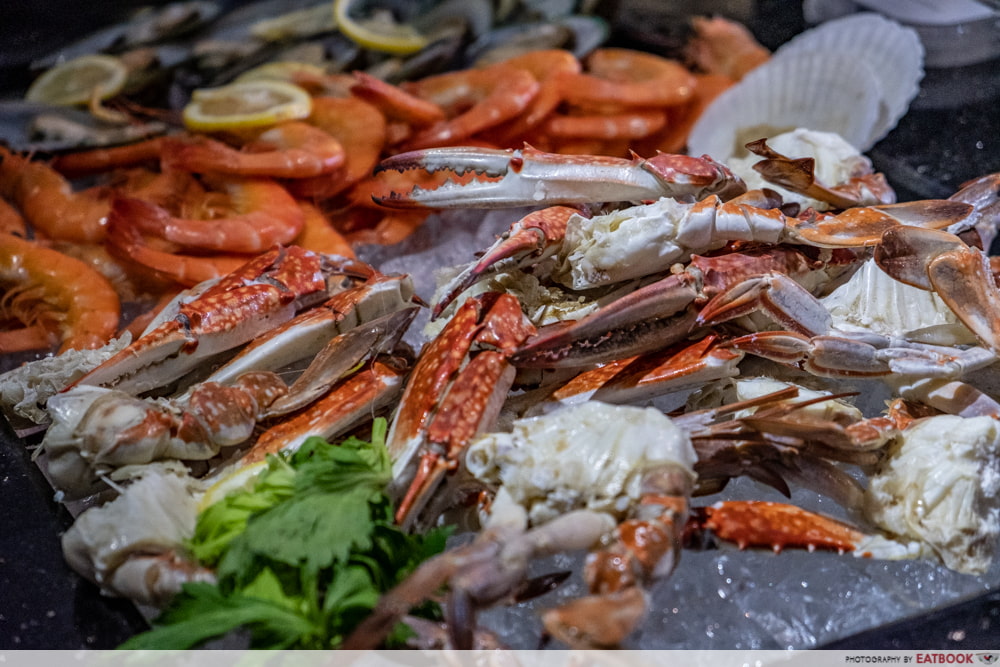 Be sure to pile on their chilled crab legs that are filled with sweet, juicy meat. Once you're done, check out their live BBQ station for grilled sausages, chicken, and squid.
Rumah Rasa Review: Indonesian Brunch Buffet With Plenty Of Crab Dishes And Live BBQ
Address: 50 Telok Blangah Road, Singapore 098828
Opening hours: Sun 12pm to 3pm
Tel: 6818 6666
Website
---
3. Charcoal-Grill & Salad Bar Keisuke 
---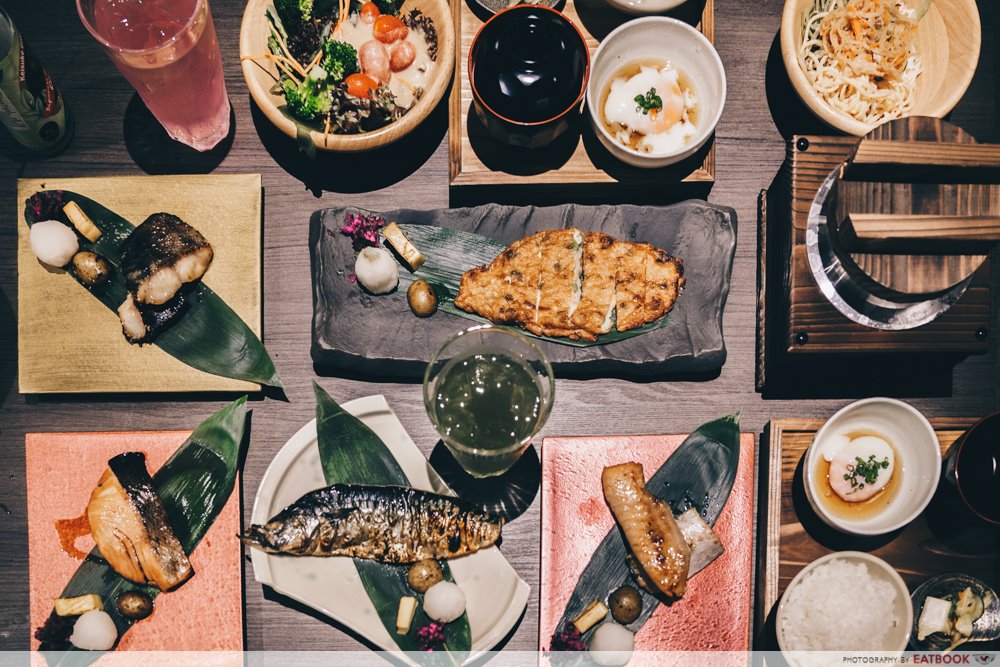 The latest outlet in the ever-expanding group of Keisuke restaurants, Charcoal-Grill & Salad Bar Keisuke brings in charcoal-grilled fish and a free-free flow salad bar to Paya Lebar. Similar to most of the other Keisuke restaurants, expect great value and authentic Japanese flavours here.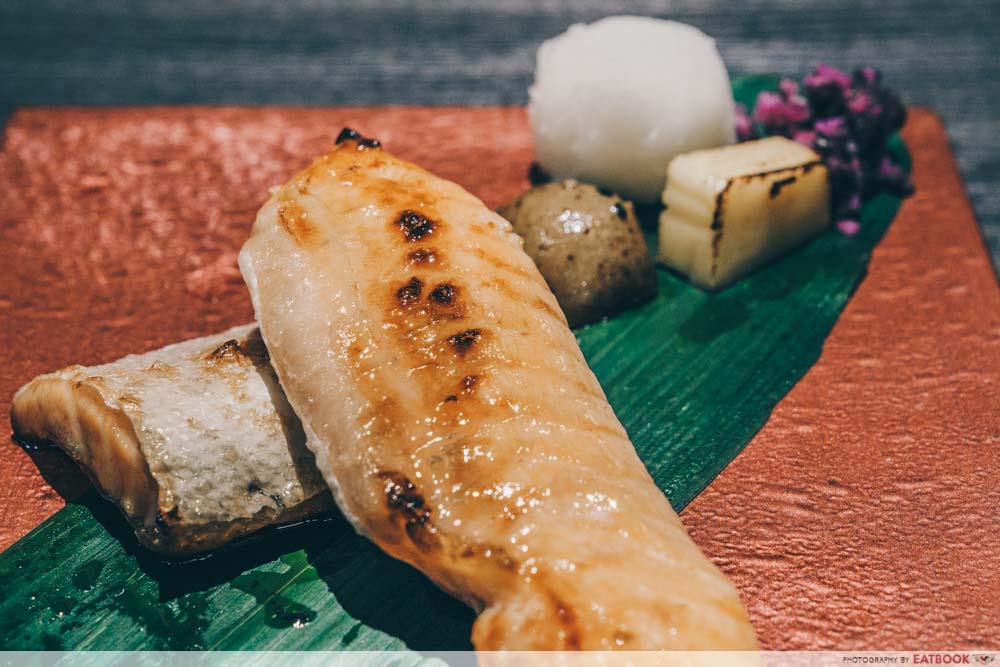 A generous variety of fish is available, with yellowtail, black cod, mackerel, and salmon to choose from. Charcoal Grilled Salmon Belly Set ($16.90++) was one of our favourites, with the fatty and flavourful meat melting into our mouths like butter.
The salad bar also features more than 30 different items, including the signature coffee jelly and sweetened cream found at Hamburg Keisuke.
Charcoal-Grill & Salad Bar Keisuke Review: Grilled Fish And Free Flow Salad At Paya Lebar
Address: 60 Paya Lebar Road, #B1-16, Paya Lebar Square, Singapore 409051
Opening hours: Daily 11:30am to 2:30pm, 5:30pm to 10pm
Website
---
4. Tenderbest Makcik Tuckshop 
---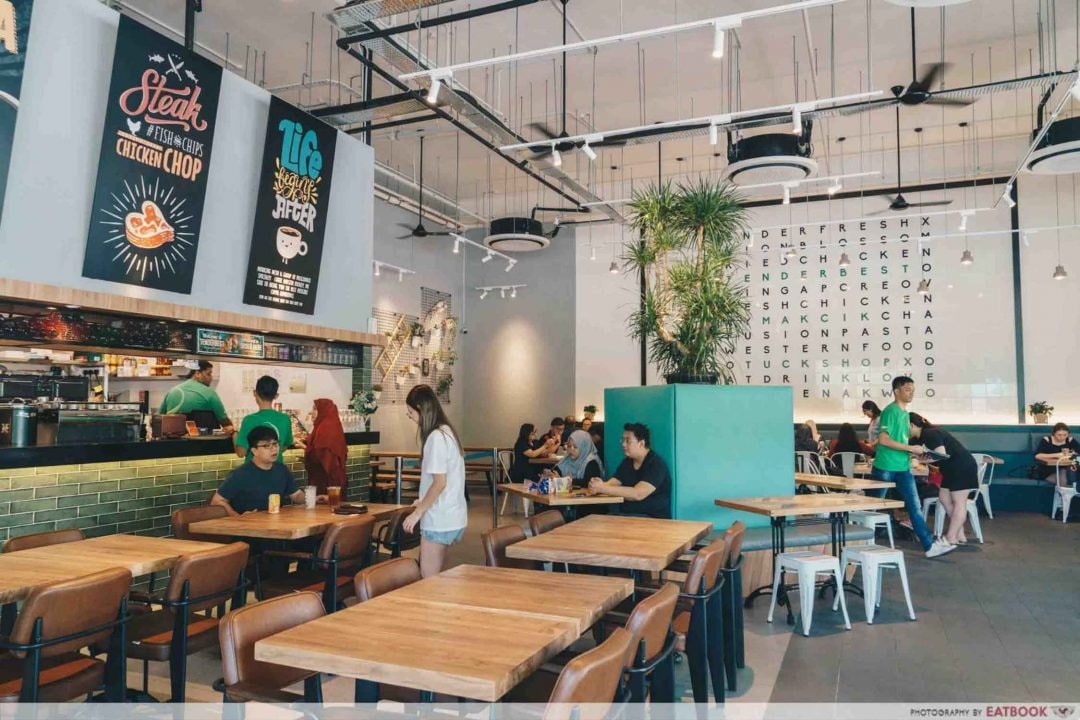 A household name among Singapore's fried chicken chains, Tenderfresh has opened its first cafe, Tenderbest Makcik Tuckshop. Resting within a quiet neighbourhood in Woodlands, the place boasts a jazzy ambience and evokes nostalgia with its old-school decor.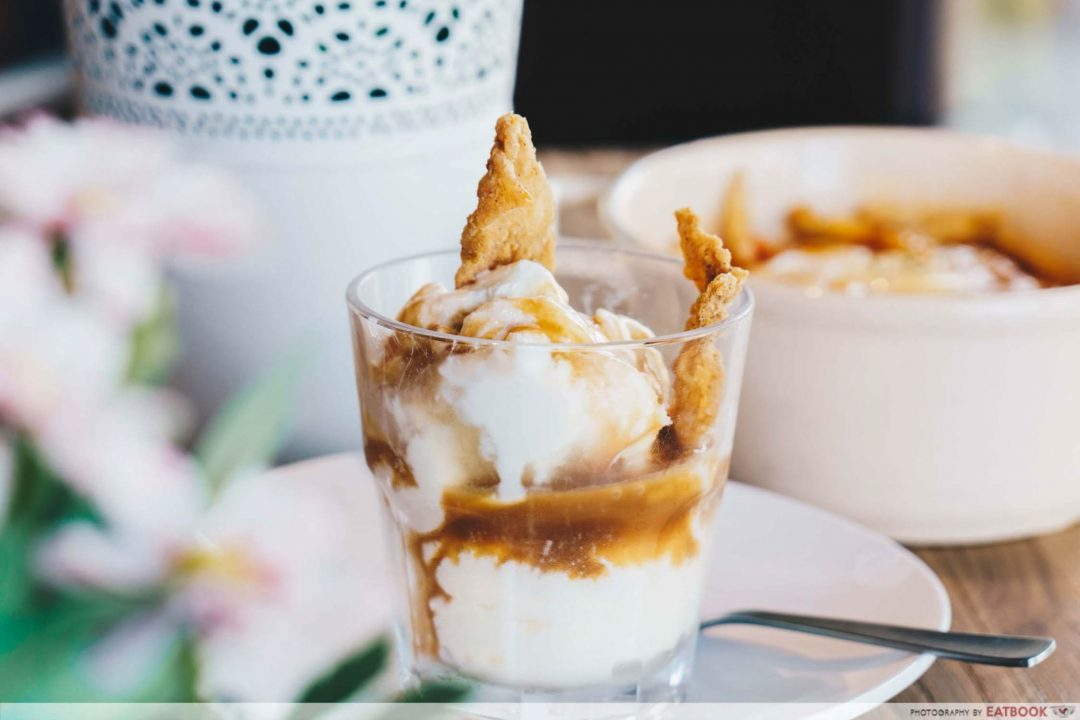 Living up to Tenderfresh's reputation as a fried chicken specialist, this cafe even combined fried chicken with ice-cream to create the Fried Chicken Caramel ($5.90)! Chunks of savoury fried skin are firmly planted in vanilla ice-cream, before being drizzled with a unique salted caramel dressing.
Tenderbest Makcik Tuckshop Review: Tenderfresh's First Ever Cafe Serving Fried Chicken Everything
Address: 39 Woodlands Close, #01-68, Mega@woodlands, Singapore 737854
Opening hours: Daily 11am to 10pm
Tel: 8738 6494
Website
---
5. The Dragon Chamber 
---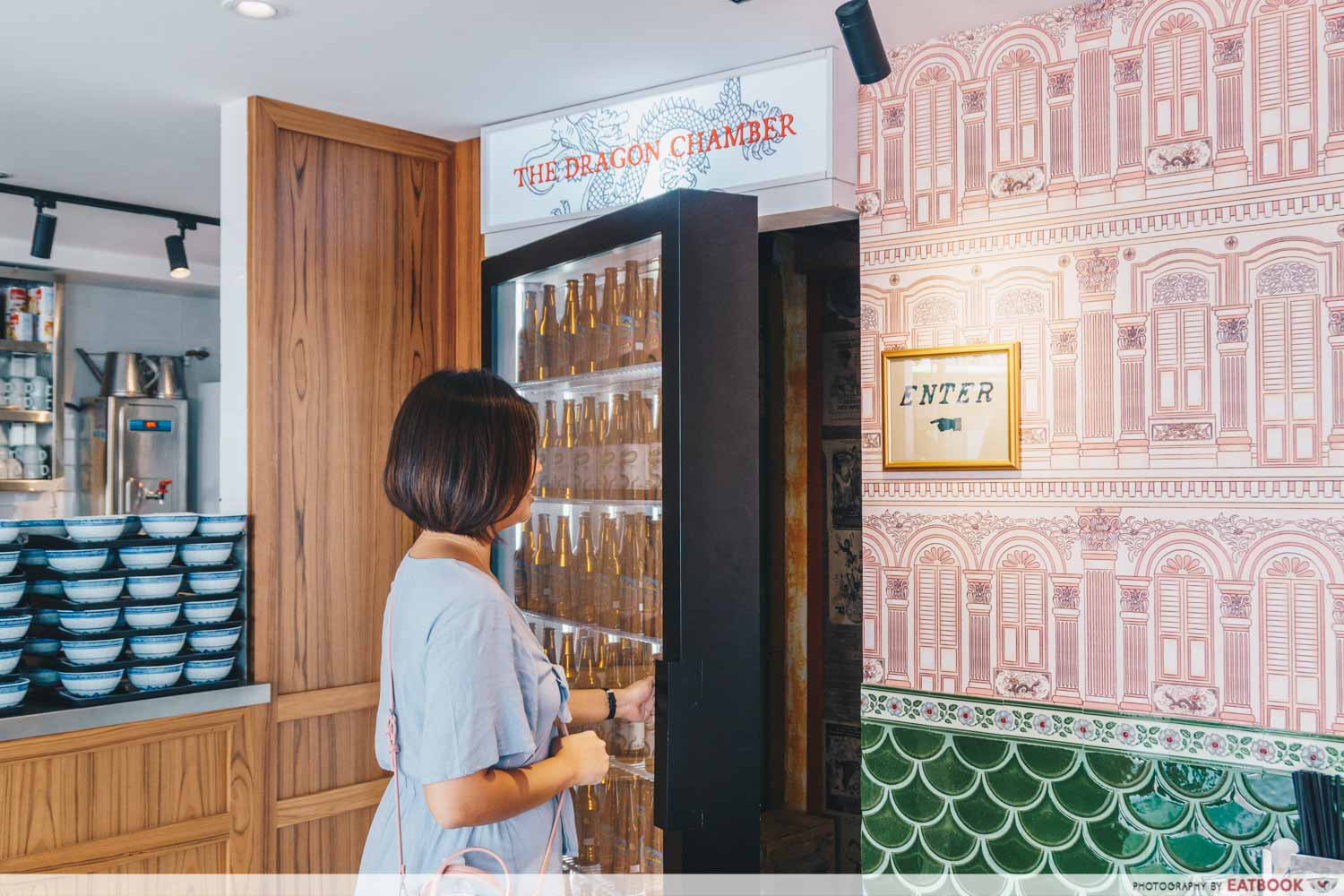 The Dragon Chamber is a new spot in town for (secret) gatherings. The entrance of this new speakeasy restaurant is elusive, masked as a fridge door at an unassuming wanton mee stall.
Walking through the fridge door, you will be transported to a spacious 93-seater Chinese mafia hideout. The place has a bar, a private dining area, and an even more private VVIP room – in line with the secretive vibes of the restaurant.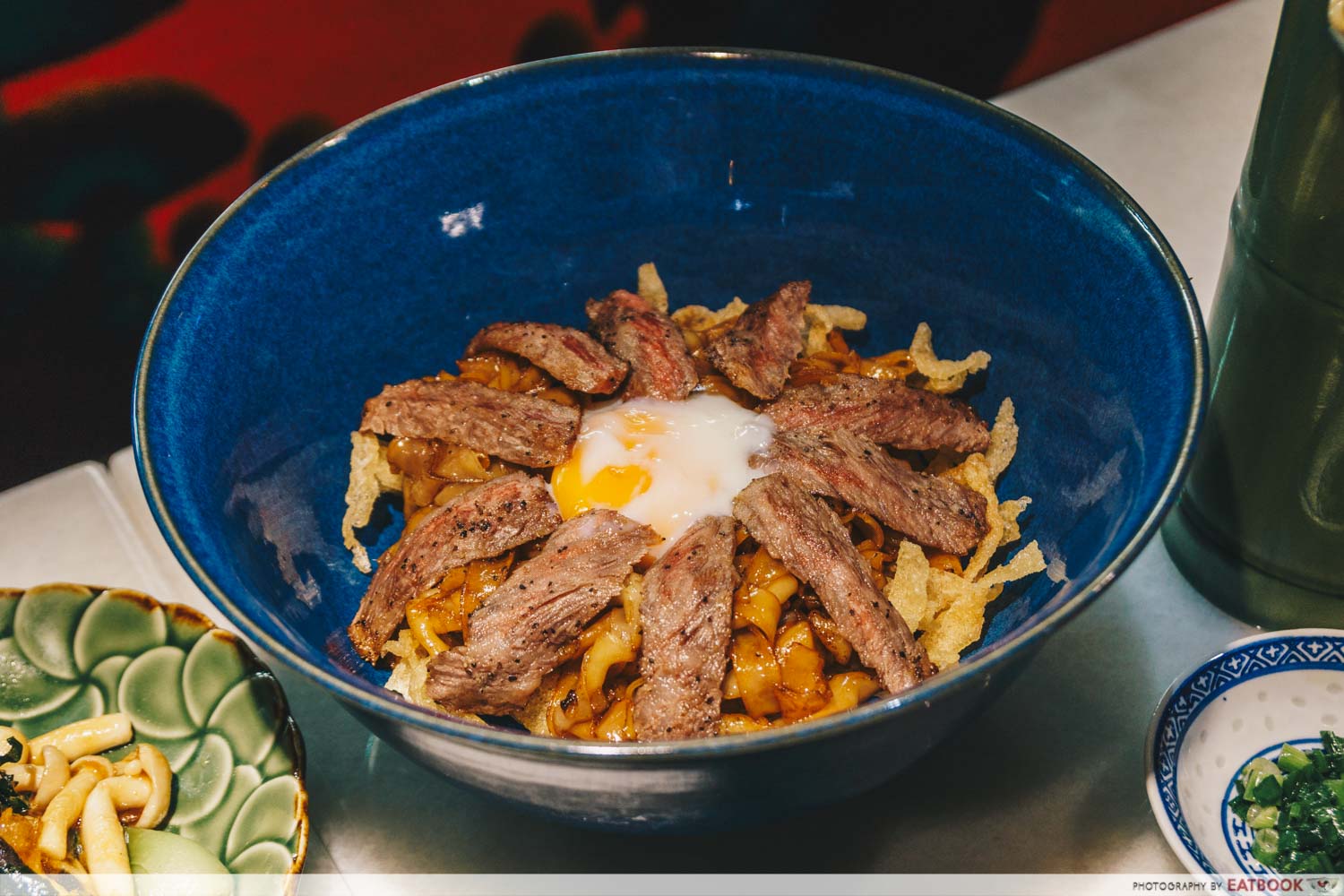 Conceptualised by the same people Lokkee at Plaza Singapura, you will find similar dishes such as Wagyu Truffle Beef Hor Fun ($68++) and Firecracker Chicken and Maple Fritters ($16++/$28++). Another notable mention is their crocodile D*** Soup ($30++), a dish which matches the crude and #gangsta feels of the restaurant to a tee.
The Dragon Chamber: Secret Restaurant Hidden Behind A Kopitiam Fridge At Boat Quay
Address: 2 Circular Road, Singapore 049358
Opening hours: Daily 12pm to 2:30pm, 5pm to 12am
Tel: 6805 8181
Website
---
6. Xin Hua Delights 
---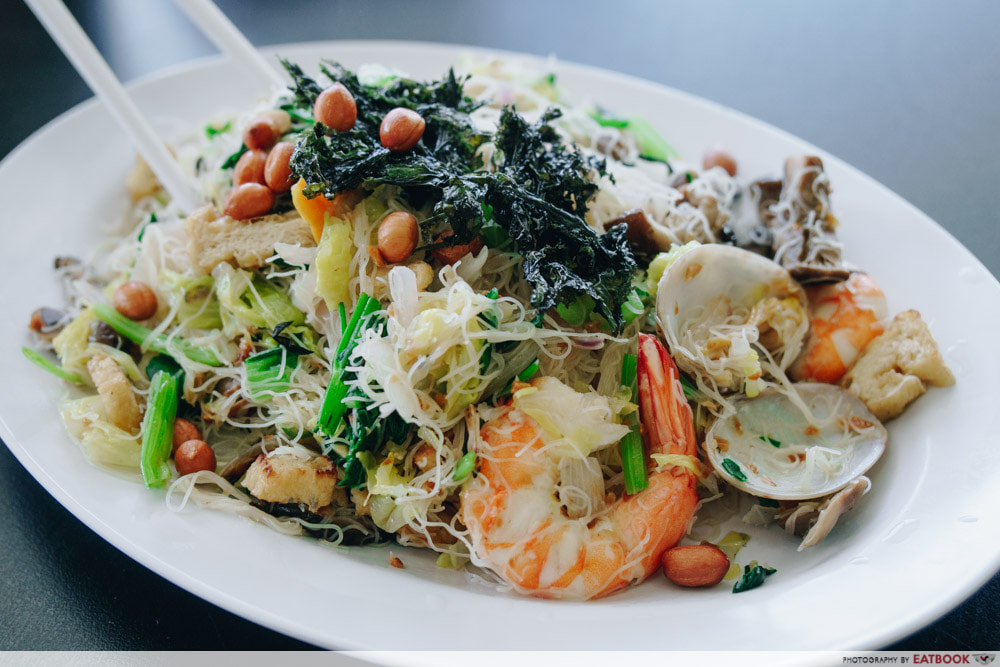 Helmed by a chef native to Putian, China, Xin Hua Delights impresses with their array of Heng Hwa dishes. Special mention goes out to their Xinghua Bee Hoon ($5/$8/$12), which will pamper your tongue with its pillowy texture.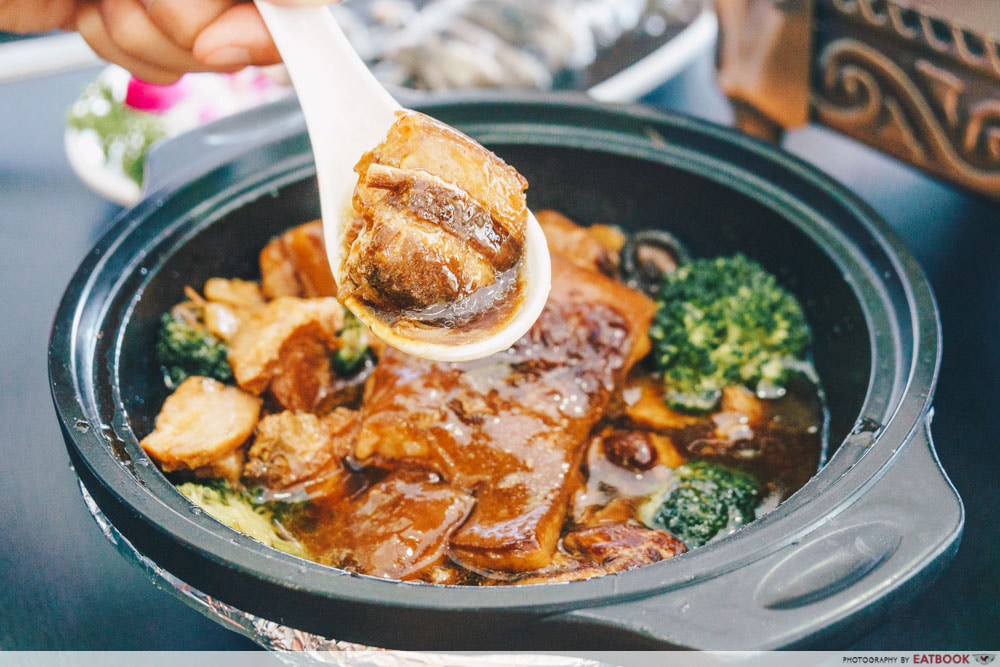 Slowly braised for five hours with chestnuts and tangerine peels, their Xinghua Braised Pork ($18) is another belly-pleasing treat. With the fats dissolving into the meat, every bite of the pork unfurls in a medley of sweet, savoury and oily flavours.
Xin Hua Delights Review: Legit Putian Dishes At This Hidden Zi Char Spot
Address: 7 Jalan Legundi, Singapore 759272
Opening hours: Daily 11am to 10pm
Tel: 6669 4036
---
7. Xiao Mu Deng Traditional Hot Pot 
---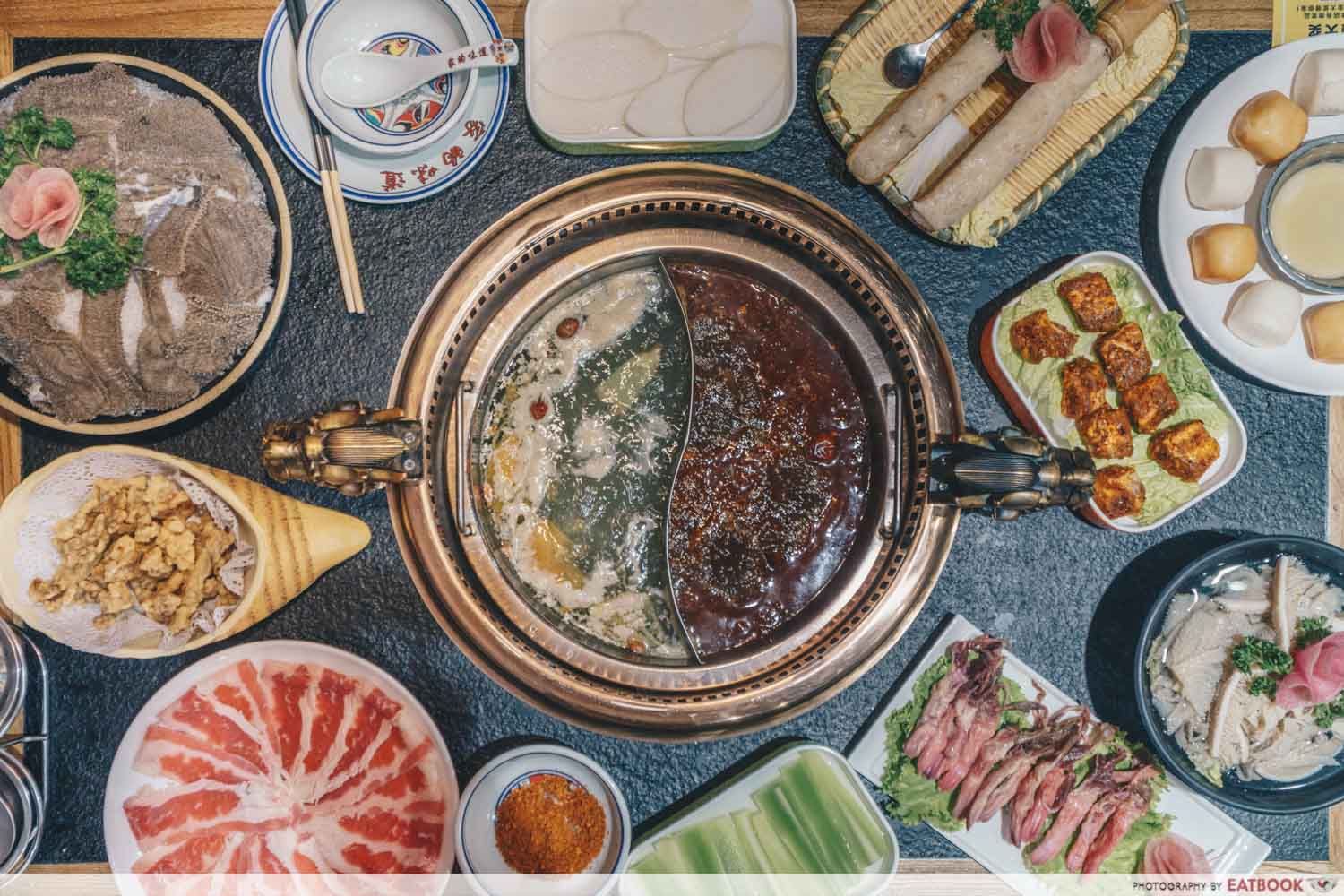 Xiao Mu Deng is a famous Chong Qing hotpot restaurant that has just recently been introduced to Singapore. Their Pork Bone and Spicy Soup duo ($15++) comes with a fragrant ma la soup that numbs your lips, and a soothing herbal pork bone broth that nourishes your soul.
A selection of premium meats such as Australia Prime Beef ($18++) is available. Well-marbled slices of beef confer a rich fattiness that coats your mouth in a natural beefiness. Also available are Pork Ribs ($6++) that impart a meaty aroma to the soup, yet cooks to become fall-off-the-bone tender.
Xiao Mu Deng Traditional Hotpot Review: Chongqing Ma La Hot Pot With Unique Ingredients At Chinatown
Address: 279 New Bridge Road, Singapore 088752
Opening hours: Daily 11am to 12 am
Tel: 6227 7017
Website
---
8. Yu Long Quan 
---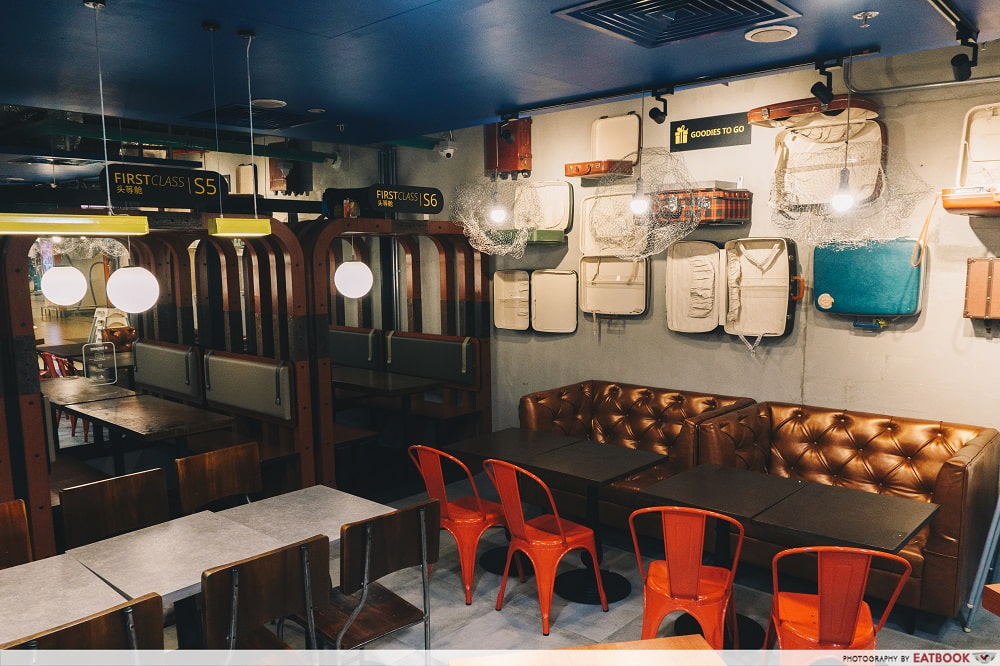 Located in Changi airport's food court Terminal M, Yu Long Quan is a newly opened stall serving halal Chinese cuisine.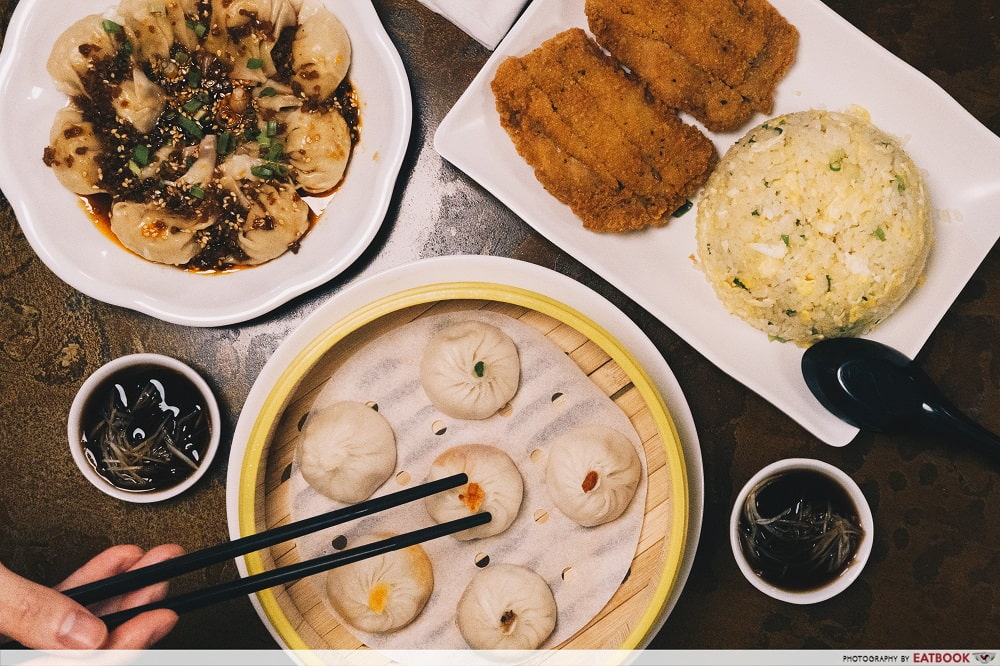 There is a 6 in 1 Chicken Dumpling ($13 for six) – with flavours such as salted egg yolk, laksa, chilli crab, black pepper crab, bak kut teh and original. The salted egg yolk xiao long bao is a must-have. When bitten into, you get a rich salted egg yolk soup spewing out deliciously.
Yu Long Quan Review: Halal Salted Egg And Chilli Crab Xiao Long Bao At Changi Airport
Address: Changi Airport Terminal 3 #B2-32, 65 Airport Boulevard, Singapore 819663
Opening hours: Sun-Thu 11am to 10pm, Fri-Sat 11am to 10:30pm
Tel: 6382 3550
---
9. 51 Soho 
---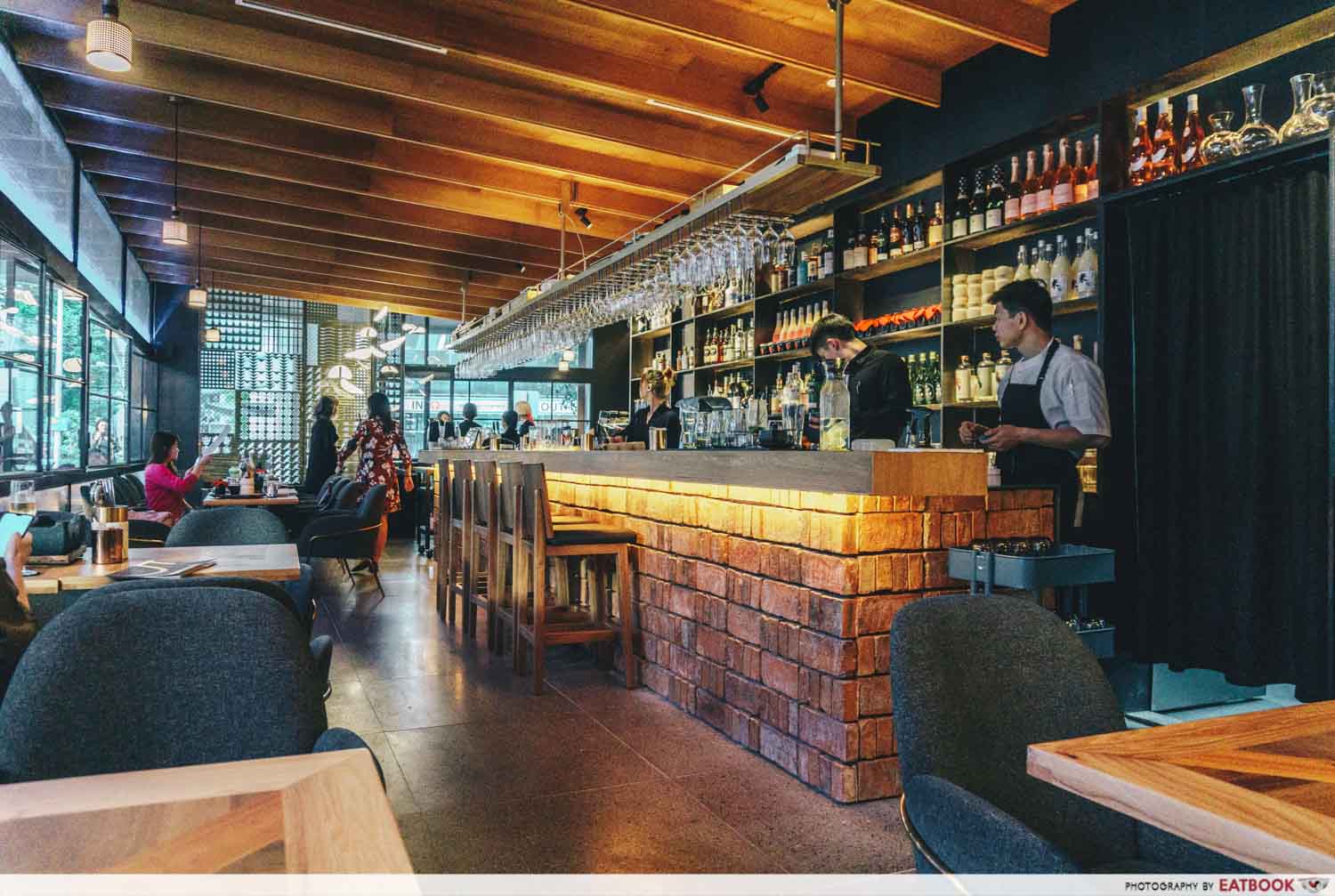 The minds behind the Amoy Street restaurant, Birds Of A Feather, have opened another Sichuan-influenced eatery in Telok Ayer called 51 Soho. This is a chameleon of a restaurant, serving refined breakfast fare, elevated lunch bowls that include lobster and wagyu shoulder, and Chinese-inspired cocktails and meals as the day progresses.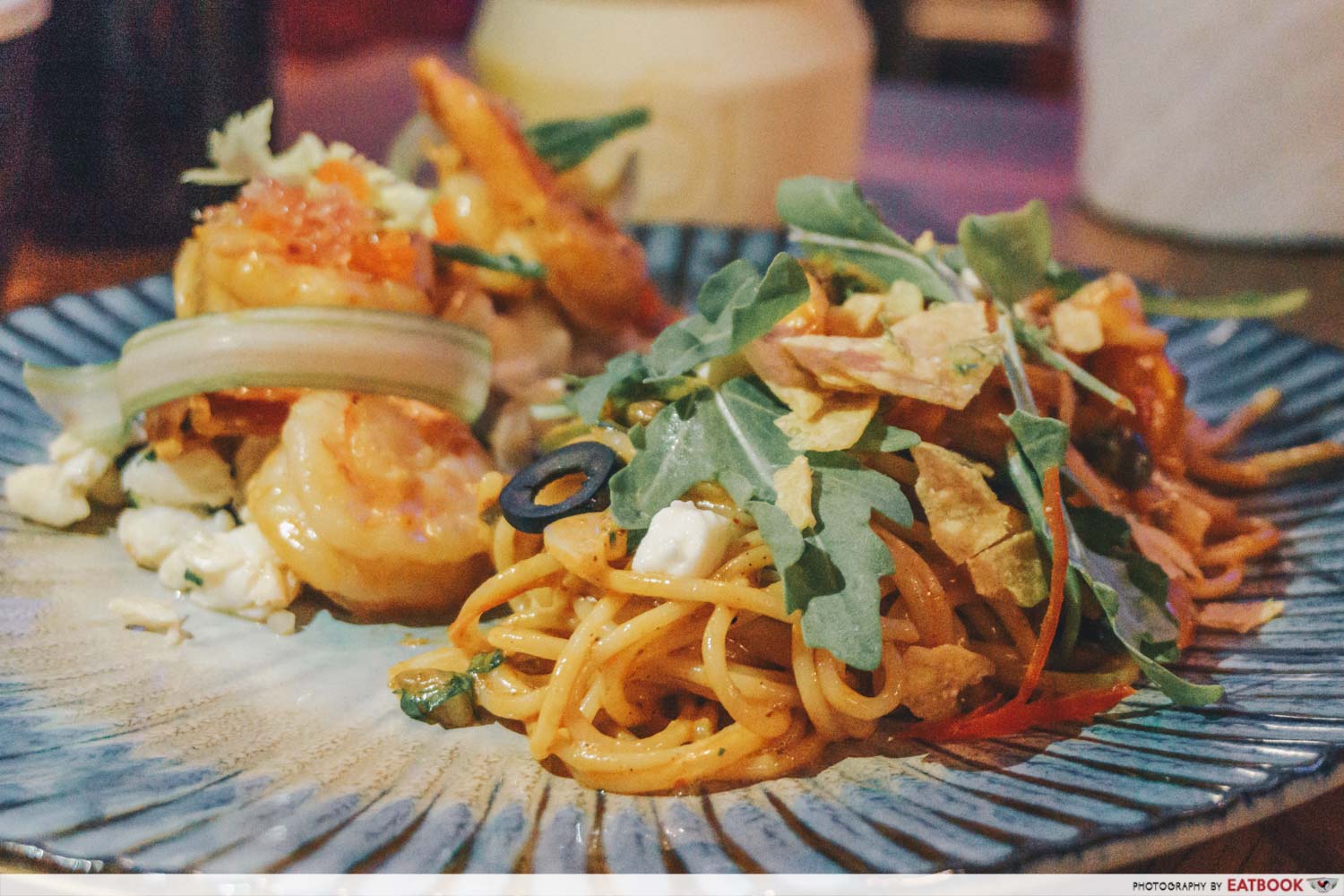 If you're looking to wind down after work with a drink and light nibble, grab some of their char-grilled skewers. Our favourite is the crunchy Duck Gizzard ($6++ for 2), which is complemented by a spicy, cumin-laced marinade. Salmon & Pearl ($28++) is a delightful fish dish with Israeli couscous, but the restaurant's Chinese roots really shine in Our Spicy Pasta ($24++) – a seafood pasta with ma la sensibilities.
Address: 51 Telok Ayer Street, #01-01, Singapore 048441
Tel: 9755 1058
Opening hours: Mon-Fri 8am to 10pm, Sat-Sun 10am to 10pm
Website
---
10. 15 Stamford by Alvin Leung 
---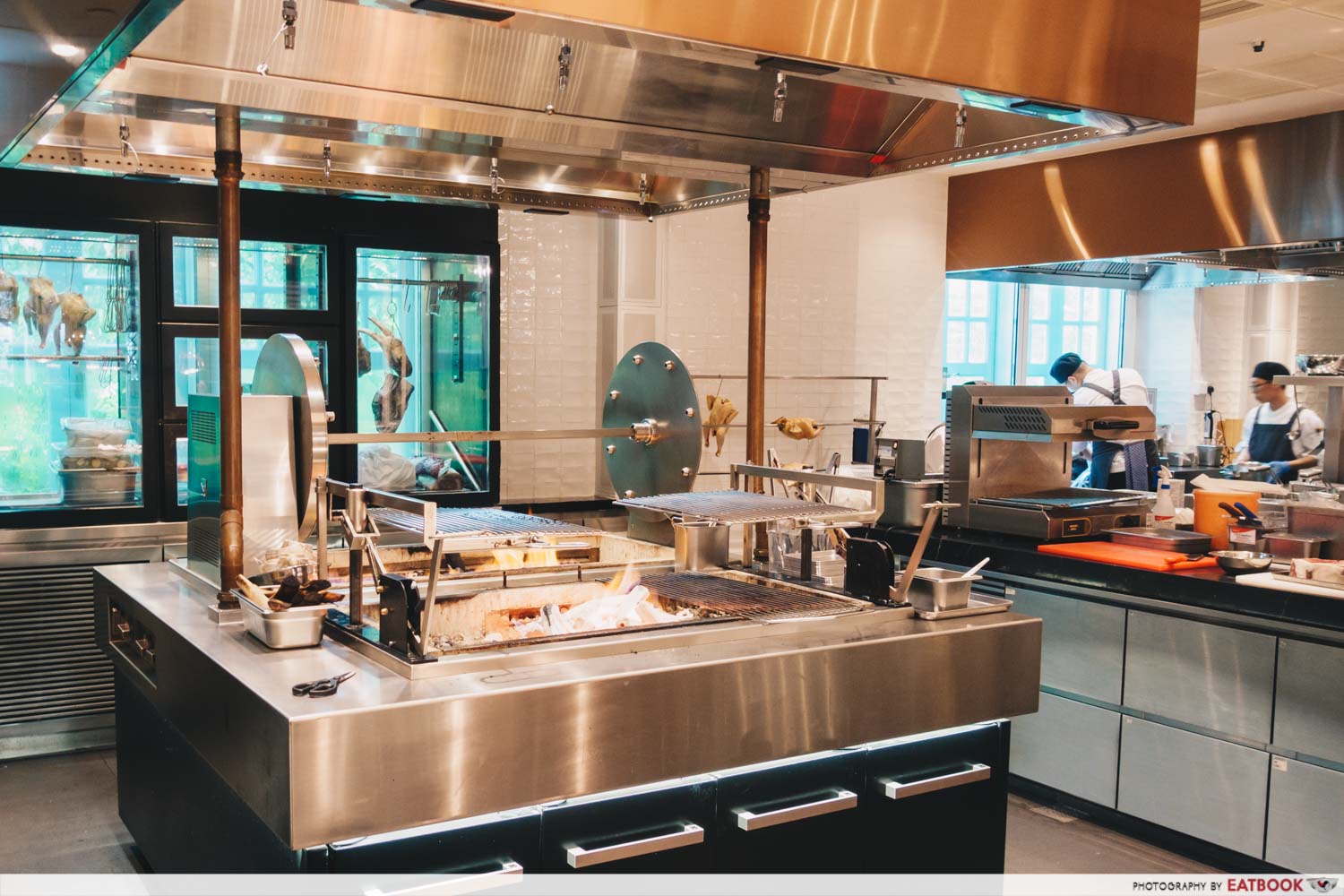 Opened late last year, 15 Stamford by Alvin Leung has turned up the heat with a new menu. Dramatically referred to as Blazing Saddles, their customised wood and charcoal grill is the main workhorse – infusing everything with aromatic smokiness and charred textures.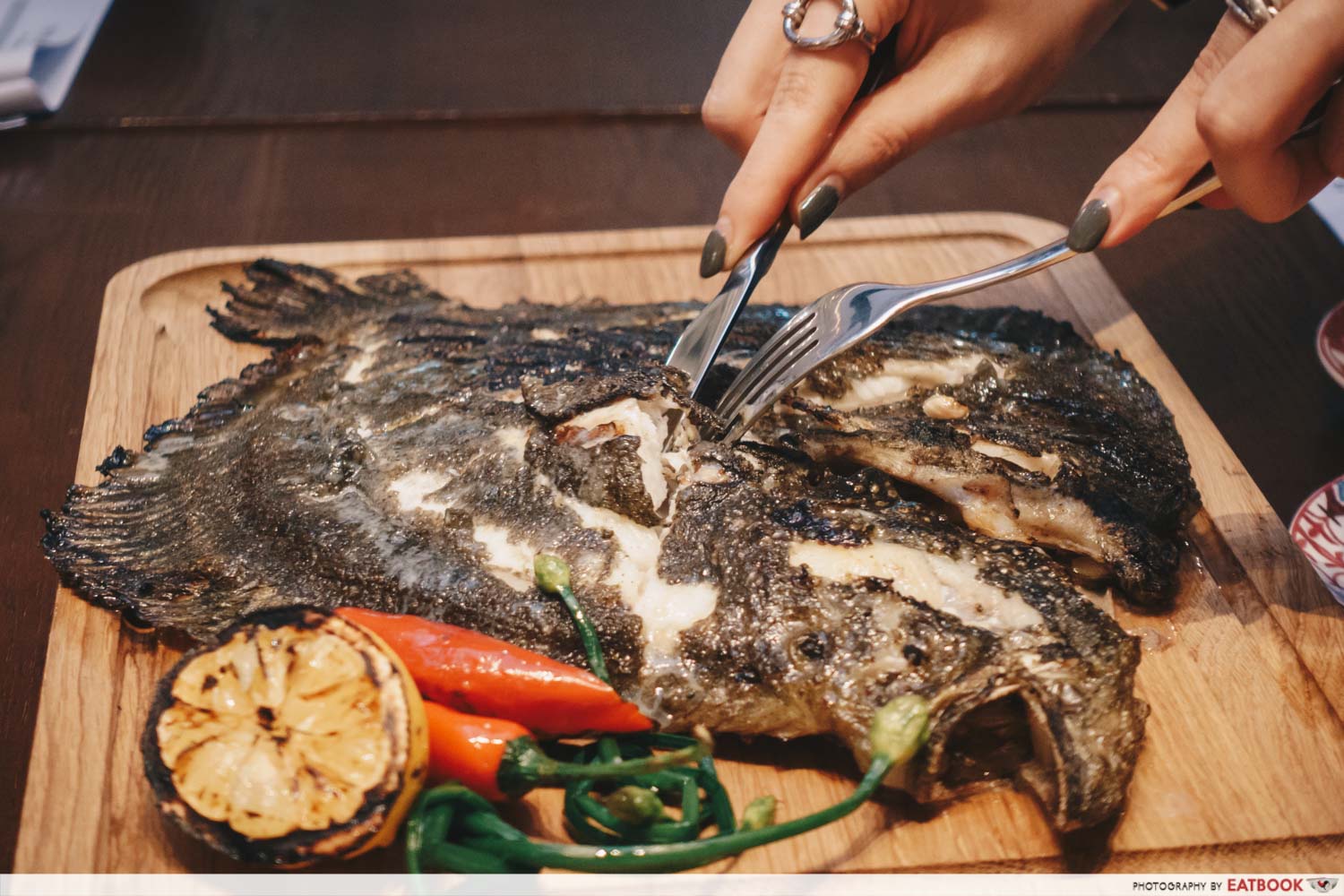 We got to experience their sexy grill with the Turbot ($120++). The whole fish is simply seasoned with salt, then chargrilled. It's also served with a rich but spicy peppercorn sauce and refreshing house-made Thai salsa to give an exciting variety of flavours.
The flatfish was lightly perfumed with a soft but mellow smokiness that went well with its rich and buttery flesh. Just like most of the items here, it's best to order a few dishes to share around.
Address: 15 Stamford Road, The Capitol Kempinski Hotel Singapore, Singapore 178906
Opening hours:  Daily 12pm to 3pm, 6pm to 10:30pm
Tel: 6715 6871
Website
---
Bonus 1. Marmalade Pantry
---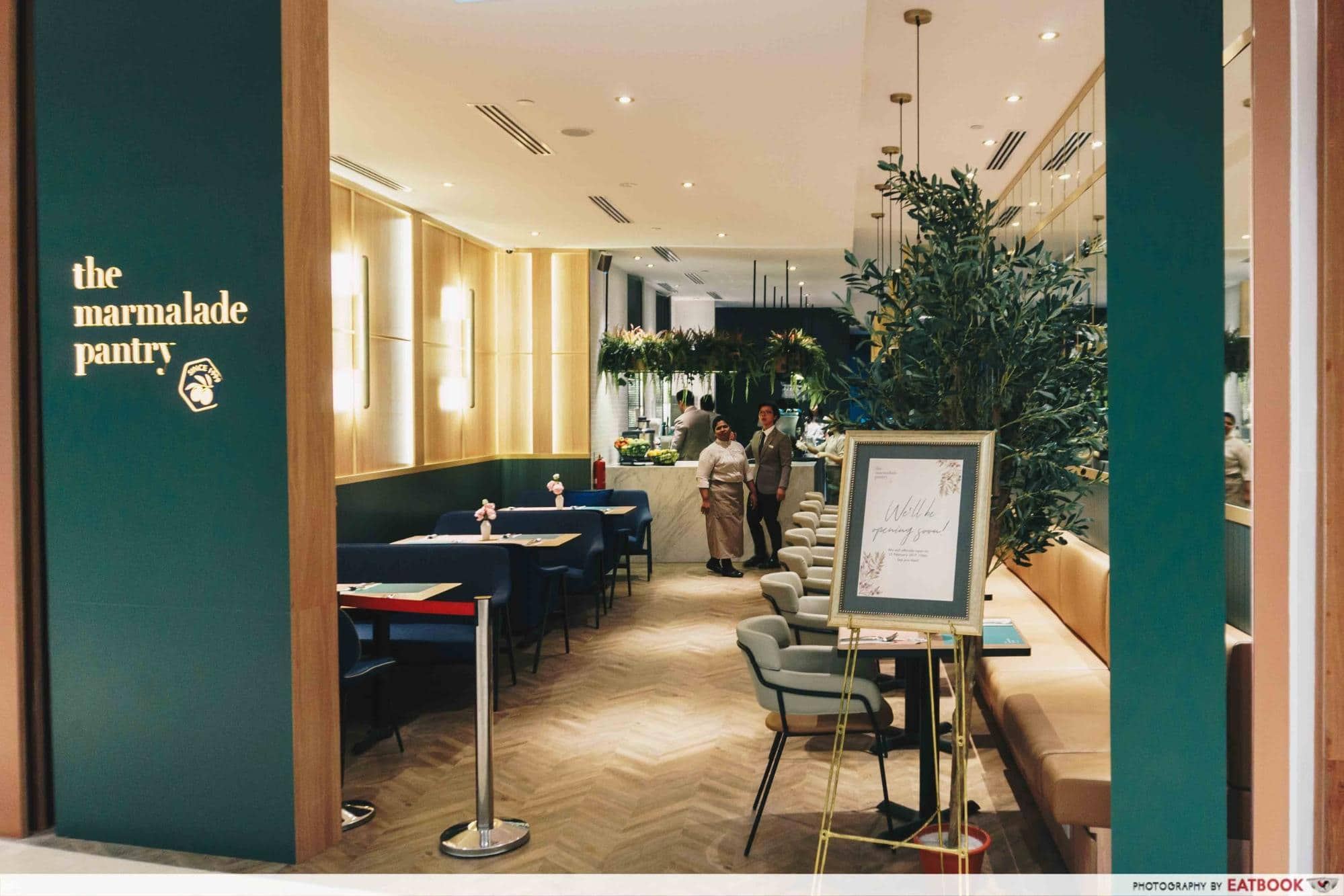 Marmalade Pantry has reopened its expansive flagship outlet at ION Orchard, smack in the middle of Orchard Road's shopping belt. The modern bistro is marking its 20th anniversary with a refreshed menu, featuring a mix of refined best-sellers and exciting new creations. Their reopening is headlined by a partnership with MasterChef Singapore runner-up and dessert wizard Gen Lee.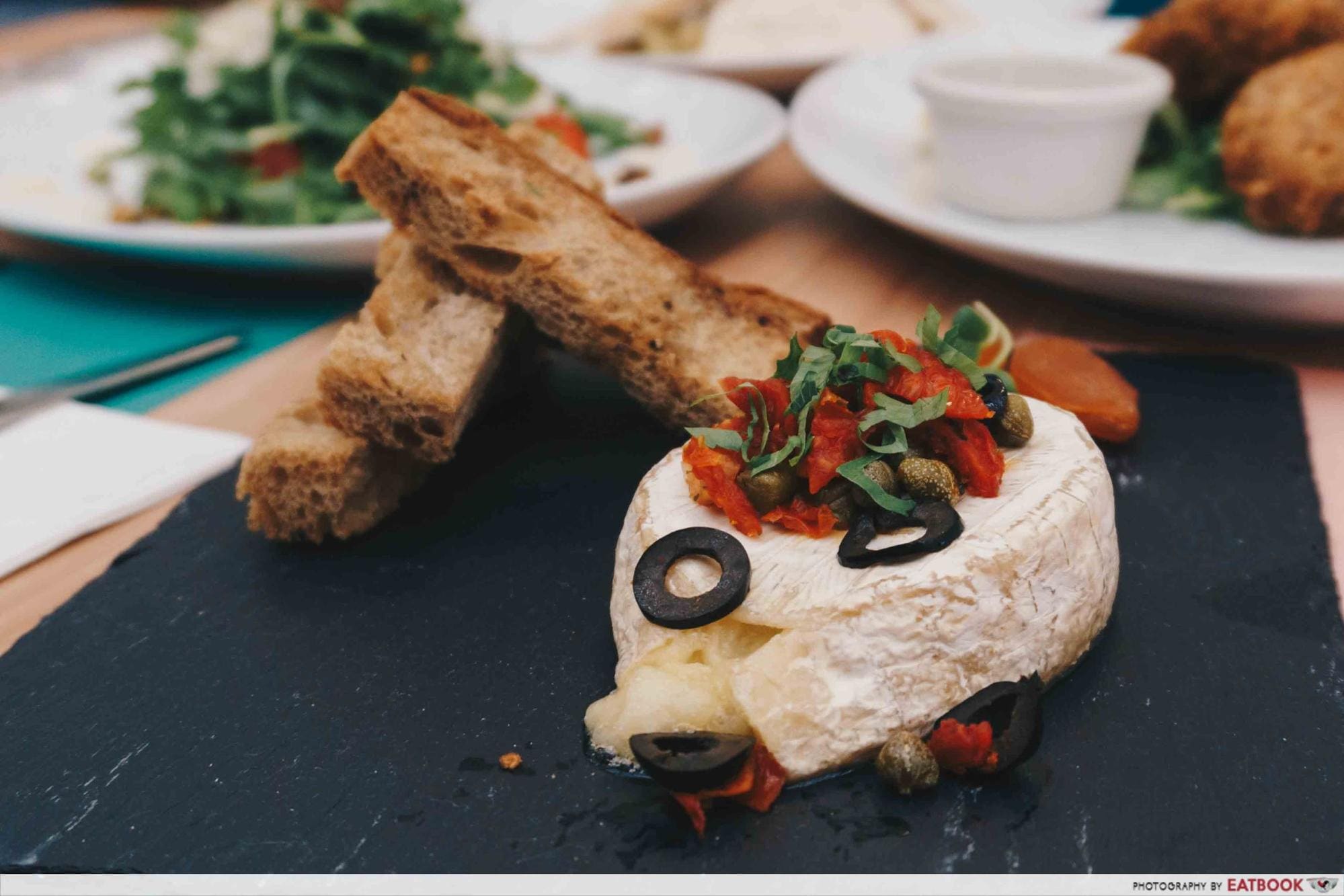 Start off your relaxing brunch with Baked Camembert ($18++) and move on to satisfying mains such as fresh Curry Barramundi ($28++) or a crispy Spicy Sriracha Chicken Burger ($24++). End off with one of Gen's innovations, such as the nostalgic Reimagined Kaya Toast ($14++), which evokes memories of the Singaporean breakfast favourite with gula melaka ice-cream, coconut cream and brown toast meringue.
Address: 2 Orchard Turn, #04-11a, ION Orchard, Singapore 238801
Opening hours: Daily 10am to 10pm
Tel: 6734 2700
Website | Full list of outlets
---
Bonus 2. Opus Bar And Grill 
---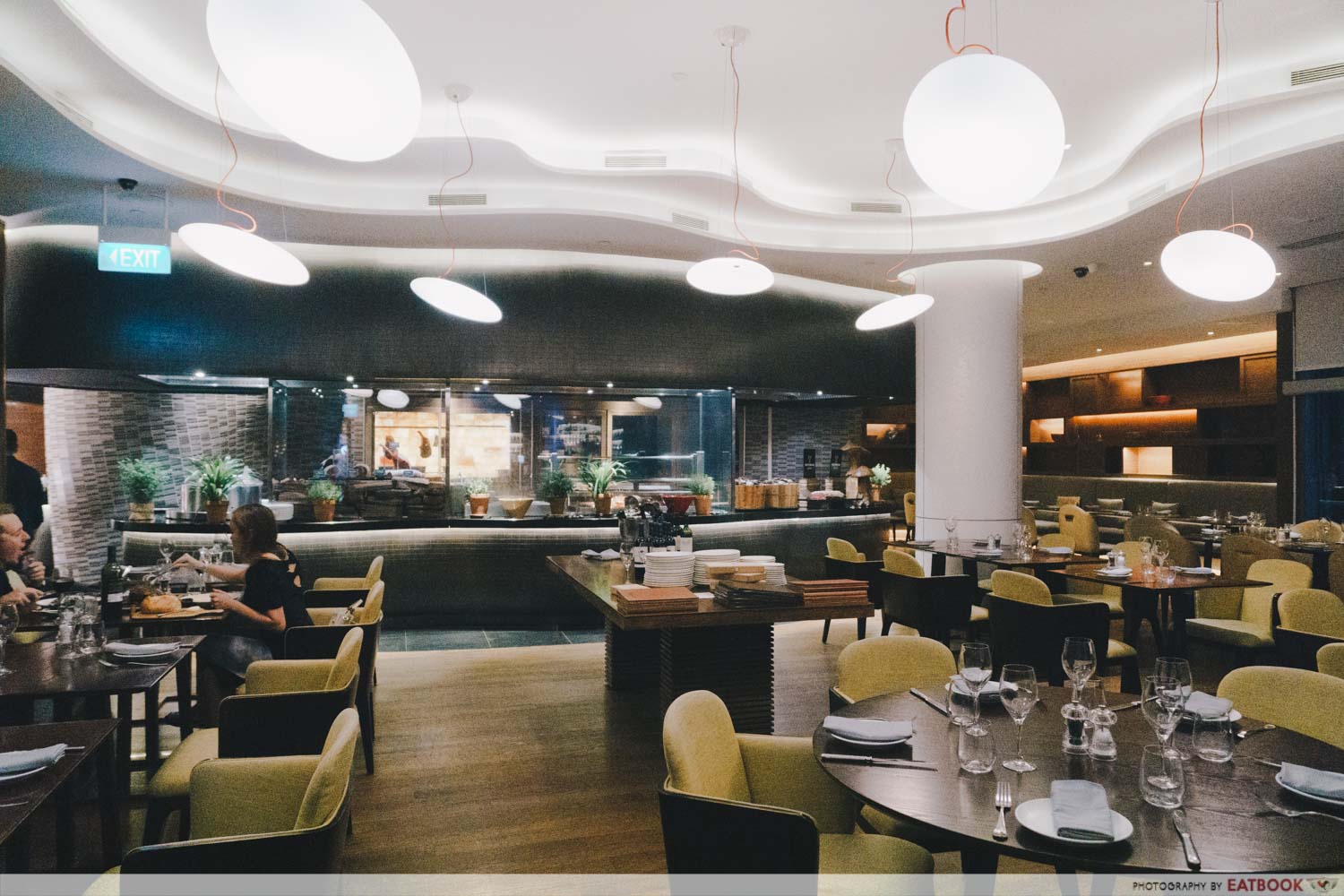 Opus Bar and Grill is a restaurant in Hilton hotel that specialises in flame-grilled meats. They even have an open concept kitchen where you can observe their chefs grill meats.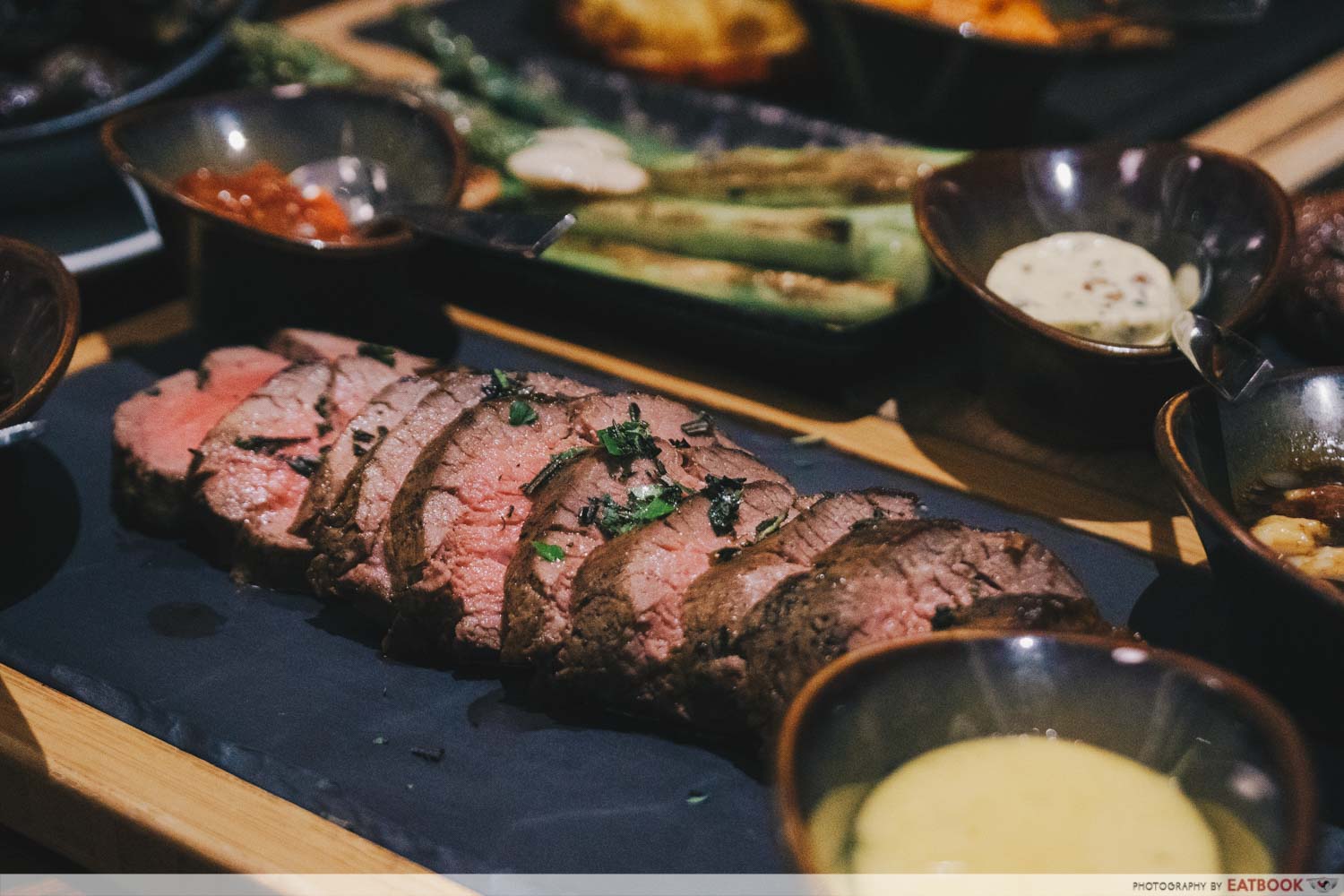 The Chateaubriand ($128++) is a 600g flame-seared tenderloin steak accompanied with a selection of two sauces – Black Truffle & Wild Mushroom and Red Wine & Bone Marrow. End your meal with the decadent Hilton's Signature Cheesecake ($8++), featuring a dense cheesy layer atop a buttery, crumbly tart.
Address: 581 Orchard Road, Hilton Singapore, Singapore 238883
Opening hours: Daily 6:30pm to 10:30pm
Tel: 6730 3390
Website
---
New restaurants in April 2019
---
You'd be a fool to miss out on these great restaurants once April hits. Whether it's for a romantic date at 51 Soho or a gastronomical experience at The Dragon Chamber, the places listed here will suit your every need.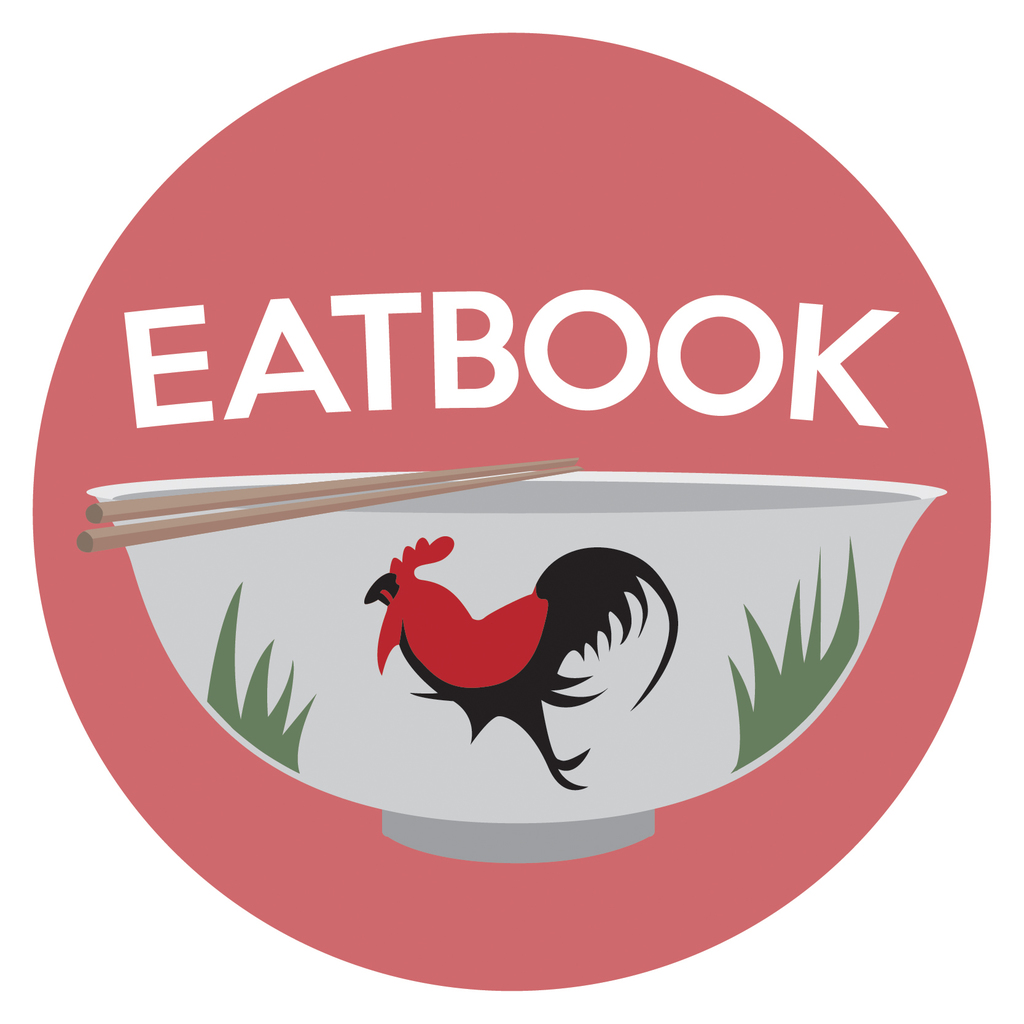 Drop us your email so you won't miss the latest news.