Qi Xiang Hotpot in Jurong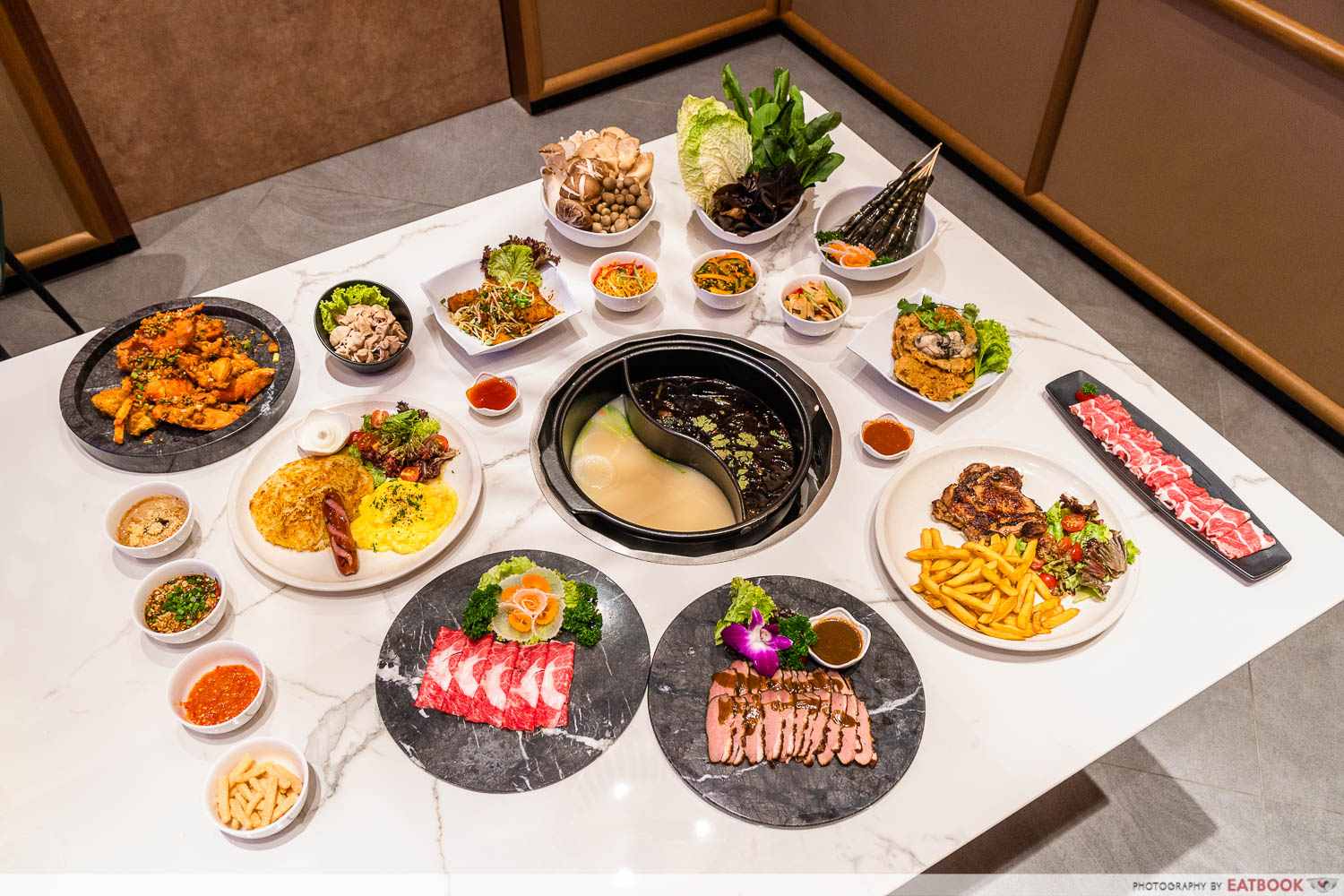 Whenever my friends and I plan for dinner or supper, hotpot restaurants are always at the top of our list. When I came to learn about Qi Xiang Hotpot and their extensive selection of dishes, I knew I had to bring my colleague with me to give them a try.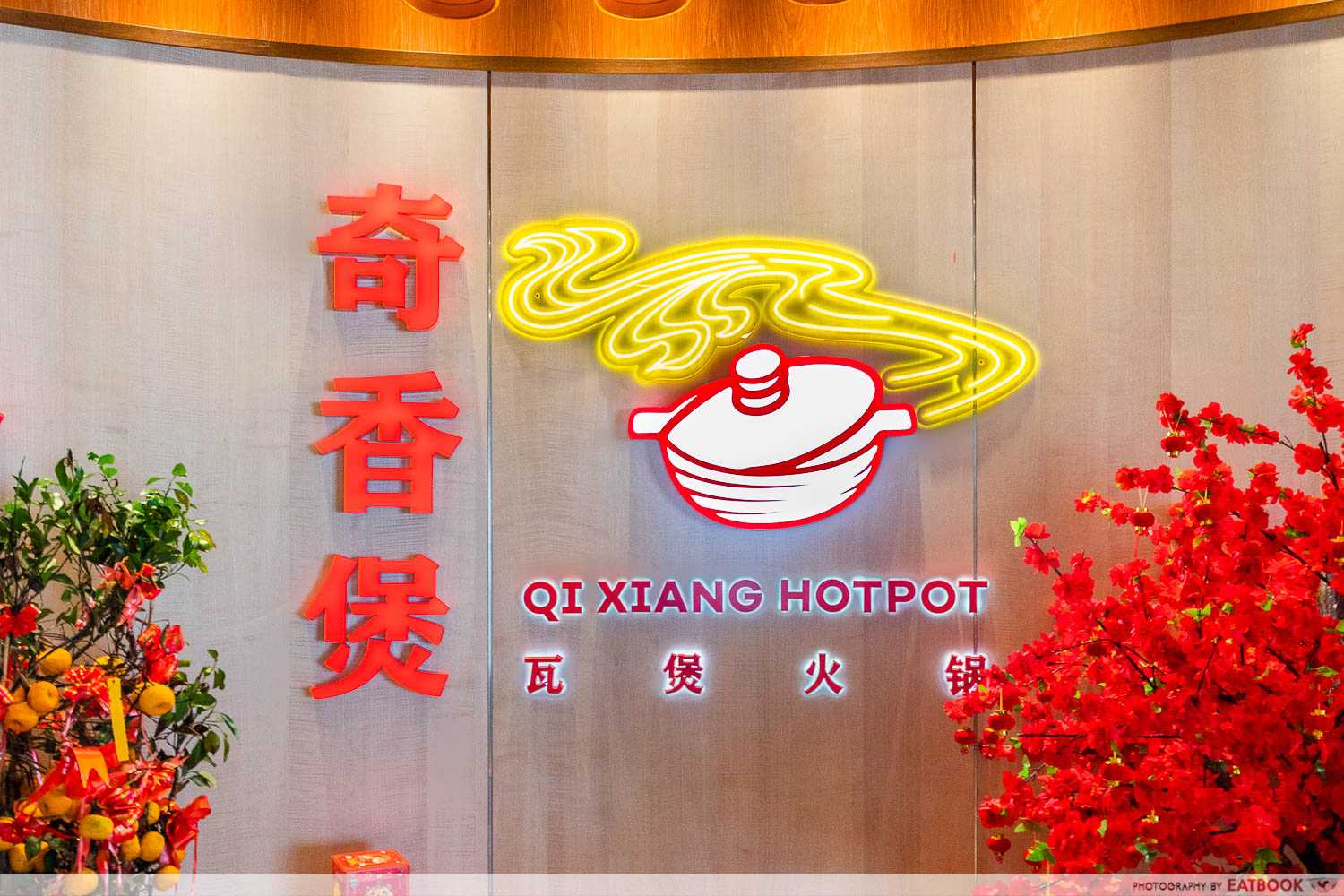 If you haven't heard of Qi Xiang Hotpot, they are the flagship restaurant of the popular Qi Xiang Chicken Pot, which serves claypot chicken steamboat. This time, they have opened a hotpot restaurant located near Jurong, with over 90 items on the menu to choose from.
Fei Fei Roasted Noodle Review: Michelin-Approved Charcoal-Roasted Char Siew Noodles In Jurong East
Food at Qi Xiang Hotpot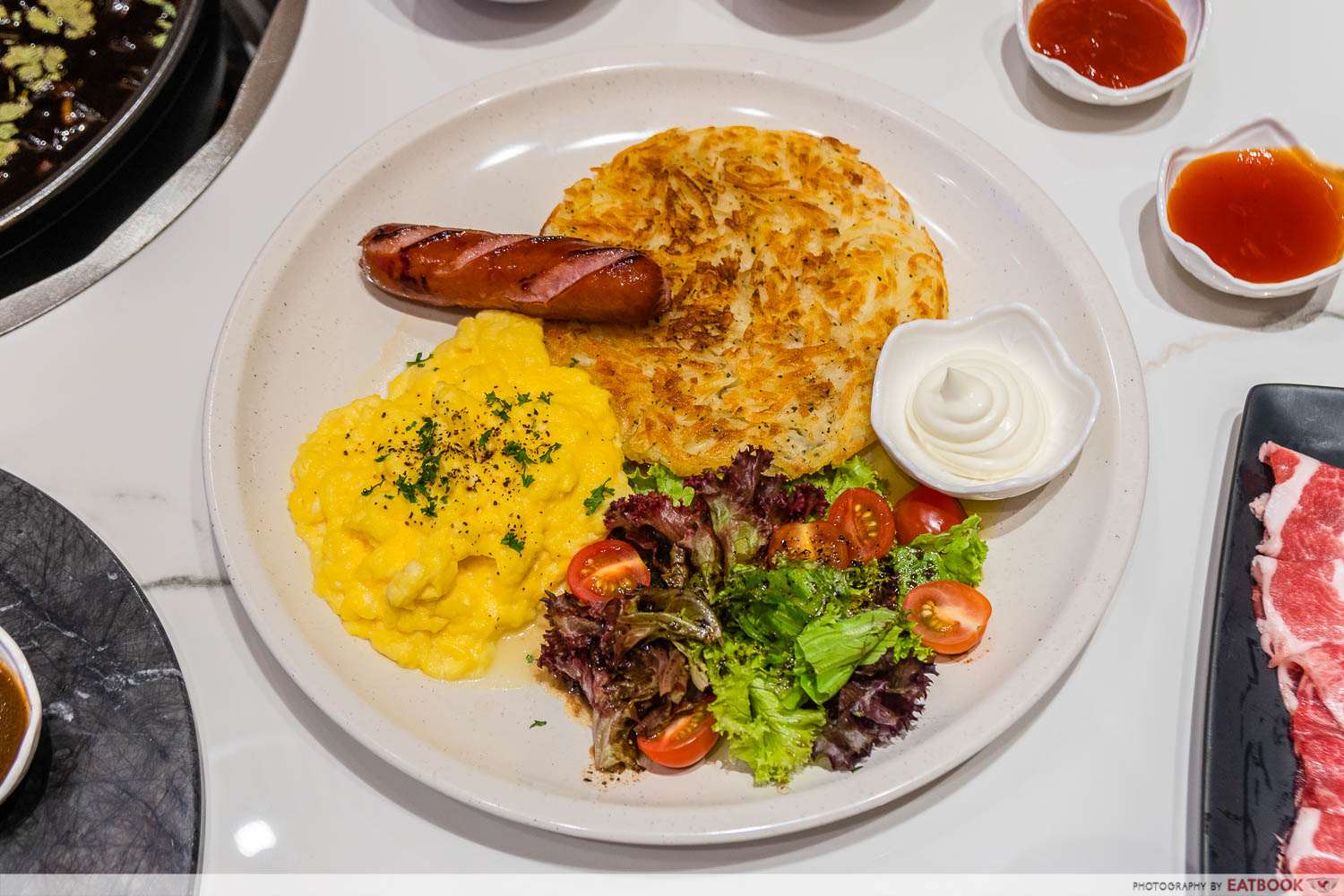 What's cool about this place is that they also offer an all-day breakfast menu. When we probed for a reason, the staff told us that the owner wanted to include such items for office workers who wanted a quick meal. 
The Rosti Plate ($10.90++) was recommended, so we decided to get it. This came with a salad, but instead of fries, there was a grilled sausage, scrambled eggs, and a cream cheese dipping sauce on the side.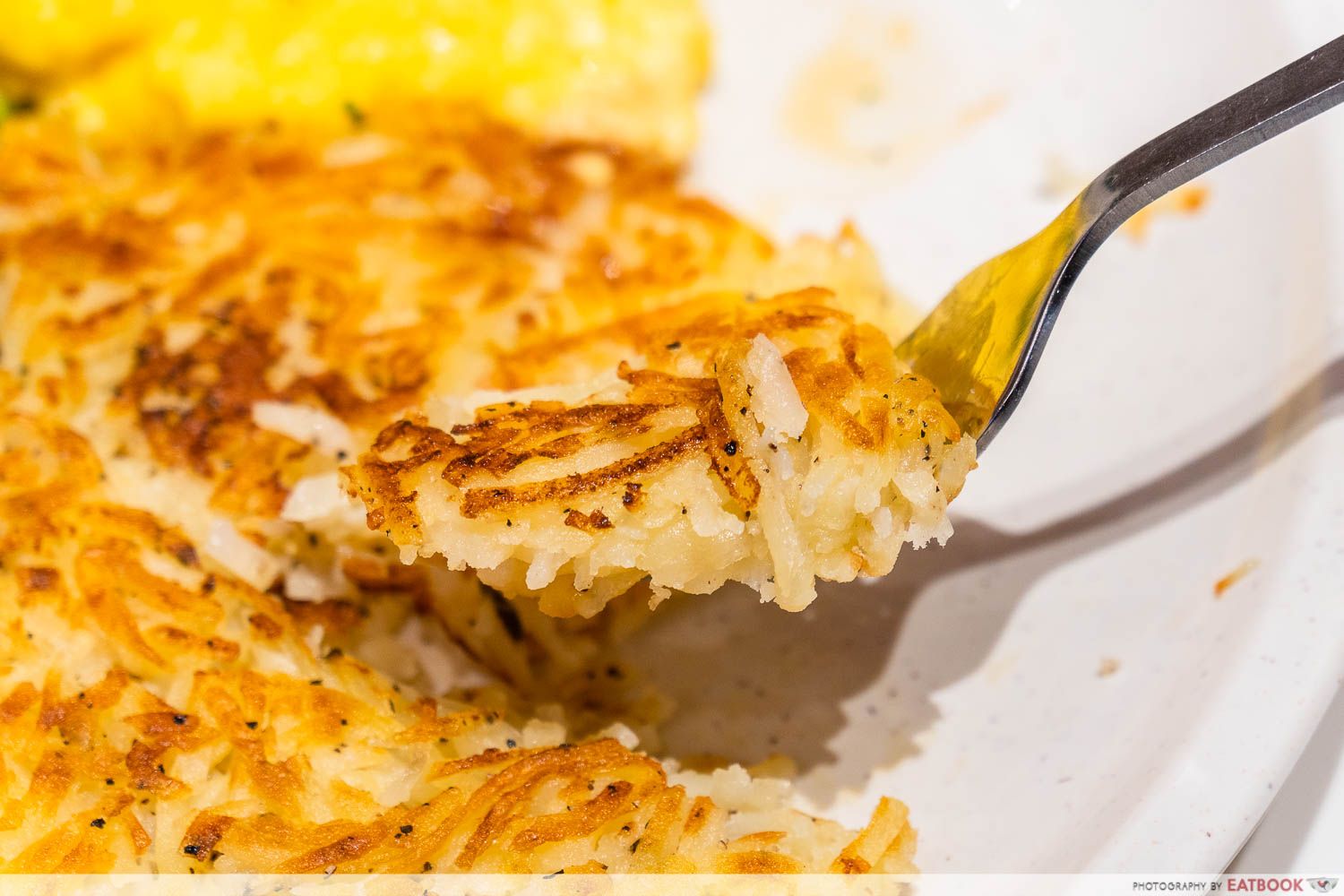 The rosti was crispy with a prominent parmesan cheese flavour. I enjoyed it with the cream cheese sauce, and it was the perfect pairing. The milky and tangy cream cheese contrasted well with the savoury flavours of the rosti. The scrambled eggs and sausage were delicious as well; the former was creamy and the latter was grilled perfectly.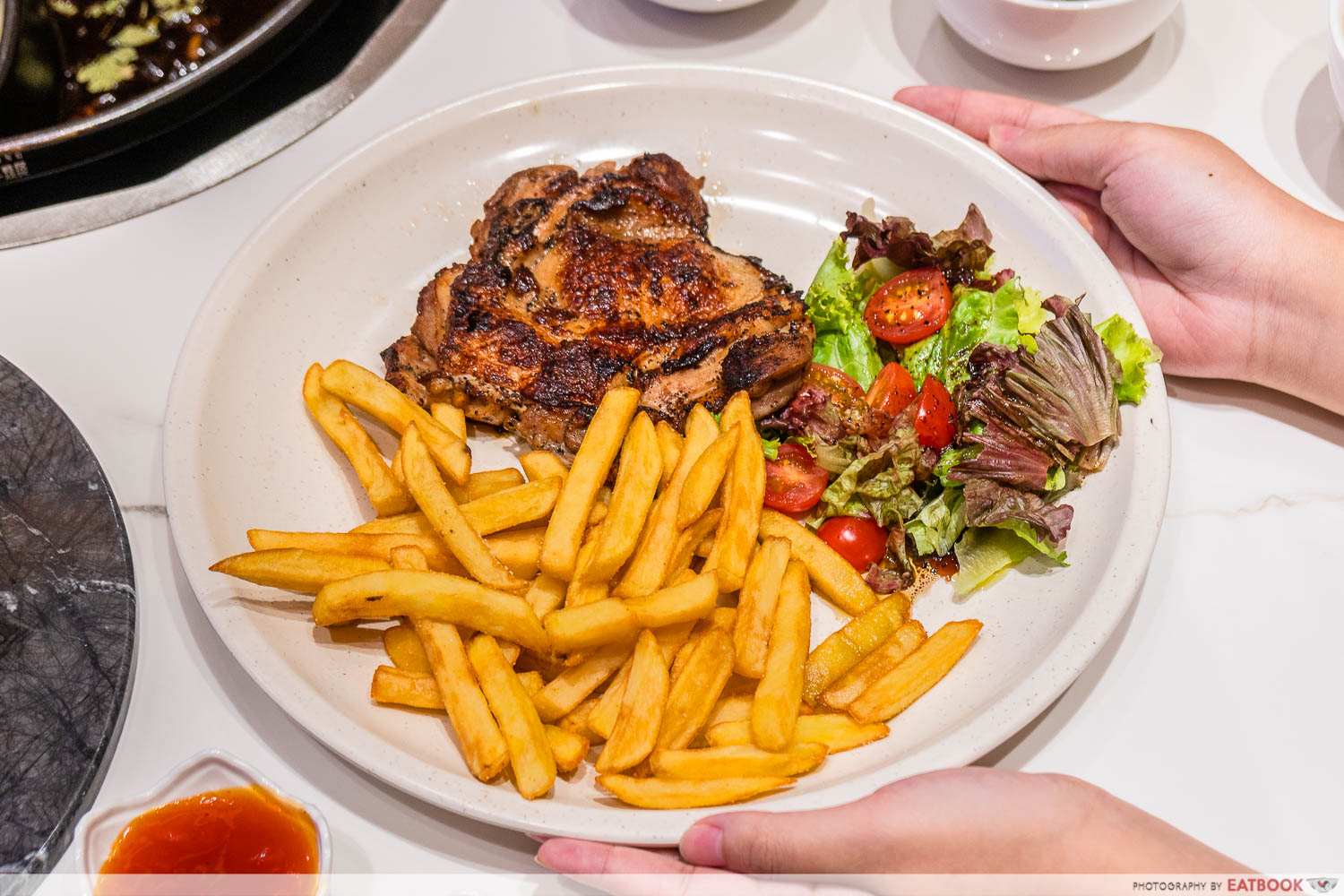 We also got the Smoky Chicken Chop ($9.90++), which came with a piece of grilled chicken thigh covered in black pepper sauce, and was served with fries and a salad on the side.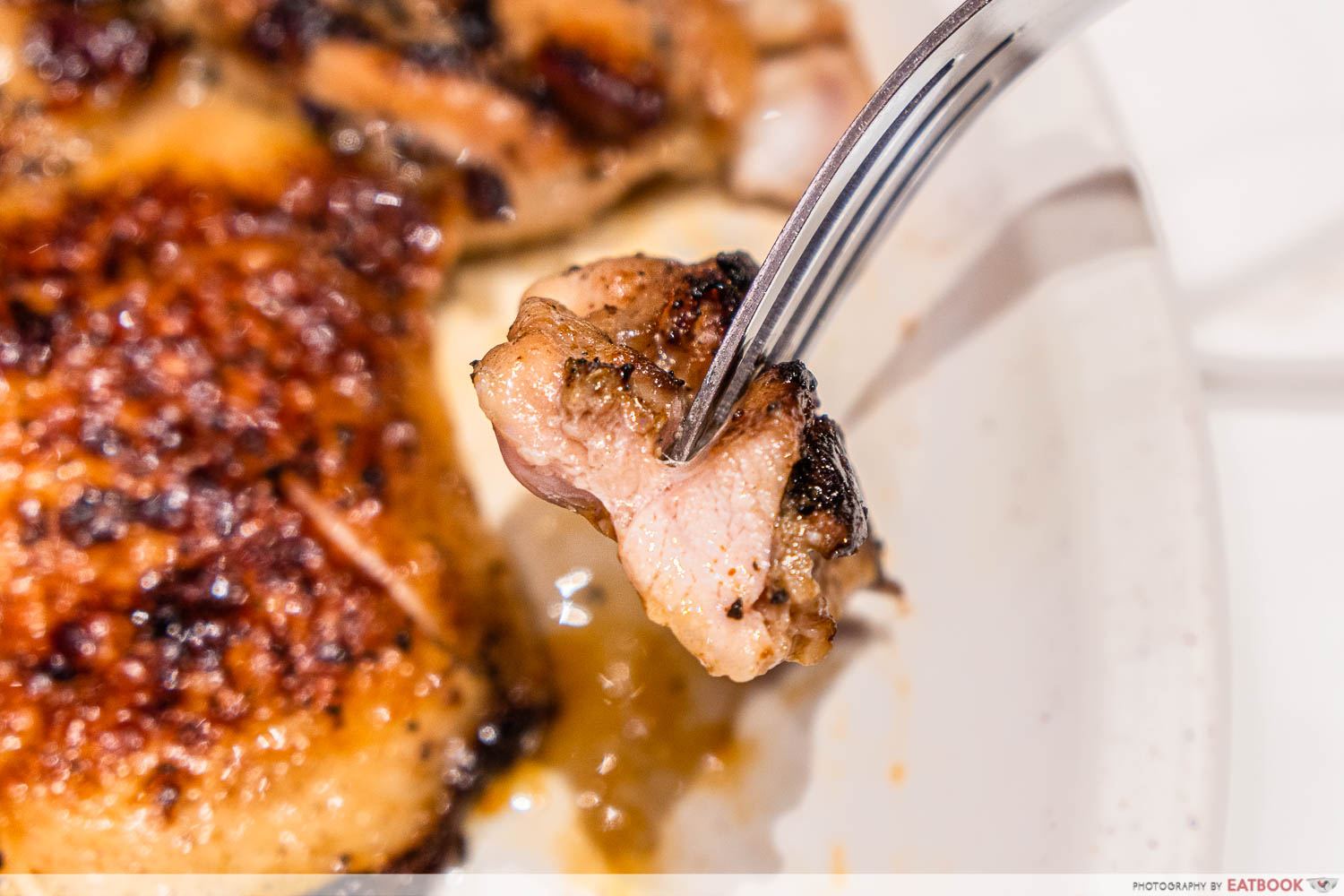 The black pepper notes really stood out in the chicken. The meat had a mild spicy kick and was packed with flavour. However, we both thought that it was a little too salty for us.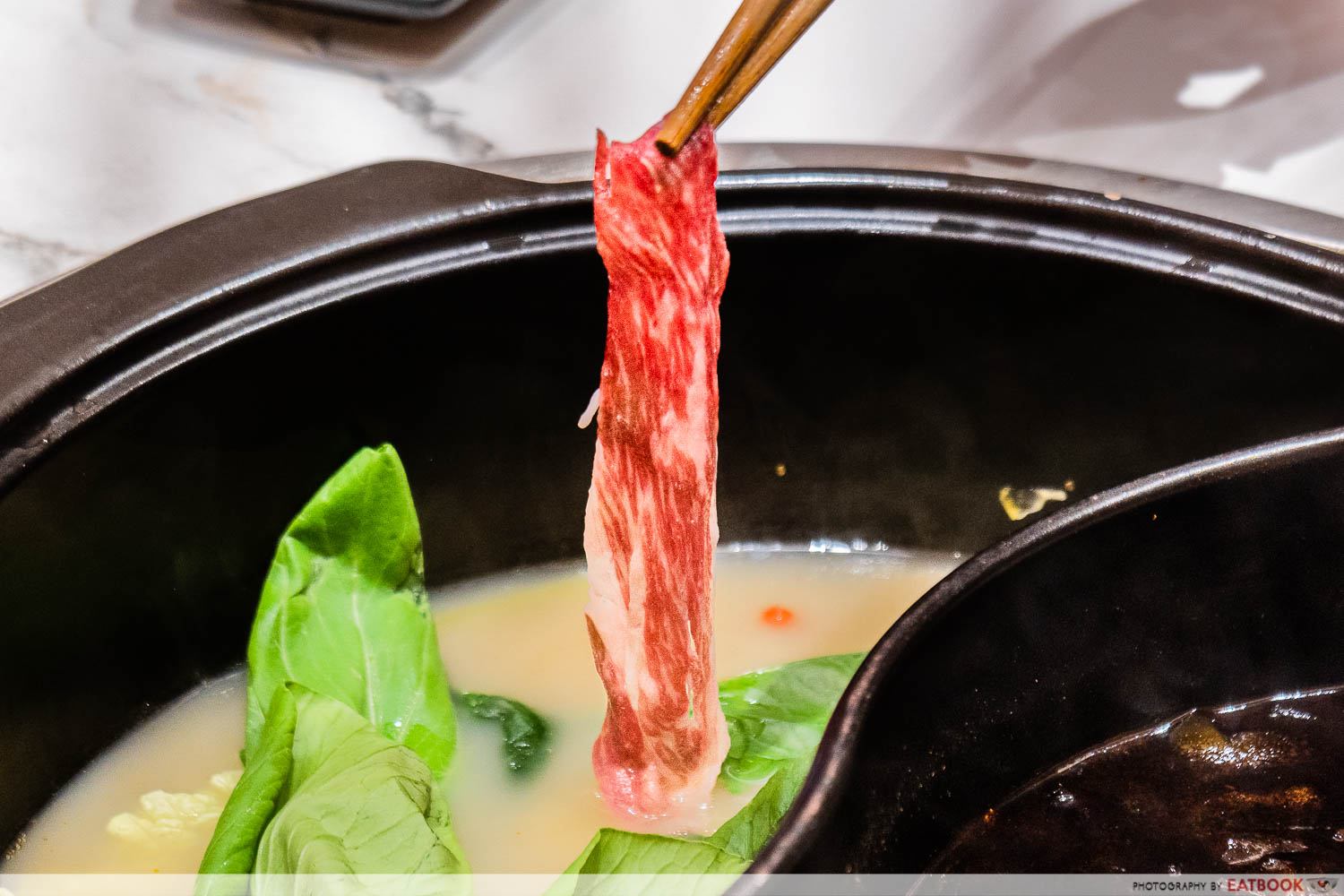 Next, we moved on to their hotpot. There are eight soup bases available: Pumpkin Soup, Signature Broth Soup, Sour Vegetable Soup, Herbal Soup, Tom Yum Soup, Laksa, Collagen Soup, and Mala Tang. As per the owner's recommendation, we got the Signature Broth Soup ($11.90++) and the Collagen Soup ($11.90++). The former allows you to choose your level of spice. As my colleague and I are big fans of spicy food, we went for the extra spicy level. This had a tinge of sweetness thanks to the dark soy sauce, followed by a spicy kick. 
As for the Collagen Soup, we were told that instead of pork, chicken was used instead. The chicken was cooked for a long period of time, so the essence of the meat was extracted, resulting in a creamy and thick broth. They also mashed dried scallops and added them into the broth, giving it a slightly salty flavour. The soup was so creamy that it got a bit jelak towards the end.
For our greens, we got the Veg Platter ($16.90++) and Mushroom Platter ($16.90++). The former comes with a mix of cabbage, leafy green vegetables, and enoki mushrooms, while the latter comes with an assortment of mushrooms, including king oyster and shiitake mushrooms.
We also ordered a serving of Tiger Prawns ($10.90++). You get five tiger prawns, each held by a stick to make it easier for dipping into the broth. After cooking, the prawns were plump with a good bite and a hint of sweetness. You can request to have your prawns peeled, but we were too embarrassed and kindly declined their offer.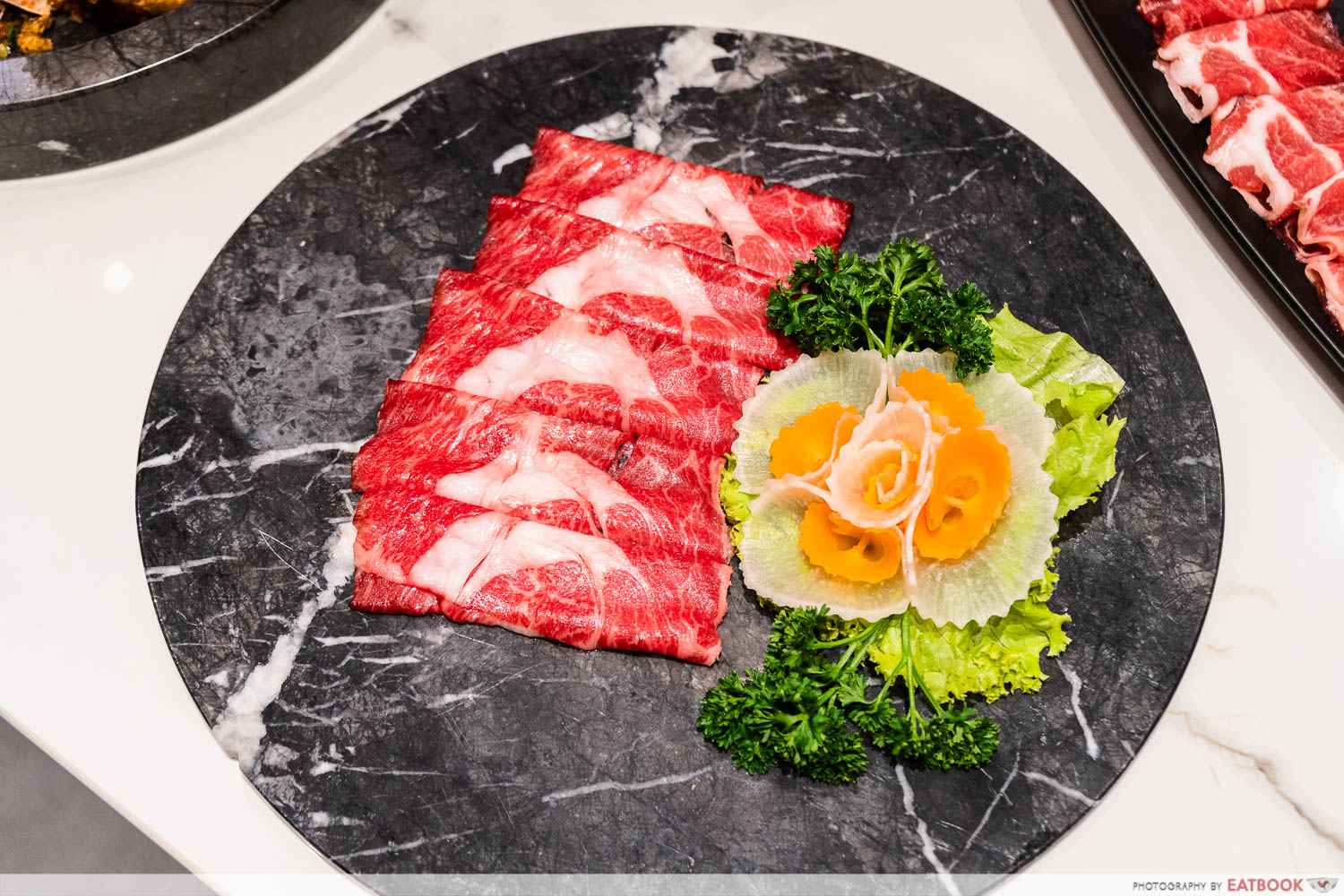 We also ordered the Beef Ribeye ($19.90++) and the Iberico Pork Collar ($14.90++). Both meats were thinly sliced, so it didn't take very long to cook each piece. Although the beef did not have much marbling, there was still a substantial amount of flavour to it. It was tender and paired well with the soup bases we chose.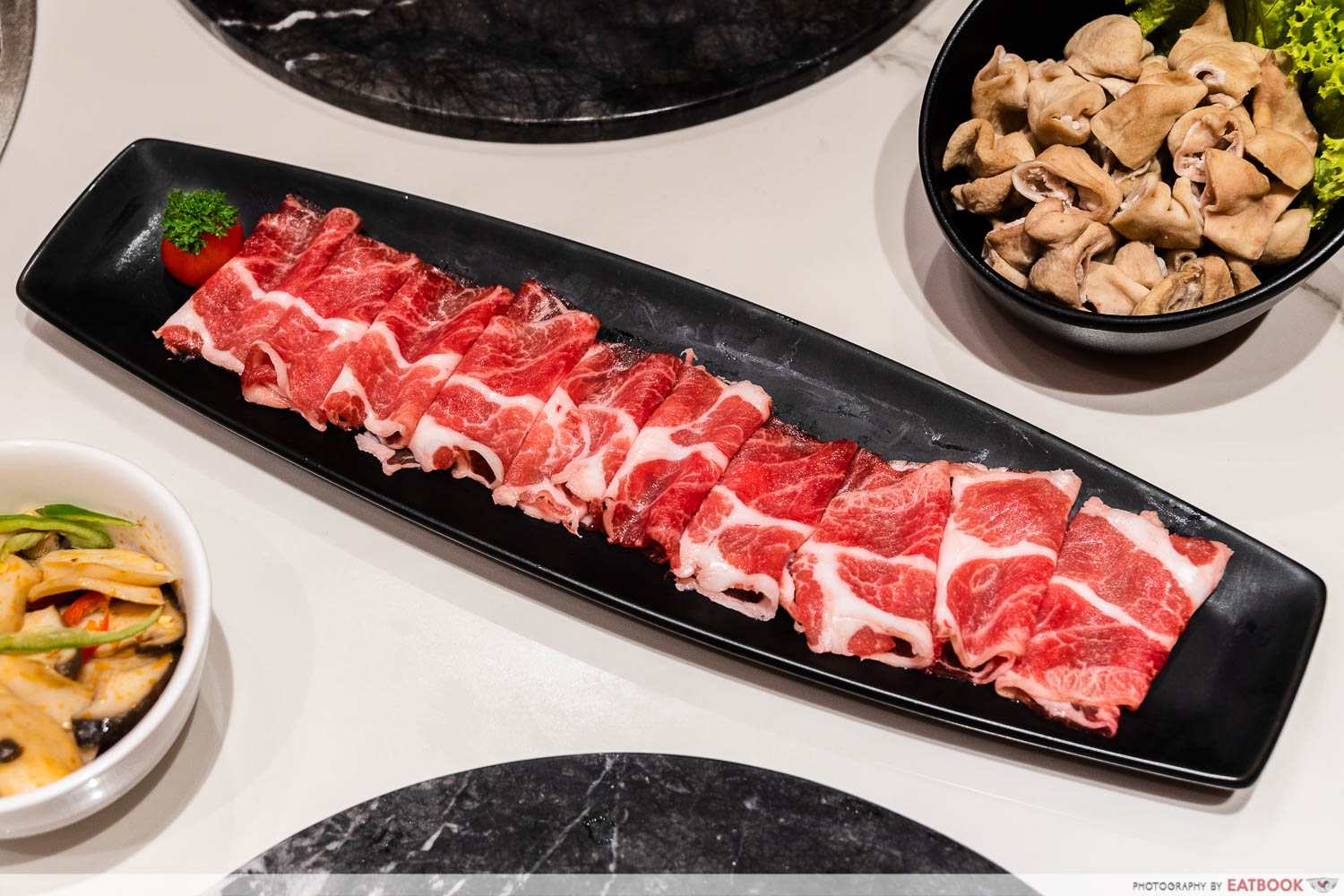 The Iberico pork collar was also delicious, and you get a reasonable amount of meat for the price. I really enjoyed both cuts of meat, and hopefully when I return again I will be able to try the Wagyu range.
The Gyu Co Review: Wagyu Beef, Mentaiko Salmon Don And More From $7.90 By Ex-DB Bistro Chef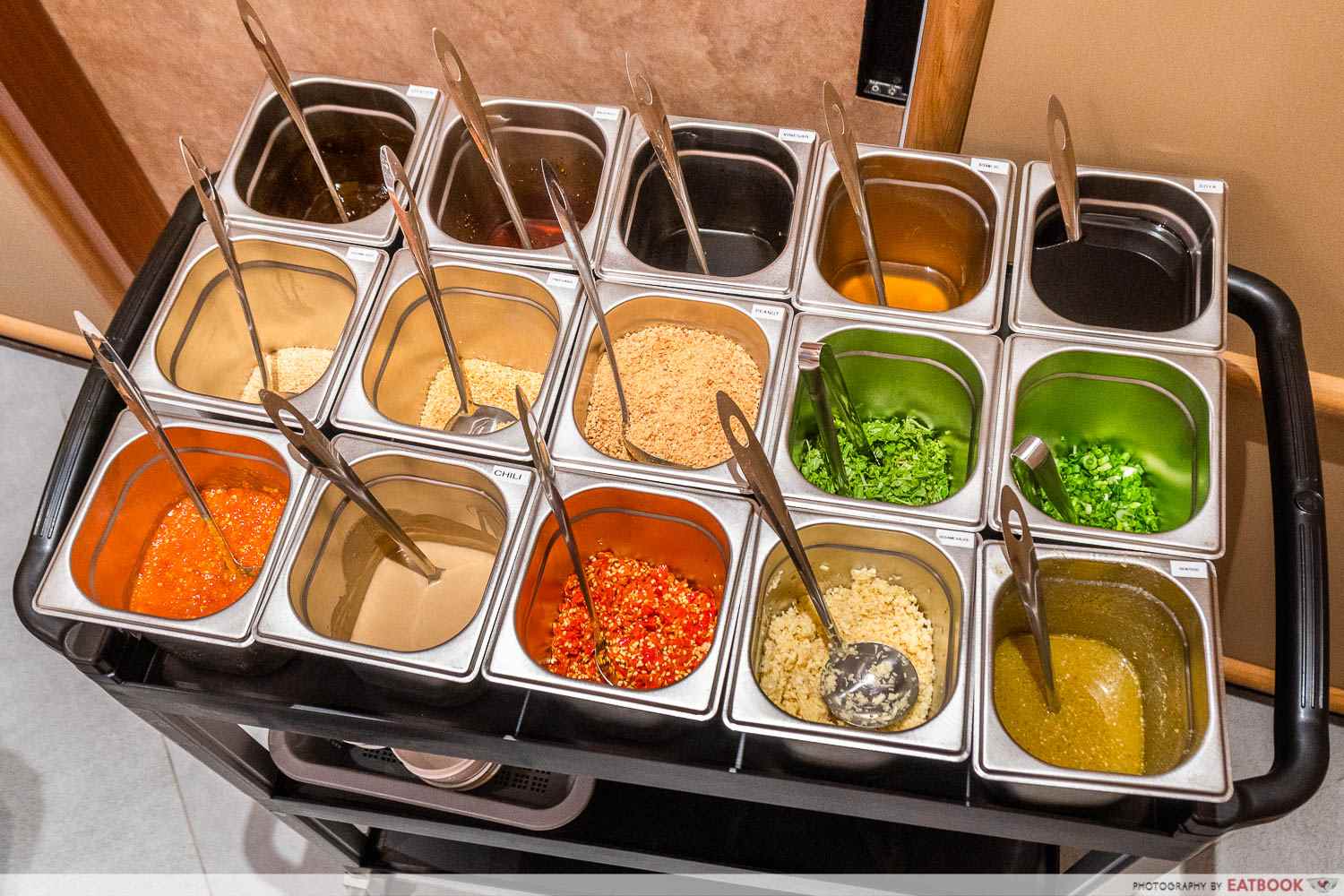 Top up $5++ to get unlimited servings of drinks such as tea and lime juice, complimentary fruits and ice cream, as well as free-flow condiments, including their signature house-made chilli sauce. The condiments are served on a trolley and will be wheeled by the staff to every table. Simply point out your choice of sauces and they will put it together for you.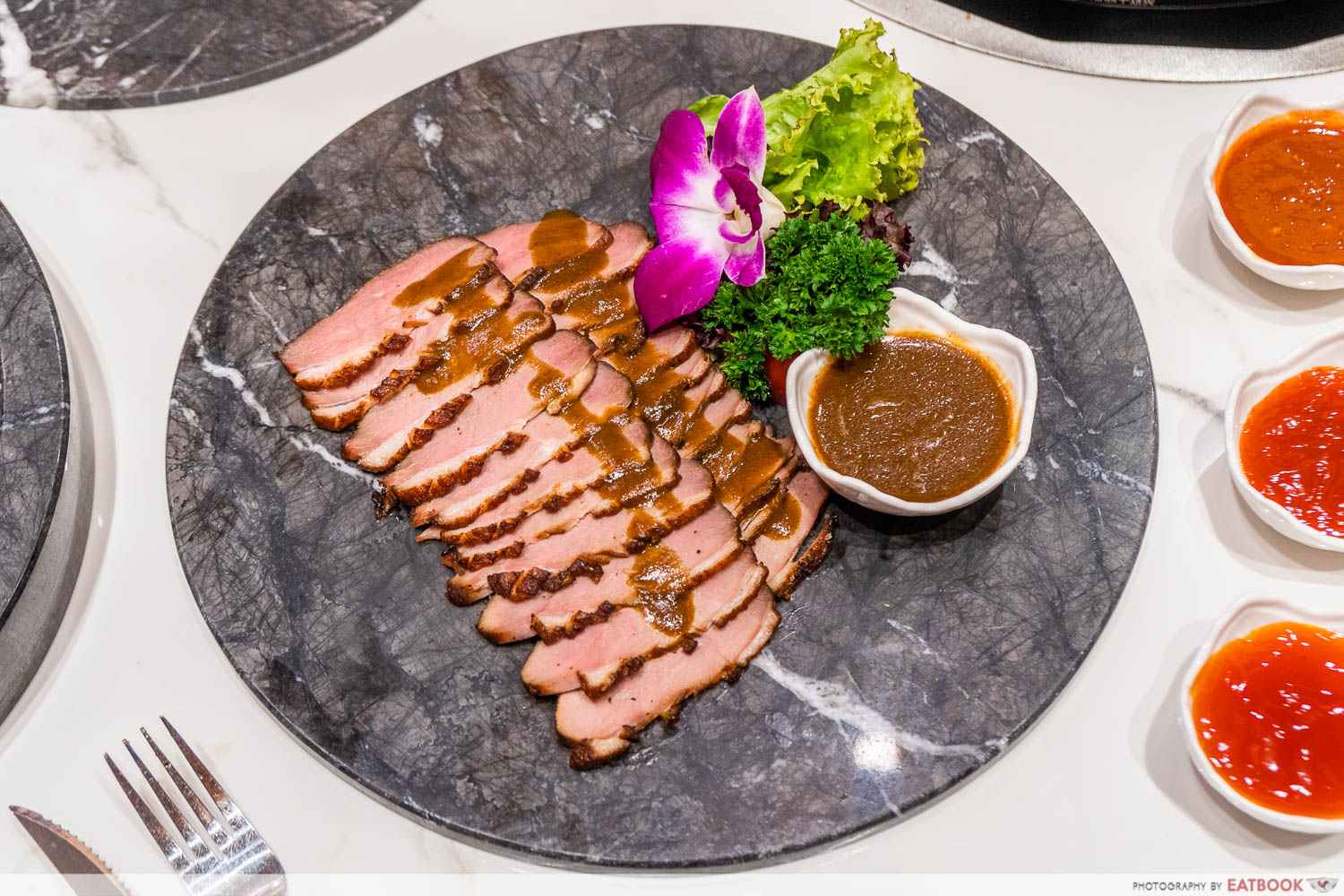 If you're still hungry, get the Smoke Infused Duck Breast Braised in Szechuan Sauce ($22.90++). According to the owner, the braised duck is sous vide and smoked for a delicious flavour.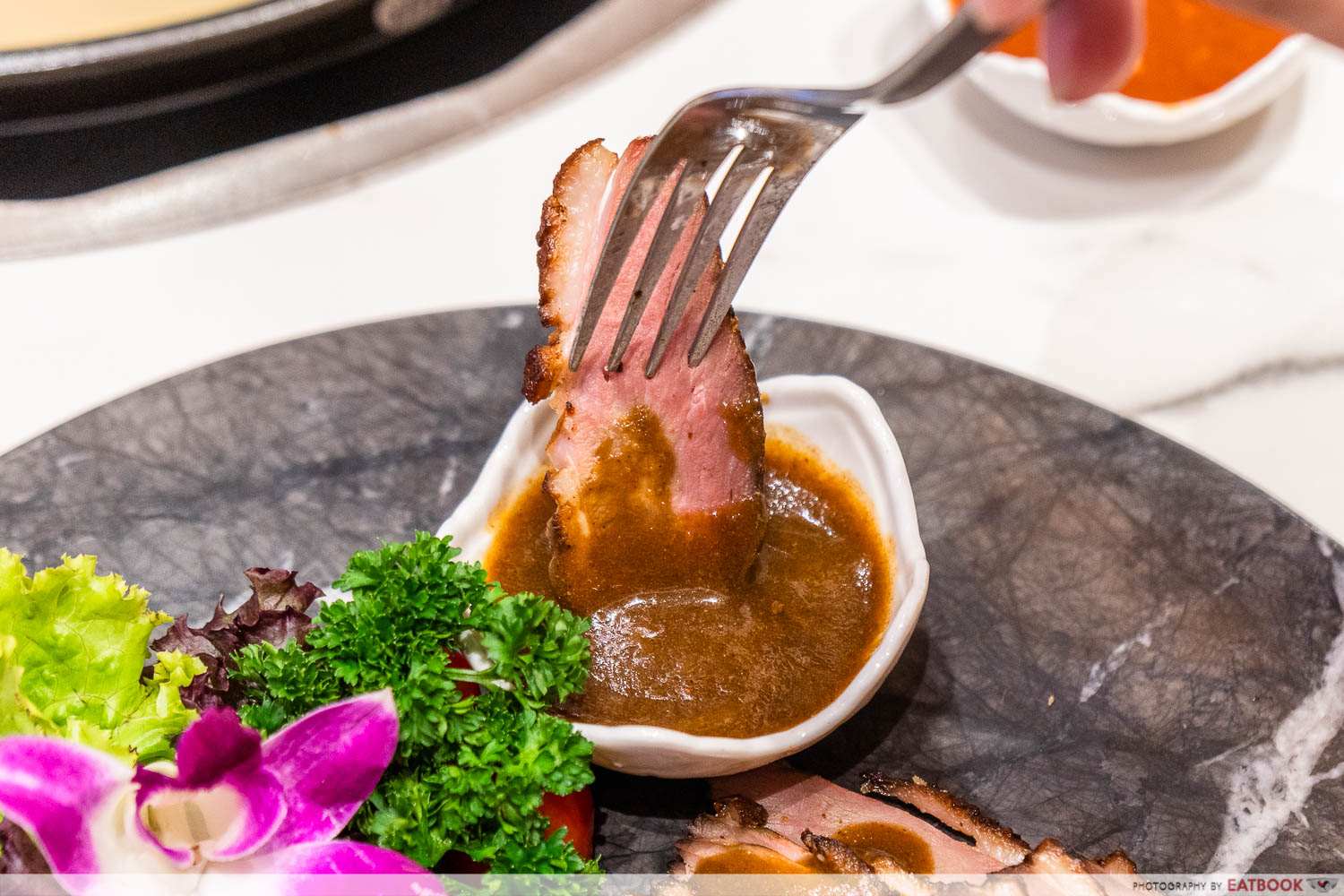 This braised duck made it to my list of favourites as I felt that the smoky aroma really enhanced the flavour of the meat. The duck meat was also pan-seared, so the skin was slightly crisp. There was still a bit of gamey aftertaste, but it didn't bother me too much.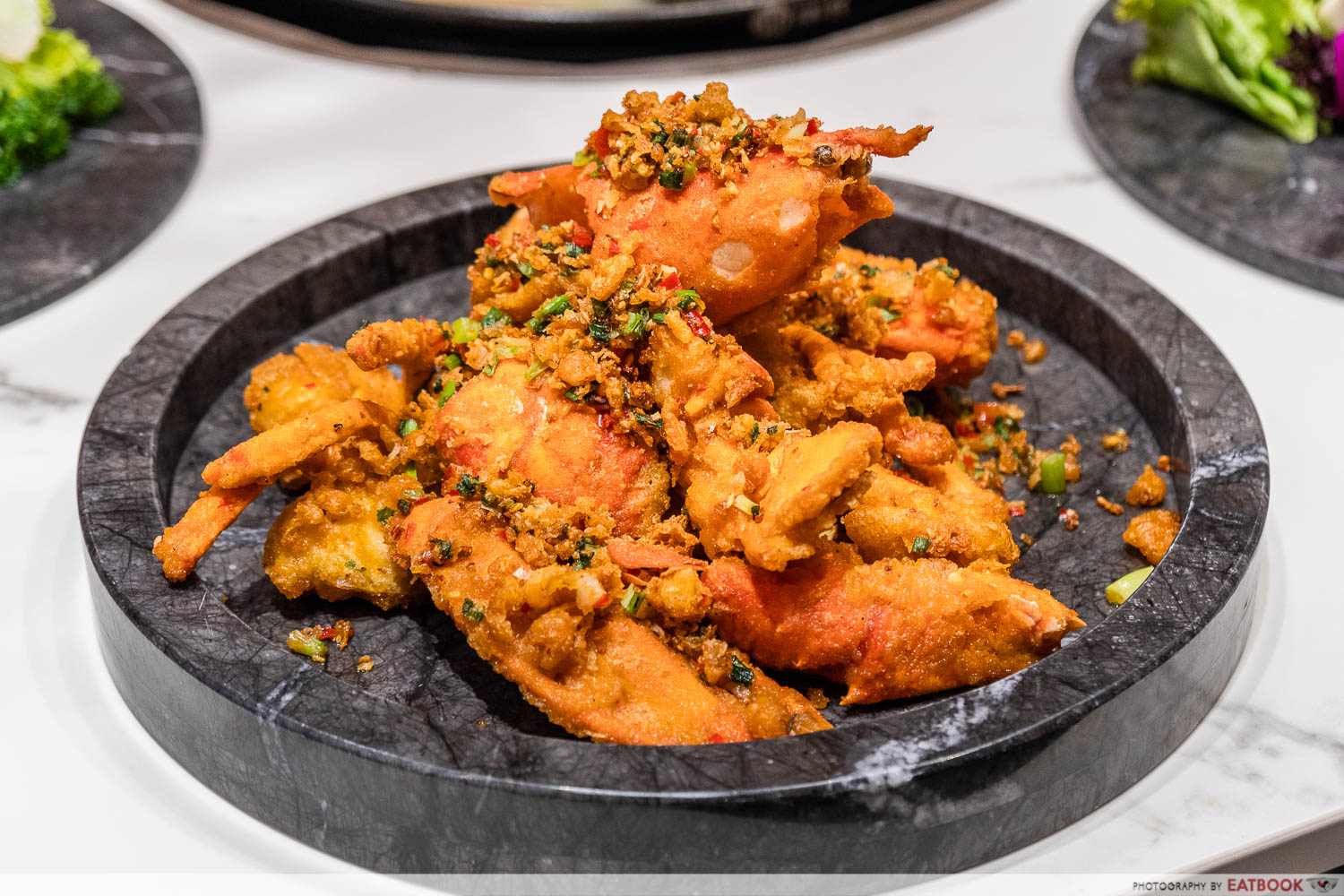 If you're feeling fancy, splurge on their Boston Lobster ($35++), which comes either raw for your hotpot, or cooked and ready-to-eat.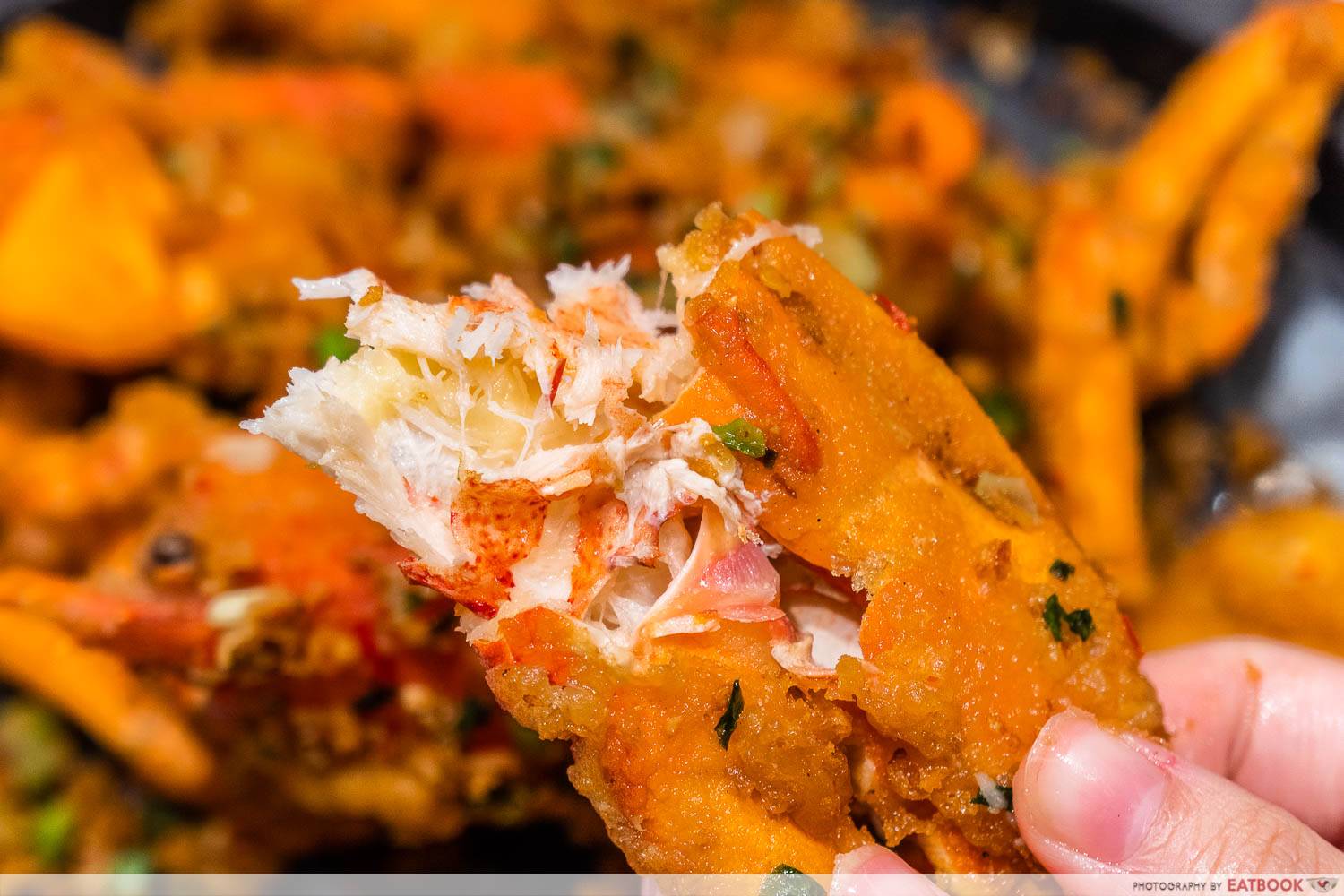 We were told that the lobster is only seasoned with black pepper and salt, which came as a surprise to us as it was very flavourful. The only drawback was that there wasn't a lot of meat within—perhaps it wasn't lobster season then.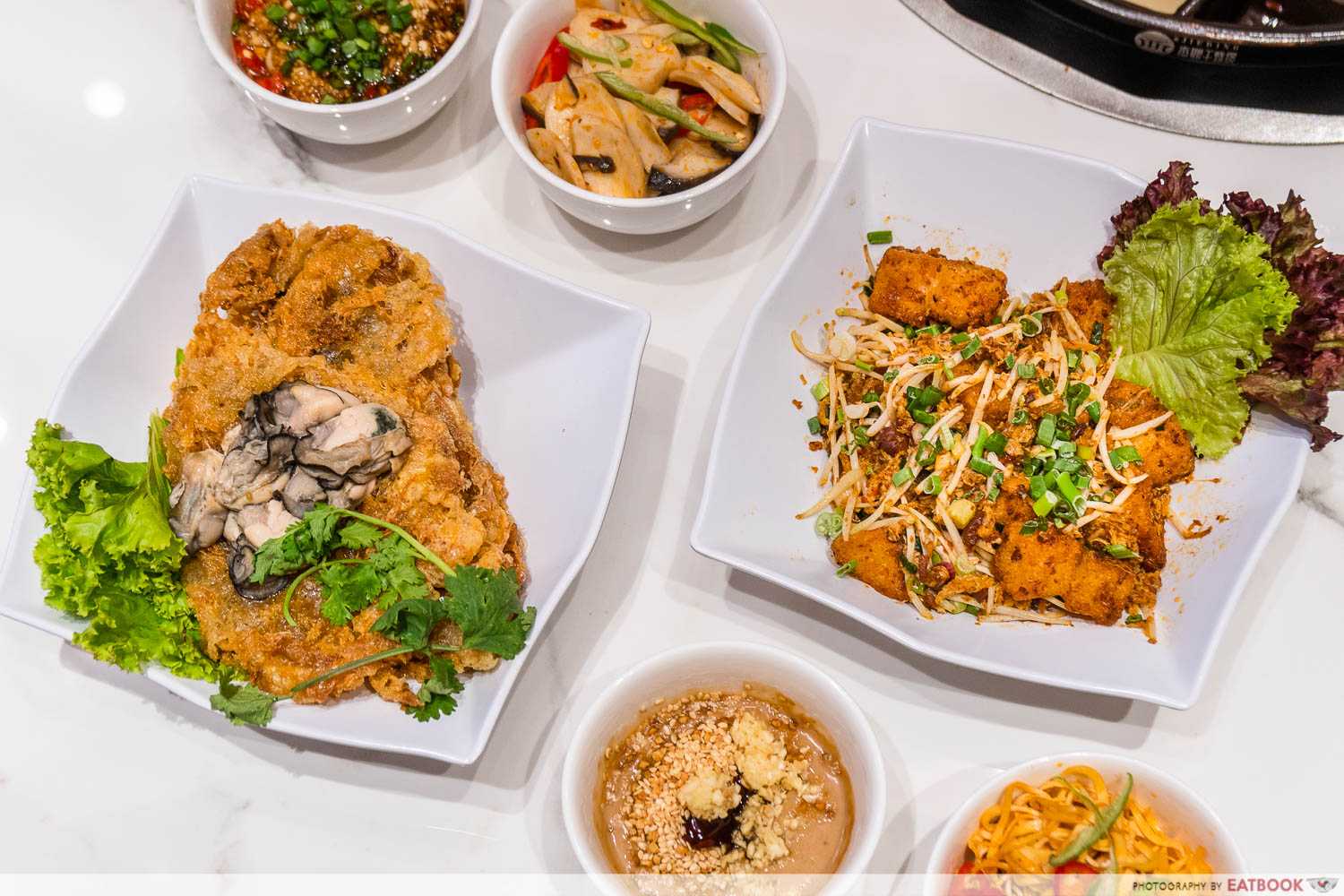 You can also order some local delights, including Oyster Omelette ($10.90), XO Carrot Cake XO ($10.90++), and Crab Meat Fried Rice ($14.90++). The first two dishes were fried till crispy, and I especially enjoyed the carrot cake. As for the fried rice, apart from the generous amount of crab meat, there was nothing much to shout about. However, if you're looking to pair your hotpot with some carbs, it's an option to consider.
Here's another tip: if you mention certain phrases to your server, you can score some free dishes and drinks for your table! For a free chicken cutlet, say '大吉大利,我要吃鸡 (Da ji da li, wo yao chi ji)', which loosely translates to 'I want to eat chicken'. You can also get a free pork belly and pork collar platter when you say '我的小仙女 (Wo shi xiao xian nu)'. 
Ambience at Qi Xiang Hotpot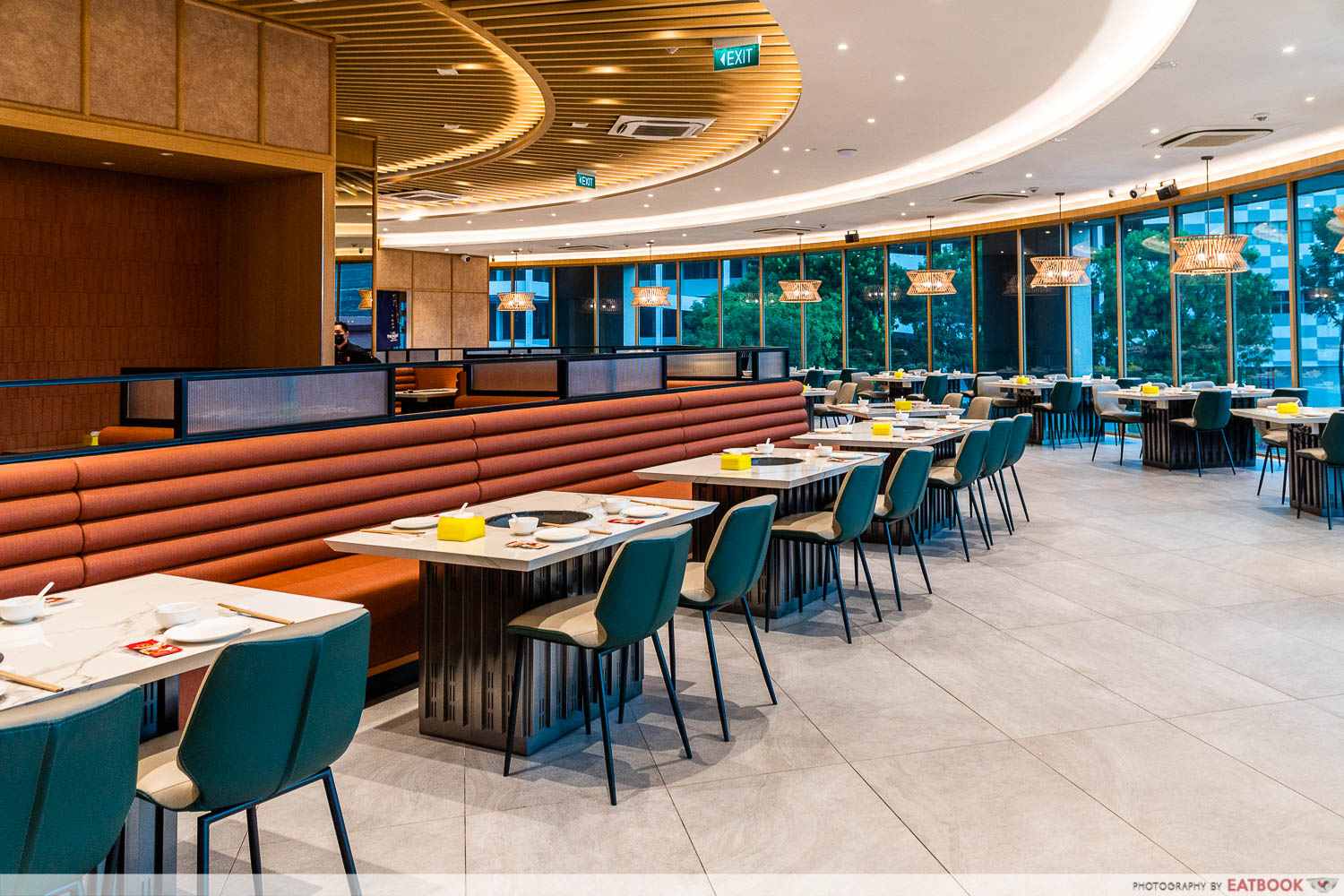 Qi Xiang Hotpot is located at The Chevrons, which is a recreational club along Boon Lay Way. It's a 10-minute bus ride from Jurong East MRT Station. The restaurant is quite spacious with plenty of seating areas; you can even reserve a private room to dine with your friends, but this comes with a $500 minimum spend.
I also noticed that there wasn't much of a crowd even during lunch hours. I assume it was due to the location of the restaurant.
Mrs Pho House Review: Vietnamese-Style Hot Pot And Grill Restaurant In Orchard
The verdict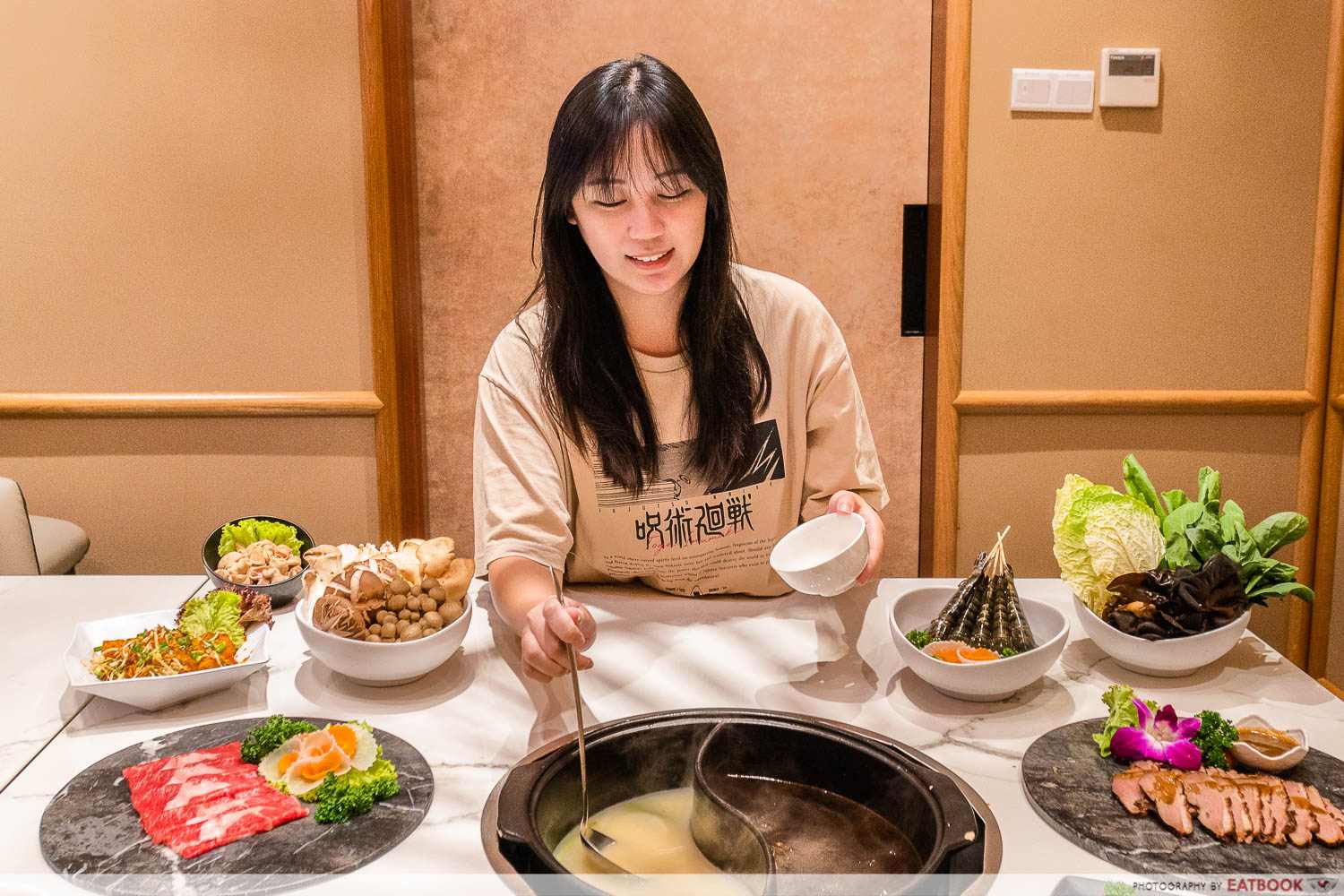 Prices here are mid-range, but I don't see a problem if I shared the cost with a group of friends. The staff here are very friendly and sweet, so you do feel very comfortable and welcomed. 
You'll be spoiled for choice with the wide variety of ingredients available. This place also opens till 3am, so it's a great supper spot to hang out with friends. Unfortunately, the ulu location was a drawback for me, but other than that, I would definitely see myself coming back here again for my hotpot fix.
For more hotpot recommendations, check out our B.E.D review for beer hotpot and truffle ramen. You can also check out our Suki-Suki Thai Hot Pot review for unlimited meats from $17.90!
Address: 48 Boon Lay Way, #03-06 The Chevrons, Singapore 609961
Opening hours: Daily 11am to 3am
Tel: 6908 4333
Website
Qi Xiang Hotpot is not a halal-certified eatery.
B.E.D Review: Beer Hotpot, Truffle Ramen And Mentaiko Sushi At New Food Court To Bar Concept Eatery
Photos taken by Zi Hui Tan.
This was a media tasting at Qi Xiang Hotpot.
Qi Xiang Hotpot Review: Hotpot Restaurant Open Till 3AM In Jurong, Has All-Day Breakfast And Rosti Too
Qi Xiang Hotpot Review: Hotpot Restaurant Open Till 3AM In Jurong, Has All-Day Breakfast And Rosti Too -

7/10
Summary
Pros
– Wide selection of dishes
– Dishes were packed with flavour
– Opens till 3am
Cons
– Inaccessible location
– Can be pricey for some
Recommended dishes: Rosti Plate ($10.90++), Smoke Infused Duck Breast Braised in Szechuan Sauce ($22.90++)
Opening hours: Daily 11am to 3am
Address: 48 Boon Lay Way, #03-06 The Chevrons, Singapore 609961