Sentosa GrillFest 2020 is here
Most of my happiest family meals, chalet parties, and bonding sessions have played out against the backdrop of a smoking charcoal pit because barbecues are such a go-to bonding affair for many Singaporeans. Enjoying grilled food prepared together are the best part of these events, and though we are unable to have gatherings over grilled chicken wings and hotdogs now, Sentosa GrillFest 2020 has arrived to fill that gap by bringing barbecued fare to our homes.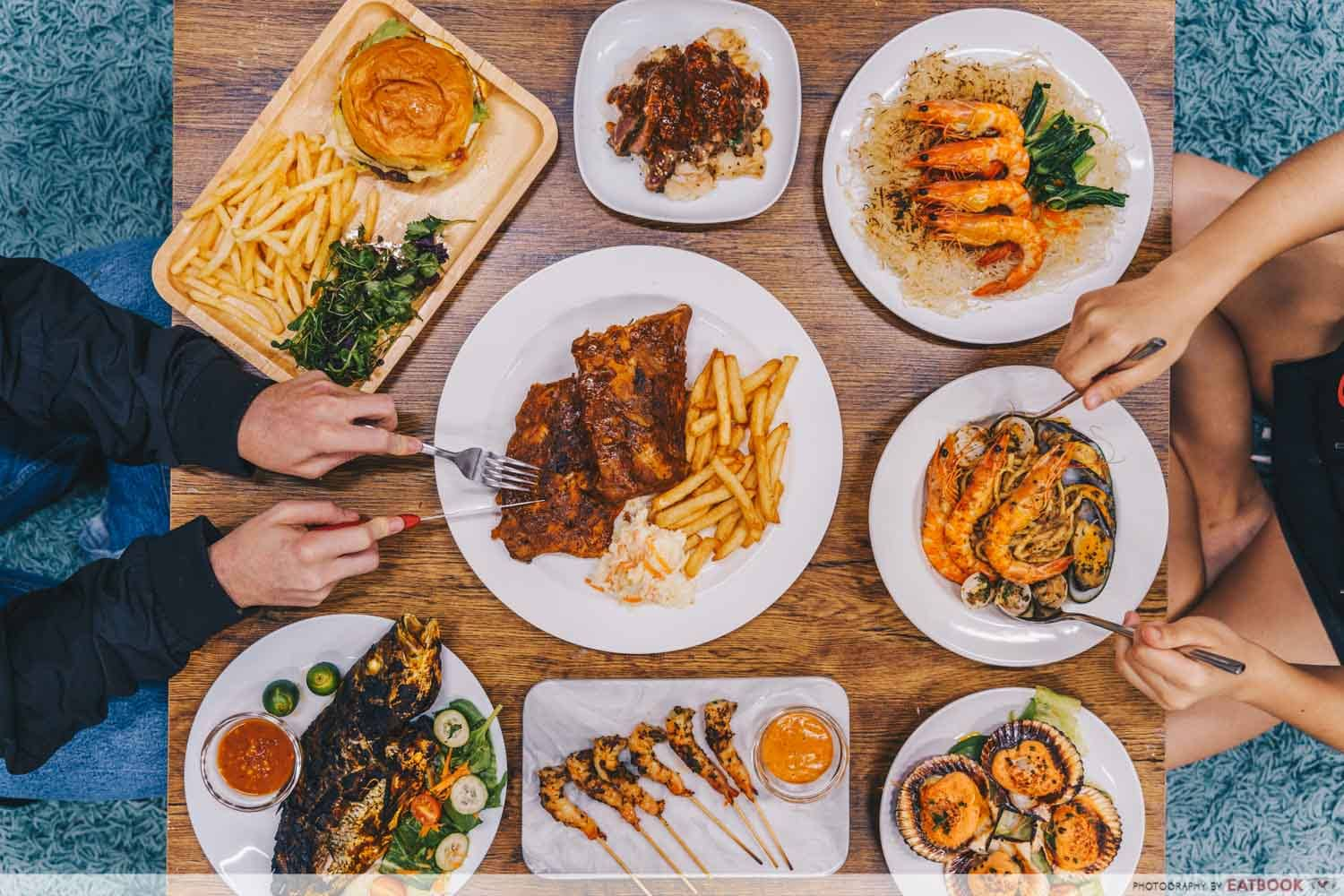 Sentosa GrillFest has long been a highlight on Singapore's food events calendar, and 2020 marks the very first Home Edition of the food festival.
There is plenty lined up to get the foodie within you riled up and ready. The event, which takes place every Thursday to Sunday from 29 October to 22 November 2020, will feature over 80 dishes you can get delivered to your doorstep. This includes exclusive menus from Singapore Chefs' Association, Sentosa's very own restaurants, and gourmet specialists, Angliss Singapore.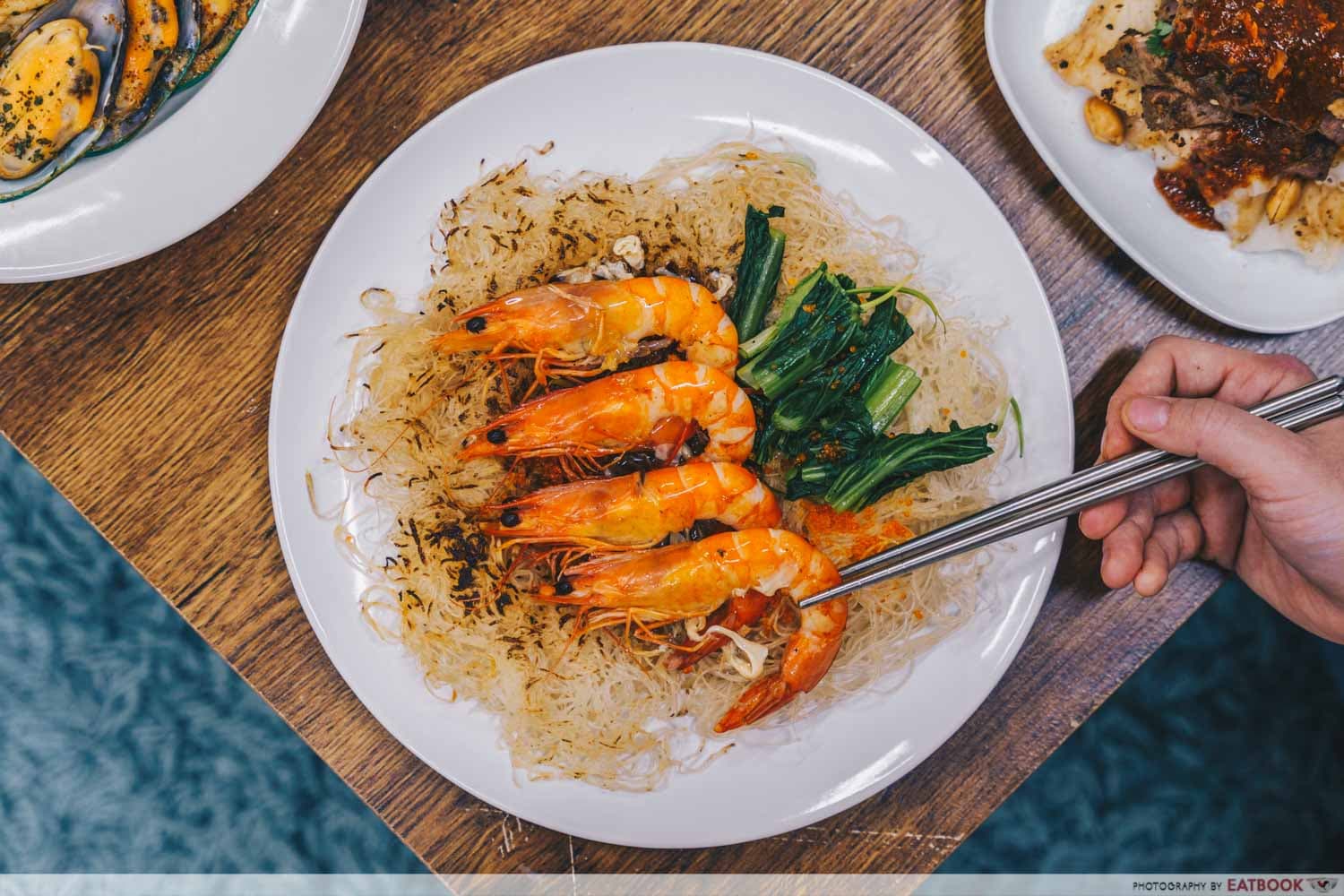 Sentosa has partnered with the Singapore Chefs' Association for Sentosa GrillFest 2020, so the menu will showcase event-exclusive dishes by renowned local chefs too. Most dishes are priced below $25, though the portions are generous enough for a few people, so here's your next group dinner sorted.
We'd recommend ordering a good mix of seafood, meats, and mains for a real satisfying meal.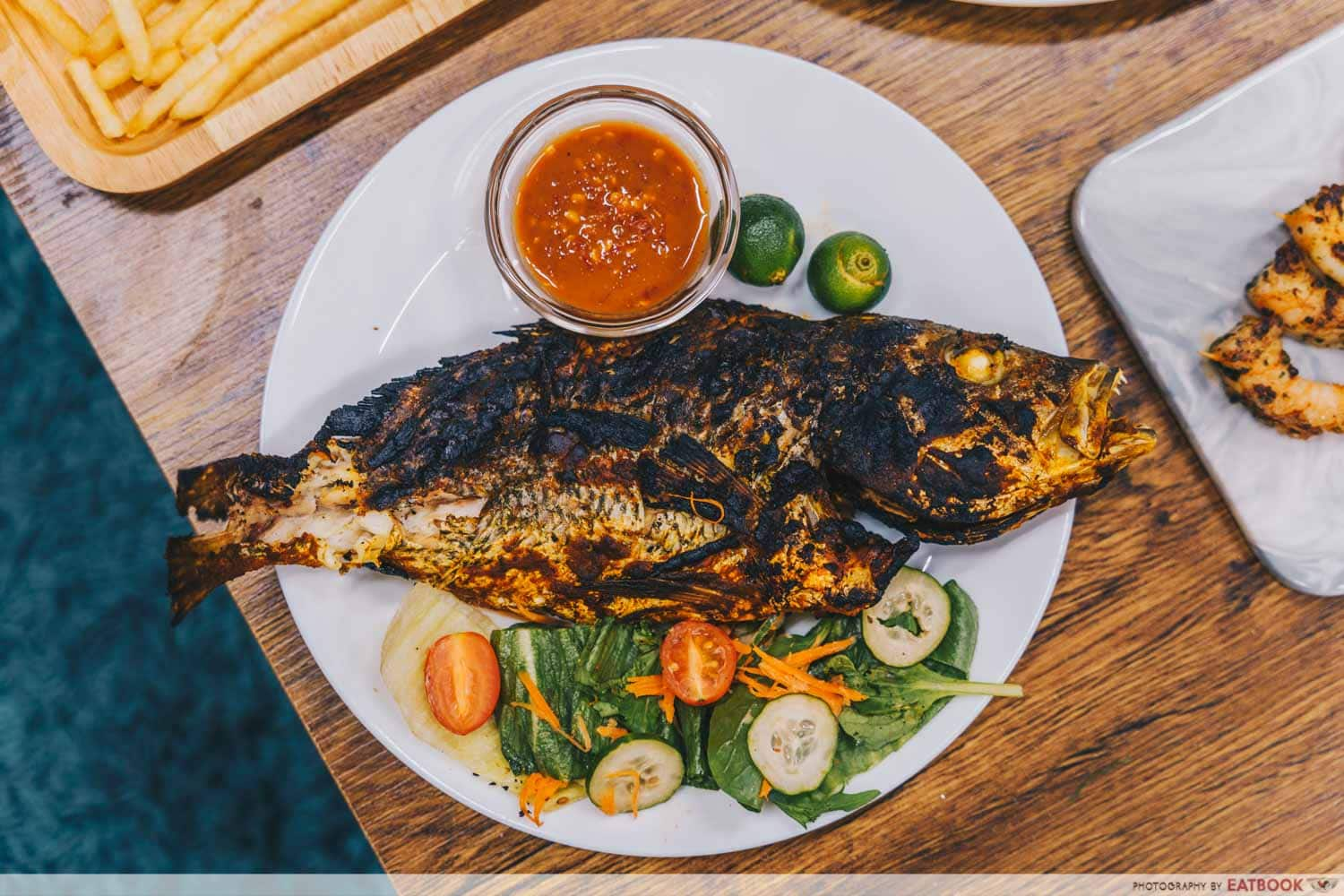 Grilled fish is a staple at barbecues, and while my allegiance used to be to stingray, the Middle East Whole BBQ Sea Bream with Sambal ($26) by Good Old Days could just change my mind.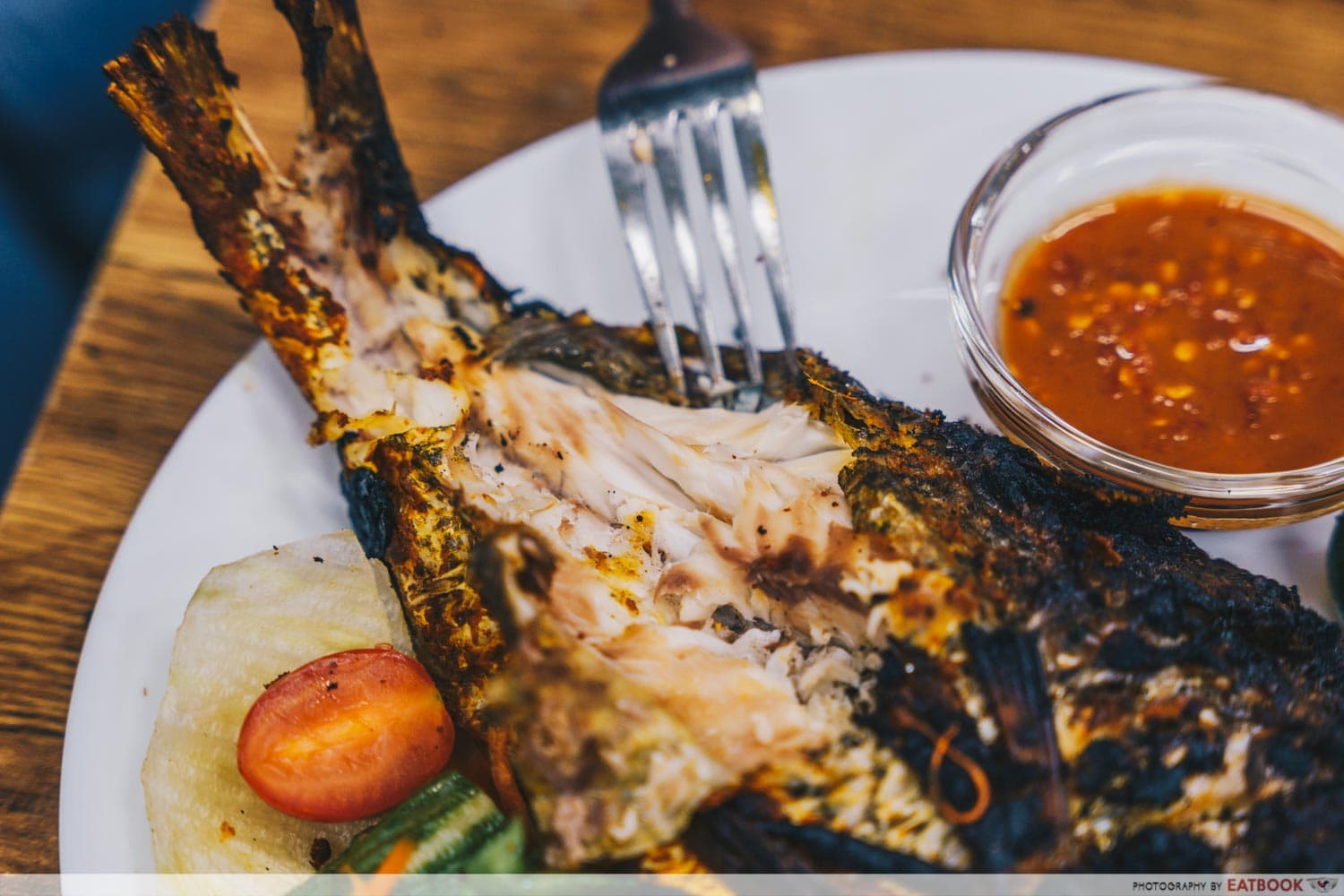 Chargrilled, crispy skin encloses tender fish meat subtly kissed by the charcoal smoke. Accompanied by piquant sambal that is heavy on the lime juice, this sea bream makes for a great centrepiece to the meal. Just be mindful to eat it straight away, or warm it up in the oven after delivery, as the skin can get rubbery when cool.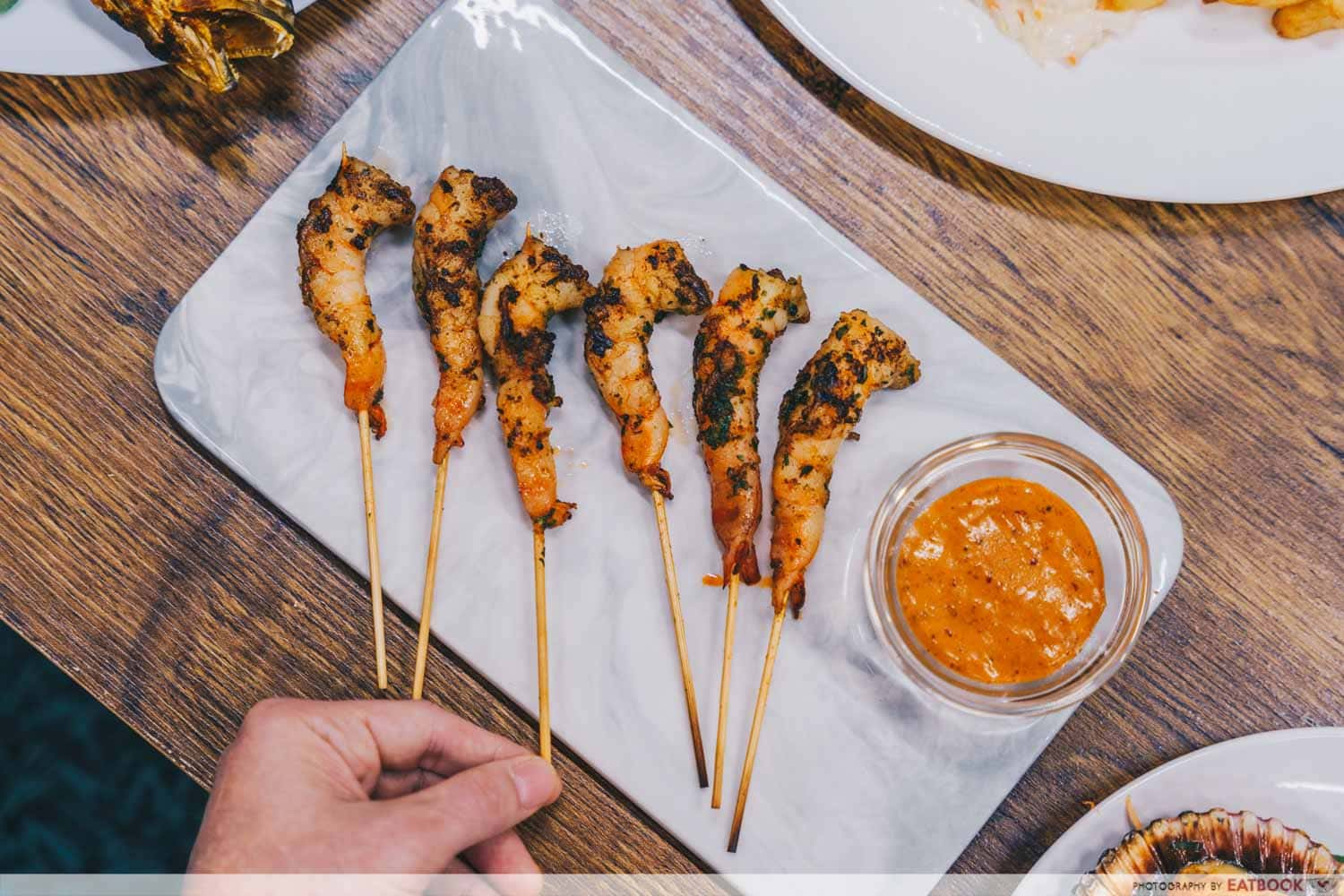 Another seafood spotlight is the Grilled Cajun Lime Shrimp with Chipotle Mayo ($15) by Chef Pah Qi Fan, founder of The Crane Grain. This exclusive dish is a cajun twist on the familiar barbecued prawns, dressed in a zesty, spicy chipotle mayonnaise and doused liberally with lime juice.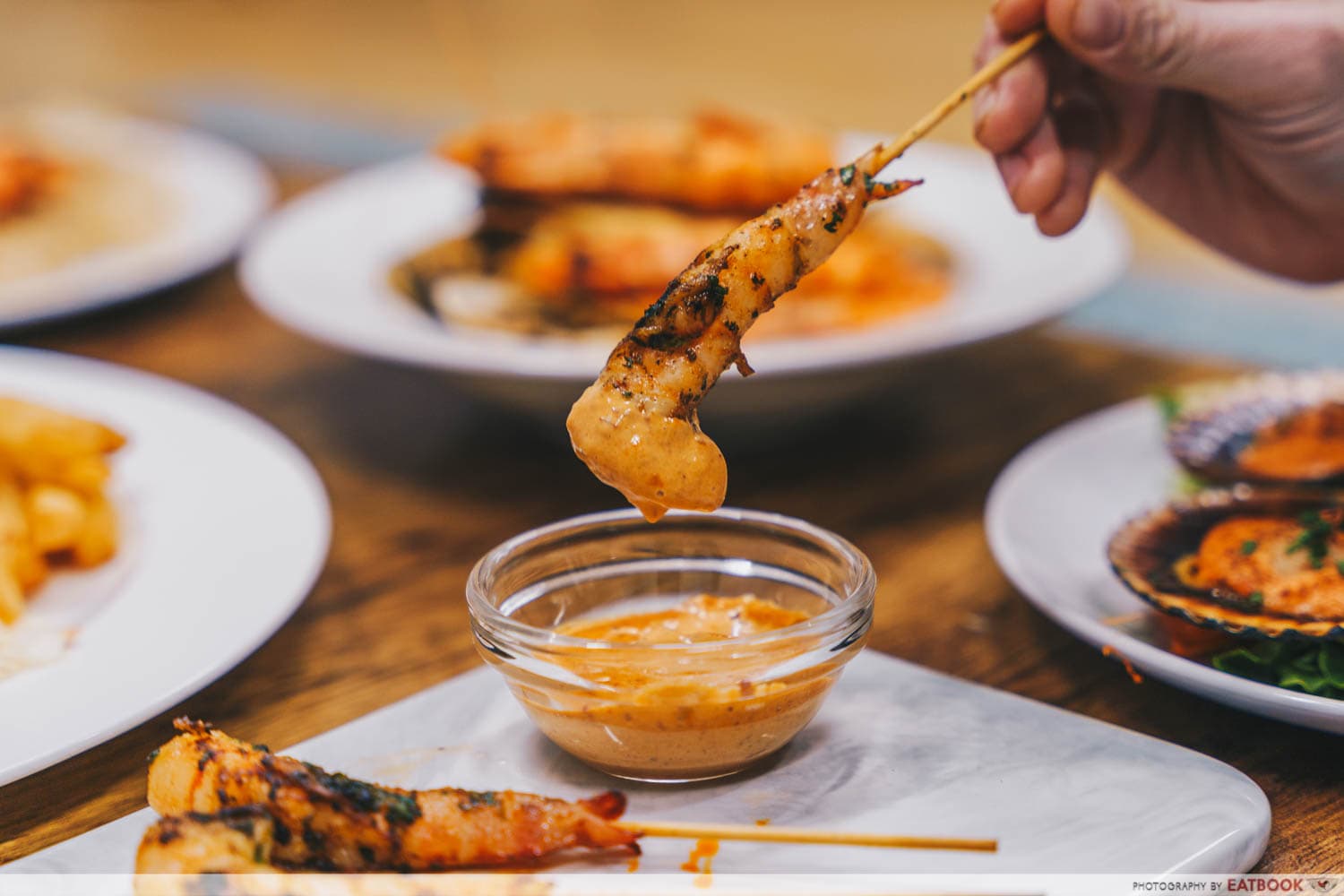 Spices and lime zest add a kick to these bite-sized skewers, great for keen fans of shrimp.
Shrimp Prawn Seafood Review: Famous Seafood Steel Pot Vermicelli With 2-hour Wait Opens A Restaurant At Boat Quay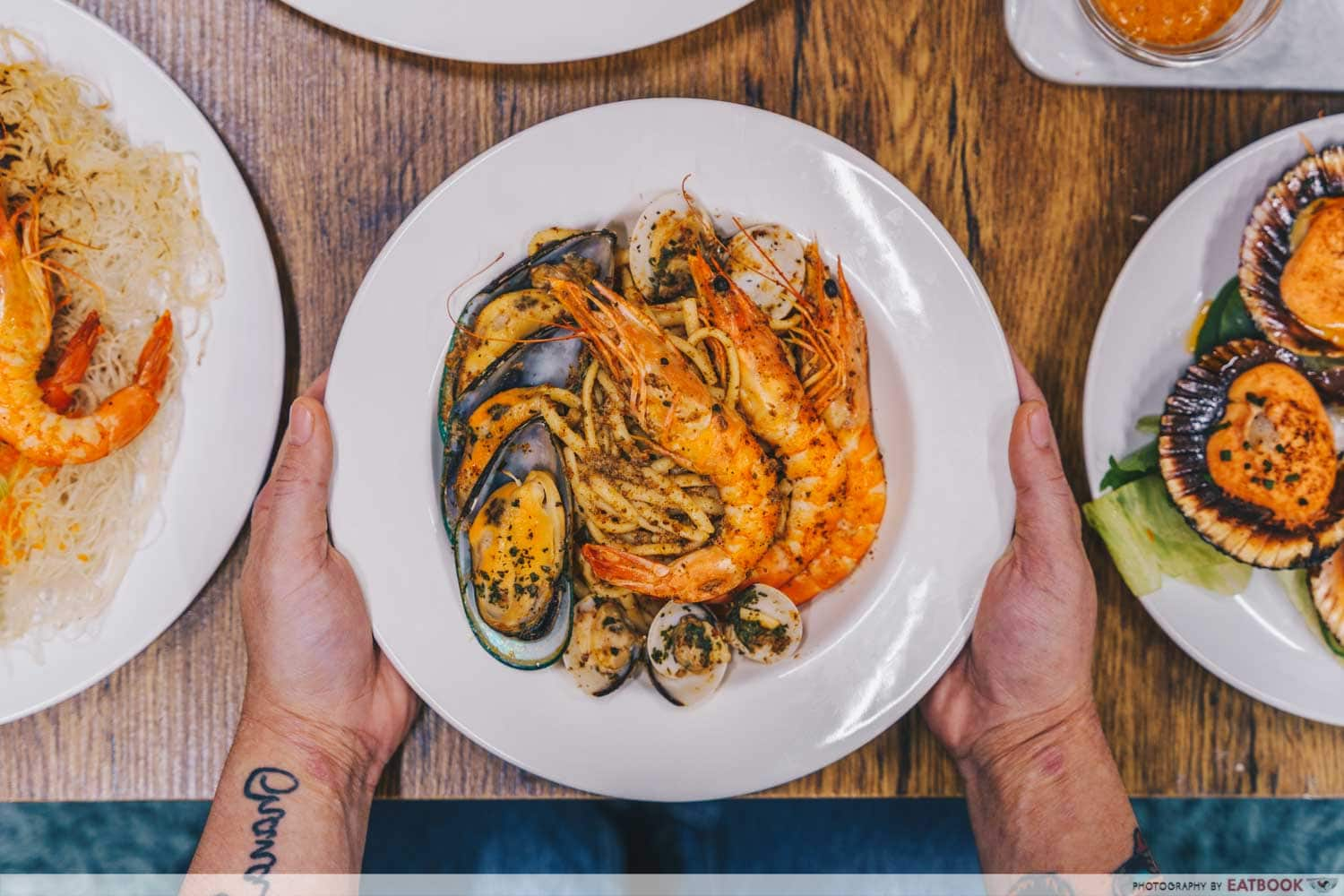 Round off the seafood showdown with the Seafood Laksa Linguine ($18) by Chef Tony Khoo, an honorary member of Singapore Chefs' Association, who has 16 years of culinary experience, and is now the executive chef at Marina Mandarin Singapore.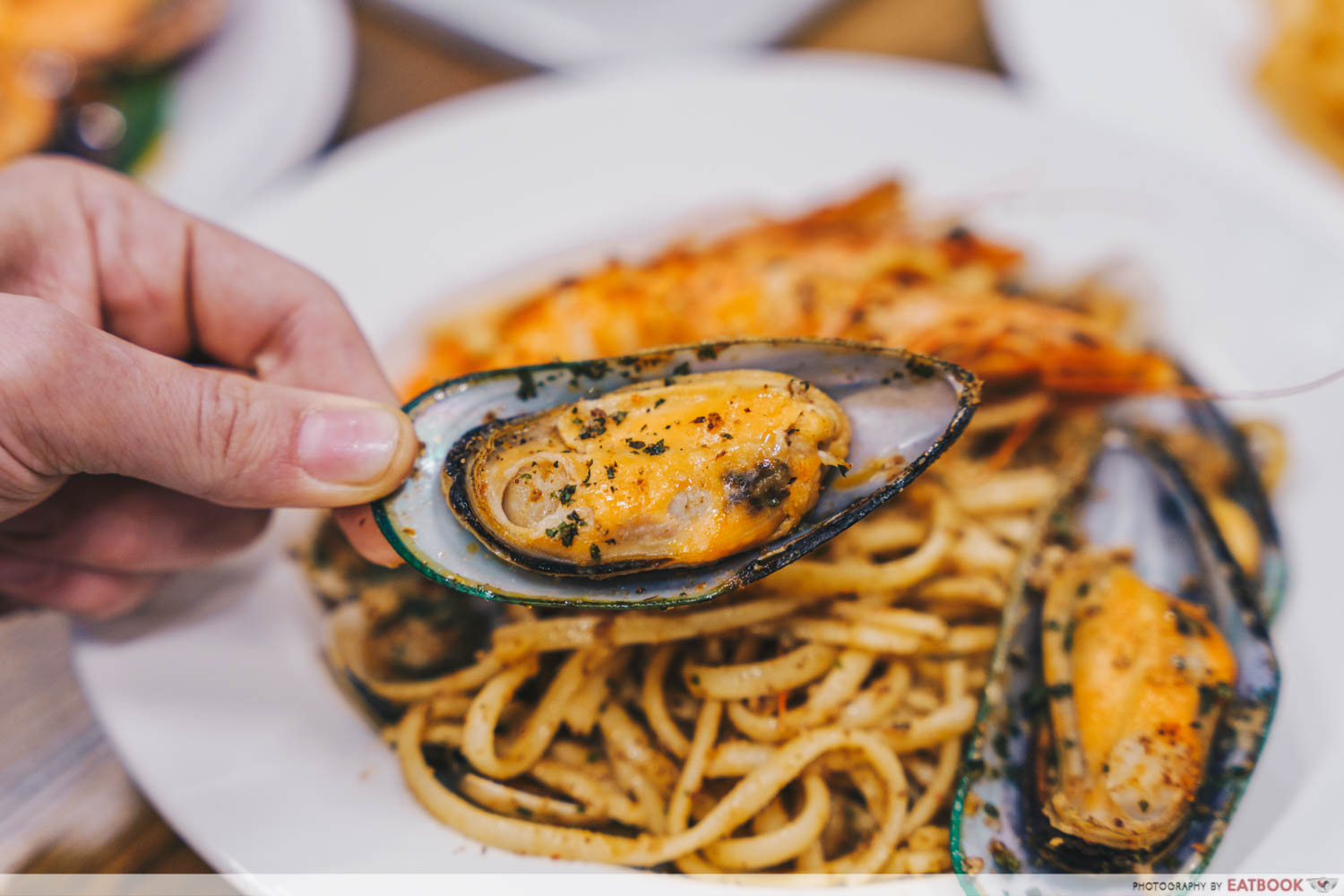 Laksa pasta has been a cafe staple in Singapore for some time now, but Chef Khoo's take features a generous serving of charred prawns and mussels.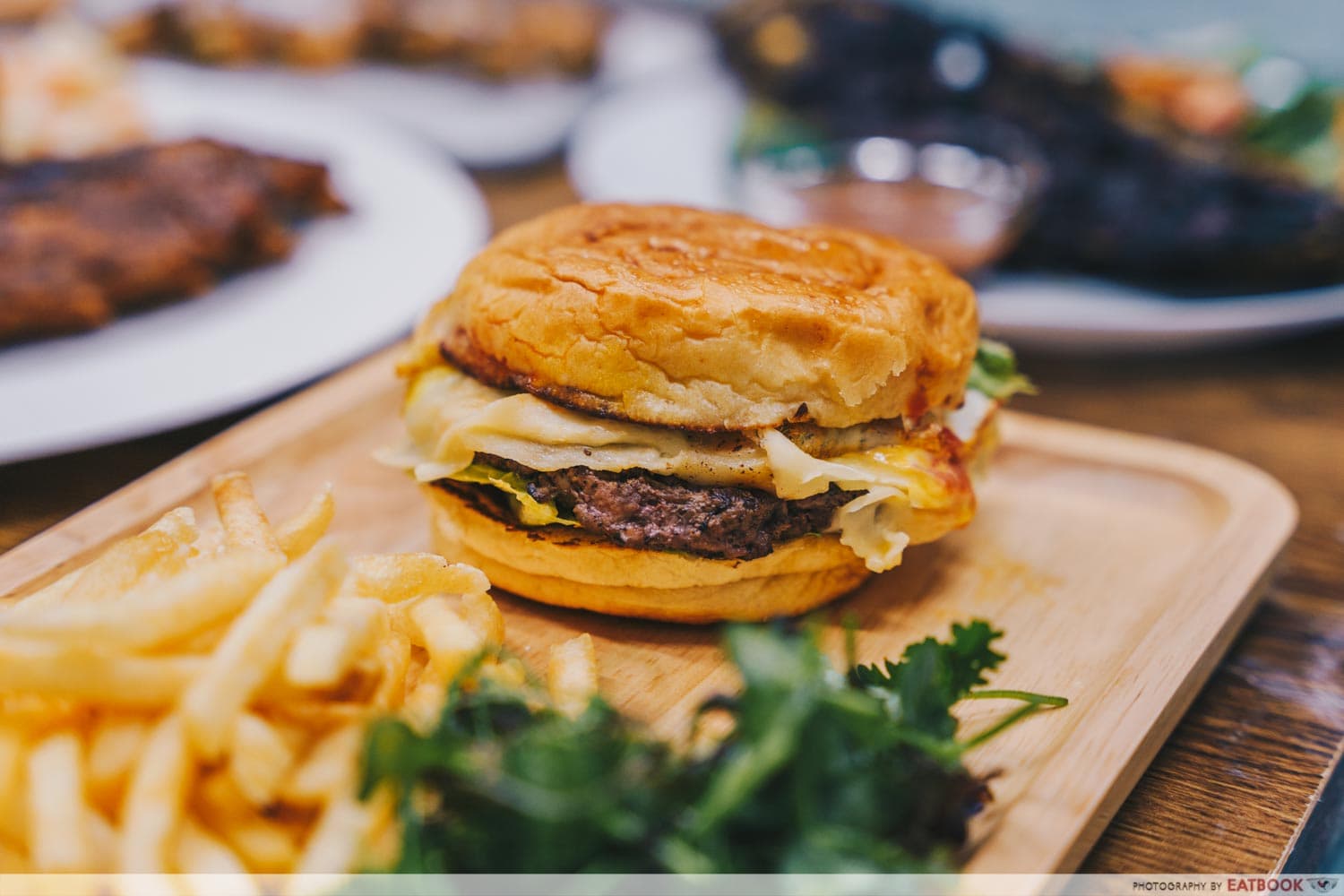 Everyone knows that eM by The Marina is an easy go-to for burgers and fries in Sentosa. Now, we can take their The Better Burger V6.0 ($19) home, and have no shame digging into this messy whopper.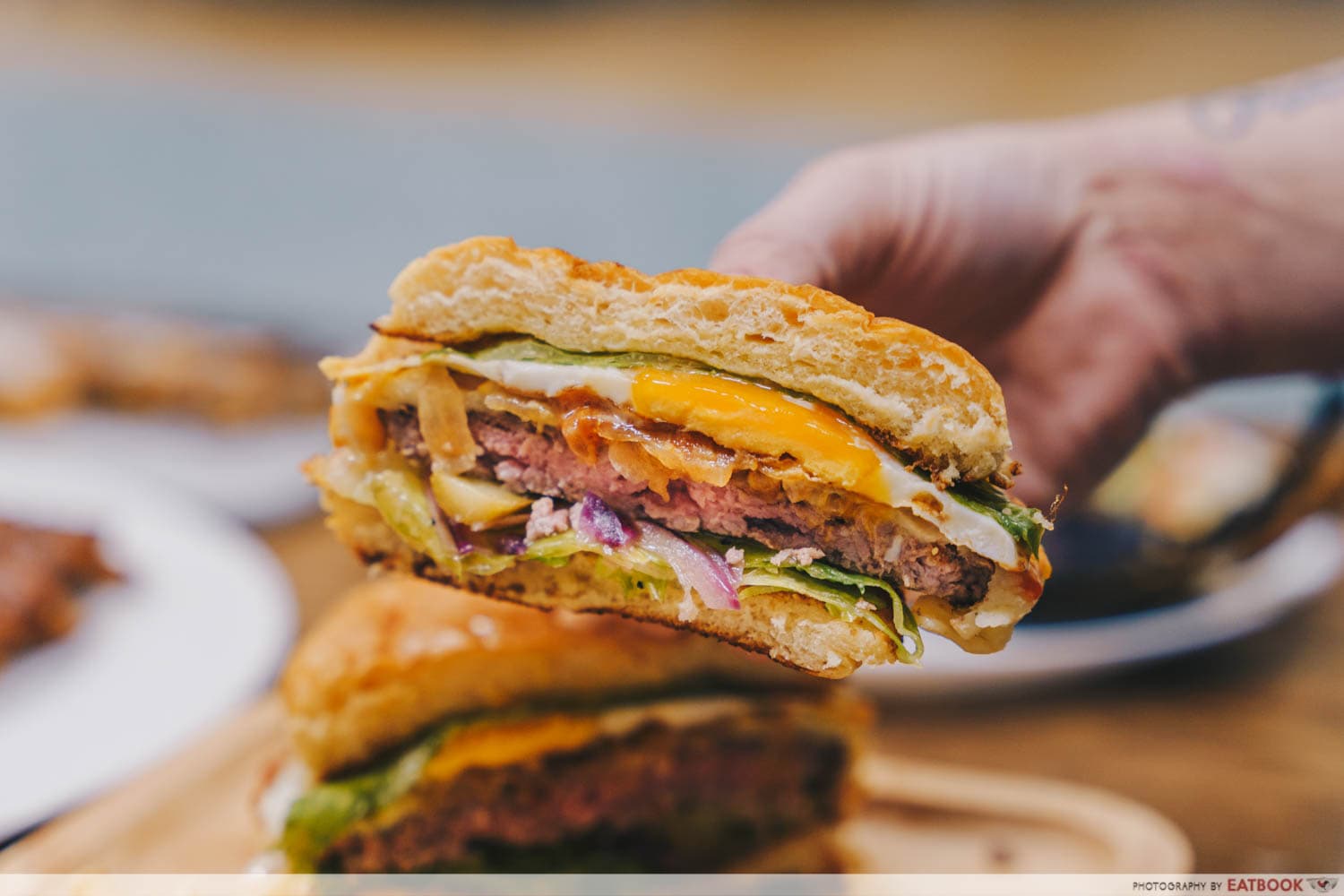 A new brioche bun recipe ensures that the grilled 100% Australian Beef Patty enjoys extra buttery cushioning, while the combination of melted Gruyere cheese, sauteed onion, red onions, pickles, lettuce, and ketchup check all the boxes for flavour and texture. You can even add on more to enhance the burger, from a sunny-side-up egg to extra cheese. The burger arrived still medium-rare, and juicy.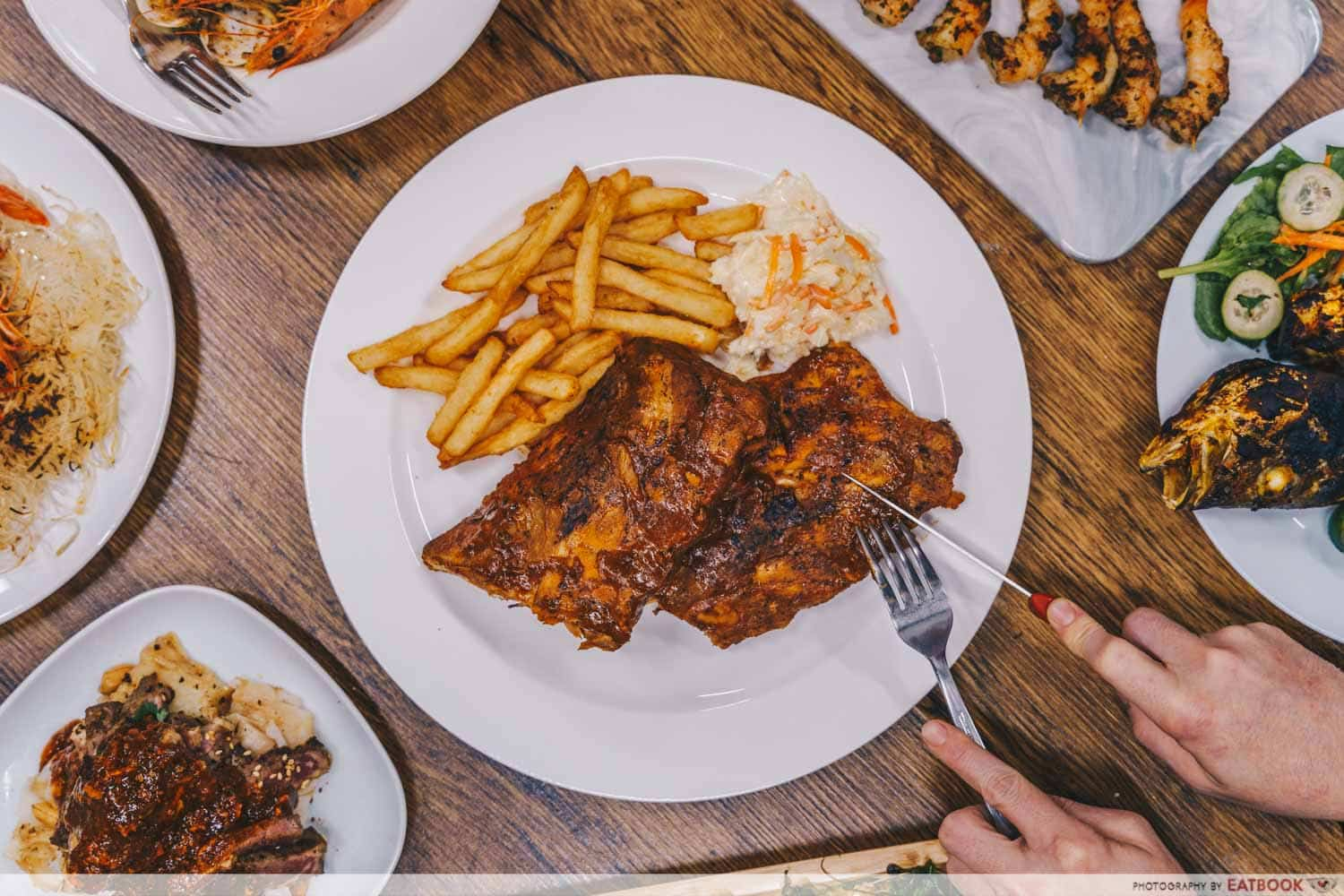 No barbecue meal is complete without a rack of caramelised ribs, so give the Kentucky Bourbon BBQ Pork Ribs ($22) by Angliss a try.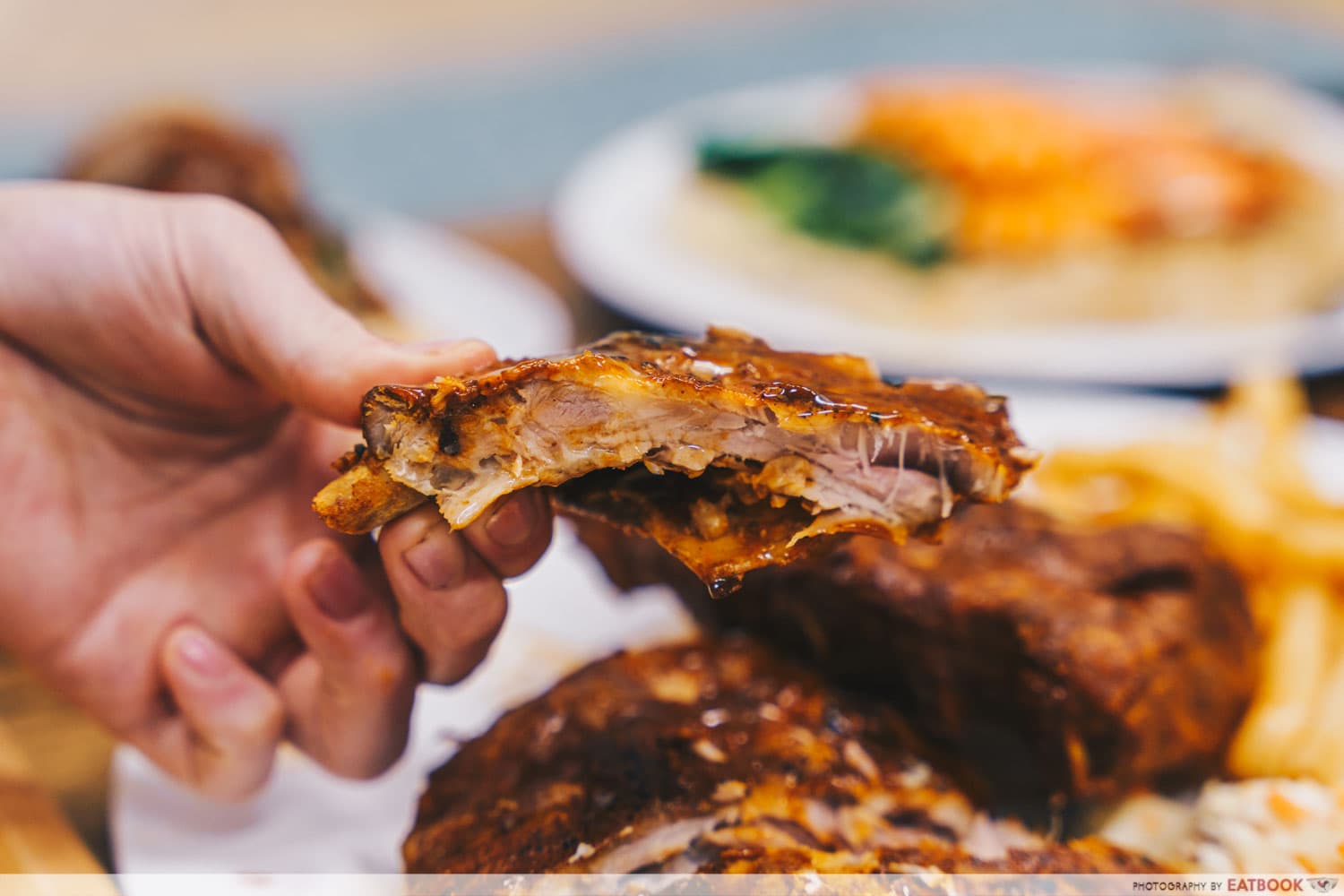 Marinated, then slow-smoked for three hours before the baby back ribs are glazed in a homemade barbecue sauce, every rib is packed with honeyed sweetness, finished with the subtleness of smoke.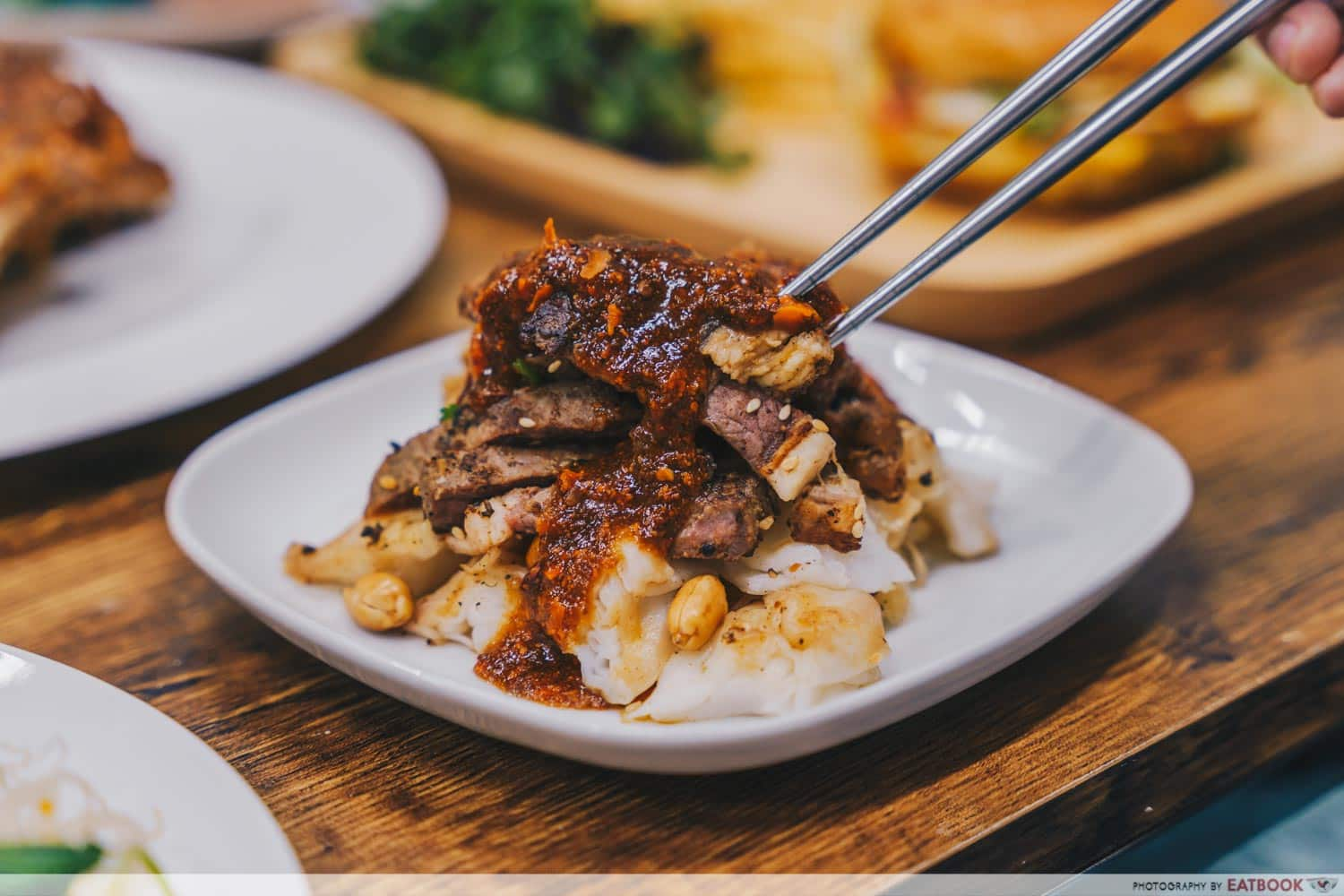 The final dish that caught our eye was the Steamed Cheong Fan with Grilled Beef and Mala Sauce ($12) by Chef KK Kong of Singapore Chefs' Association Vice-President and the Executive Chef at Sentosa Golf Club. Instead of char siew, these rice rolls circle Australian beef sirloin and are dressed with a numbing mala sauce.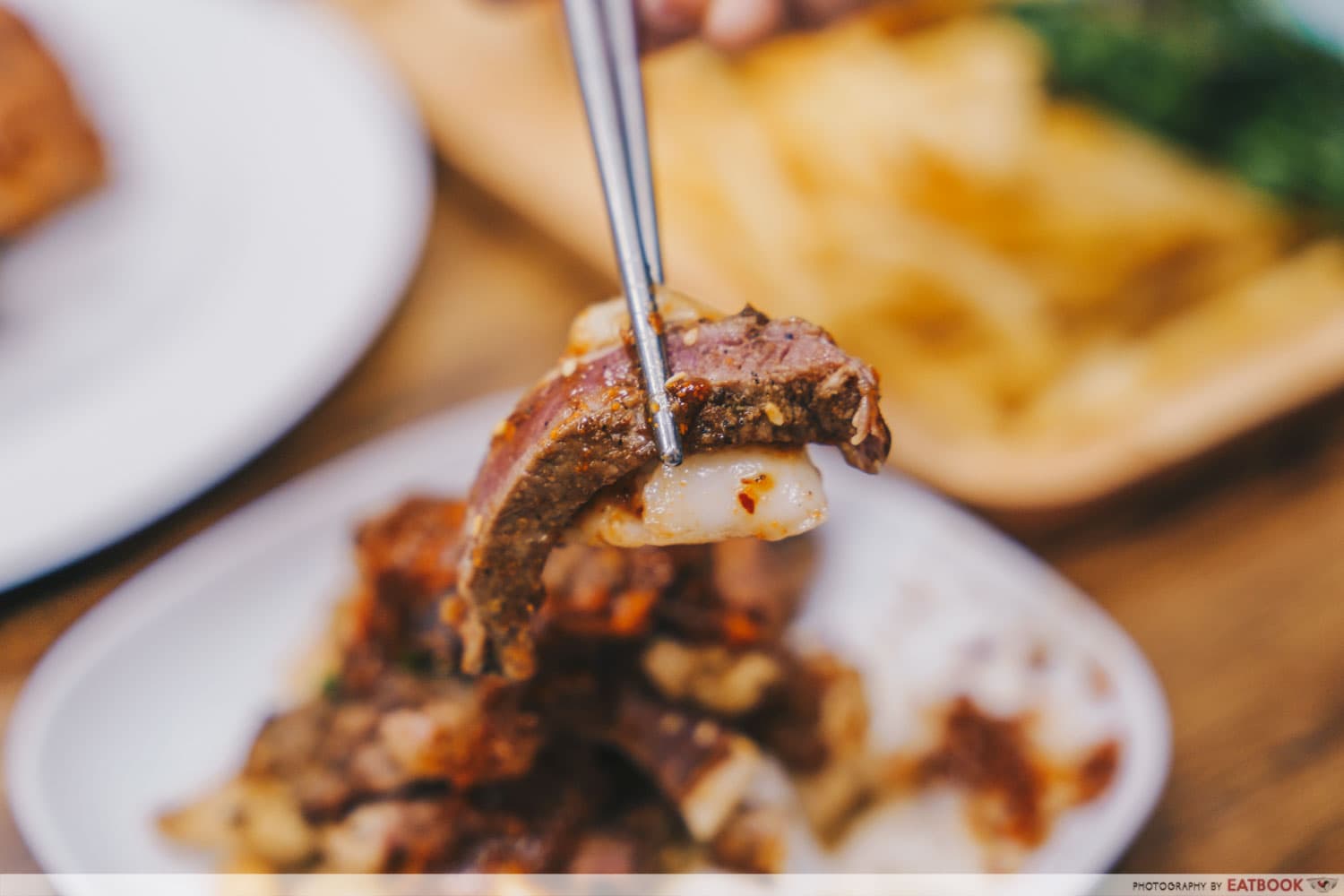 This was the dish we fought to have the last bite of. A mouth-watering mala sauce coated every single rice roll, and the medium-rare steak slices brought on full-flavoured fat to the combination. The steak slices are very generous, so there's more than enough to go around.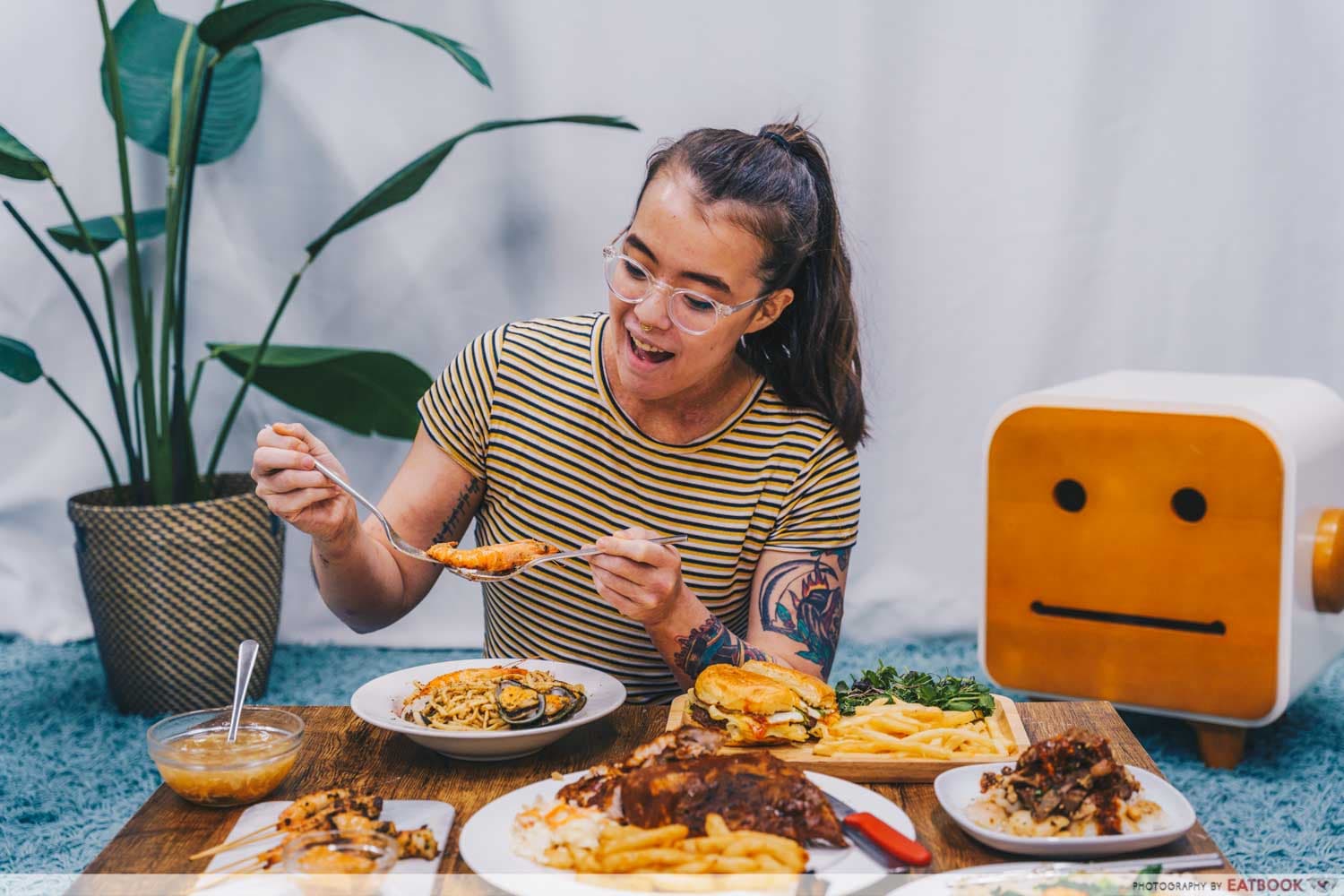 Instead of fussing over what to order for your next group dinner, treat yourself and your friends to the fare from Sentosa GrillFest 2020 by ordering here. Islandwide home delivery options are charged at $3 per 4km radius, and capped at $18.
For those who prefer a more DIY approach, the event will also be selling a variety of Grill-It-Yourself (GIY) Kits so you can put your own spin on barbecued classics at home. Every kit includes a curated set of ingredients to make a signature dish, such as burgers, grilled octopus pasta, and Korean barbecue. Prices for the GIYs start from $45, and feeds four. If you prefer to learn from the pros, then Sentosa GrillFest also has masterclasses by chefs, hosted on LazLive. Check out the calendar here.
17 Korean Restaurants In Tanjong Pagar And The CBD For Korean Barbecue And Army Stew
If you pay with a Mastercard, you can get $5 off the GIY kits, with a minimum spend of $50, excluding delivery charge. You can also receive a complimentary $10 Sentosa GrillFest voucher when you purchase the 90+5 tokens option for the Sentosa FUN PASS. Terms and conditions apply. 
Sentosa GrillFest will also be hosting livestream shows for their Flash Deals, where you can nab discounted vouchers, exclusive deals and more, on LazLive every Wednesday at 6pm, and Angliss Market Place's Facebook page every Tuesday and Thursday at 8pm, and Saturday at 3pm.
Photos taken by Lim An.
This post is brought to you by Sentosa.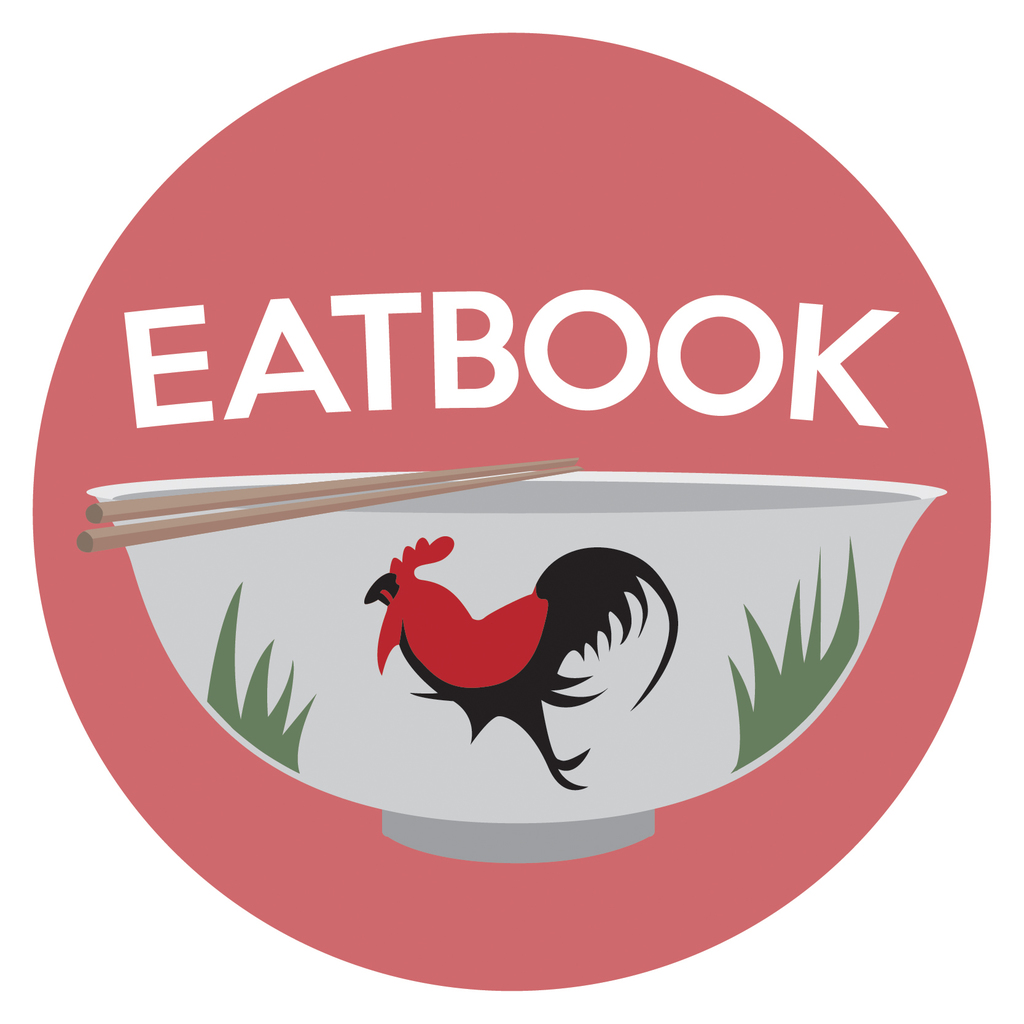 Drop us your email so you won't miss the latest news.