Pop-up restaurant at Standing Steakhouse

[Edit 11 December 2019: This promotion has been extended to 21 December 2019]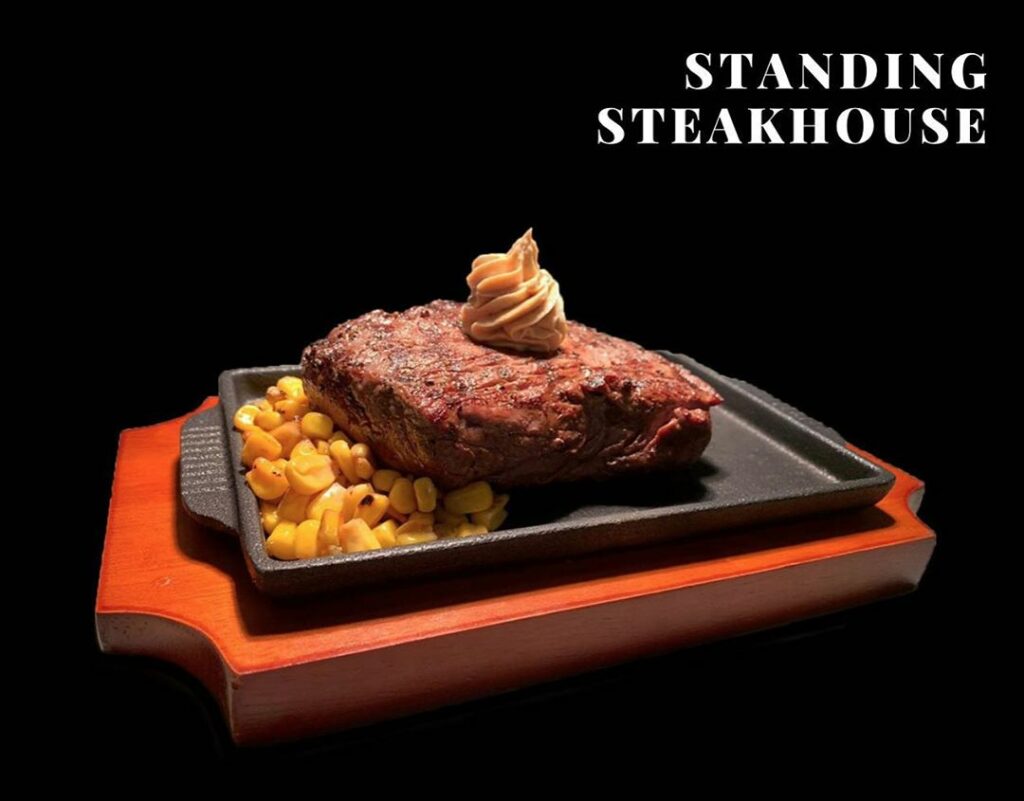 Image credit: @standingsteakhouse

It's not often that this happens, but a pop-up steak restaurant has recently opened at Orchard Plaza. Only available till 21 December 2019, Standing Steakhouse serves only one item on the menu.
Their US Rump Steak 200g ($20) is seared at high heat to lock in the beef's flavourful juices and is only served on a piping hot metal teppan plate at medium-rare for optimum doneness. If you prefer your meat to be a little more cooked, the restaurant is more than happy to prepare it to your preferred doneness.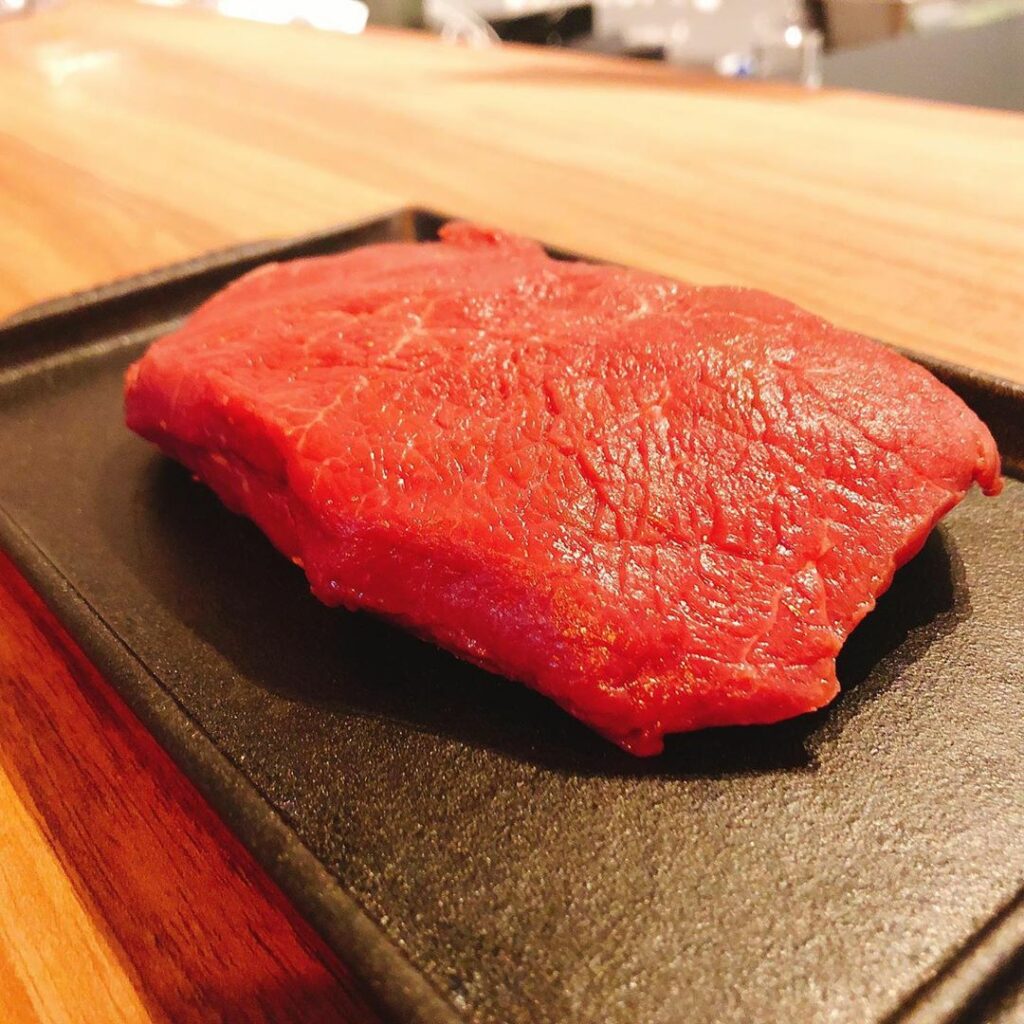 Image credit: @standingsteakhouse

Featuring a whopping 200g of American rump steak, this cut of beef is generally leaner and has less fat as compared to other prime cuts such as ribeye and striploin. This does not mean that it's lacking in flavour though. The steak is basted with a specially prepared shoyu butter to give it an additional boost of meaty flavours.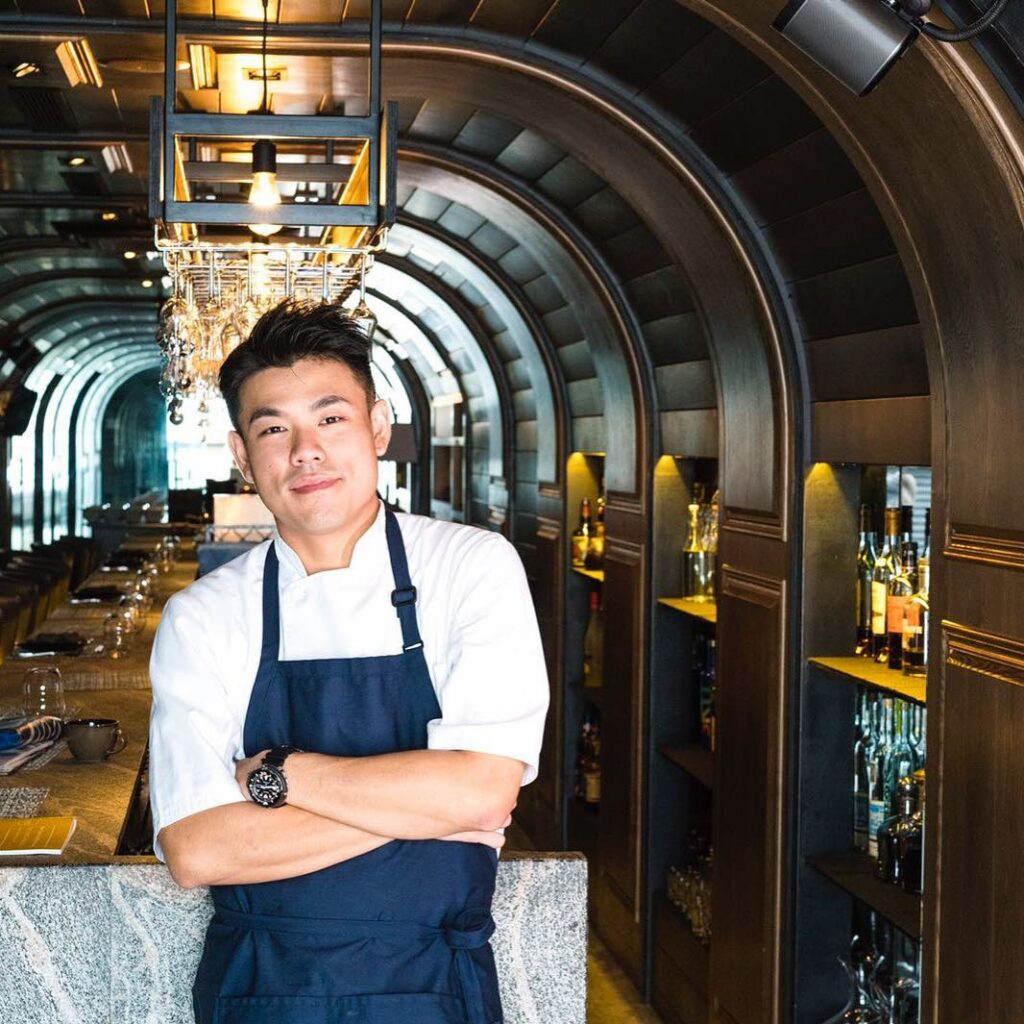 Image credit: @jemm_cooks

This store is the brainchild of Jeremy Chiam, who's also chef-owner of French-Japanese fusion restaurant Le Binchotan. Known for its heavy use of bincho-tan, or Japanese white charcoal, the 38-seater restaurant has been drawing up a crowd since its opening in 2016.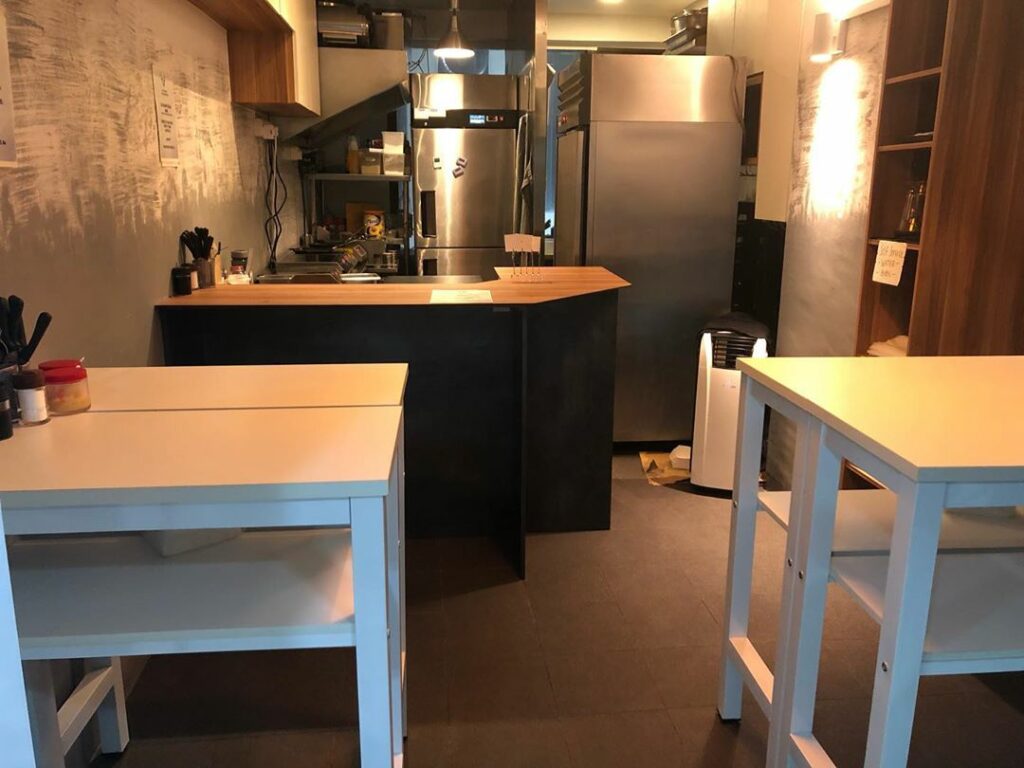 Image credit: @standingsteakhouse

However, unlike its glitzy sister restaurant, there are no seats at the 15-seater restaurant at Orchard Plaza. You'll have to stand as you eat your steak, just like what the restaurant name implies. 
This makes for quite an interesting experience, similar to the popular Ikinari steak house in Tokyo. 
At $20 nett for a huge chunk of beef, this steak is up there as one of the most value-for-money meals you can get in town. While it might seem a little puzzling for the store to open for just one month, the restaurant is likely to be a litmus test for Jeremy to gauge market interest. Here's hoping that they'll make this a permanent concept.
If you're still looking for affordable steaks, be sure to check out our guide on affordable steaks in Singapore and MediumRare at Tampines!
Address: 150 Orchard Road, #04-21, Orchard Plaza, Singapore 238841
Opening hours: Mon-Sat 12pm to 9pm
Website