Your Deli Bite Banh Mi in Jurong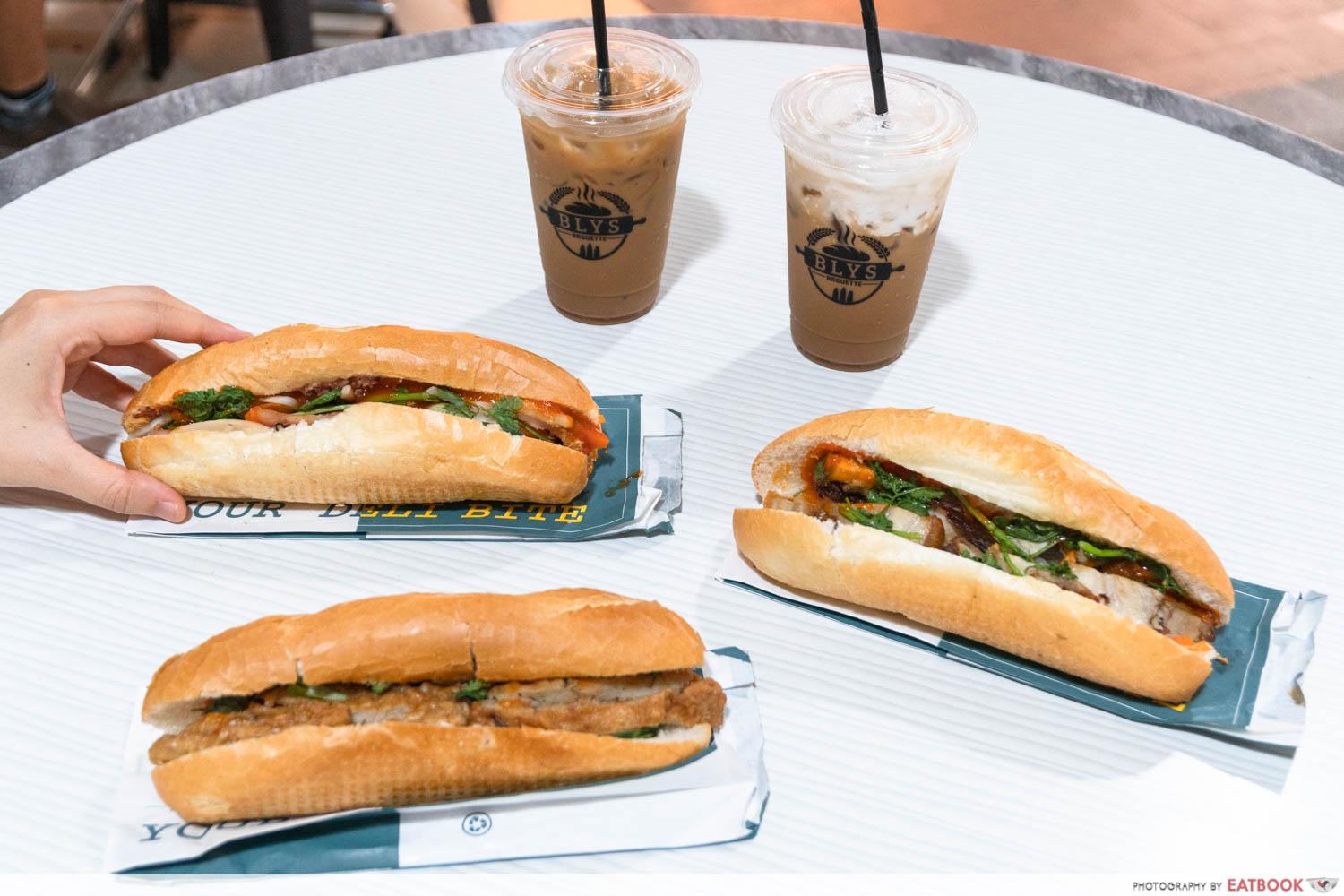 Banh mi is one of my favourite dishes for a quick and healthy fix. When done right—think freshly toasted baguette stuffed with crunchy veggies and savoury meats—it makes for a satisfying meal that'll turn any bad day into a good one. A new addition to the west side of the island is Your Deli Bite Banh Mi, a takeaway-only, Vietnamese-owned kiosk.
Banh Mi Sai Gon Review: 123 Year-Old Banh Mi Recipe With Pig's Ear Filling And More
Food at Your Deli Bite Banh Mi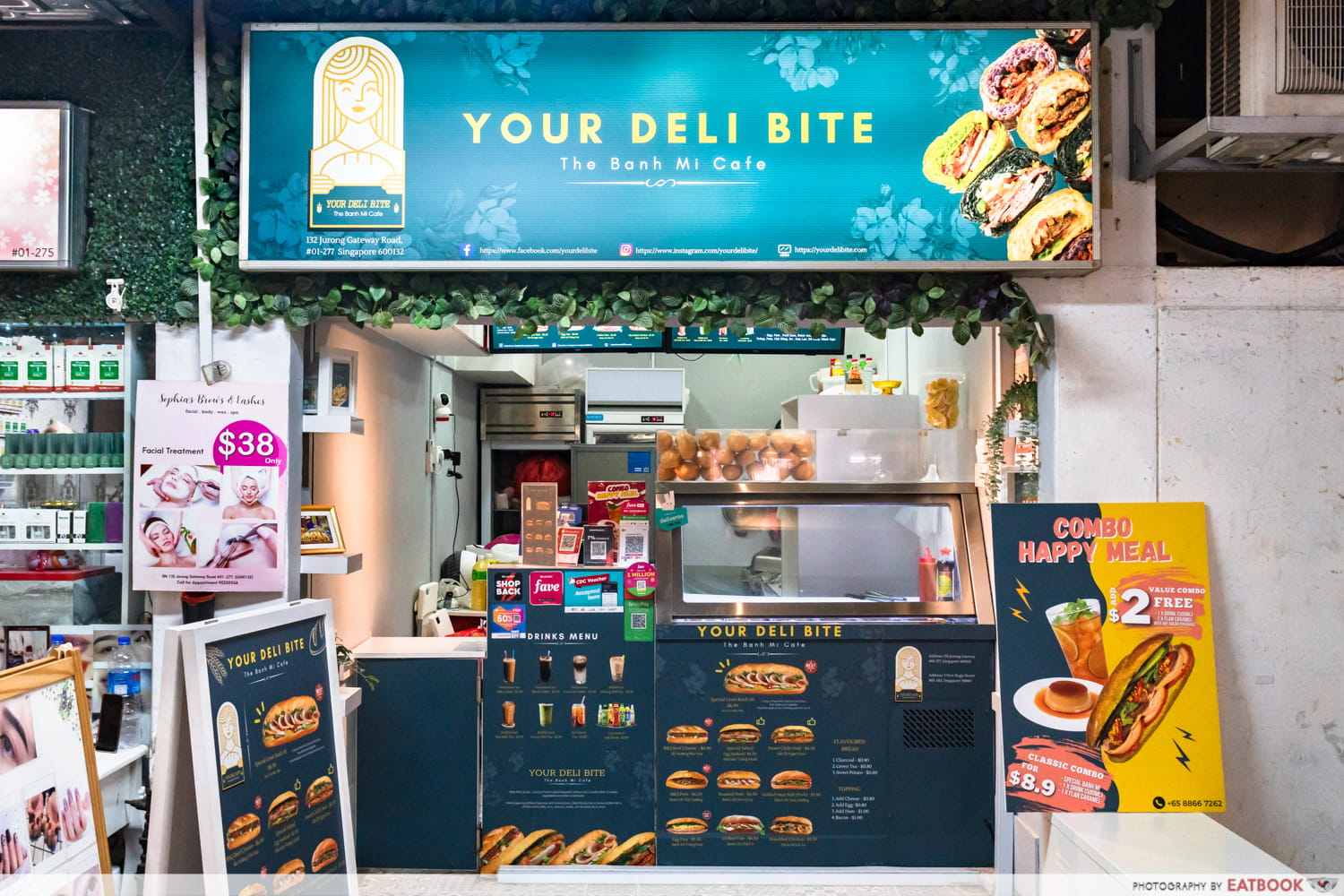 I've tasted delicious banh mi in Singapore, namely from Banh Mi Be Bi in Aljunied, and Joo Chiat Caphe, so I arrived at Your Deli Bite Banh Mi with high expectations on a weekday morning.
Unfortunately, they had run out of a few of their signature sandwiches that we were hoping to try, specifically the BBQ Beef Cheese ($6.90) and Special Salted Egg Seafood ($6.90). But thankfully, their best-selling Special Great Banh Mi ($6.90) was available, so we ordered it.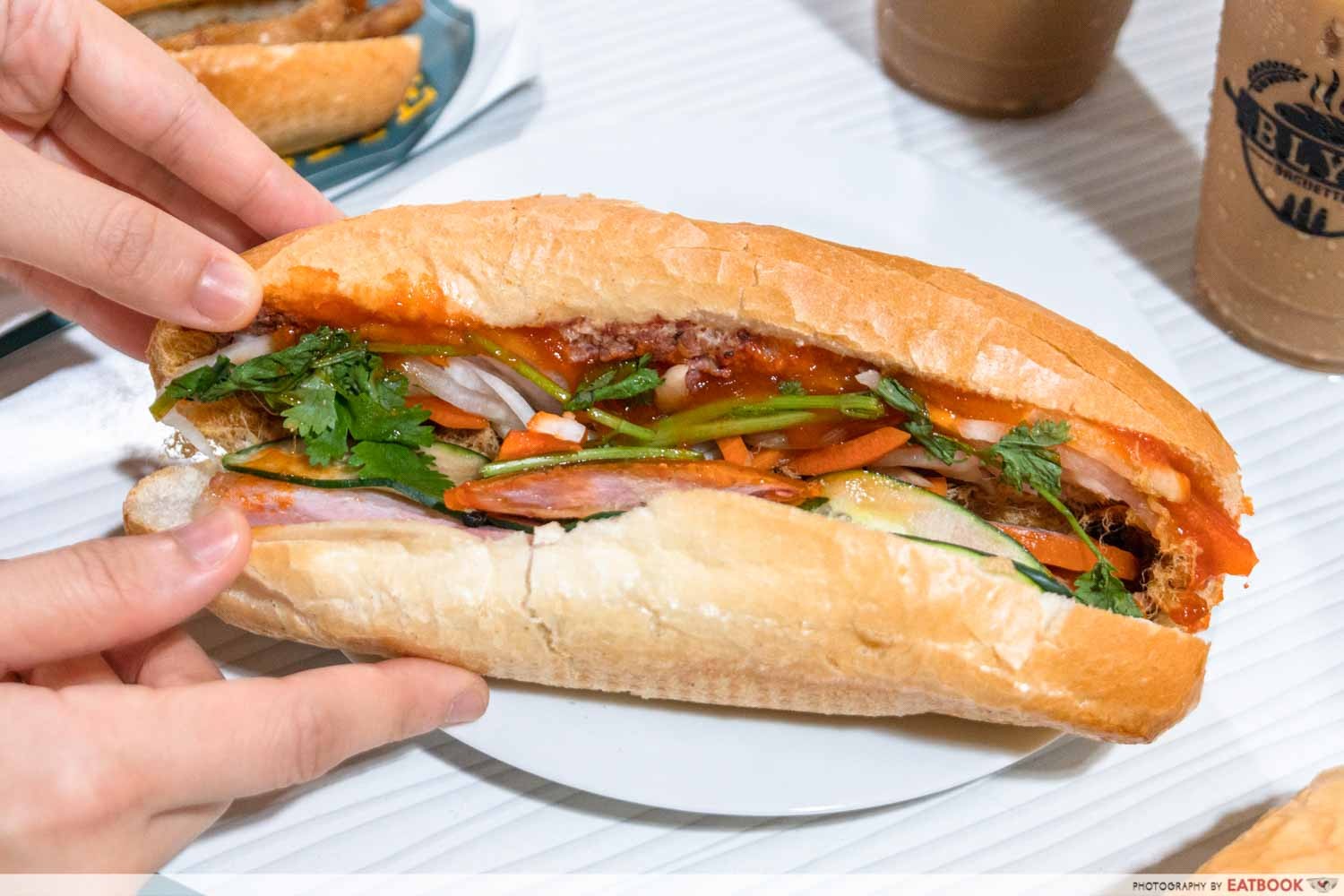 This classic banh mi features four types of pork ham, char siu, pork floss, pâté, and veggies, tucked between freshly toasted and buttered baguette. I enjoyed the sweetness and melt-in-the-mouth texture from the pork floss, which complemented the savoury notes from the ham and pâté. The shredded veggies added a nice crunch to the sandwich too.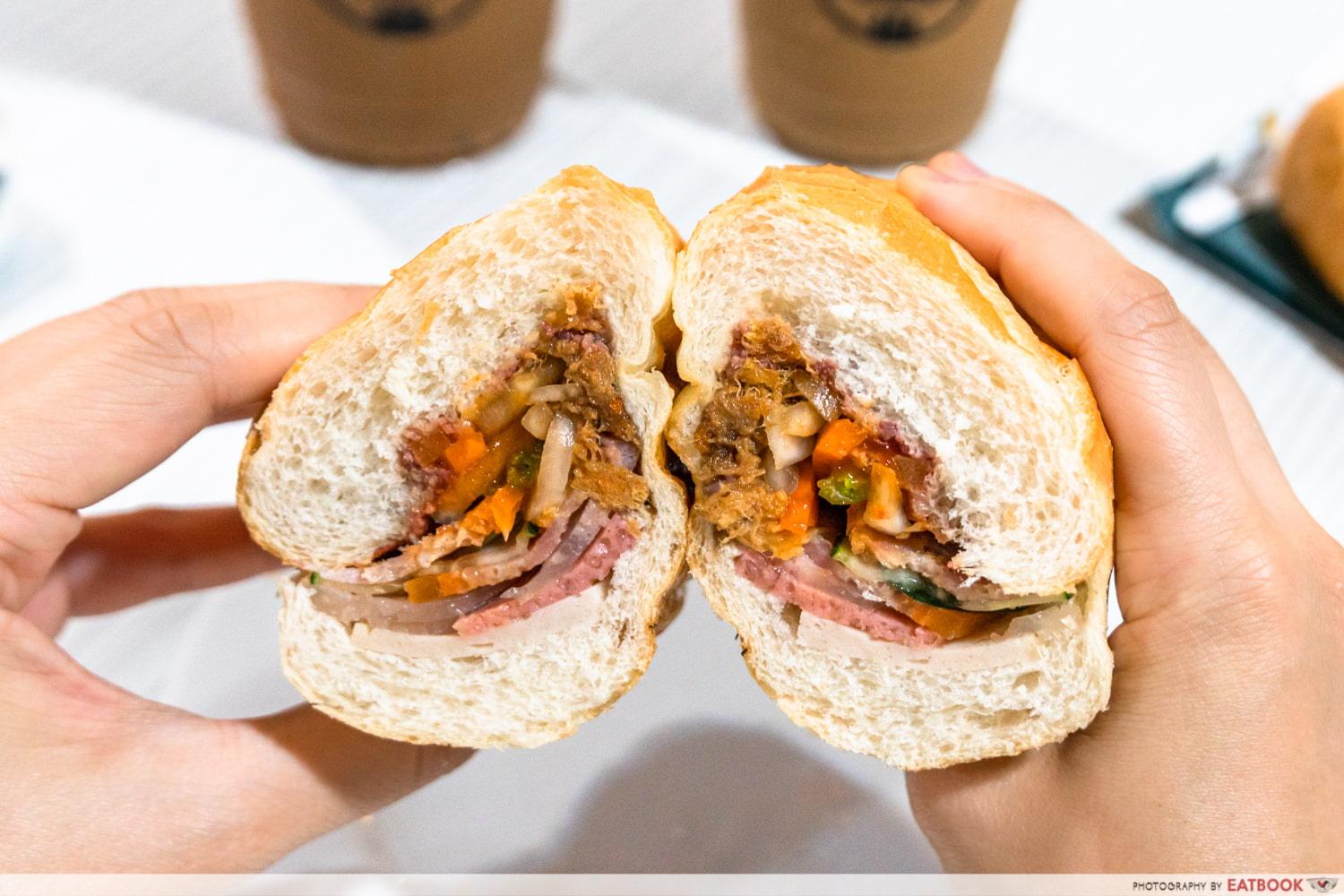 Unfortunately, I felt that there wasn't enough filling to make this sandwich as satisfying as I'd hoped for.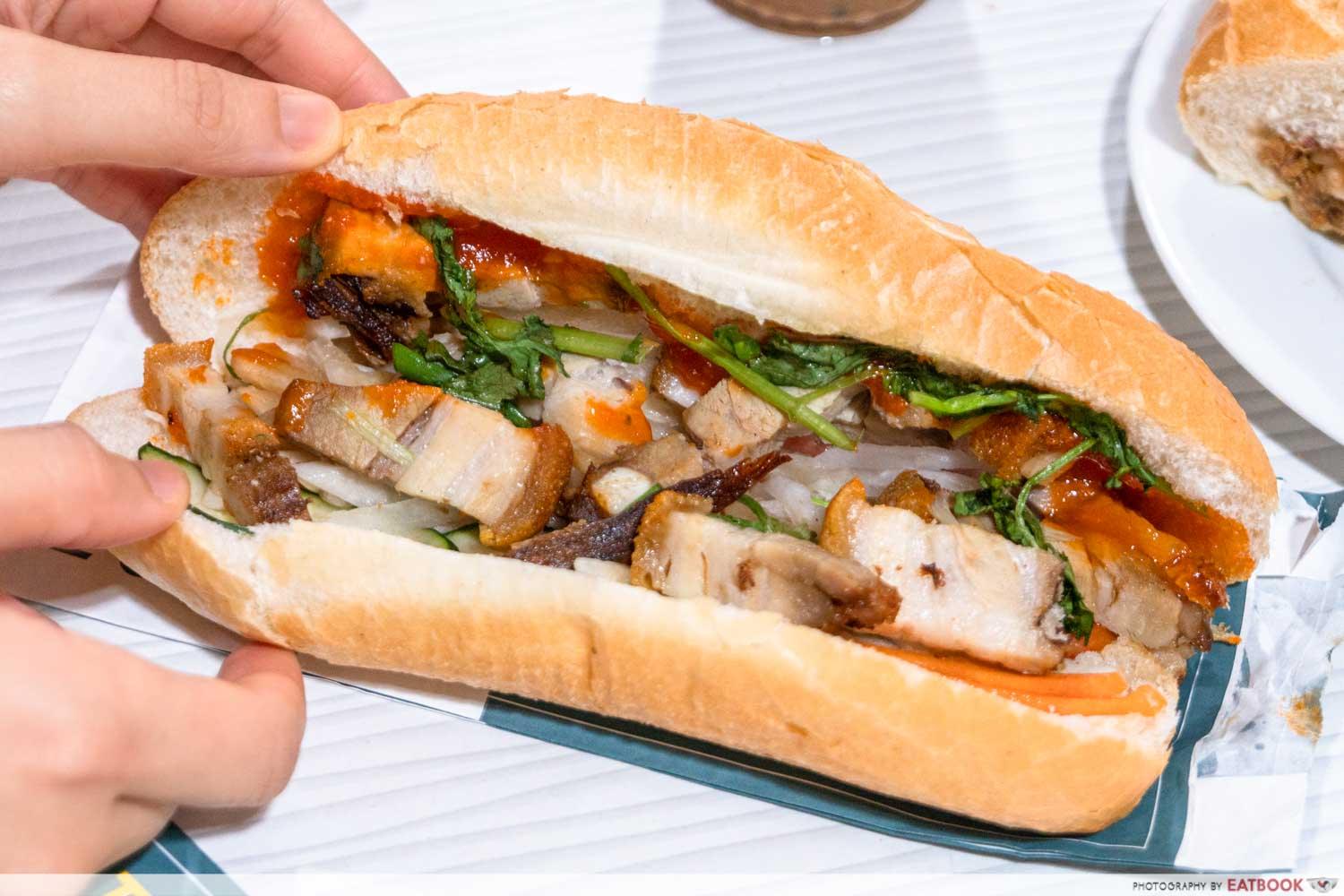 The Roasted Pork ($6.50) was our next pick. This banh mi came with slices of roast pork AKA siew yoke, the same fresh veggies as before, and a sweet chilli sauce to tie it all together.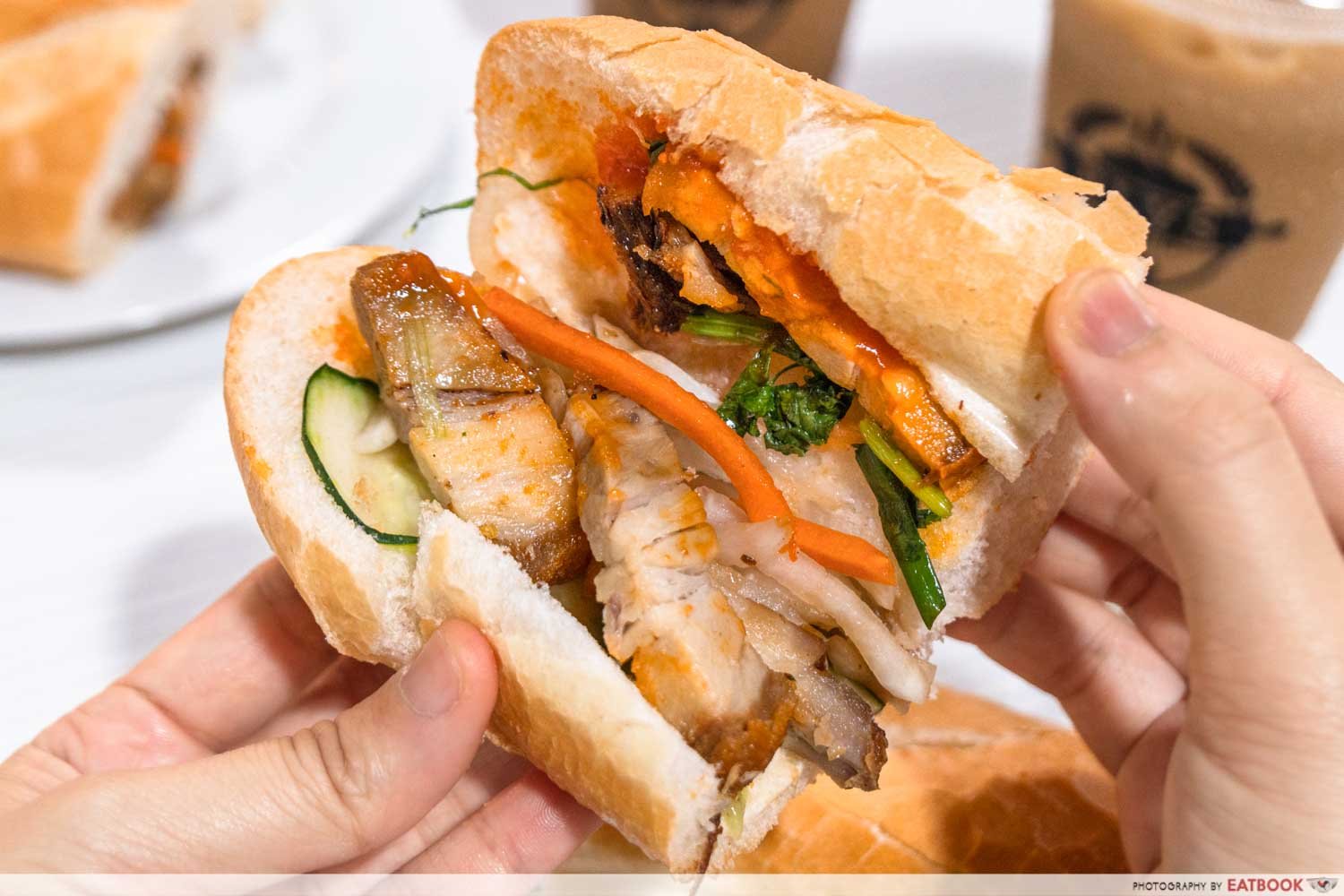 While the pork had a decent fat-to-meat ratio, the skin was not crackling like how it should be. As with the previous banh mi, I thought the sandwich could use more meat, too.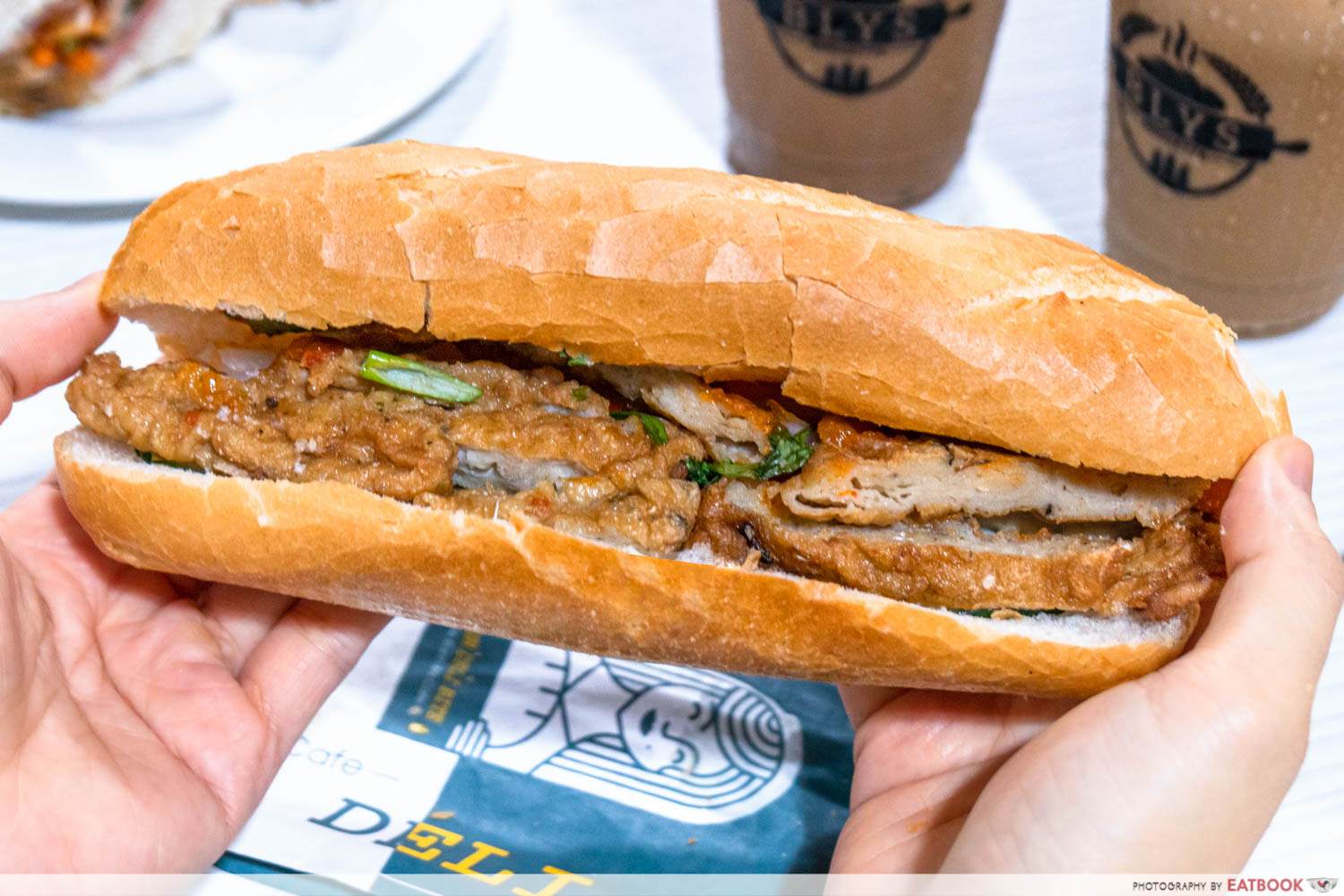 For something a little lighter, the Grilled Fish ($6.50) might be worth trying. This number sees Vietnamese-style fishcake slices, which had a pleasant savouriness and fishiness that I didn't mind. It tasted like a cross between otah and Chinese-style fishcake, with a slight hint of spices for an aromatic flavour.
It's not something I would usually gravitate towards, though, as the fishcake didn't have that same shiok factor as pork or beef in banh mi form.
Alternatively, there's also a value-for-money Egg Pate flavour priced at $5, if you're looking for something more budget-friendly.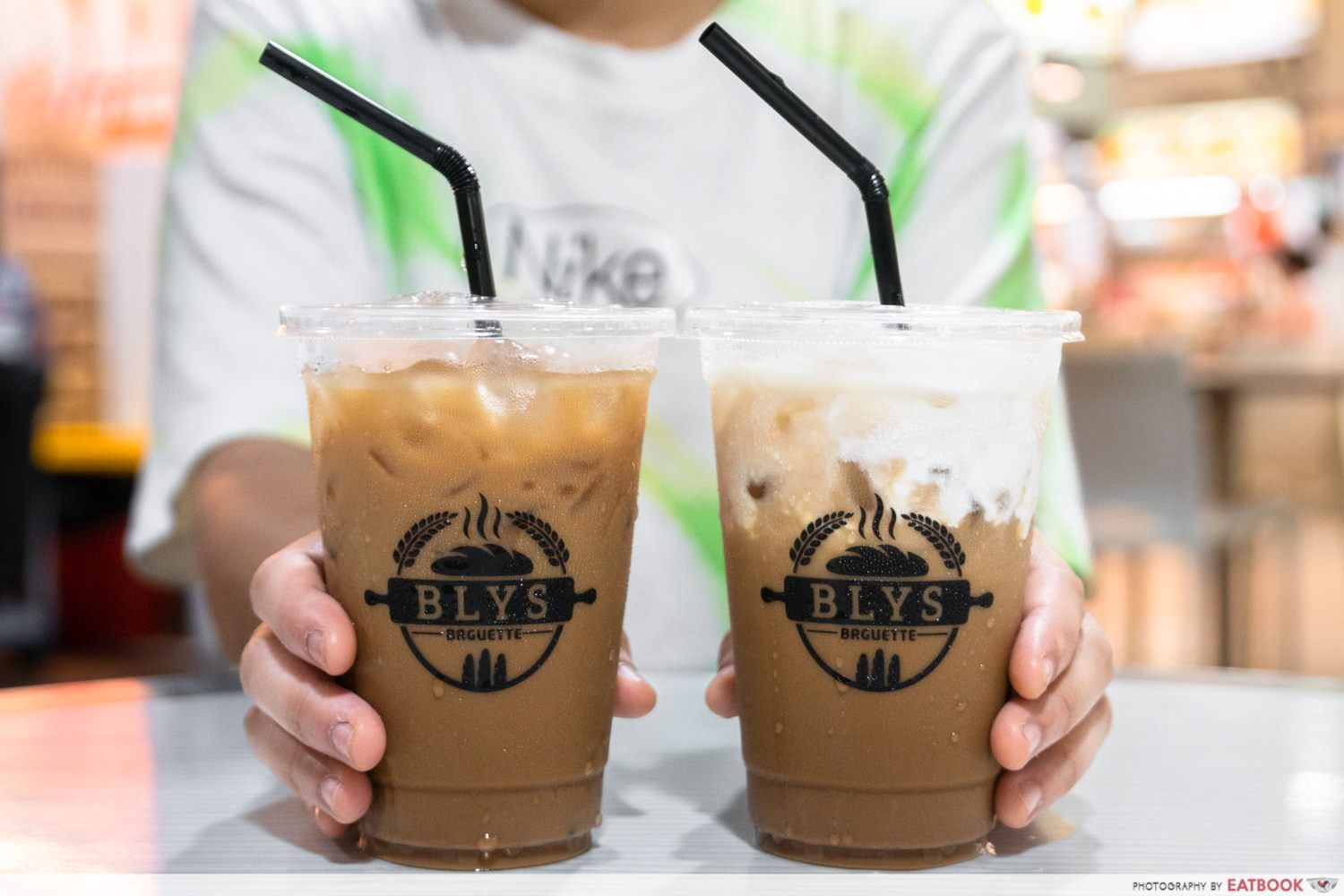 Drinks wise, you can go for their Vietnamese Ice Milk Coffee ($2.50), which was decently strong with notes of caramel. Otherwise, try something different with their Vietnamese Coconut Coffee ($3). This creamy beverage incorporates coconut cream, making it ultra luscious with a strong coconutty fragrance. For me, it was delicious for the first few sips, but the rich coconut flavour leaned jelak after a while.
Joo Chiat Caphe Review: Muslim-Friendly Banh Mi With Otah And Fish Fillet Fillings
Ambience at Your Deli Bite Banh Mi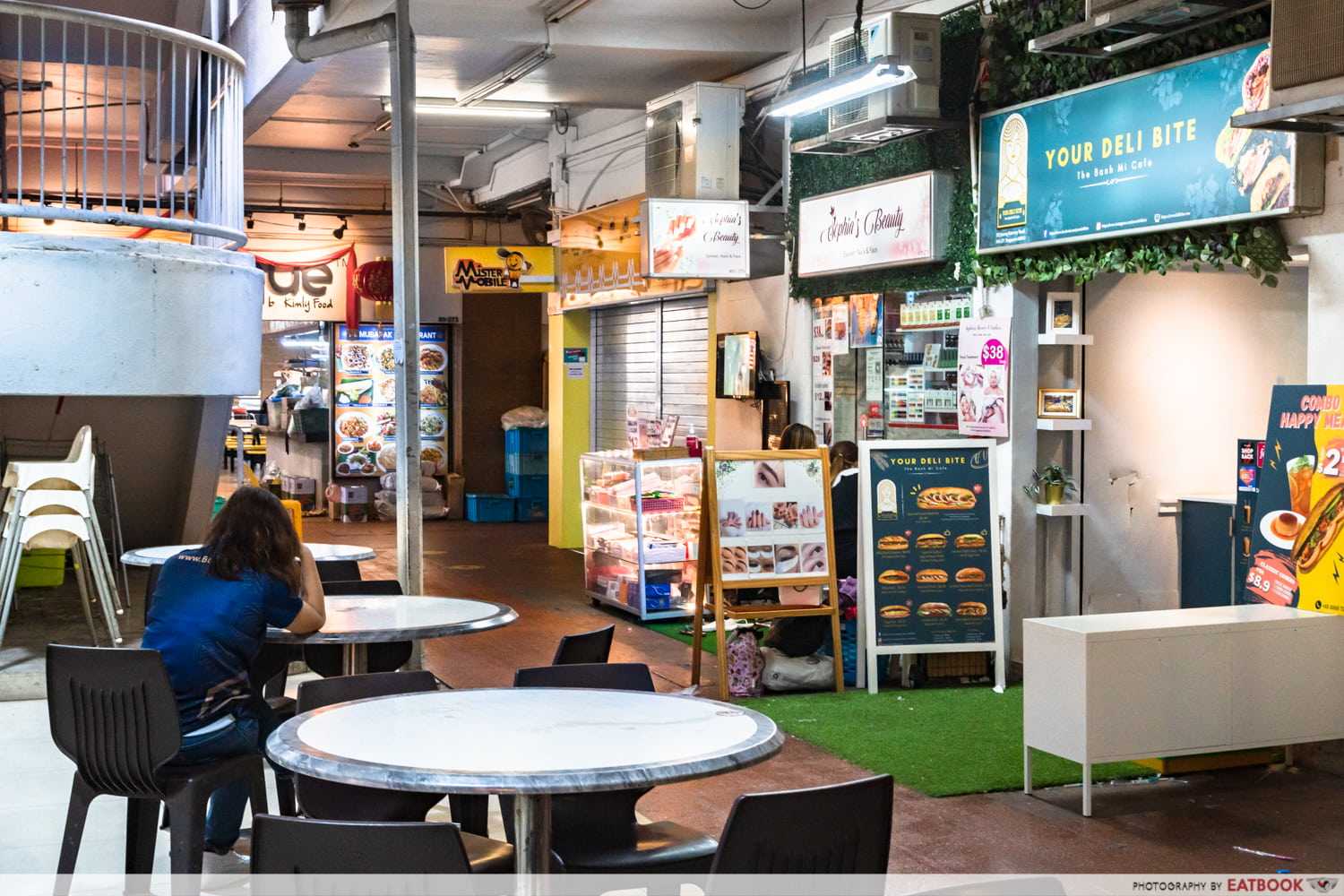 The takeaway kiosk is a 10-minute walk from Jurong East MRT Station. You'll need to cross the main road towards JCube, and then walk further down into the neighbouring blocks. It took us a while to locate the stall as it's hidden in a corner opposite Happy Hawkers coffeeshop, but those residing in the area might find it easy to locate.
The verdict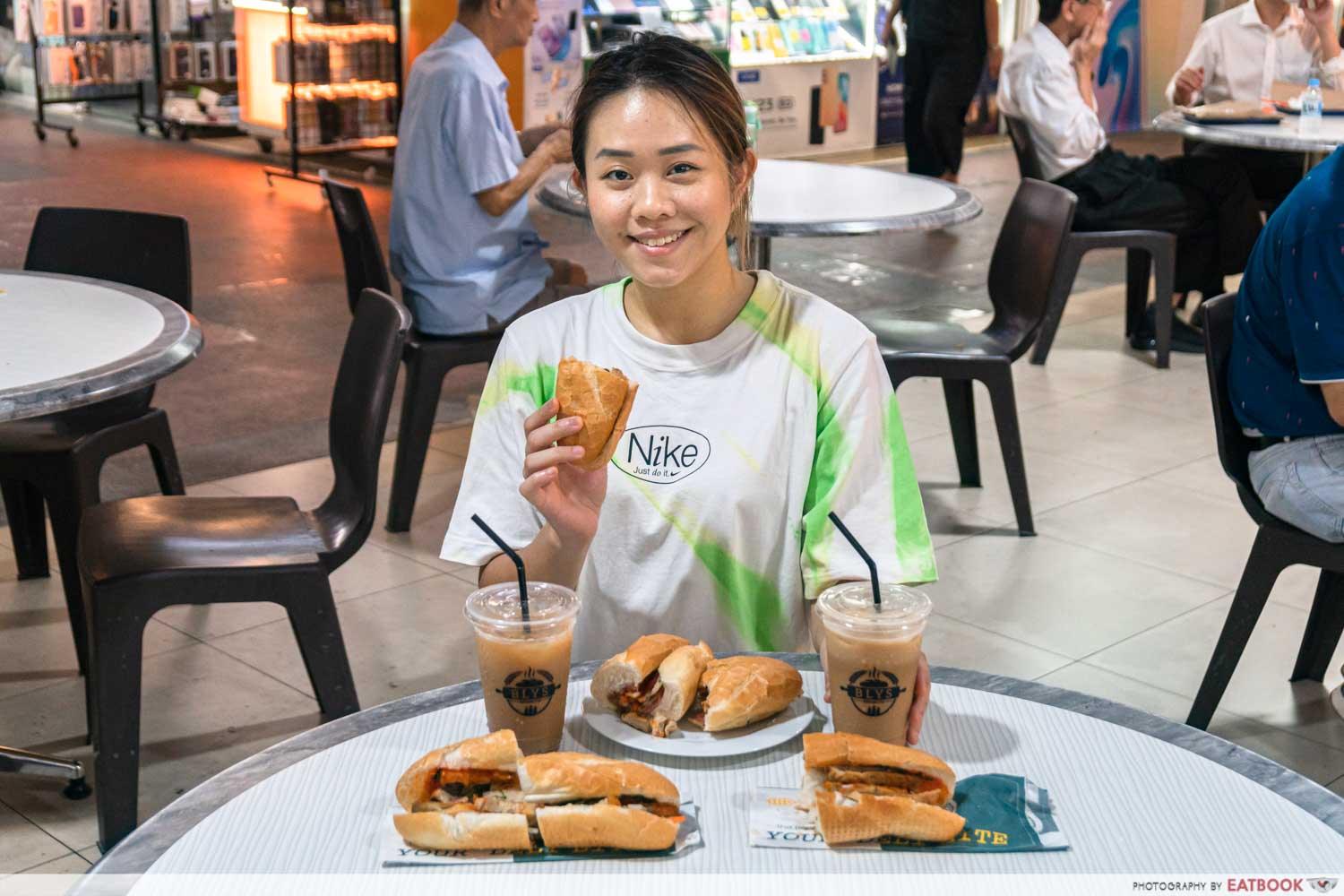 Your Deli Bite Banh Mi is worth checking out if you're a Westie, since there aren't many banh mi spots in the area. Perhaps, we caught them on the wrong day as they ran out of a number of items on the menu, including the colourful green tea and sweet potato baguettes we travelled all the way for. We also thought that they could be more generous with the filling in each sandwich, but maybe that'll only come with a higher price tag.
For more food in the area, read our full Jurong East food guide. Alternatively, make a trip to Banh Mi Be Bi in Aljunied for legit banh mi by a Vietnamese native!
Address: 132 Jurong Gateway Road, #01-277, Singapore 600132
Opening hours: Wed-Fri, Sun-Mon 9:30am to 9pm, Tue, Sat 9am to 9pm
Tel: 8866 7262
Website
Banh Mi Be Bi Review: $1 Handmade Baguettes, Beef Stew And More At Vietnamese-Run Hawker Stall
Photos by Lau Hui Hui 
This is an independent review by Eatbook.sg.
Your Deli Bite Banh Mi Review: Fresh Banh Mi With BBQ Beef Cheese And More From $5
Your Deli Bite Banh Mi Review: Fresh Banh Mi With BBQ Beef Cheese And More From $5 -

6.5/10
Summary
Pros
– Bread tasted fresh
– Relatively affordable prices
– Vietnamese Iced Milk Coffee was not bad
Cons
– Hard to locate if visiting for the first time
– Limited selection of banh mi
– Not enough fillings
Recommended dishes: Vietnamese Iced Milk Coffee ($2.50), Special Great Banh Mi ($6.90)
Opening hours: Wed-Fri, Sun-Mon 9:30am to 9pm, Tue, Sat 9am to 9pm
Address: 132 Jurong Gateway Road, #01-277, Singapore 600132