---
Cheap buffets for the hungry souls
---
Having a squad that consists of many perpetually hungry NS boys means my girlfriends and I always gotta deal with the countless complaints of, "I'm still not full!", right after having a meal together. But whenever I suggest a buffet outing, everyone suddenly sings the same tune and starts whining about how they ain't got the moolah to lead the baller life. So here are some cheap buffets at $15 or less per person, because I'm certain everybody can benefit from this PSA.  
---
1. Rhombus Pizza
---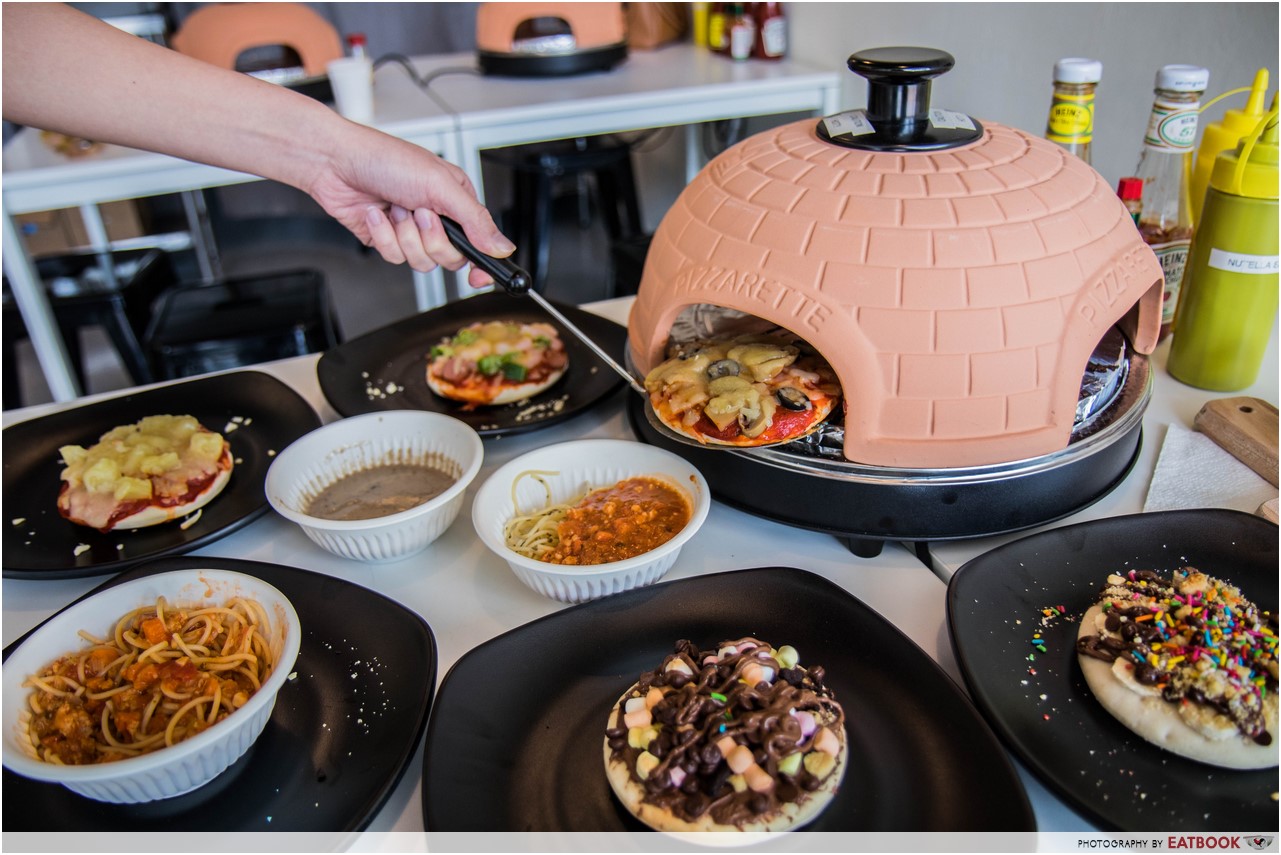 For some hands-on fun while dining, drop by Rhombus Pizza. This Muslim-owned cafe offers a DIY mini pizza buffet, complete with a mini oven! A wide variety of toppings are available for you to zhng your four-inch pizza with, including cheese, chicken pepperoni, as well as sweet toppings such as Froot Loops, Oreo bits, and Nutella. Help yourself to free-flow sides such as spaghetti bolognese and mushroom soup while waiting for your pizza to bake.
Check out our full review of Rhombus Pizza!
Address: 116 Changi Road, #01-02, WIS@Changi, Singapore 419718
Buffet prices: $15
Buffet hours: Tue-Sun 1pm to 8:30pm
Tel: 9844 0210
Website
---
2. Annalakshmi
---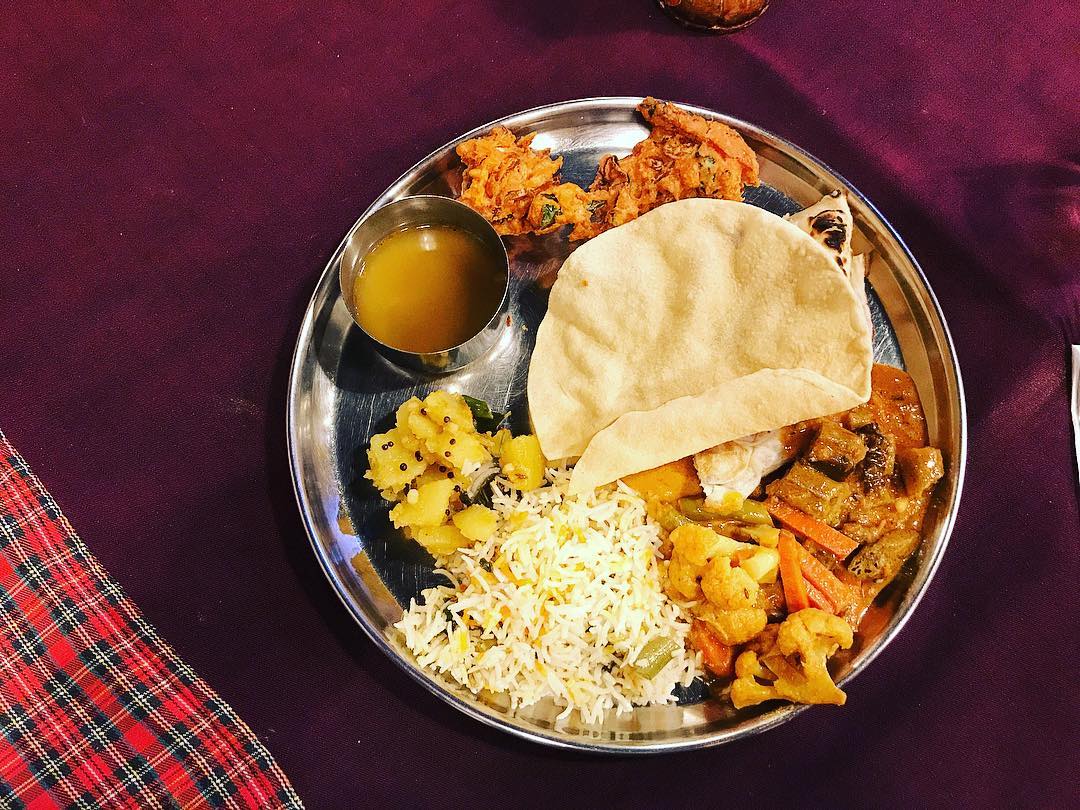 Image credit: @muhaimin 
At Annalakshmi, diners get to pay as they wish. Serving up a wide range of vegetarian Northern Indian dishes, this restaurant lets you have your fill of dhal and vegetable curry with chapati and bhatoora (deep-fried leavened bread). If you're lucky, you might catch performances put up by the Temple of Fine Arts. This restaurant is really popular, so reservations are encouraged if you intend to head down on weekends!
Address: 20 Havelock Road, #01-04, Central Square, Singapore 059765
Buffet price: pay as you wish
Buffet hours: Daily 11am to 3pm, 6:15pm to 9:30pm
Tel: 6339 9993
Website
---
3. Hifumi Japanese Restaurant
---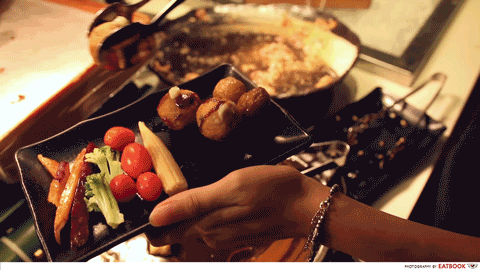 While Hifumi Japanese Restaurant doesn't serve a full-fledged buffet, they offer a counter of unlimited side dishes and desserts. Unlock your access to nibbles such as takoyaki and mentaiko potato salad by ordering a main dish. The cheapest main you can get is Pork Kimchi ($9.99++), which comes with rice and miso soup as well.
Check out our full review of Hifumi Japanese Restaurant!
Address: 6 Raffles Boulevard, #02-106A, Marina Square, Singapore 039594
Buffet price: $9.99++ onwards
Buffet hours: Mon-Fri 11:30am to 3pm, 5pm to 10pm, Sat-Sun 11:30am to 10pm
Tel: 6337 4721
Website
---
4. Little Ice Cream Kafe (LICK)
---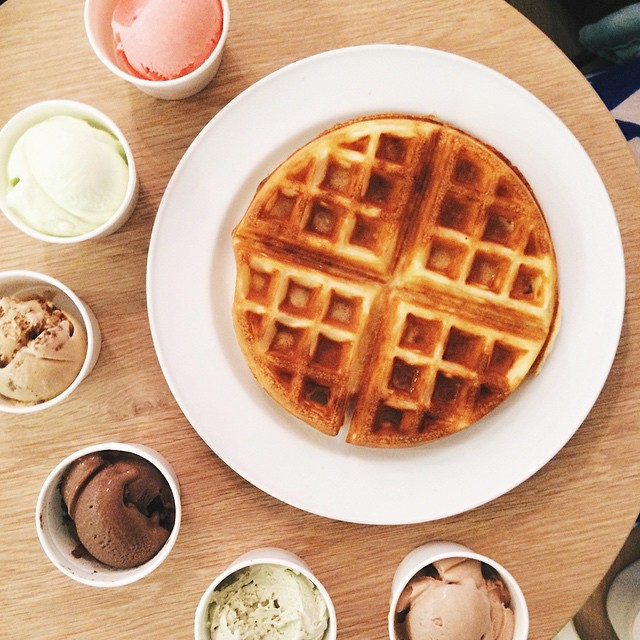 Image credit: @joannasticko
For days you need a sweet treat, head down to Little Ice Cream Kafe (LICK) for their ice-cream buffet. Best known for their Kaya Toast ice-cream, which features crispy bread cubes swirled into a coconut-pandan flavoured ice-cream, this is one scoop that might even get you licking your cup clean. If you're not a big fan of unconventional flavours, classics such as Belgian Chocolate, Vanilla, and Earl Grey are also available.
Address: 258 Tanjong Katong Road, Singapore 437046
Buffet price: $15 
Buffet hours: Fri 2pm to 4pm, 6pm to 8pm
Tel: 6440 8526
Website
---
5. iSteamboat

---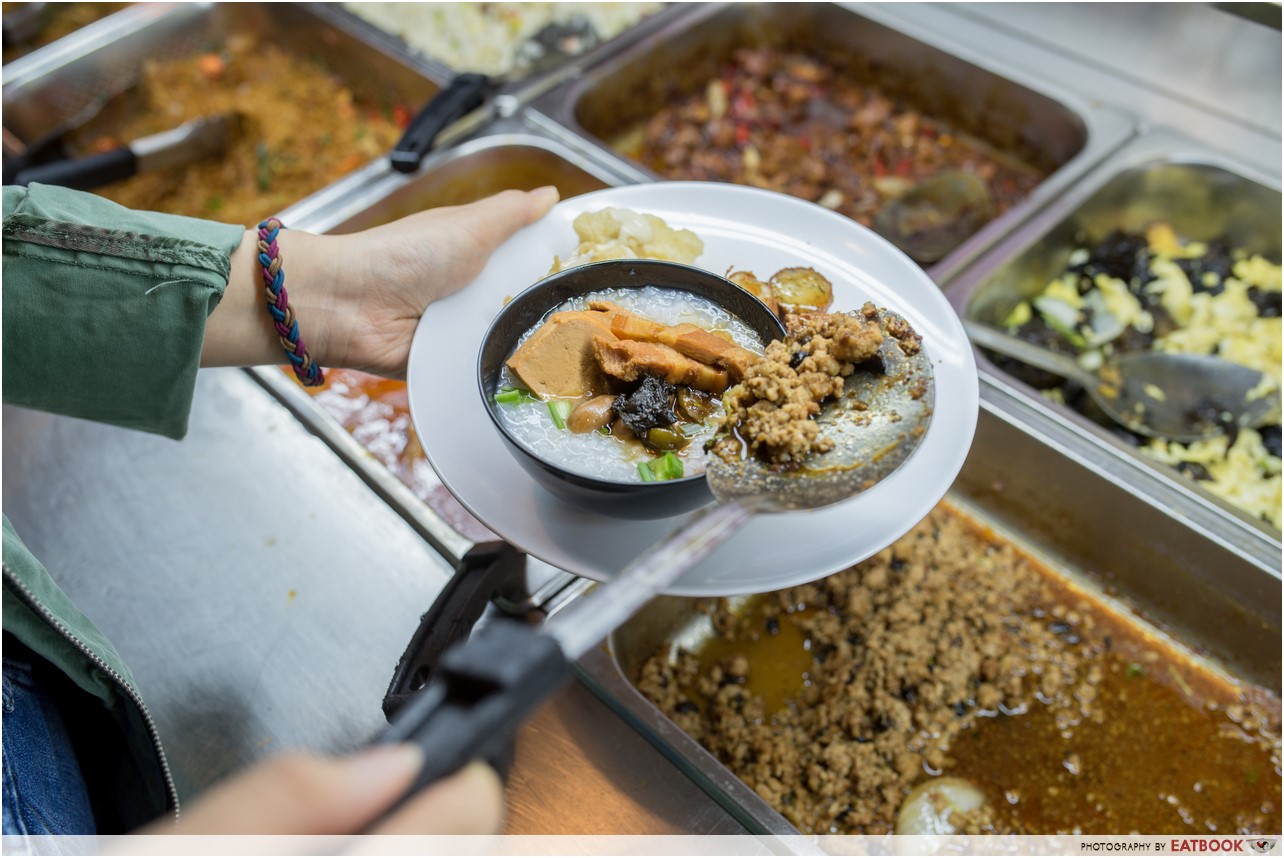 Besides serving up traditional Teochew porridge sides such as minced meat and onion egg, iSteamboat also offers dishes such as crispy fried fish at their Teochew porridge buffet. If porridge can't satisfy your hunger, white rice as well as noodle dishes are also available. My top pick is their fried kway teow, which boasts a sweet-savoury flavour profile from the thin film of sauce that coats each strand of noodle.
Check out our full review of iSteamboat!
Address: 6 Raffles Boulevard, #04-102A, Marina Square Shopping Centre, Singapore 039594
Buffet price: $8.80++
Buffet hours: Mon-Fri 12pm to 2:30pm, Sat-Sun 12pm to 3pm
Tel: 6338 7873
Website
Menu
---
6. Al Jasra Restaurant
---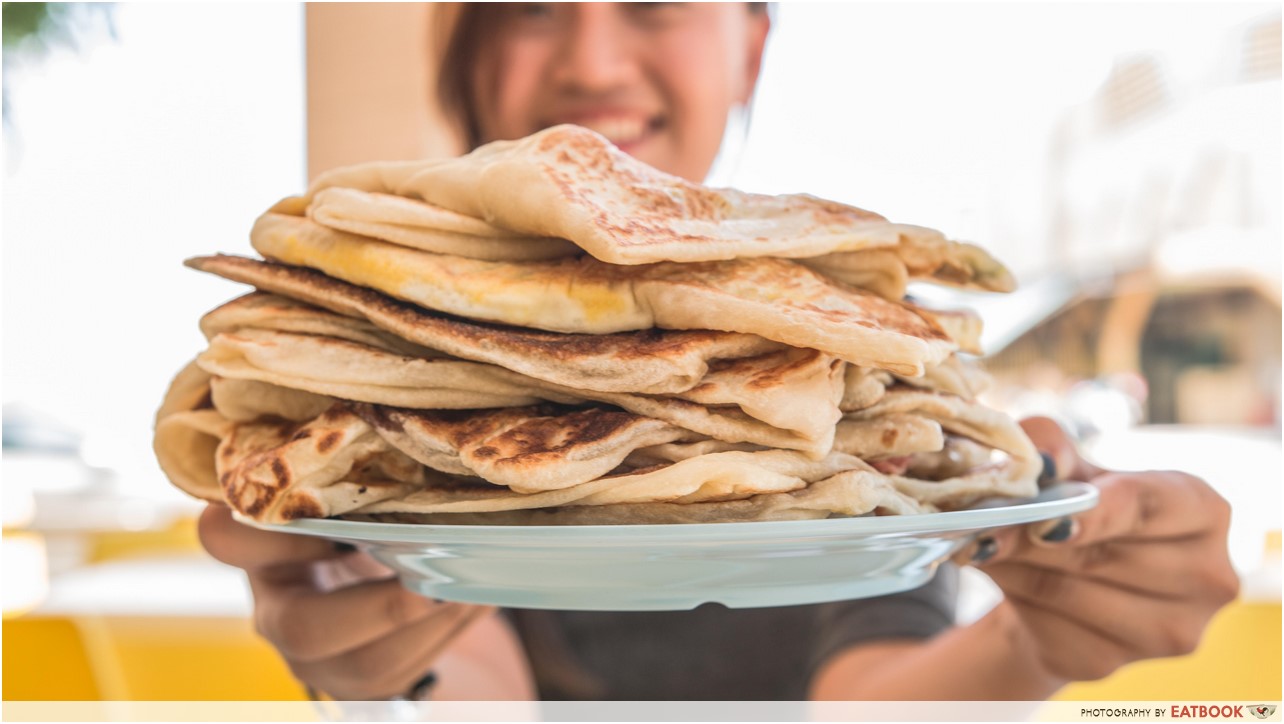 If all the places in our prata guide are not enough to satiate your cravings for these buttery and crispy flattened doughs, Al Jasra Restaurant's prata buffet might just do the trick. Skip the usual flavours and dive straight for their unique flavours such as Masala Prata and Honey Prata. The Masala Prata is stuffed with a fragrant masala curry filling, which had an aromatic curry flavour without being overly spicy, while the Honey Prata takes the usual sugar prata up a notch. Familliar flavours such as Cheese & Mushroom are also available if you rather stick to the usual.
Check out our full review of Al Jasra Restaurant!
Address: 459 Changi Road, Singapore 419882
Buffet price: $7.90
Buffet hours: Daily 24 hours
Tel: 9880 4089
Website
Menu
---
7. Greenleaf Cafe

---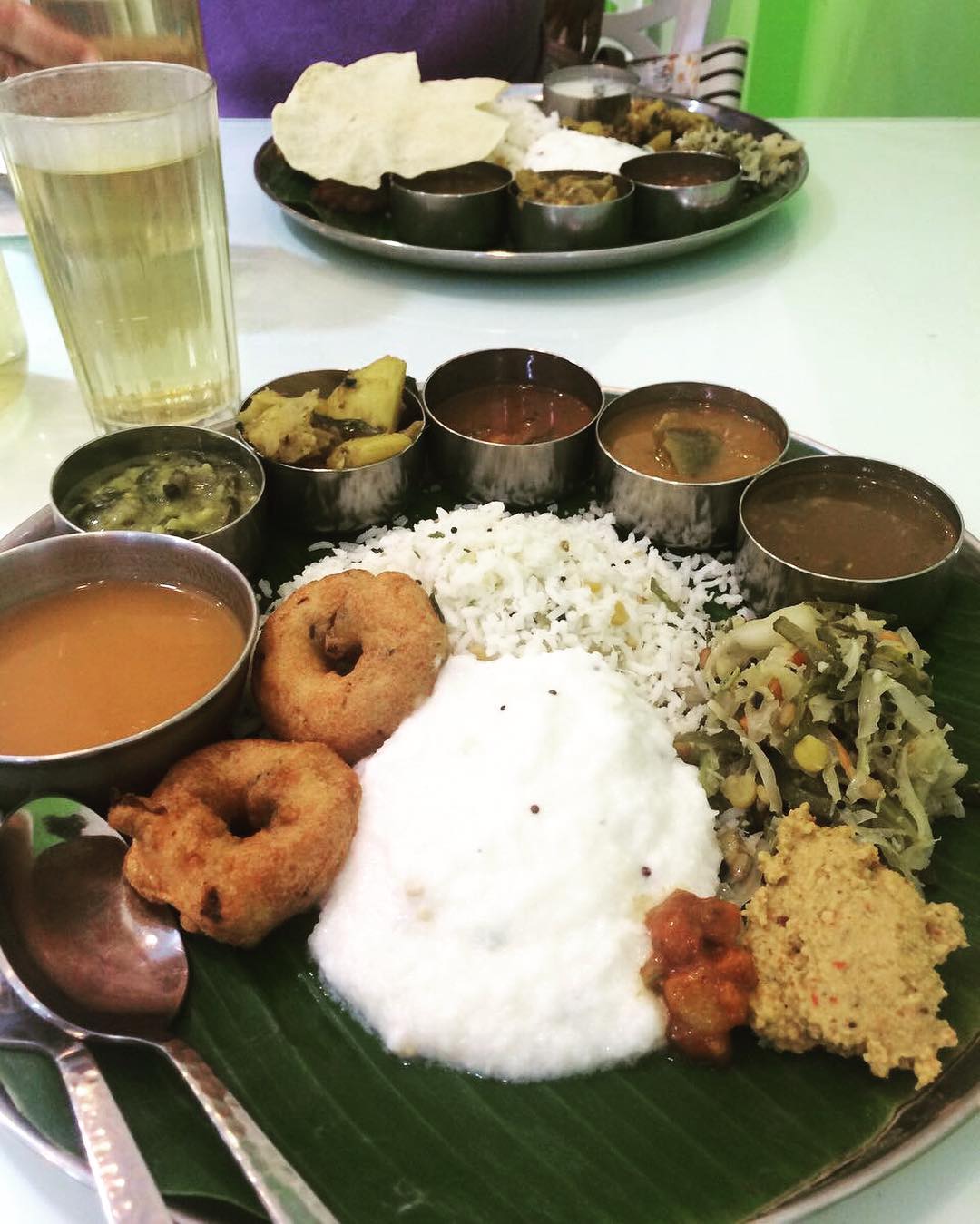 Image credit: @sudhanatrajan
Located just a short walk away from Little India MRT Station, Greenleaf Cafe exudes a warm and comforting ambience, and offers a wide variety of vegetarian Indian dishes. They pride themselves in their hearty and healthy South Indian buffet spread, which only includes dishes that are made without white sugar, artificial flavourings, and preservatives. With a range of lentil stews and chutneys that pair great with their fragrant spiced rice, even my friends who are self-proclaimed carnivores gave this place a thumbs up!   
Address: 43 Cuff Road, Singapore 209753
Buffet price: $10.50++
Buffet hours: Wed-Mon 11am to 11pm
Tel: 6291 1171 /  6291 2272
Website
Menus
---
Cheap buffets to fill you up
---
Head down to one of these buffets for your next group gathering, and leave with a satisfied belly and a relatively full wallet. For more buffets, check out these novel buffets or dim sum buffets around Singapore!
---
Featured image adapted from Instagram user @joannasticko's post.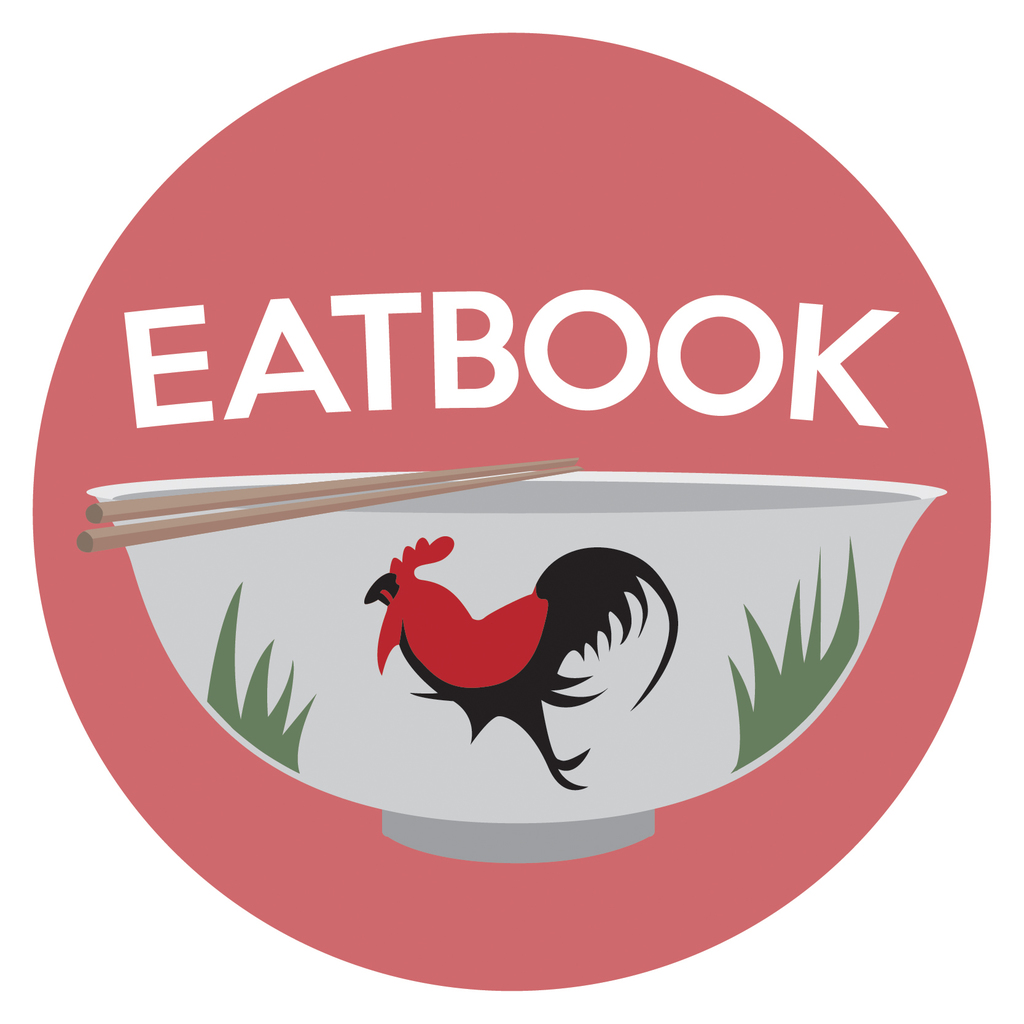 Drop us your email so you won't miss the latest news.