---
Purple rice yogurt drinks in Singapore
---
Singaporeans love bubble tea and that is a fact, but lately, a new drink in town is rivalling that affection: purple rice yogurt drinks.
While technically not bubble tea, purple rice yogurt drinks are being branded as the healthier alternative to the Taiwanese-style bobas we know and love. Seriously popular in China and Australia, these trendy new beverages hold off heaps of sugar in favour of all-natural ingredients and fresh fruits for guilt-free enjoyment. Yogurts are usually made in-house, and come loaded with probiotics too. Honestly, if you tell us that this is a nutritious way to enjoy our BBT fix, we're 100% on board.
Let us take you through the best purple rice yogurt drinks in Singapore. Expect more to open in the coming year, as this trend is just getting started.
24 Bubble Tea In Singapore Selling Gradient Drinks, Fruit Tea And More
---
1. Yomie's Rice x Yogurt
---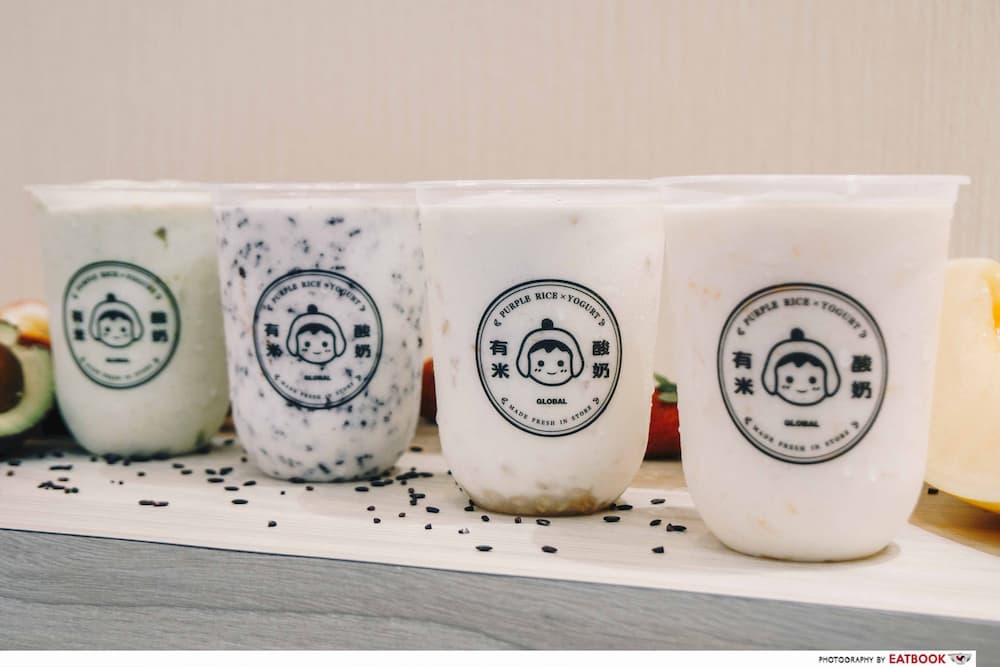 Yomie's Rice has become quite the household name for purple rice yogurt drinks, with over 100 outlets worldwide. Its presence in Singapore was kickstarted just last December, with outlets located at Westgate, The Centrepoint and CityLink Mall. Their signature drink is the Yomie's Purple Rice Yogurt ($5.60), an ultra-luscious drink blended with purple rice grains to give each mouthful an added chew. Other popular options include the Yomie's Oats Yogurt ($5.60), made with the healthy grain, and the Avos! Smoothie ($7.20), where creamy fresh avocado is the star. Read our review of Yomie's Rice here.
Yomie's Rice x Yogurt: Famous Yogurt Drink Stall Opens With 1-For-1 Drinks On 21 Dec 2019
---
2. Yanmi Yogurt
---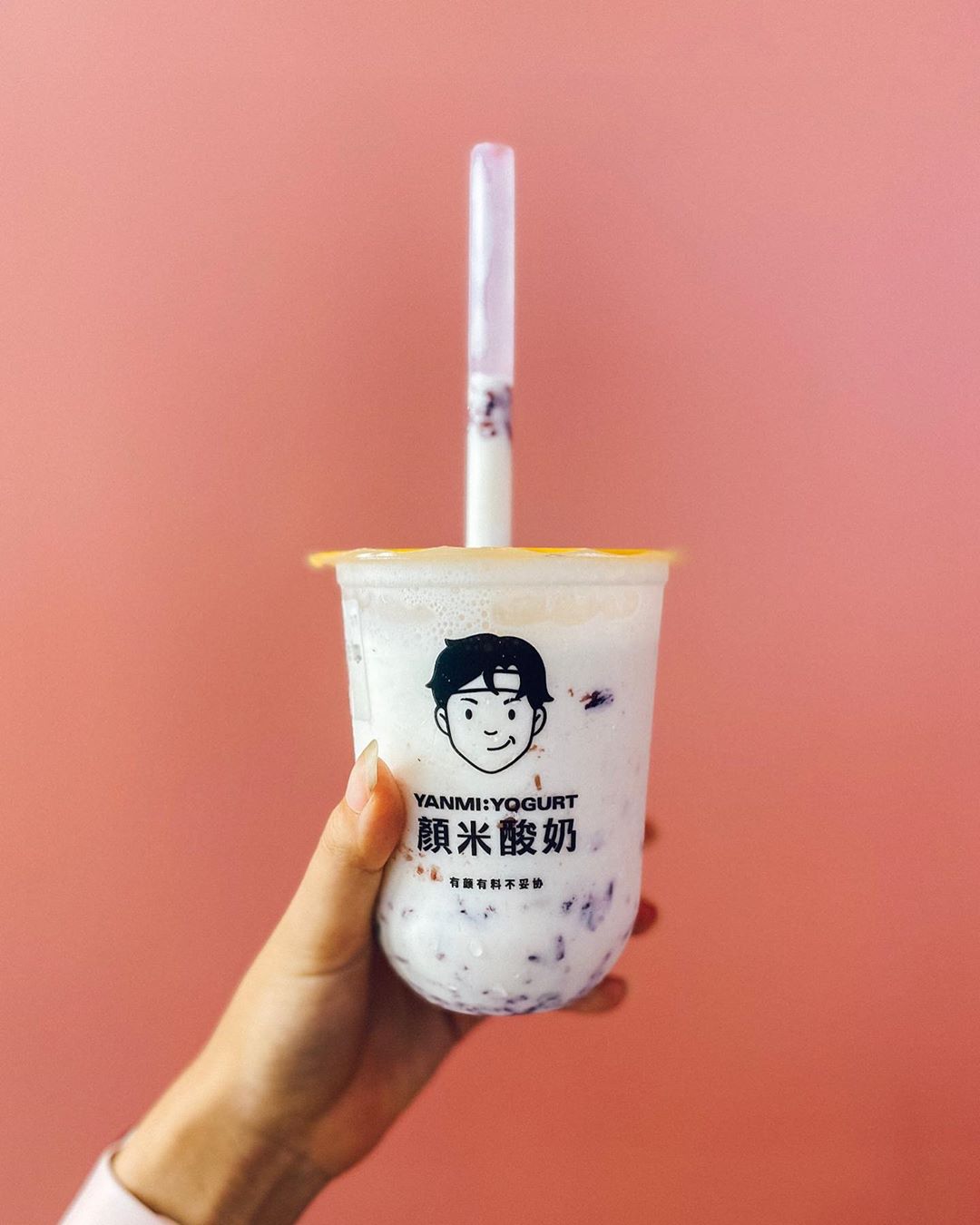 Image credit: @fatandhungryyy
Yanmi Yogurt brands themselves as the pioneer of purple rice yogurt drinks in Singapore. Its gorgeous stall in Funan Mall is hard to miss, with its graffitied walls and salmon-pink interiors being as eye-catching as it gets, but what really gets us going back is the drinks. The substantial menu includes signature offerings like the tangy Yanmi's Purple Rice Yogurt ($4.30), but also others flavoured with fresh fruit such as mango, avocado and D24 durian. For the brave, or sinful, there's the Salted Egg Yogurt ($5.30) and Melting Ice Cream Yogurt ($3.90) to try.
Address: 107 North Bridge Road, #02-03 Funan Mall, Singapore 179105
Opening hours: Daily 10:30am to 10pm
Website
Gong Cha Has New Taiwanese-Style Breakfast Gua Bao And Turmeric Drinks From $2.30
---
3. Hey Yogurt
---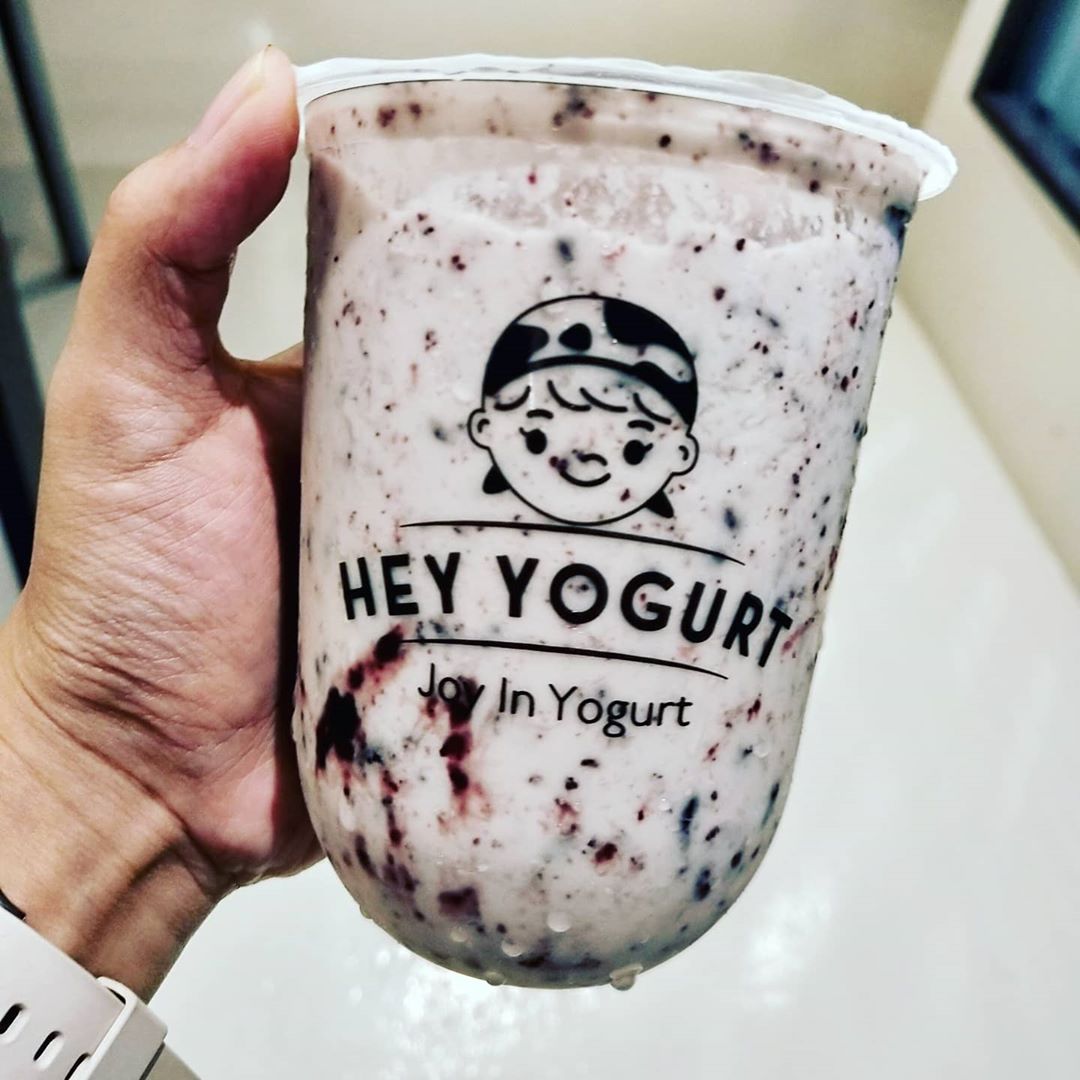 Image credit: @heyyogurtsg
Homegrown brand, Hey Yogurt, uses premium Australian dairy to make its yogurts fresh daily. Though the Dreamy Purple Rice ($4.90) is a signature drink here, what really makes Hey Yogurt different from the rest is its dedication to localising their menu. The 'Local Series' offerings include Jackfruit Yogurt, Lychee Yogurt, and even Rose Bandung Yogurt ($6.90 each).
JLD Dragon Has A 1.5L Bubble Tea Tower From $10.80 That Feeds Five BBT Lovers 
---
4. Hayo
---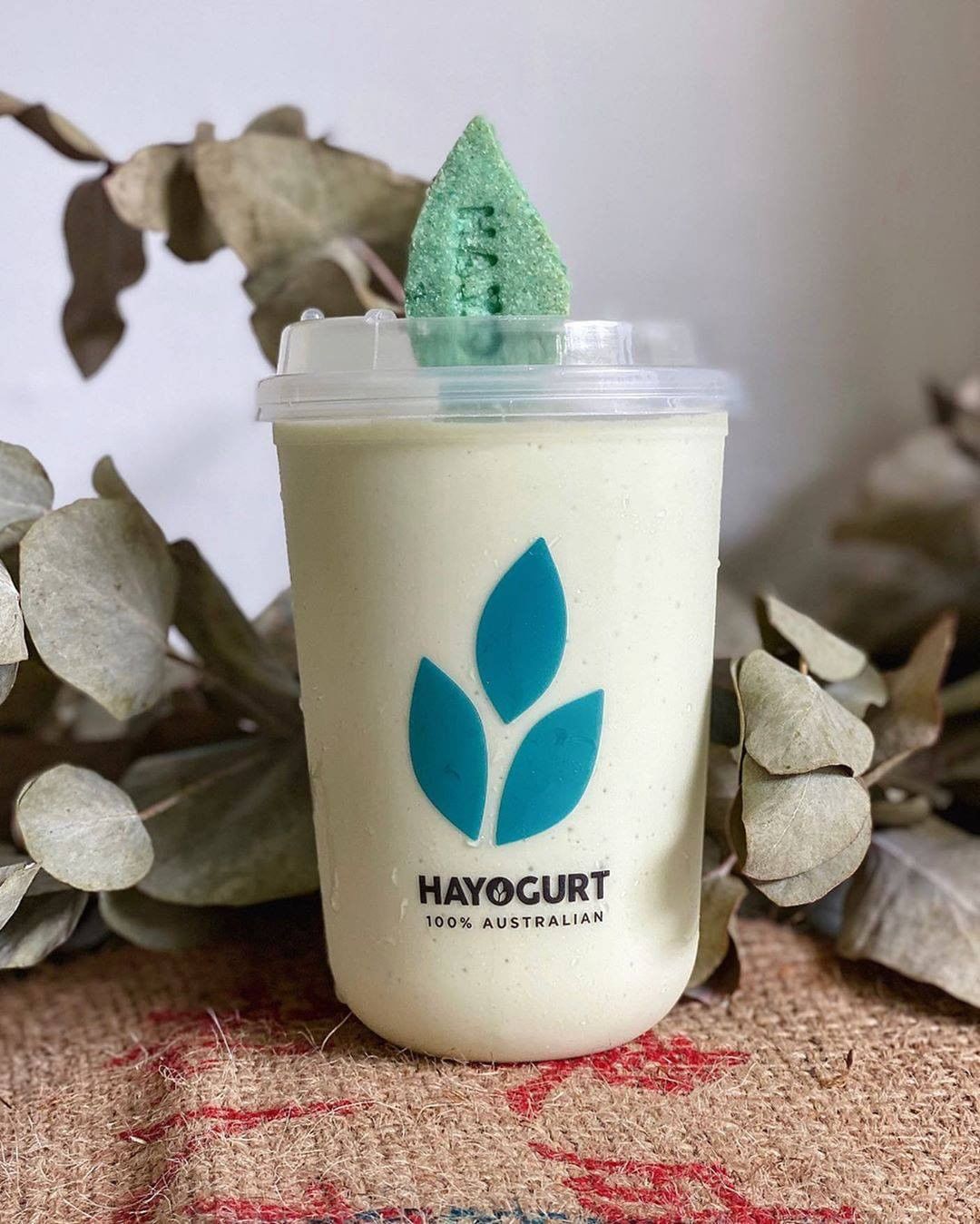 Image credit: @jonnyboyeats
The folks behind local stall Hayo are extremely passionate about yogurt, so much so that they've managed to hack the recipe to make it even healthier. Using milk sourced from free-range cows in Victoria, Australia, Hayo's creamy yogurt drinks are very high in protein, vitamins and probiotics. Purple Rice Madness ($6.30) is a popular choice, but fans of bright, zesty drinks can opt for the passionfruit-loaded High Passion ($6.80) or Yuzu Beautiful ($6.80), where dairy is blended with the Japanese citrus.
Address: 112 Middle Road, #01-00C, Midland House, Singapore 188970
Opening hours: Daily 11am to 10pm
Tel: 6255 2270
Website
Meadows Now Has Atas Snacks Such As Truffle And Ma La Chips For $1
---
5. Yumiko Fresh Yogurt
---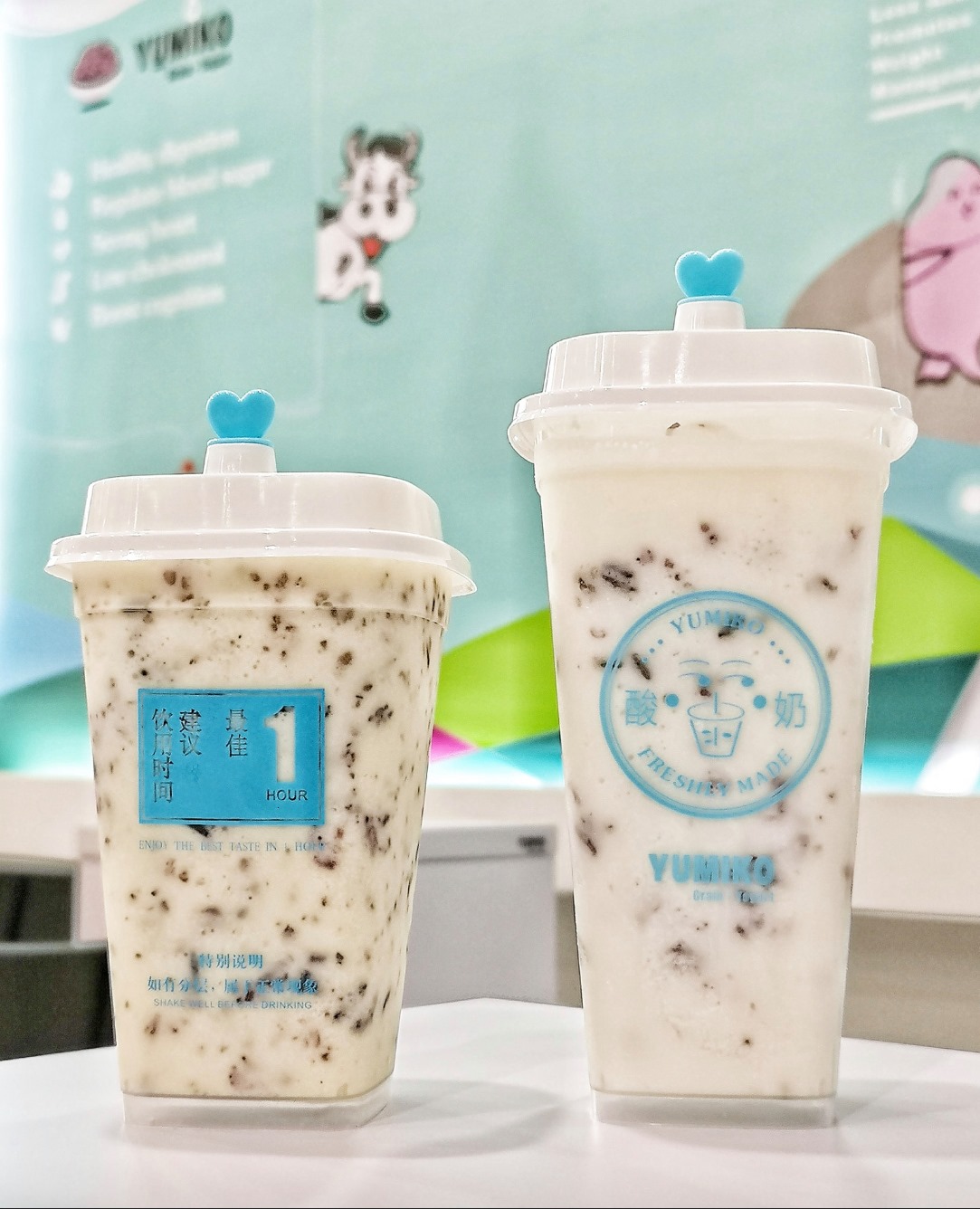 Image credit: Yumiko Fresh Yogurt
Tucked in Changi City Point is this obscure yogurt drink stall, Yumiko Fresh Yogurt. The yogurt is made fresh daily, and comes in many flavours, including seasonal offerings for festive periods. Drinks are also available in two different sizes, so you can bag yourself a medium (from $5) or a large (from $6). Yumiko often runs 1-for-1 promotions, so if you're in the area, definitely keep a look out.
Address: 5 Changi Business Park Central 1, #B1-04, Changi City Point, Singapore 486038
Opening hours: Daily 10am to 10pm
Tel: 9683 6668
---
6. The Alley
---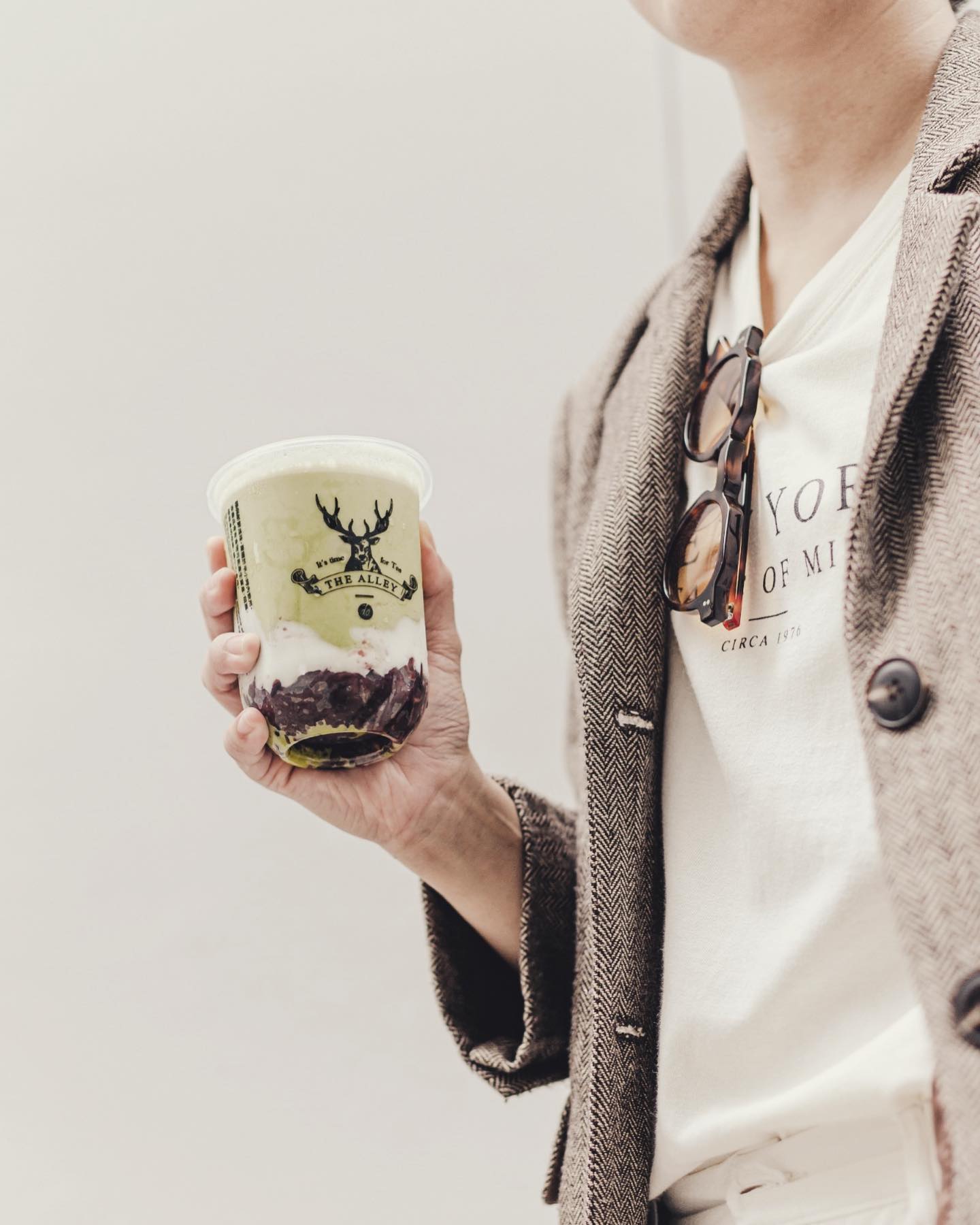 Image credit: The Alley
Cult Taiwanese bubble tea brand The Alley has expanded its offerings to include purple rice yogurt drinks. Like a hybrid between bubble tea and yogurt beverages, The Alley's range allows you to enjoy purple rice yogurt with the likes of Matcha or Peach Oolong ($6 each), or to build your own combination (from $5). Toppings like pearls and pudding are also available so you can have the best of both worlds.
Watch us try everything on The Alley Luxe's menu here.
Website | Full list of outlets
For more on bubble tea, check out The Alley's new opening near Beauty World, or our recipes to recreate some of your favourite childhood bubble tea drinks.
Featured image credits: @thequirkyfoodie, @weilingfeasts and @wanru_13.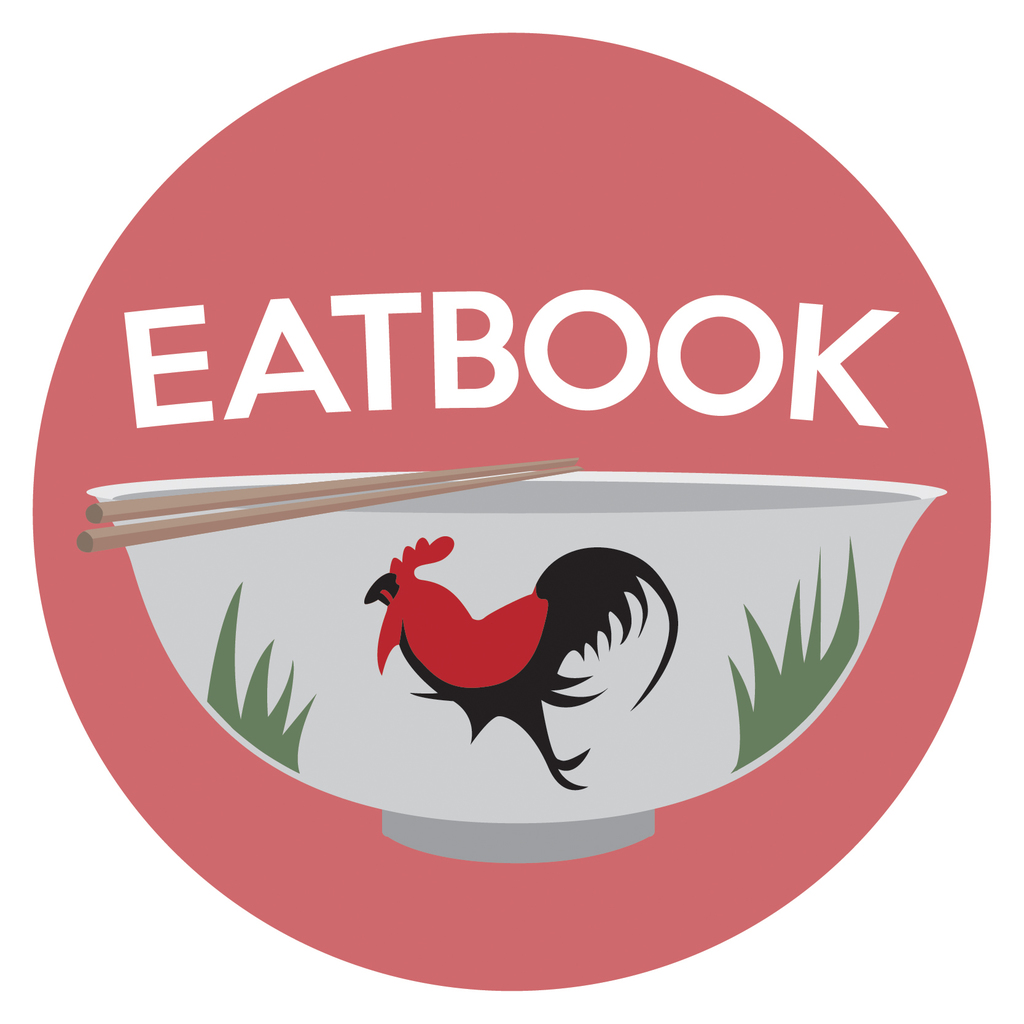 Drop us your email so you won't miss the latest news.