DurianBB has all durian desserts
At Eatbook, most of us are staunchly #TeamDurian, so this year was a great year given the rush of new ways to celebrate the King of Fruits. First, durian began cropping up in non-traditional bakes, from cruffins to burnt cheesecakes at Keong Saik Bakery. Then, all-durian cafes popped up across the island, with Durian Lab leading the charge. Now in the same league is DurianBB, which has recently opened at Crawford Lane.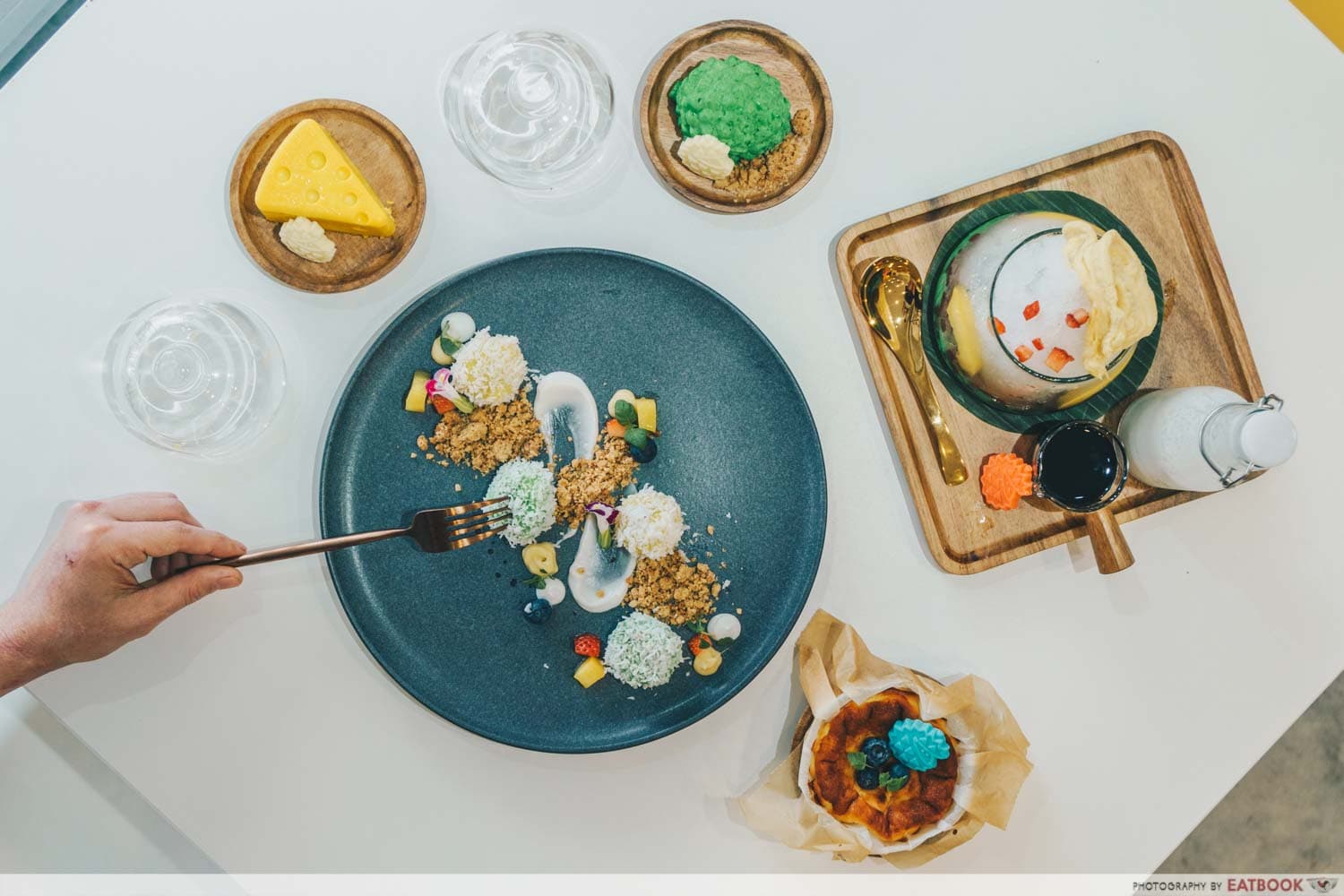 DurianBB is a Malaysian durian farm that branched out to create a cafe and retail concept, available in China and now Singapore too. They sell their own durian desserts and beverages, as well as packaged snacks, all made with the top-grade Mao Shan Wang (MSW) they harvest. During durian season, they will also have a durian tasting platter available, where an expert takes you through the different grades of the fruit.
Durian Lab Cafe Review: Ah Seng Durian Opens Dessert Cafe At Bukit Merah
Food at DurianBB
Their regular menu is chock-full of durian desserts and pastries—15 to be exact. We sampled our way through their highlights.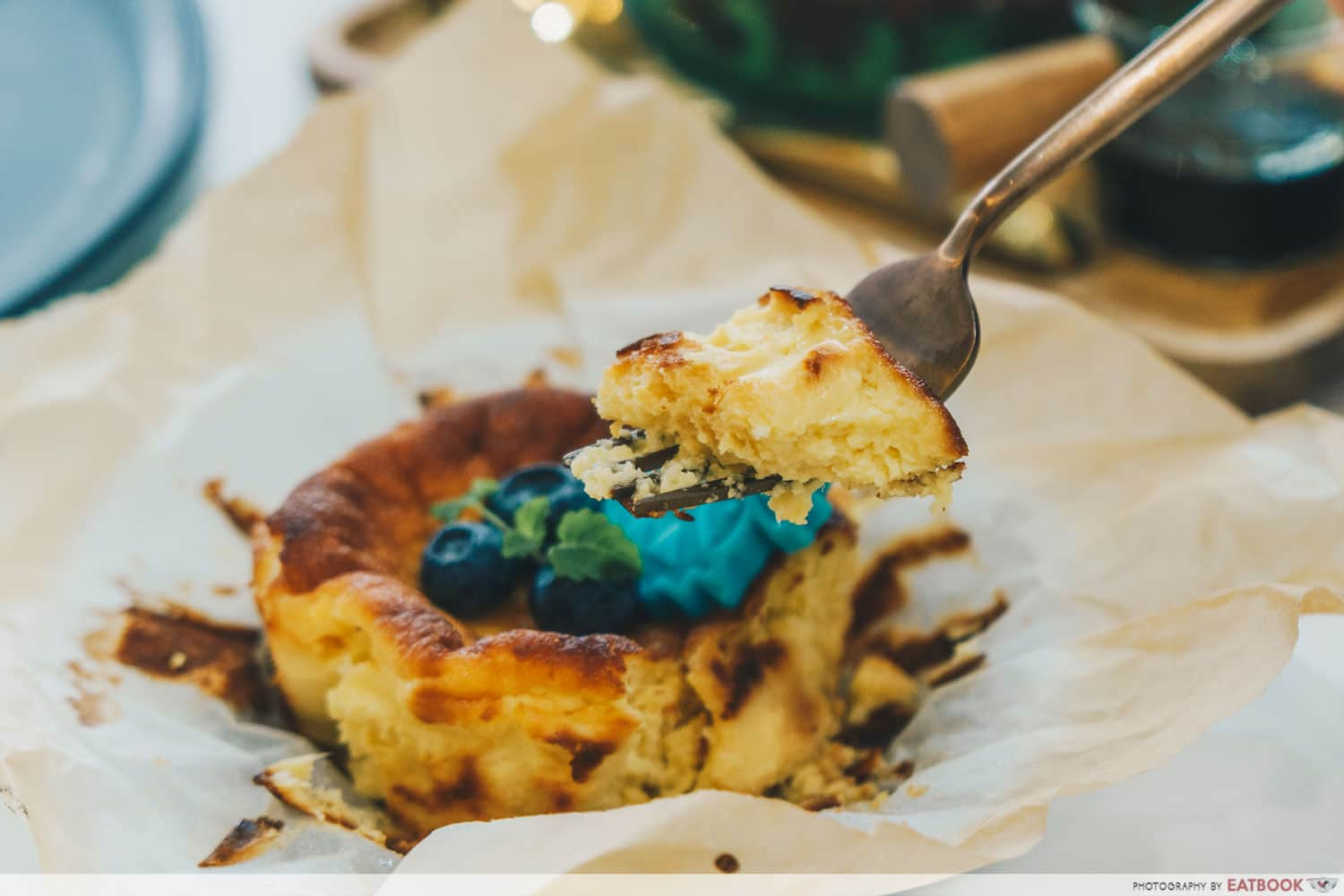 The first is the I'm Burnt St. Sebastian MSW Cheesecake ($8.80). Every order gives you an individual cake round, rather than a slice. The batter features MSW durian pulp; discernable, but not overpowering. It was served cold to us, but you can ask for it to be warmed before service so you get a more molten burnt cheesecake centre.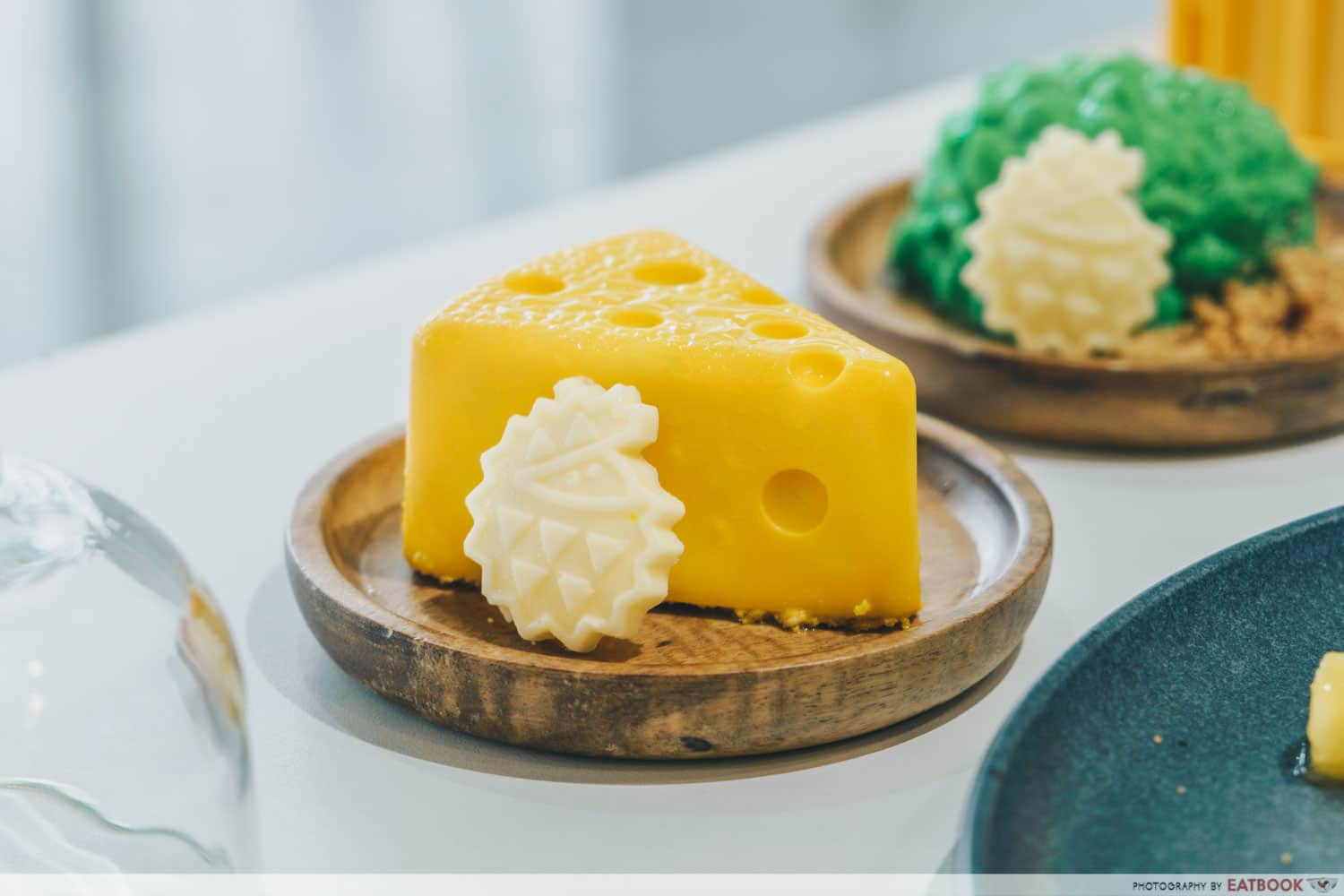 There are a few other cheesecakes on the menu, including the Mousetrap ($8.80), a no-bake MSW cheesecake shaped like a cartoon wedge of cheese.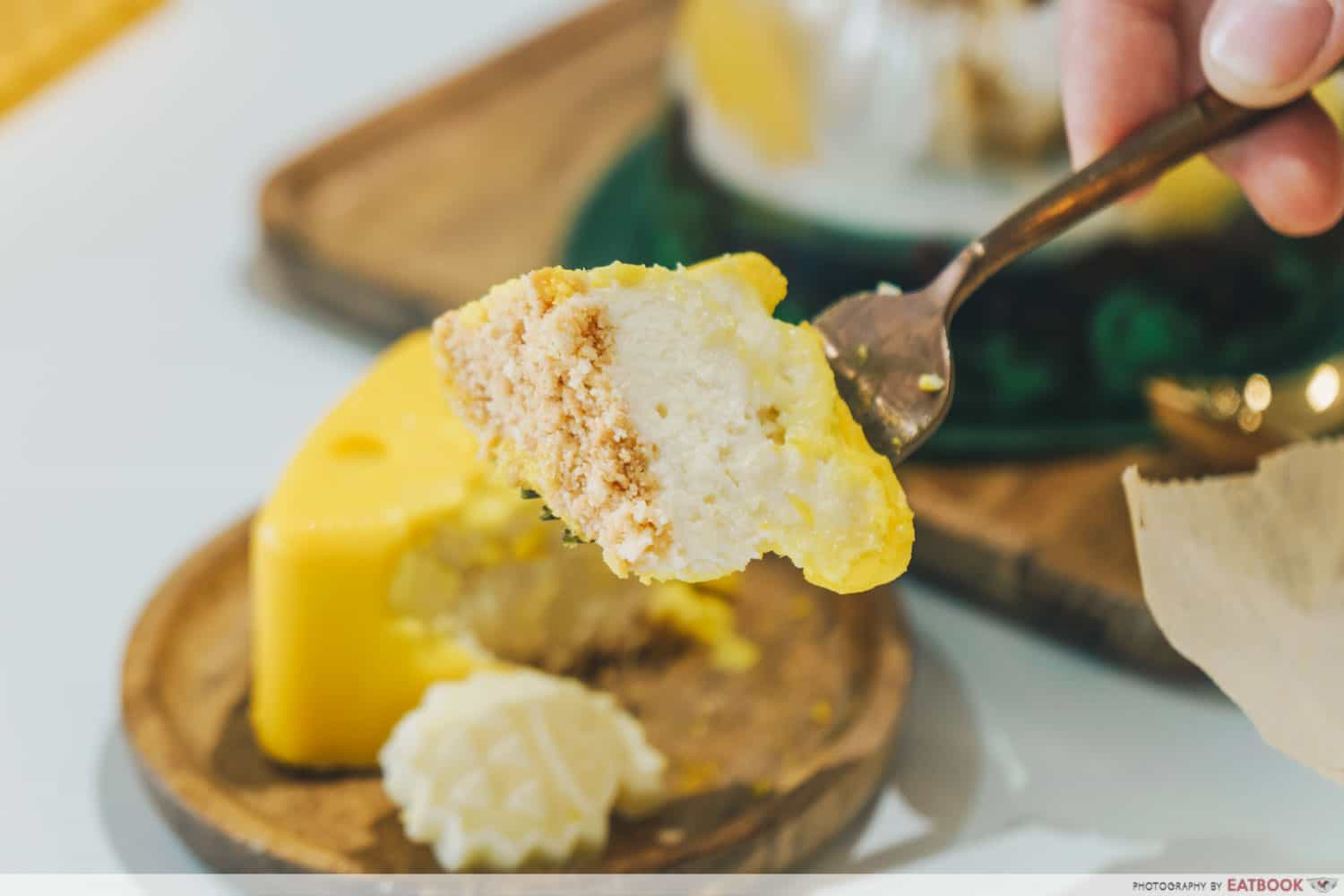 Though the cake within was creamy, the white chocolate shell that gives the cake its cutesy appearance was a tad too sweet.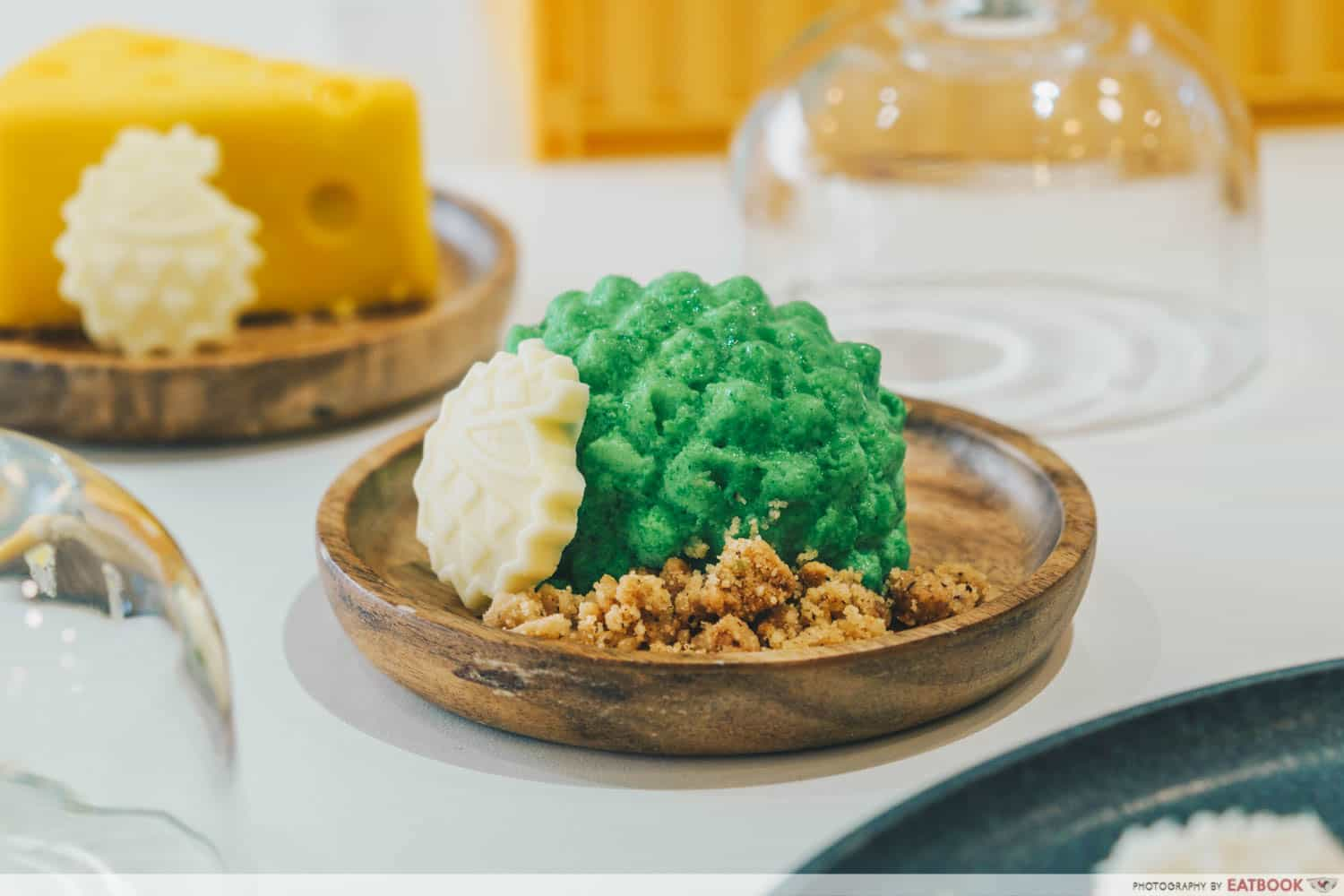 On another IG-worthy front, there is the Boom MSW Mousse Cake ($9.80).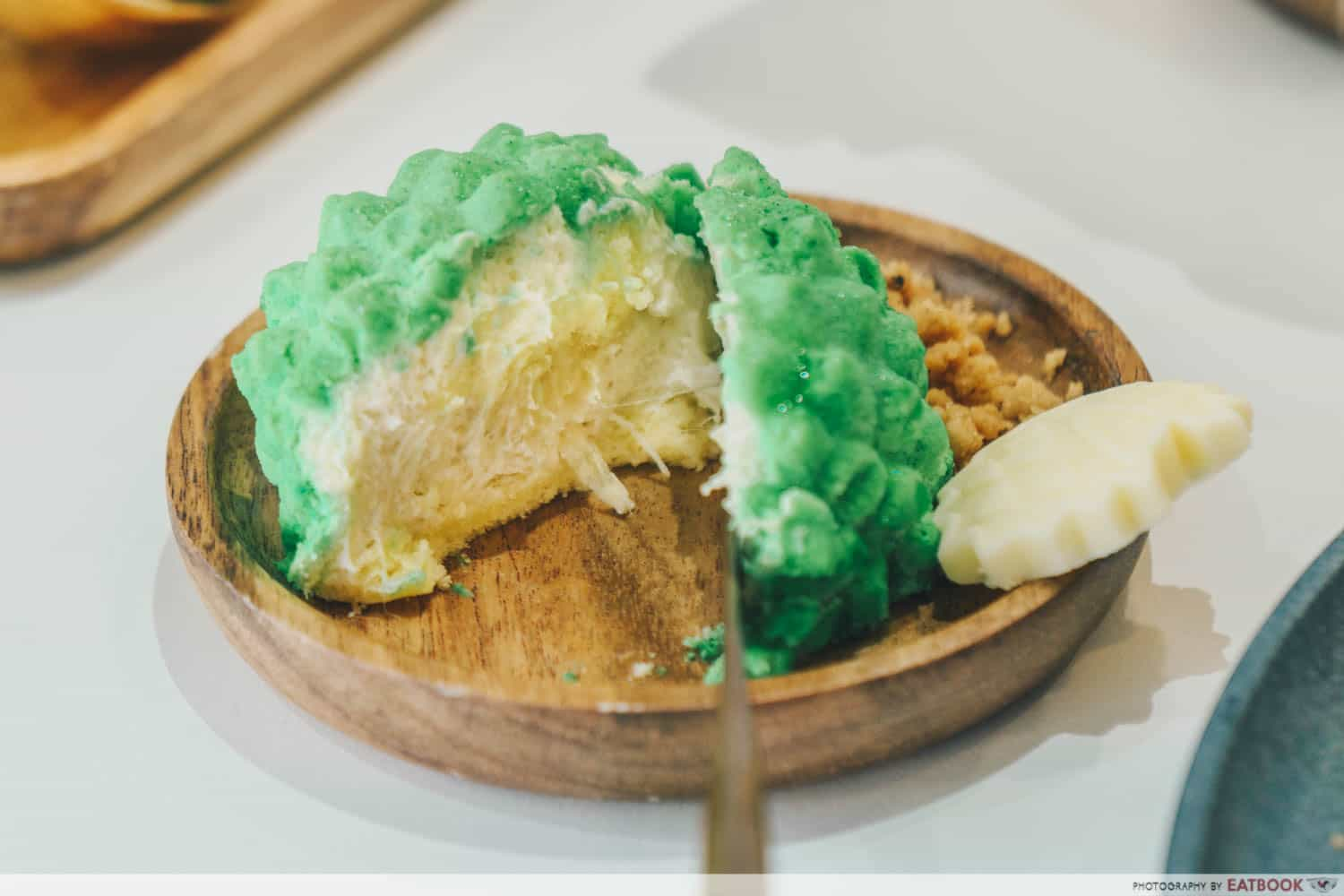 Shaped like a mini durian, this little morsel is packed with a frothy durian mousse reminiscent of snowskin MSW mooncakes, albeit with a texture closer to whipped cream.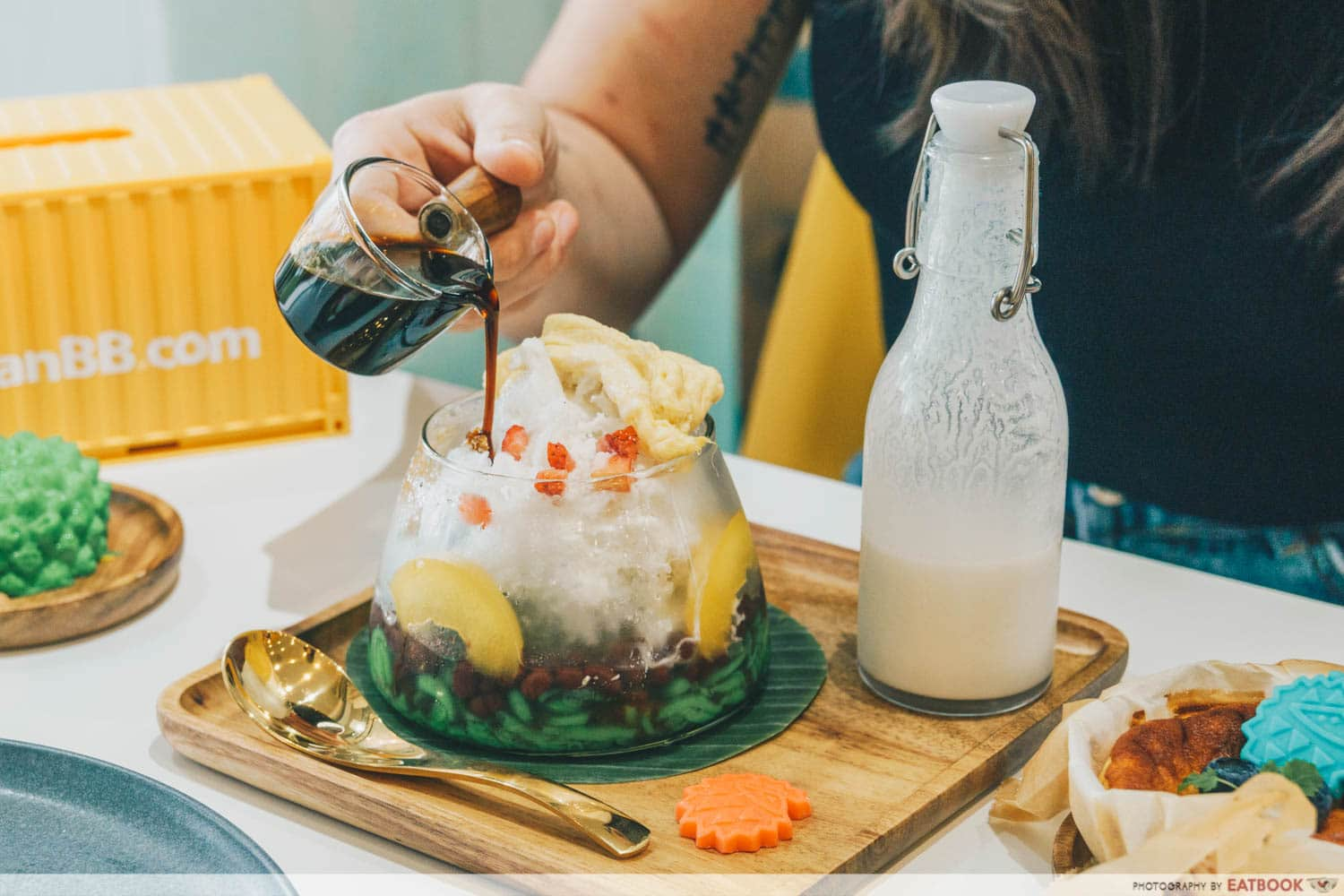 Nodding to its Malaysian background, DurianBB twists traditional kuehs with durian. We tried the Super Santan MSW Chendol ($7.80), which arrived with a generous scoop of durian pulp, and a pot of gula melaka and coconut milk by the side.
My colleague and I were fans of being able to DIY both the sweetness and milkiness of our chendol, and the hunk of durian within hit the spot. However, the addition of fresh peaches and strawberries were a confusing contrast of flavours in an otherwise coconutty, rich bowl.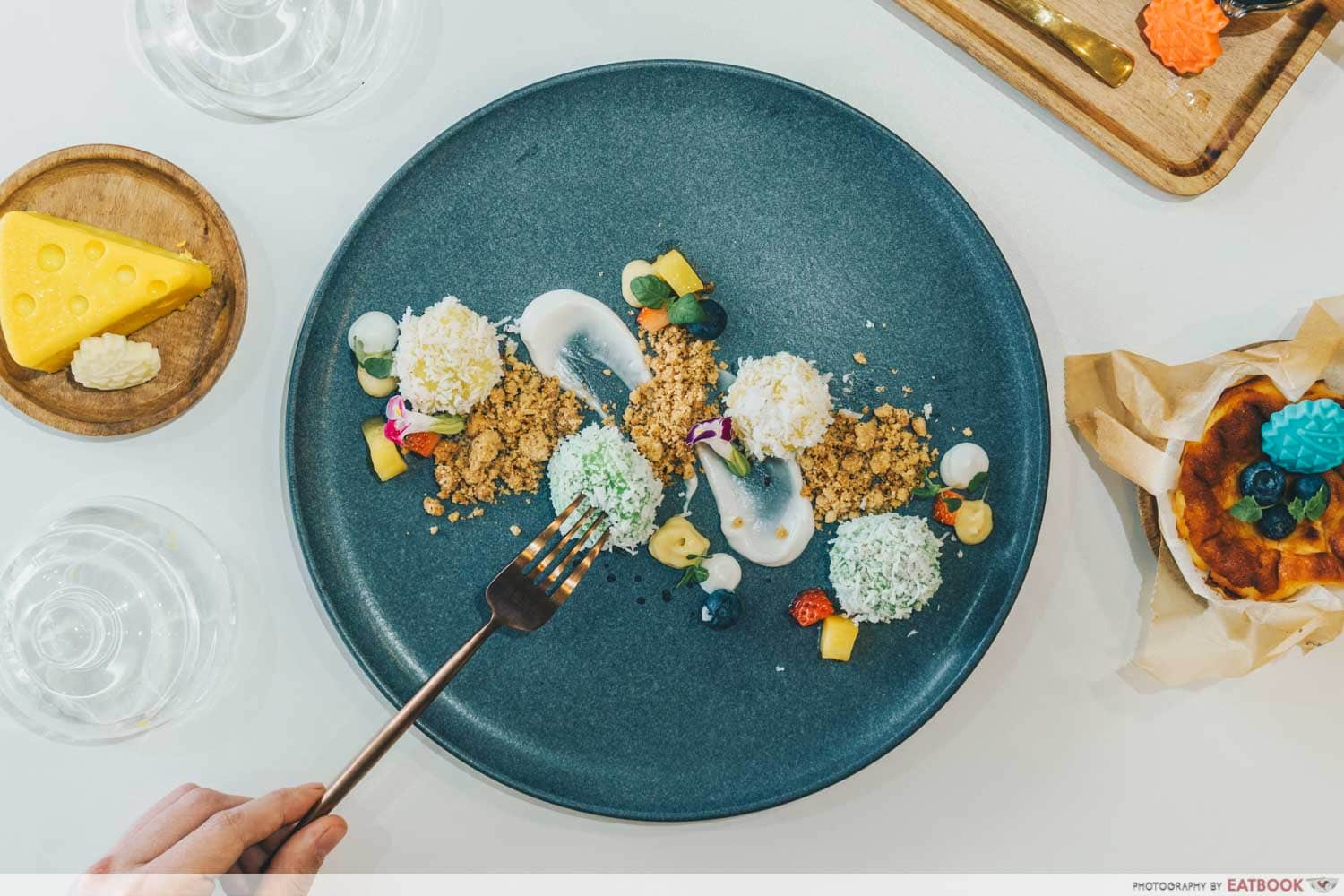 There was also the On De Ball ($7.80). A trio of ondeh-ondeh, plated like something out of a fine dining menu, comes loaded with durian and gula melaka. Though the gula melaka syrup was not oozy, the inclusion of durian in each round was pleasant enough to cut through the sugar grains.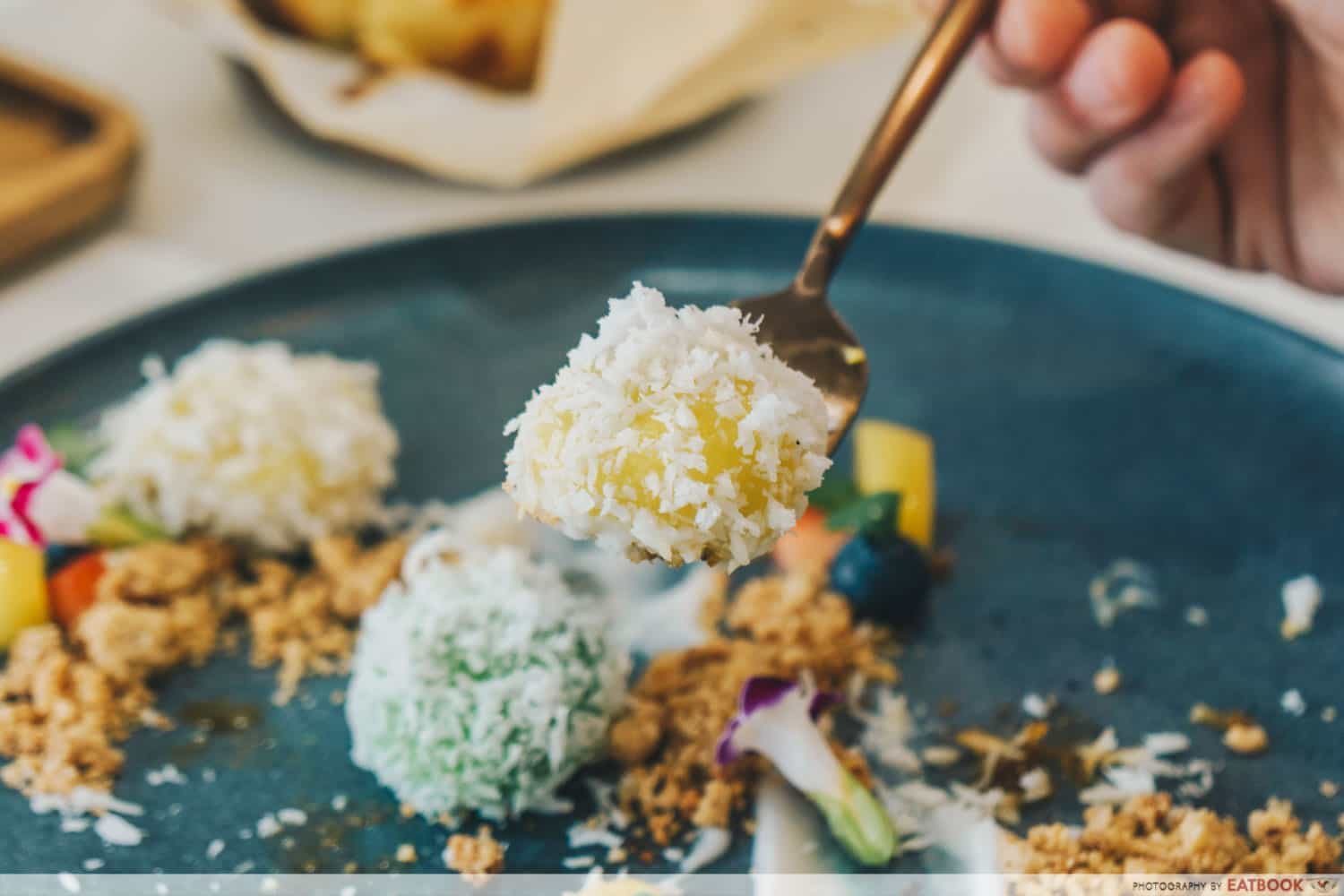 Plus, the combination of durian and gula melaka is always an easy win.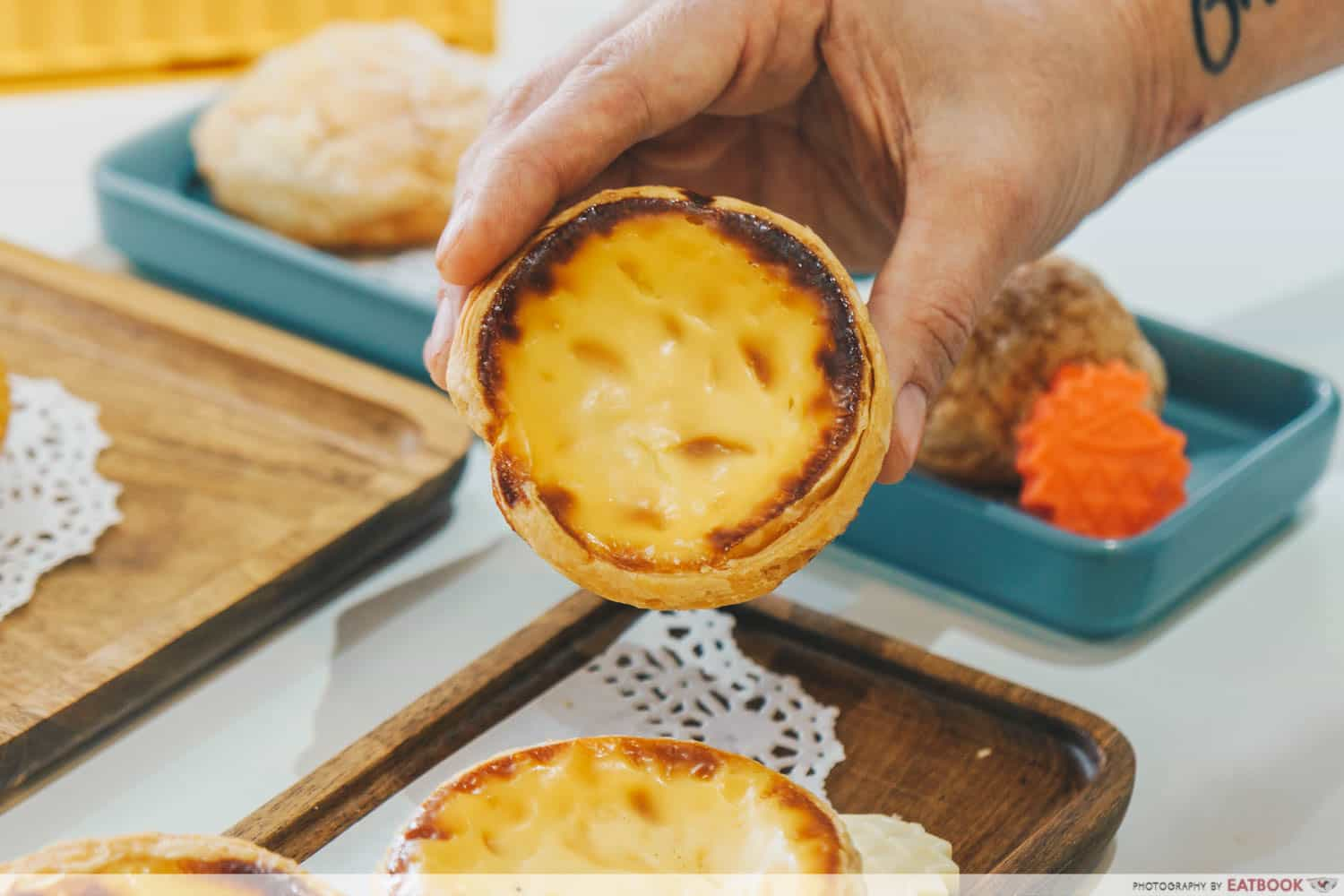 DurianBB also has pastries made with MSW, including the Love From Portugal Portuguese Egg Tarts ($3.80/piece), Puff Puff ($3.80/piece) durian puff, and Love From Hong Kong Polo Bun ($4.80/piece). Go for the polo bao if you want to try their pastries, as it comes packed with durian cream.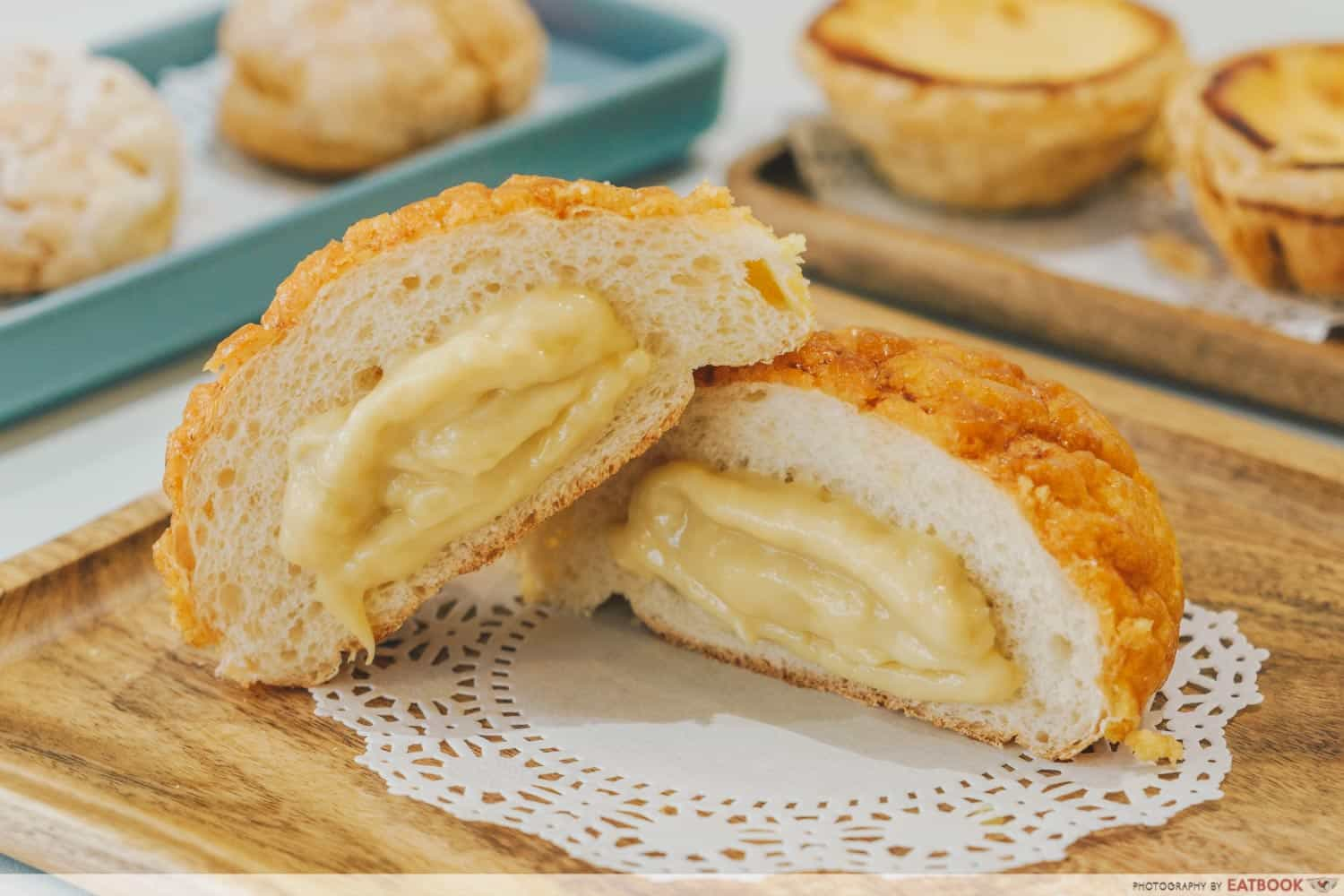 On to drinks: the DurianBB Signature MSW Milkshake ($8.80) was a favourite thanks to how dense and rife with fruit it was.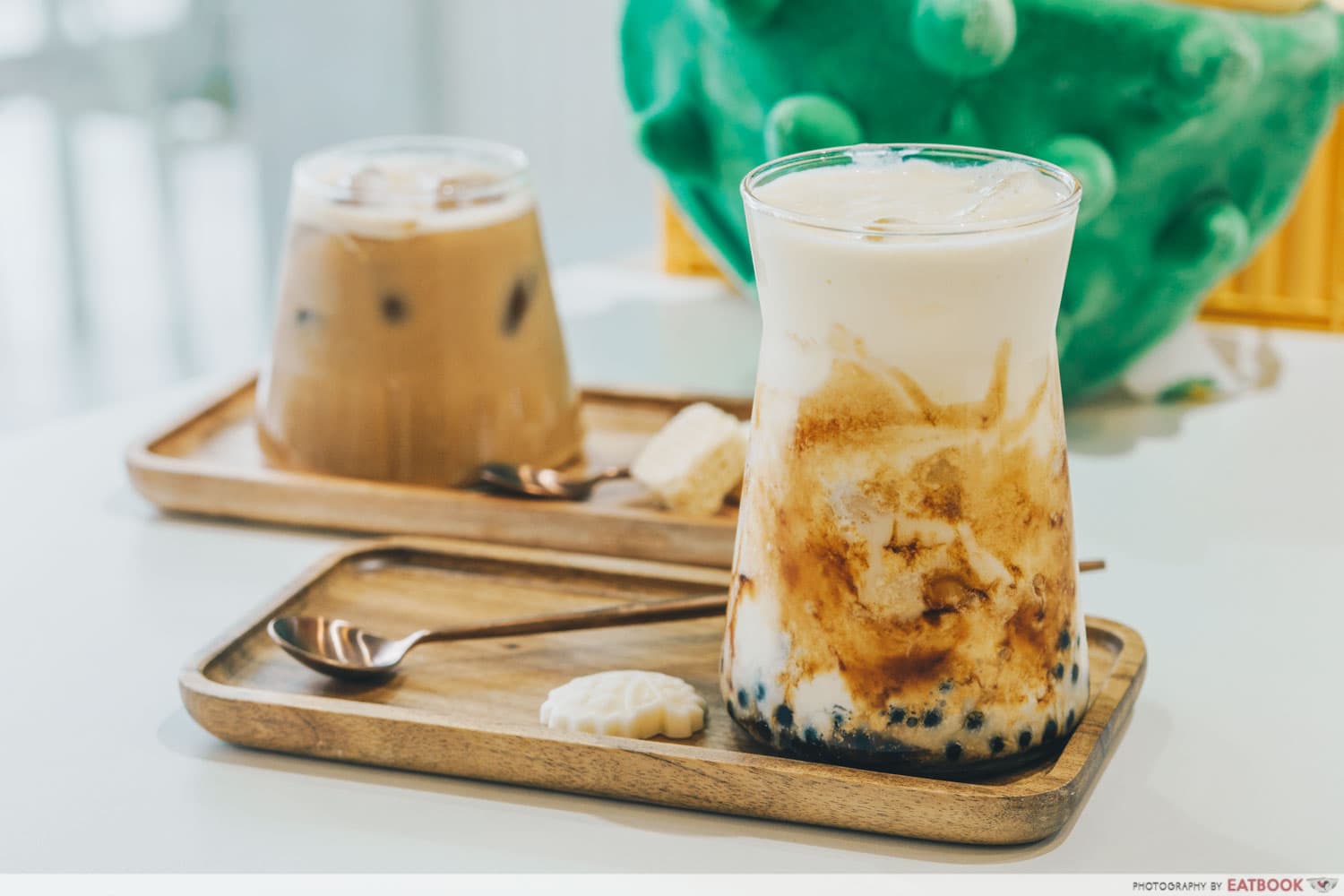 Adventurous diners can try their housemade Durian Coffee ($5.80), where a latte gets dressed with real MSW pulp.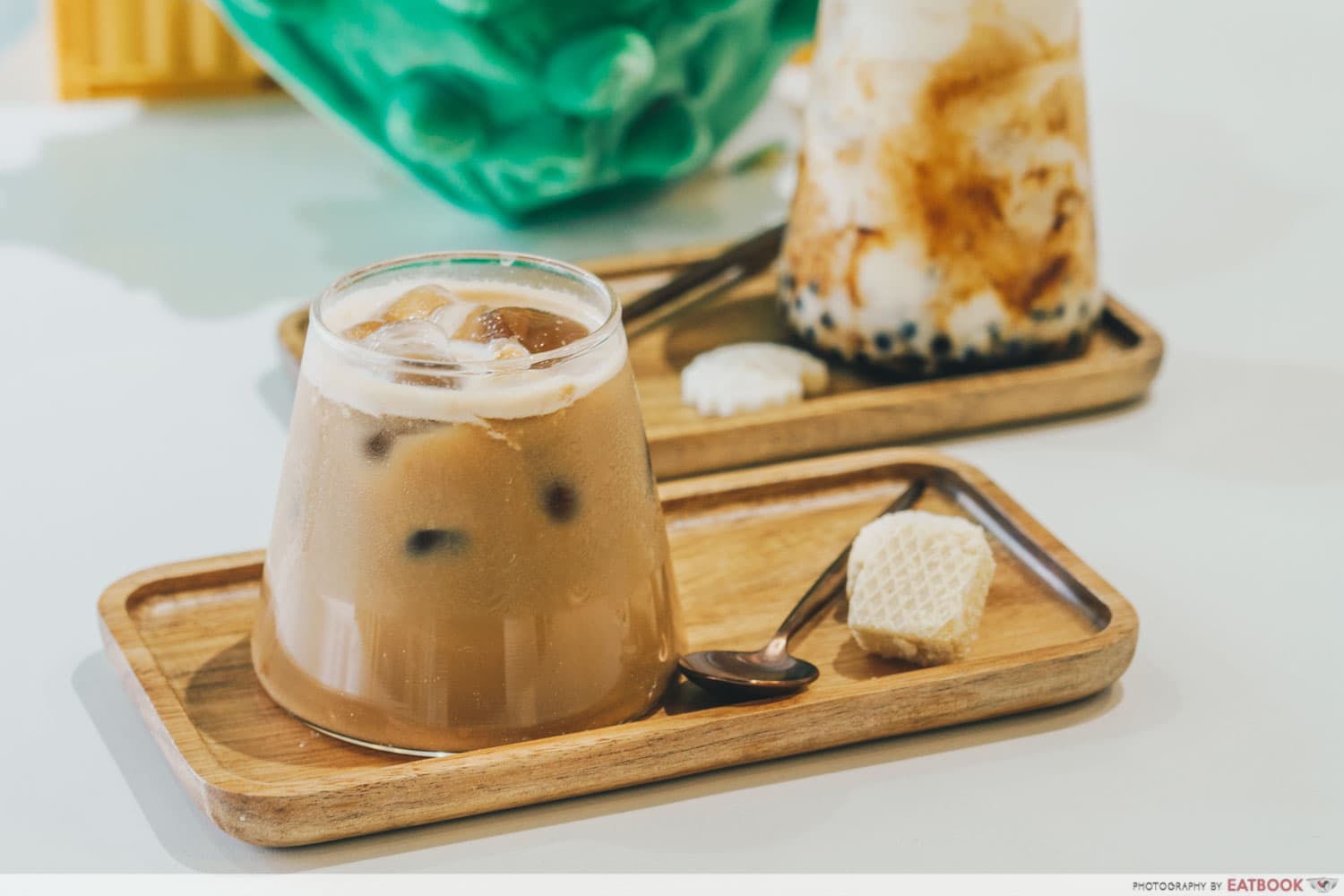 The bitterness of the coffee and the durian made for an unlikely, yet unforgettable pair.
11 Beautiful Coffee Cafes In Singapore With Artisanal Brew From $3
Ambience at DurianBB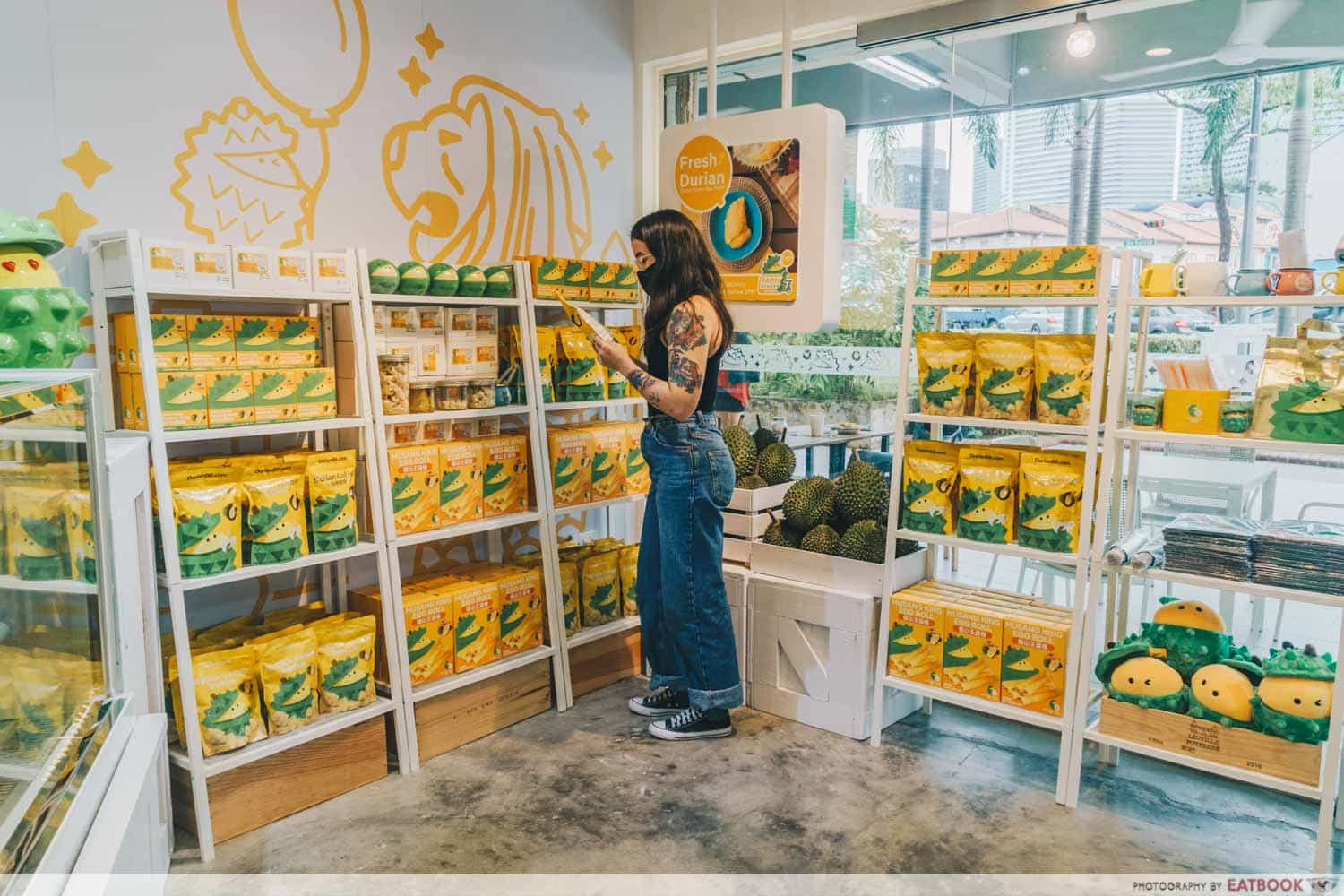 The store is a ten-minute bus ride away from Lavender MRT, parked right next to the hyper-popular Tolido's Espresso Nook.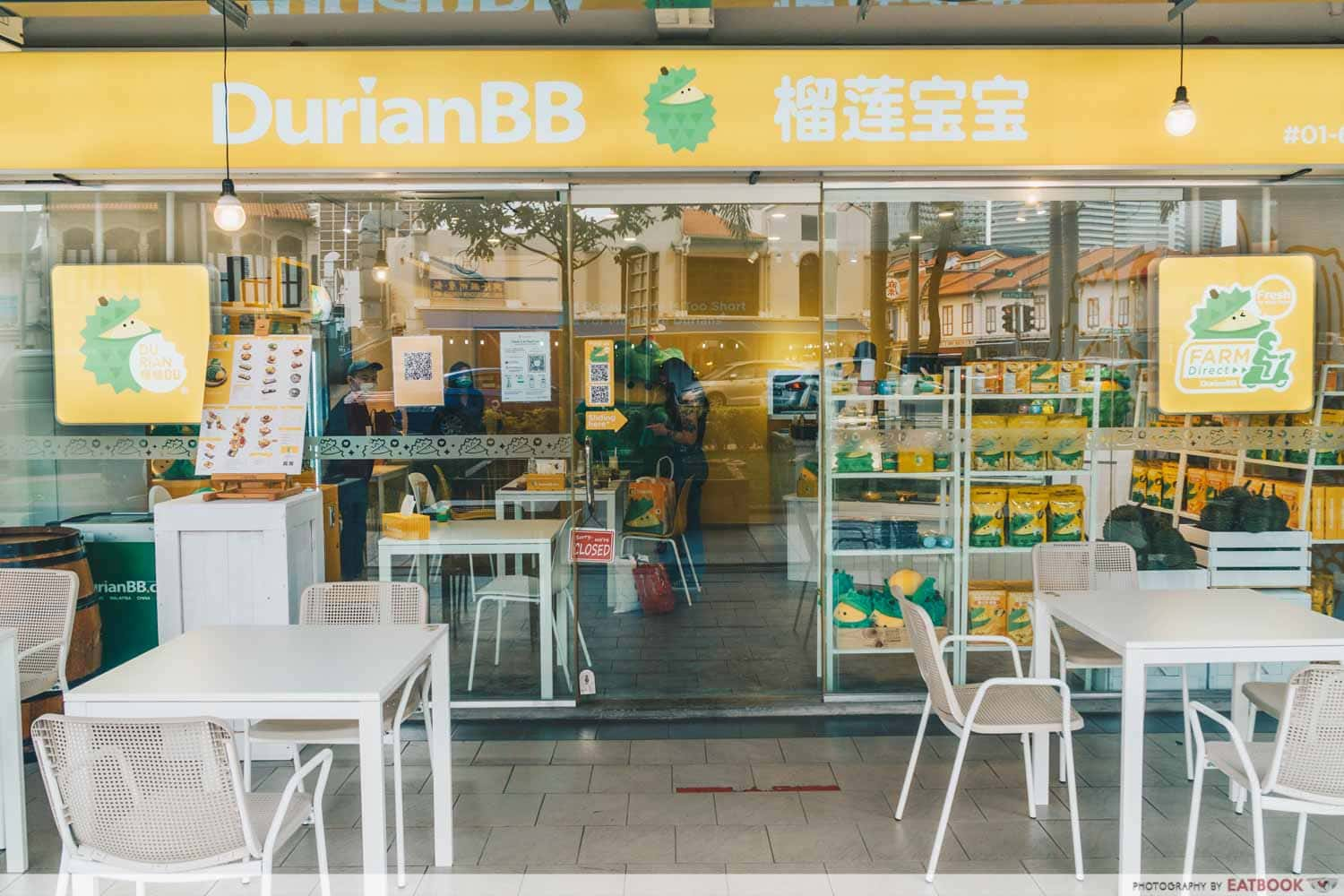 Decked out in bright yellow, and packed with icons of their durian mascot, the cafe's decor lively and quirky was in equal measures. There is ample seating across the store to chill out with your friends over dessert.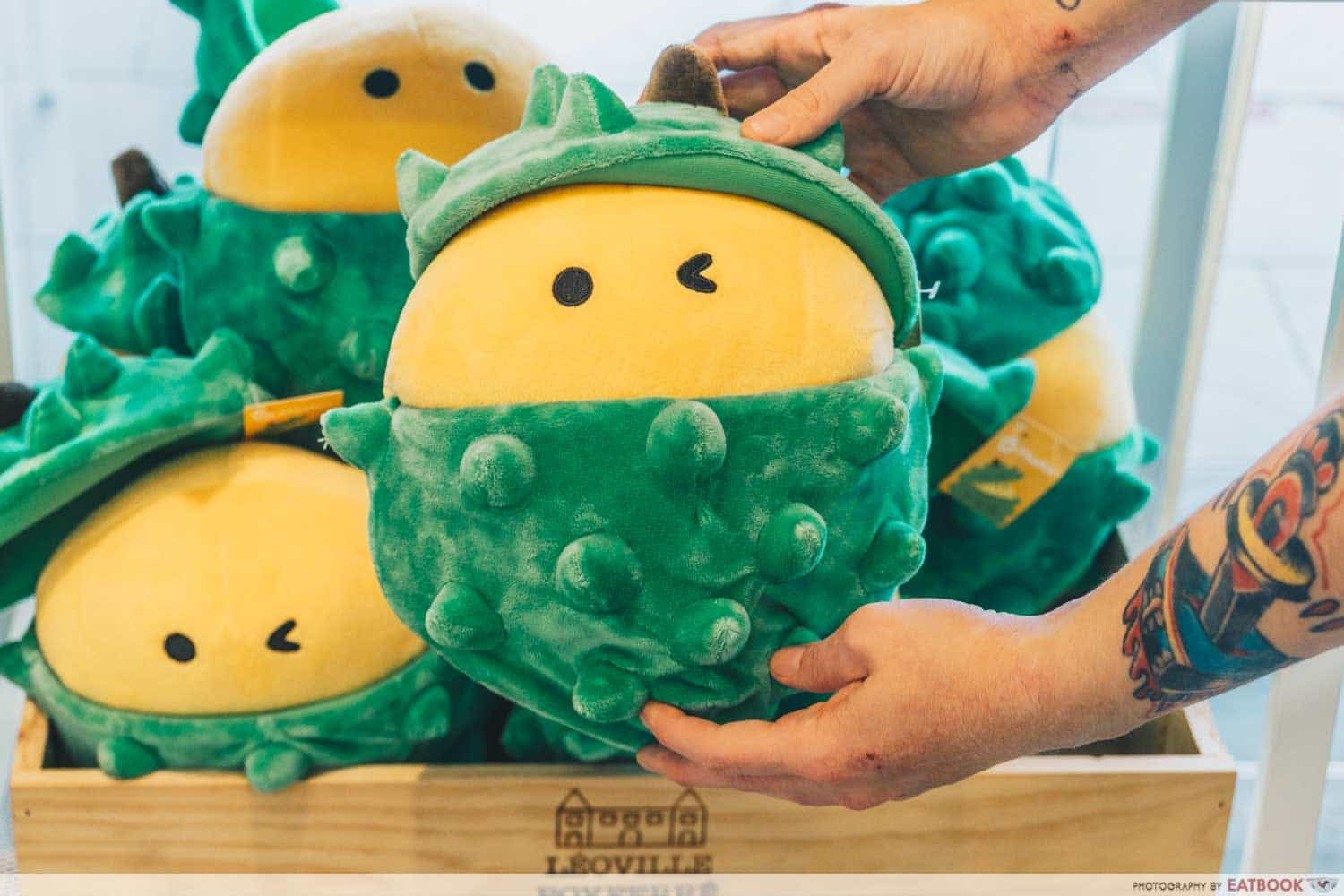 Also, you can shop for merchandise, packaged snacks, or have a go at their claw machine, all within the cafe.
The verdict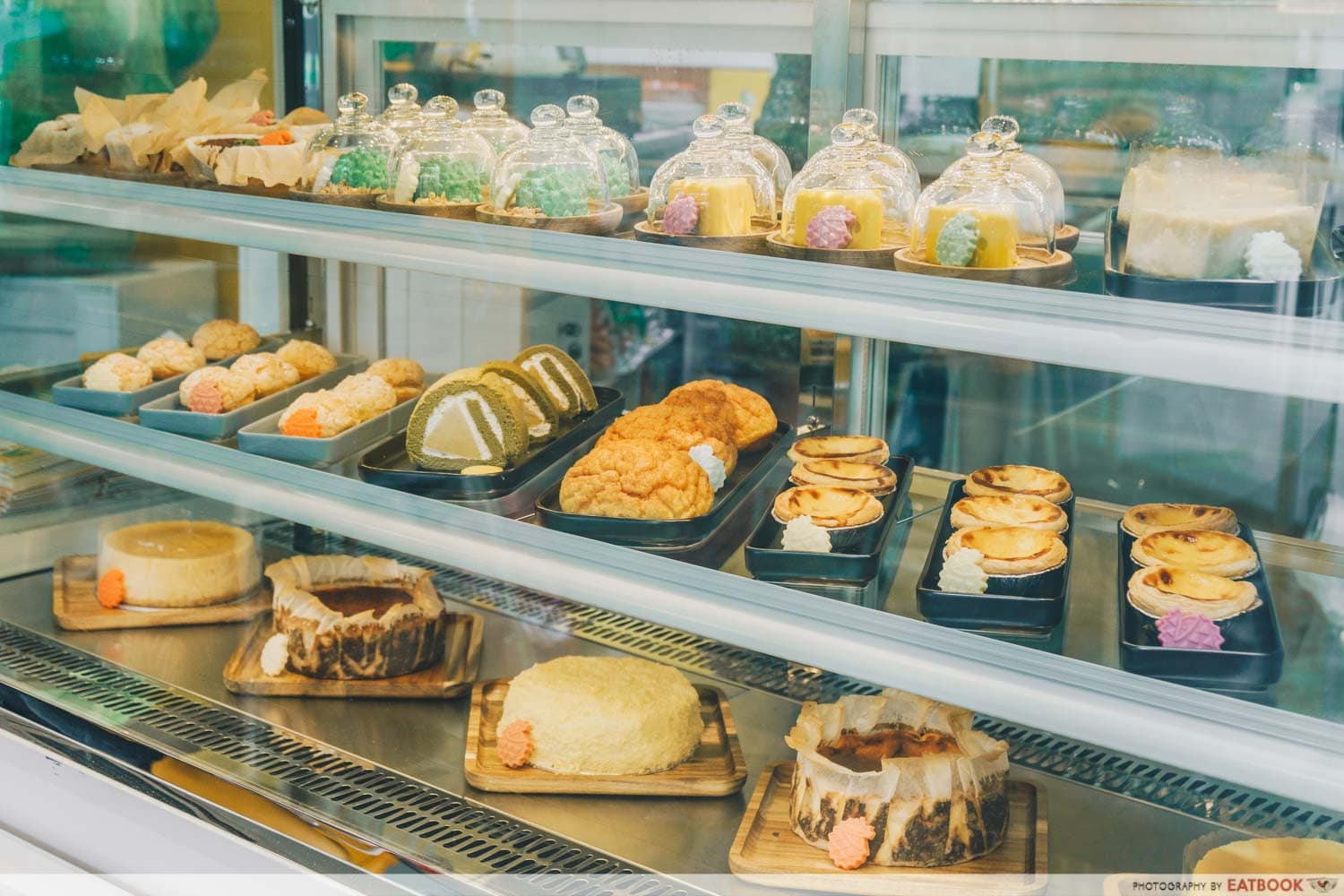 DurianBB's concept is great if you're a big durian fan, but the execution was hit-or-miss when it came to their food. While some items made my durian-loving heart pump double-time, there were little elements here and there that left room for improvement.
On the visual end, though, DurianBB does score. All of their desserts, and the space itself, just makes you want to whip out your phone and snap story after story for Instagram. If you're someone who enjoys photogenic cafe experiences, then you won't be disappointed.
For more durian goodness, check out our list of durian delivery services in Singapore once the season rolls around again. If you're thinking of other new cafes to grab dessert at, then read our review of French Fold, a new crepes cafe at Amoy Street.
10 Durian Delivery Services To Check Out Now That Durian Season Is Coming Again
Address: 462 Crawford Lane, #01-65, Singapore 190462
Opening hours: Tues-Sun 12pm to 10pm
Tel: 9245 0788
Website
Photos taken by Lim An.
This was a media tasting at Durian BB.
DurianBB Review: Durian Dessert Cafe With MSW Polo Bao And Ondeh-Ondeh Near Lavender
Summary
Pros

– Cute store decor
– Visually attractive menu items
– Wide variety of durian desserts
Cons
– Desserts could be better executed
– Some desserts too sweet
Recommended dishes: On De Ball ($7.80), DurianBB Signature MSW Milkshake ($8.80)
Opening hours: Tues-Sun 12pm to 10pm
Address: 462 Crawford Lane, #01-65, Singapore 190462