Fantastic Dim Sum in Aljunied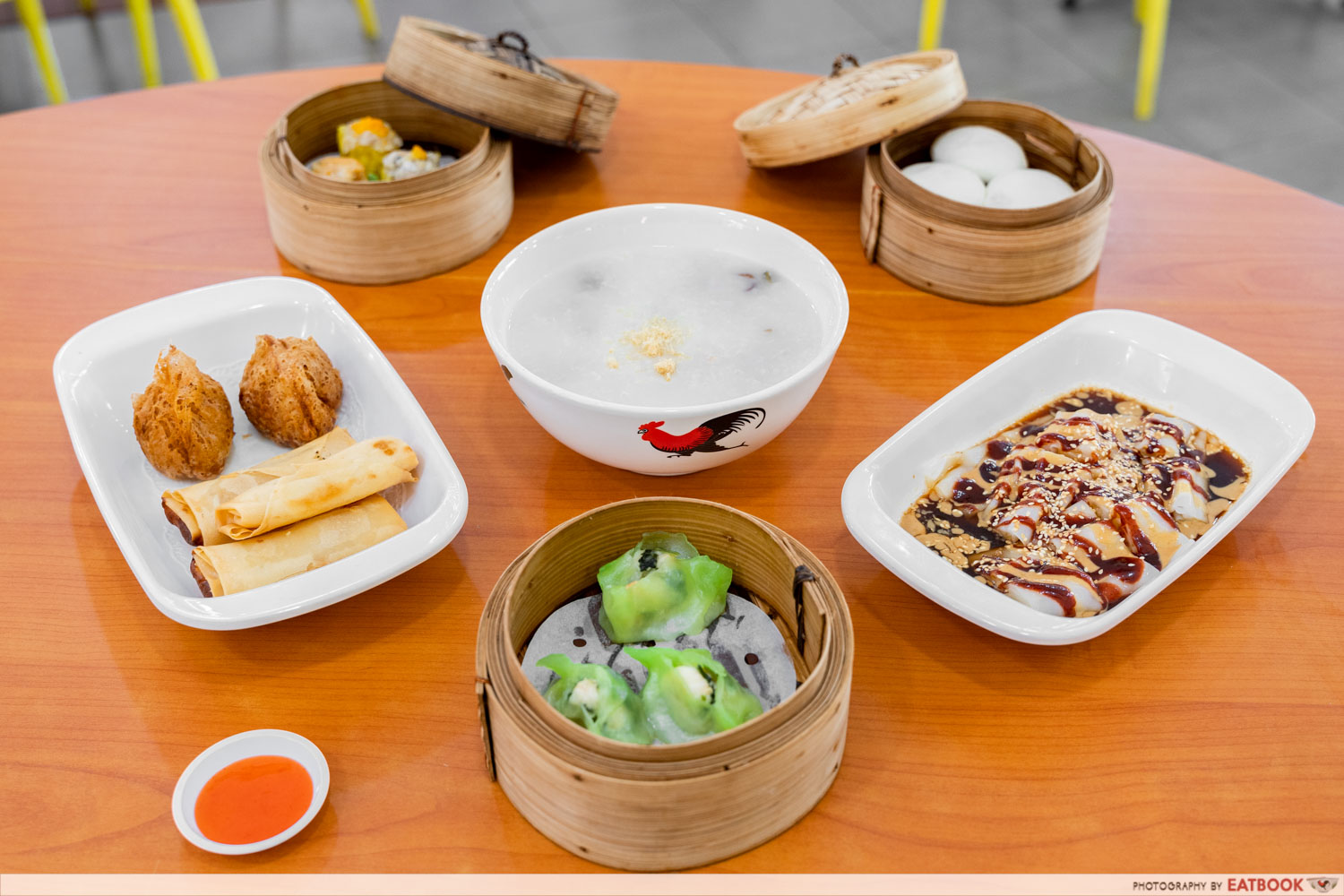 I don't frequently visit dim sum restaurants with my family. It's always a privilege if I get the chance to dine in at a dim sum restaurant, and if I do, I would usually go for the same old siew mai and chee cheong fun━never really anything out of the norm. So when I came across Fantastic Dim Sum, which was said to have a menu of unique dim sum, I knew I had to give it a try.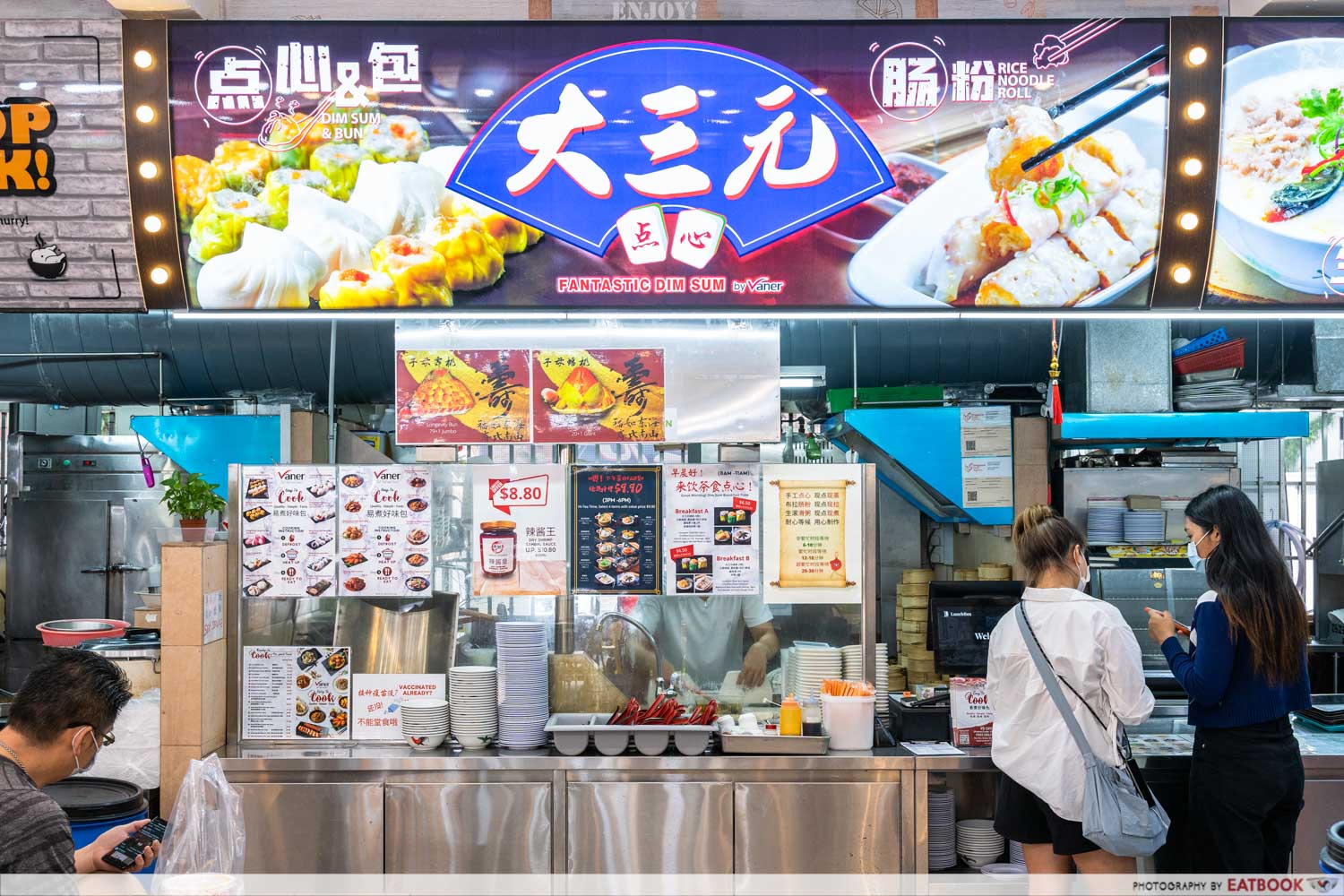 Fantastic Dim Sum offers over 30 kinds of dim sum on the menu, ranging from the classics to novel items that feature Singaporean flavours. Interestingly, even though all their dim sum are factory-produced, I was told by the stall keeper that they are all made by hand.
Food at Fantastic Dim Sum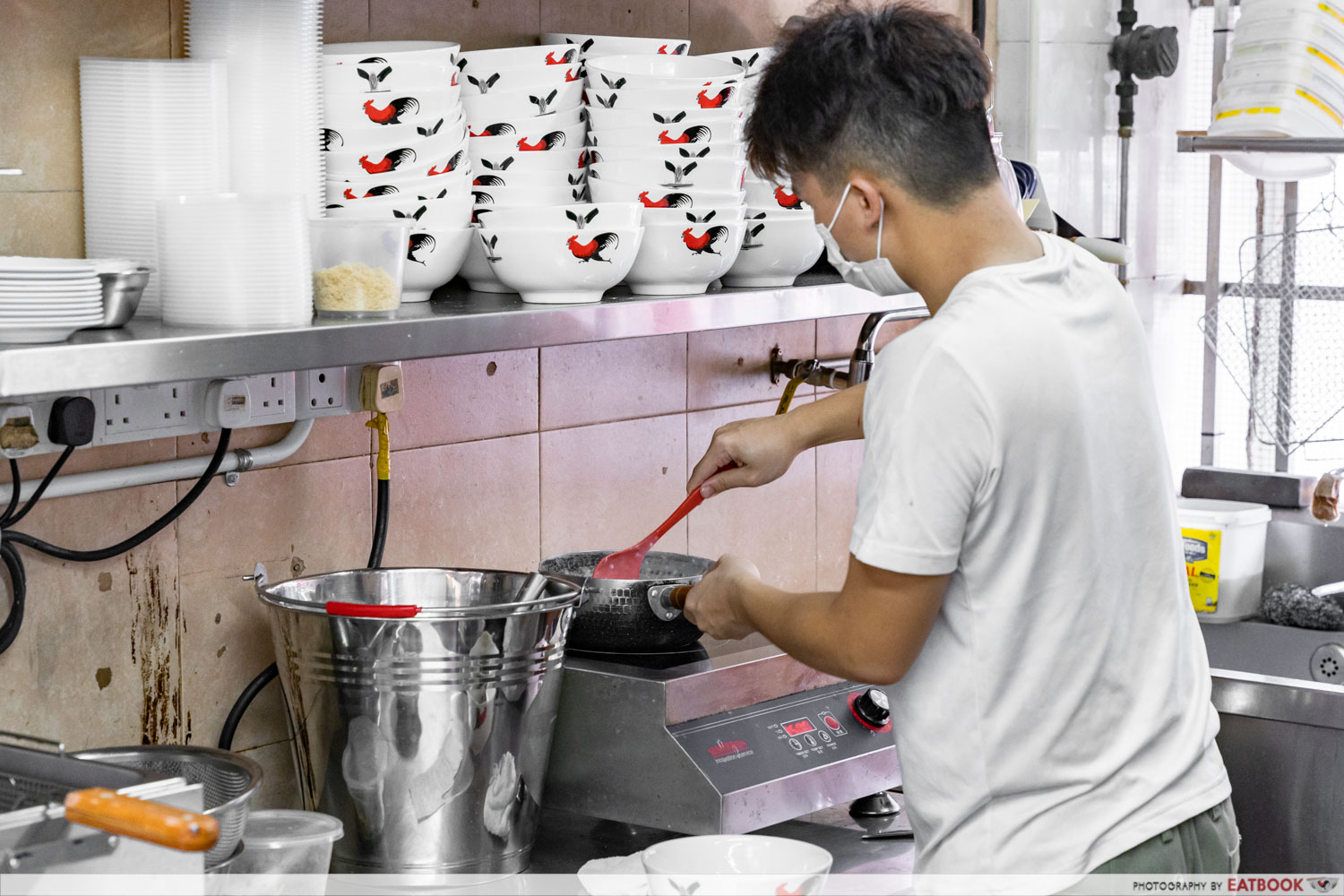 A favourite order at Fantastic Dim Sum is the Century Egg and Minced Meat Congee ($4). The congee base is pre-prepared, but each bowl is cooked to order, generously mixed with century egg, salted egg, and minced meat.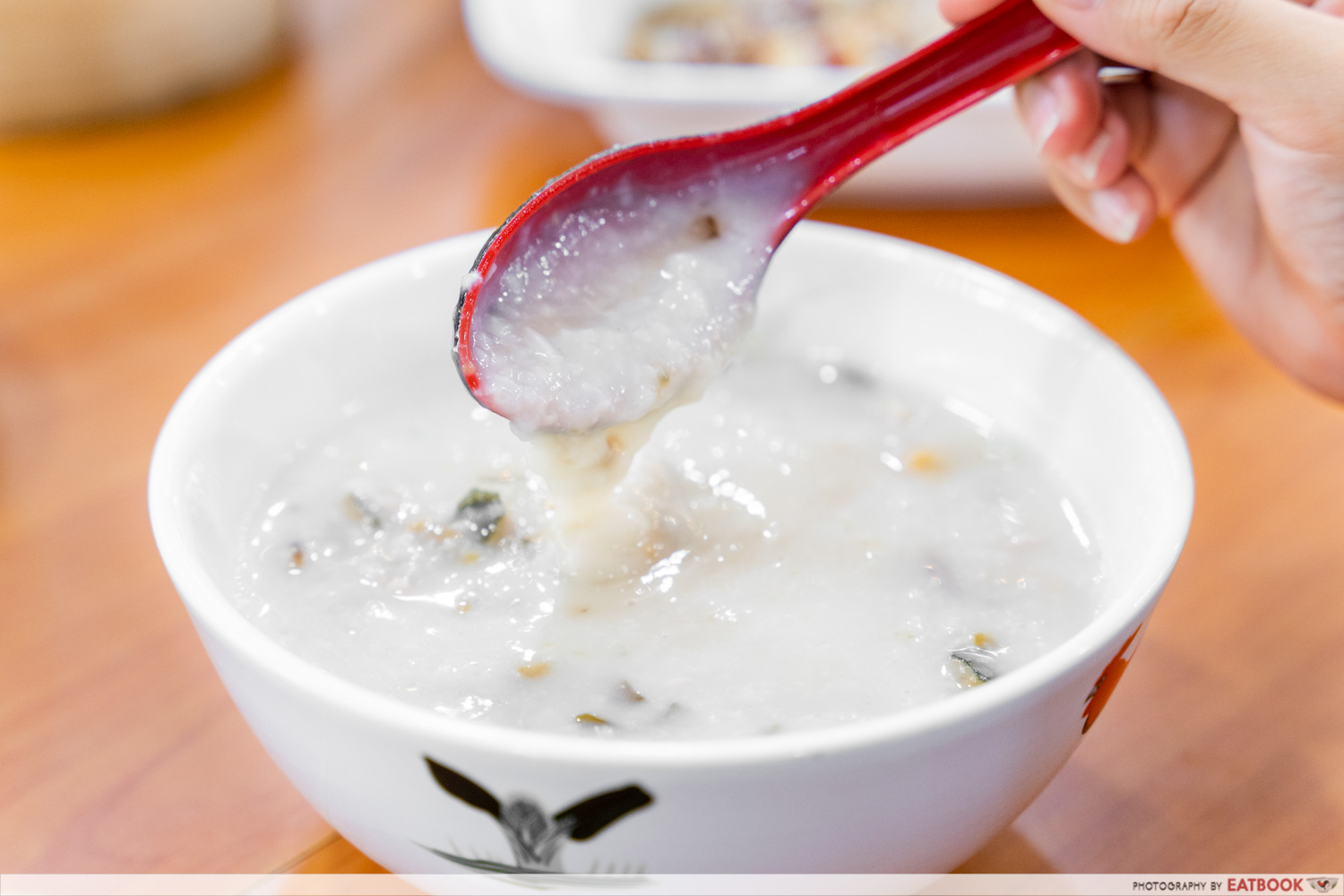 The viscosity of the congee was rich and creamy, instead of watery, which is an important factor when determining a good congee. I also liked how the century and salted eggs were chopped into small chunks and stirred throughout the congee, unlike most century porridges I've had, where the congee is just topped with slices of century egg. The congee was also topped with sesame oil, which added a nice, fragrant touch.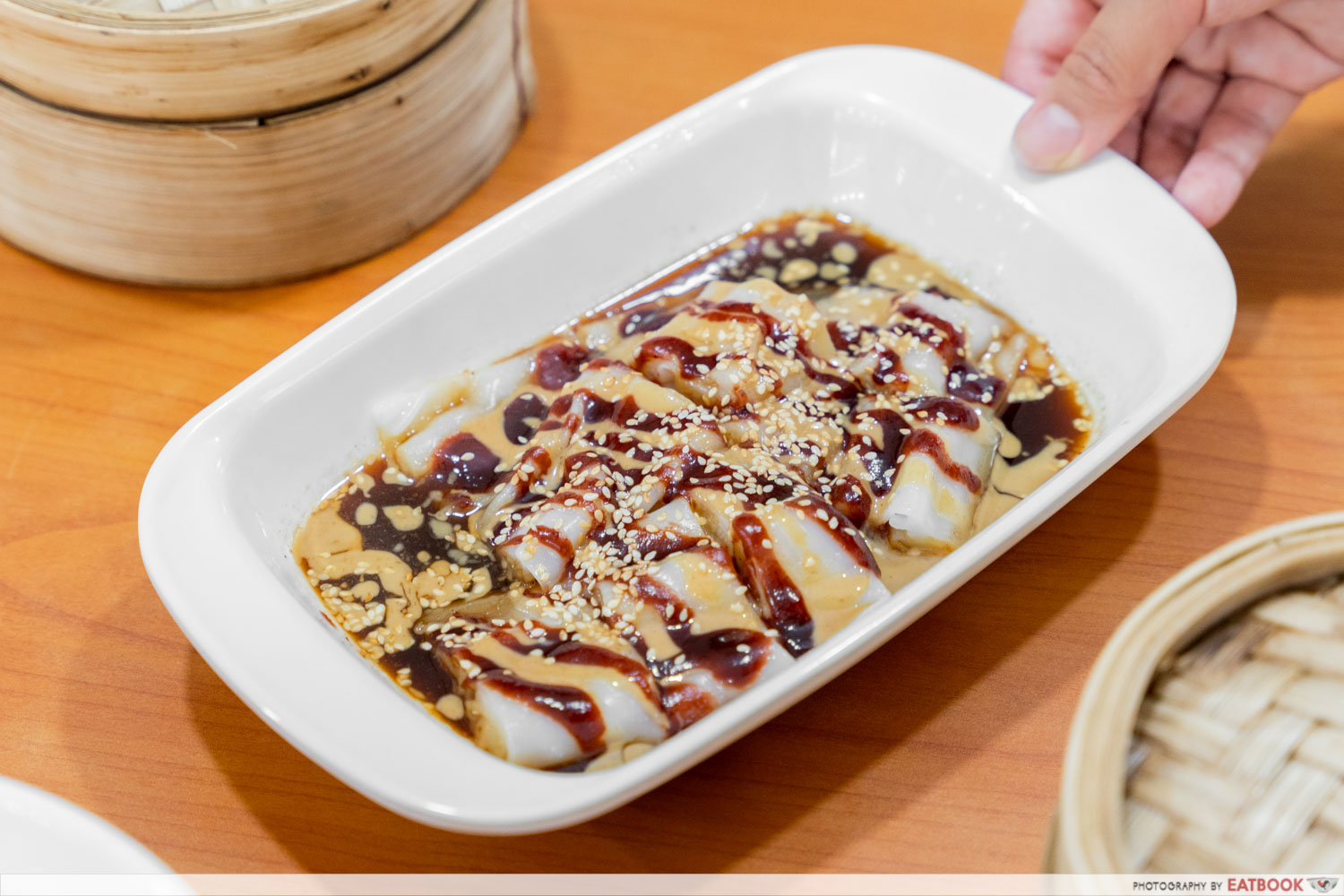 Another classic, and my personal favourite dish when ordering dim sum, is cheong fun, AKA rice noodle roll. We went for Triple Sauce Rice Noodle Roll ($3.50), a classic Hong Kong-style cheong fun.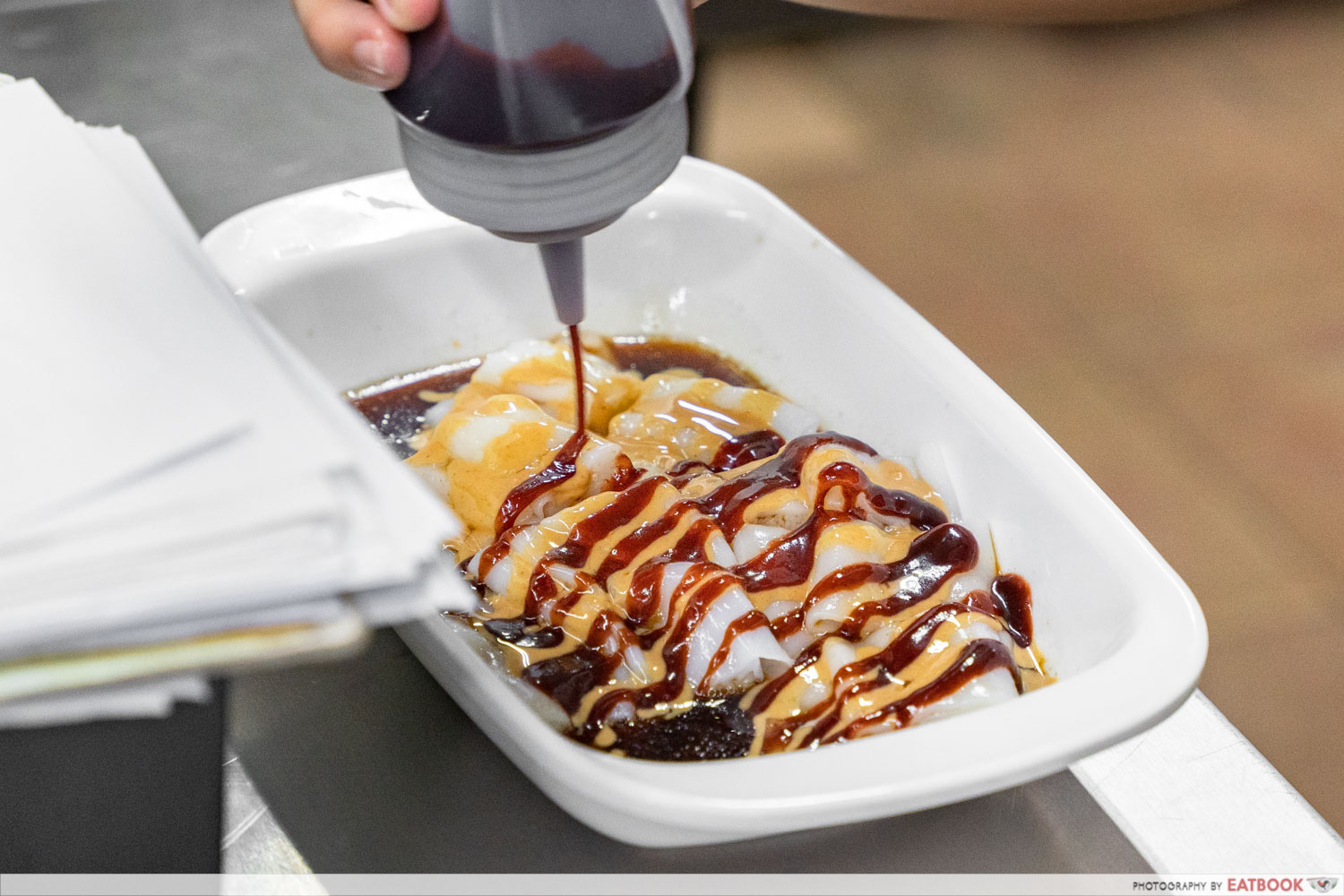 The cheong fun is steamed to order, before being drizzled generously in house-made sesame, sweet and light soya sauce.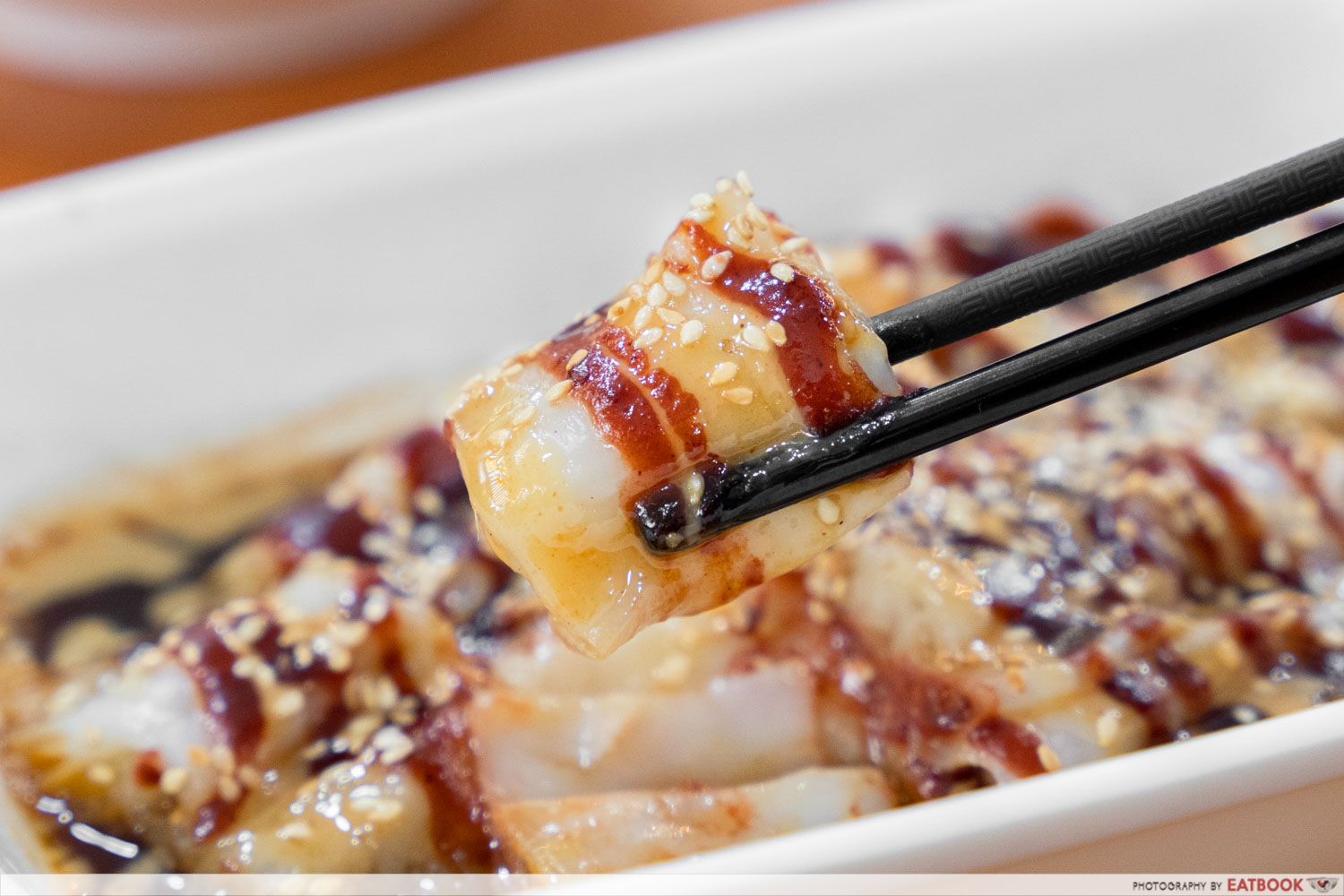 The rice noodles were silky smooth, but I personally found that the flavours were too strong and clashing. It was an interesting mix, but I prefer the local style of sweet sauce with chee cheong fun, or the filled ones with just a soya sauce blend.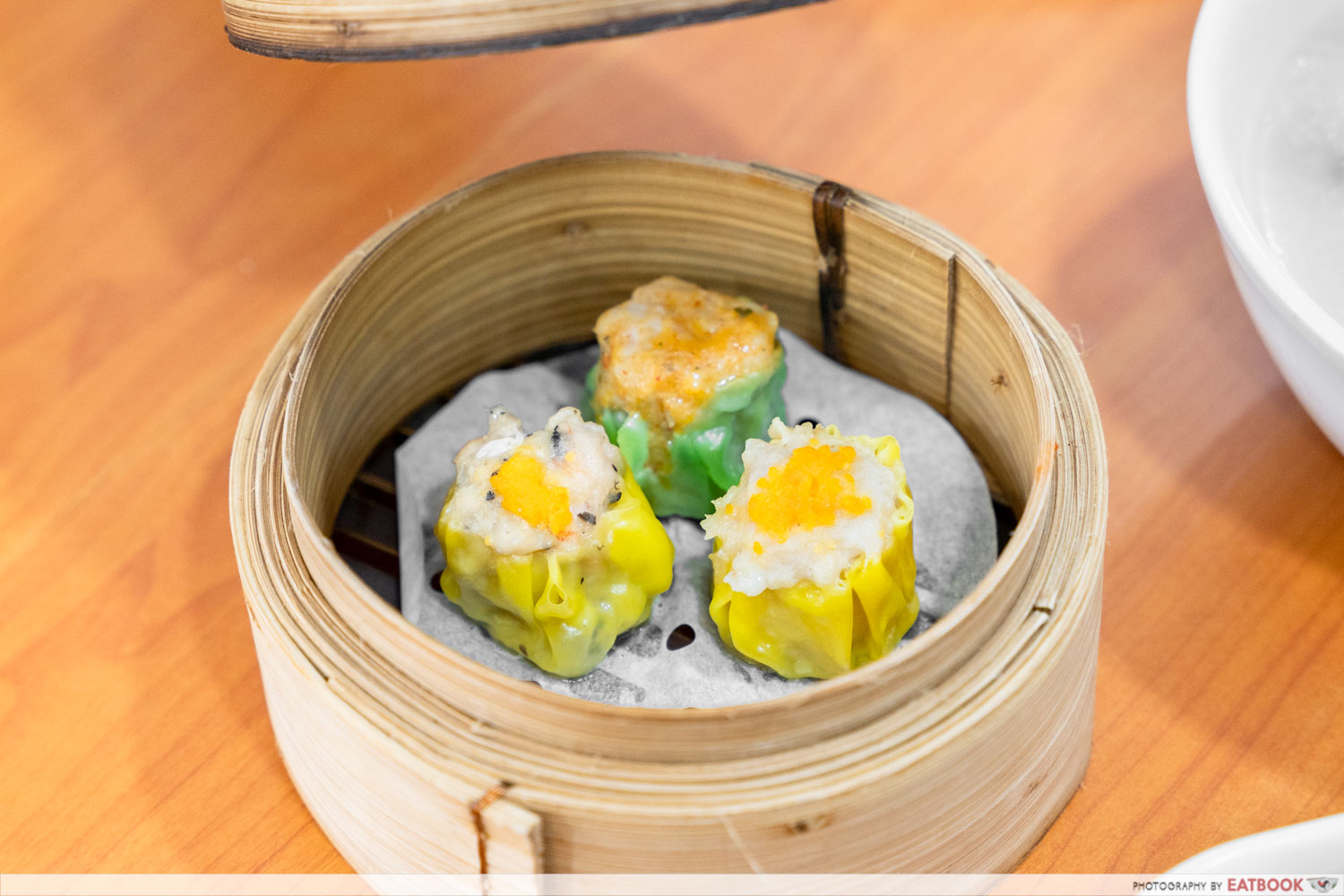 Moving on from the classics, we ordered their signature Fantastic Siew Mai ($4), which comprises siew mai in three different flavours: Original, Truffle, and Otah. Something to note is that Fantastic Dim Sum uses halal-certified chicken, rather than the traditional pork, in all their siew mai. Also, if you're expecting a basket of five to six siew mai like I was, you'll have to head to their outlet in Jalan Besar instead.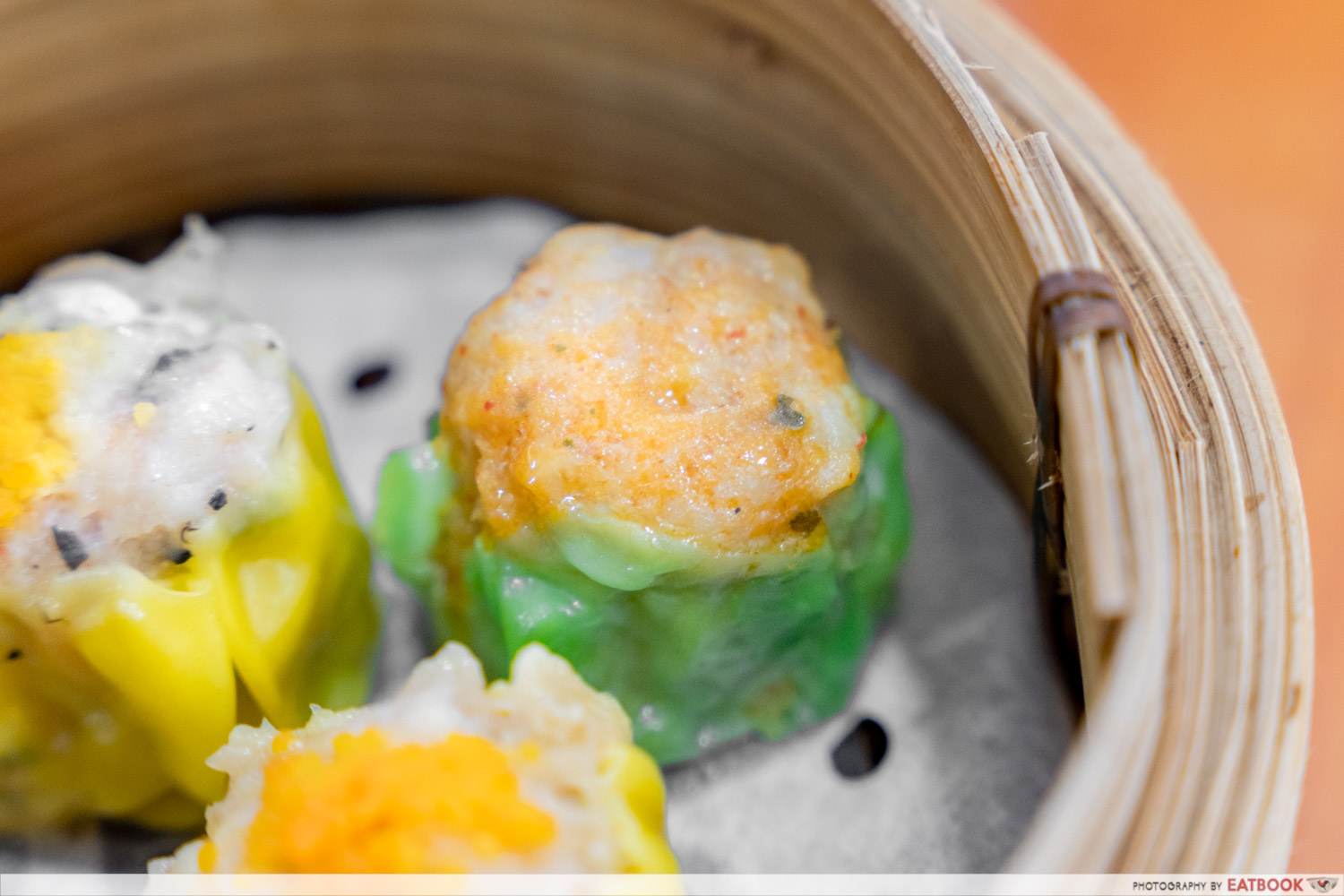 The Otah Siew Mai immediately stood out to me with its bright green wrapper. Each of these is filled first with chicken, then with the spicy mackerel paste, before it's steamed. I quite enjoyed this siew mai—it was just lightly spicy, and not overly fishy.
The Truffle Siew Mai is definitely a must-try for truffle fans. I enjoyed how the flavour of the truffle didn't overpower the minced chicken. I also appreciated the chicken siew mai at Fantastic Dim Sum, because of my personal dislike of pork in general. 
Even though they used chicken instead of pork, the original Siew Mai here still tasted just like their pork-filled counterparts. My dining companions didn't even realise it wasn't pork! I do, however, wish that the siew mai was juicier.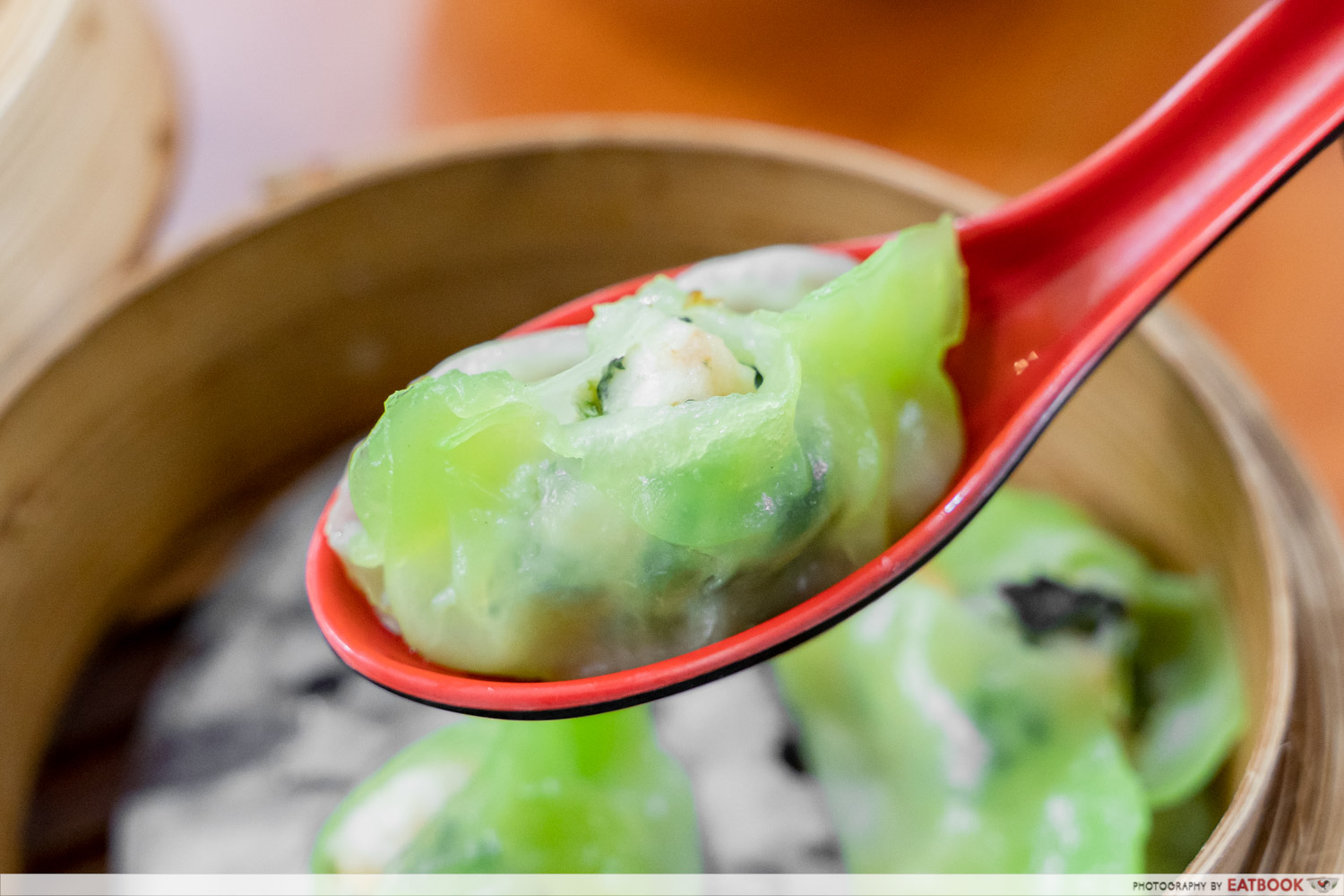 We also ordered their Spinach Dumpling ($4), filled with prawn, minced meat, and some bits of spinach leaves. We found the dumpling skin here soft and thin, rather than being unappetisingly thick and chewy.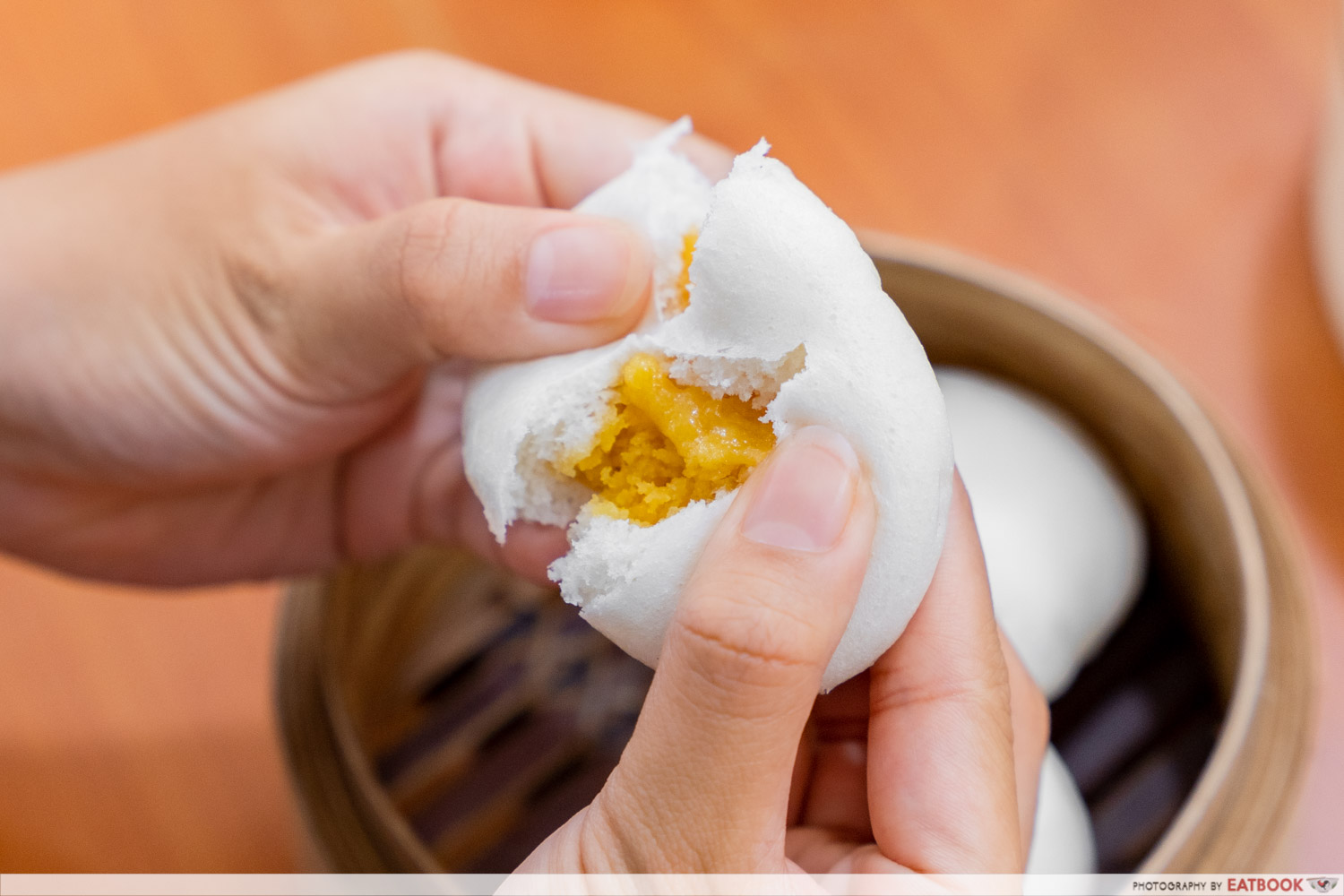 For me, another must-order at dim sum meals is bao. We decided to order their Lava Custard Bun ($4.50)—an item that is usually hit-or-miss.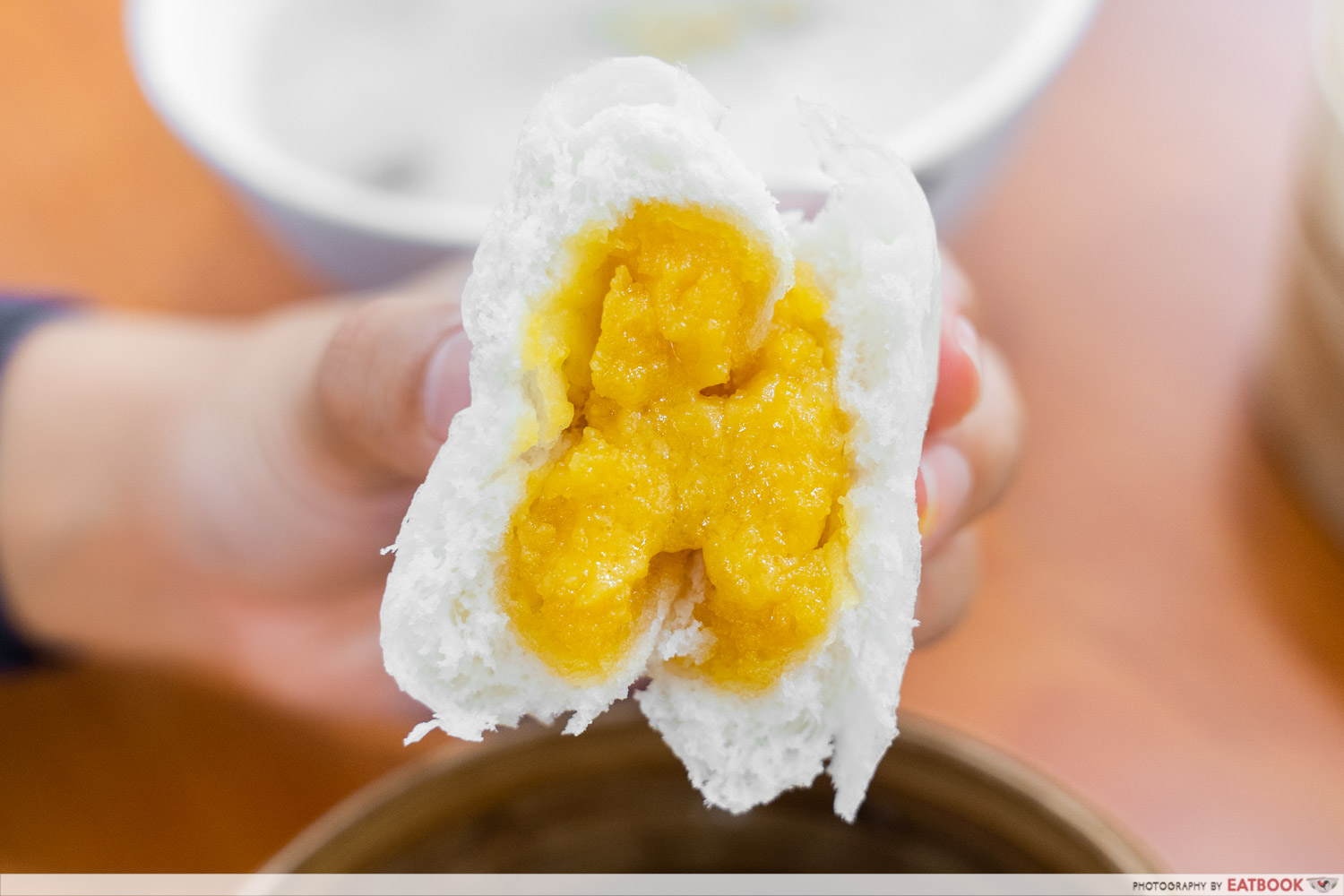 The liu sha bao at Fantastic Dim Sum is on the small side, and features quite a substantial amount of bun. There is, however, a decent amount of custard within.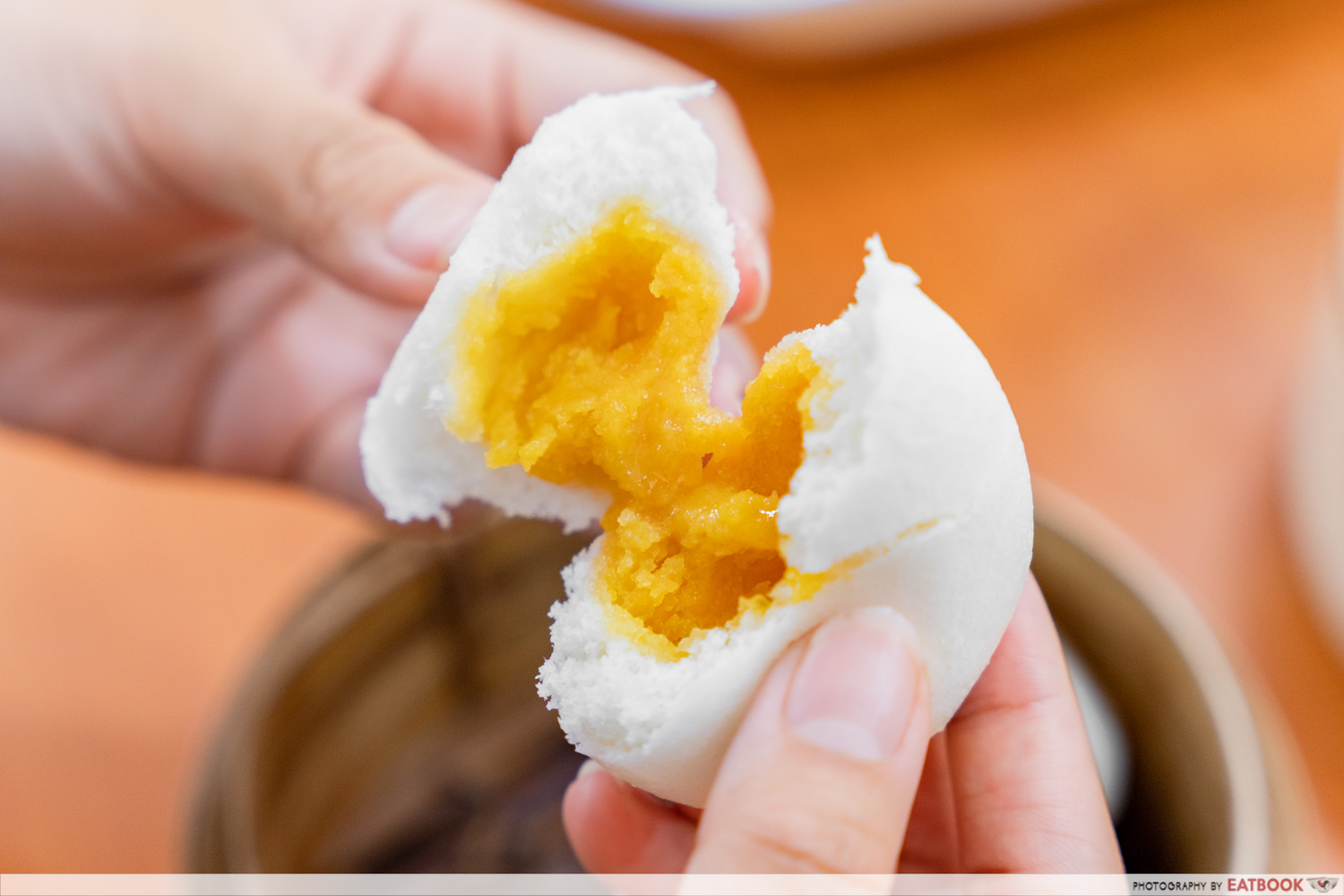 We found the custard smooth and not swimming in grease, but it was quite thick and didn't really flow as expected.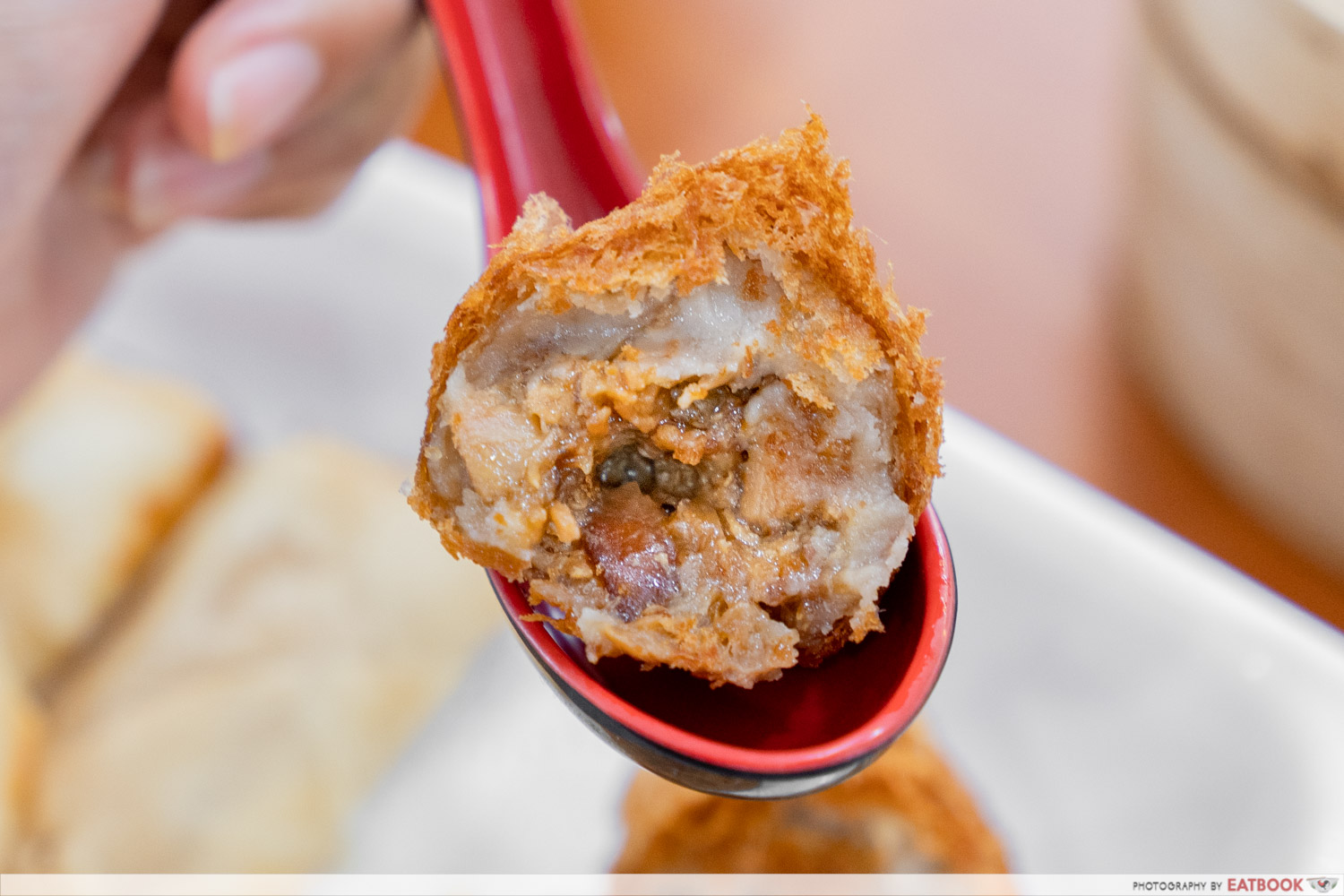 Moving on to the deep-fried options, we went for Deep Fried Taro with Char Siew ($4). This surprised me with the light airiness of the crust, contrasted with the smooth yam paste. Here, the char siew is also chicken, instead of pork, bringing a sweet-savouriness to the fritter.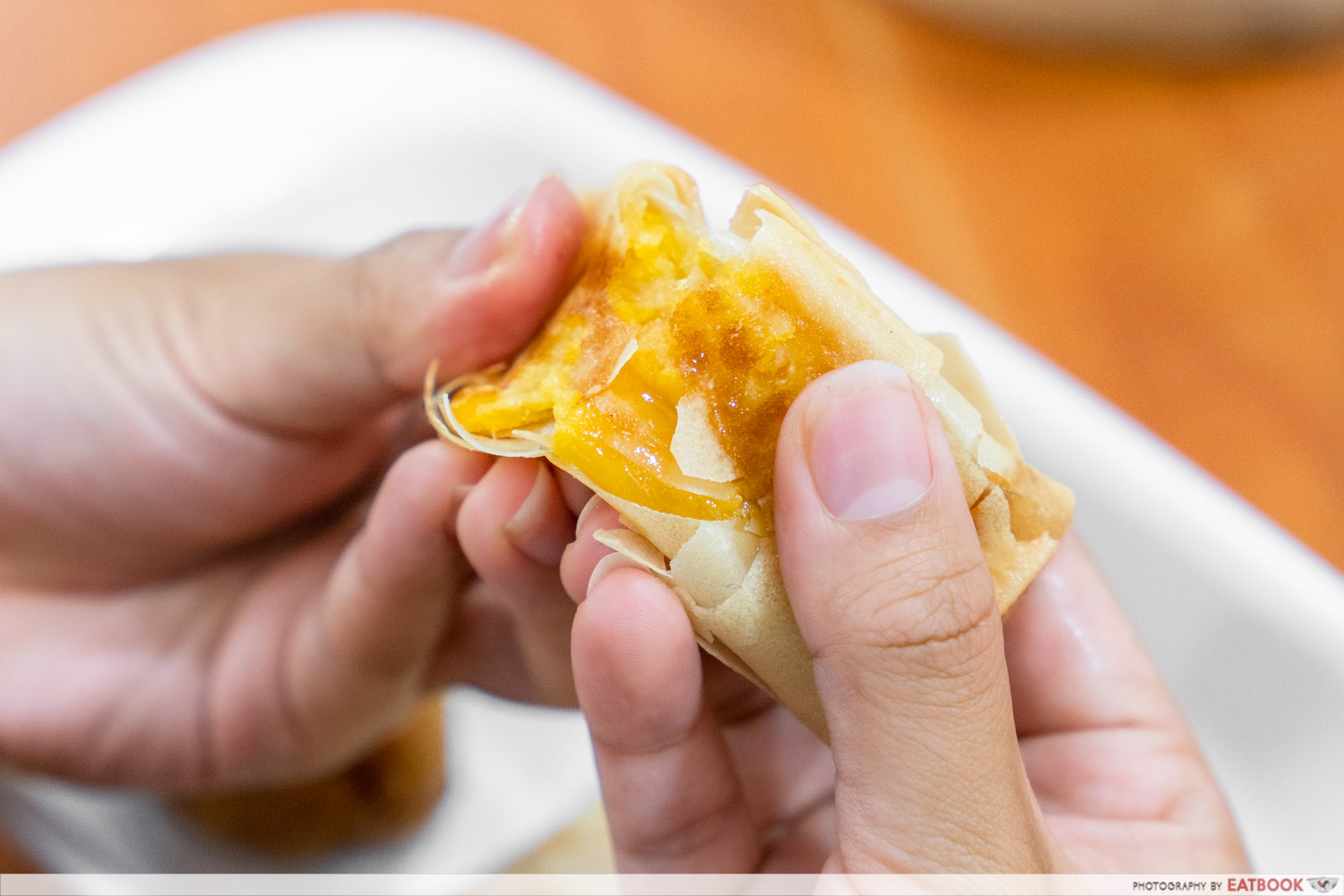 To end off the meal, we ordered the Durian Box ($4.20). Each durian spring roll encased an aromatic durian filling, which we were told is prepared with D24 fruit.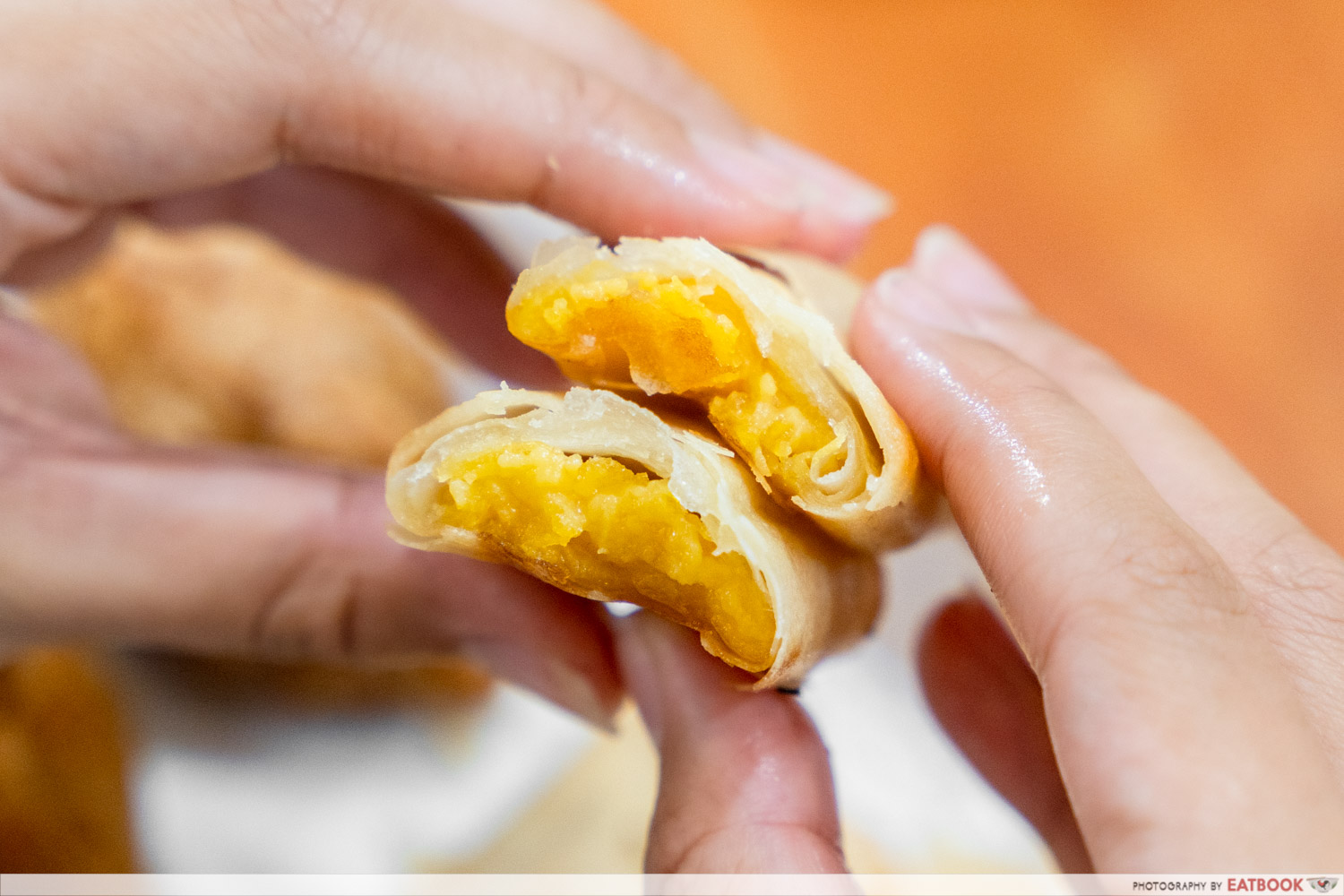 It was an interesting dim sum item, especially with the durian filling being warm and creamy in a light, crisp deep-fried spring roll.
Ambience at Fantastic Dim Sum
The nearest station to Fantastic Dim Sum is Aljunied MRT Station, which is a nine-minute walk away from the coffee shop. The coffee shop is well ventilated, but there is a limited amount of seats so it might rather crowded and hard to find a seat during peak hours. According to Fantastic Dim Sum, their peak hour is from 8am to 11am, so do avoid this timing if you don't want to wait for your dim sum!
Nian Nian Fa Dim Sum Review: $1.10 Dim Sum From Hong Kong Chef With Over 40 Years Of Experience
The verdict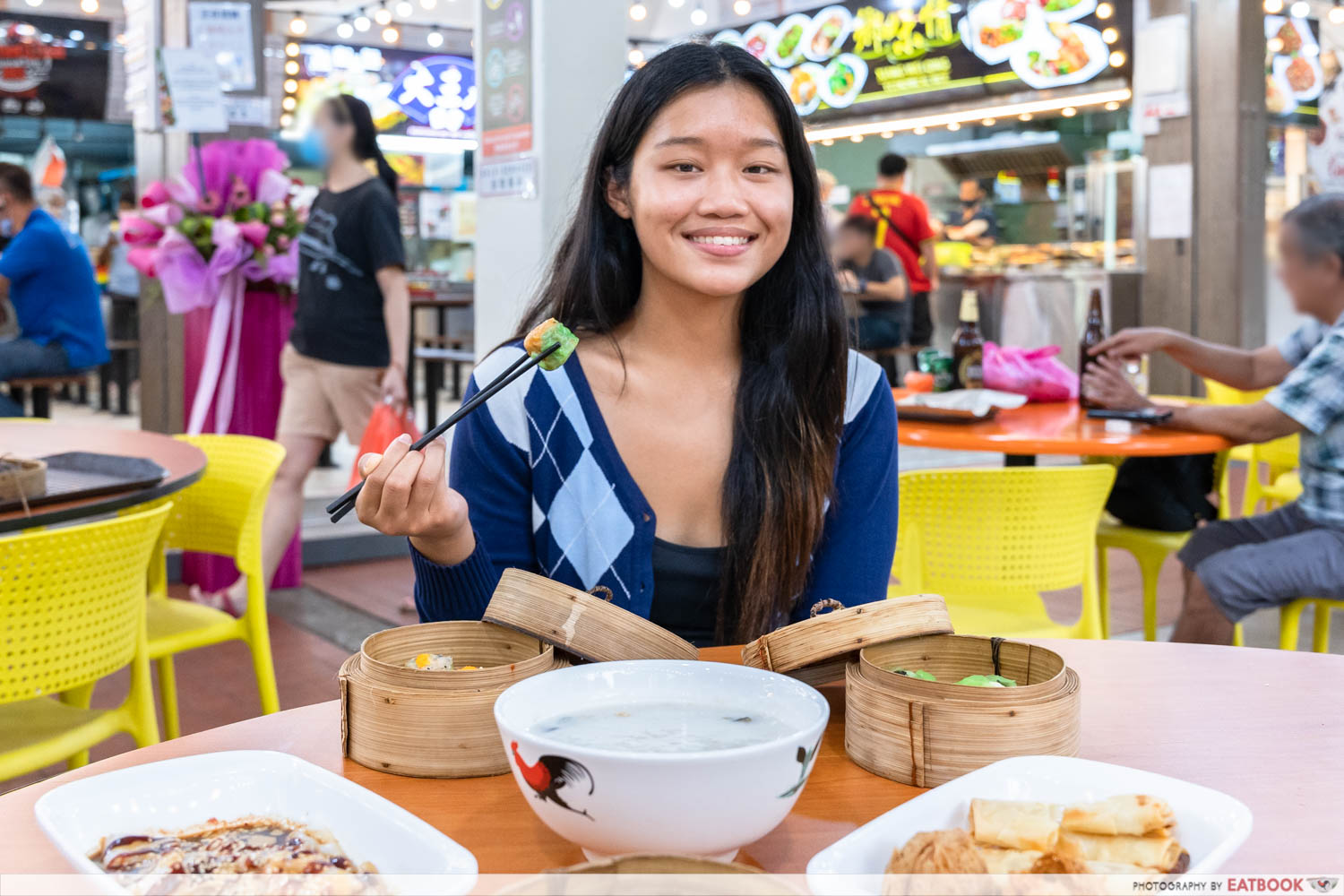 Fantastic Dim Sum's wide variety of handmade dim sum, with their affordable price point, makes it a great go-to if you're living around the area. Their dim sum items are simple and comforting, with the occasional novel dish for when you want something fancier. It wasn't all hits for me, but I think it's still worth a visit if you're nearby.
If you are looking for more traditional handmade dim sum, check out Nian Nian Fa Dim Sum for dim sum by a Hong Kong chef or JU signatures for some IG worthy dim sum!
Address: Block 119 Aljunied Avenue 2, #01-06, Bgain Eating House, Singapore 380119
Opening hours: Daily 7am to 7pm
Tel: 8123 3417
Website
Fantastic Dim Sum is not a halal-certified eatery
JU Signatures Review: Ex-Hotel Chef Helms Dim Sum Cafe With Colourful Har Gao And Mochi Lava Puff
Photos taken by Lau Hui Hui and Casandra Nicholas.
This was an independent review by Eatbook.sg
Fantastic Dim Sum Review: Otak Siew Mai And Deep-Fried Durian In Aljunied
Fantastic Dim Sum Review: Otak Siew Mai And Deep-Fried Durian In Aljunied -

7/10
Summary
Pros
– Affordable dim sum
– Good variety
Cons
– Custard Lava Bun wasn't flowy
– Chicken siew mai wasn't juicy enough
Recommended dishes: Fantastic Siew Mai ($4), Deep Fried Taro Char Siew ($4)
Opening hours: Daily 7am to 7pm
Address: Block 119 Aljunied Avenue 2, #01-06, Bgain Eating House, Singapore 380119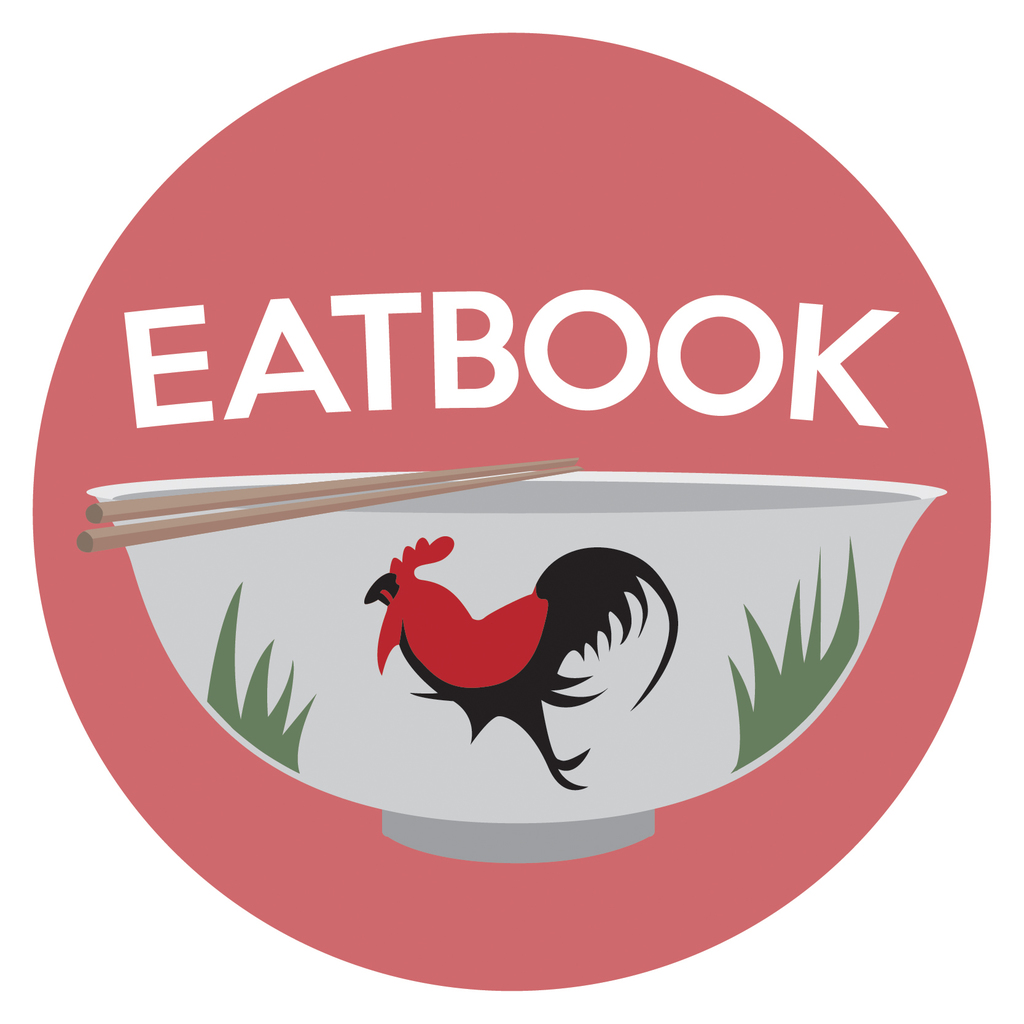 Drop us your email so you won't miss the latest news.