---
Try these Filipino food in Singapore
---
Update: Comida Fiesta is permanently closed.
From their warm company to crazy celebrations, there is much to be loved about our Filipino friends—and their food is surely one that tops the list. With a few restaurants specialising in Filipino food, Lucky Plaza has always been my go-to area to satisfy the lechon crave. But I've recently uncovered many other eateries around Singapore that whip up these delicious Filipino fares. Here are eight Filipino eateries for you to get your hands on legit lechon, refreshing halo halo, and more!
---
1. Don Lechon
---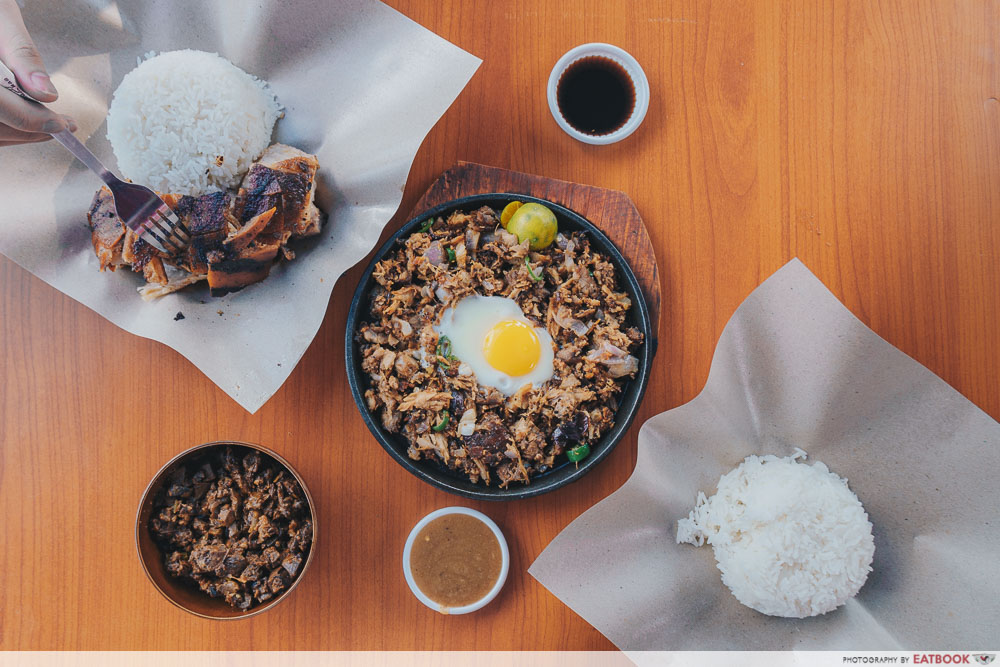 Lechón is a Spanish word referring to the famous Filipino roasted suckling pig, and it is also the signature dish at Don Lechon. Served with a heap of rice, their Chopped Lechon ($9.50) comprises of fat and plump chunks of pork that are well-marinated with herbs such as lemongrass and garlic. It even has a faint coconutty taste! Other dishes that we enjoyed at Don Lechon include Lechon Sisig ($9.50), which is the same lechon chopped up and fried with onions and chillies, and Bopis ($5.50) featuring beef lungs and pork hearts simmered in a bevy of herbs. 
Check out our full review of Don Lechon!
Don Lechon Review: Spit-Roasted Crispy Suckling Pig Under $10 At Paya Lebar
Address: 511 Guillemard Road, #01-52, Grandlink Square, Singapore 399849
Opening hours: Daily 5pm to 11pm
Tel: 9788 9737
Website 
---
2. Comida Fiesta Restaurant
---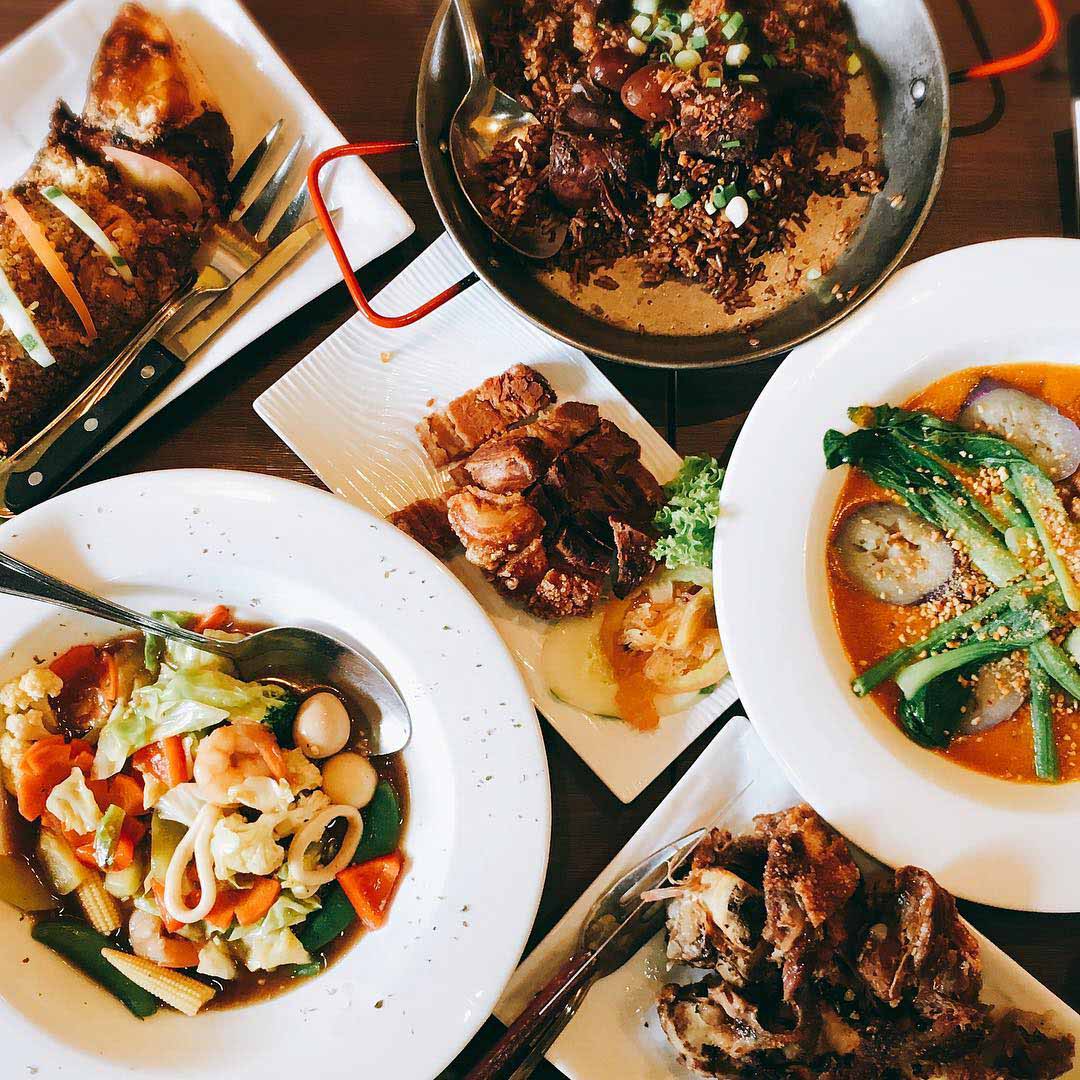 Image credit: @iamkennethlee
For those living in the far East, Comida Fiesta Restaurant at Expo is an eatery serving a mix of Spanish and Filipino cuisines. Classic dishes such as Lechon de Caraway ($15.18+) and Spanish Chicken Wings ($13.20+) are popular orders among their extensive menu of meat dishes. For something simple and hearty, go for their Longsilog ($11+), which is a traditional rice dish with chicken sausage and a sunny side up egg, or Sisiglog ($11+), which is essentially the same dish but with minced pork!
Address: 1 Expo Drive, #01-41, Singapore Expo, Singapore 486150
Opening hours: Tue-Wed 12pm to 9pm, Thur 12pm to 10pm, Fri-Sat 12pm to 11pm, Sun 12pm to 9pm
Tel: 8811 9070
Website 
---
3. Inasal Restaurant
---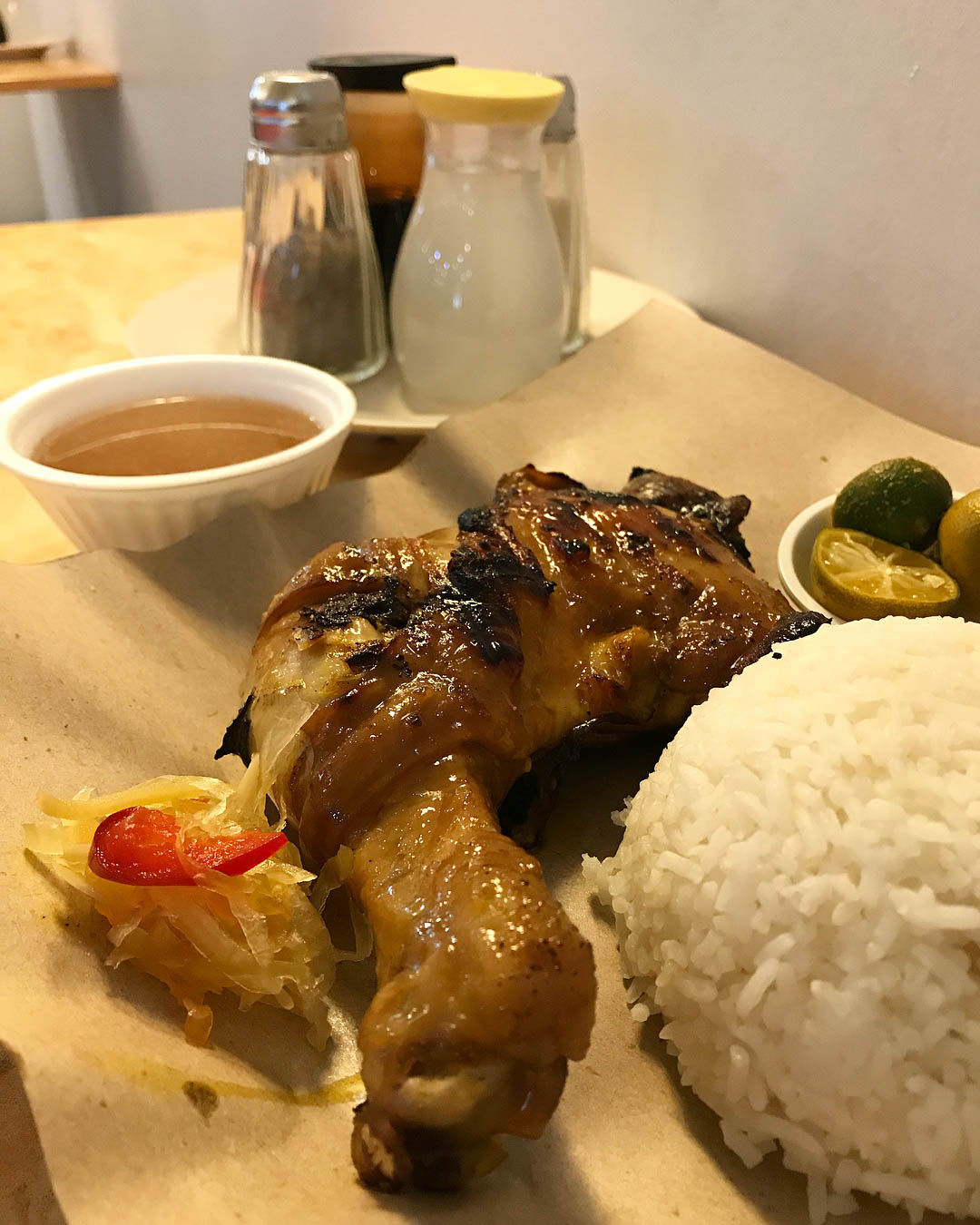 Image credit: @sporkandbeanz
Inasal Restaurant at Lucky Plaza is where you can find cheap and good Filipino fare. In fact, they serve some of the best Chicken Inasal ($8) (barbecued chicken) in town. Like Comida Fiesta Restaurant, you can find other classic Filipino dishes here, such as Sisig ($11) and Longsilog ($6.50). While you're there, don't leave without trying the famous Filipino desserts such as Halo Halo ($4.50) and Leche Flan ($2.20), which is also known as the Filipino creme brûlée! 
Address: 304 Orchard Road, #04-49/50/51, Lucky Plaza, Singapore 238863
Opening hours: Daily 10am to 10:30pm
Tel: 6733 2752
---
4. Gerry's Grill
---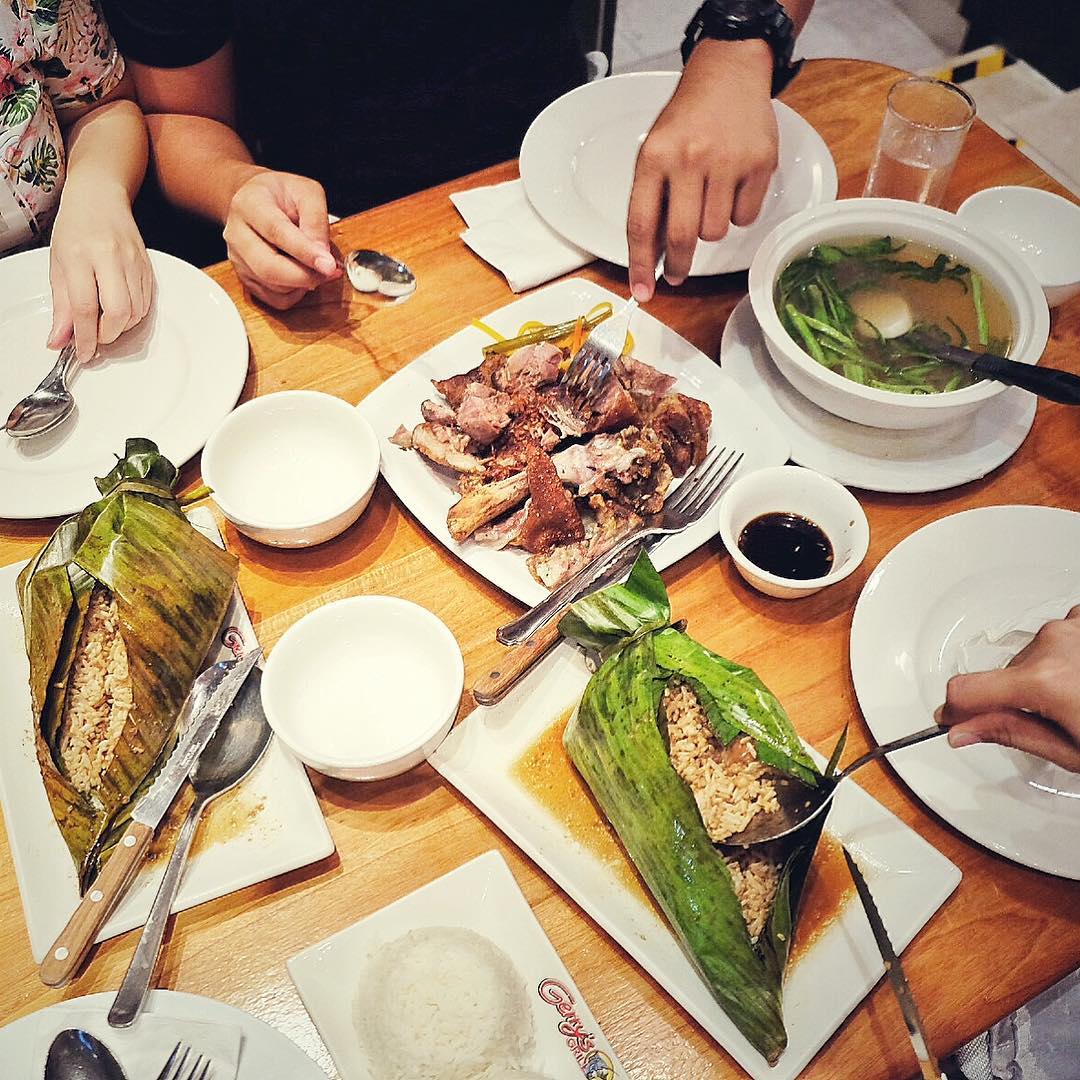 Image credit: @alisonjennizasolis 
For grilled Filipino food with a fun setting, Gerry's Grill is the place to hit up. Boasting two outlets at Cuppage Road and Raffles Avenue, Gerry's Grill is a restaurant that specialises in char-grilled meat such as Pork BBQ ($9.95), Chicken Kebab ($9.95), and Inihaw Na Pusit ($16.95), which is grilled squid. For something saucier, get their meat on hot plates, with varieties including Sizzling Pork Sisig ($11.95) and Sizzling Gambas ($12.95).
Address: 51 Cuppage Road, Starhub Centre, Singapore 229469
Opening hours: Daily 12pm to 10pm
Tel: 6720 1412
Website
---
5. Kabayan Filipino Restaurant
---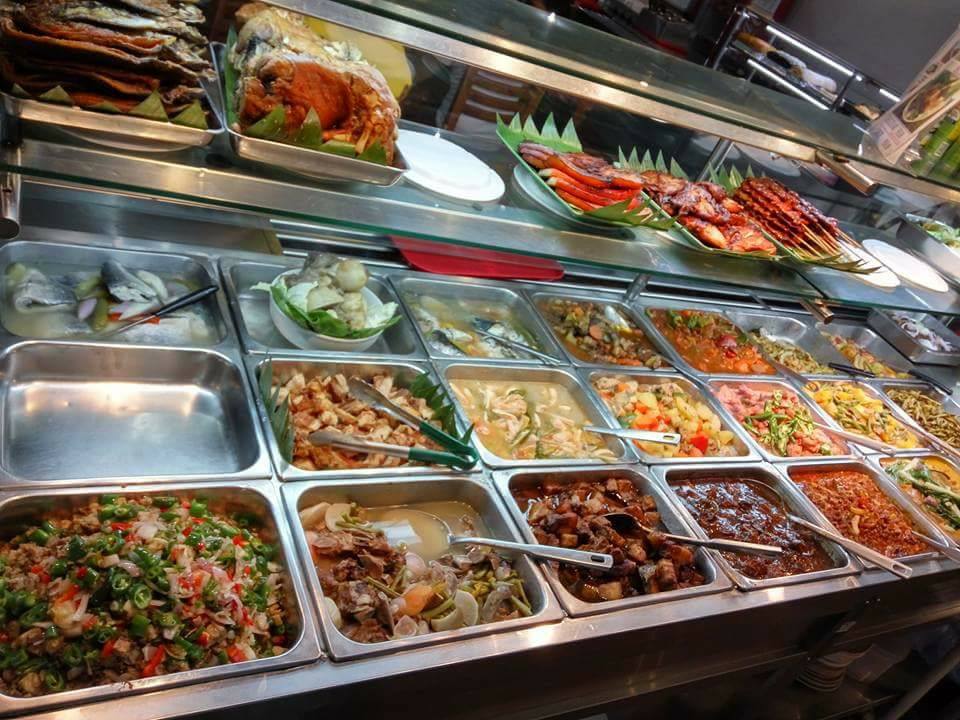 Image credit: Kabayan Filipino Restaurant's Facebook page 
Kabayan Filipino Restaurant serves Filipino food cai png style. With a spread of more than 15 dishes to choose from, a standard Toru-Turo Plate ($4.50) comes with rice and two dishes, while set meals such as their Tapsilog ($6.50) satisfies with a hearty portion of fried rice, fried egg, and meat. Be sure to complete your meal with the hallmark of Filipino sweet treats, Halo Halo ($3.90). Theirs come with the typical ingredients of shaved ice, sugar syrup, kidney beans, and topped with taro ice-cream!
Address: 304 Orchard Road, #03-25, Lucky Plaza, Singapore 238863
Opening hours: Daily 8am to 9pm
Website 
---
6. Iskina Cebu Singapore
---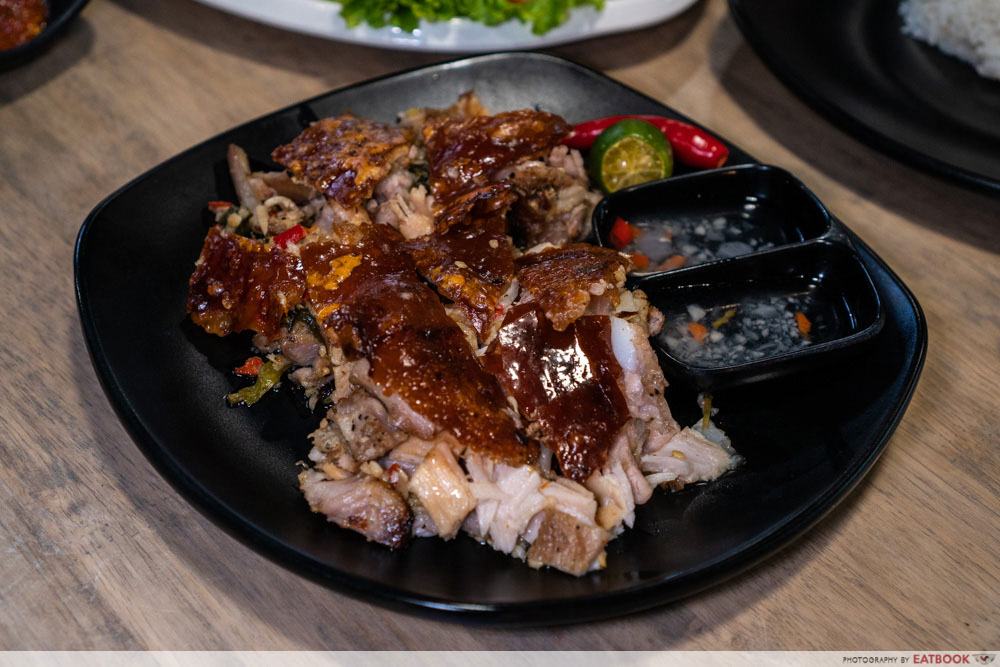 Founded by a former insurance agent who left his job to start Iskina Cebu Singapore, this stall at Timbre+ draws a large crowd with their Sizzling Lechon ($8, $13). Sticking to the traditional ways of roasting the suckling pig using charcoal, the lechon here is not only fragrant from the spices but also has an addictive charred flavour. For lunch, they also serve affordable meals such as Sinugbang Baboy Lunch ($5) and Inasal Manok ($5), which are grilled pork and grilled chicken with rice. 
Address: 73A Ayer Rajah Crescent, #01-27, Timbre+, Singapore 139957
Opening hours: Tues-Thurs 11:30am to 9:30pm, Fri-Sat 11:30am to 10pm
Website
---
7. My Kusina
---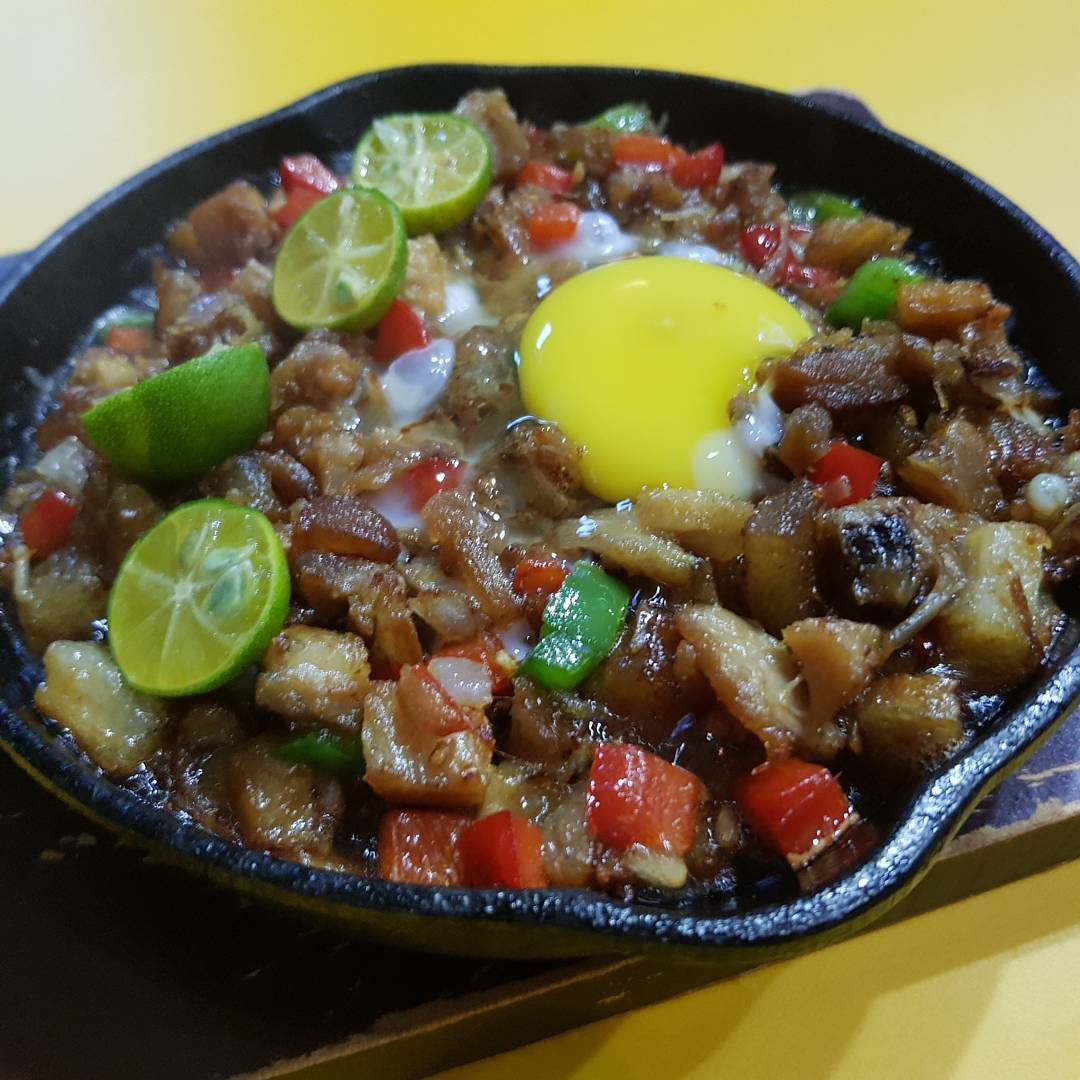 Image credit: @jessicahungry 
An ideal place to host a party, My Kusina is a FIlipino restaurant that offers not just a wide range of food and alcoholic drinks, but also free karaoke for customers to belt out their favourite songs. On top of the classic dishes such as Lechon Kawali ($12), Crispy Pork Sisig ($12), and Crispy Pata ($22), some of the most popular dishes to share include Seafood Mixed Grill ($48) and Grilled Honey Pork Ribs ($12). Opened till 1am on Fridays and Saturdays, My Kusina is an ideal joint to celebrate the weekends!
Address: 19 Kampong Bahru Road, Singapore 169348
Opening hours: Mon-Thur 12pm to 12am, Fri-Sat 12pm to 1am
Website
---
8. Tapa King
---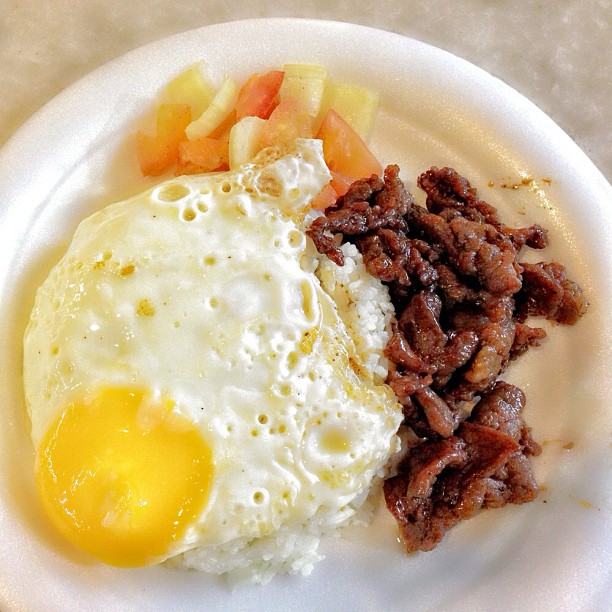 Image credit: @cerizzy
Tapa King is a fast food restaurant with more than 100 stores in the Philippines. The signature dish of the stall is Tapa King ($6.50), which is a set meal comprising garlic rice, egg, and grilled beef. The dish comes with four flavours—original, sweet & spicy, sweet, and bacon. For those on an even tighter budget, you can also find value meals—all served with garlic rice and egg—such as Danggit-silog ($4.50), Bacon-silog ($5.50), and Hotdog-silog ($5.50), which are salted rabbitfish, bacon, or hotdog respectively. 
Address, 304 Orchard Road, #B1-038, Lucky Plaza, Singapore 238863
Opening hours: Daily 8am to 10pm
Tel: 6734 4080
Website
---
Different cuisines for all meat-lovers
---
The Phillipines' crackling and juicy lechon makes it difficult for any meat-lover to not fall in love with their cuisine. If you are looking to switch things up a little, try Omar's Halal Thai Beef Noodles or Papa Ayam for a level 27 sambal fried chicken rice!
Papa Ayam Review: Finish This Level 27 Sambal Fried Chicken Rice And Get It For Free At Somerset