---
JCube food guide
---
There are a few malls that come to mind when you think of Jurong: JEM, West Gate, IMM, and JCube. Of these, the first two are the most conveniently linked to Jurong East MRT Station, while JCube is across from the station, where Jurong Entertainment Centre used to be. Today, it houses Singapore's first Olympic-size ice rink and the first IMAX theatre in the suburbs, and a plethora of eating spots. It can be difficult to decide on what to eat when there are so many, so to help you out, here are 10 JCube food places to choose from when you are there!
---
1. The White Kitchen by Tokyo Latte
---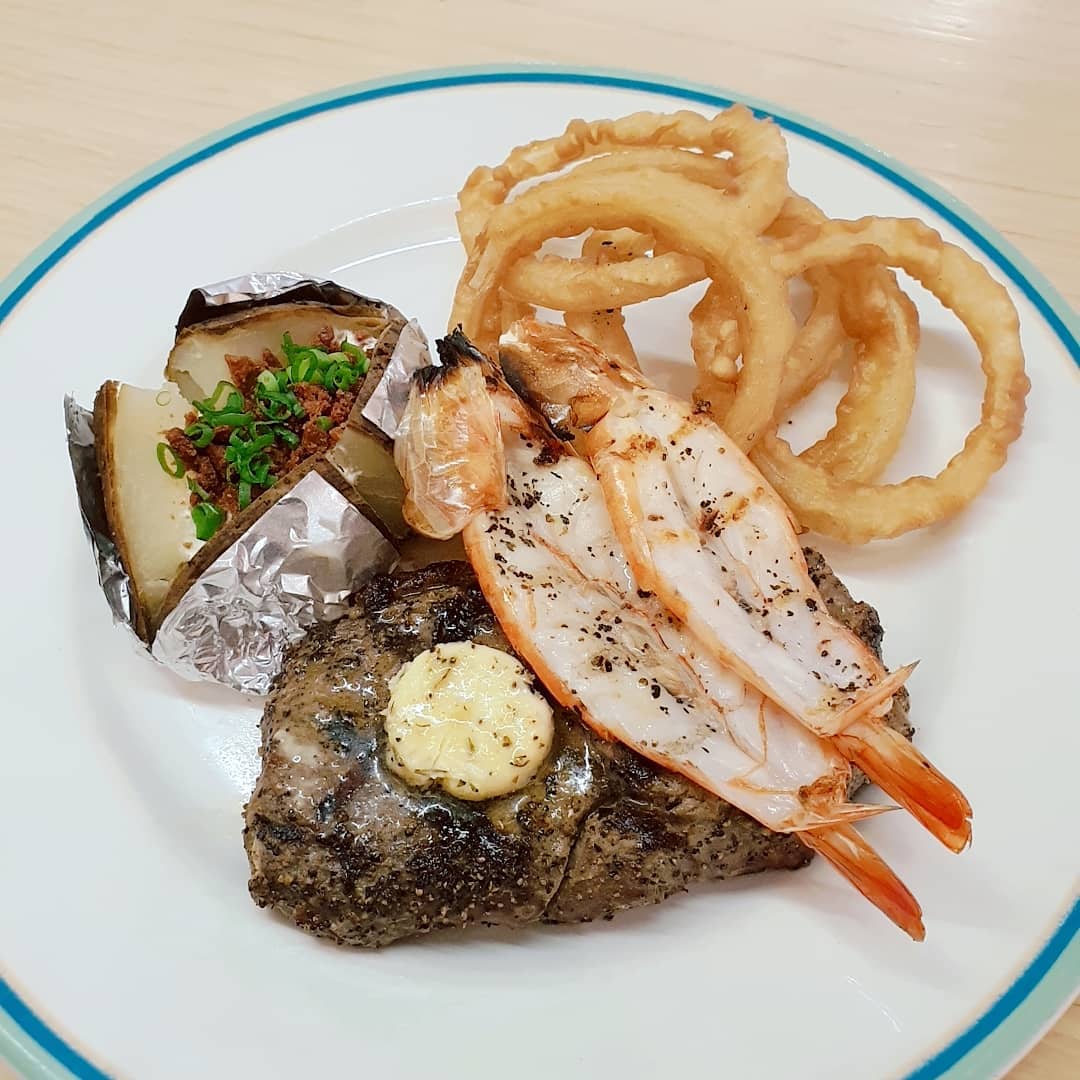 Image credit: @noodlebarbytokyolatte
Head down to The White Kitchen by Tokyo Latte for Japanese-European fare. Their customisable Signature Ramen (from $9.50) offers Japanese noodles, a soup-based flavour, and main ingredients of your choice, with options such as seafood, and chicken. Their most popular soup base is said to be Tomato, but they also have Kimchi and Tom Yum. It's all prepared with a broth that's boiled daily for at least eight hours.
For more classic Western fare, there's Old English Fish and Chips, for which you can choose between Halibut ($13.50) or Snapper ($11.50). Meat lovers can go for Char-Grilled Prime Sirloin ($16.80), prepared with Australian grass-fed beef. Get two sides and a sauce with each order, otherwise Grilled Prawns & Sirloin Steak ($19.80) gets you both surf and turf! Then, end off your meal with their Homemade Japanese Dark Cherry Tiramisu ($7.80).
Unit number: #02-03
Opening hours: Daily 11:30am to 10pm
Website
The White Kitchen is a halal-certified eatery
---
2. Dookki Singapore
---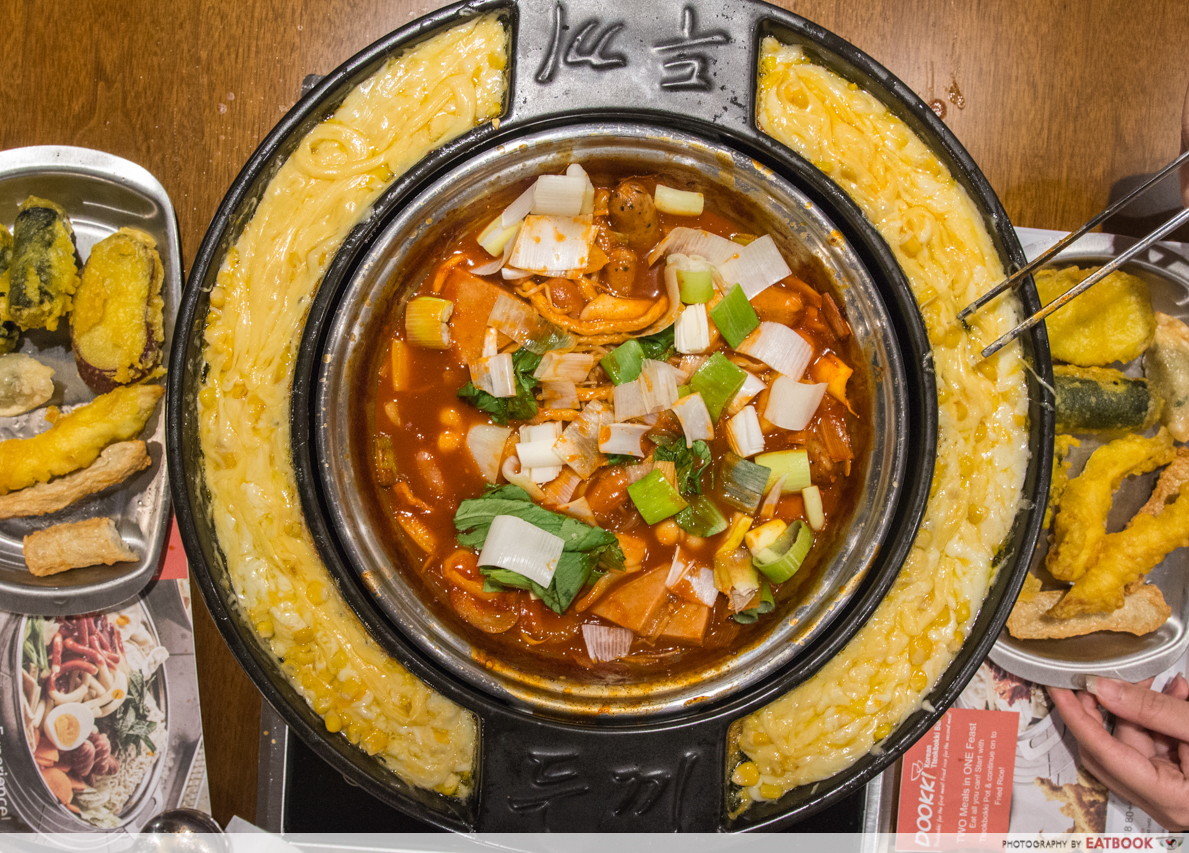 If you didn't know, Dookki is Korean for "two meals"━and Dookki Singapore is thus named because of the two meals you get to enjoy in one seating here. You start first with their famed tteokbokki buffet, priced at $12.80++ for children between 110cm and 130cm in height, and $20.80++ for adults. Then, at the end of your tteokbokki hotpot, throw in some rice and make your very own kimchi fried rice for your second meal-in-a-meal.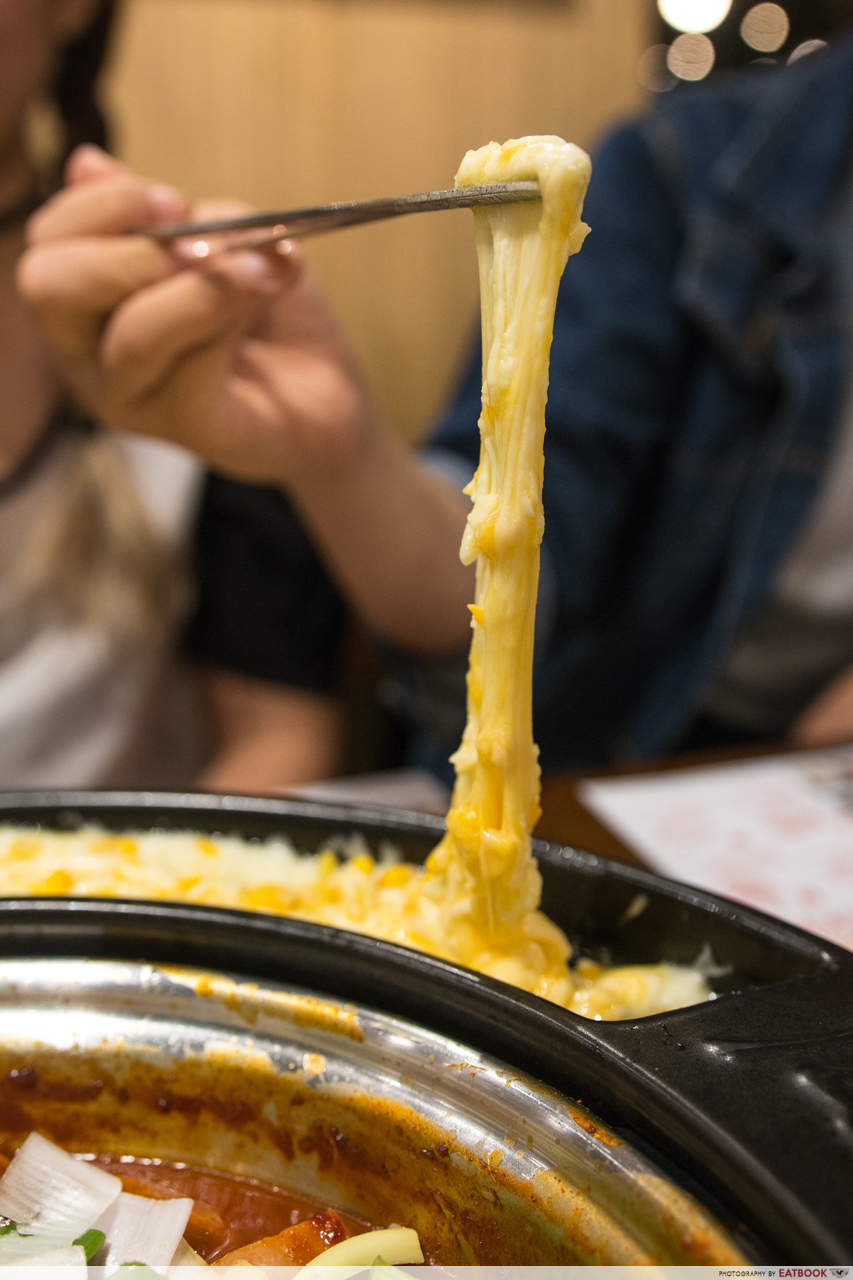 Cheese lovers should definitely add on Snow Cheese ($7.80++) and a Double Cheese Ring ($10.80++) to complete the experience, where the latter gives you oozy melted cheese to dip all your tteok in.
Read our review of Dookki Singapore here!
Unit number: #B1-11
Opening hours: Daily 11:30am to 10pm
Website
Dookki Korean Topokki Buffet is not a halal-certified eatery
Dookki Singapore Review: Korean Tteokbokki Buffet With Kimchi Fried Rice At $18.80++
---
3. Wingstop
---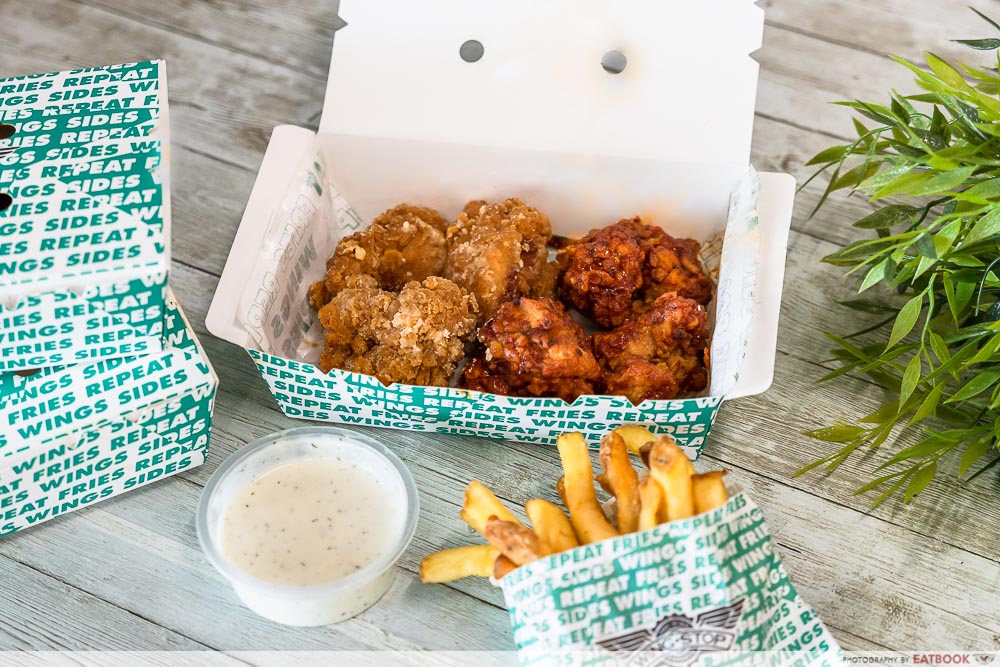 Wingstop needs no introduction. They're known for their fried chicken wings that come in a wide selection of flavours including Kecap Manis, Mango Habanero, and Garlic Parmesan. Choose two flavours when you order their Classic and Boneless Wings Combo ($9.95 for six pieces), or Hand-breaded Wings ($10.95 for six pieces), both of which come with fries, soda, and a ranch dip. 
Unit number: #01-18
Opening hours: Daily 11am to 10pm
Website
Wingstop is a halal-certified eatery
---
4. Oh My Mango
---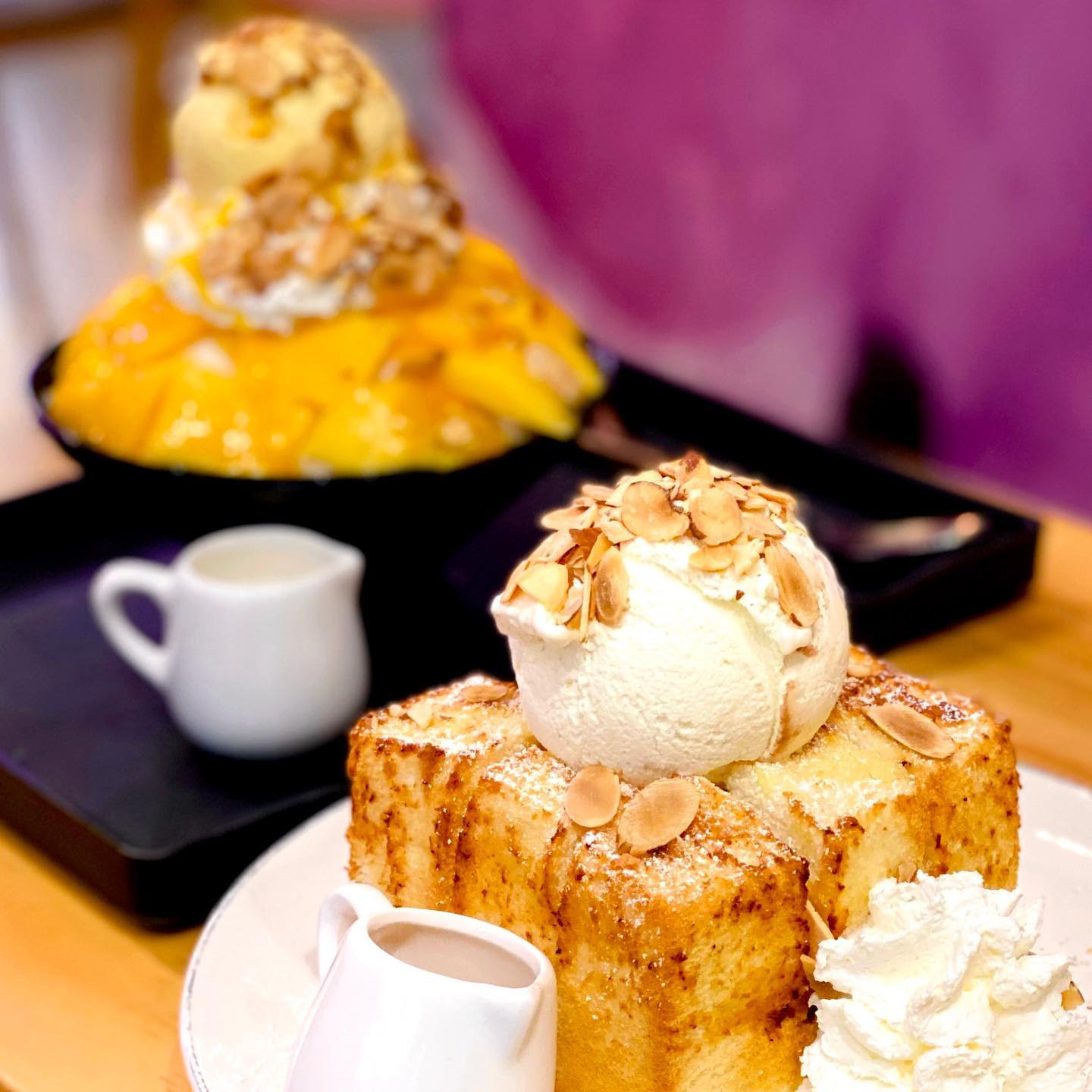 Image credit: @us.thefoodie
Oh My Mango is the perfect place to visit if you are craving Thai desserts. With close to 40 items on their menu, the pink-themed cafe has come a long way since its initial days, when it primarily served mango-based treats. Now, they've got desserts ranging from Shibuya toast to bingsu.
For something classic, try their Mango Bingsu ($13.90), and if you are looking for something more savoury, opt for their Tom Yum Goong Toast ($6.90). You can also try their wide selection of unique cold beverages such as their Mango Sticky Rice Frappe ($5.90) and Choco Mango Latte ($5.90).
Read our review of Oh My Mango!
Unit number: #03-09
Opening hours: Daily 12pm to 10pm
Website
Oh My Mango is not a halal-certified eatery
Oh My Mango Review: Thai Dessert Cafe in Jurong With Coconut Bingsu And Tom Yum Toast
---
5. Sanook Kitchen
---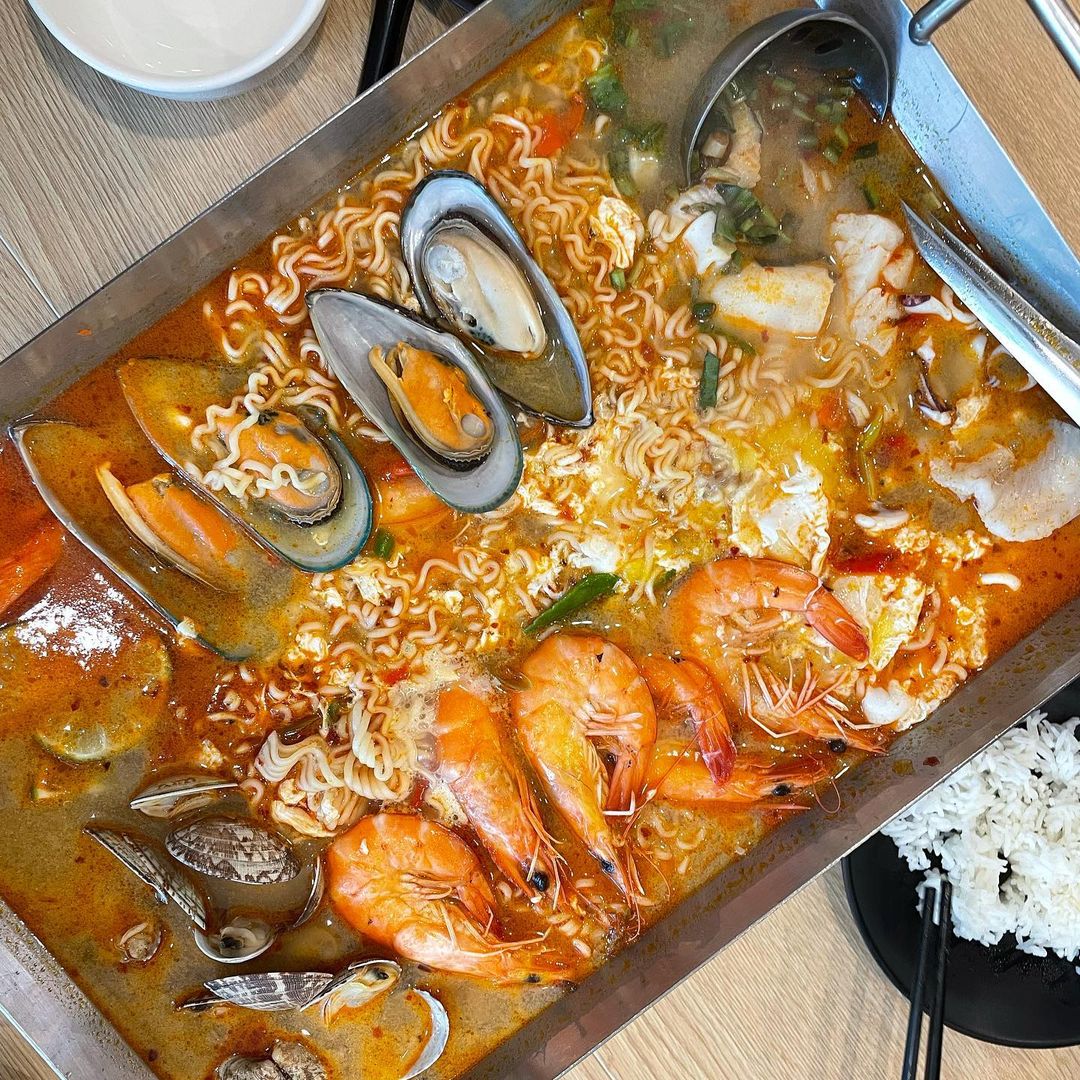 Image credit: @kooneats
If you are looking for delicious and affordable Thai food, Sanook Kitchen is your answer. Besides familiar Thai dishes such as Pad Thai Noodle ($8.45) and Green Curry Chicken ($10.17), they've also introduced XL-sized Thai Super Bowls fit for up to three to share. These are served in large, heated platters, and are heaped with seafood, meat, vegetables, and the all-essential instant noodles. Priced from $27.90, choose from Red Tom Yum Soup, Thai Chilli, Lime & Garlic Soup, Thai Beef Soup, or Clear Tom Yum Vegetarian Soup. Don't forget to order a cup of Thai Iced Milk Tea ($3.75) to go along with your meals! 
Unit number: #01-06
Opening hours: Daily, 12pm to 10pm
Website
Sanook Kitchen is a halal-certified eatery
18 Cafes In The West For Breakfast And Hangouts—Affordable Rosti, Bagels And Waffles
---
6. MADLYGOOD
---
To beat the heat, go for waffles and ice cream at MADLYGOOD. Located right next to the skating rink, the cafe has a menu of waffles, crepe, pancakes, French toast, croffles and more. We had the Buttered-up Peanut Butter ($12.50) on our visit here, where peanut butter waffles are topped with crushed peanuts, peanut butter, and a house-made roasted peanut syrup. You can also top up $3 for a scoop of That's Peanut gelato. 
Otherwise, they have Mochi Waffles ($14.50), Speculoos Cookie French Toast ($18.50), Nutella Croffles ($13.50), and even Matcha Crepe ($11.50), which comes with fresh strawberries, house-made matcha sauce, and maple syrup.
Read our MADLYGOOD review!
Unit number: #03-12
Opening hours: Daily 12:30pm to 9:30pm
Website
MADLYGOOD is not a halal-certified eatery
MADLYGOOD Review: New Cafe With Cream Cheese Gelato And Peanut Butter Waffles At JCube
---
7. Devil Chicken
---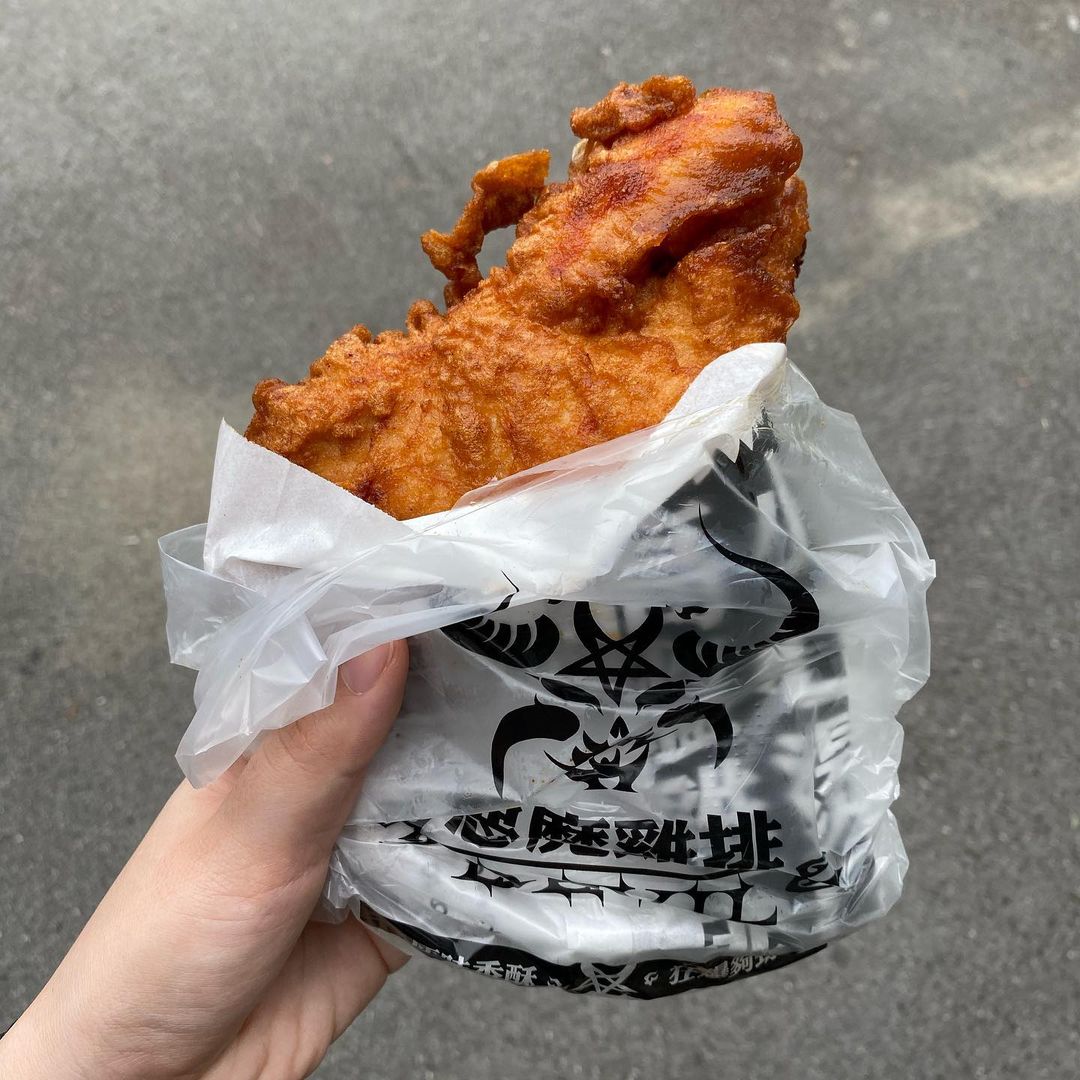 Image credit: @jneats
Even if you've never been to the night markets in Taiwan, you would know that their XXL fried chicken chops are legendary. Then, there's Devil Chicken, one of the most famous fried chicken brands direct from Taiwan. In fact, the queue for their fried chicken was four hours long when they had a stall at the Shihlin Night Market pop-up here.
Their signature Devil Chicken ($8.50) comes in different levels of spice: Mild, Normal, and Fiery. Otherwise, there's the Original, which is not spicy. If you prefer bite-sized snacks, you can opt for their Popcorn Chicken ($7.50) or Devil Nuggets ($7.50), both of which are prepared with boneless chicken thigh. Pair them with Sweet Potato Balls ($5.50) and deep-fried Button Mushroom ($6.50)!
Unit number: #B1-K10
Opening hours: Daily 12pm to 9:30pm
Website
Devil Chicken is not a halal-certified eatery
---
8. Big Fish Small Fish
---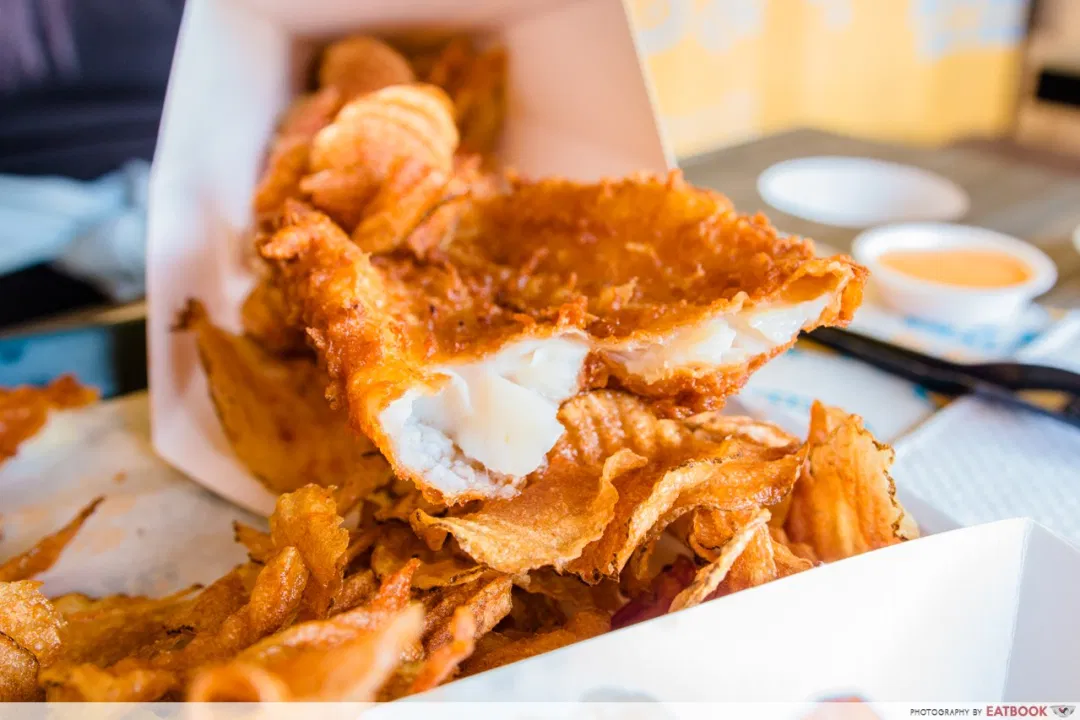 What started out as a fish and chips hangout in a shipping container has now spawned four locations across Singapore, with the JCube outlet being one of them. Even if you're not dining at the OG Big Fish Small Fish eatery, the mall-based outposts have also been designed to recreate that container-dining experience.
You can't go to a fish and chips specialist and not have Fish & Chips (from $14.90++), with different fish options being priced differently. The most expensive option is Snow Cod ($28.80++), while Sea Bass is more affordable at $18.30++. Whichever you order, it comes with two sides, which include Sauteed Garlic Mushrooms, Turkey Bacon Mac and Cheese, and more.
For something other than your regular chips, Big Fish Small Fish has Fish & Crisps (from $12.90++). These are available in the same fish options, accompanied by lemon garlic butter sauce and fresh-fried potato chips! There are also grilled fish or meat, and rice options: Old School Grilled Black Pepper Chicken ($15.80++) and Grilled Snow Cod with Pilaf Rice ($28.80++).
Check out our Big Fish Small Fish review!
Unit number: #03-07 to 08
Opening hours: Daily 11am to 9pm
Website
Big Fish Small Fish is a halal-certified eatery
Big Fish Small Fish Review: Fish And Chips With A Variety Of Sauces At $6.90 Nett At Punggol
---
9. Kazo
---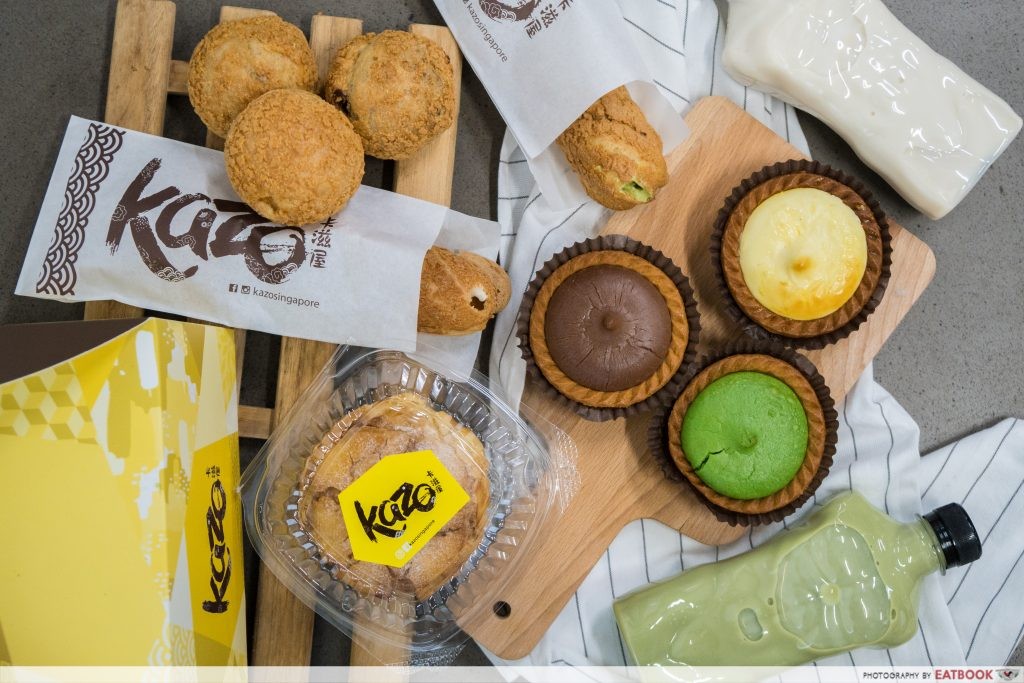 Another sweets stop to check out is Kazo, a Taiwanese bakery that's most popular for their cream puffs, though they've also got cheese tarts and other sugary treats. Their signature crispy cream puffs come in flavours such as Matcha ($1.80), Chocolate ($1.80), Hokkaido Cream ($1.80), and even Golden Lava.  Those who love durian can try their Durian Cheese Tart ($3.50) or Durian Cream Puff ($2.80), both made with Mao Shan Wang.
Read our Kazo review!
Unit number: #B1-K11
Opening hours: Daily 10am to 9:30pm
Website
Kazo is not a halal-certified eatery
Kazo Review: Taiwanese Bakery At Chinatown With Salted Egg Lava Polo Bun
---
10. Astons
---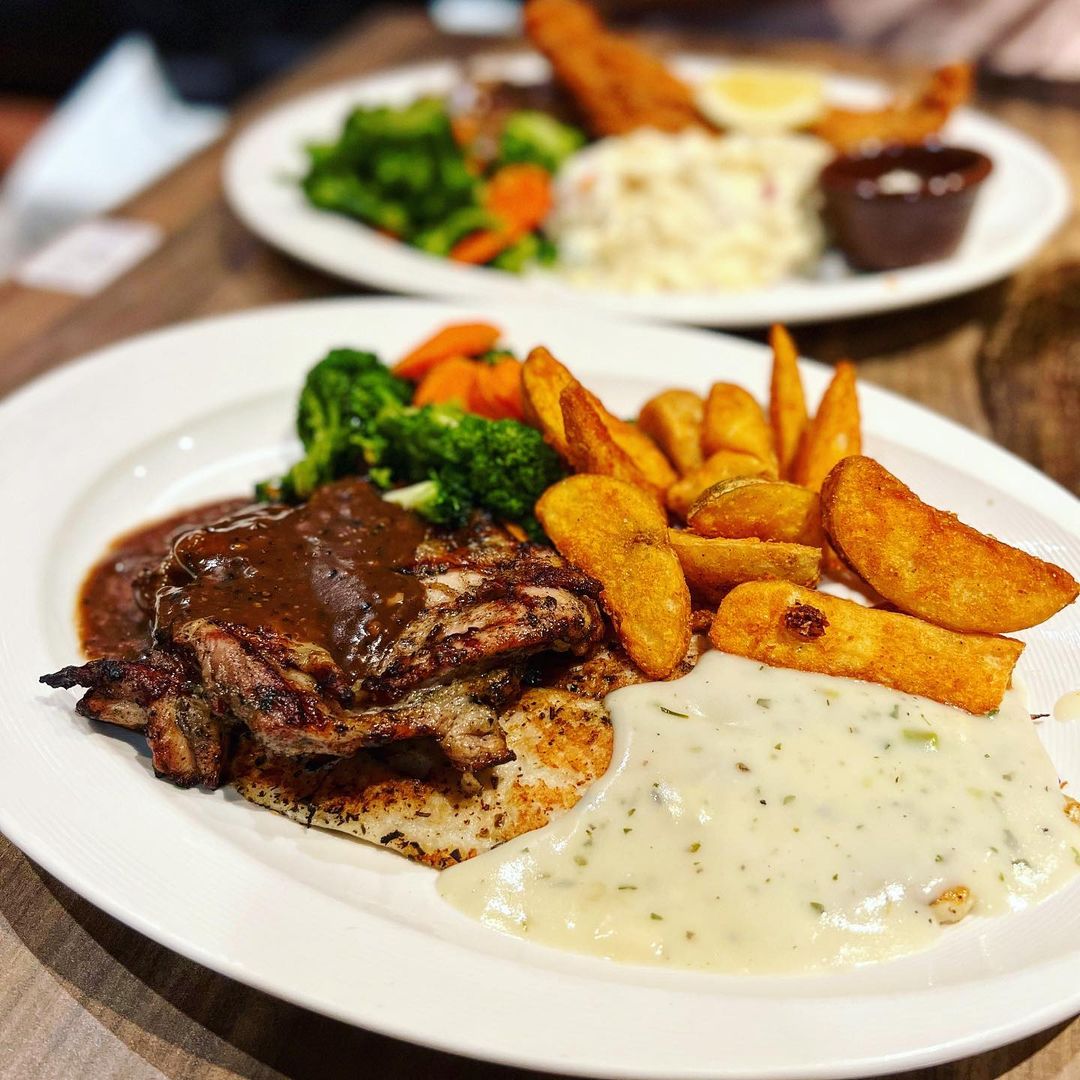 Image credit: @lohnoms
If you've been to Astons but never knew their story, here it is: the chain was founded in 2005 by an ex-restaurant chef named Aston, who wanted to bring quality Western food to Singaporeans at affordable prices. At their JCube branch, which is an ASTONS Specialities outlet, the menu has three main sections—Legendary Steaks, Grillworks Chicken, and Fisherman's Pride. 
There are typical Western favourites such as Hickory BBQ Chicken ($11.90), Chargrilled Salmon Fillet ($22.90) and Prime Sirloin ($19.90). All the mains include two side dishes of choice, with options such as Baked Potato, Mac and Cheese, and Coleslaw. They also offer burgers and pasta, for example the massive iEat Super Burger ($16.90), and their Beef Bolognese ($11.90).
Unit number: #03-03, 03-18, 03-18A
Opening hours: Daily 11:30am to 10pm
Website
Astons is not a halal-certified eatery
---
Where to eat in JCube
---
When you're next hanging out at JCube and not sure what to eat, check out our guide to help you along! Otherwise, we've got lists of Westside cafes and Jurong East food to get you started on your Jurong food trail.
Address: 2 Jurong East Central 1, JCube, Singapore 609731
Opening hours: Daily 10am to 10pm
19 Jurong East Food Gems Including Michelin-Approved Bak Kut Teh And $0.90 Handmade Teochew Kueh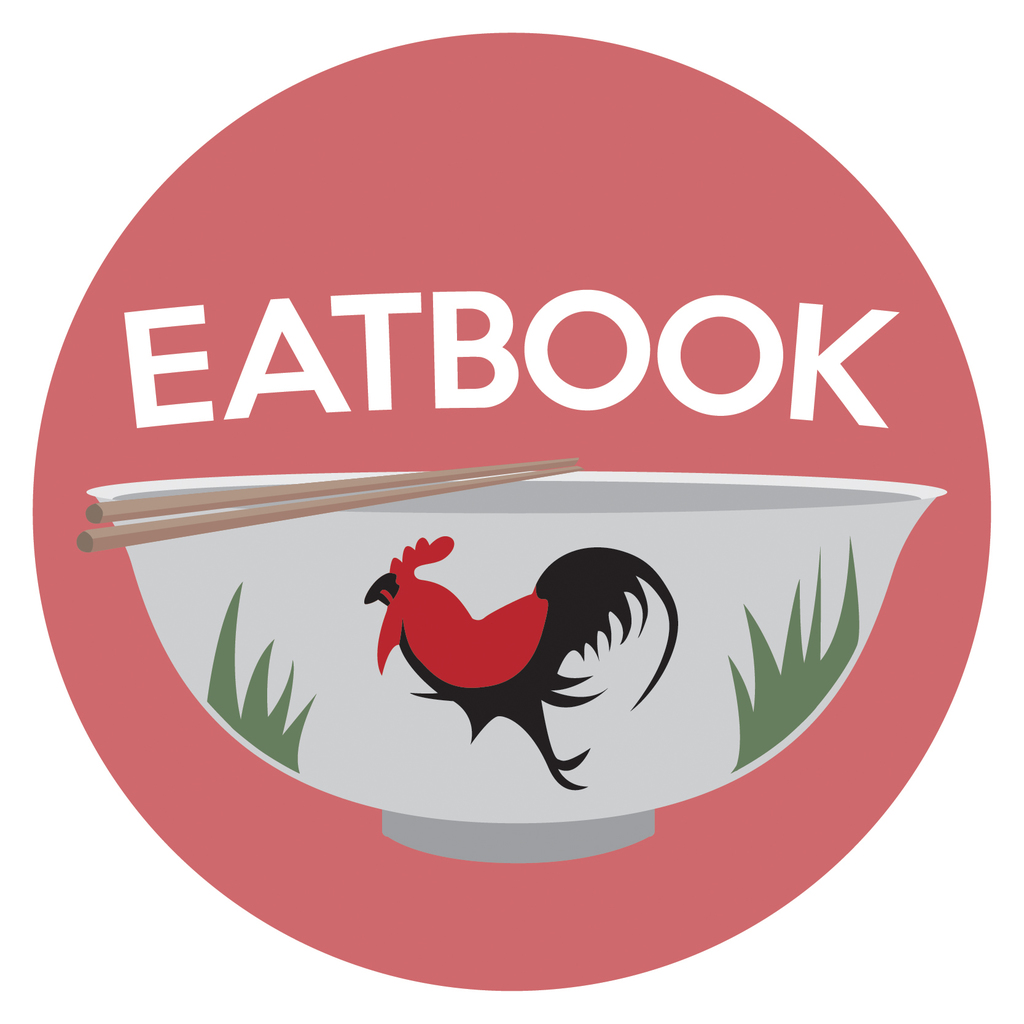 Drop us your email so you won't miss the latest news.