Update: Mocchi is now permanently closed.
Mocchi desserts at Chinatown
Located along Chinatown Food Street, new dessert cafe Mocchi is a little bit of an outlier, selling IG-worthy desserts. Despite that, it is easy to miss the small storefront sandwiched by KTVs and pubs, at a place you would least expect to find a cutesy dessert shop.
In light of the new restrictions implemented, do note that Mocchi is open for takeaways or delivery through their delivery form.
Haengbok Cakeyo Review: Korean Bakery For Thick Cookies, Bento Chiffon Cakes, And Fat Macarons
Food at Mocchi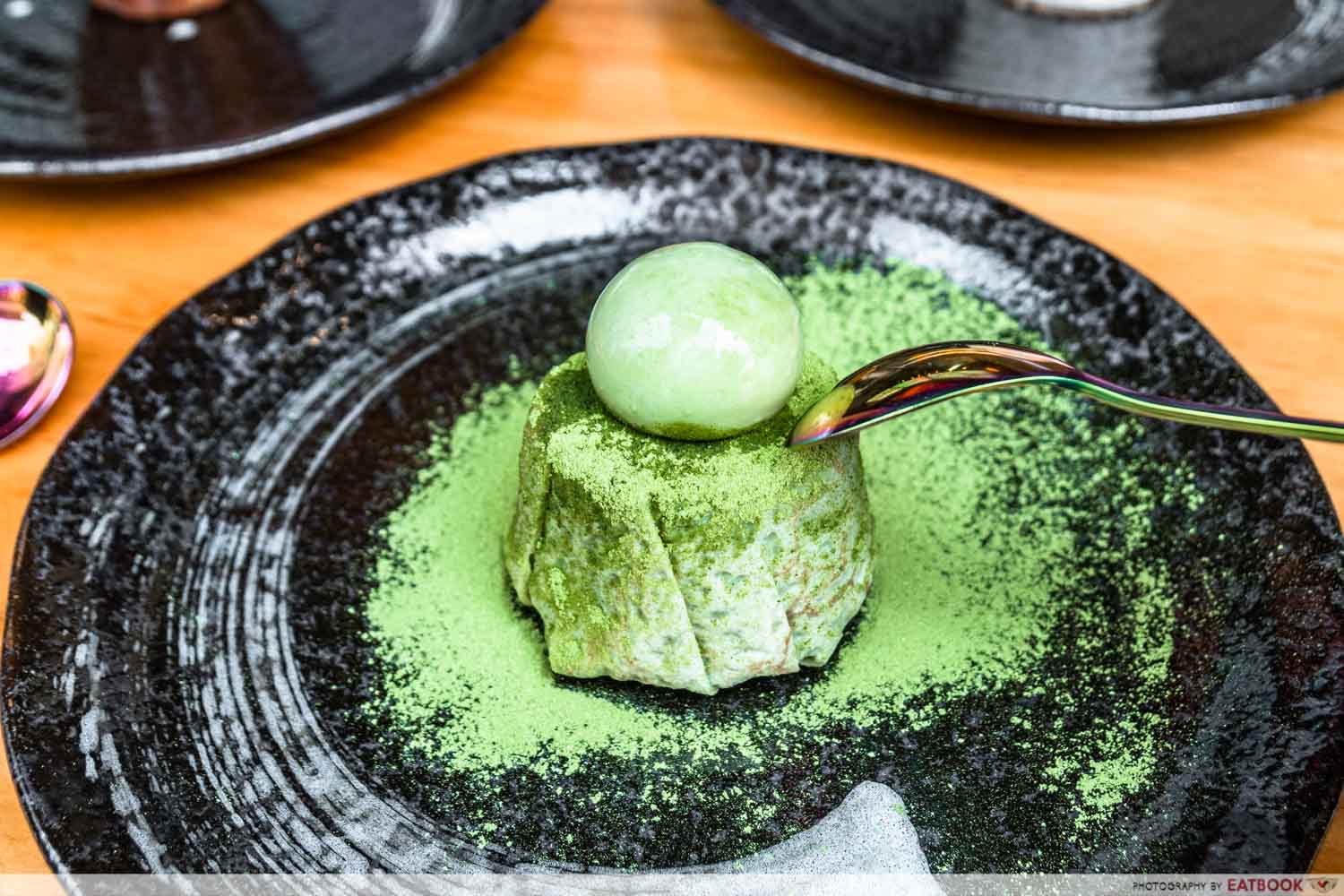 Reminding me of the iconic air traffic control tower at Changi Airport, the Crepe Matcha ($7.80) came with a milk sphere perched on a folded crepe cake. Breaking the sphere with my spoon revealed thick matcha sauce flowing down the cake.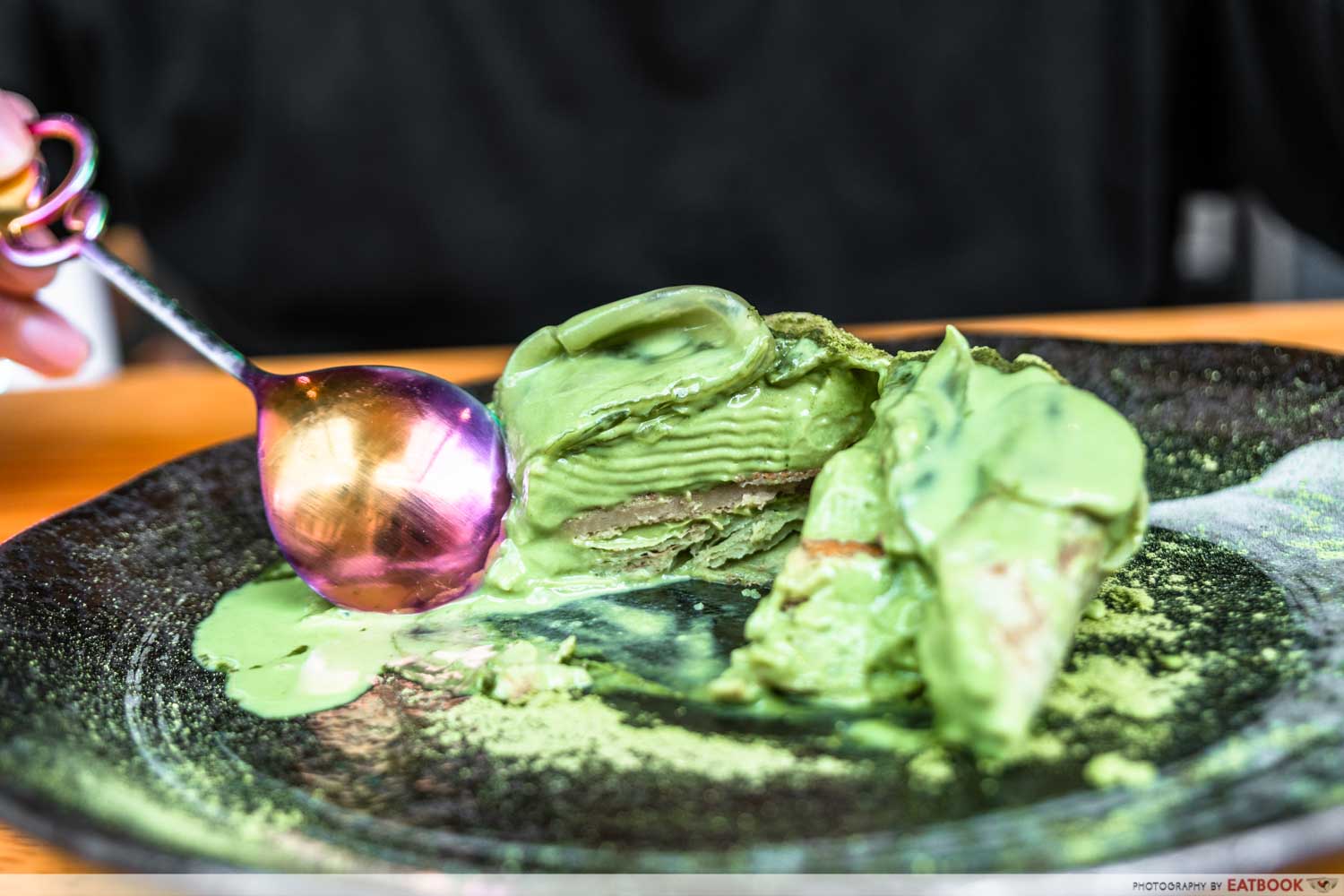 I liked the notes of matcha flavours present in the cake as they were not too astringent and were milky rather than overly sweet. Sadly, I couldn't quite tell the difference between their premium Yamamasa Koyamaen matcha from typical run-of-the-mill matcha powders. I suppose it might be a plus point for matcha enthusiasts.
 I did, however, enjoy the densely folded up crepe cake that was lined with matcha-infused mascarpone cream. The cake bore sweet and slight bitter flavours all at the same time.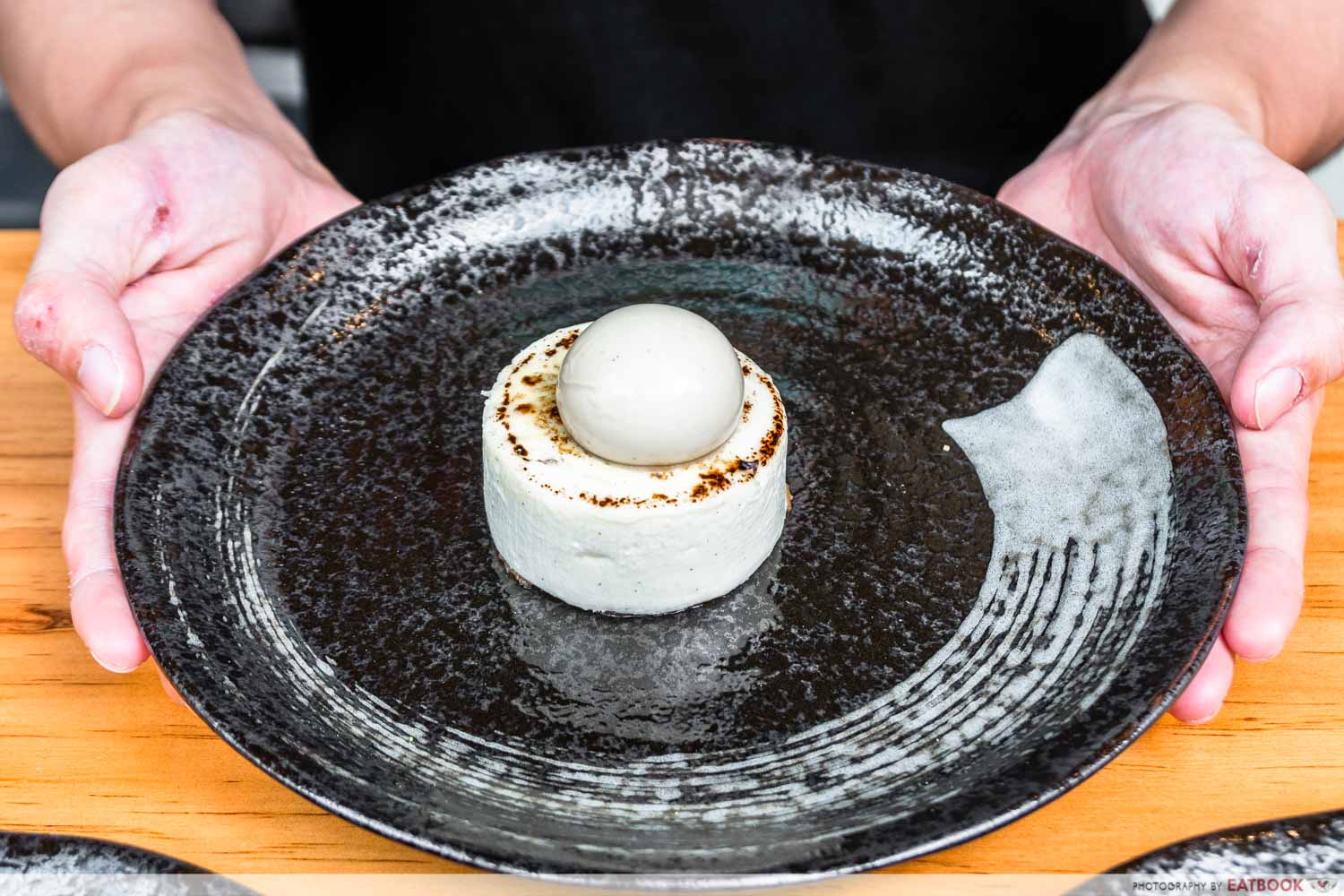 The sphere seems to be an underlying concept of the dessert cafe as their Soft Cheesecake ($8.80) also comes with a white ball on top of a seared cheesecake.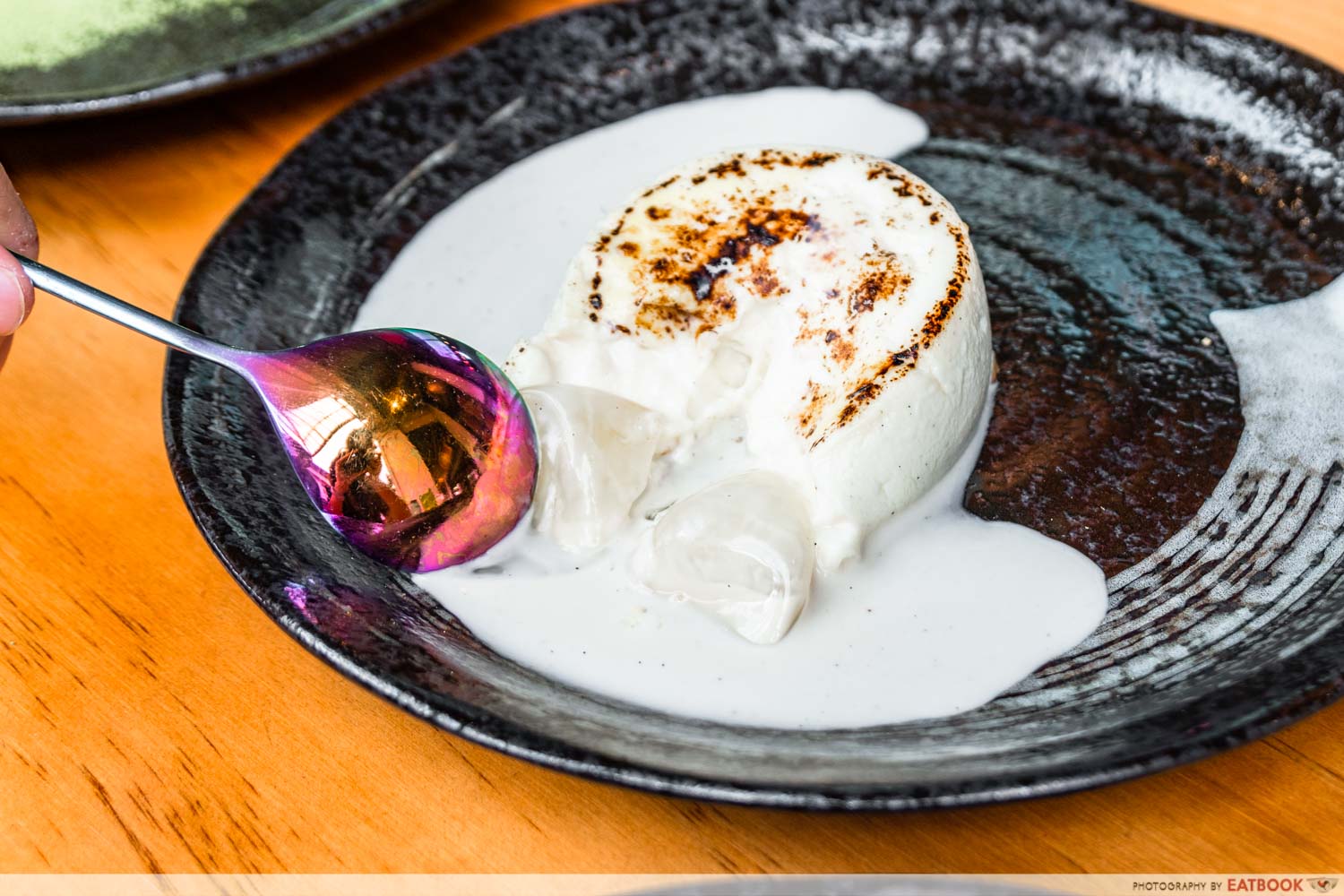 The dense sphere on top burst open to reveal a milky vanilla sauce. I particularly enjoyed this molecular gastronomy experience and it was the best part of my visit.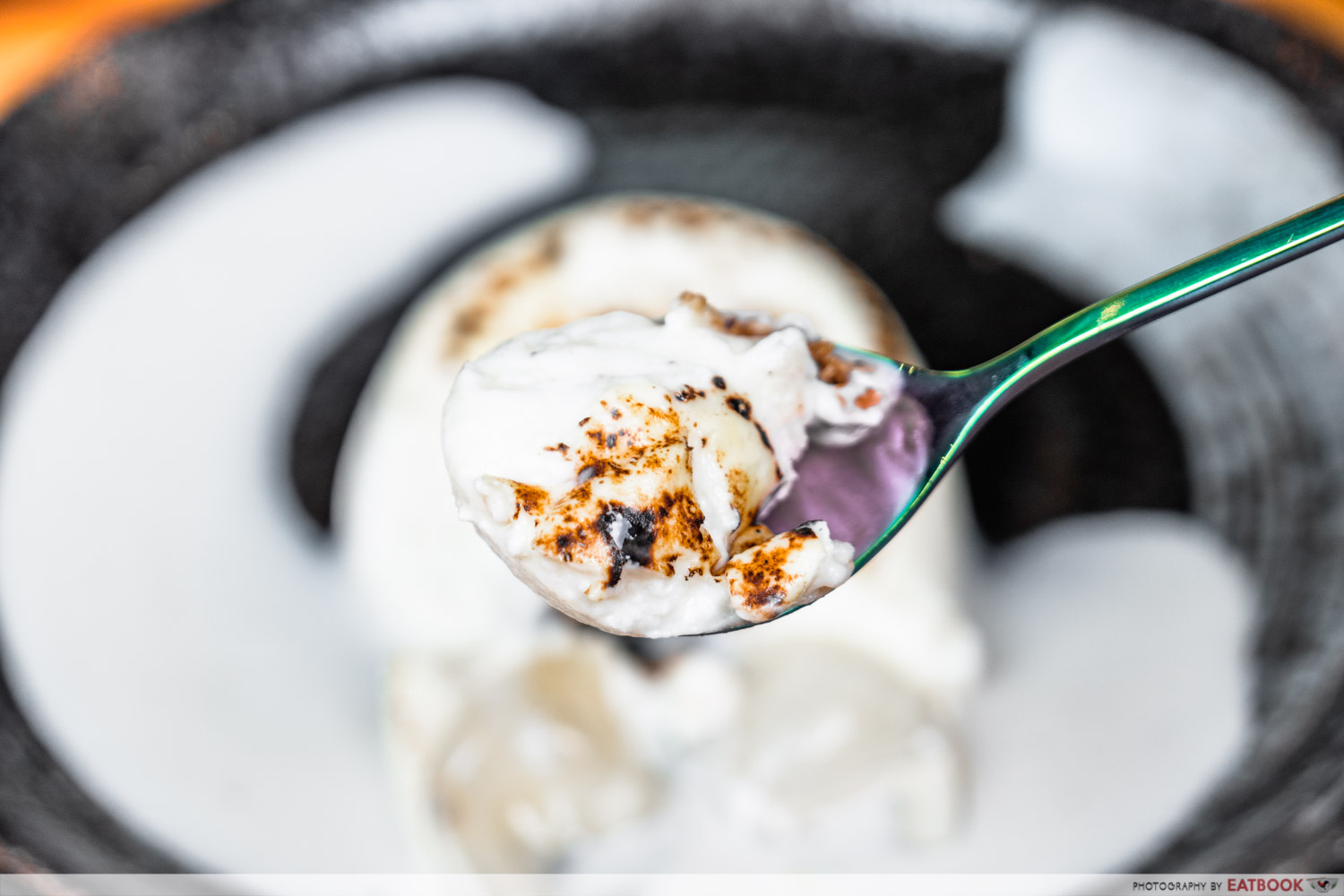 The lightly-charred surface of the cheesecake was a nice touch of smokiness in the creamy and tangy dairy-dominant dessert.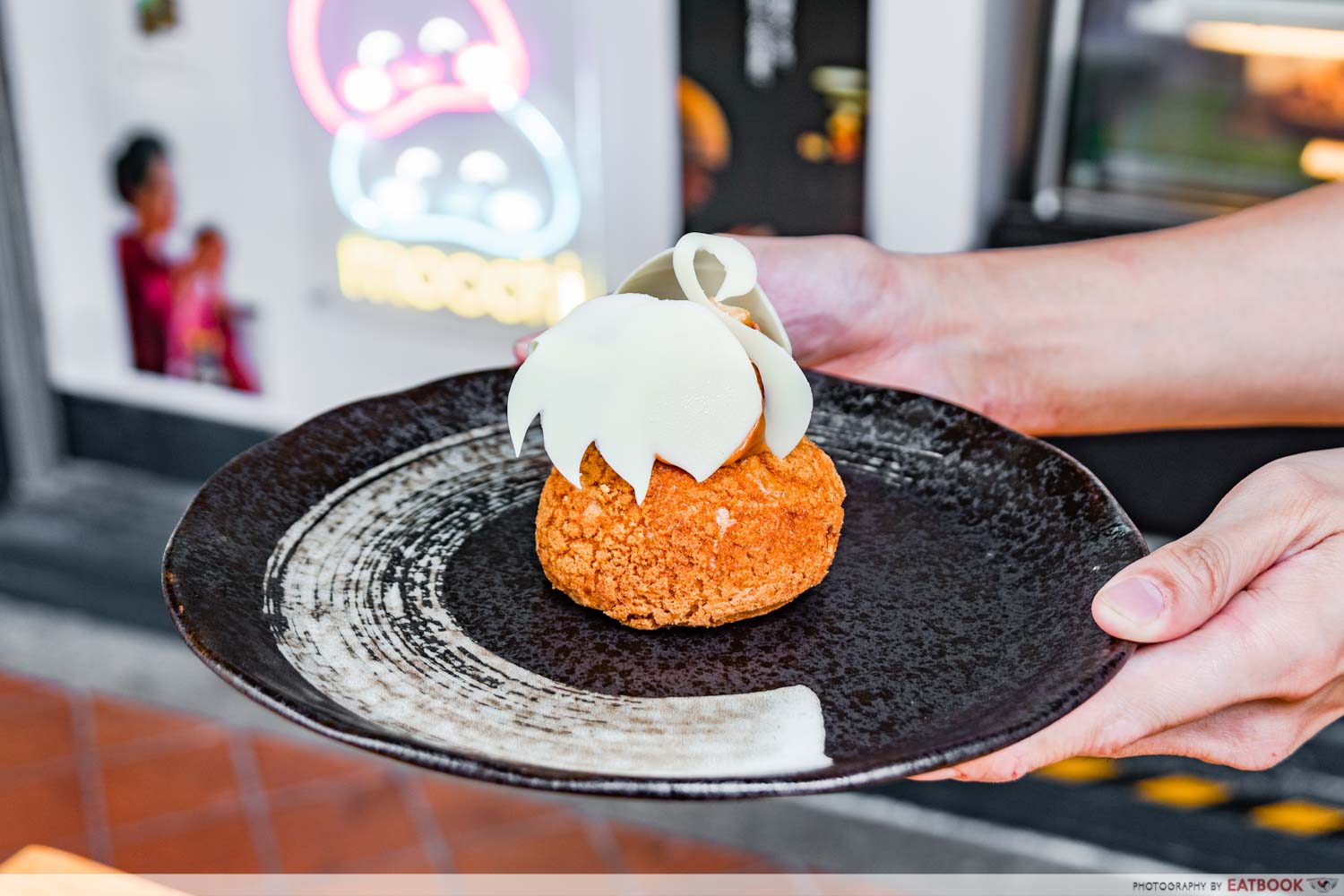 I typically have reserved expectations when it comes to showy desserts like Le Swan ($8.80) because, too often, the focus will be on aesthetics rather than the food itself.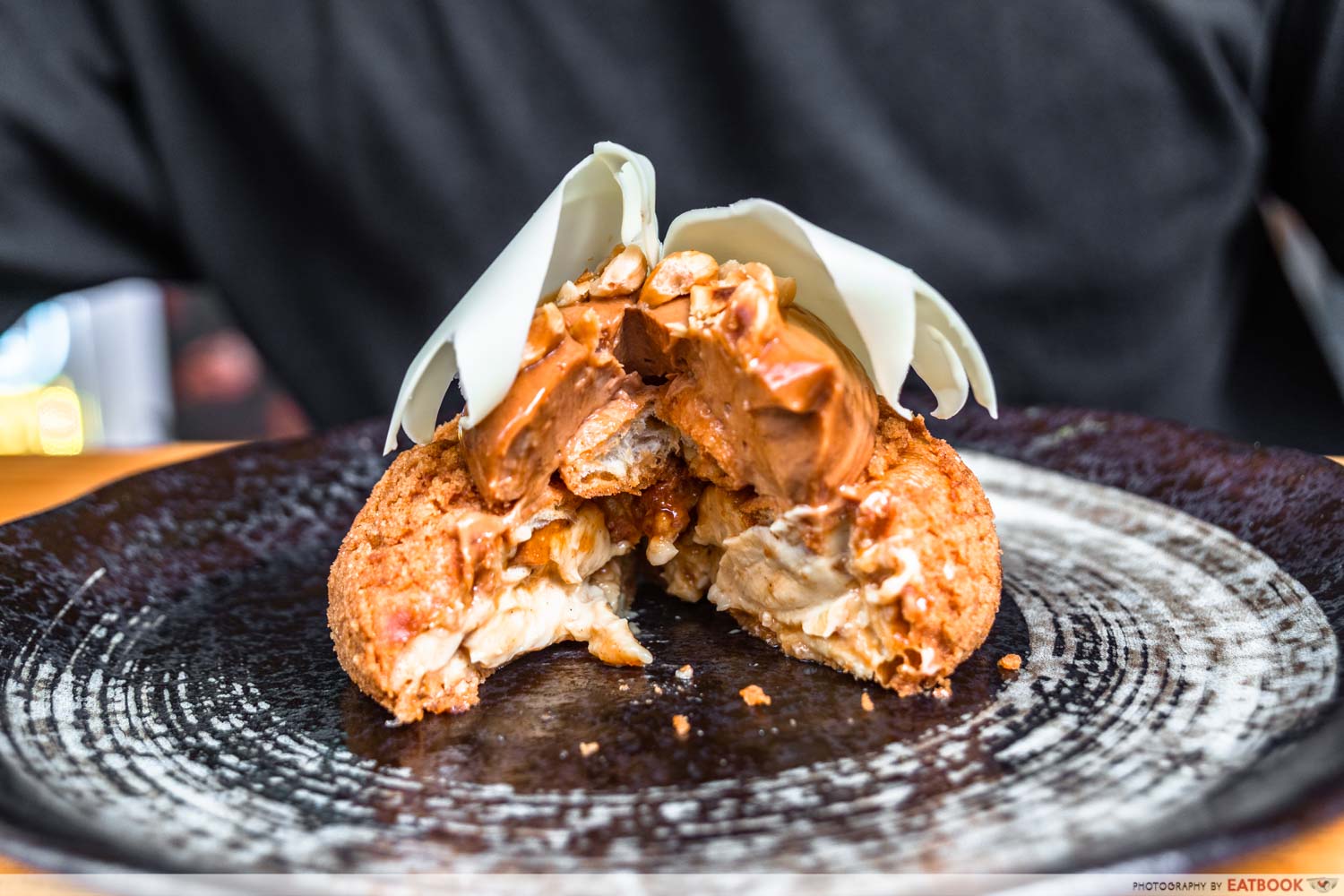 The white chocolate swan wraps around a dollop of caramel cream that formed the body. I would have prefered if they replaced it with a lighter cream as I found the large blob of thick cream overpowering the other parts of the desert.
Within the soft choux pastry were hazelnut praline, chocolate mousse, and chantilly cream. Texture-wise it reminded me of a regular cream puff. I particularly enjoyed the light hazelnut and chocolate flavours that functioned as flavourful undertones to the cream.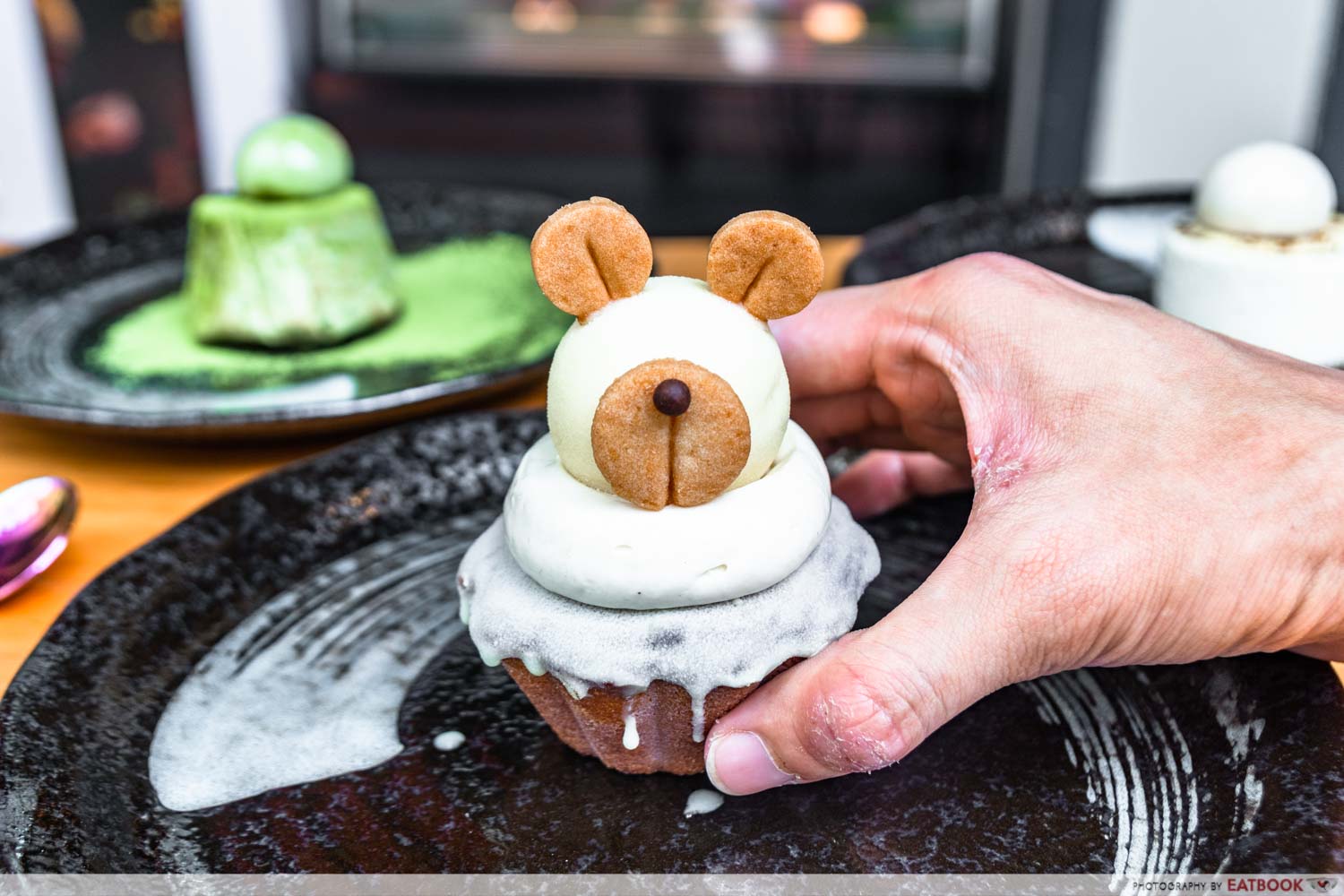 Continuing on the theme of animal-inspired desserts, they have Shiroi Kuma ($9.80), a citrusy dessert modelled after a bear.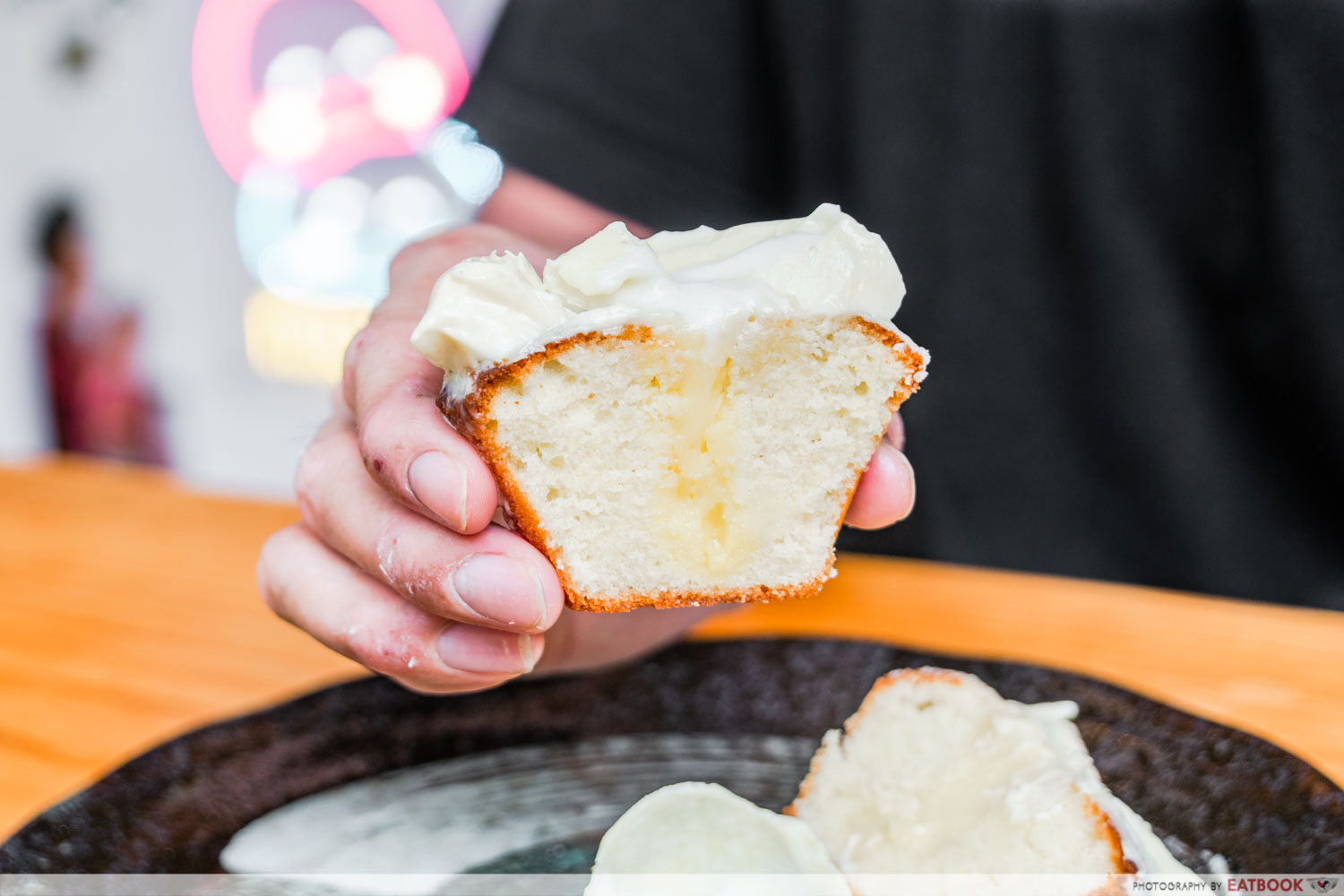 The bear sits on a yoghurt mousse lemon pound cake that is thinly filled with lemon curd. As somebody who isn't a fan of pound cakes due to their dense, sugary textures, I appreciated the zesty lemon curd that brightened the dessert's flavours.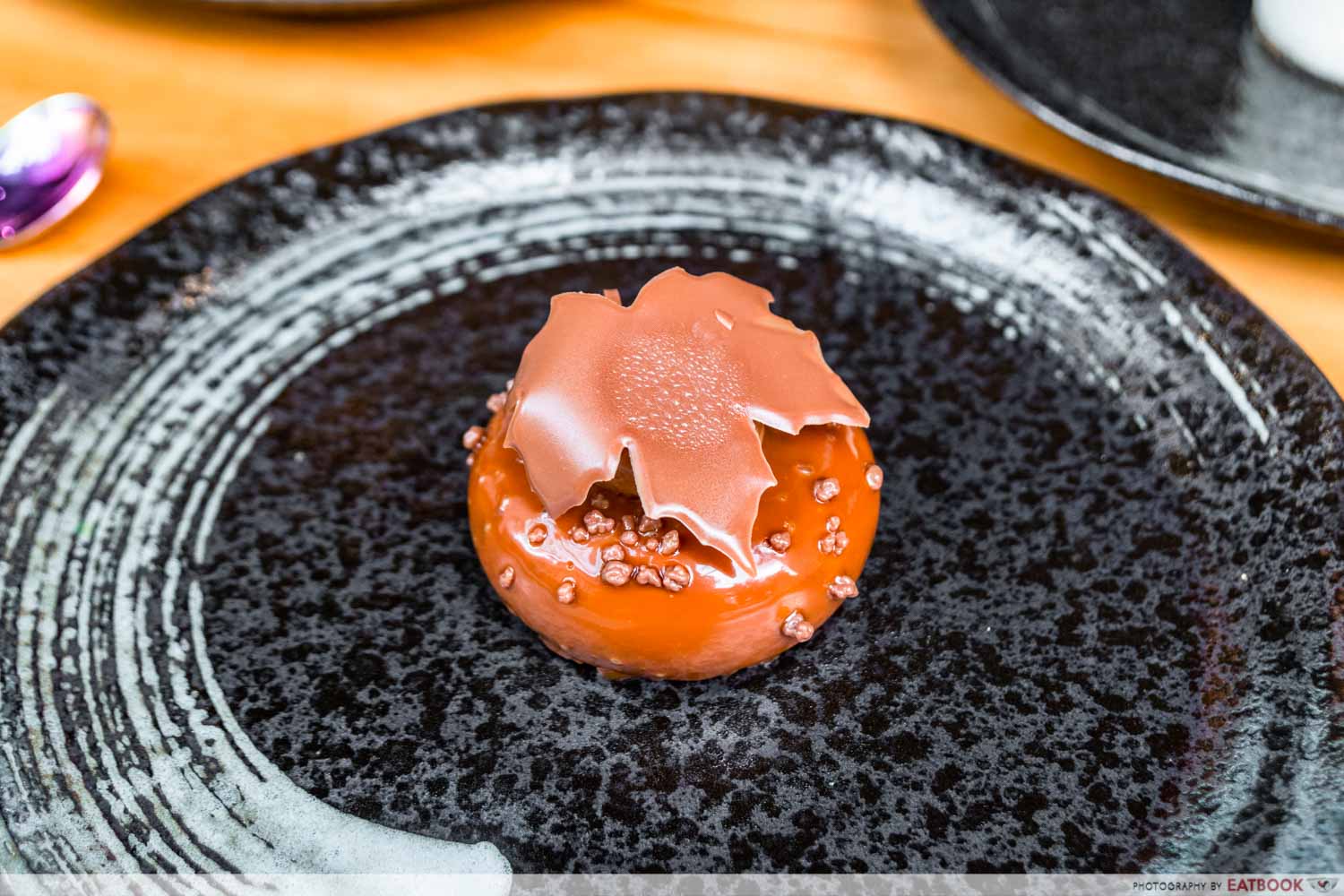 They also have nature-themed desserts such as Royaltine ($9.80), where a handmade chocolate maple leaf is attached to a chocolate sponge cake, using caramel glaze as an adhesive.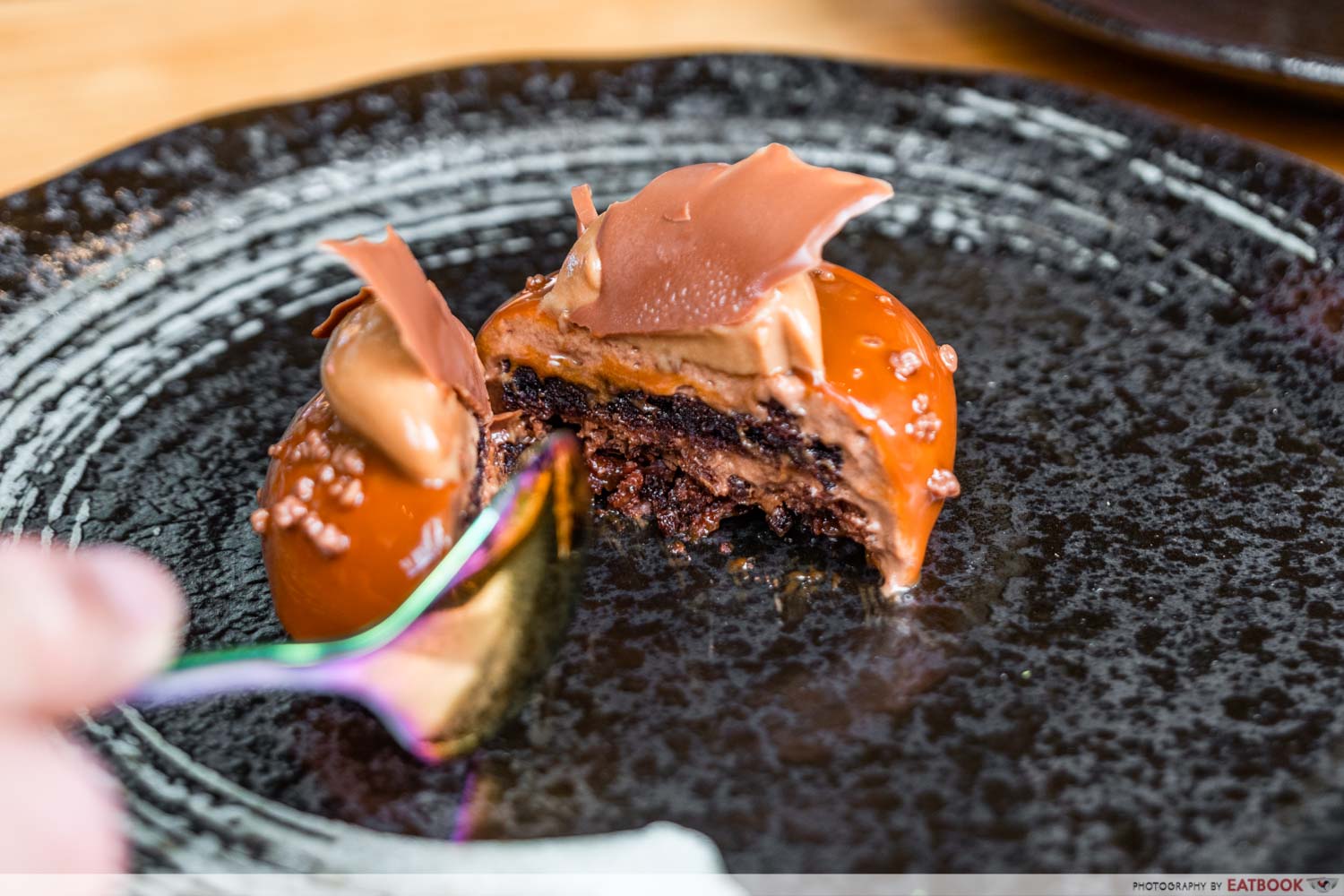 This was my favourite dessert at Mocchi as the caramel sauce was not too sweet and it complemented the sponge cake well. I enjoyed the crunch from the popping candy within the soft cake, as it gave an experience akin to having chocolate chips in ice cream.
Rachelrax Cakes Review: Home Baker Opens Bakery With Orh Nee Tarts And Galaxy Dome Cake
Ambience at Mocchi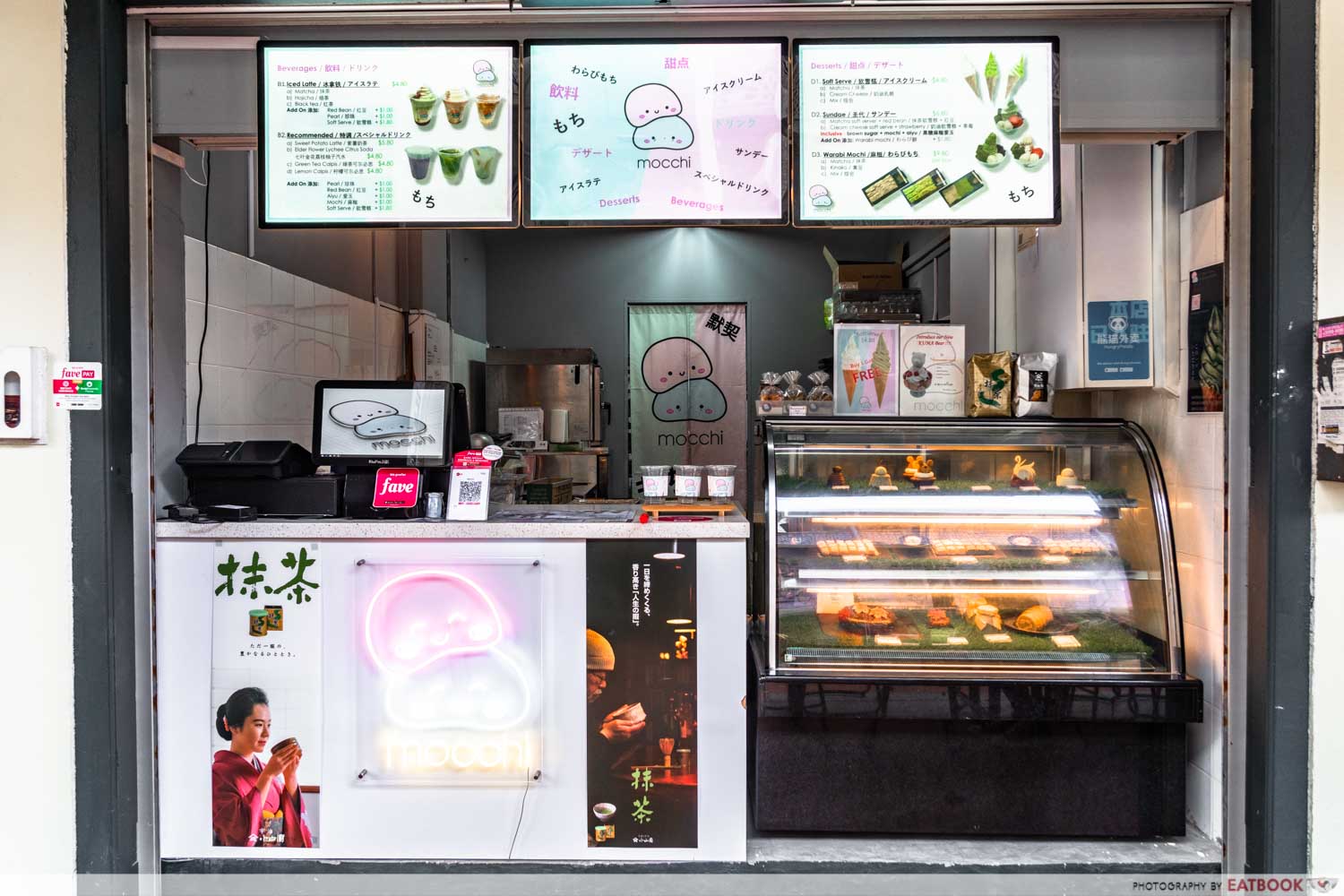 With a five-minute walk from Chinatown MRT Station, you will find Mocchi along Chinatown Food Street. Taking on the same environment as the food street, you can expect it to be rather quiet and devoid of the crowd from pre-pandemic times.
15 Chinatown Food Gems Including Noodles At $1 And A 100cm Food Platter
The verdict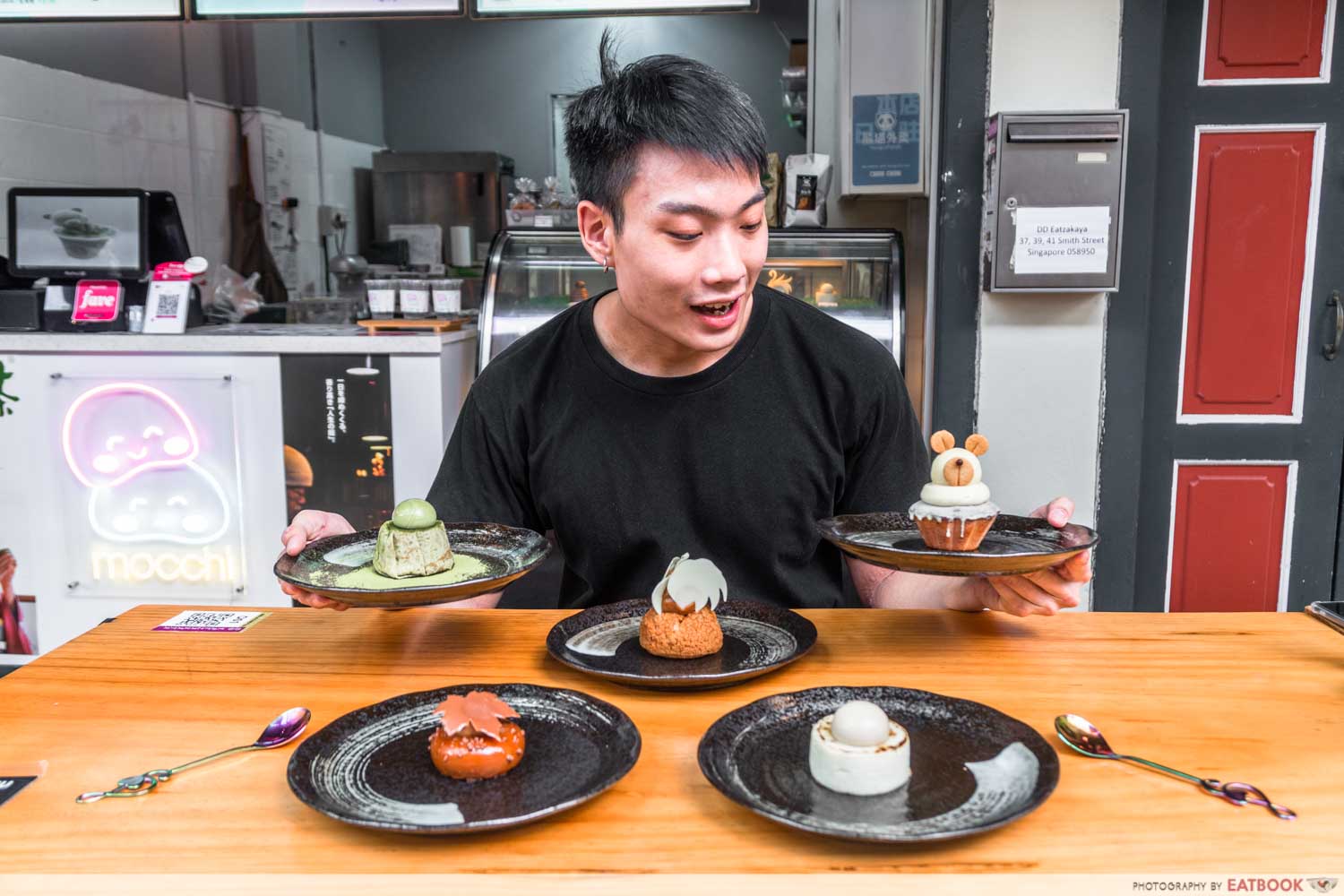 The pastries and desserts at Mocchi make for cute gifts and are IG-worthy, but that's where the appeal for them ends. Only the crepe matcha and soft cheesecake felt like novel ideas, whereas most of the other desserts felt more form than function, and I personally thought were not worth their prices.
If you are looking for other food near the area, check out our Chinatown Complex food guide for cream puffs, a 100cm-long Mookata platter and more. Or, If you love IG-worthy desserts, check out our Kki Sweets review for beautifully plated desserts from $9.50.
Address: 37 Smith Street, Singapore 058950
Opening hours: Daily 12pm to 9pm
Tel: 8882 8400
Website
Mocchi is not a halal-certified eatery.
Kki Sweets Review: Hidden Cafe For Beautifully Plated Desserts From $9.50 In City Hall
Photos taken by Chew Yi En.
This is an independent review by Eatbook.sg.
Mocchi Review: New Stall At Chinatown With IG-Worthy Desserts Such As Seared Cheesecake And More
Mocchi Review: New Stall At Chinatown With IG-Worthy Desserts Such As Seared Cheesecake And More -

6.5/10
Summary
Pros
– IG-Worthy and aesthetically pleasing
Cons

– Desserts tasted one-dimensional
– Price is rather steep
Recommended dishes: Crepe Matcha ($7.80), Soft Cheesecake ($8.80)
Opening hours: Daily 12pm to 9pm

Address: 37 Smith Street, Singapore 058950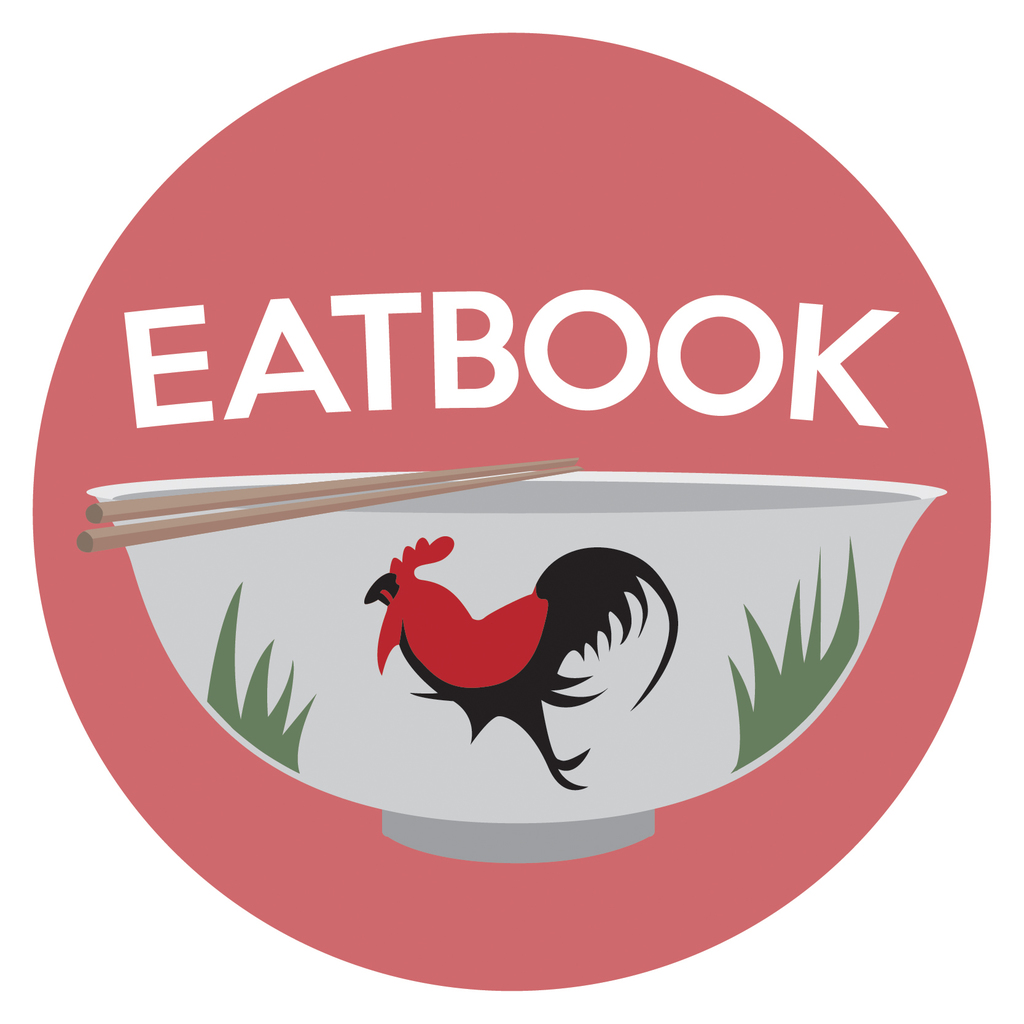 Drop us your email so you won't miss the latest news.