Ordinary Burgers now halal
You may know of Stuff'd, but you might not know that it has a sister kiosk, Ordinary Burgers, which pushes out affordable fast food that does not skimp on quality.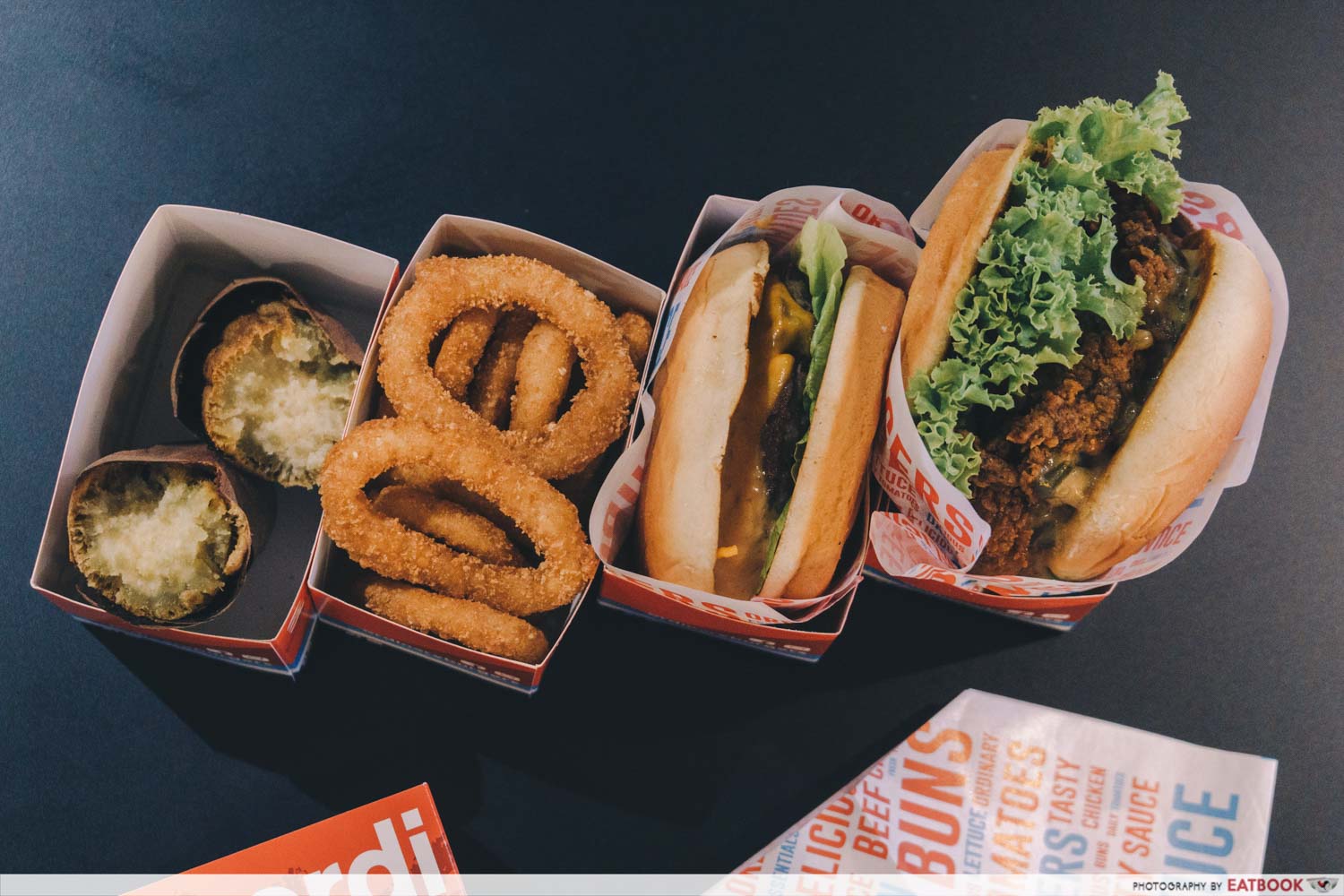 Open in AMK Hub and City Square Mall, Ordinary Burgers has recently expanded its already large fanbase with a newly minted halal certification.
Ordinary Burgers Review: Buttermilk Chicken And Juicy Beef Burgers Under $6.50 At City Square Mall
Now MUIS (Majlis Ugama Islam Singapura) halal-certified, Muslims in Singapore can get excited for another value-for-money burger joint on their radar.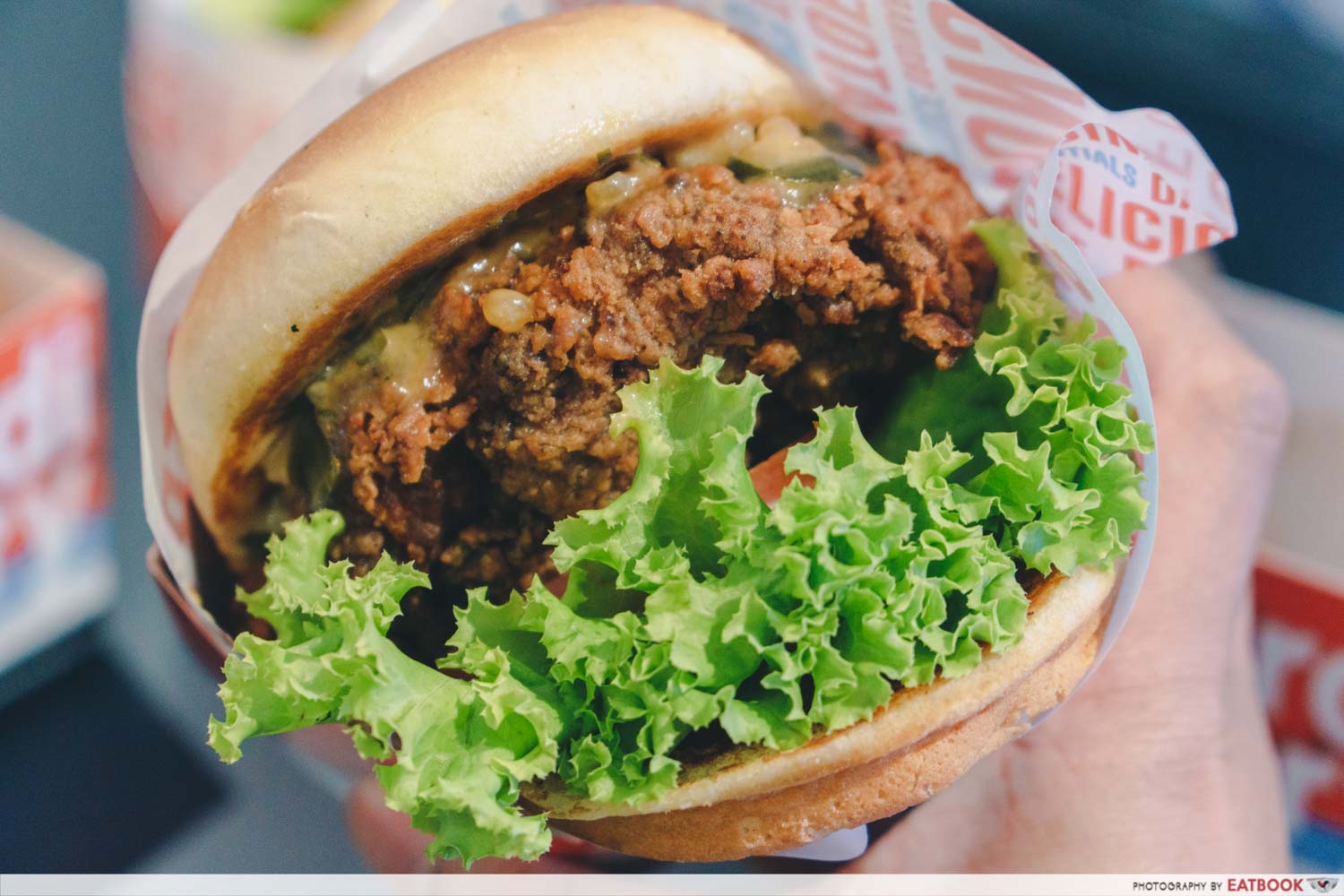 Ordinary Burgers is popular for their Ordinary Buttermilk ($5.90) chicken burger, where a breadcrumbed, deep-fried, and juicy chicken patty is sandwiched by brioche. Cheaper than McDonald's take on the buttermilk chicken burger, the Ordinary Buttermilk did not skimp on quality despite its lower price.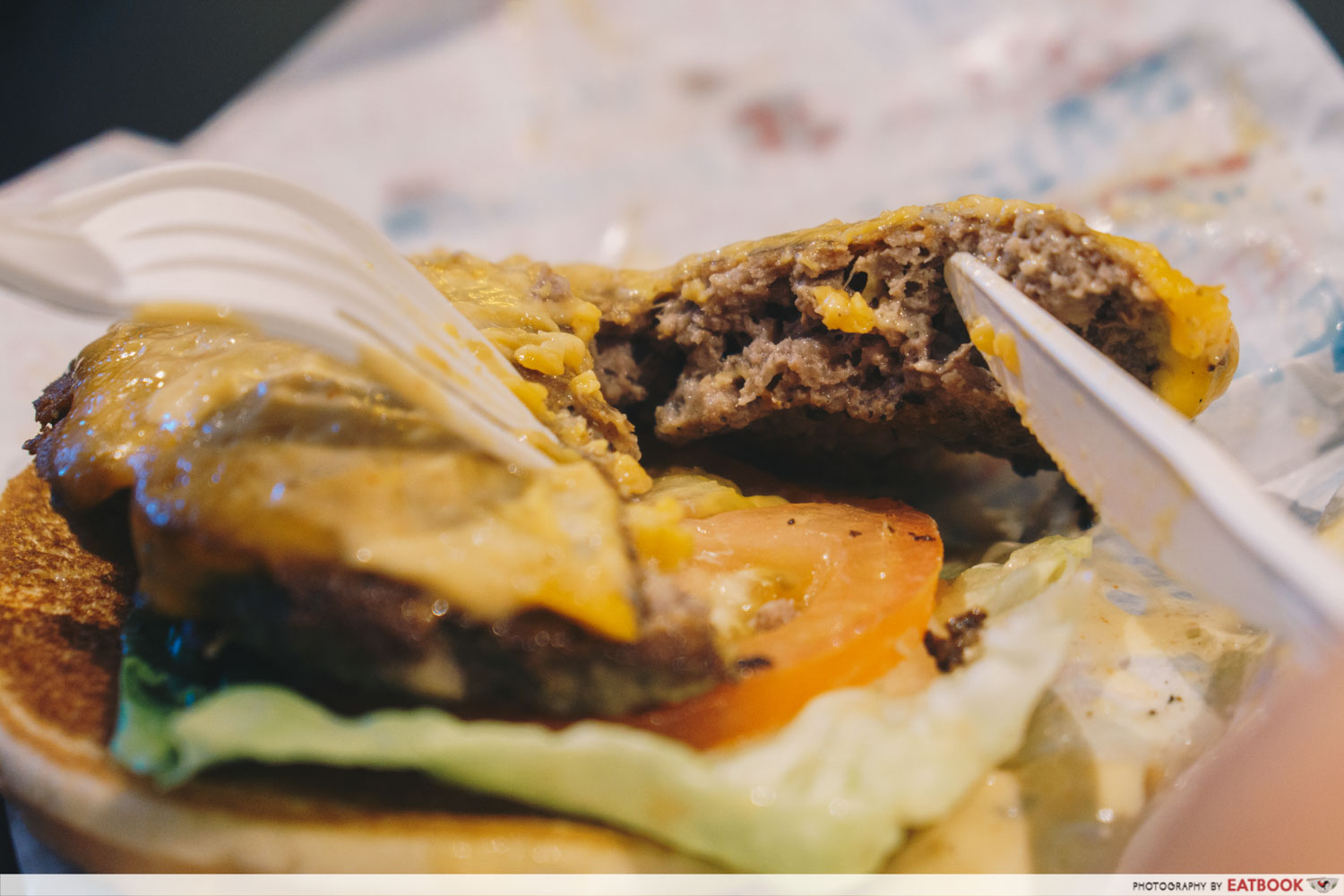 Another highlight is their Double Beef Burger ($10.20), where hefty patties are layered with molten sliced cheese, and topped with crisp greens.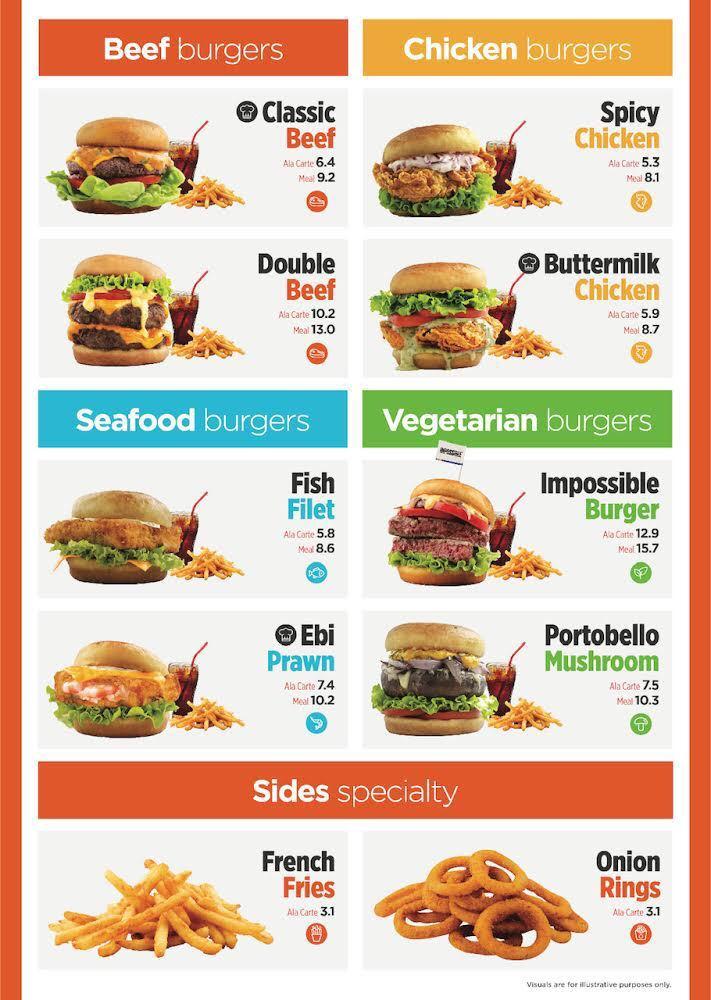 Image credit: Ordinary Burgers
Seafood lovers are also covered, as Ordinary Burgers has a Fish Filet Burger ($5.80), and an Ebi Prawn Burger ($7.40). The latter features a prawn patty packed with shrimp paste and morsels.
They sell a Portobello Mushroom Burger ($7.50) to cater to the plant-based crowd, with a slice of grilled portobello at the heart of the burger.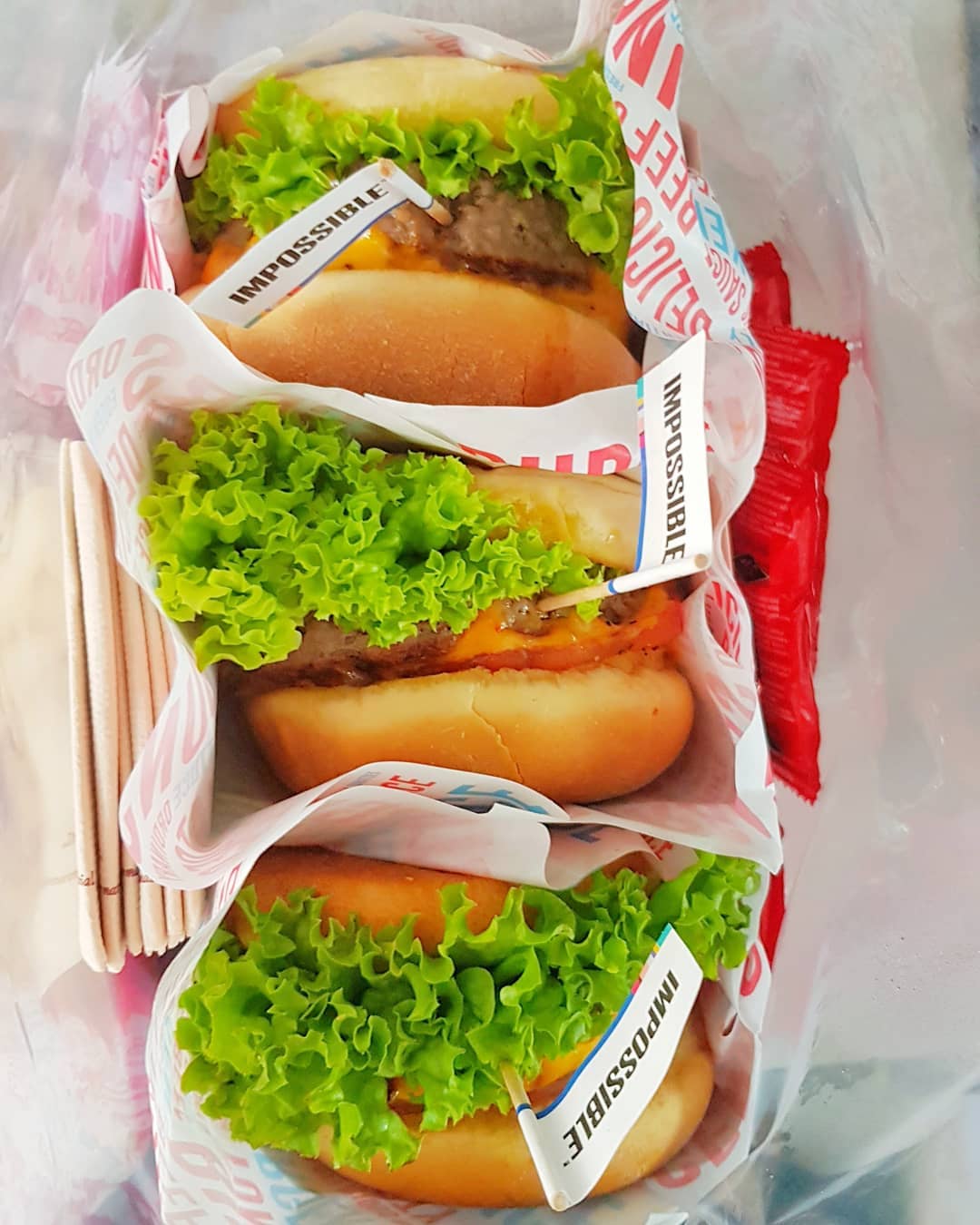 Image credit: @jian_mood
Their most recent addition is the Impossible Burger ($12.90), that is double-stacked with the plant-based patty.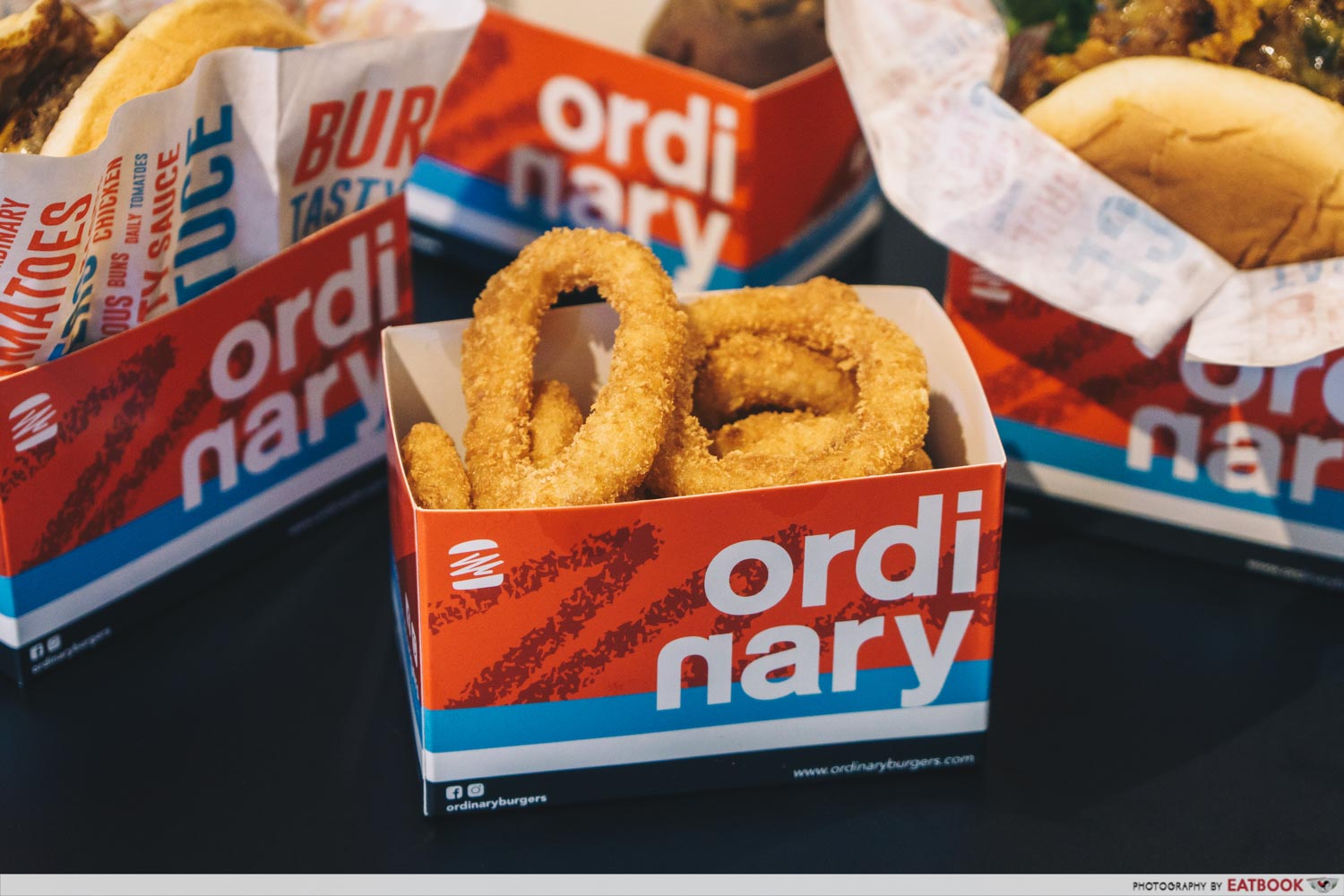 For sides, choose from French Fries or Onion Rings to accompany your meal. You can also take these away as ala carte options at $3.10 each.
For more halal offerings in Singapore, check out our guide to halal food in Jewel Changi. Otherwise, read our review of Oishii Corner, a halal Japanese food stall in Singapore that sells don bowls for under $5.
13 Halal Food Places At Jewel Changi Airport Serving Burgers, Thai Food And Wagyu Steak
We also have a round up of where to find the best burgers in Singapore at various price points. If you are hankering for something more unique, check out Able Bagel, a home-based business with nasi lemak and kopi bagels.