---
Where to find Singapore food overseas
---
Considering that Singapore prides itself on being a culinary wonderland, it's no surprise that you would be able to find Singapore food overseas. If you're on vacation in places such as London, Jakarta, or Taiwan, you might stumble upon a piece of home in the form of a familiar outlet. 
Many of these stalls have expanded overseas through franchising. Most people have heard that term, but it's not always clear what it actually means. Franchising is when one independent party invests in a larger brand, so that they can use their licensed products and start up their own branch. Plenty of brands expand overseas when they're contacted by investors who want to open up a franchise in a different country. 
This is different from the company deciding to start up a whole new outlet somewhere by themselves.
One thing to note is that prices tend to be a lot higher when you come across these stores overseas. Back at home, we're blessed with low prices and easily affordable Singapore food. Due to low rent prices and government subsidies, hawkers can provide piping-hot meals with the high quality that we all know and love.  Here are 10 Singapore food stalls you can find overseas! 
---
1. Old Chang Kee
---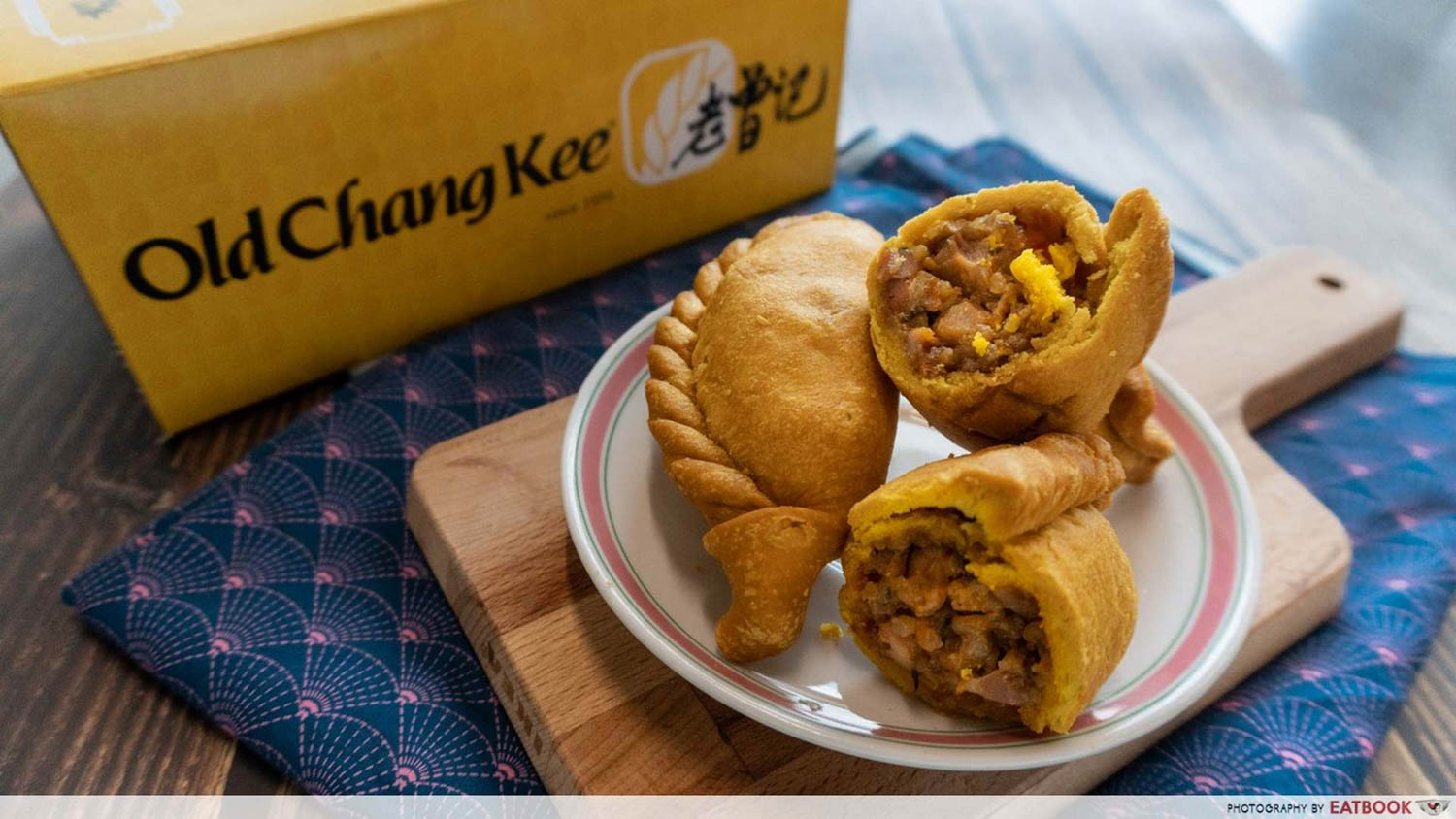 Old Chang Kee has become almost synonymous with Singaporean curry puffs. The brand started out 63 years ago as a humble stall outside Rex Cinema. It grew and developed over the next half a century, eventually turning into the most iconic curry puffs in all of Singapore. But while the Curry' O puffs cost just $1.50 here, the ones found at London's Old Chang Kee outlets are a bit more expensive.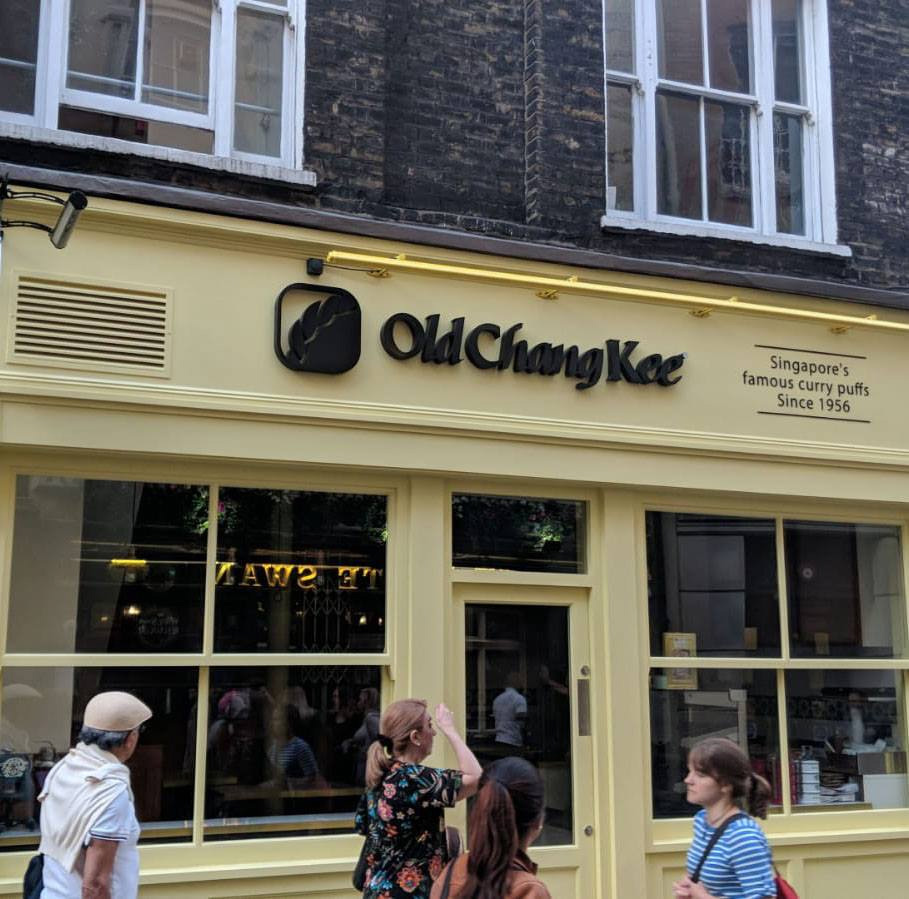 Image credits: Old Chang Kee UK's Facebook page
There are currently two outlets in London—one in Fitzrovia, and the other at Covent Garden. Their curry puffs lose the familiar Singaporean names, and have been rebranded as their Signature Curry Puff (£2.80/s$4.97) and Curry Potato Puff (£2.60/S$4.62). By Singaporean standards, that's incredibly pricey for a curry puff. It's worth noting that they try to make up for this by making the curry puffs much larger, and stuffing them with tons of filling. 
Some classic Singaporean dishes have been brought over too. These include the Singapore Laksa (£8.50/$15.10). To fit the local palate, it's a bit less spicy than what we're used to. 
Available in: London, Australia, Indonesia, and Malaysia
Address: 15A New Row, Covent Garden, London WC2N 4PD, United Kingdom
Website
Full list of outlets
---
2. Wee Nam Kee
---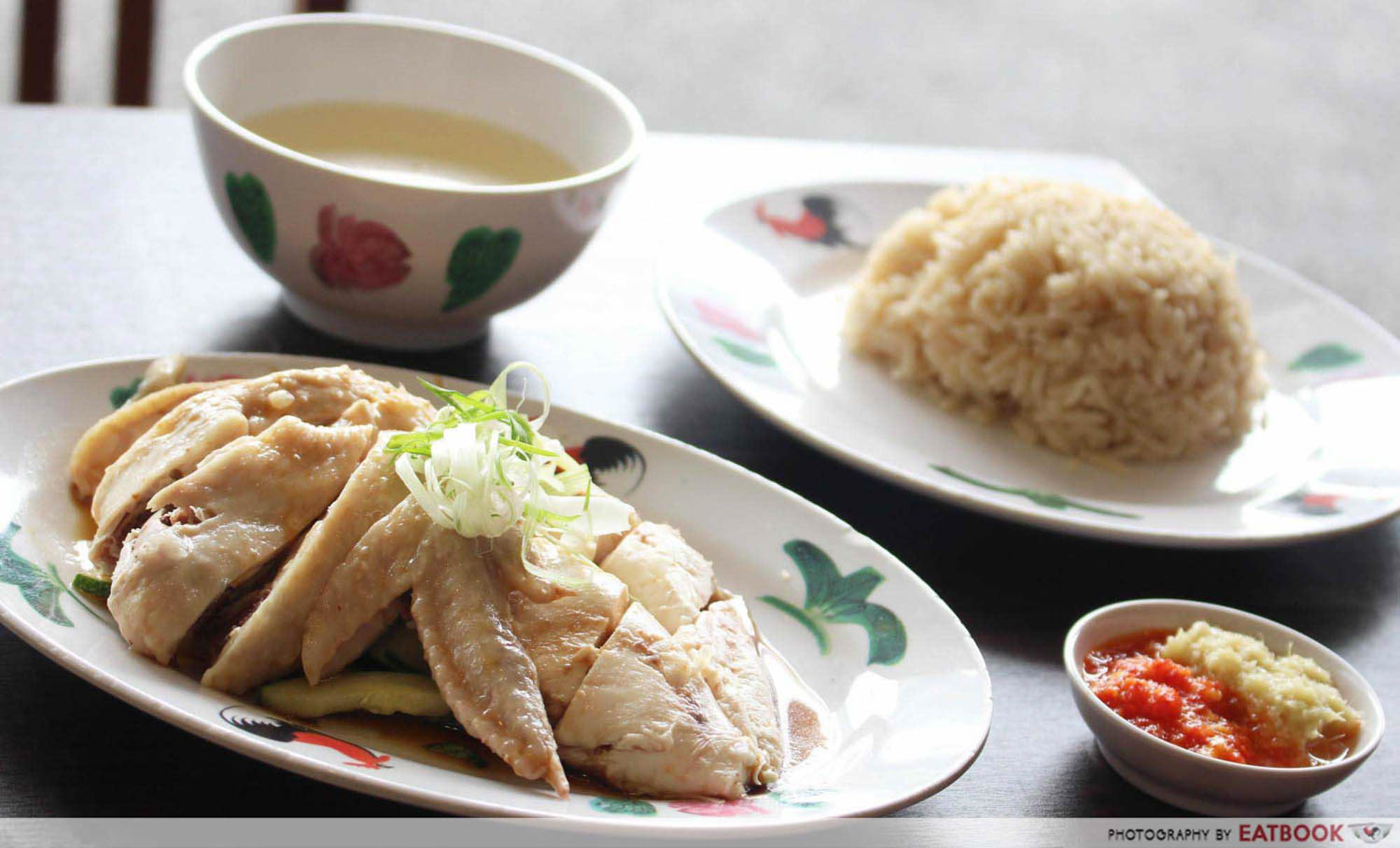 Chicken rice is a staple of every hawker centre. It's the default dish you go for if you can't decide what you want to get. One of Singapore's most popular and iconic chicken rice brands is Wee Nam Kee, which has six outlets in Singapore and has expanded to four countries.
The Hainanese chicken rice joint is easily identified by the bright red signboard, with Chinese characters forming into the shape of a chicken. Wee Nam Kee first began in 1989, when late founder Wee Toon Ouut bought a chicken rice stall from a friend. Though he initially lost money in the investment, he soon managed to turn the eatery into a smashing success. 
Now, Wee Nam Kee serves up their signature Chicken Rice ($4.80+) and other Hainanese dishes. The flavours and recipes have been painstakingly developed over 30 years, with customer feedback playing a big part in improving quality. 

Image credit: Wee Nam Kee Japan's Facebook page
You can find an outlet in Nakano ward, near Shinjuku in Tokyo. Along with chicken rice, they sell Chinese dishes and zi char classics such as hotplate beef and cereal prawns. The Steamed chicken rice with scented rice and soup costs ¥1,300++, or S$16.10++. This obviously seems expensive but isn't as bad once you consider that it's a huge portion of steamed chicken on a separate platter from the fragrant rice. Reviews state that the quality of rice is consistent with the classic Wee Nam Kee taste back home, so it might be a good way to stave off homesickness.
Available in: Japan, The Philippines, South Korea, and Indonesia 
Address: Nakano Central Park South 2F, 4-10-2 Nakano, Nakano-ku, Tokyo
Website
Full list of outlets 
---
3. Hawker Chan
---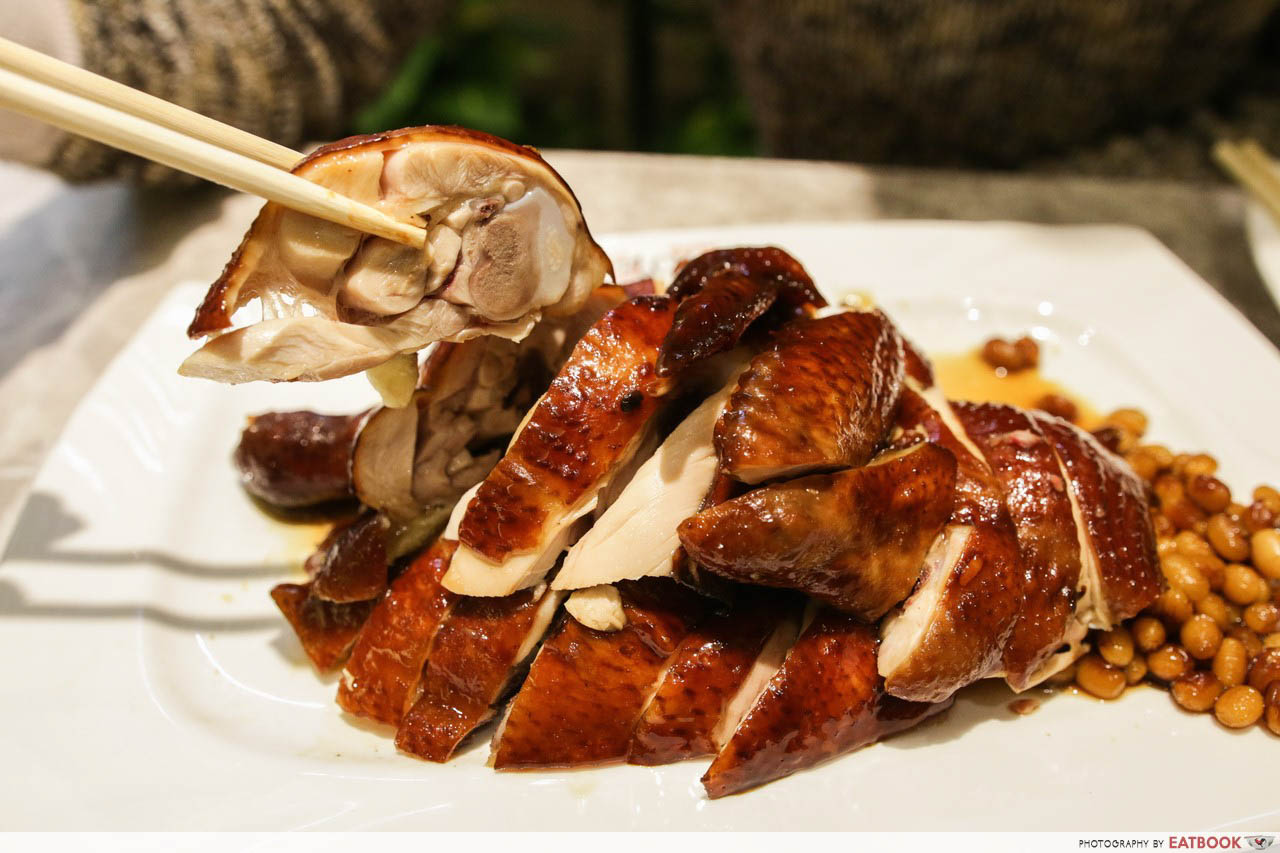 Hawker Chan has a different claim-to-fame from Wee Nam Kee. You may know it as the first hawker stall in the world to earn a Michelin star. It's the cheapest Michelin-starred meal in the world, with the Soya Chicken Rice being just $2.50; incredible value for chicken rice in general. The owner, Chef Chan Hon Meng, decided to branch out and rebrand the stall into a full-blown restaurant after his success.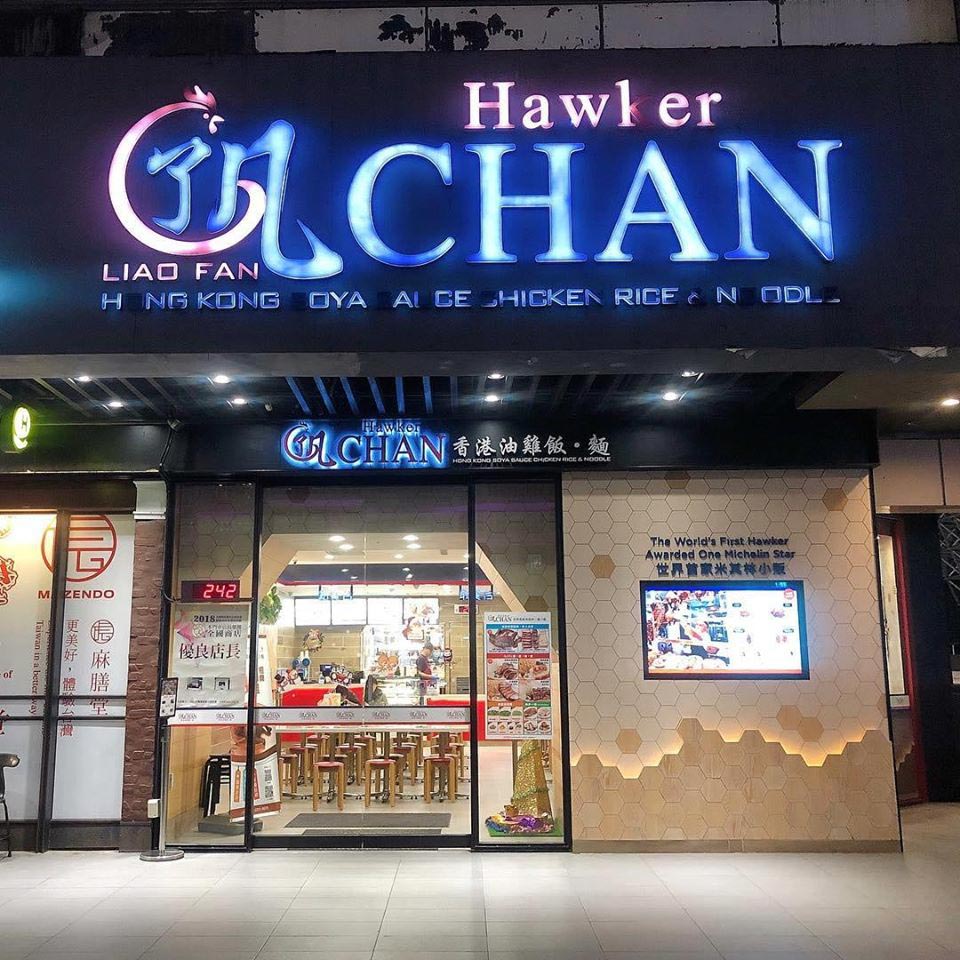 Image credit: Hawker Chan Taiwan's Facebook page
Hawker Chan can be found in six countries, with franchised restaurants serving up his soya sauce chicken recipe. There are five outlets in Taiwan that sell the signature Soya Sauce Chicken with Rice (NT$105/S$4.72) and Soya Sauce Chicken with Lo Mein (NT$125/S$5.62) here. Prices are similar to the Hawker Chan restaurants in Singapore, but a bit higher than the original hawker centre version.
Check out our full review of Hawker Chan here!
Available in: Taiwan, Malaysia, Thailand, Australia, The Philippines, and Kazakhstan
Address: Taipei Fubon Bank Taipei 101 Branch, No.45, City Hall Rd, Xinyi District, Taipei City, Taiwan 110
Website
Full list of outlets 
---
4. Paradise Dynasty
---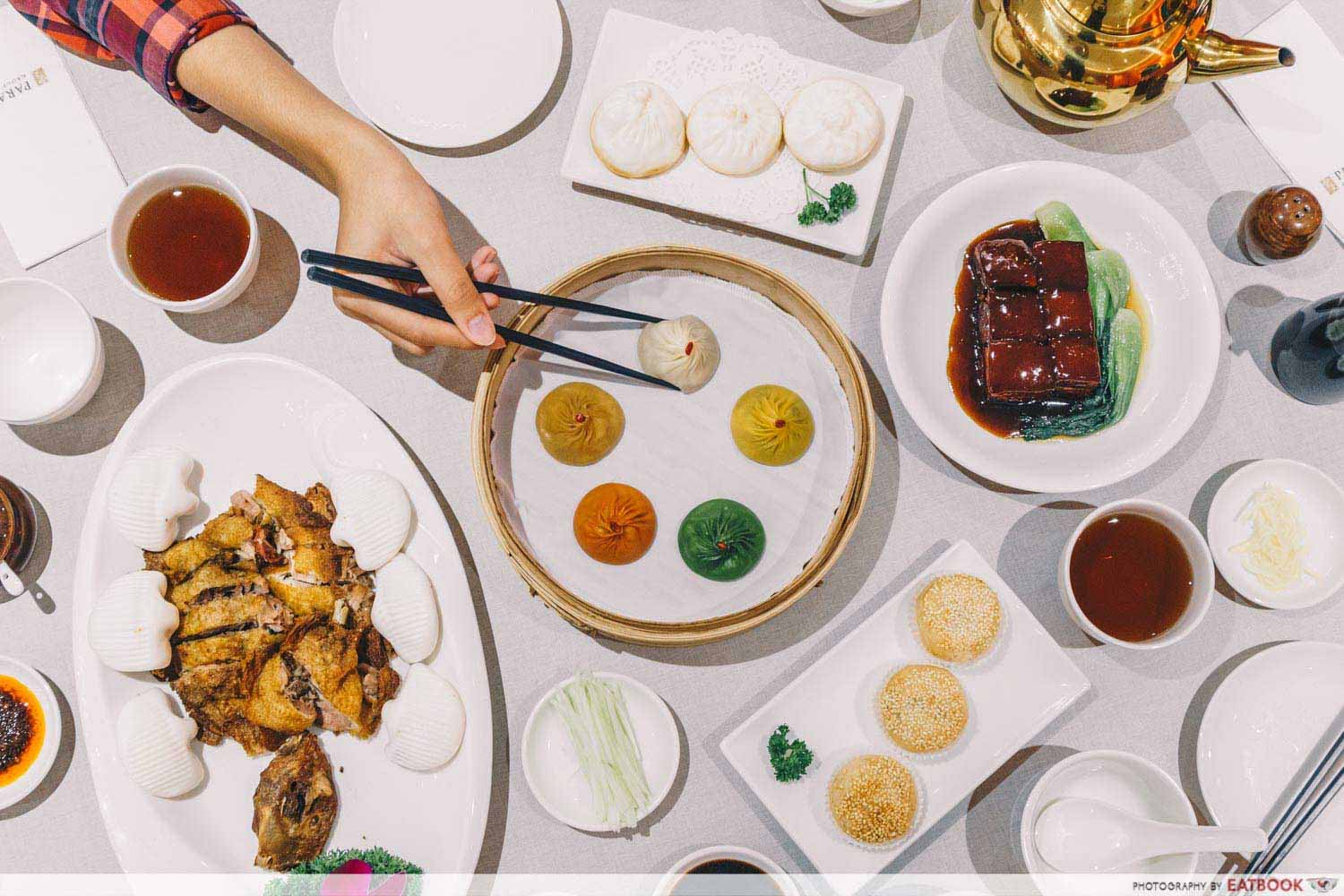 The Paradise restaurant group started out as a small eatery known as Seafood Paradise back in 2002. They continued expanding, serving tasty Chinese food and eventually branching out to form different brands such as Canton Paradise and Beauty In The Pot. But among their various branches, Paradise Dynasty is by far the most iconic, for its delicious xiao long bao and dim sum. It certainly has the impression of an upscale Chinese brand, with the same luxurious aura as Crystal Jade.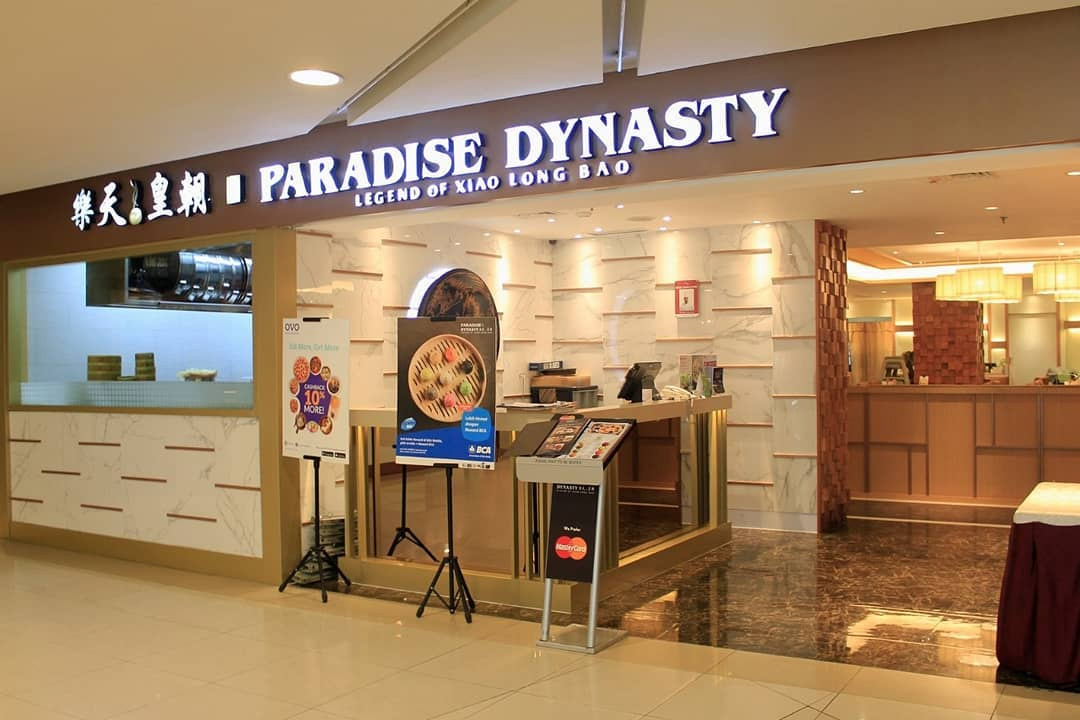 Image credit: Paradise Dynasty Jakarta's Facebook page
You can find outlets set up by aspiring franchisees in plenty of Southeast-Asian countries, such as Myanmar, Vietnam, and Indonesia. The classic set of Xiao Long Bao goes for 65,000Rp/S$6.31 in their Jakarta outlets. If you're on vacation there, you can get these quintessential dim sum dumplings at affordable prices. The special flavours such as the Black Truffle Xiao Long Bao (140,000Rp/S$13.58) come at far lower prices than their Singaporean counterparts.
Available in: Malaysia, Indonesia, China, Japan, Hong Kong, Taiwan, The Philippines, Myanmar, and Vietnam
Address: Lantai 5 Unit 05-06, JI, Jend, Sudirman Jakarta Selatan 12190
Website
Full list of outlets 
---
5. Wolf Burgers
---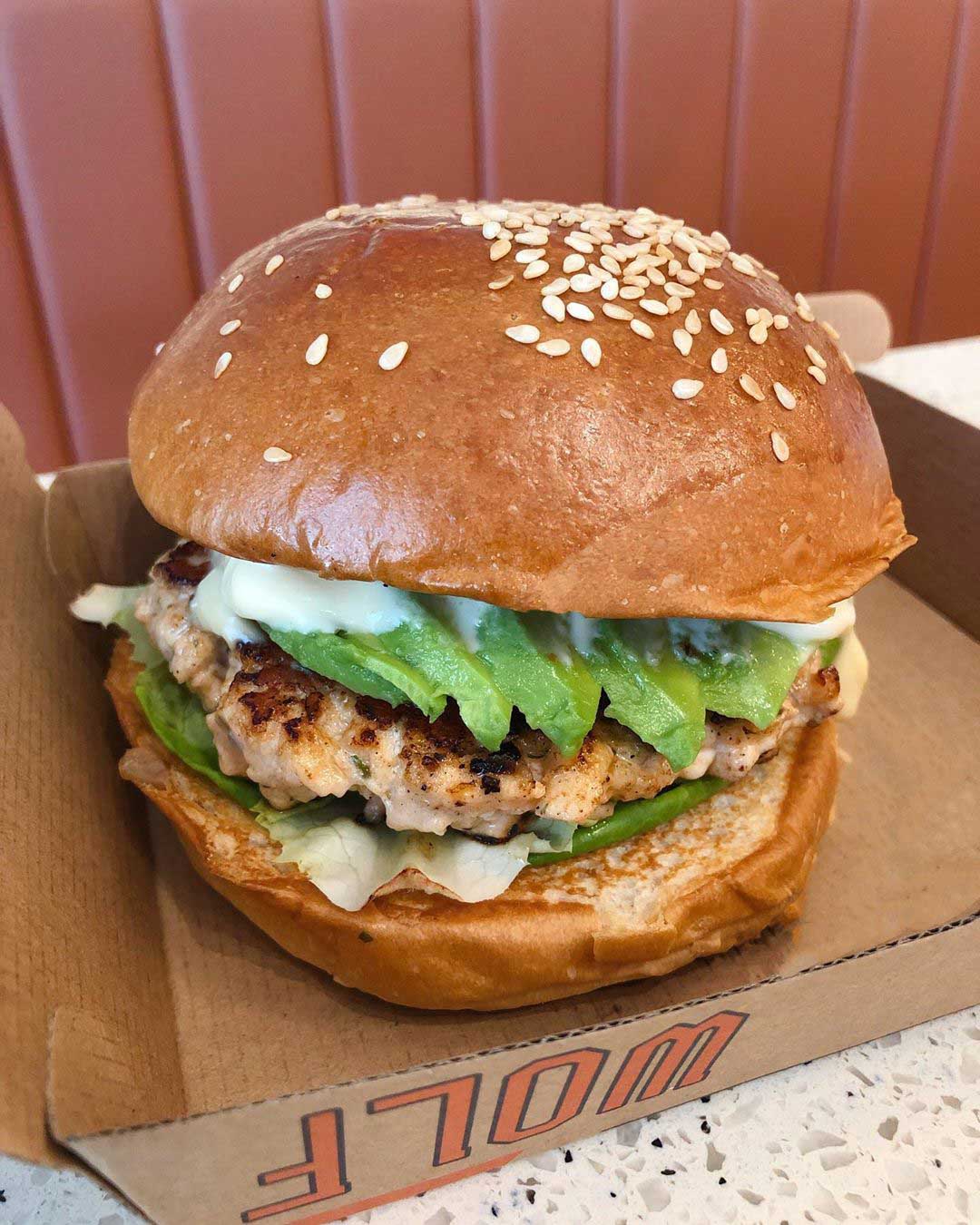 Image credit: @burgersbywolf
This local burger joint started out with the name 'Carvers & Co'. In 2015, their burgers were rated as one of the top three burgers in Singapore. The founders then decided to make the burger more affordable to the public, so everyone could get a taste. The decision led to the birth of Wolf Burgers. Their signature is the Original Wolf ($9.90), and they have premium options such as the Wagyu Beef ($14.90) and King Salmon ($14.90) burgers too.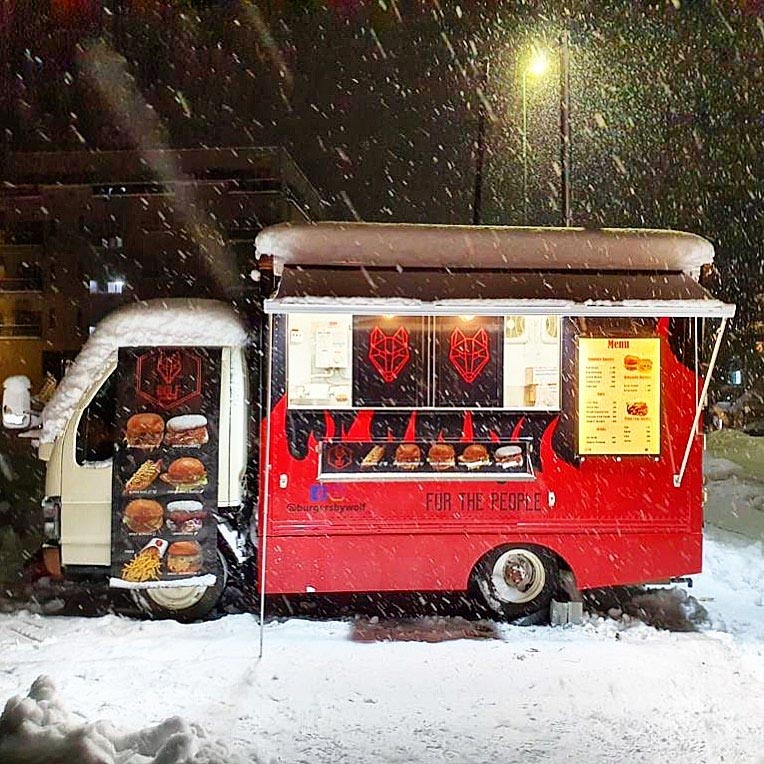 Image credit: @burgersbywolf
Rather than starting up a store outlet overseas, Wolf Burgers went the interesting route of setting up a food truck in Japan instead. The truck is branded under Wolf Niseko, and is located in snowy Hokkaido. The Wolf Burger is ¥1100/S$13.60 there, with high-quality beef and custom-made buns. The truck also serves up burgers exclusive to Hokkaido, such as the Umami Unagi (¥1500/S$18.55) and Great Gyudon (¥1300/S$16.80). If you happen to see this truck standing out in the winter snow, you're in luck!
Available in: Japan
Address: 190-21 Aza Yamada, Kutchan-Cho, Abuta-Gun, Hokkaido 044-0081
Website
Full list of outlets 
---
6. Ya Kun Kaya Toast 
---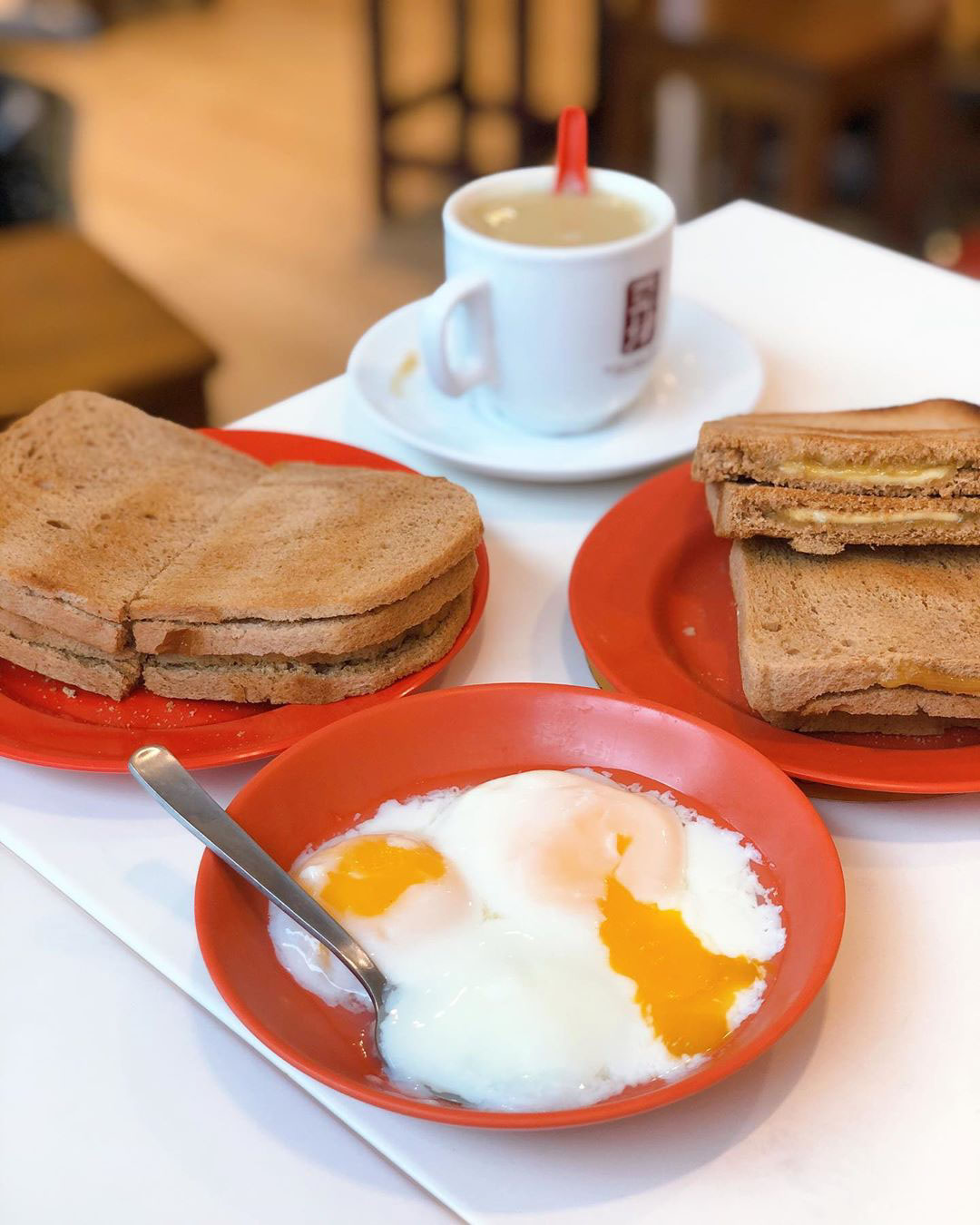 Image credit: @instafoodtoronto
A classic Singaporean breakfast meal is a cup of kopi, a few slices of buttered kaya toast, and a bowl of silky soft boiled eggs. If you're studying or on vacation in another country, you might need to adapt to whatever breakfast meals you can find there. That is unless you can find a Ya Kun Kaya Toast outlet.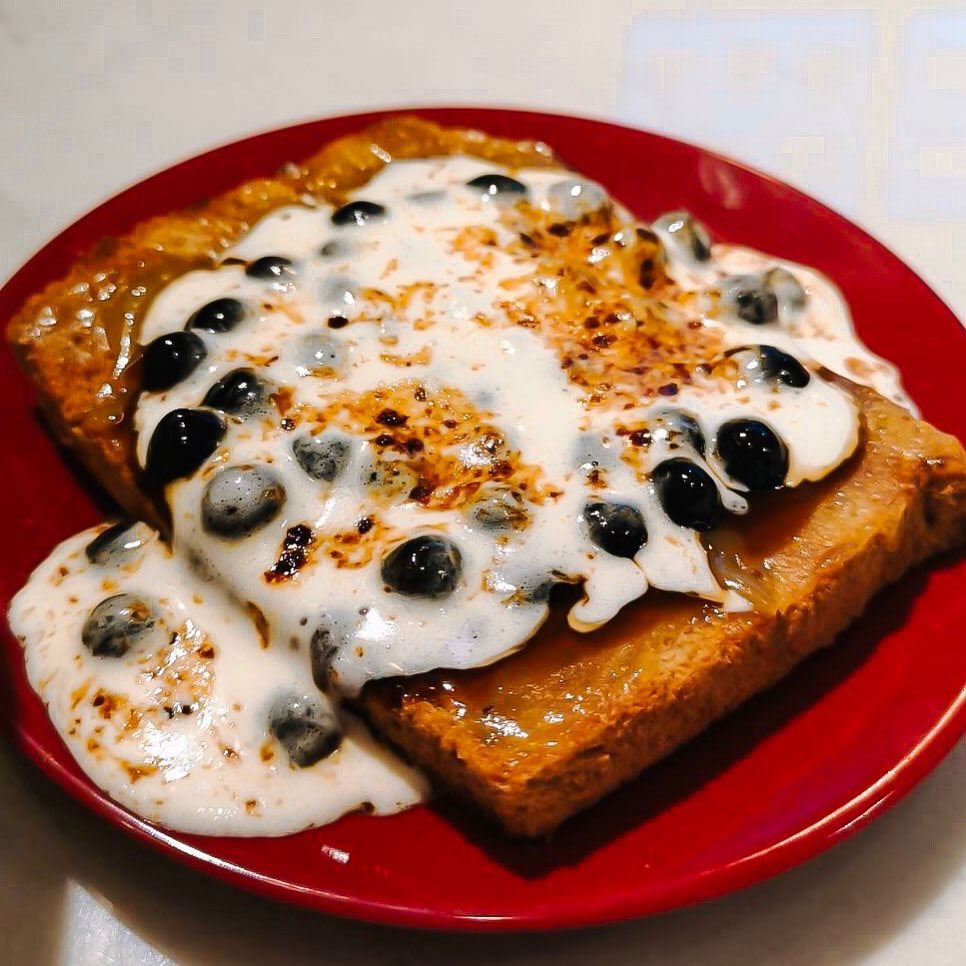 Image credit: @nulekkhugg
Ya Kun has two outlets in Thailand to get breakfast at. But their main attractions are the boba and brown sugar treats that are exclusive to Ya Kun Thailand. There's decadent Hokkaido Milk Boba Toast (85฿/$3.81), coated in chewy pearls and decadent milk, and also drinks such as the Black Sugar Fire Hokkaido (135฿/$6.07) and Hokkaido Milk Frostyz (135฿/$6.07). These luxurious desserts and rich drinks are enough to make any visiting Singaporean jealous. Hopefully we get these on our shores soon!
Available in: Cambodia, China, Hong Kong, Indonesia, Myanmar, Thailand, The Philippines, Vietnam, Japan, Taiwan, and South Korea
Address: 540 Mercury Ville Tower 3rd Floor, No.OP3-1, Ploenchit Road, Lumpini, Pathumwan Bangkok 10330
Website
Full list of outlets 
---
7. Mr Bean
---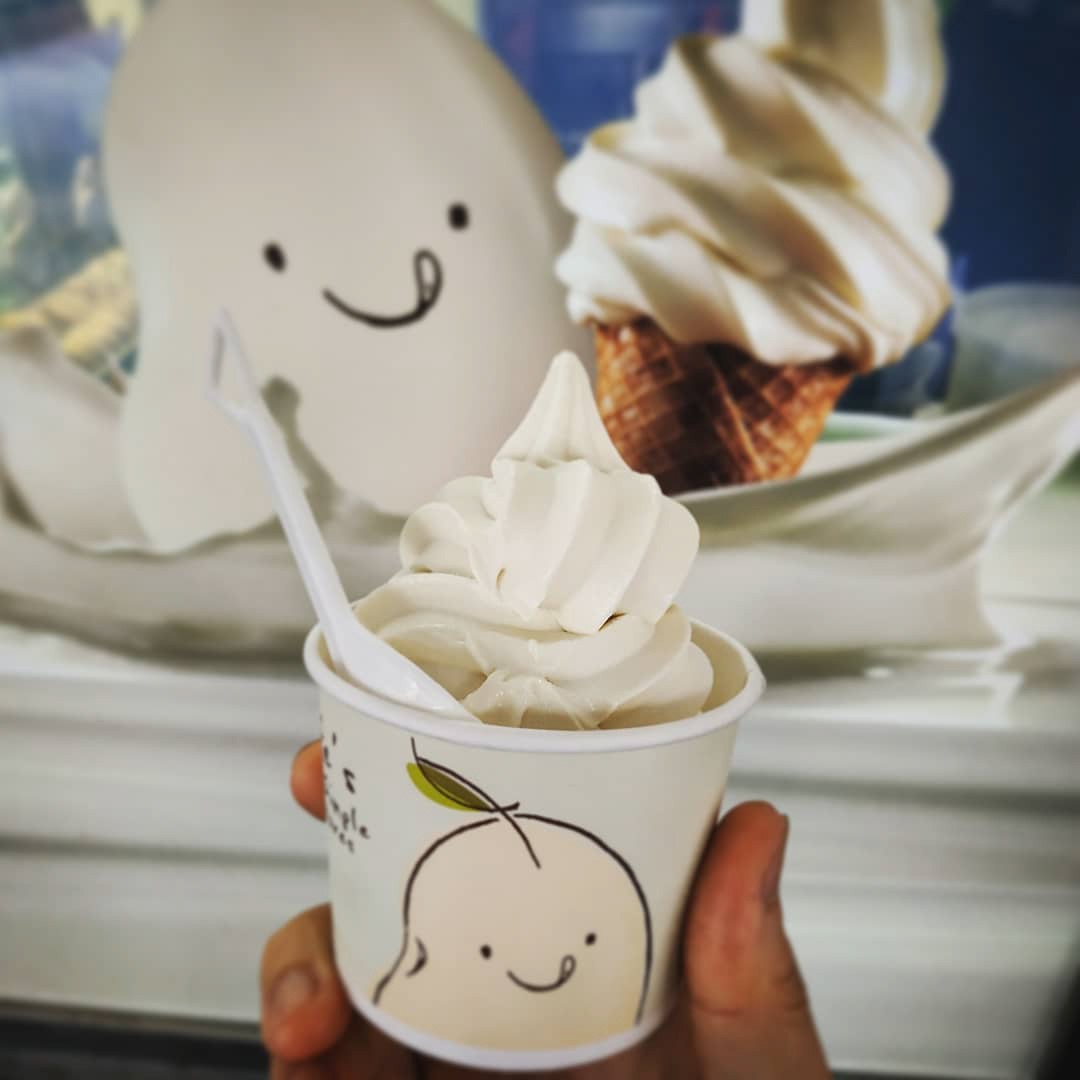 Image credit: @dontplaywithfoodsg
Soya bean drinks are the healthy Singaporean alternative to coffee shop orders of milo and teh peng. While you can find Mr Bean all over the place in Singapore, their overseas presence isn't as huge. They have two outlets in The Philippines, and one each in South Korea and Japan.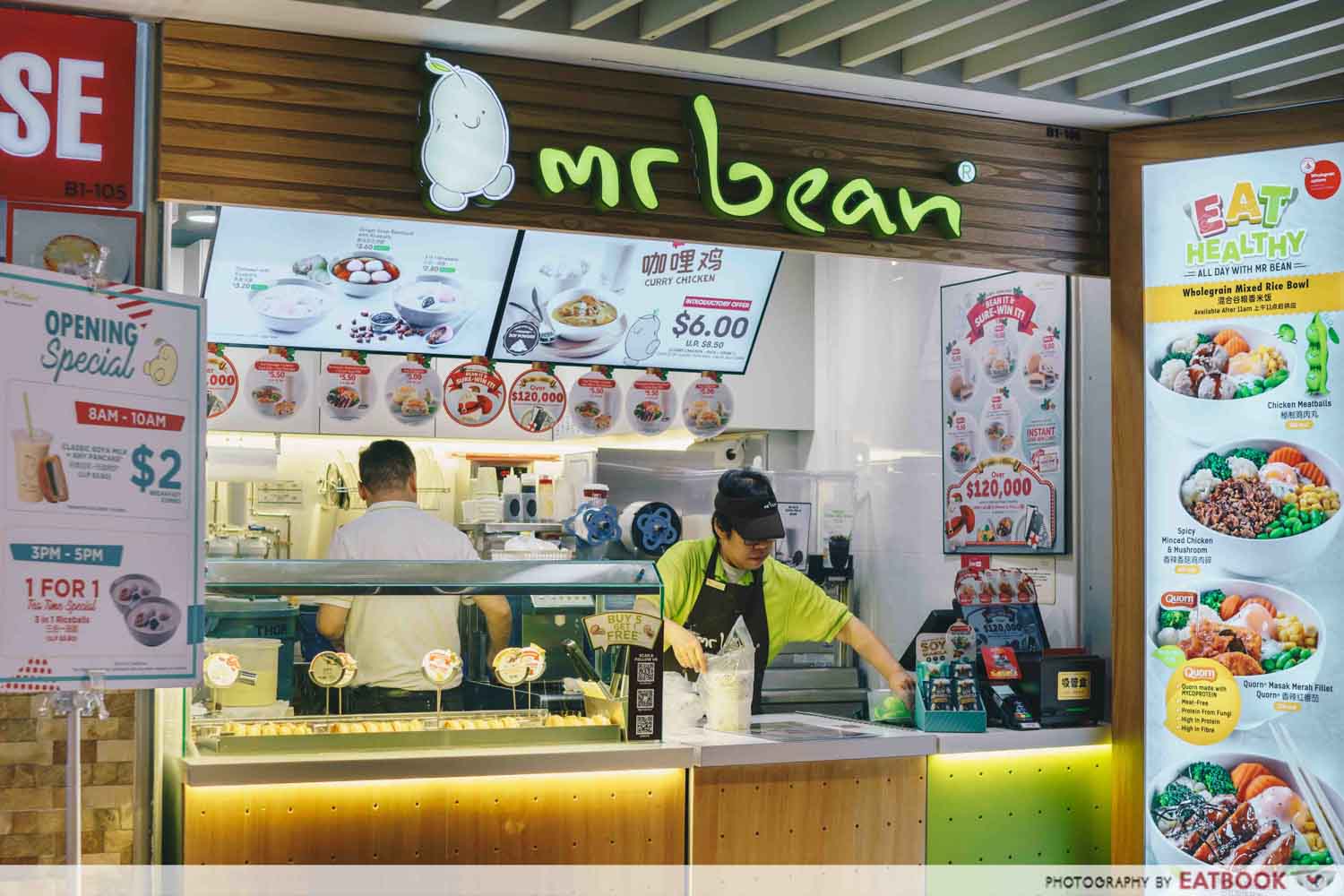 A bestseller in The Philippines is the Chilled Taho (₱45/$1.20), better known to us as tau huay. The Classic Soy Milk is ₱55/$1.47, which is roughly the same as what you can get here. The drinks may not be anything special, but seeing the familiar face of a smiling soybean in another country might be comforting to a tired traveller. 
Available in: Japan, South Korea, Vietnam
Address: Unit LCTM FS 508-509, Cinema Level Reina Regente, Corner De La Reina Street, Barangay 293, Zone 28, District 3, Binondo Manila
Website
Full list of outlets
---
8. Song Fa Bak Kut Teh 
---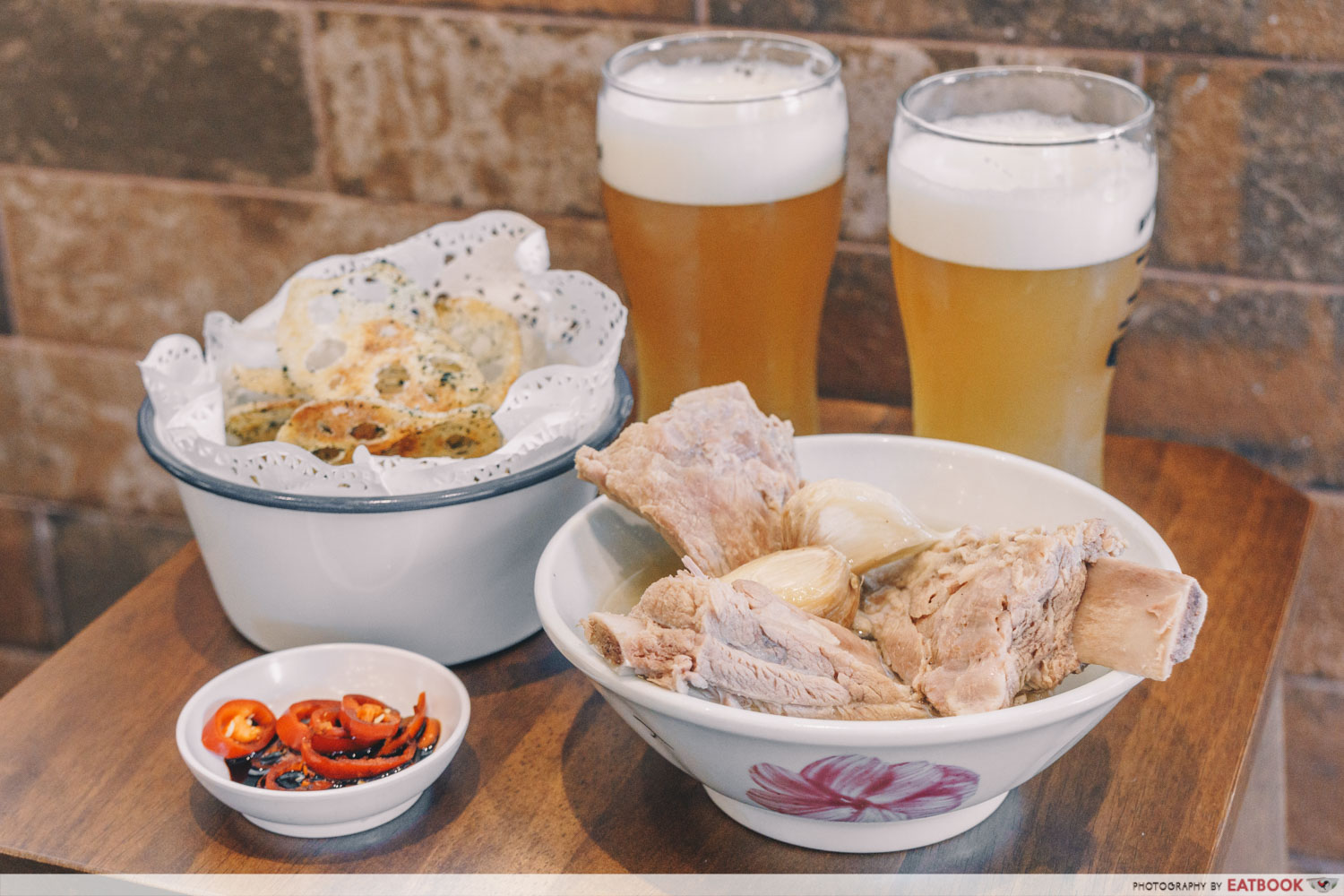 There are a couple of big-name bak kut teh stores in Singapore, such as Founder Bak Kut Teh, Ng Ah Sio Bak Kut Teh, and Song Fa Bak Kut Teh. Song Fa is one of the rare few BKT stores to have been awarded a Michelin Gourmand. The stall serves Teochew-style bak kut teh, with tons of garlic and pepper in a light broth. Their classic Pork RIbs Soup starts at $7++, but they have other options such as Sliced Fish Soup ($7++) and Pig's Kidney Soup ($6.50++). You can add on Mee Sua for an extra $2++.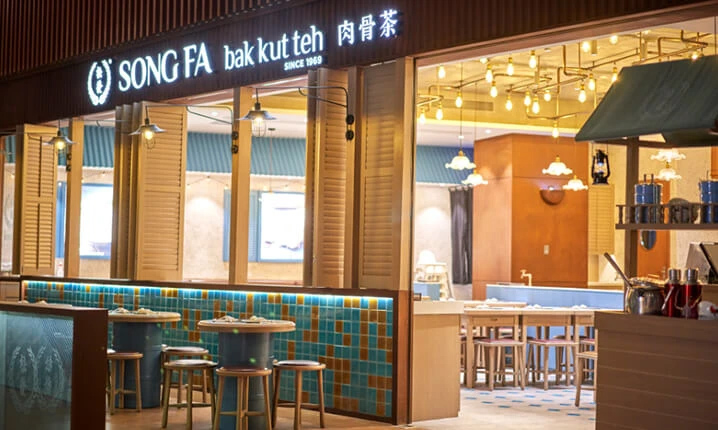 Image credit: Song Fa Bak Kut Teh
Ever since the first Song Fa restaurant opened in China in 2017, this Singapore food franchise has seen widespread popularity. The bak kut teh joint partnered with BreadTalk to open their eateries overseas. 
There are almost as many outlets there as there are in Singapore. Six are located in Shanghai, three in Beijing, and one in Guangzhou. Other countries don't have as many, but they've briefly touched down in Bangkok and Taipei with a single outlet each.
Available in: China, Indonesia, Bangkok, Taipei
Address: No.1378 Huamu Road, #B111, Pudong, Shanghai
Website
Full list of outlets 
---
9. Jumbo Seafood
---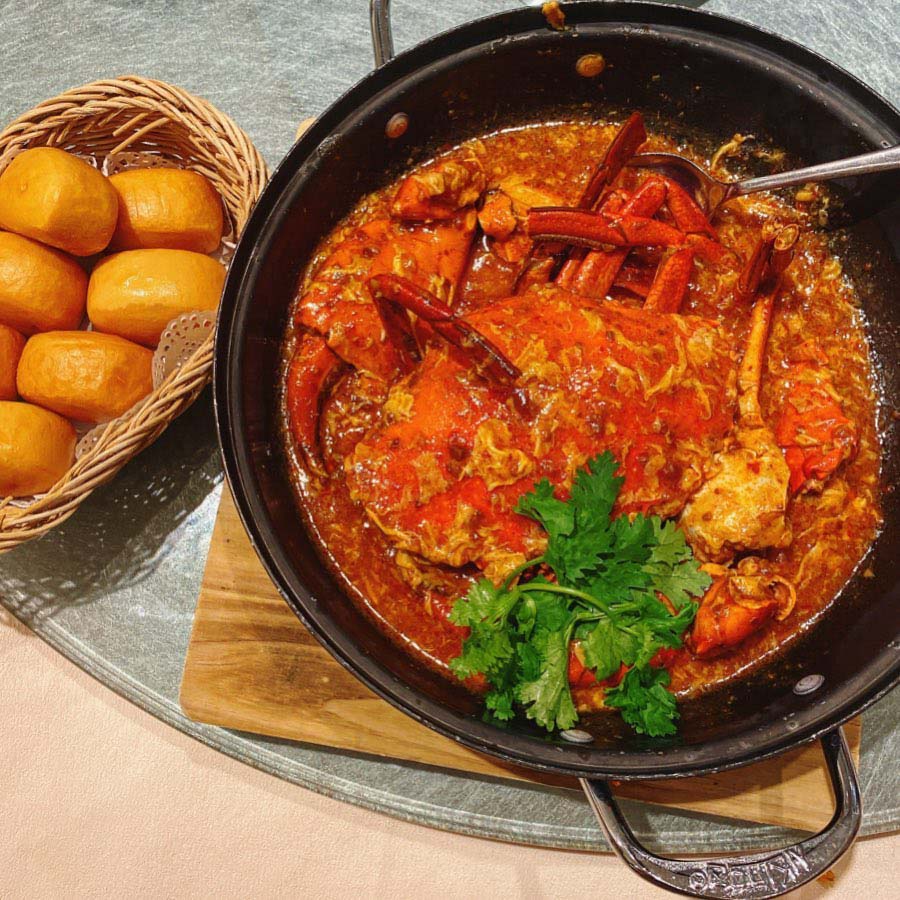 Image credit: @alpha19891026
As one of Singapore's most iconic dishes, chilli crab is a dish that's usually reserved for celebrations and family gatherings. JUMBO Seafood specialises in this luxurious dish, along with other seafood signatures. They ensure freshness when serving up dishes such as their Award-Winning Chilli Crab, which can range from $58++ for a small Mud Crab, to $588++ for their largest and most premium crustacean—Alaskan Crab.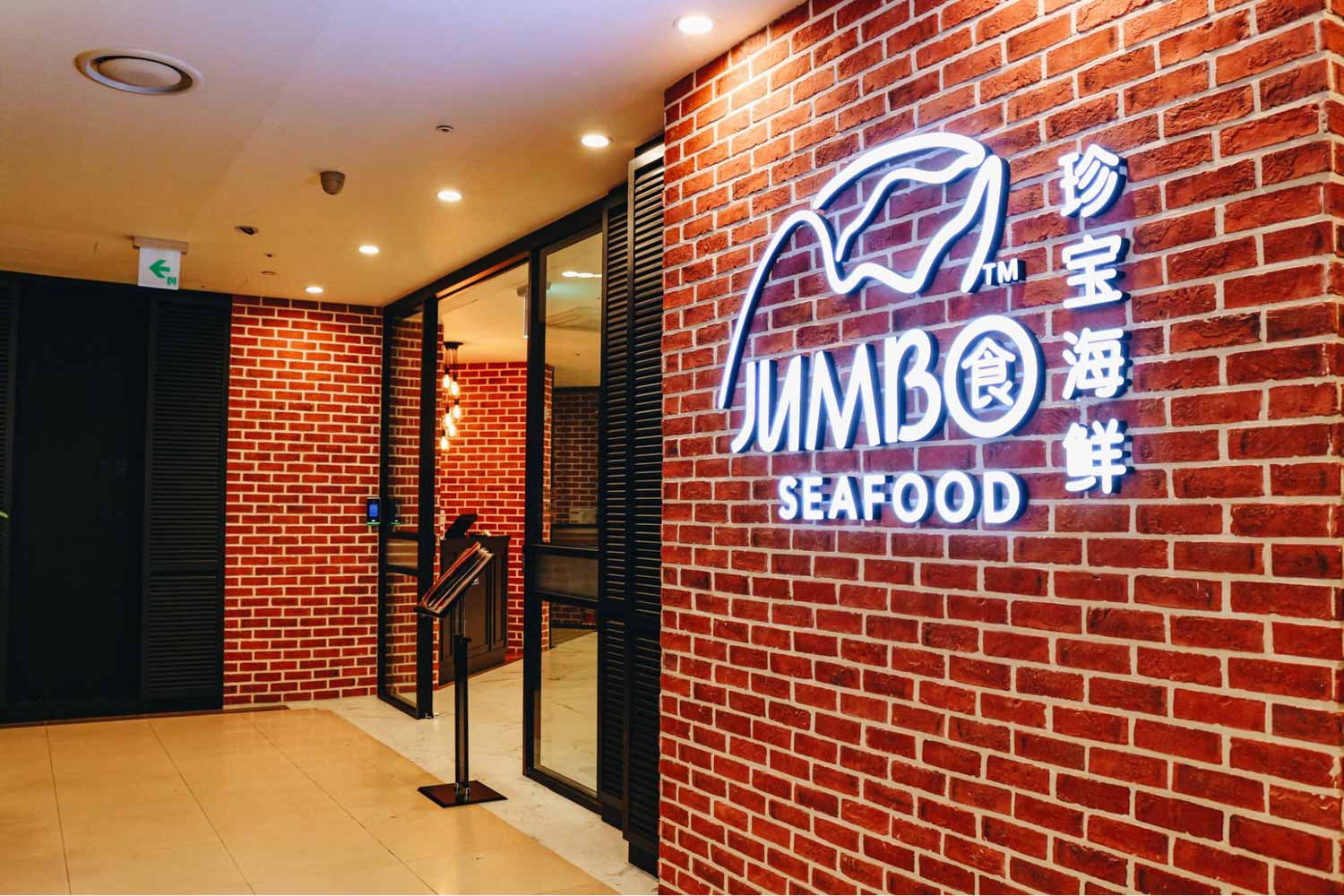 Image credit: Jumbo Seafood's Facebook Page 
JUMBO has taken steps to make sure that the chilli crab doesn't lose its famed quality even when making its way to Seoul. The franchised restaurant is located in Dogo Academy plaza. A second South Korean branch is present in Ilsan, and is structured more like a traditional al fresco zi char joint. 
Available in: China, Taiwan, Vietnam, Bangkok, South Korea
Address: B1, 21, Eonju-ro 30-gil, Gangnam-gu, Seoul, Republic of Korea 06292
Website
Full list of outlets 
---
10. 328 Katong Laksa
---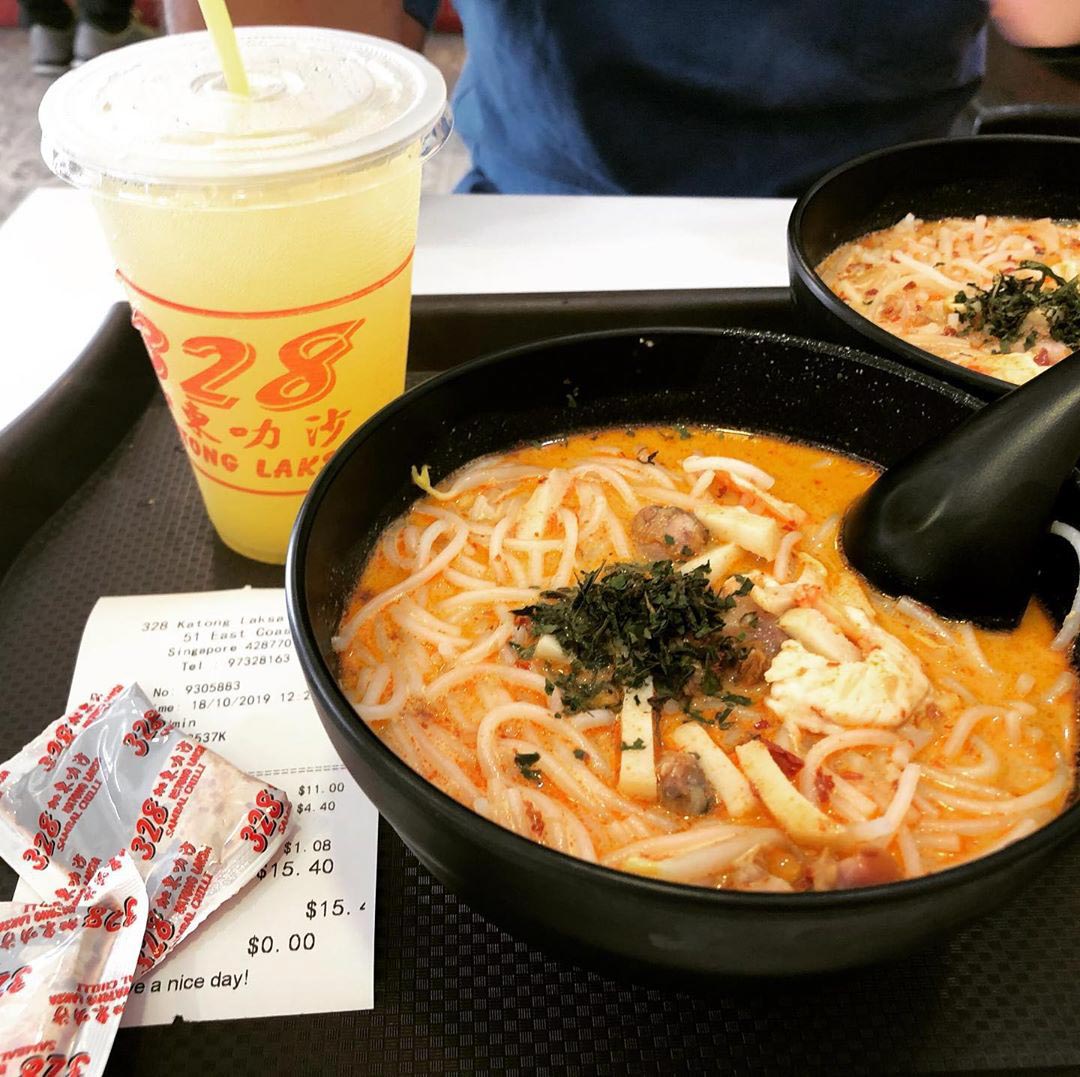 Image credit: @r03k20
328 Katong Laksa has been in the spotlight quite often. In 2016, they got a Michelin Bib Gourmand. Back in 2013, the stall defeated Gordon Ramsay in a Singapore food cook-off. The outlet chain is known as one of the OG laksa places, and has been around since 1998. A Small Laksa costs $5, which is a little on the pricier side.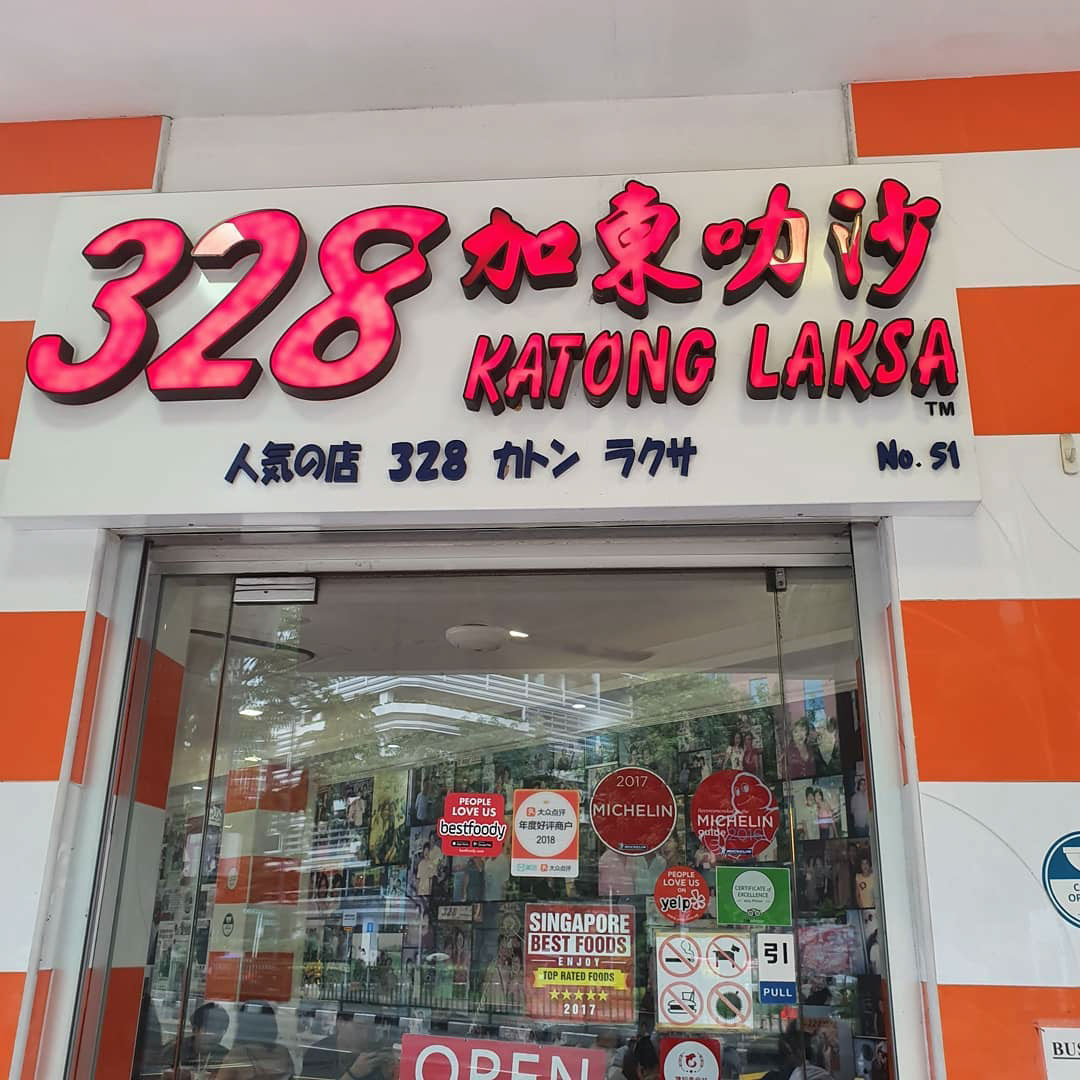 Image credit: @crong_woo
328 expanded to Sibu and Taipei a few years back. The Malaysia outlet has since closed down, but the Taipei one is still going strong. The Laksa costs NT$260/S$11 in Taipei. The gravy mix is made in Singapore before being shipped over, ensuring the consistency is similar to the local outlets. While other ingredients are stocked by the staff there to ensure freshness, the same iconic taste is still present. 
Available in: Taipei
Address: 100 Taiwan, Zhongzheng District, Beiping West Road, 2 樓 3
---
Get a taste of Singapore food overseas
---
Even far from home, there's always a chance to relieve your homesickness and get a taste of Singaporean food overseas. Singapore may be small, but its reputation for good Singapore food extends far beyond our shores. 
One thing to be grateful for is how affordable Singapore food is back home. Considering the HUGE variety of different dishes we can get in hawker centres, prices are mind-bogglingly low. The same dishes that we eat here can cost several times more in places like Australia and London, so we're lucky to have so much accessible grub.
If you're already on a globetrotting adventure, check out 10 unique McDonald's items you can only get overseas!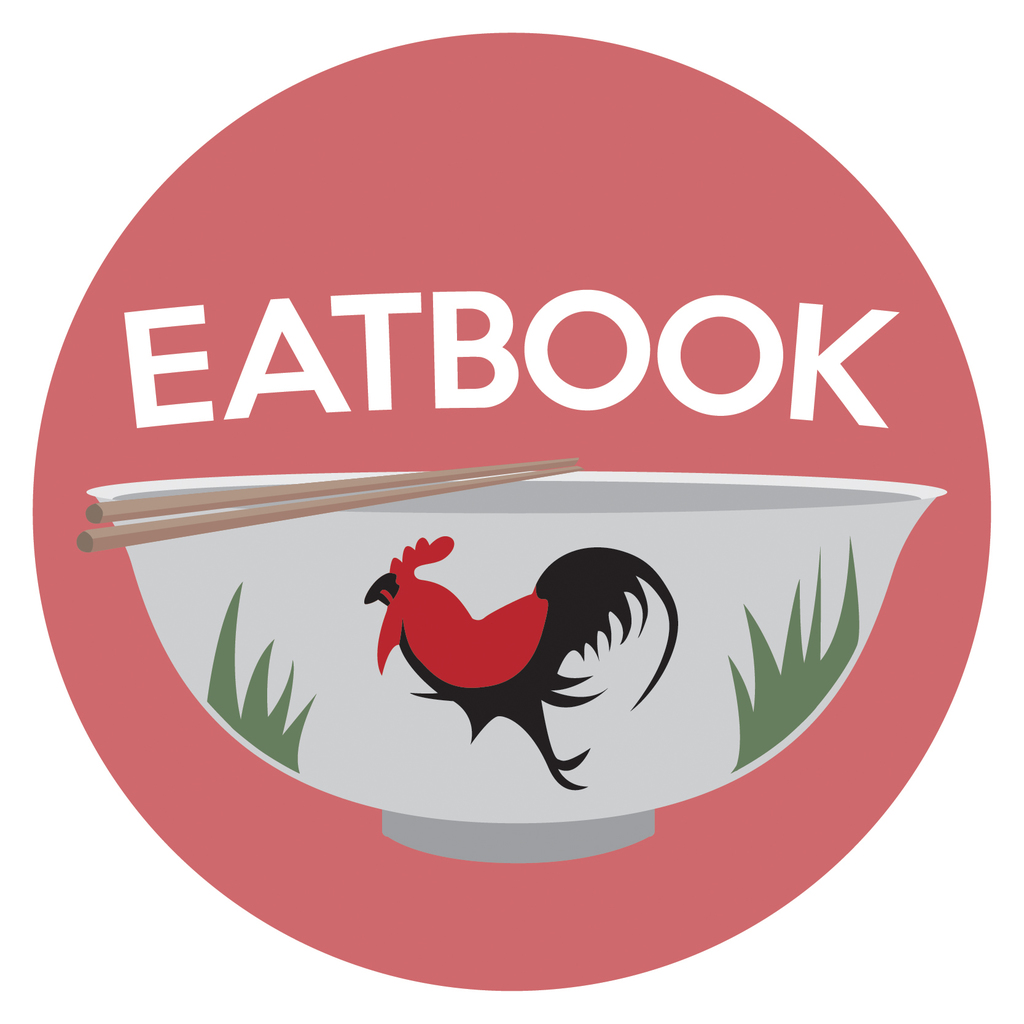 Drop us your email so you won't miss the latest news.