Update: Can's Classic Pao Fan is now permanently closed.
Can's Classic Pao Fan at Golden Mile Food Centre

Singapore has been on a raining streak these past few weeks, so lately I've been in the mood for hot and soupy meals. Recently, I came across Can's Classic Pao Fan in Golden Mile Food Centre, which serves an array of pao fan dishes—perfect to curb my cravings.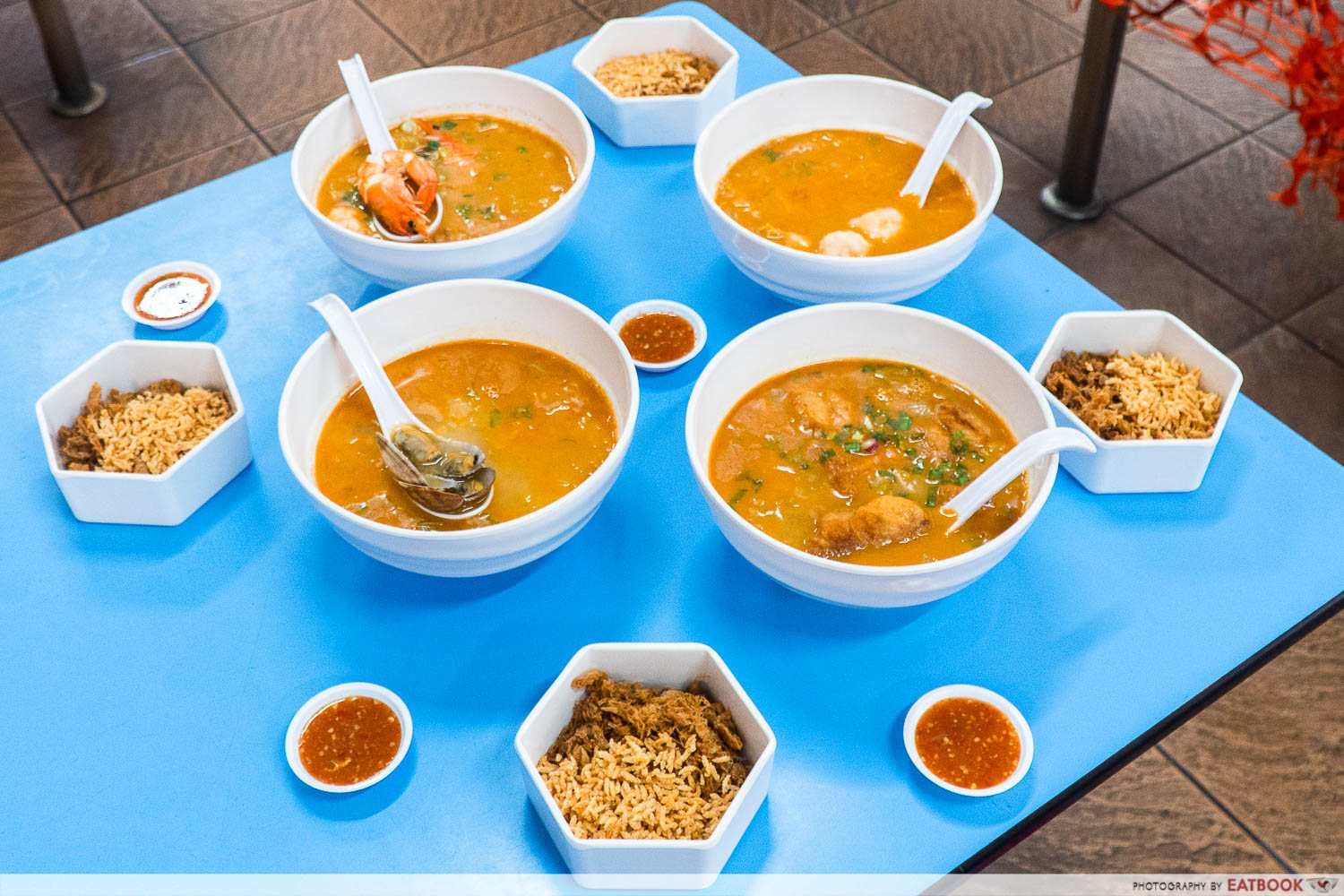 For those of you who are new to pao fan, it is essentially rice soaked in pork or seafood broth. Can's Classic Pao Fan was opened by an ex-Seafood Paradise chef who wanted to offer affordable pao fan with great quality ingredients. It happened to be my first time trying the dish, so I was excited for it.
Chung Cheng Chilli Mee Review: Popular Sarawak-Style Mee With Long Queues In Golden Mile
Food at Can's Classic Pao Fan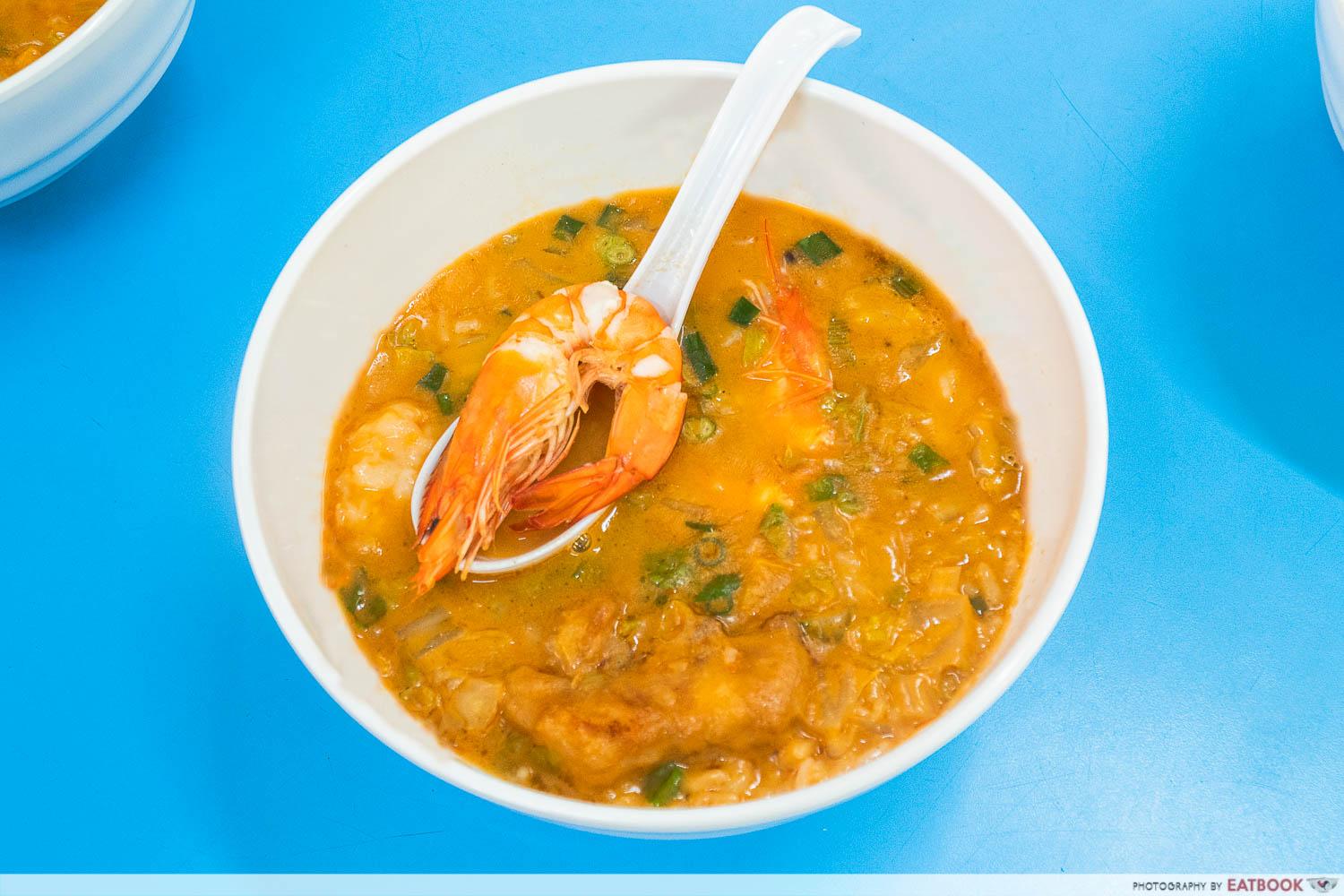 We got the Signature Pao Fan ($7.50) to start. It comes with prawn, fish roe prawn balls, clams, and fried fish. If you want to get a bit of everything, this is the dish to go for. Also, for every bowl of pao fan ordered, you get a separate bowl of crispy rice and crispy egg to pour in.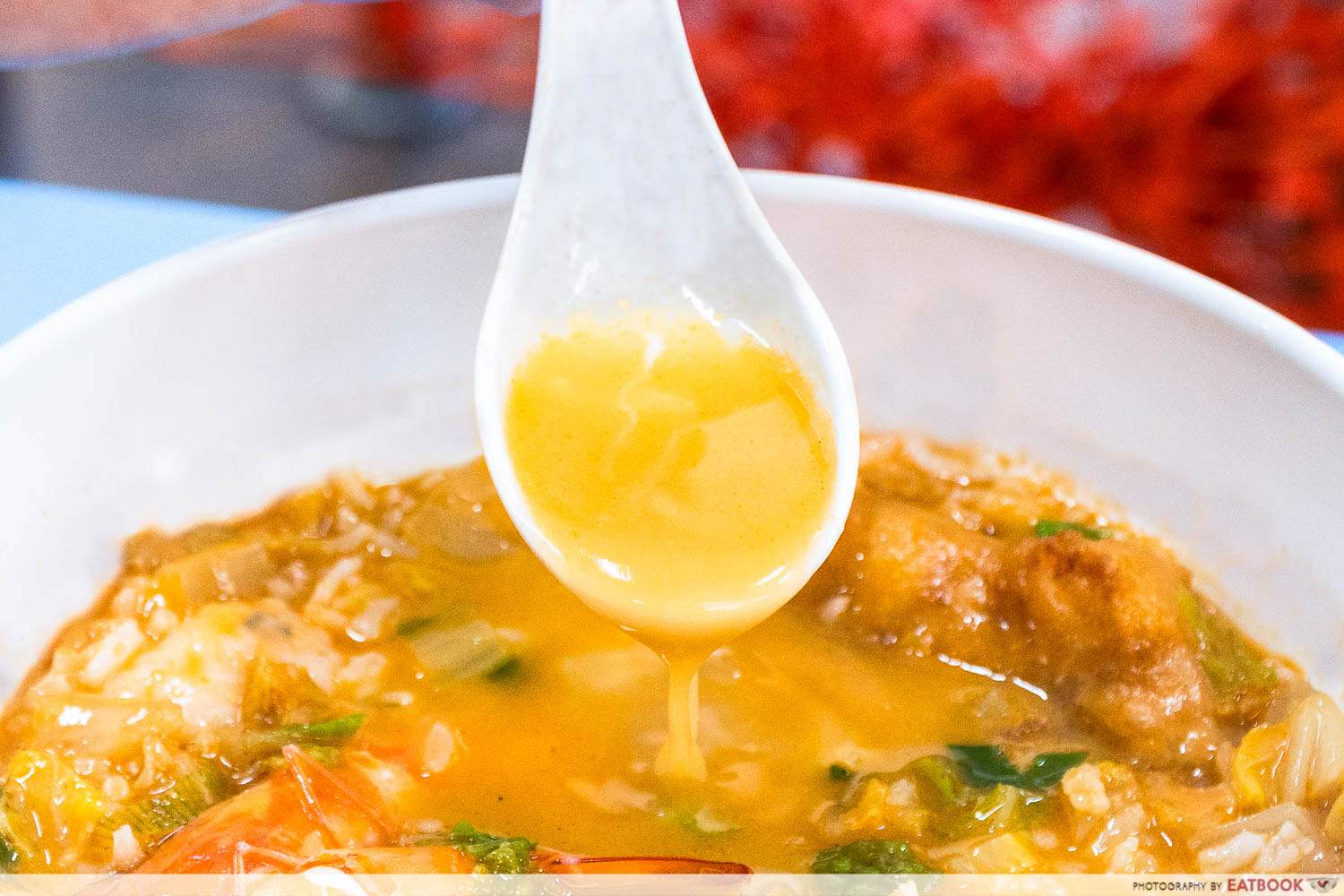 The broth had a mild seafood flavour, with a hint of sweetness to it. I liked that the prawns and clams tasted quite fresh, and did not have a strong fishy taste as well. Considering the generous portion and amount of ingredients, I felt that it was value for money.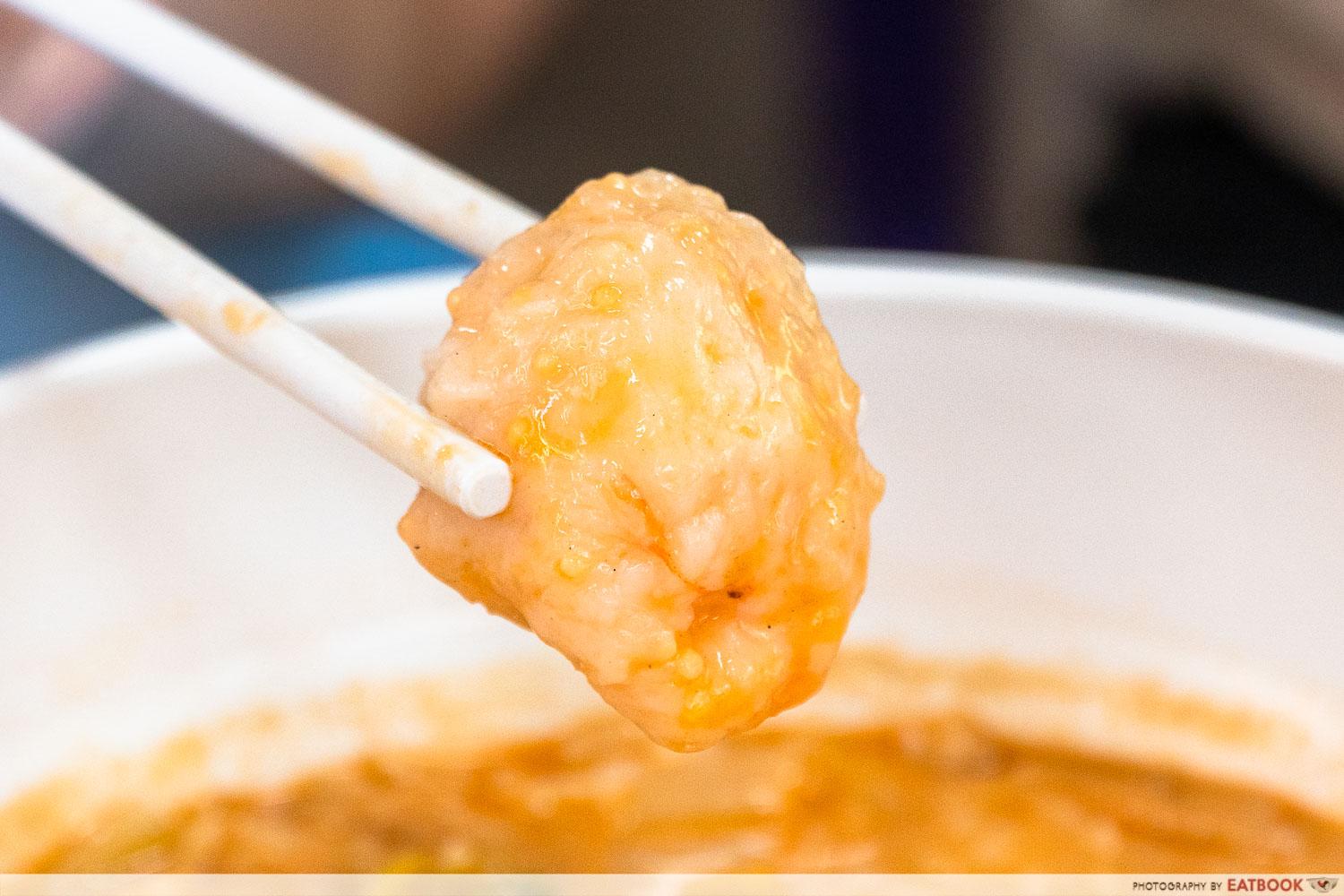 One ingredient that I would like to highlight are the house-made fish roe prawn balls. The prawn balls are made with freshly minced prawn meat and tobiko for a bouncy texture with a slight crunch. I also enjoyed having the crispy rice and egg, which added crunch to every spoonful of pao fan.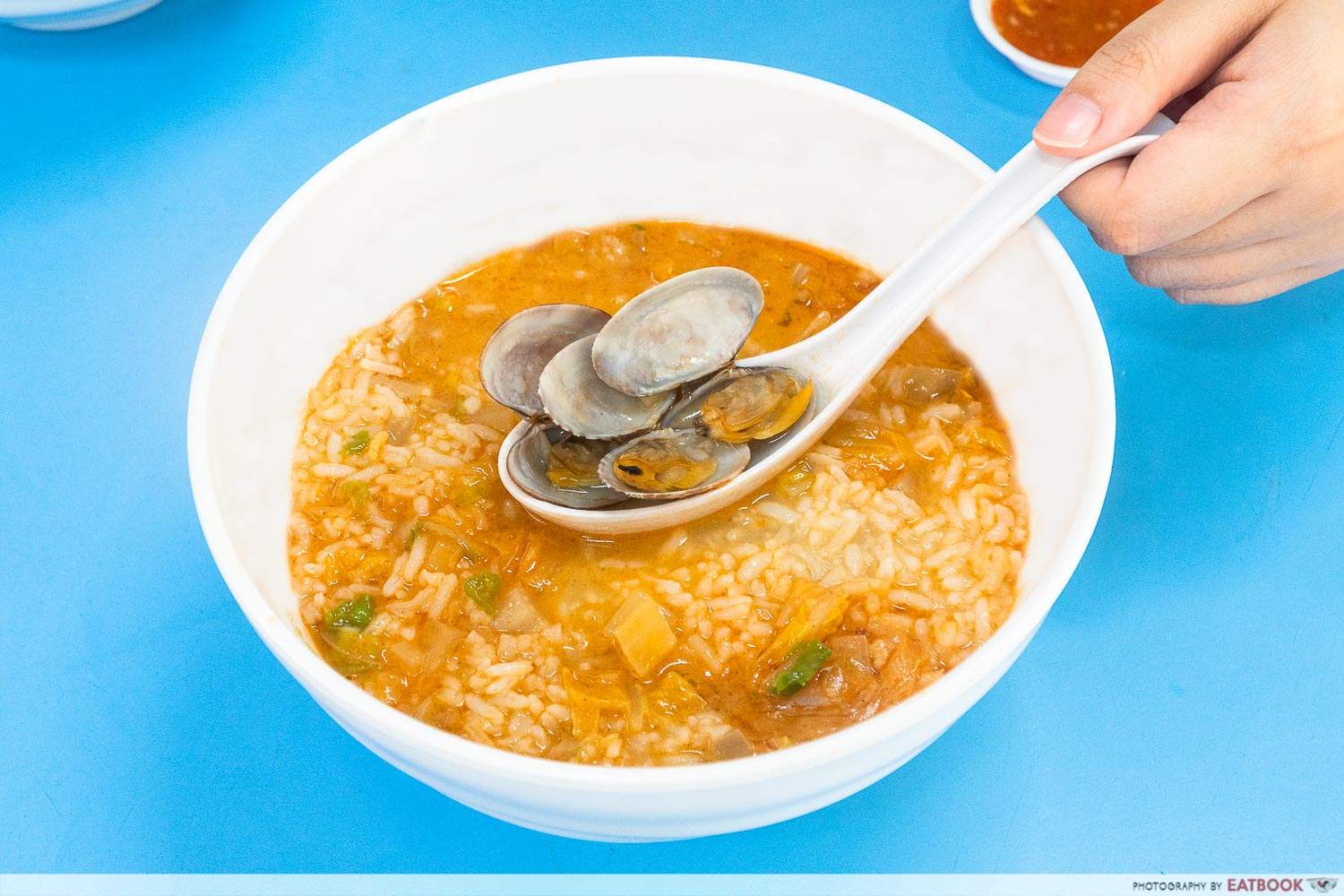 Next, we got the Clams Pao Fan ($5.50). There were a good amount of clams in this bowl. As compared to the Signature Pao Fan, the broth for this had a much stronger flavour, which overpowered the taste of the clams. Unless you are a big fan of clams, I would suggest going for other pao fan options on the menu.
Fudo Review: Japanese-Western Food Such As Spicy Mentaiko Pasta At Golden Mile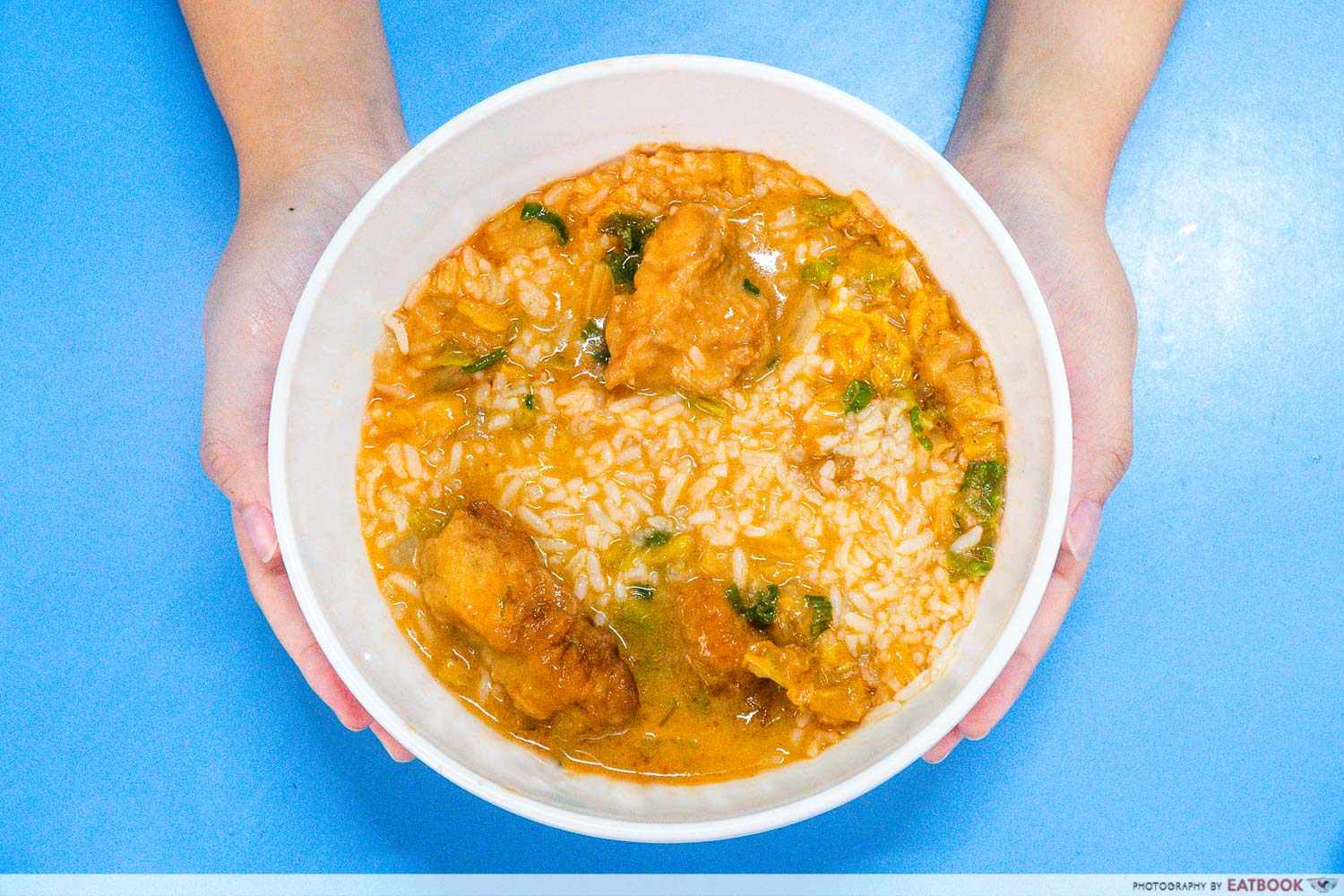 Originally, we wanted to go for the dual fish option but the owner ran out of sliced fish, so we went for the Fried Fish Pao Fan ($5.80) instead. It comes with four pieces of fried fish and the usual cabbage, along with spring onion on top.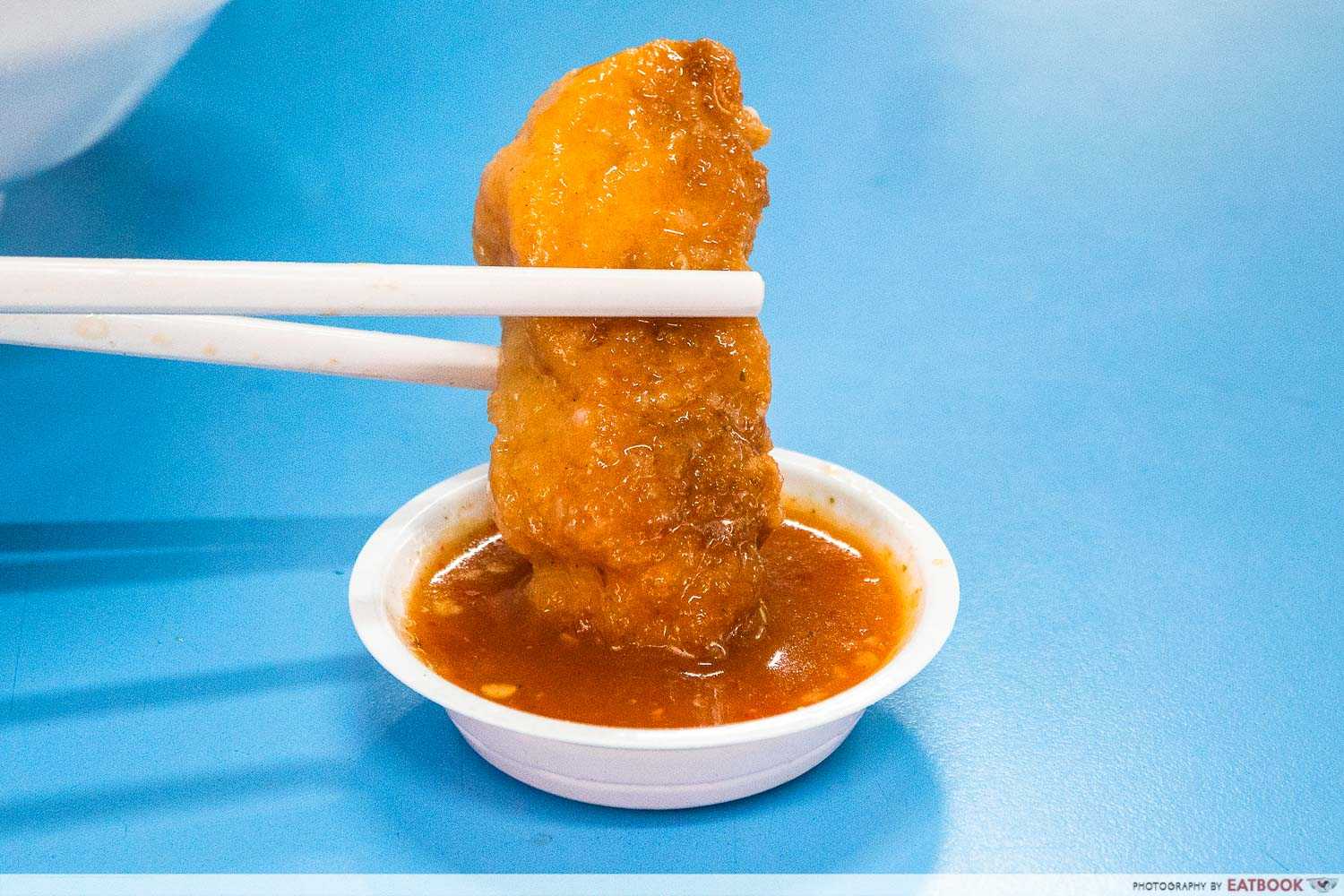 The fried fish here lacked crispiness, especially since it had been soaking in the broth for a while. However, I appreciated how the fish was rather soft and not too greasy. The combination of the broth and fried fish might get jelak for some, so I'd suggest getting some chilli sauce on the side. The chilli sauce has a sour-spicy combination, which helps to cut through the greasiness of the fried fish.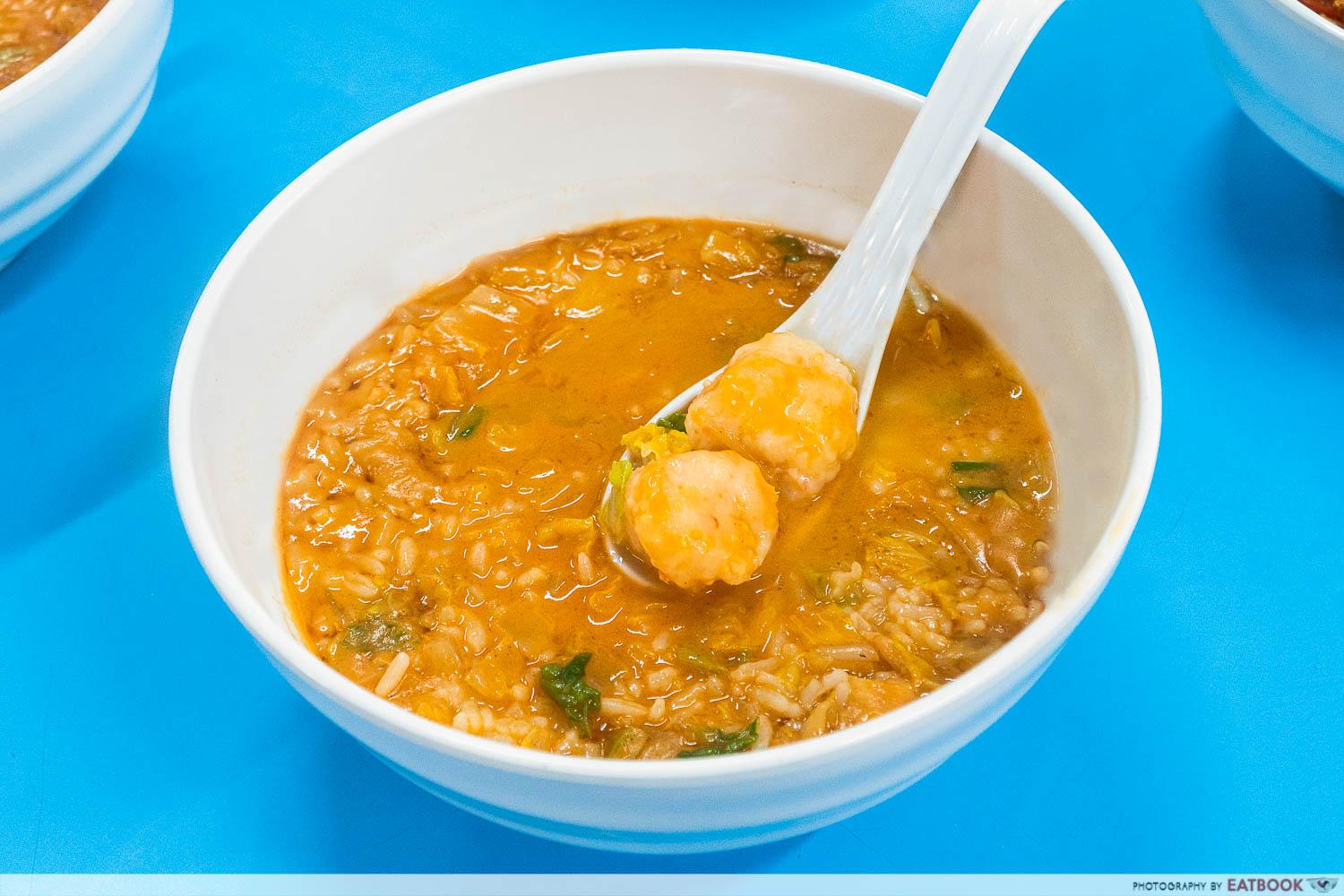 Lastly, we got the Fish Roe Prawn Ball Pao Fan ($6.30), which comes with four fish roe prawn balls, also found in their Signature Pao Fan. If you find that the ingredients are insufficient, you can add on other toppings such as fresh prawns, clams and more to spruce up the dish. 
Ambience at Can's Classic Pao Fan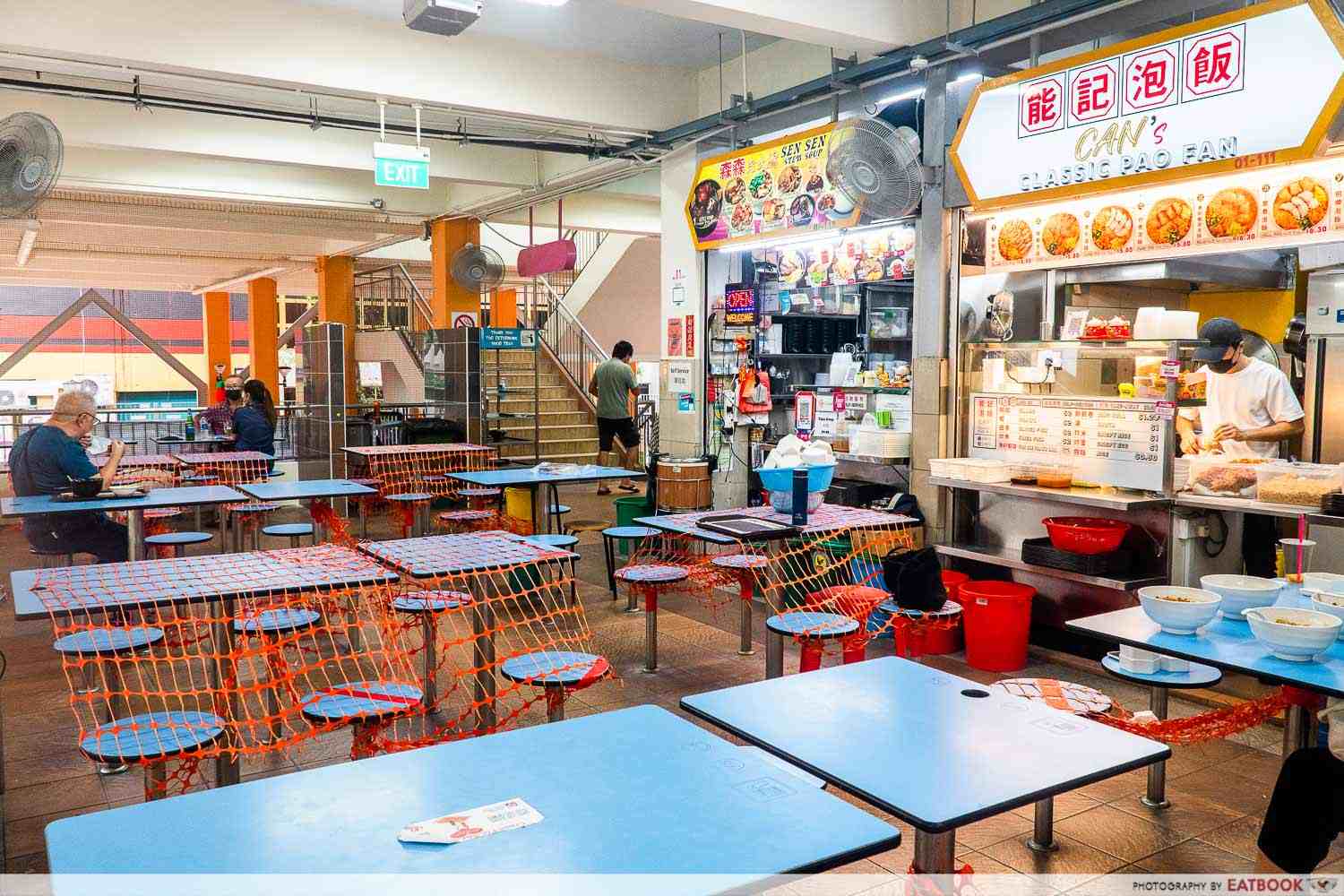 Can's Classic Pao Fan is located within Golden Mile Food Centre, which is roughly a seven- to eight-minute walk from Nicoll Highway MRT Station. We noticed that during the lunch hour, it got quite busy, so be sure to go earlier to grab a seat. As the food centre has plenty of open air spaces, it's breezy enough to keep you cool during the hot weather.
The verdict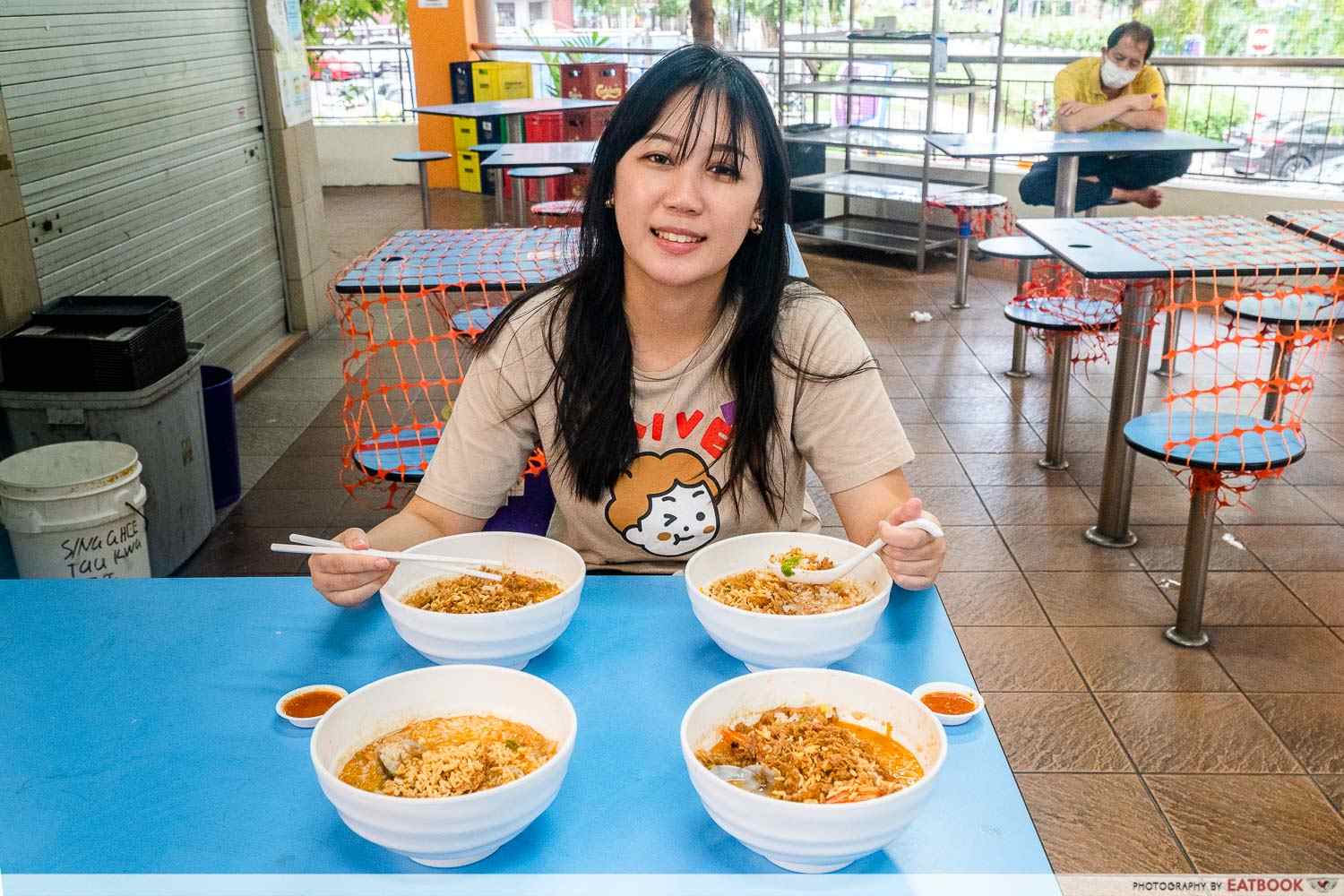 Overall, I enjoyed all four bowls of pao fan. Out of the four, I felt that the Signature was the best in terms of value. The inclusion of the crispy rice and crispy egg was another great touch as both added a slight crunch to the soupy dish. I wouldn't necessarily take the time out to travel all the way to the food centre for the pao fan, but if I'm around the area, I would definitely consider grabbing a bowl. 
If you're around the area, check out our YouFu Fried Hokkien Prawn Mee review for flavourful prawn mee. Otherwise, head inside Golden Mile Complex and check out our Pha Muk review for legit Thai food including papaya salad, yong tau foo and more!
Address: 505 Beach Road, #01-111, Golden Mile Food Centre, Singapore 199583
Opening hours: Daily 10:30am to 7:30pm
Tel: 9662 8144
Website
Can's Classic Pao Fan is not a halal-certified eatery.
Pha Muk Review: Legit Thai Food Such As Yong Tau Foo, Papaya Salad And More Hidden In A Supermarket
Photos taken by Zu Yi Kong
This was an independent review by Eatbook.sg
Can's Classic Pao Fan Review: Pao Fan By Ex-Seafood Paradise Chef With House-made Fish Roe Prawn Balls And More
Can's Classic Pao Fan Review: Pao Fan By Ex-Seafood Paradise Chef With House-made Fish Roe Prawn Balls And More -

7/10
Summary
Pros
– Flavourful broth
– Affordable
Cons
– Location is a little far from MRT
Recommended dishes: Signature Pao Fan ($7.50)
Opening hours: Daily 10:30am to 7:30pm
Address: 505 Beach Road, #01-111, Golden Mile Food Centre, Singapore 199583