---
Drive-thrus in Singapore
---
Drive-thrus, or drive-throughs, are known for bringing convenience to many people, as they don't require diners to find a parking spot or wait for a table at a restaurant. Although they aren't that common in Singapore, we've managed to find and compile a list of 10 drive-thrus in Singapore. Read on for more!
---
1. Tenderbest
---

Image credit: @sufaiqish_1
If you don't already know, Tenderbest Makcik Tuckshop has launched their newest drive-thru outlet in Punggol, which features a special collab with local cheesecake brand Cat & The Fiddle. Tenderbest Macik Tuckshop is a new concept by Tenderfresh, one of Singapore's well-known fried chicken chains. Their signature Fried Spring Chicken ($18.50) features a well-seasoned layer of crispy skin on the outside, and juicy meat on the inside. You can also opt for the two-piece set ($7.50) if you can't finish a whole chicken!
End off your meal on a sweet note with a visit to the Cat & The Fiddle Cafe, located within the tuckshop. The cafe is particularly known for their creamy cheesecakes, which you can get in slices (from $5.90), or as a whole cake for $42.90. Other than their cheesecakes, they also offer soft serves and waffles. Get their cheesy soft serve on a cone ($5.90) or on a waffle ($10.90).
Check out our Tenderbest Makcik Tuckshop review.
Address: 62 Punggol East #01-09, Singapore 828825
Opening hours: Sun-Thurs 11am to 11:30pm, Fri-Sat & Public Holidays 11am to 12:30am
Website
Tenderbest Makcik Tuckshop Review: Tenderfresh's First Ever Cafe Serving Fried Chicken Everything
---
2. McDonald's
---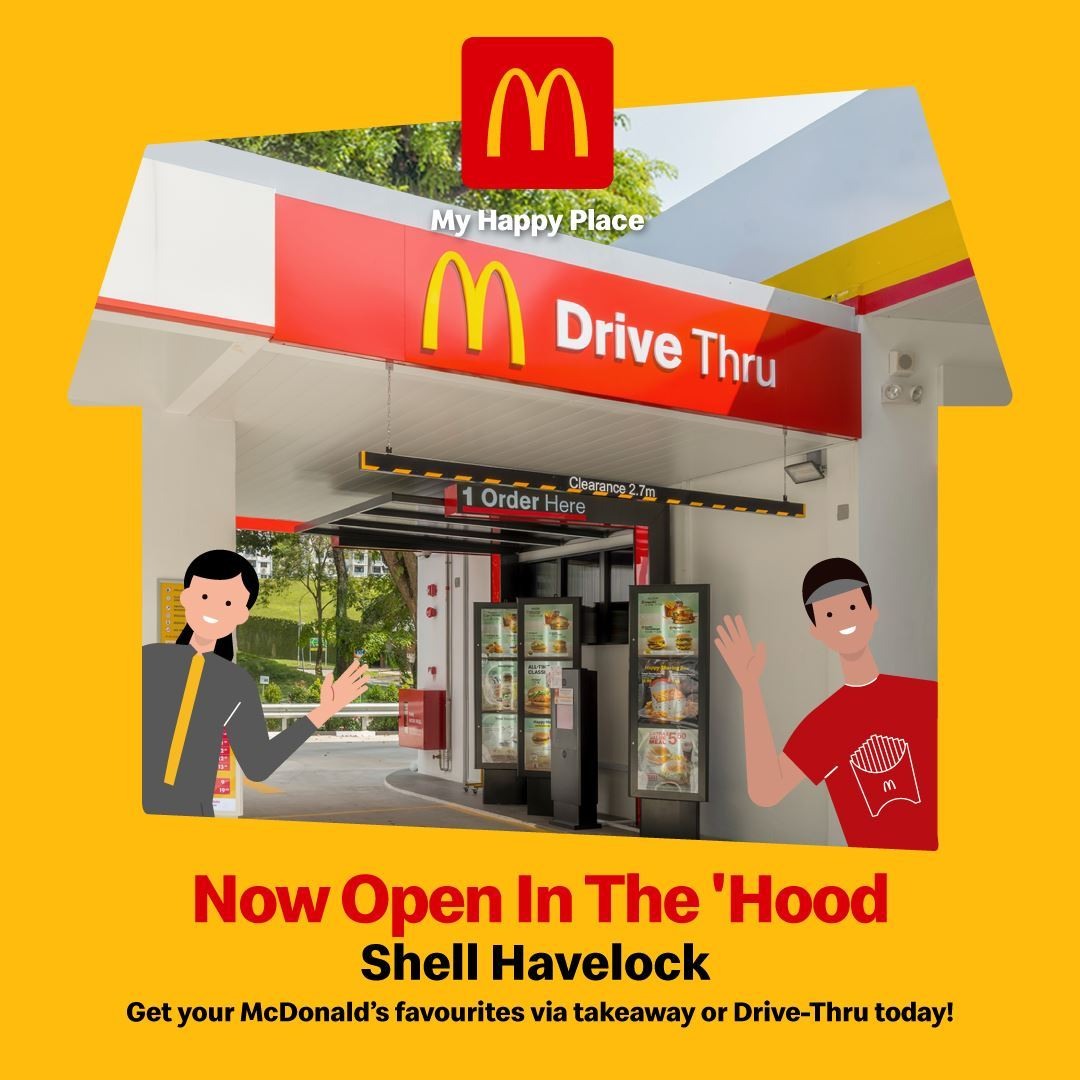 Image credit: @mcdsg
All-time favourite fast food joint McDonald's is probably one of the first chains to offer a drive-thru service in Singapore. Fun fact: McDonald's first opened here in 1979 at Liat Towers and has since expanded to over 136 restaurants across the island. They've also recently opened a drive-thru within a Shell station at Havelock Road, adding to the list of other drive-thru locations in Singapore. Not too long ago, McDonald's released their latest burger, the McPepper ($5). If you're getting the Extra Value Meal, you can also top up $0.30 for McDonald's Crisscut Fries. On top of that, they have brought back the crowd favourite Scrambled Egg Burger with Chicken or Sausage ($4.10)!
McDonald's To Launch McPepper, And Bring Back Scrambled Egg Burger From 2 September
Website
Full List of Locations
---
3. KFC
---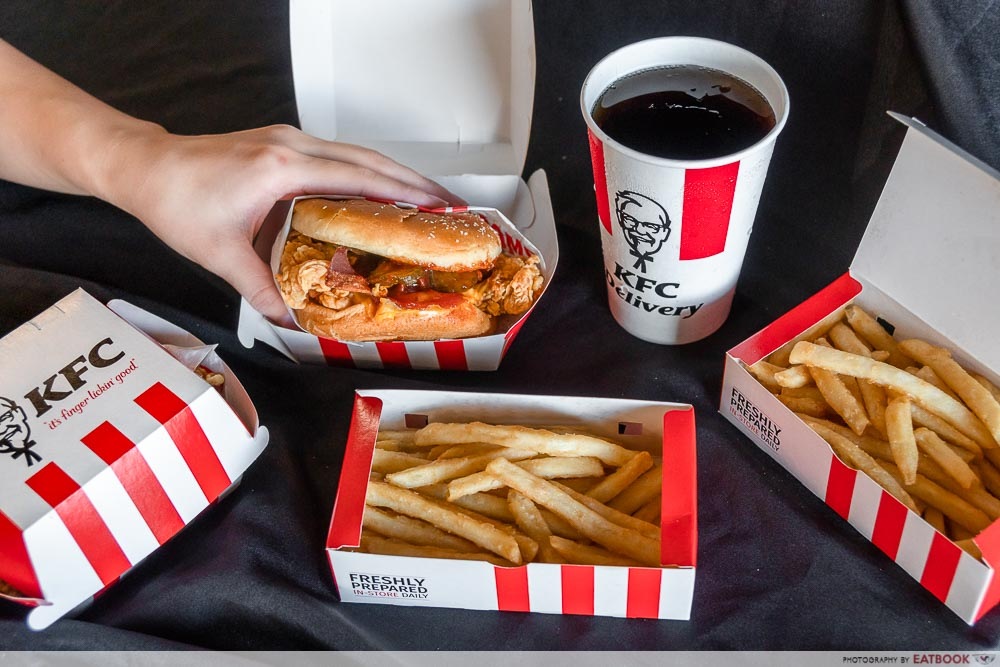 Another popular fast food chain offering drive-thru is KFC, known for their finger lickin' good fried chicken. KFC often comes up with different flavours of burgers and fried chicken. This time, they have released a new BBQ Cheese Zinger (from $6.60), which comes with a tangy and smoky chipotle BBQ sauce, along with their signature cheese sauce that's also used in their popular cheese fries.
Currently, they have only one drive-thru operating in Singapore, which is located in Kallang.
Address: 190 Stadium Boulevard, Singapore 397800
Opening hours: Daily 7am to 11pm
Website
KFC's New BBQ Cheese Zinger Comes With KFCheese, Crispy Turkey Bacon, And Soft Oat Bran Buns
---
4. Chew Kee Soy Sauce Chicken
---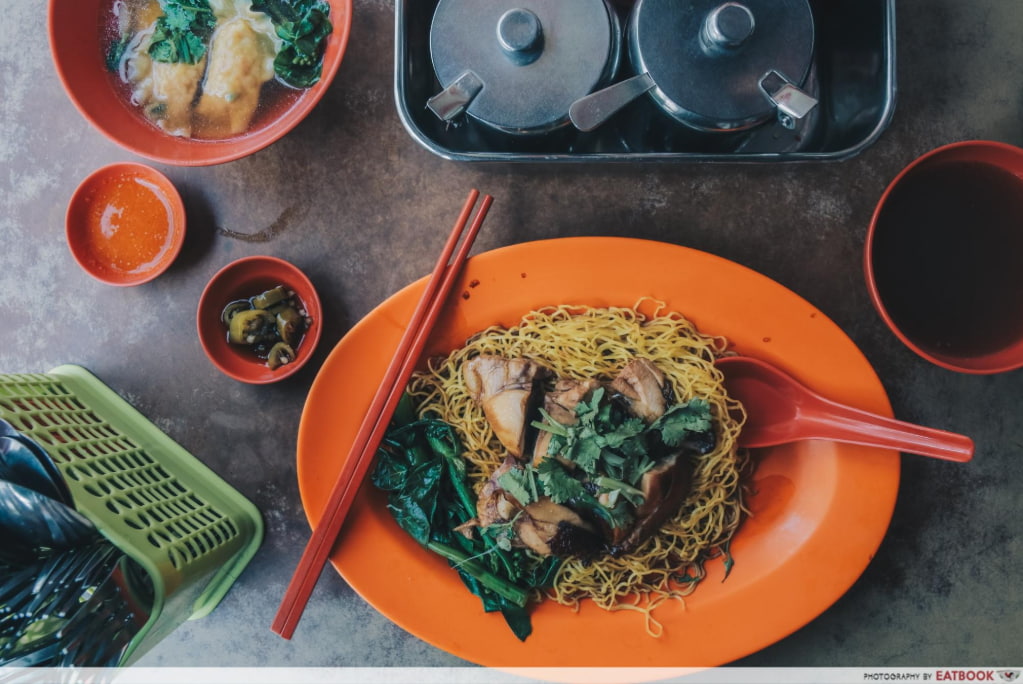 Chew Kee Eating House has been opened since 1947. Nine years ago, it was taken over by Thomas, 33, the third-generation owner of the eatery. Their signature plate of Soy Sauce Chicken is priced at $5, which includes juicy and tender chicken soaked in an addictive braising sauce. Top up $1 for three dumplings, filled with water chestnut and minced meat.
To order a pick-up, simply head over to their website or call them in advance to place your order. Then, you can drive down to the shop and the staff will bring the food to your car.
Address: 8 Upper Cross Street, Singapore 058327
Opening hours: Tue-Sun 8am to 5:30pm
Tel: 6222 0507
Website
13 Soya Sauce Chicken Rice Stalls For When Hawker Chan's Queue Is Too Long
---
5. Boon Tong Kee
---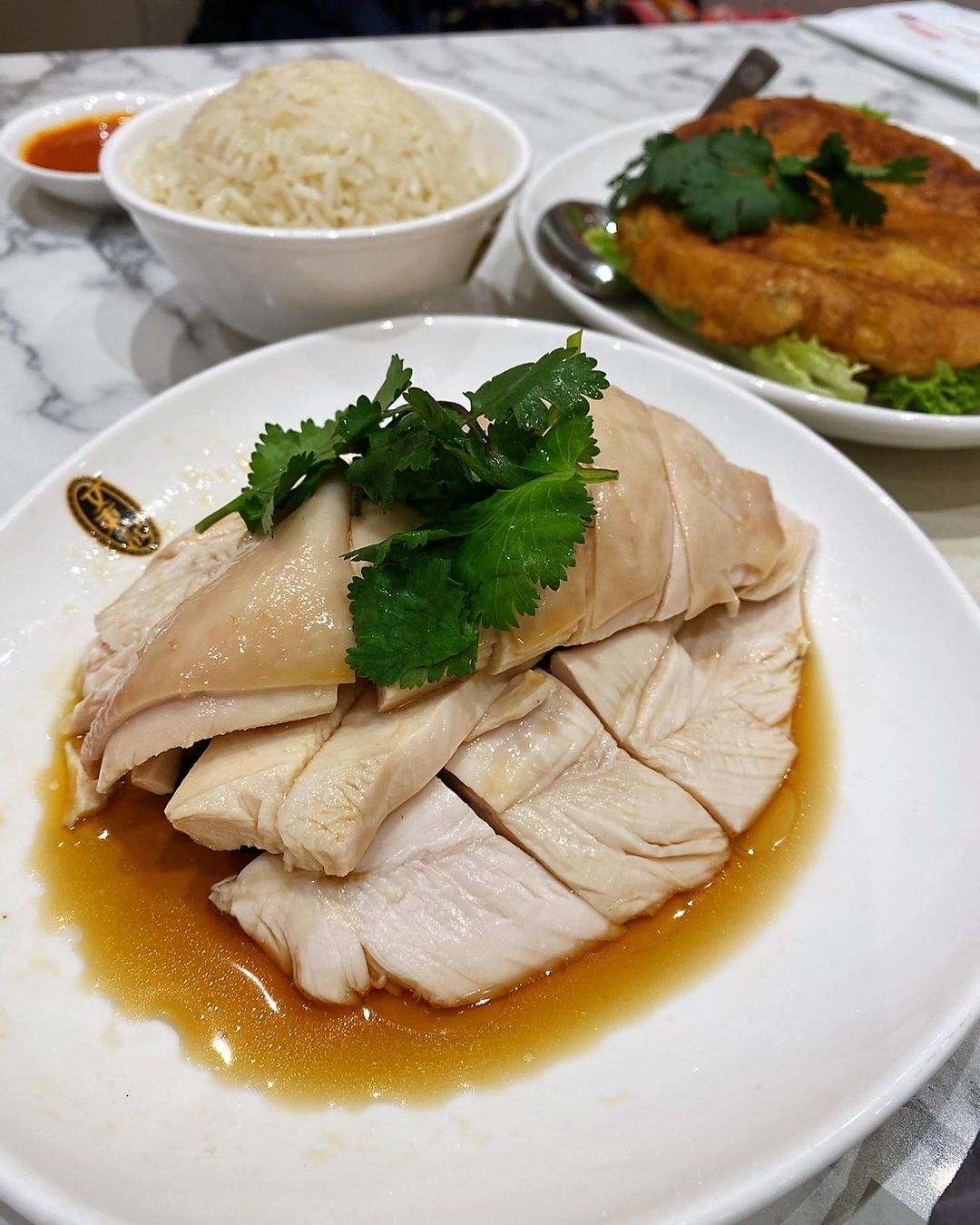 Image credits: @luvthecalories
Beauty World is another area full of hidden gems and one of them is the Cheong Chin Nam Road. Along Cheong Chin Nam Road, there are many eateries offering a variety of dishes and as an add-on bonus, you'll find some eateries offering drive-thru service, too! One of them is established chicken rice brand Boon Tong Kee. Their fragrant rice makes every bite addictive, although some have said that their chicken falls short compared to other chicken rice stores. Each portion is priced at $5.
As for the ordering process, have a look at their online menu before calling to place your order. Once your order is confirmed, the staff will let you know the order number and you can drive down to pick it up.
Address: 18 Cheong Chin Nam Rd, Singapore 599742
Opening hours: Daily 11am to 2:45pm, 3:30pm to 9pm
Tel: 6463 2289
Website
10 Best Chicken Rice In Singapore Ranked, Including Tian Tian And Boon Tong Kee
---
6. Al-Azhar
---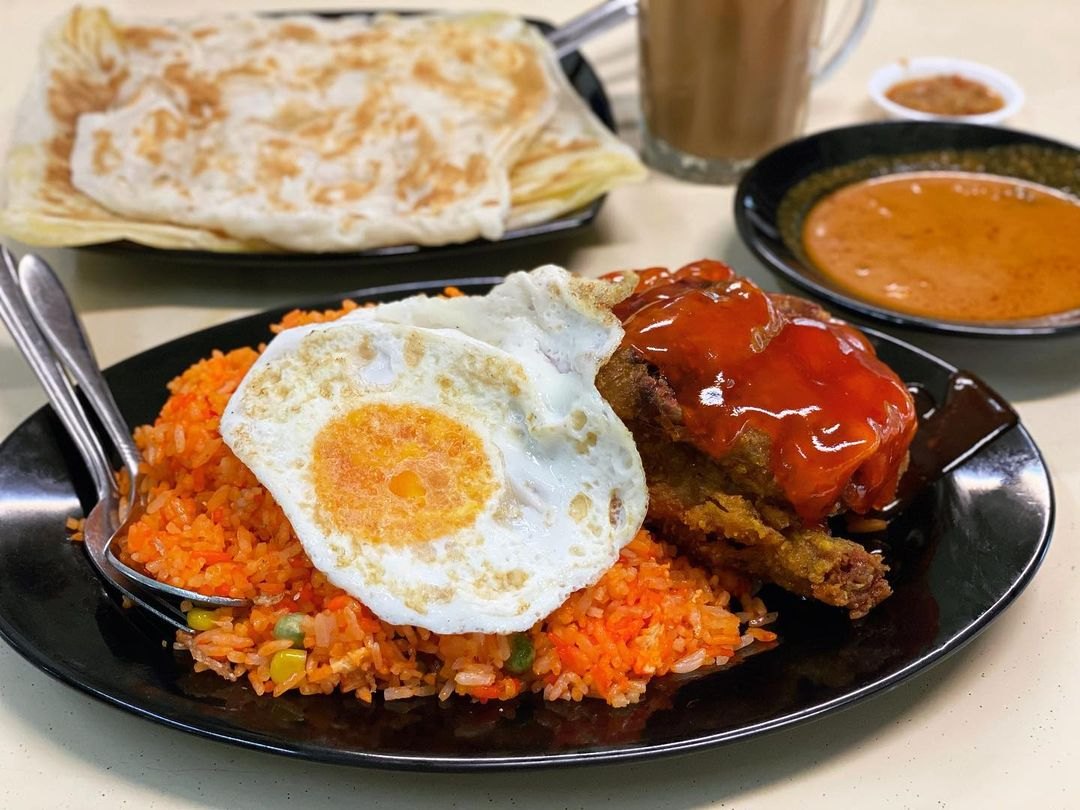 Image credit: @fred.and.chloe
Along the stretch of Cheong Chin Nam Road, there's also Al-Azhar for Malay, Indian, Thai, and Western cuisines. Their Garlic Naan ($3.20) features a subtle yet fragrant garlic topping on a soft and stretchy dough. This works as a great side for your mains, and since it's quite a big piece, you can even share it with your friends, too. Their Chicken Dum Briyani ($9.50) is another dish that's not to be missed for its fragrant rice and tender chicken. Another great piece of news: they open till 3am every day, so you can get your midnight cravings sorted!
For pick-ups, call them in advance to place your order. Once your order is confirmed, the staff will let you know the order number and you can drive down to pick it up.
Do also take note that the Cheong Chin Nam stretch is often crowded with cars picking up their orders during peak hours, so be sure to plan your route accordingly and expect to wait a while.
If you are around the area, you can check out a list of Beauty World food places hidden within the area.
Address: 11 Cheong Chin Nam Rd, Singapore 599736
Opening hours: Daily 8am to 3am
Tel: 6466 5052
21 Beauty World Food Gems Including DIY Okonomiyaki, Cheap XLB And More
---
7. Zam Zam
---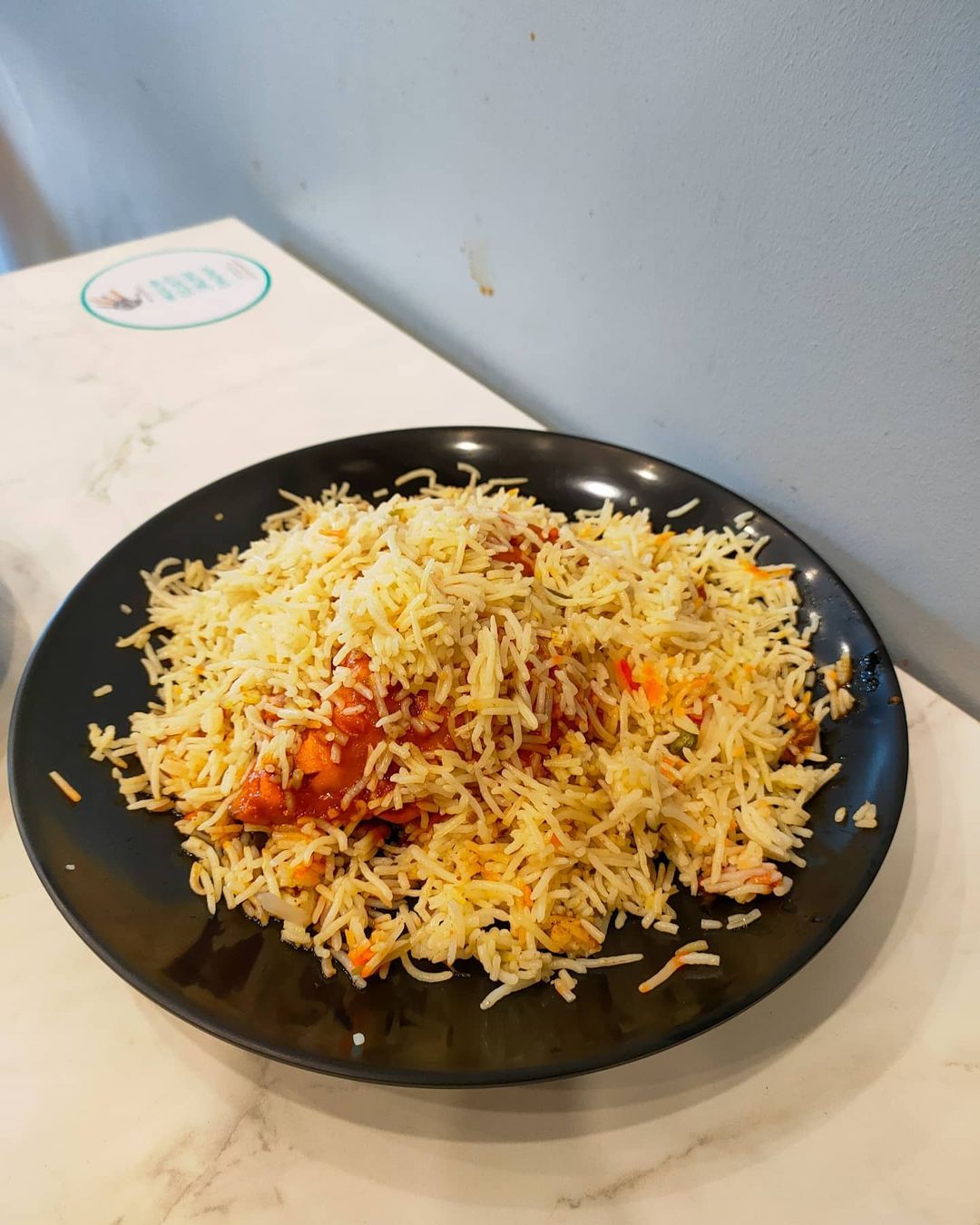 Image credit: @flipping.reviews
Those who frequent North Bridge Road might come across Zam Zam, a famous murtabak restaurant. The surge of takeaway orders has led them to take their business to the streets. Each staff member carries a walkie-talkie to ensure that the customers are able to get their orders as quickly as possible.
While Zam Zam is most known for their Chicken Murtabak ($8.70), and Mutton Murtabak ($8.70), other popular items on their menu include Chicken Briyani ($10.20), and Beef Briyani ($10.20). Those who like Western food can also opt for their Mutton Chop ($13.10), or Beef Chop ($13.10).
You can place your order either by calling them in advance, or drive to the curbside of the restaurant and relay your orders to the staff members dressed in blue. Once confirmed, you will be signaled to move in front to make your payment and collect your order.
Address: 697 North Bridge Road, Singapore 198675
Opening hours: Mon-Sun 8am to 10:30pm
Tel: 6298 6320
Website
UBI 350 Crispy Prata: Must-Try Super Crispy Prata For Only $0.80
---
8. Bedrock Bar & Grill
---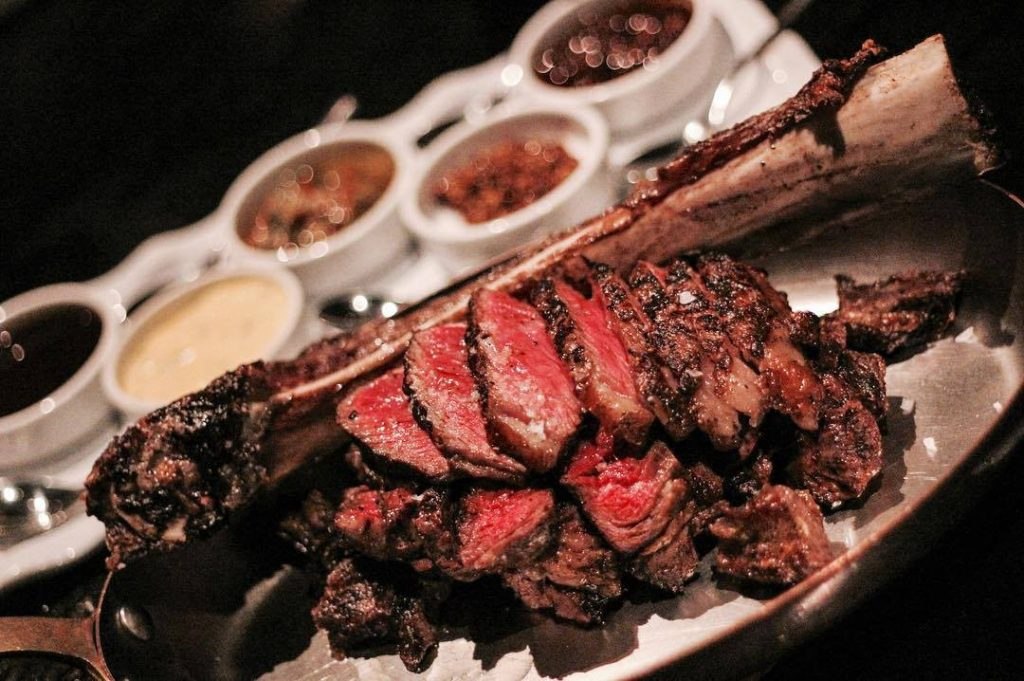 Image credit: @etherturtle
We've also included a couple of premium options for that special occasion, and one of them is Bedrock Bar & Grill.
Bedrock Bar & Grill is a steakhouse located within the Pan Pacific Suites. They offer different meat options, including the Iberico Pork Ribeye ($59), and Bedrock Pepper Steak ($108). You can also get their Flatbread ($5) served with roasted garlic and butter, and dip it into either their Truffle Mushroom Soup ($16) or their Bedrock Smoked Tomato Soup ($16).
The pick-up process is pretty straightforward—simply place your order through their website and call them five minutes before you reach the drive-thru, and the staff will bring the food to your car.
Address: 96 Somerset Road, #01-05, Pan Pacific Serviced Suites, Orchard, Singapore 238163
Opening hours: Mon-Sat 12pm to 2:30pm, 5pm to 12am
Tel: 6238 0054
Website
---
9. Parkroyal on Beach Road
---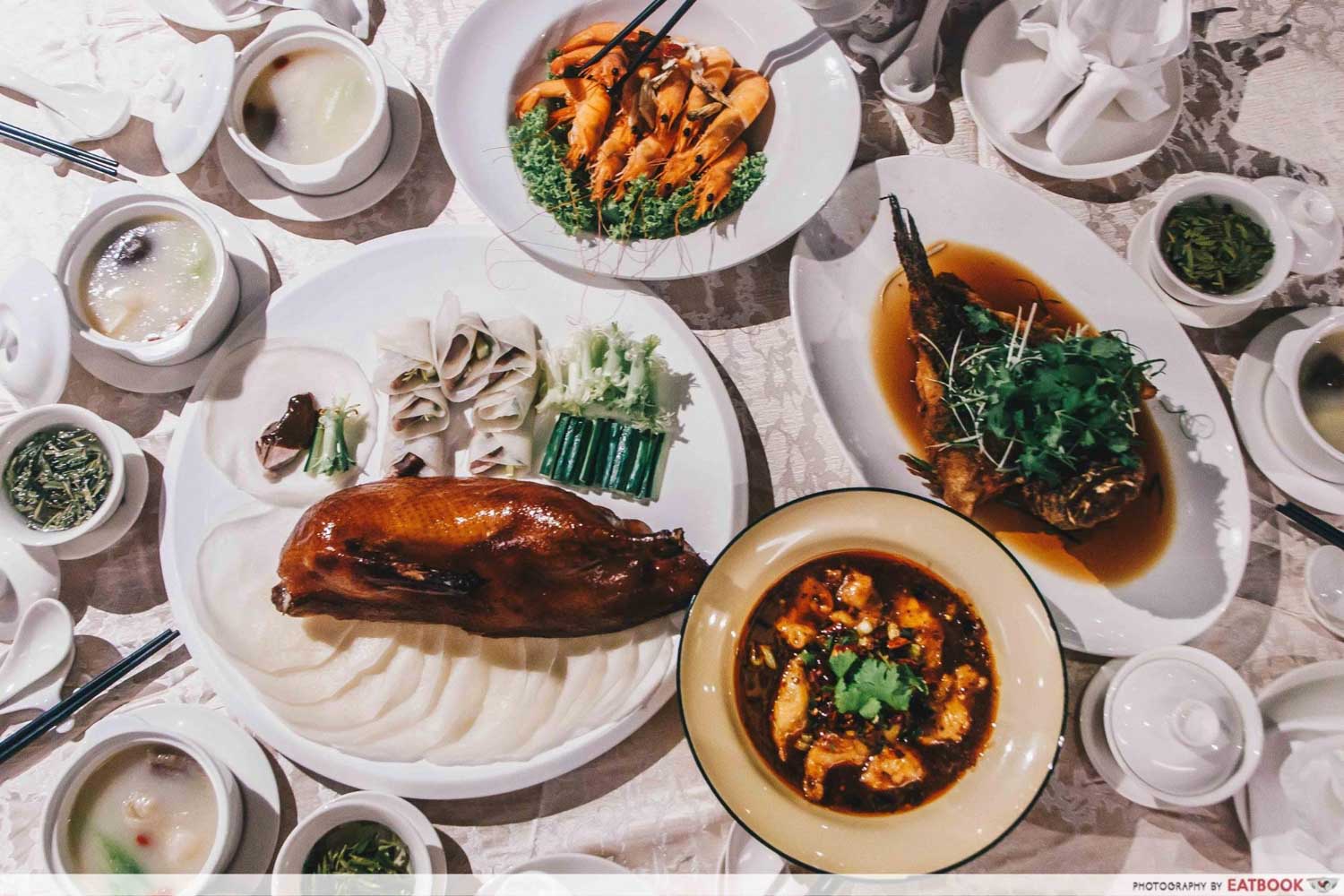 This hotel houses two restaurants that offer drive-thru—Si Chuan Dou Hua Restaurant, and Ginger.
Si Chuan Dou Hua is a family-friendly restaurant well known for its authentic Cantonese and Sichuan cuisine. They have set menus, as well as an a la carte menu. Those who like a wide variety can opt for their value sets ranging from $12 to $18. Otherwise, you can also consider their set menu catering to four people (from $200).
Most of their a la carte menu items are either stir-fried or boiled with their signature spicy sauce, such as the Boiled Fish in Sichuan Pepper Sauce (from $28), and Chong Qing Diced Chicken with Dried Chilli (from $24).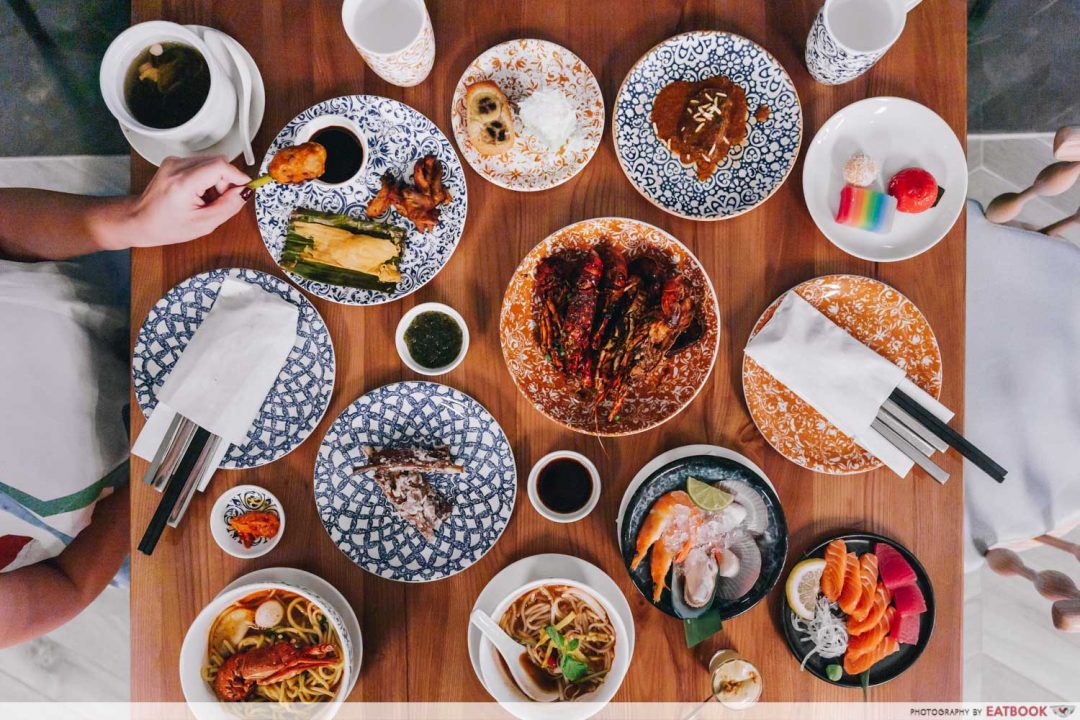 Ginger serves mainly locally inspired cuisine. Located within the hotel, the restaurant offers a halal-certified a la carte buffet. Currently, for the drive-thru service, they are only offering their bundle sets such as the Ginger Bundle Set ($138), Seafood In A Bag (from $138), and their BBQ Platter-To-Go (from $138).
According to their website, there is a 10% off your total order for self-pickups and a complimentary bottled soft drink for orders above $100.
Simply place your order via their website and select the preferred pick-up timing. The staff will be waiting with your order at the hotel's driveway.
Ginger Review: Buffet With Free-Flow Crabs, Sashimi And More At PARKROYAL On Beach Road
Address: 7500 Beach Road, Singapore 199591
Opening hours: Mon-Sun 11:30am to 1:30pm, 6:30pm to 8:30pm
Tel: 3138 6711
Website
---
10. Shangri-La Singapore
---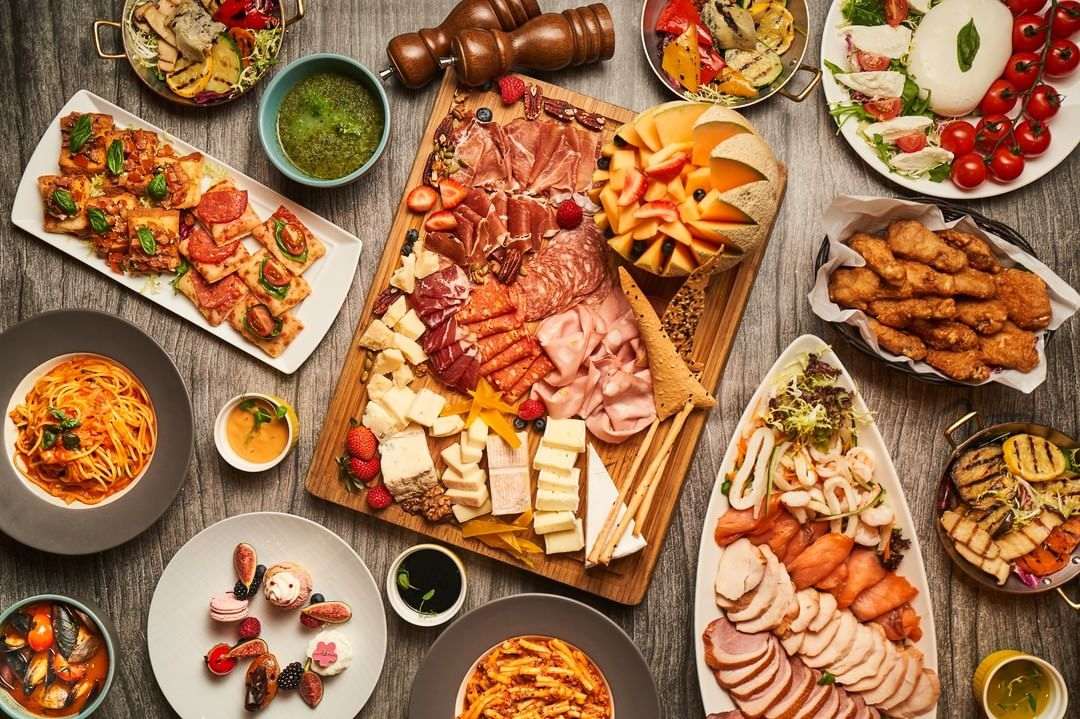 Image credit: @shangrilasg
If you want a wide variety of cuisines to choose from, and you're celebrating a special occasion, Shangri-La Singapore is one great option. From Italian to Asian, and Middle Eastern cuisines, you'll be spoilt for choice with the options available.
Pinkies up with The Rose Veranda High Tea Takeaway Set ($68), and the Japanese Autumn High Tea ($88). They even have a Kid's High Tea ($38) for your little ones!
Waterfall Ristorante Italiano serves Italian classics that surely will fill you up. Try the Trancio Di Dentice Cotto Al Forno Con Capperi, Olive E Pomodorini Servito Con Vegetali Croccanti ($38.20), which is an oven-baked red snapper fillet with Mediterranean olives and capers, covered in white wine gravy. You also opt for their Waterfall Famiglia Set ($238) which serves up to four people.
Simply head over to their website and place your order. Once you've confirmed your order, you will be notified either via text or email with the collection timing. Drive down to the hotel's driveway and there will be a staff with your food. Do take note that different restaurants have different pick-up timings.
Read up more about Shangri-La Singapore's dining options here.
Address: 22 Orange Grove Road, Singapore 258350
Opening hours: Varies across different restaurants
Tel: 6213 4398
Website
---
Drive-thru food guide
---
For a different dining experience, definitely give drive-thrus a try. If you're celebrating a special occasion with your loved ones, treat yourself to one of the restaurant options listed above!
For more food recommendations, check out the latest Burger King Korean-inspired fried chicken, and Fatburger outlet at Century Square.
Featured image adapted from @oddleeats's post, @kevin_the_hiak's post, and waymarking.com