Gimee Face bak chor mee at Boon Keng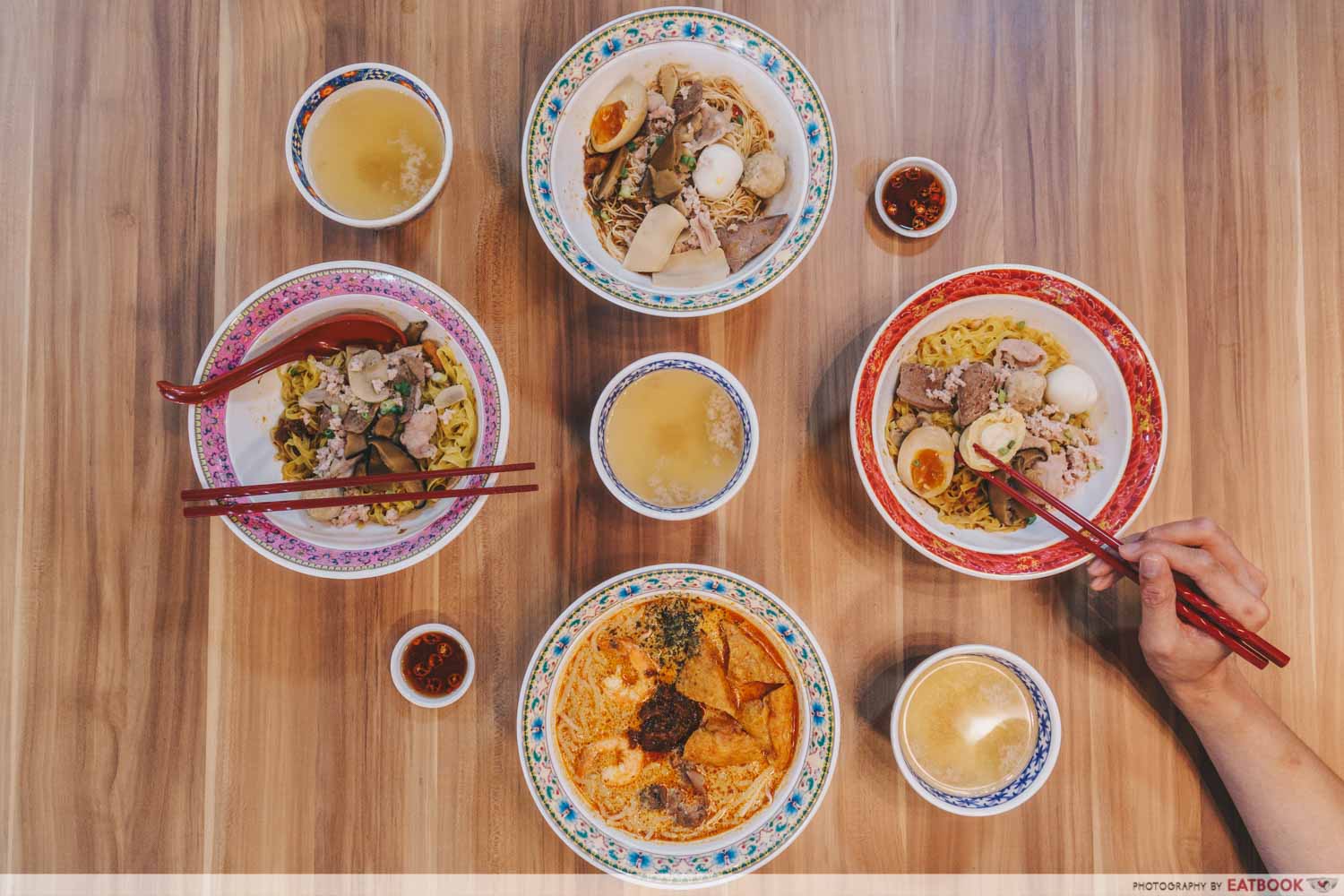 Much like Hosay Mee Pok, Gimee Face is another hip and cheekily named noodle stall with a modern twist. The stall gained popularity with its rather flamboyant combinations not typically associated with bak chor mee.
Hosay Mee Pok Review: Seafood Mee Sua And Scallop Mee Pok From $4 At Bukit Merah
Food At Gimee Face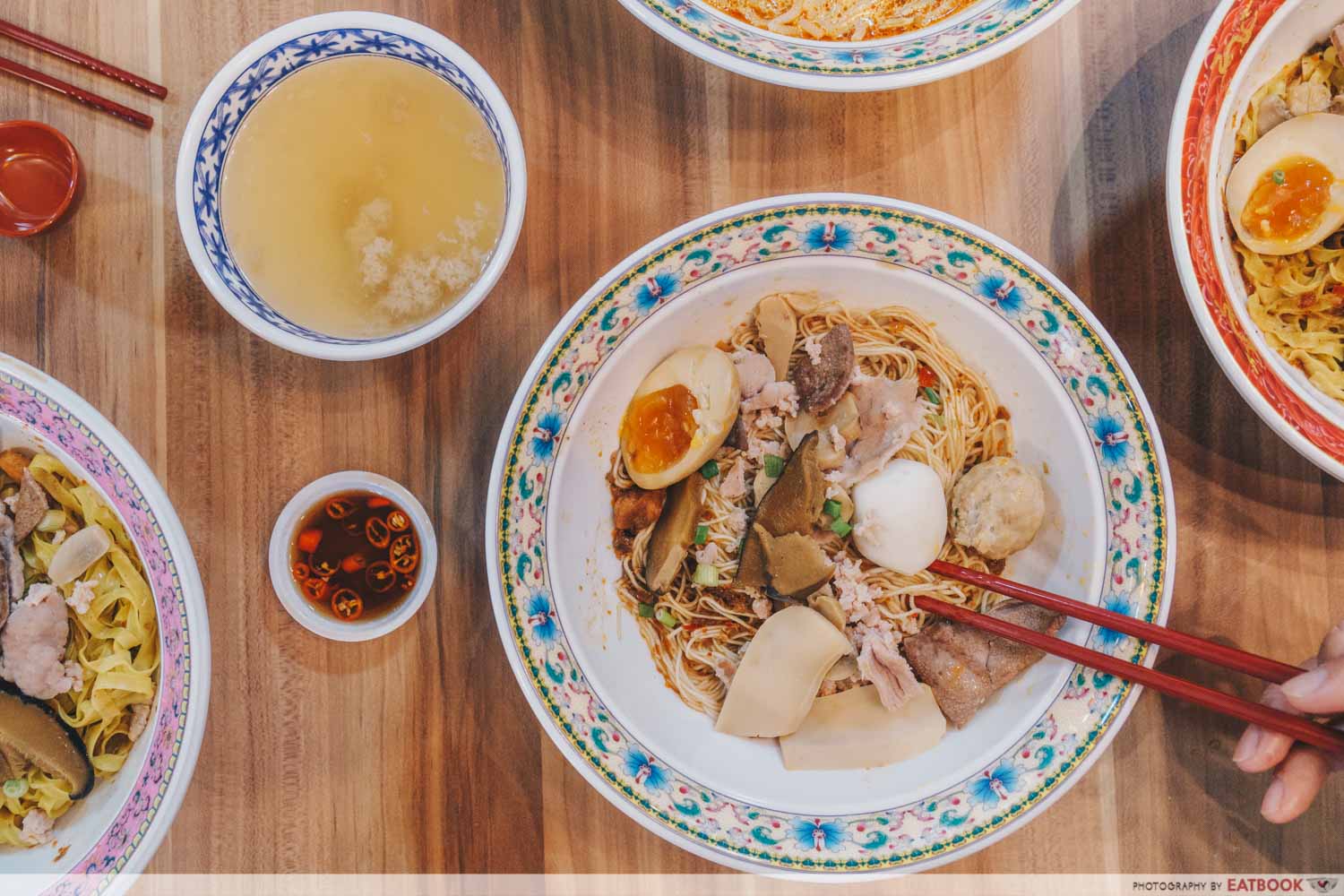 First up was their Longevity Mee Sua ($4.80), which was served dry, not like the Taiwanese mee sua you would expect.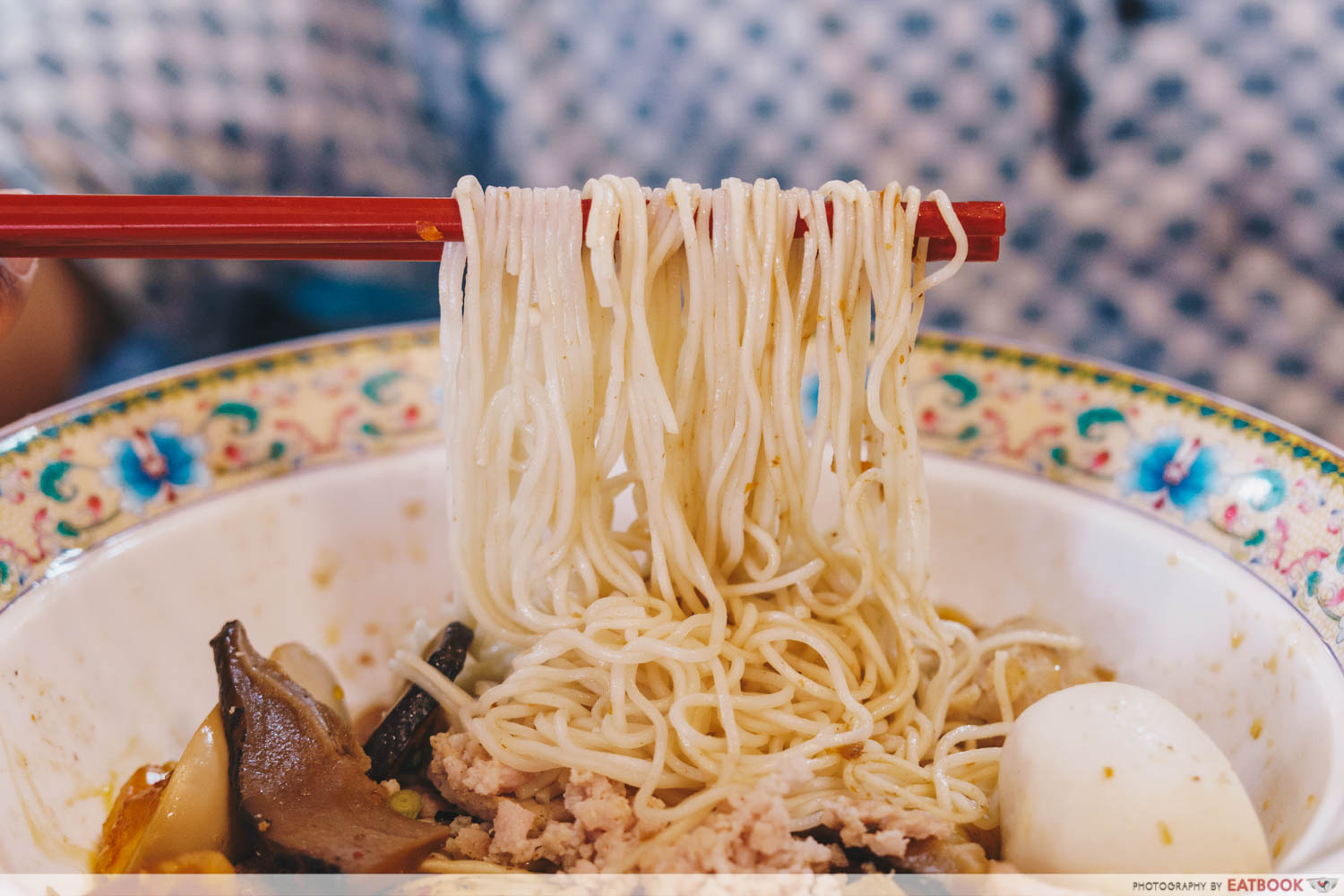 Their noodles had a distinct silky texture and wheatiness familiar to mee sua. They were well coated with a savoury bak chor mee sauce, underscored by a pungent mushroom flavour.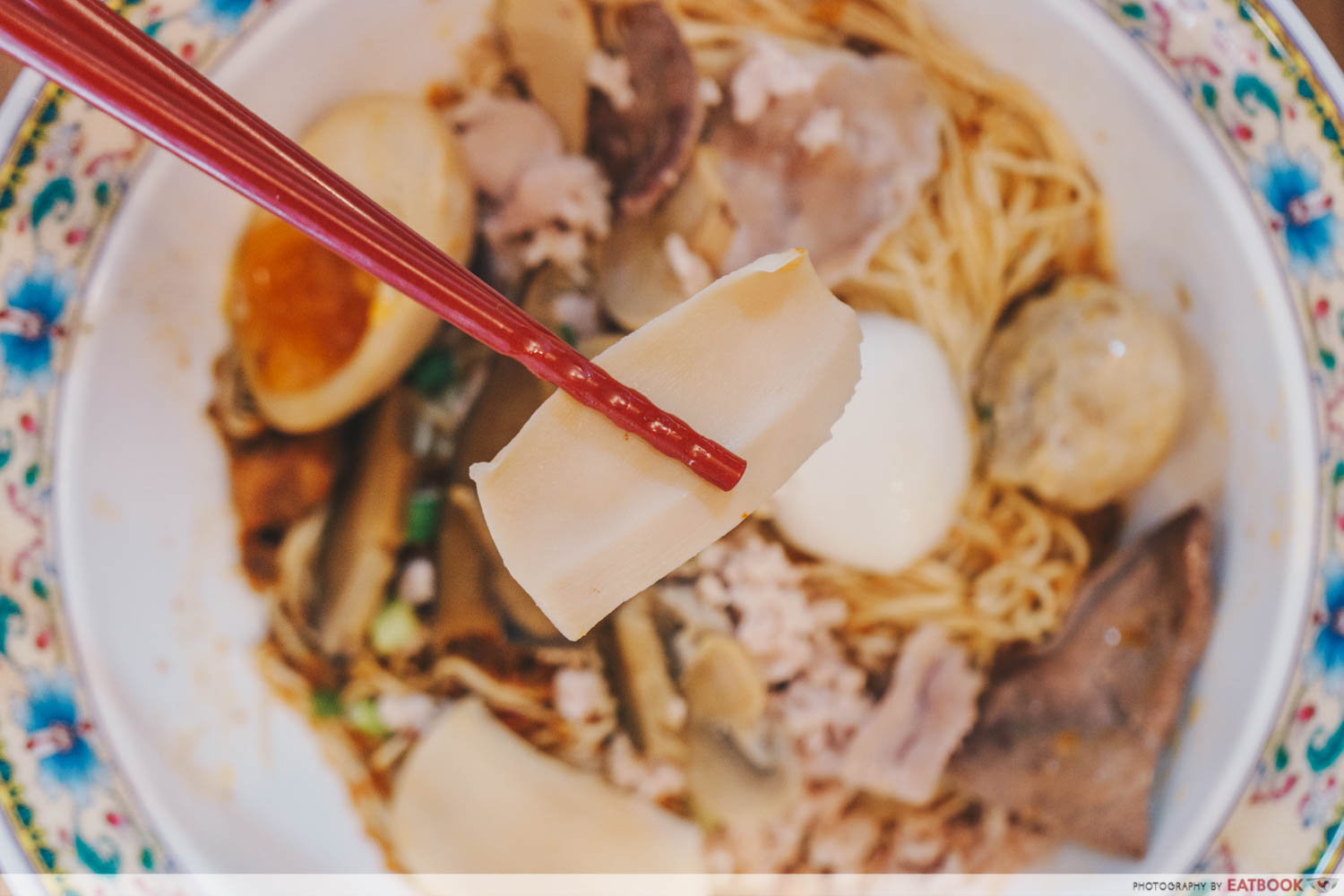 My favourite part was the imitation abalone, made with sliced squid that did not disappoint with its chewy texture and strong seafoody flavours. It was a nice touch by the stall as it made the dish feel premium.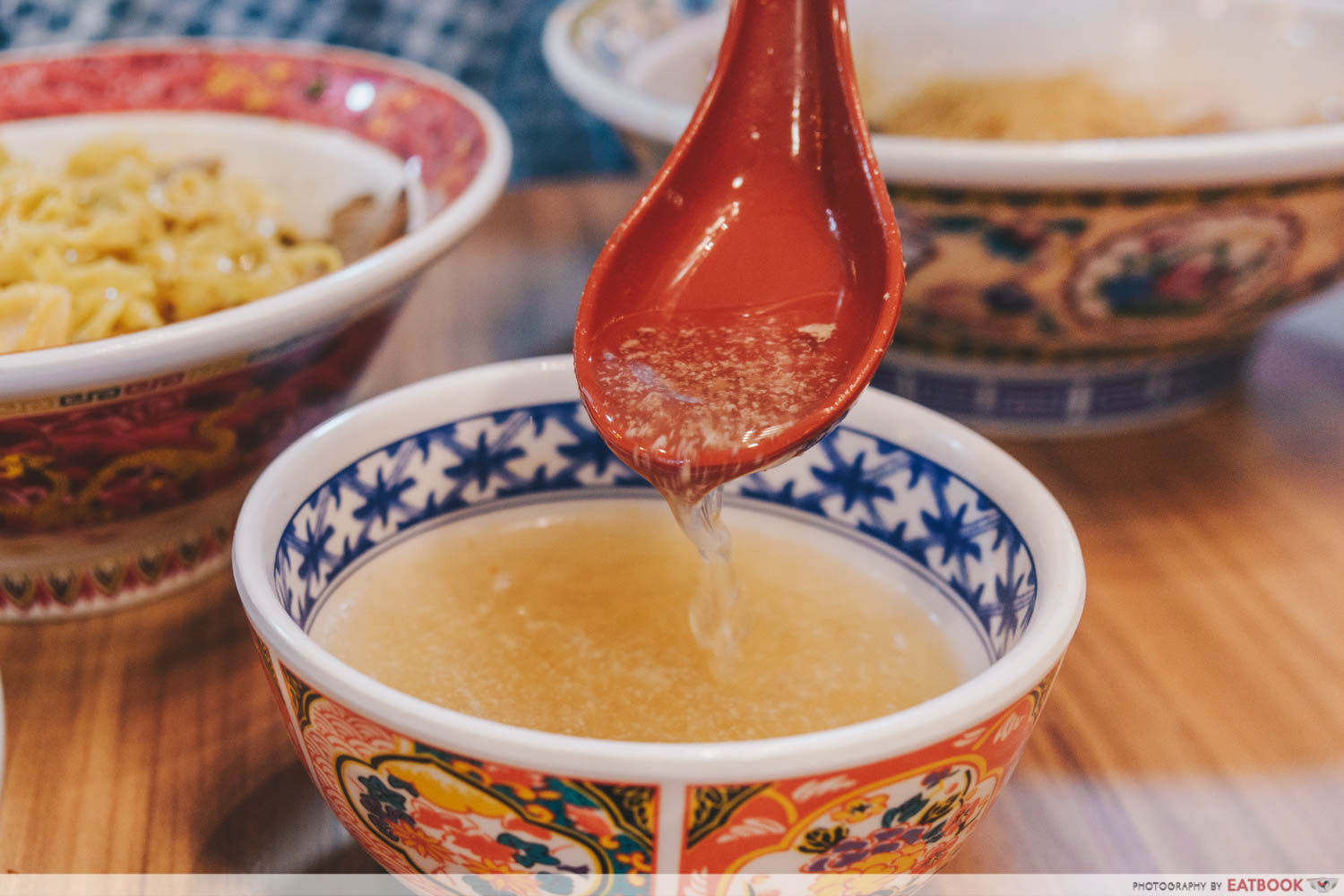 Each dish was accompanied by a slightly cloudy bowl of soup with loose bak chor bits. I'm usually afraid to down these soups as they are typically overloaded with MSG. I was happy to be proven wrong as their broth bore bak chor flavours with a light sweetness. I finished the entire bowl before I knew it.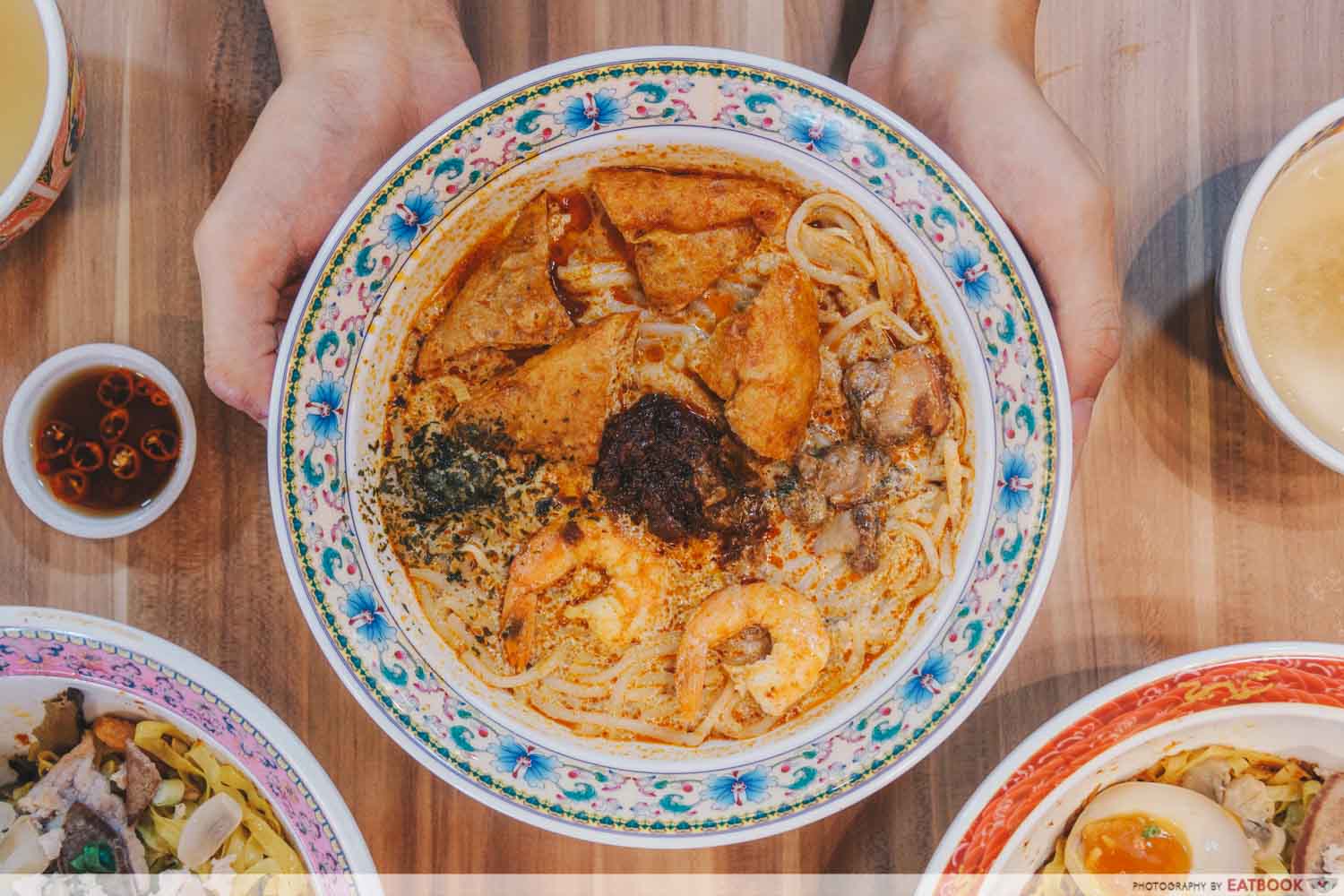 This rather large bowl of Seafood Laksa ($4.80) was only a $1 top up from the original version which came without the prawns.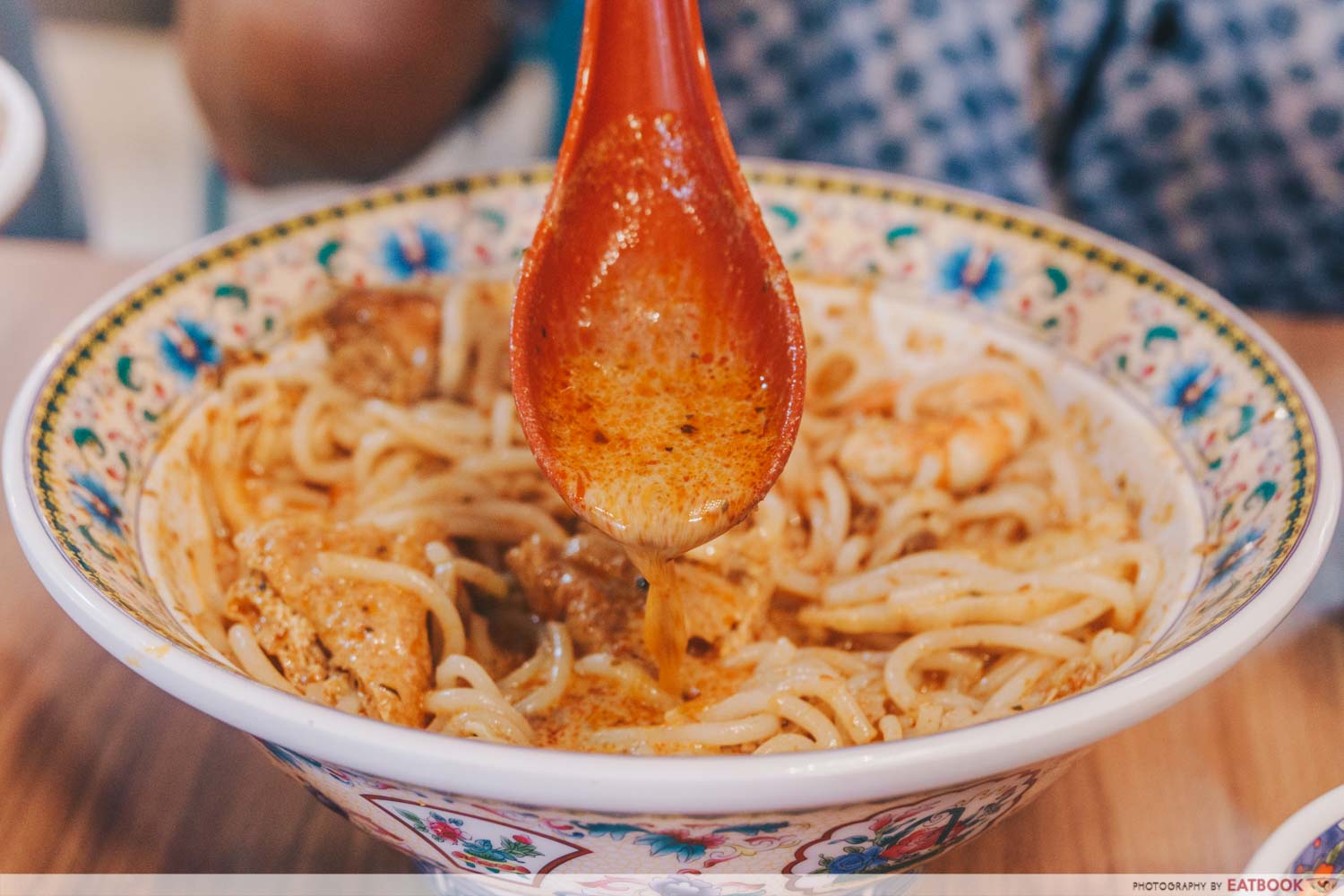 I immediately knew I was in for a treat when the mouth-wateringly spicy and savoury aroma of the laksa hit me.
The soul of a laksa is in the broth, and this bowl had a passionate one. It came with a fiery kick thanks to a large dollop of sambal chilli. It was so addictive, I was willing to stain my shirt for it again.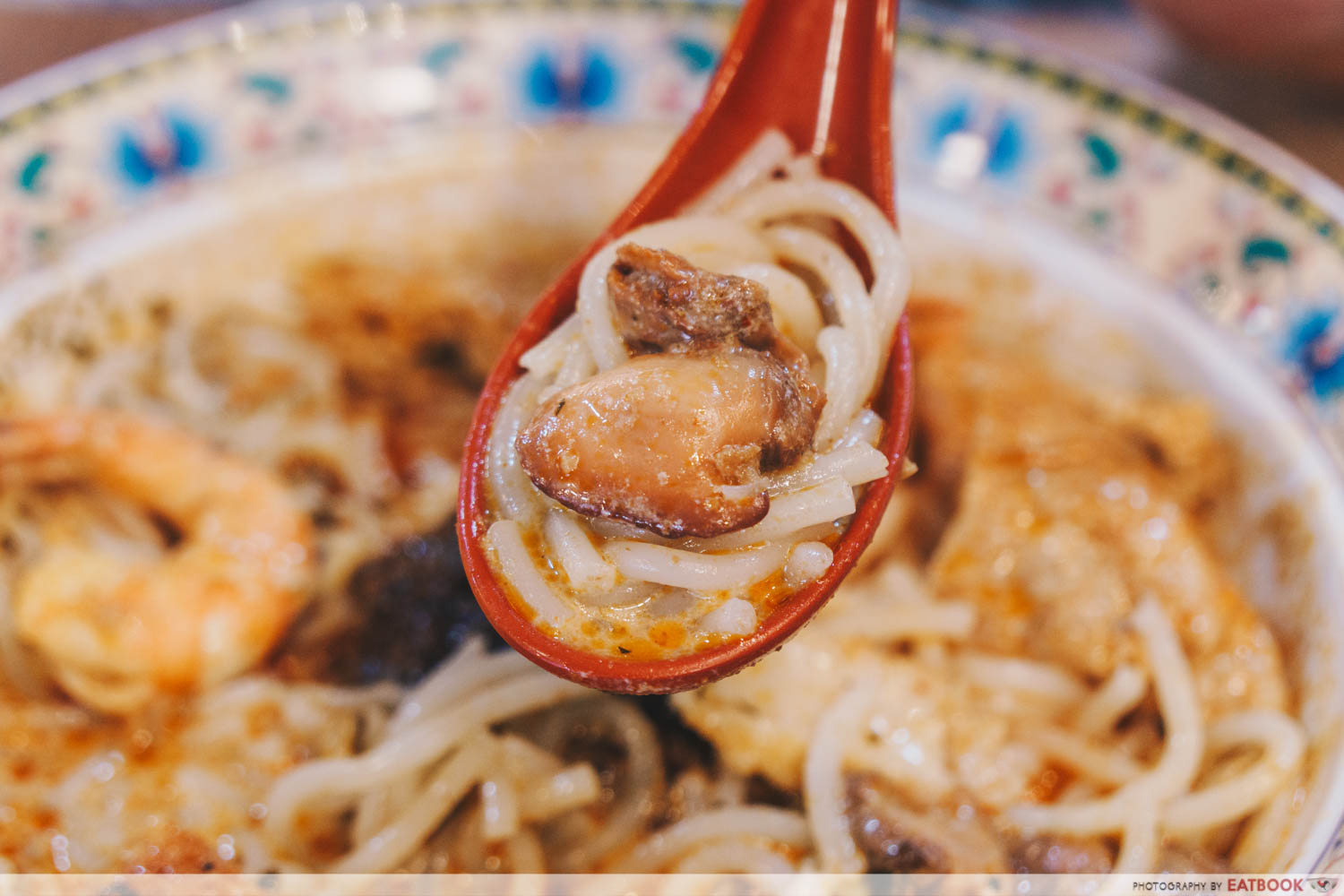 The cockles here were fresh, plump, and carried the polarising metallic taste that cut through the thick savoury broth, which provided another dimension of flavour. That's why it's essential for your laksa to come with cockles.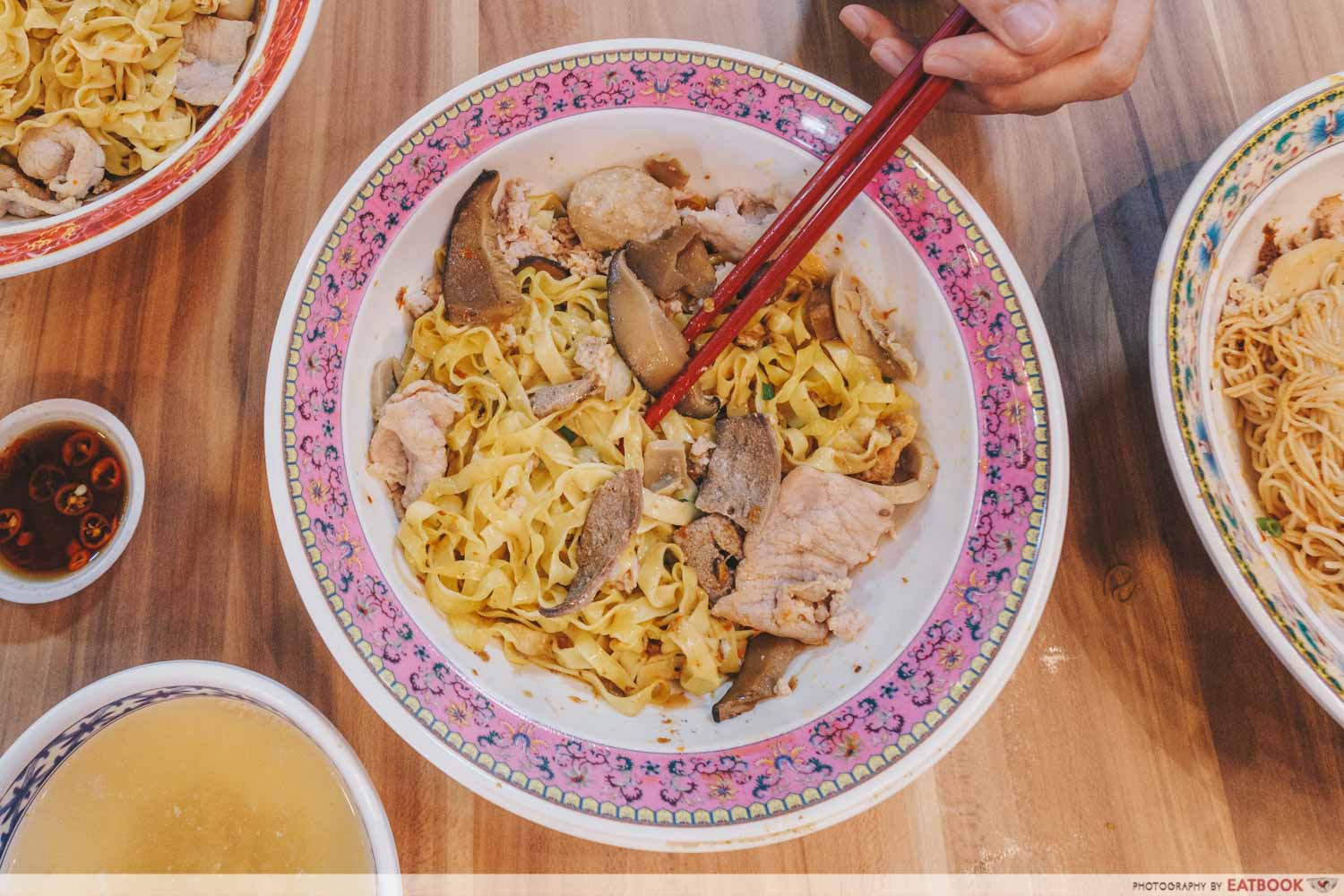 Their Pork Noodles ($3.80) came with the common suspects of bak chor mee: shiitake mushrooms, button mushrooms, pork liver, pork slices, and obviously, minced meat.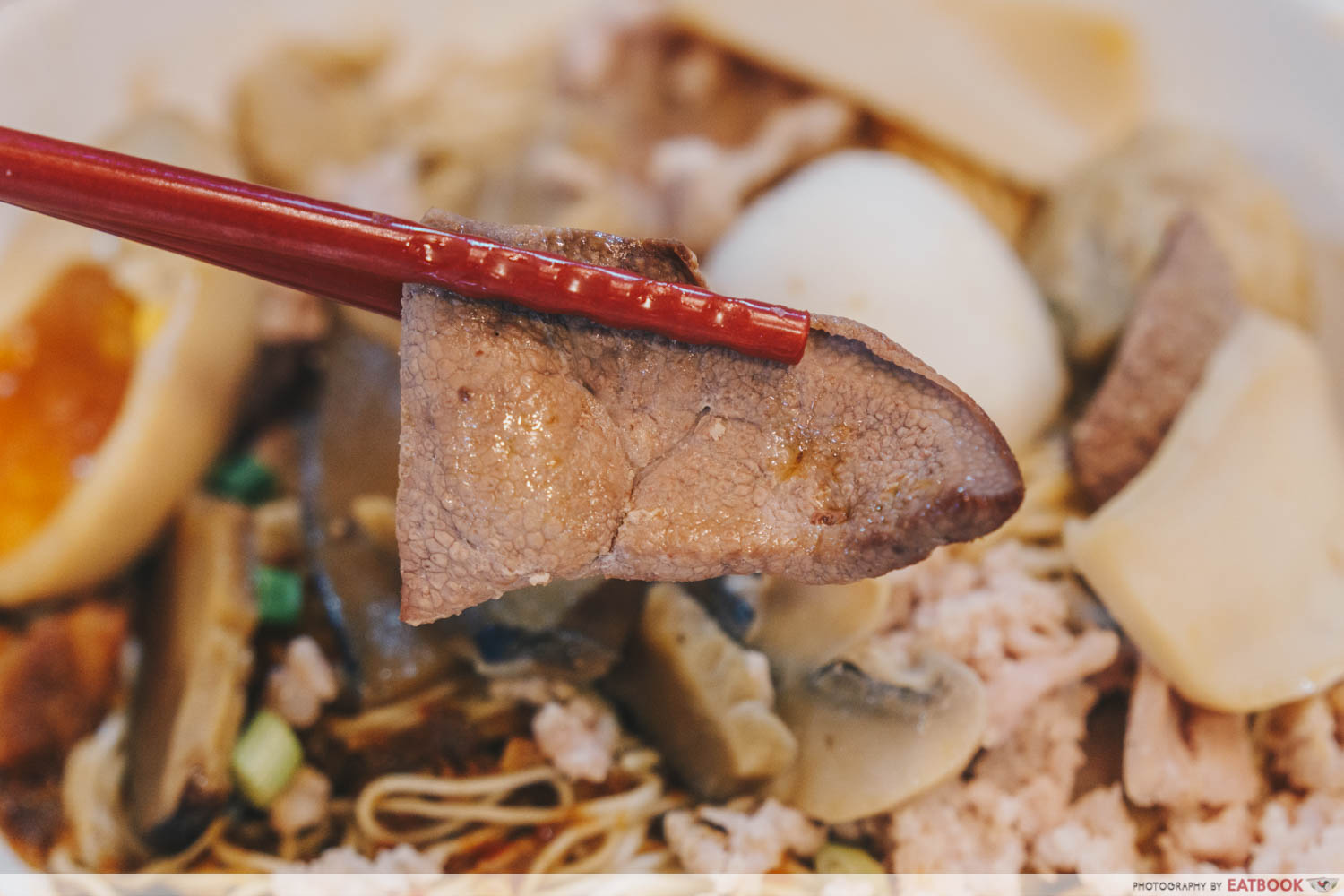 The pork liver is another divisive delicacy. Gimee Face left the offal to work its magic, and they managed to rid the liver of its metallic flavours but left behind the richness of the cut.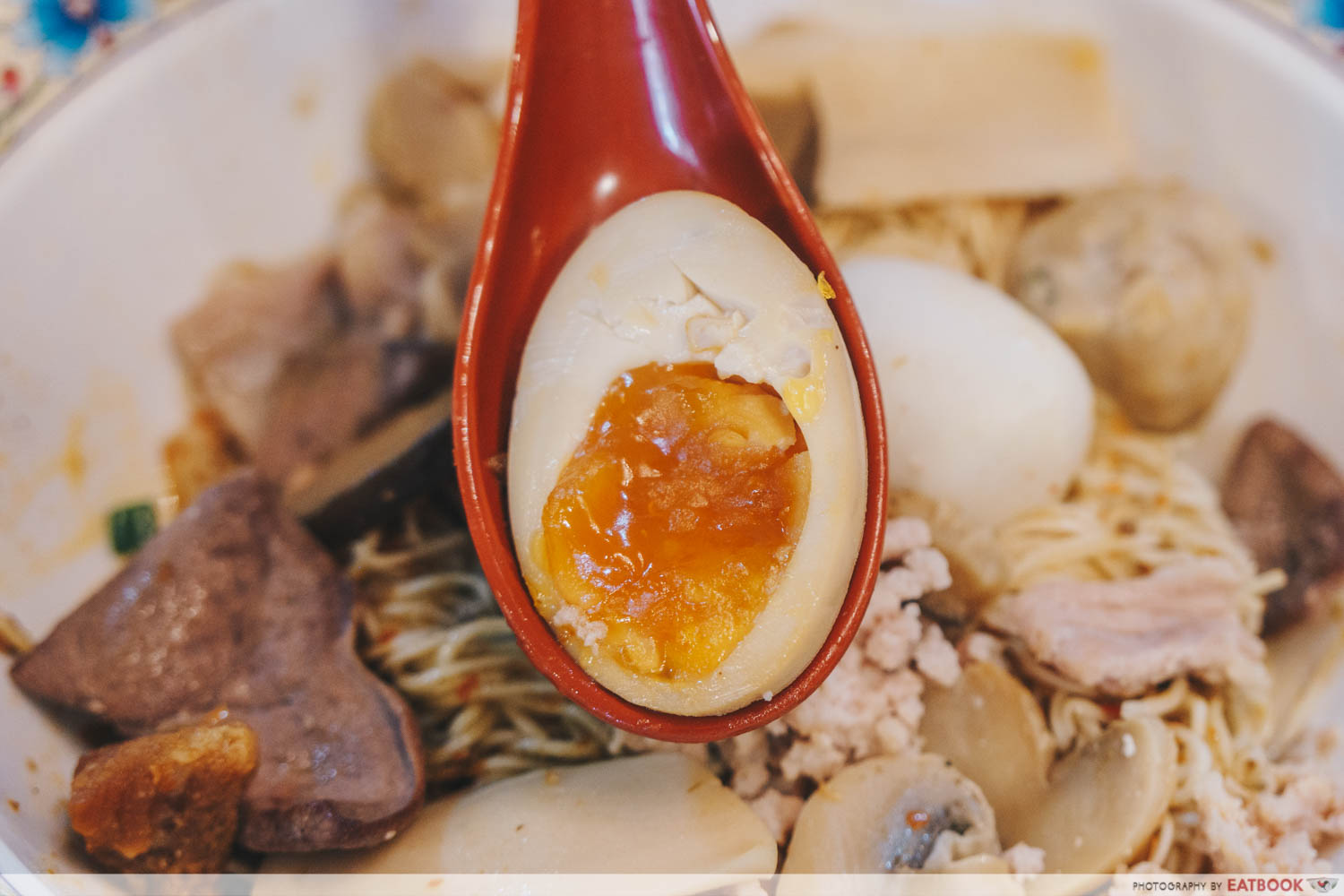 The most eye-catching in the bowl had to be the Japanese ramen-style eggs, with their bright gooey centres. I especially liked the soft and sticky yolk that balanced well with the slightly firm egg white.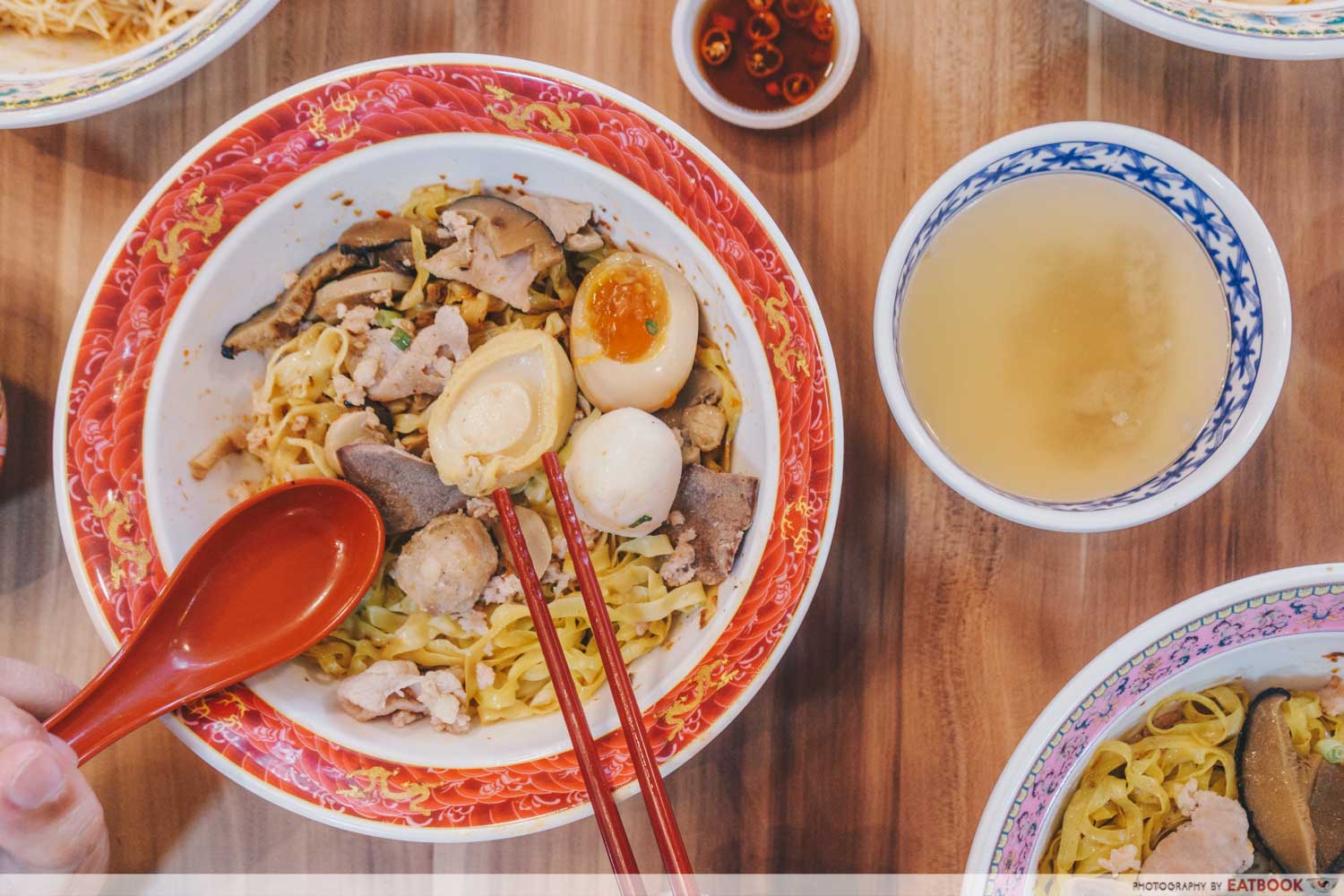 For a zhnged-up version of the pork noodles, their Abalone Pork Noodles ($6.80) not only includes a large piece of chewy abalone, it comes packed full of ingredients that makes the dish restaurant-worthy.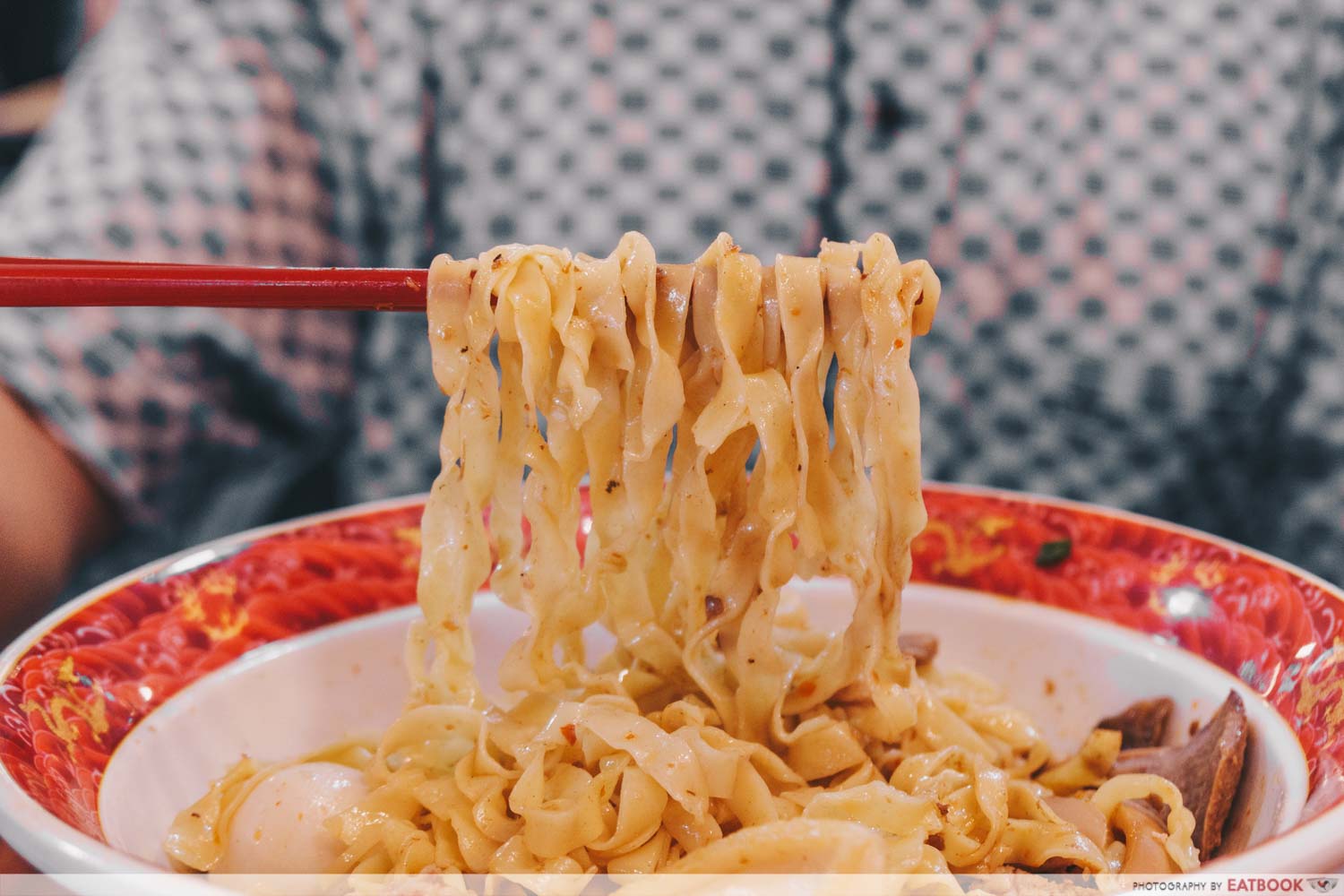 The mee pok was cooked just right, probably thanks to the intriguing automated noodle boiling station found at the storefront. The noodles themselves were well coated with bak chor mee sauce too.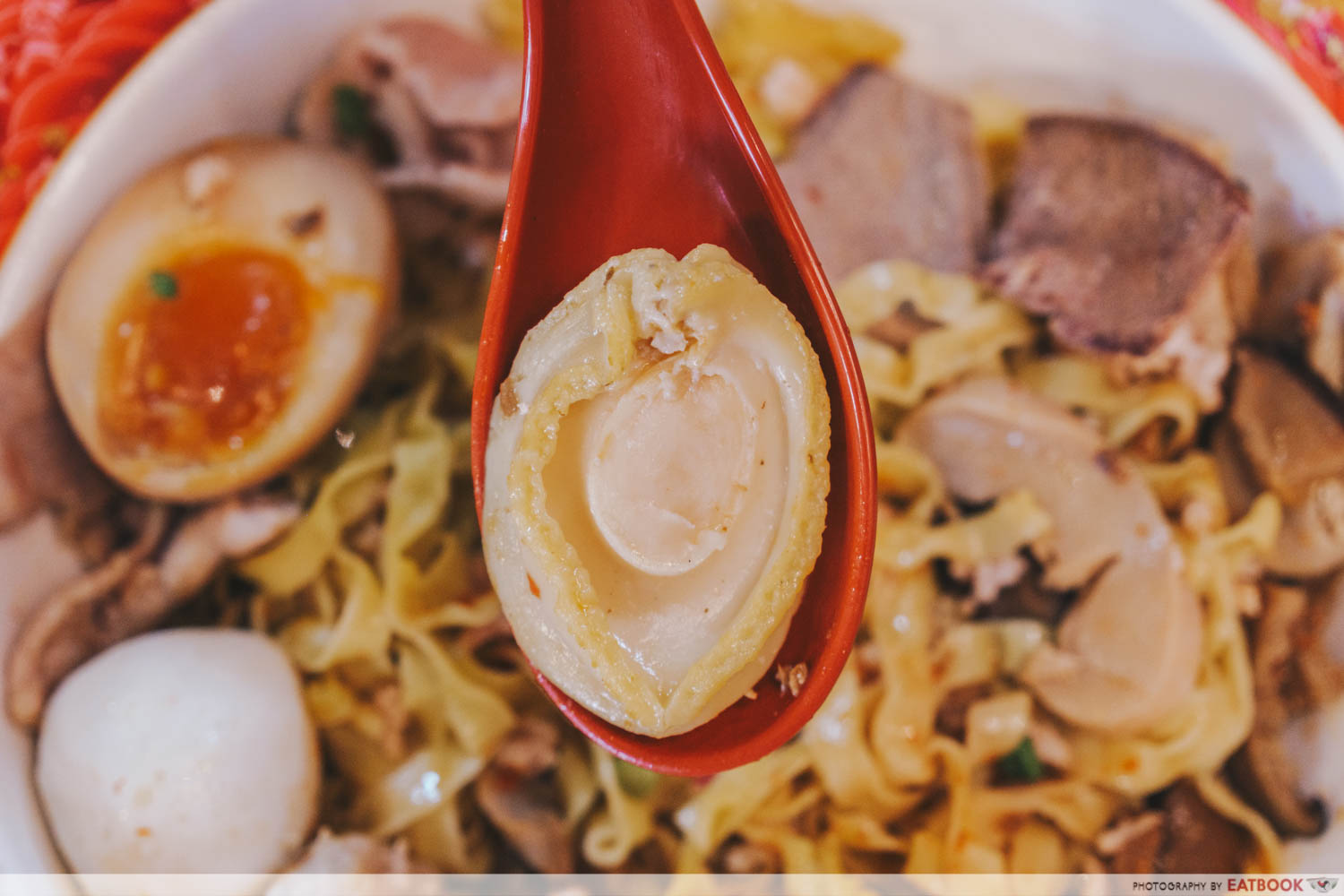 The abalone itself was plump, with the natural sweetness of shellfish. It also had a firm but not overly rubbery bite. 
Their housemade meatballs were boldly flavoured. I found myself biting into a tender and firm meatball, and I wished there were more than two in the bowl. 
Ambience at Gimee Face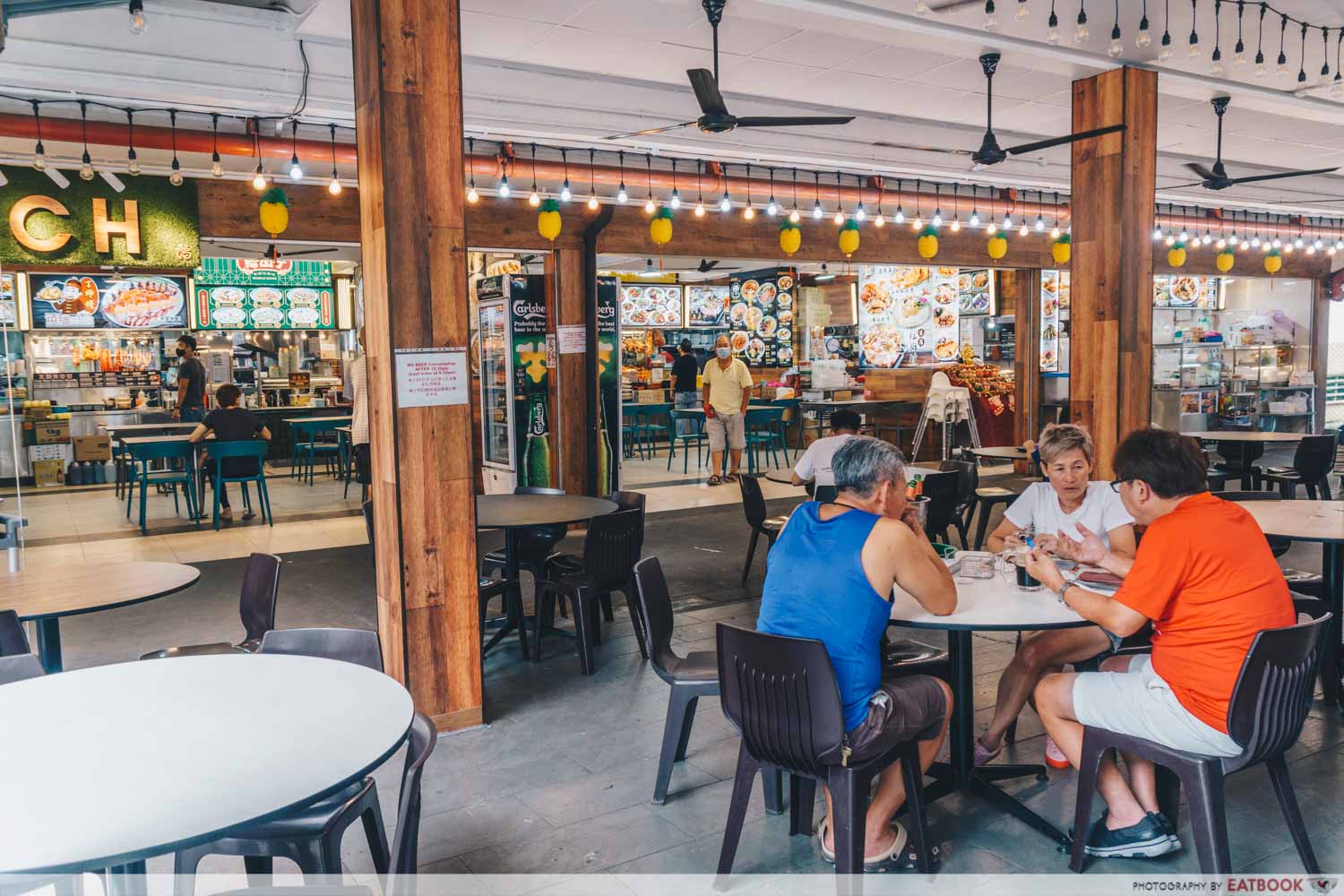 Gimee Face is located at a 14-minute walk from Kallang MRT Station, in what seemed like a Gen-Z inspired coffee shop, with its bright, bold and lively storefronts. 
The coffee shop itself was well ventilated and thankfully it did not get too crowded during lunchtime.
The verdict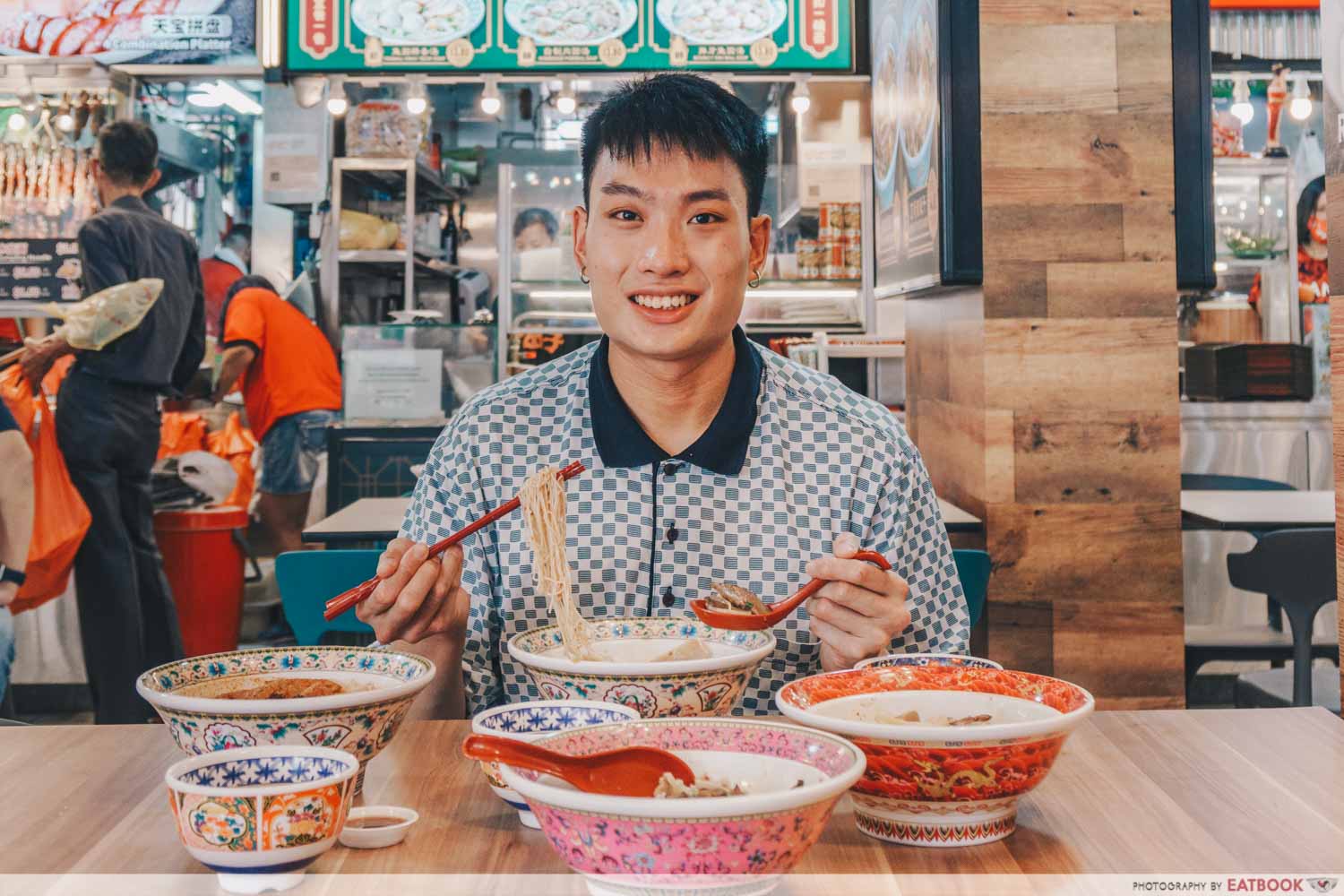 I do see myself splurging for the abalone pork noodles at Gimee Face, but on most days, the pork noodles provide incredible value at $3.80, and that is the stall's biggest strength.
Anybody looking for a good bowl of bak chor mee or mee sua should definitely give them a try,  as they demonstrate a strong mastery of the basics to crafting a good bowl of noodles.
To go on a bak chor mee adventure, check out our best bak chor mee guide or for other food nearby, check out our Bendemeer Food Centre food guide.
Address: 11 Upper Boon Keng Road, #01-933, Munch Coffee Shop, Singapore 380011
Opening hours: Daily 7am to 9pm
Website
Gimee Face is not a halal-certified eatery.
10 Bak Chor Mee Stalls In Singapore You Must Try, Including Mala And Japanese-Inspired BCM
Photos taken by Chew Yi En
This is an independent review by Eatbook.sg
Gimee Face Review: Abalone Bak Chor Mee With Hanjuku Eggs At Boon Keng
Gimee Face Review: Abalone Bak Chor Mee With Hanjuku Eggs At Boon Keng -

8/10
Summary
Pros
– Generous ingredients
– Well executed dishes
Cons
– Queues can get long during meal times
Recommended dishes: Longevity Mee Sua ($4.80), Seafood Laksa ($4.80), Abalone Pork Noodles ($6.80)
Opening hours: Daily 7am to 9pm
Address: 11 Upper Boon Keng Road, #01-933, Munch Coffee Shop, Singapore 380011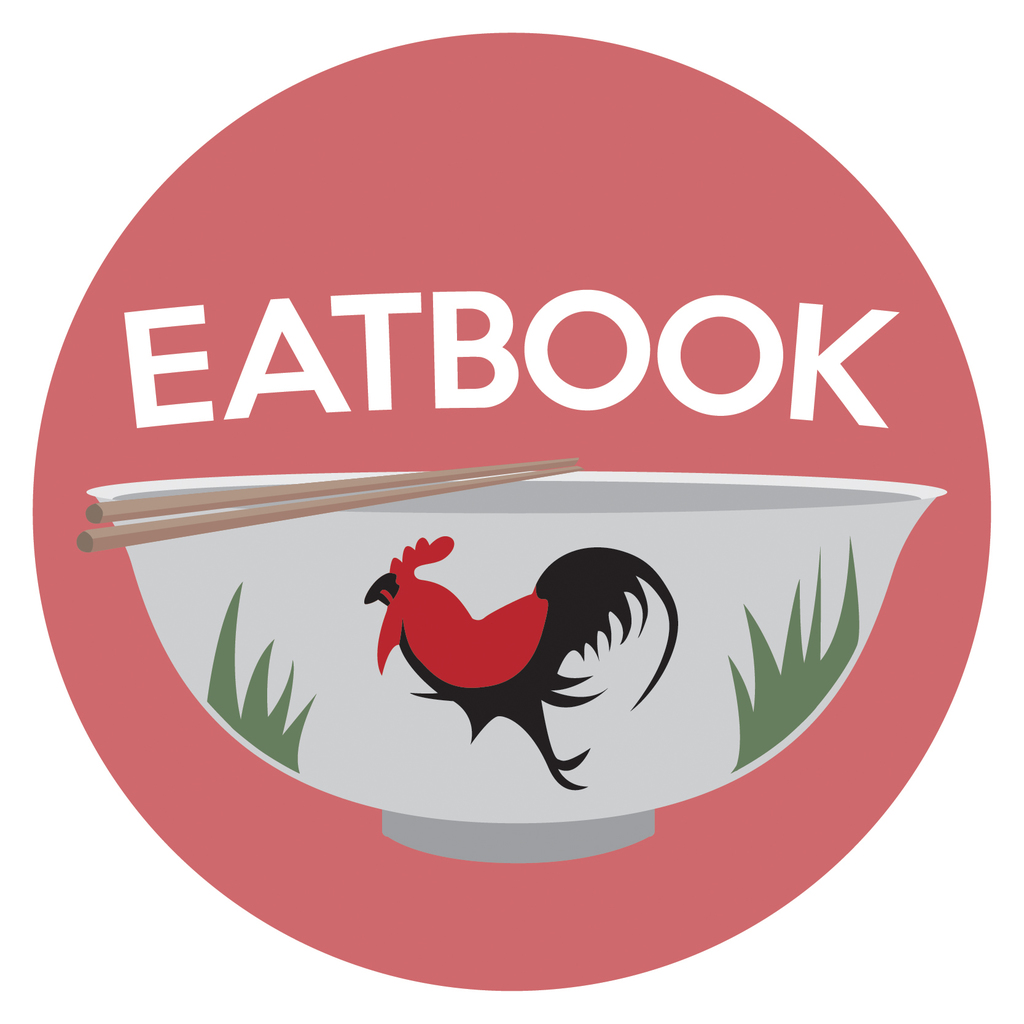 Drop us your email so you won't miss the latest news.