---
Japanese hawker stalls that'll tide you through cravings
---
Japanese cuisine is my favourite but it often torments me when a yearning hits because restaurants are just too expensive. The craving gnaws distractingly at my brain and nothing tastes right on my tongue. Nowadays though, quality hawker food is in trend and they give restaurants a run for their money. Though they may not entirely rival in quality, good ones sure can tide you through intense cravings for a while and save you some serious cash. Here's a list of 10 Japanese hawker stalls for affordable sushi, ramen or donburi that won't break the bank.
---
1. Unkai Japanese Cuisine

---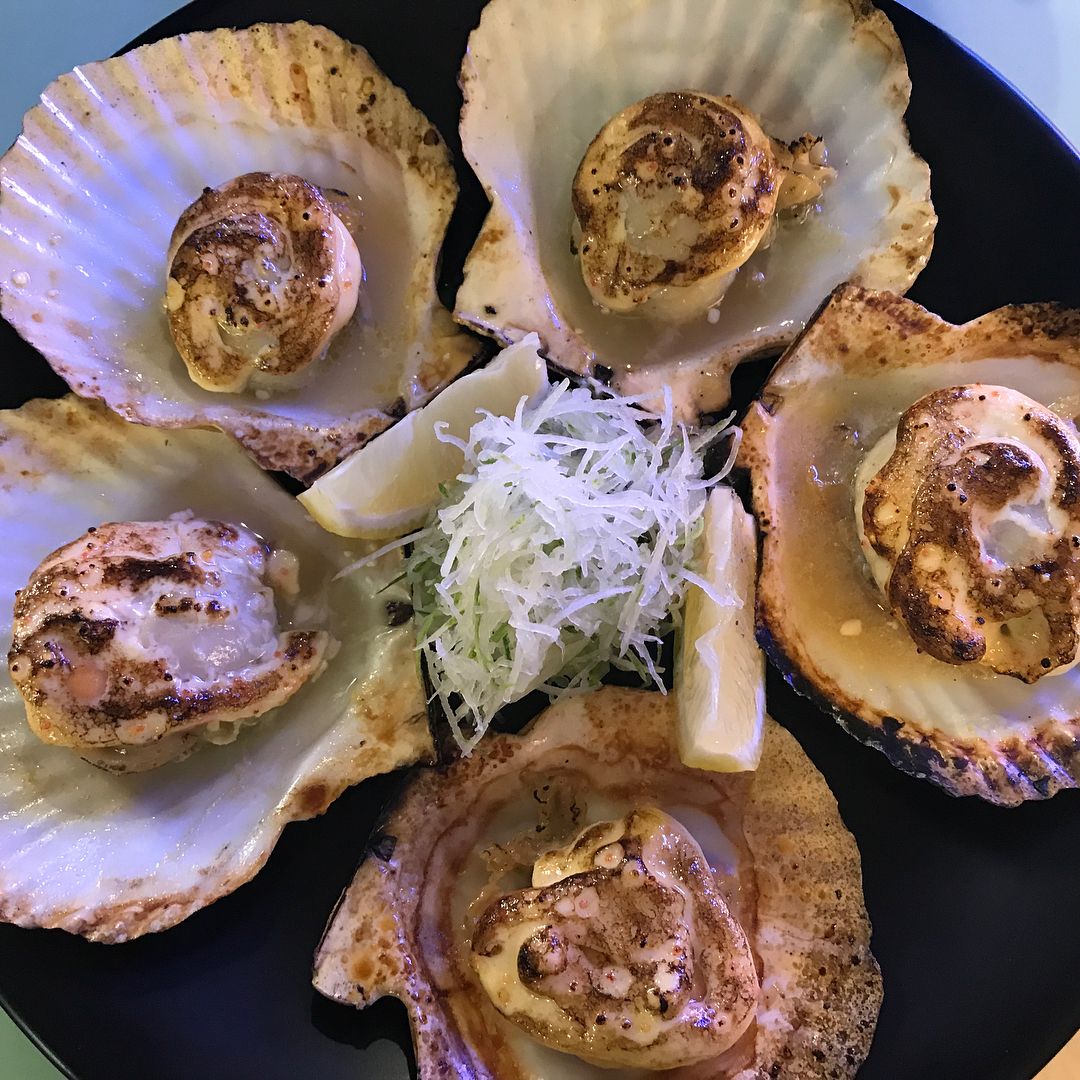 Image credit: @123bernard
You don't need to shell out much cash at Unkai Japanese Cuisine to feast on an order of Hotate Tobiko Yaki ($15 for five pieces). Wait about 15 minutes for freshly grilled scallops that are topped with mayonnaise and tobiko (flying fish roe). Their Premium Fresh Oyster ($18 for six pieces) and Sake Sashimi ($6 for six pieces) are raw seafood to indulge in, but finish your meal with Ebi Tempura ($7) for a snack. For something heartier, get Ten Zaru Udon ($7.50) which is shrimp and vegetable tempura udon with a dip.
Address: 51 Old Airport Road, #01-88/89, Old Airport Road Food Centre, Singapore 390051
Opening hours: Daily 8am to 6pm
Tel: 9691 4885
Website
---
2. Buta Kin
---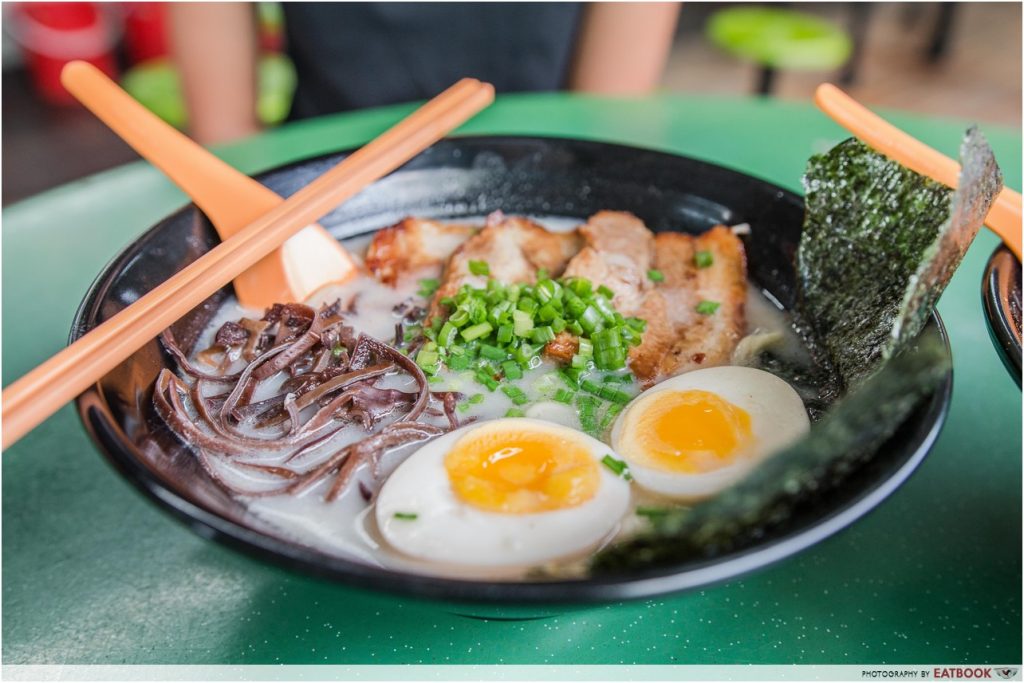 Tonkotsu ramen cravings can be a real pain when you're too broke for your favourite restaurant, but Buta Kin fixes that with their Special Tonkotsu Ramen ($6.90). It's their most expensive ramen which comes with three thick slices of chashu, a whole hanjuku (soft-boiled) egg, black fungus, and nori (seaweed). Though not as thick and creamy as a restaurant's, their tonkotsu soup base is flavourful yet light. Otherwise, grab Tonkotsu Black Ramen ($6) for a more robust taste or Tonkotsu Red Ramen ($6) for a little spice.
Check out our full review of Buta Kin!
Address: 144 Upper Bukit Timah Road, #04-28, Beauty World Food Centre, Singapore 588177
Opening hours: Daily 11:30am to 8:30pm
Tel: 8661 6028
Website
---
3. Kazan Japanese Cuisine
---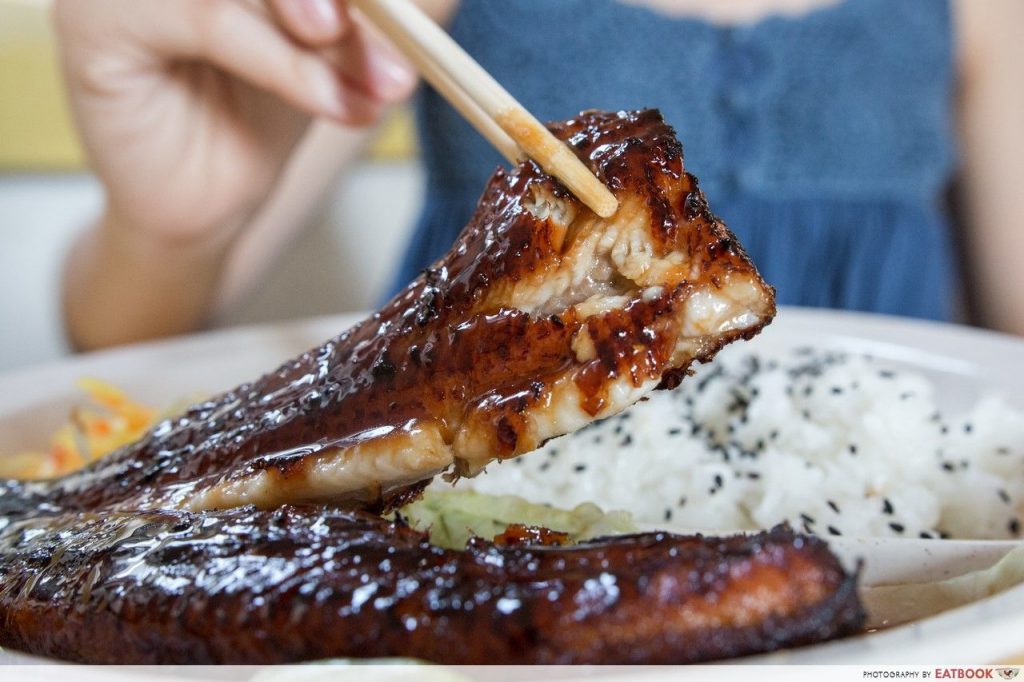 Grilled unagi was what made me fall in love with Japanese food before sashimi made me fall harder, and Kazan Japanese Cuisine seems to understand why. Their Unagi Set ($8) has a piece of fleshy eel that's grilled till its skin is slightly crisp. Pair it with their sticky short-grain rice freckled with black sesame seeds and wash it down with miso soup. Katsuo Boshi Chicken Set ($5.50) is one of their chef's recommendations and it comes with chicken cutlet covered in teriyaki sauce, a drizzle of mayonnaise, and bonito flakes, complete with a side of miso soup.
Check out our full review of Kazan Japanese Cuisine!
Address: 335 Smith Street, #02-001, Chinatown Complex Market & Food Centre, Singapore 081006
Opening hours: Mon-Fri 12pm to 8:30pm, Sun 12pm to 6:30pm
Tel: 8455 5229
---
4. Plum and Rice
---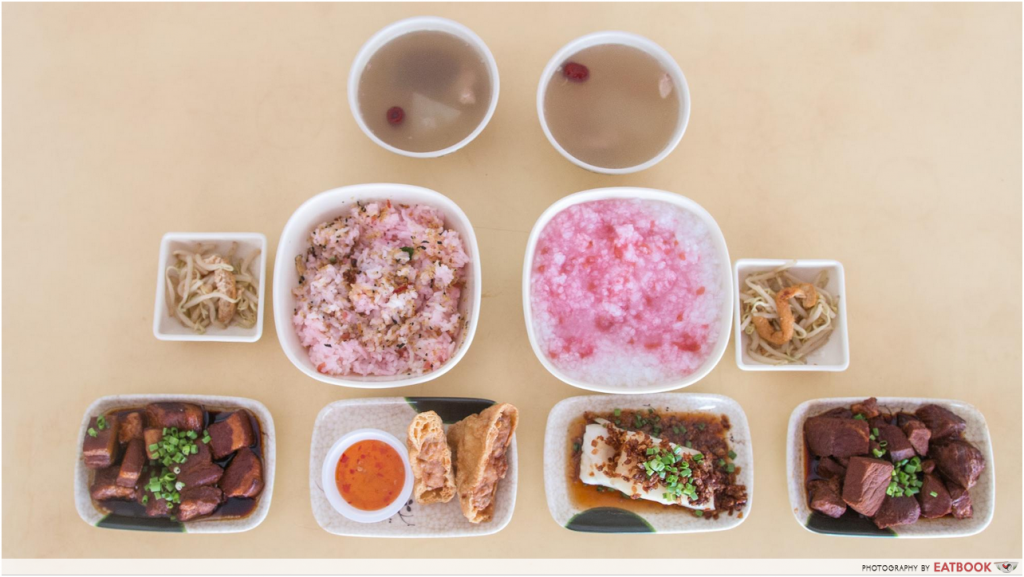 Umeboshi (Japanese pickled plums) rice and porridge are uncommon but Plum and Rice sells it in set meals that include vegetables and unlimited refills of soup. A juicy and fatty braised pork belly comes with Set A ($4) while Set C ($6) is either cod or toman fish. They come with umeboshi rice which is Jasmine rice that's slightly pink and tart from nutritious umeboshi sauce. Set B ($4) is a rainy day comfort food with umeboshi porridge and braised lean meat. A vibrant pink dollop of umeboshi sauce on top of plain porridge gives it mild acidity and a slightly floral, fruity taste after you give the bowl a good mix.
Check out our full review of Plum and Rice!
Address: 216 Bedok North Street 1, #01-45, Blk 216 Bedok North Street 1 Market & Food Centre, Singapore 460216
Opening hours: Tue-Sun 8am to 2pm
Tel: 9130 1200
Website
---
5. Donya Japanese Cuisine

---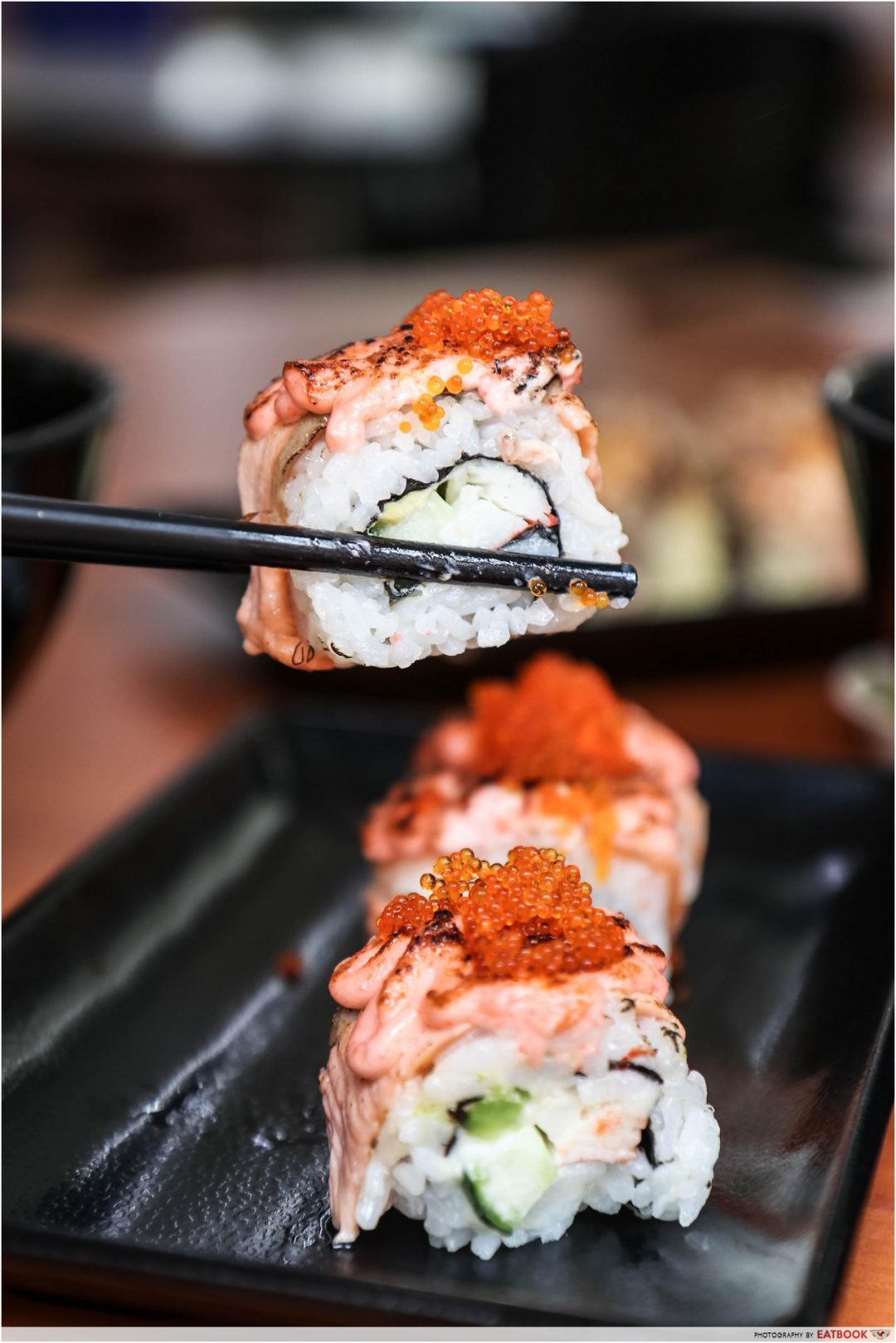 Everything at Donya Japanese Cuisine is under $10, and Mentai Maki ($5.80) offers four pieces of mini indulgence. Crunchy tobiko pops in your mouth as you chew into a mix of torched salmon and mentaiko sauce. Their Unagi Tama Don ($8.80) has six pieces of sweet unagi that are charred and slightly crisp with a subtly savoury aftertaste. A wet omelette underneath flavours most of the rice and adds moisture. This comforting bowl is a bestseller and so are their Chicken Katsu Don ($5.50) and Salmon Mentai Don ($8.80) if you want more options.
Check out our full review of Donya Japanese Cuisine!
Address: 126 Lorong 1 Toa Payoh, Singapore 310126
Opening hours: Daily 11am to 2:30pm, 5pm to 9pm
Tel: 8866 2126
Website
---
6. Ramen Taisho
---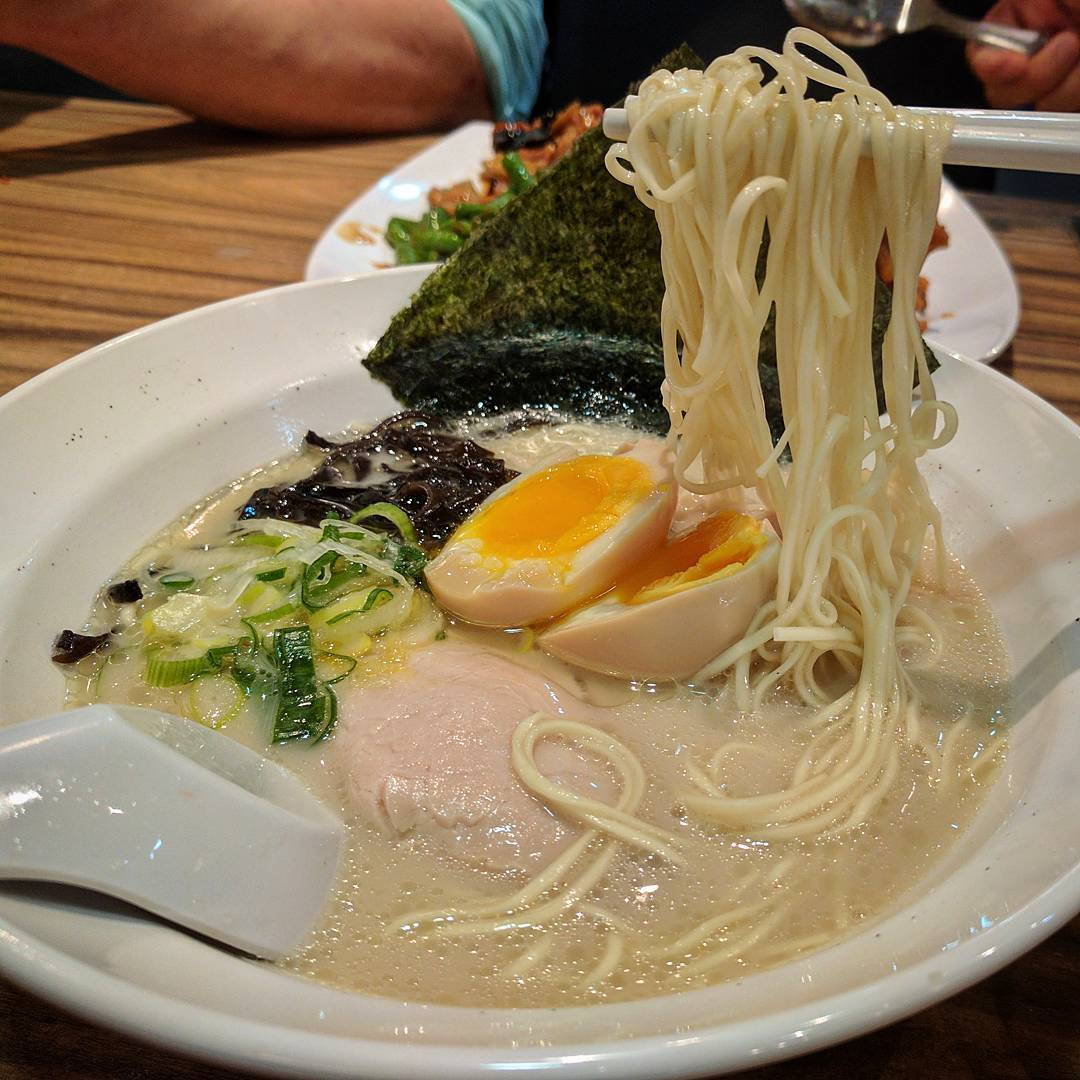 Image credit: @yeahyeahright
Ramen Taisho relocated to Maxwell from Clementi a few months ago. Standard Ramen ($6.80) is their most affordable item, and it comes with tonkotsu broth ramen, a slice of chashu, and a piece of seaweed. You can get an added egg with their Ajitama Ramen ($7.80) or two extra slices of pork with a bowl of Chashu Ramen ($8.80). A soup-less option is Mazemen Dry Ramen ($7.80) but what sounds most interesting on their menu is definitely their Sambal Ikan Bilis Ramen ($7.80) that comes in a red broth.
Address: 1 Kadayanallur Street, #01-32, Maxwell Food Centre, Singapore 069184
Opening hours: Mon-Thur 11am to 9:30pm, Fri 11am to 11pm
Tel: 6777 5859
Website
---
7. Konomi Zen
---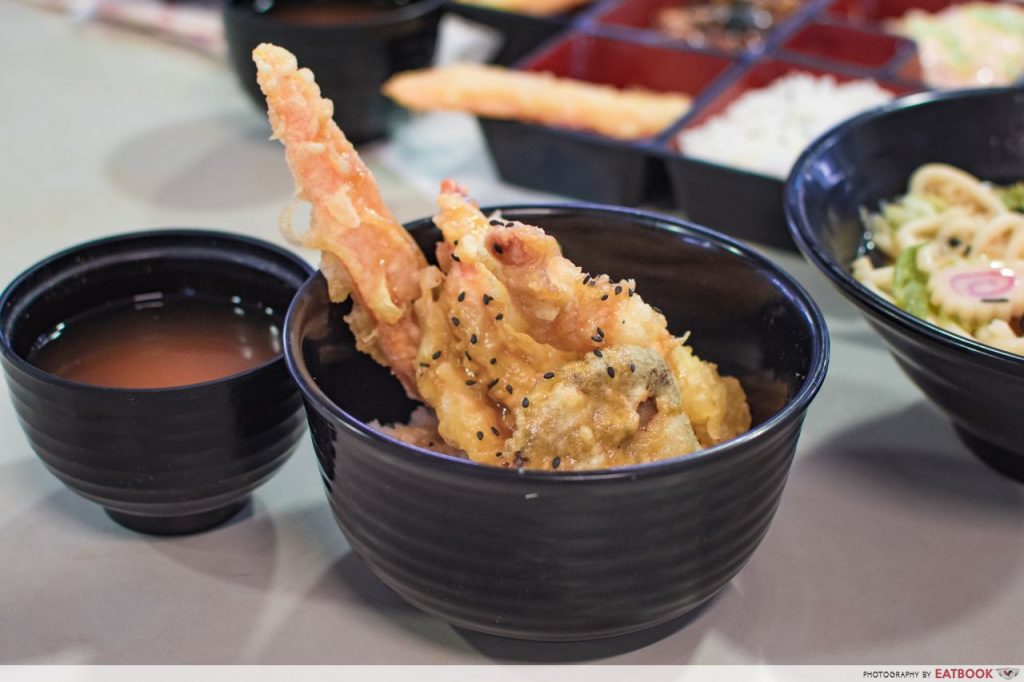 Tendon satisfies me most when it comes to Japanese cuisine and Konomi Zen sells Tendon ($5) at an  unbelievable price, with prawn tempura, a tilapia fillet, a slice of carrot, and shiitake mushroom all freshly fried. The batter is more substantial and crunchy than light and airy, and helps retain the juiciness and taste of each ingredient. Sometimes though, a simple Oyako don ($3.50) really hits the spot and the one here uses succulent chicken thigh, a mildly sweet sauce, and softened onions that lend some fragrance.
Check out our full review of Konomi Zen!
Address: 628 Ang Mo Kio Avenue 4, #01-59, Ang Mo Kio 628 Market & Food Centre, Singapore 560628
Opening hours: Mon-Sat 11am to 8pm
Tel: 9734 8875
---
8. Pasta & Donburi by Kenny

---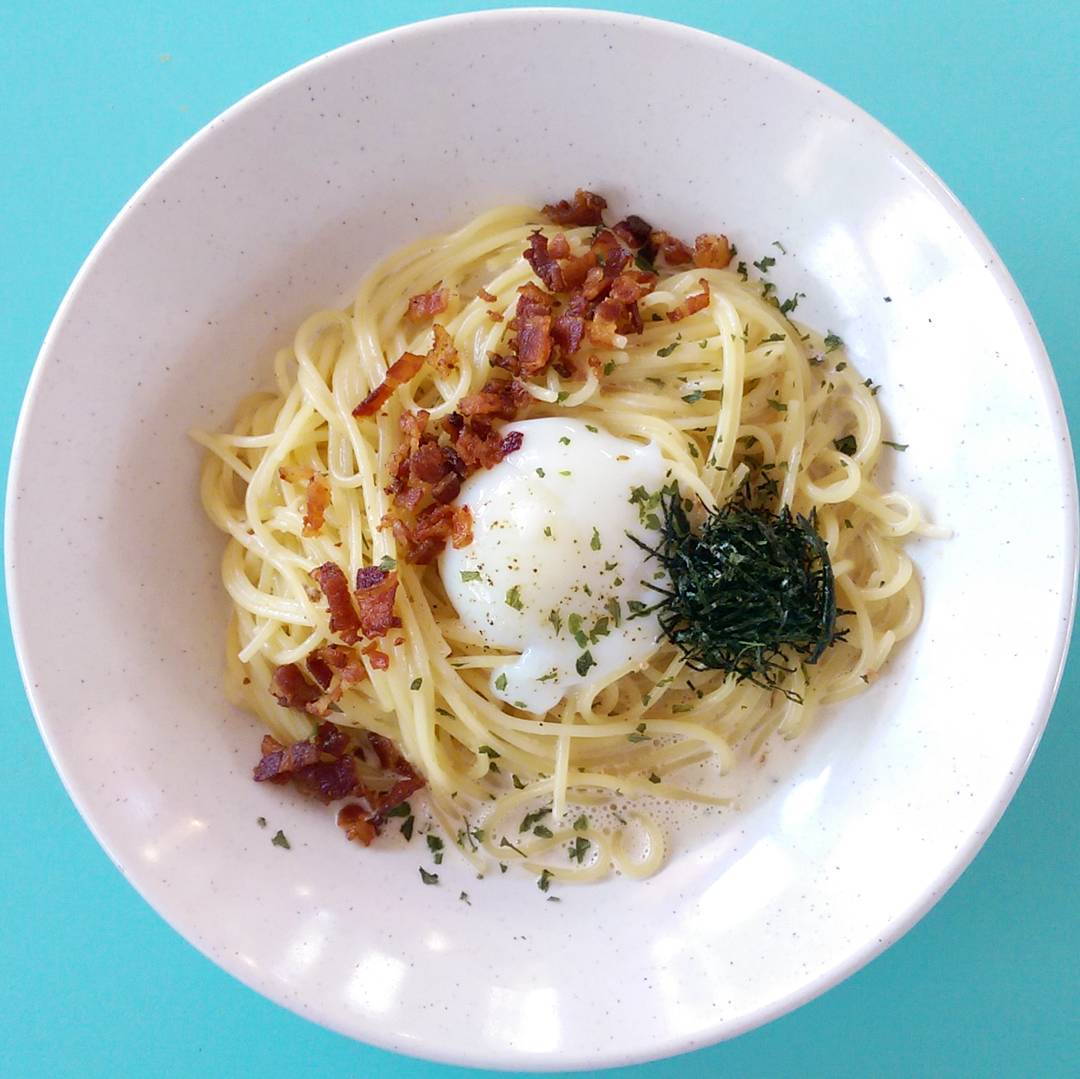 Image credit: @misterporkbelly
Pasta & Donburi makes Japanese-Italian fusion look atas at a fraction of restaurant prices and their Miso Carbonara With Onsen Egg ($7) is highly recommended. Their sauce is more watery and not as rich as others but it's lighter on your tummy. Its seaweed garnish also adds flavour. For rice bowls, their Chicken Donburi ($6.50) comes with a deep-fried chicken cutlet, egg, and onions that's flavoured by a dashi-based sauce, then topped with shallots and sesame seeds.
Address: 20 Ghim Moh Road, #01-53, Ghim Moh Market and Food Centre, Singapore 270020
Opening hours: Fri-Wed 11am to 2:30pm, 5pm to 8pm
Tel: 9176 8650
Website
---
9. Goen Udon
---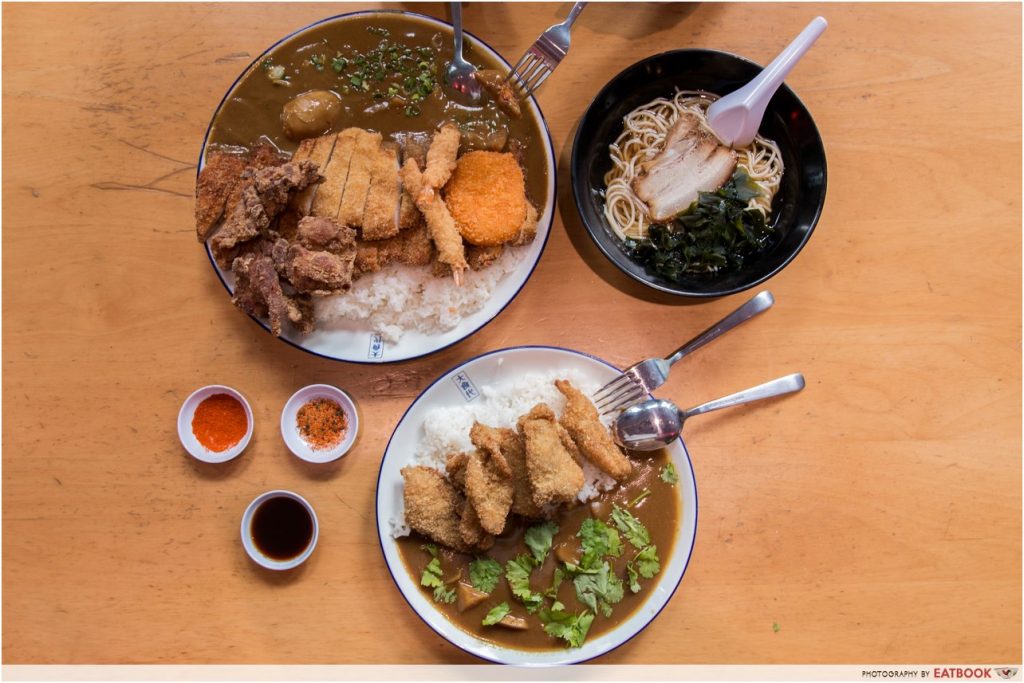 Goen Udon's Ultimate Curry Rice ($19.80) is a jumbo plate of curry rice fit for three with chicken katsu, tonkatsu, chicken karaage, fried ebi, potato croquette, and an egg. Their curry is made from their own tonkotsu broth, giving it a deep savouriness that balances the sweetness of Japanese curry. Their Kake Ramen ($4.80) is a bowl of plump and springy noodles that soaks up broth made with kelp and bonito, giving each spoonful a slightly briny flavour. A thick slice of chashu complements the salty soup with subtle sweetness.
Check out our full review of Goen Udon!
Address: 435 Orchard Road, #04-02/38, Stall 11, Wisma Atria Food Republic, Singapore 238877
Opening hours: Daily 10am to 10pm
Website
Full list of outlets
---
10. Takagi Ramen
---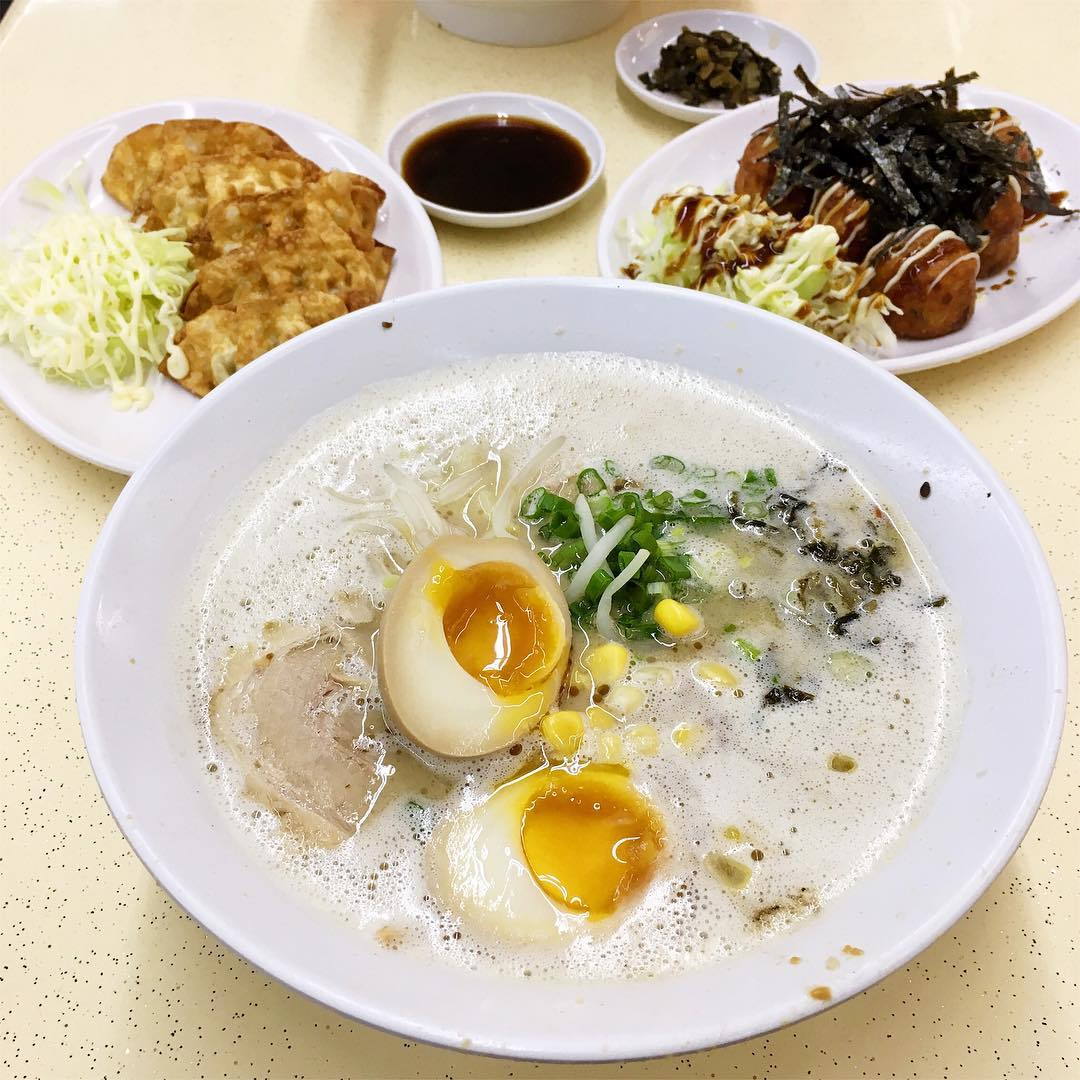 Image credit: @jian.xiong
A free noodle refill comes with every ramen order at Takagi Ramen and their tonkotsu-based Takagi Ramen ($5.90) is the most affordable. Slurp up slightly springy noodles with their broth that doesn't have an overpowering smell of pork. Their chashu is tender and you can add on an extra ajitama (flavoured egg) at $1 each for more deliciously marinated runny yolk. Their Black Tonkotsu ($6.90) has added charred garlic oil, black fungus, and bamboo shoots, while their Karaka-men ($6.50) that's topped with seaweed makes a good spicy option.
Address: 721 Ang Mo Kio Avenue 8, #01-2817, Broadway Kopitiam, Singapore 560721
Opening hours: Daily 11am to 10pm
Tel: 9138 8017
Website
---
Itadakimasu!
---
These Japanese hawker stalls should ease your pesky cravings till you've saved up and summoned the will to brave the long queues outside Japanese restaurants. Let us know of more good Japanese hawker places you've been to!
---
Featured image taken from Instagram user @jian.xiong's post.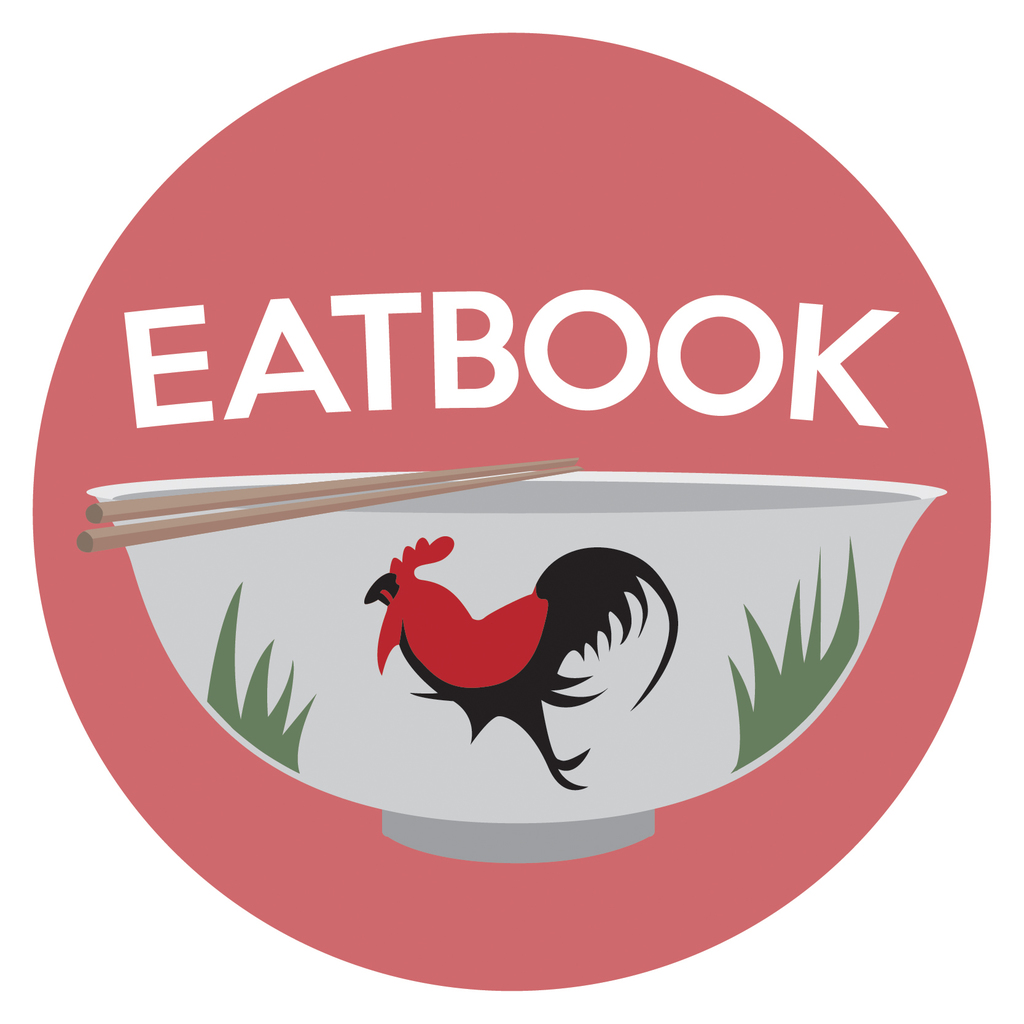 Drop us your email so you won't miss the latest news.