---
New restaurants to visit in Aug 2019
---
Our nation's birthday month is finally here! That means we should honour it by indulging in our favourite collective pastime: eating delicious food. From Okinawan boba soft serve to Thai claypot porridge, loads of interesting dishes are on this list. 
The month also heralds a very long break, courtesy of National Day and Hari Raya Haji. So use the free days wisely to check out these new restaurants and dishes in August.
---
1. Pazzion Cafe
---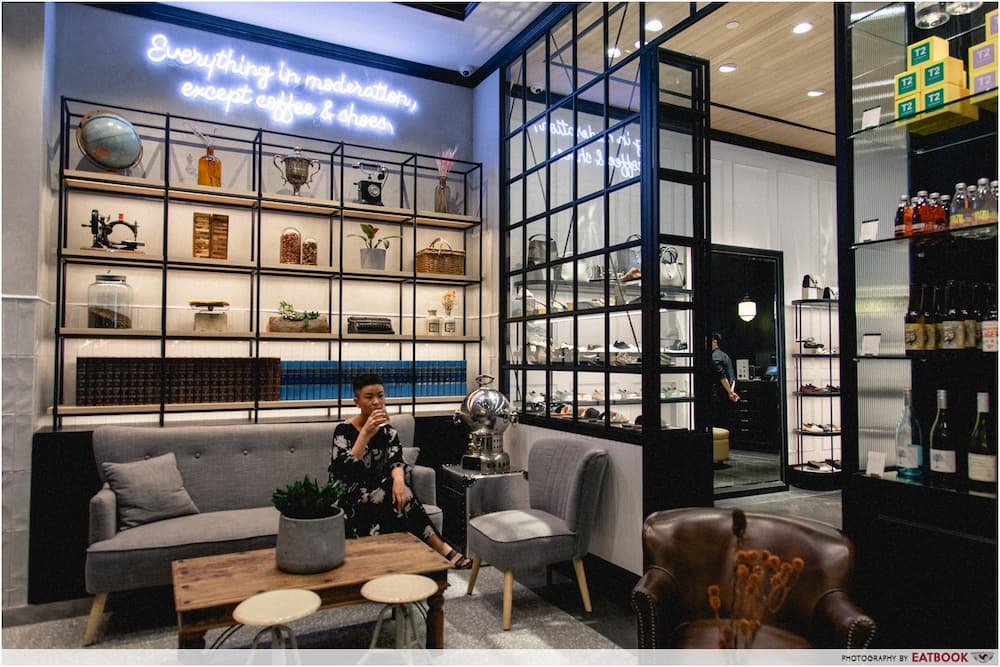 PAZZION has expanded from stylish women's footwear to high-end cafe. The 45-seater outlet at Changi Jewel sets itself apart from other cafes with its gorgeous vintage ornaments and a menu curated by founder Tom Ng himself.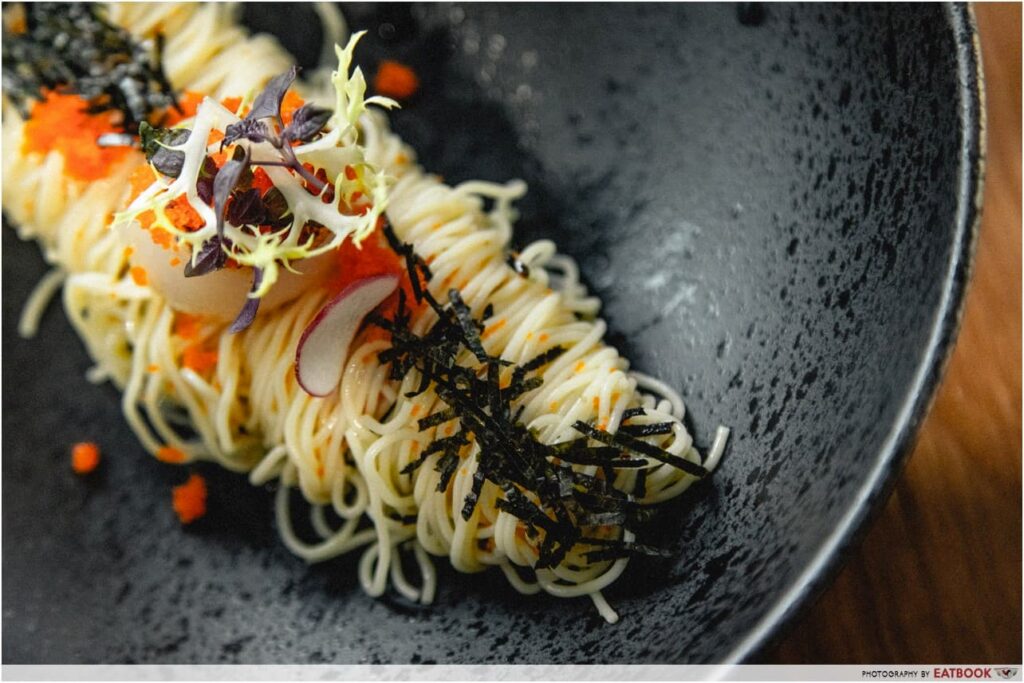 We recommend starting with their Stuffed and Flaky ($16++)—a croissant filled with fluffy scrambled eggs and a generous amount of avocado spread. Next, feast on the Cold Truffle Pasta ($18++)—springy noodles blended perfectly with copious amount of truffle oil that you'll smell even before the dish reaches your table.
To pair with the delicious meal, we suggest you order their signature Avocado Gula Melaka ($7.50) drink.
Address: 78 Airport Boulevard, #B1-243, Jewel Changi Airport, Singapore 819666
Opening hours: Daily 10am to 10pm
Website
---
2. Godmama
---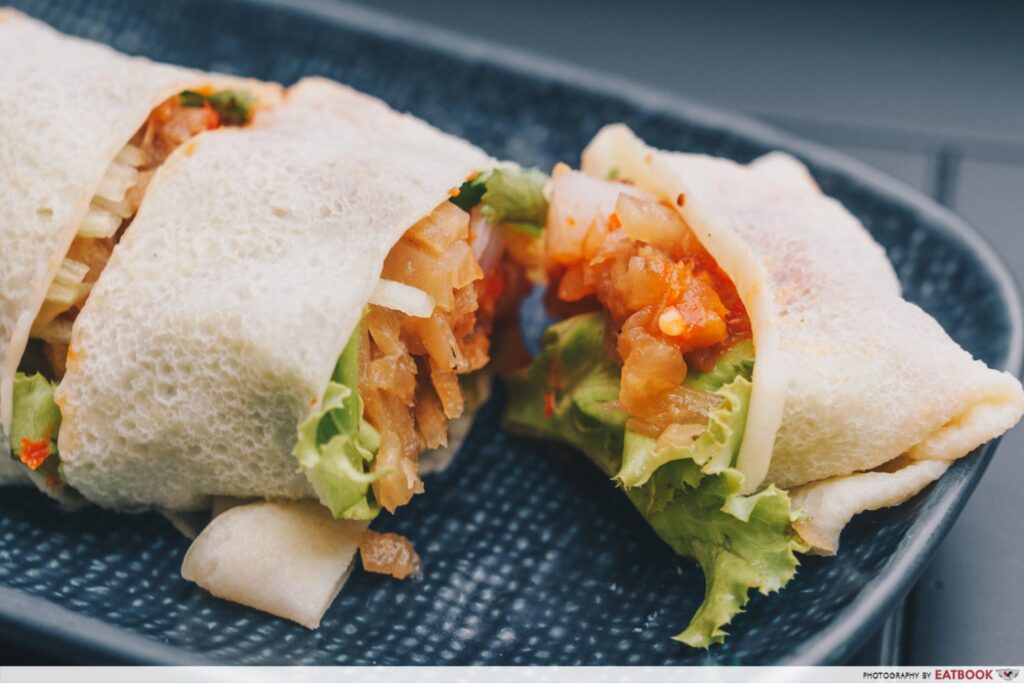 One of the fancier names at the revamped Funan Mall, Godmama offers a taste of the past and present with their mod-Peranakan selection. Start your meal on the right note with their All Star Egg Skin Popiah ($6.50++). An eggy and pillowy crepe complements the savoury and crunchy jicama, creating a harmonious blend of textures and tastes.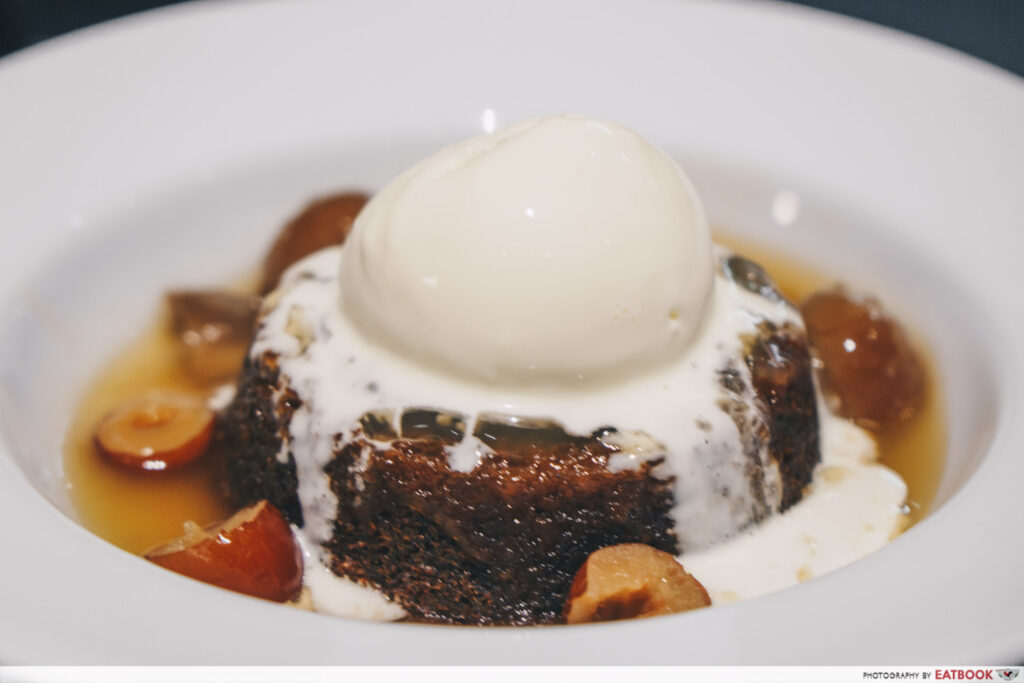 Other signatures include the Babi Assam ($18.90++) and Sambal Udang ($23.90++). Special mention goes out to the Chap Chye ($13.90++), which features a garden of carrots, cabbages, and black fungus. Enjoy the textural contrast of their mixed vegetables before savouring the stew's rich umami flavour.
13 Funan Food Places To Visit When It Reopens On 28 June 2019 Including Cheap Steak And Ramen
Address: 107 North Bridge Road, #04-07, FUNAN, Singapore 179105
Opening hours: Sun-Thur 10am to 10pm, Fri-Sat 10am to 12am
Tel: 6970 0828
Website
---
3. Jimoto
---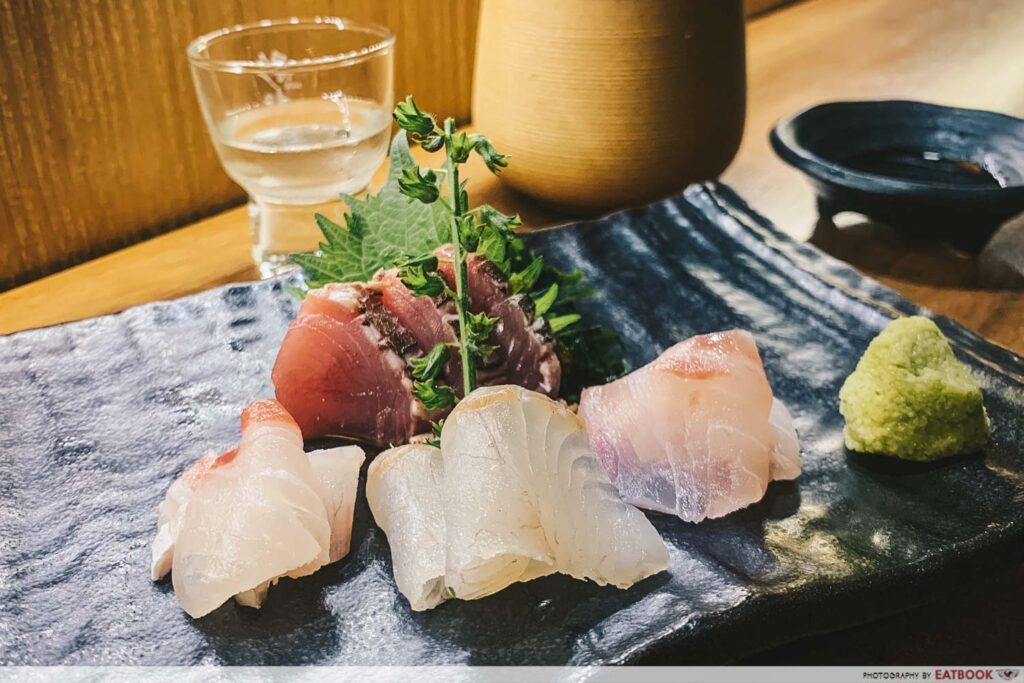 Headed by chef Takahiro Sato who previously worked at Michelin-starred Sushi Hashida and Melbourne's Kakizaki, Jimoto Dining serves up a true omakase experience that start from as low as $55+ for five courses.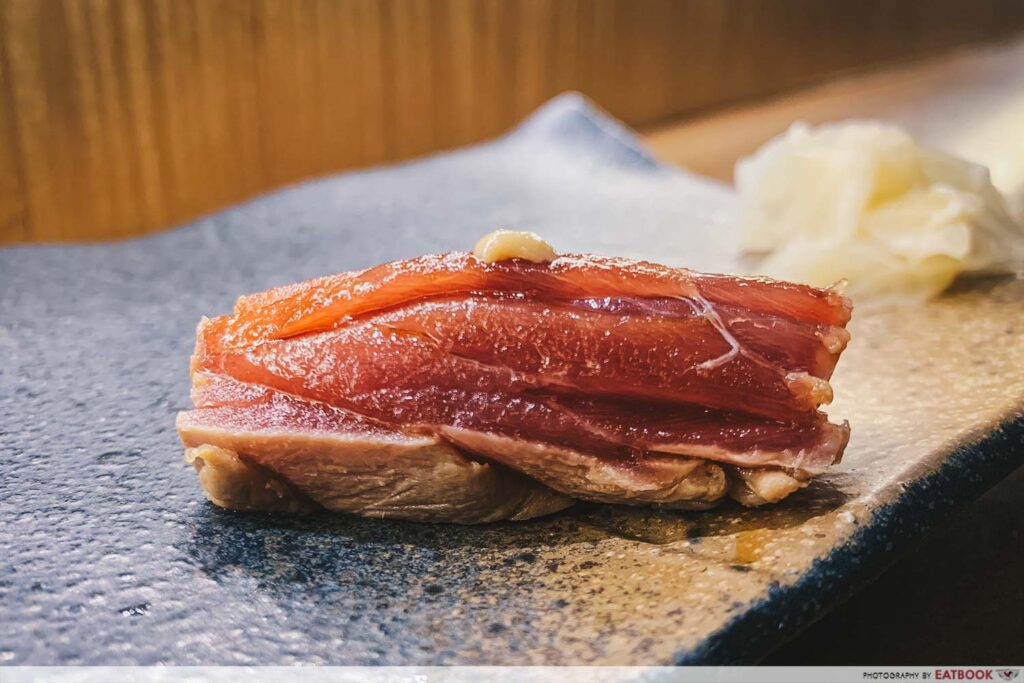 Given that the $55+ option is only available between 6pm and 7pm, we recommend getting their Sanpuru ($68+), Kakushin ($98+) or Zeitaku ($128+) if you're dining late. The Zeitaku is the only one on the list with a sashimi course, which allows you to savour quality sashimi cuts such as black gnomefish and flounder. They also have an ever-changing a la carte menu, featuring A4 Miyazaki Wagyu Ribeye (from $98+) and other quality dishes. 
Address: 325 Joo Chiat Road, Singapore 427582
Opening hours: Tue-Sat 6pm to 11pm, Sun 6pm to 10pm
Tel: 6223 3397
Website
---
4. Capitol Milk Bar
---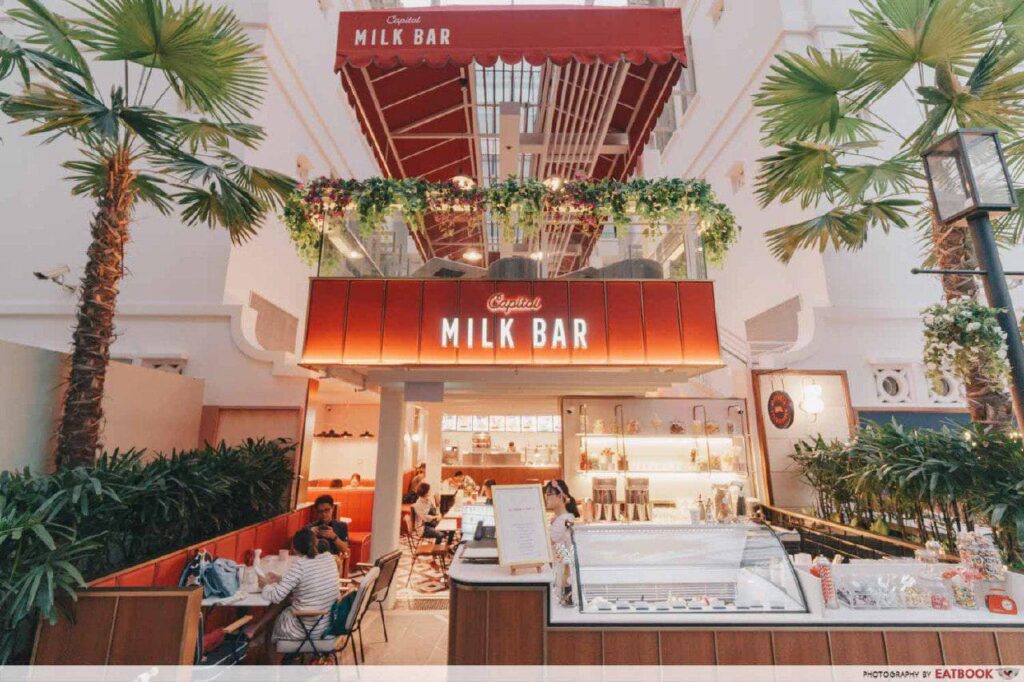 Set to recreate the same experience our grandparents had at the now defunct Magnolia Snack Bar, Capitol Milk Bar serves up a range of milkshakes, burgers, and other American-style comfort food.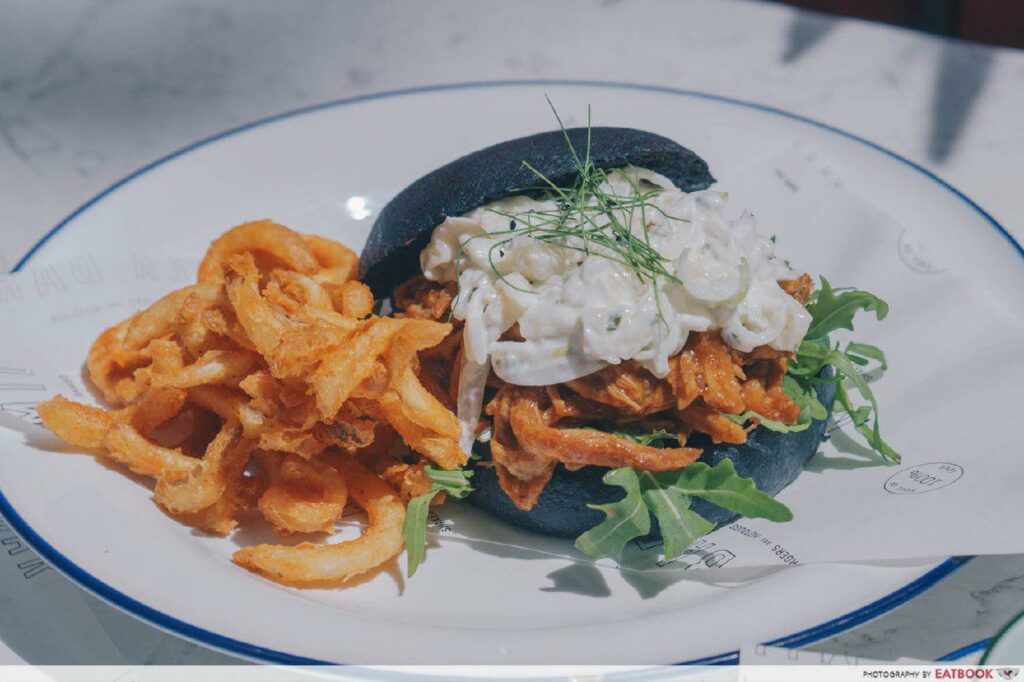 Get your hands messy as you sink your teeth into The Capitol ($19++), which comes packed with pulled pork, yuzu cabbage slaw and apple butter BBQ sauce. All burgers here come with a choice of bun. Opt for the multi-grain bun if you prefer something hardy to hold everything up together. End it off with a milkshake such as the Milo Dino Milkshake ($14++) and Singapore Dash Milkshake ($14++), which tastes like chendol.
Capitol Milk Bar: The Cafe Your Grandparents Paktor-ed At Is Alive Again With Burgers And Milkshakes
Address: 13 Stamford Road, Singapore 178905
Opening hours: Daily 11am to 9pm
Tel: 6715 6874
Website
---
5. Fireless Kitchen
---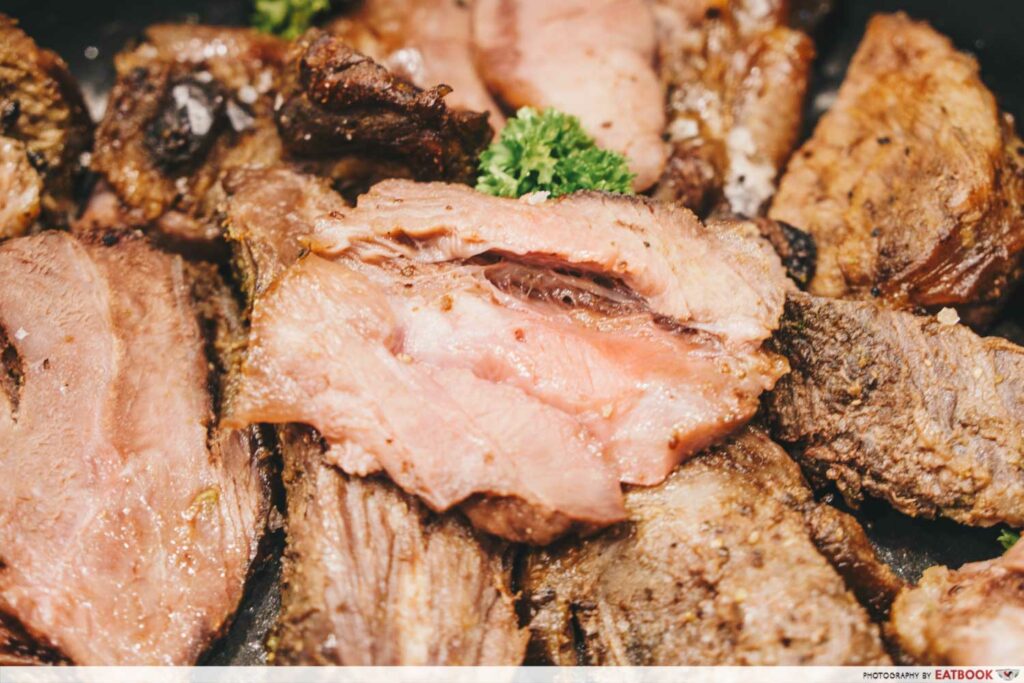 Health-conscious eaters can check out the wholesome bowls at Fireless Kitchen which includes poké and salad. Sous-vide cooking takes centre stage here, so you can expect their various proteins to possess the appropriate doneness.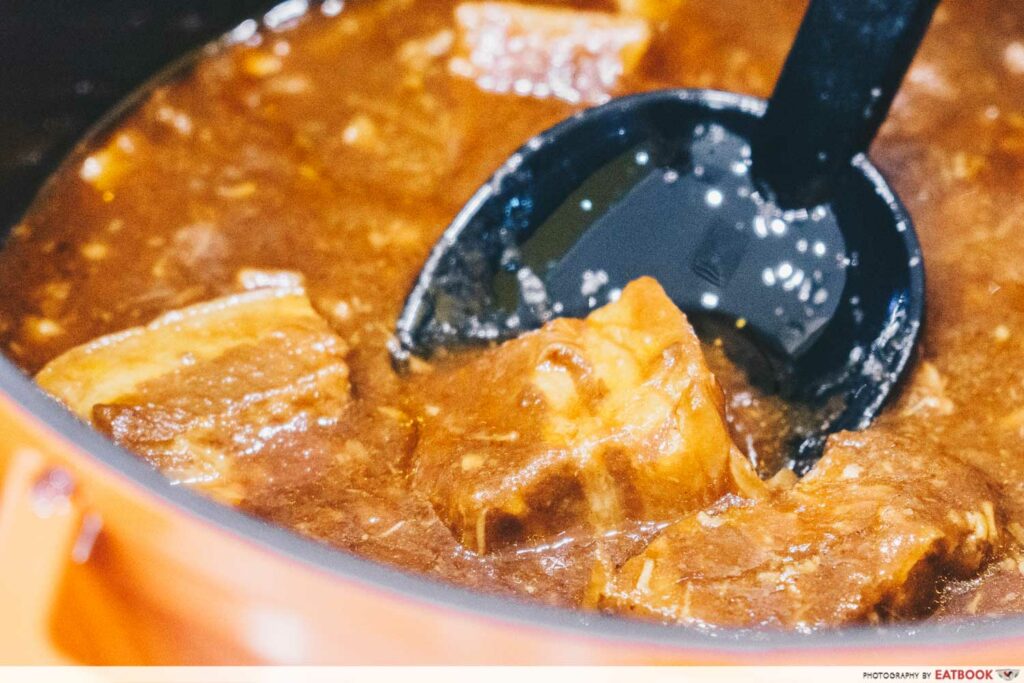 Fall in love from the first bite with their signature 12-hours Sous Vide BBQ Pork Belly. The layers of fat and flesh in this pork belly seem to melt into one, as your teeth cut through it in one clean swipe. Be sure to pair this popular main with their sweet potato mash. Velvety and slightly buttery, this silky bed contrasts superbly with the sweet and savoury protein.
Address: 109 North Bridge Road, #02-04, FUNAN, Singapore 170907
Opening hours: Daily 10am to 10pm
Website
---
6. Noka
---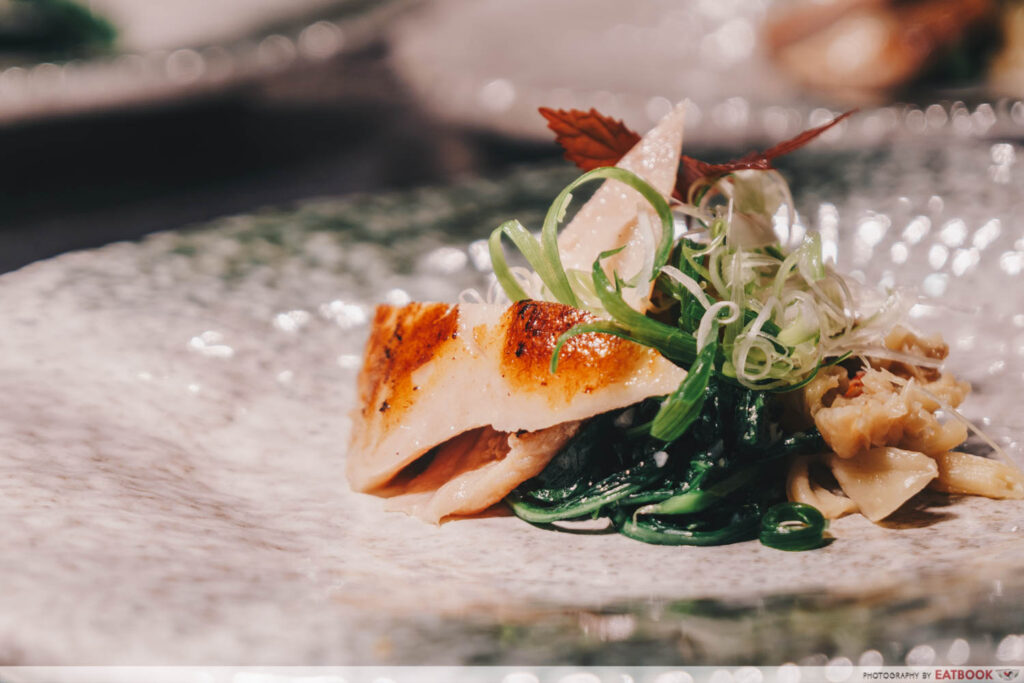 The brains behind Tiong Bahru Bakery, Open Farm Community, and Tippling Club have opened NOKA, a Japanese restaurant located on the rooftop of Funan mall.
Most of their vegetables, herbs, and edible flowers are grown on the adjacent rooftop garden—rooted in their quest for sustainability. The Black Cod Saiko-Yaki ($38++), for instance, features cress plucked straight from the garden.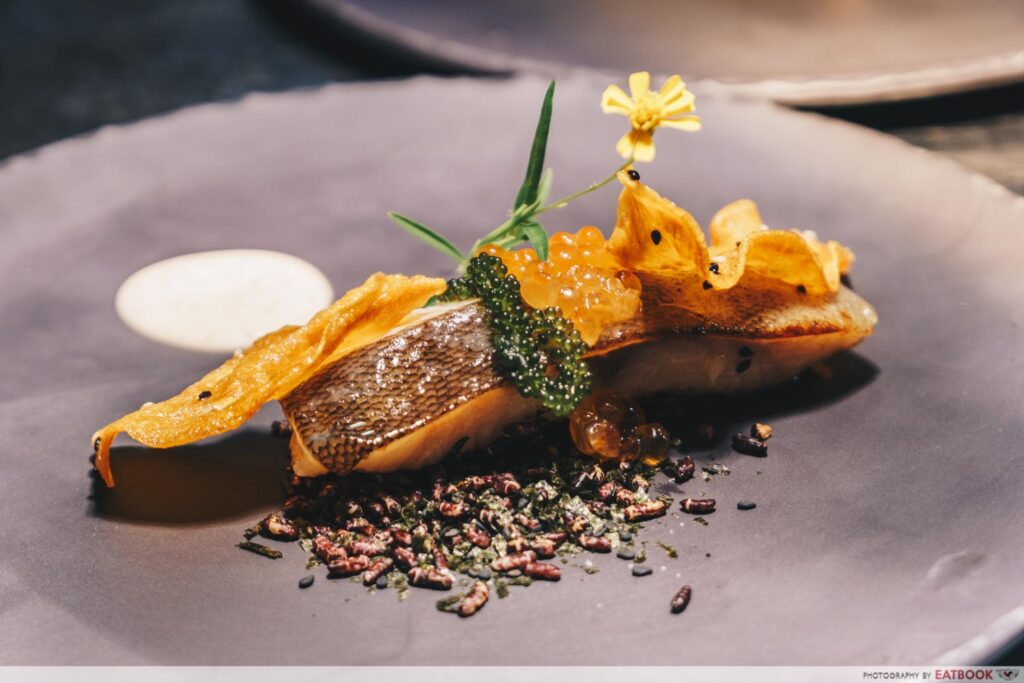 They also have an Omakase ($150++) menu, which showcases the best of local and Japanese produce. We tried their Shiokoji Pork Jowl, which features tender slices of Kurobuta pork that are marinated in umami-rich rice koji, and garnished with freshly-picked herbs.
End the meal with their Yuzu Cheesecake ($15++). The gentle yuzu sorbet pairs well with the cheesecake's decadent mouthfeel, and it's made better with tart bursts of berries and gold flakes for plating aesthetics. 
Address: 109 North Bridge Road, #07-38, FUNAN, Singapore 179097
Opening hours: Daily 11:30am to 2:30pm, 6pm to 10pm
Tel: 6877 4878
Website
---
7. Emma
---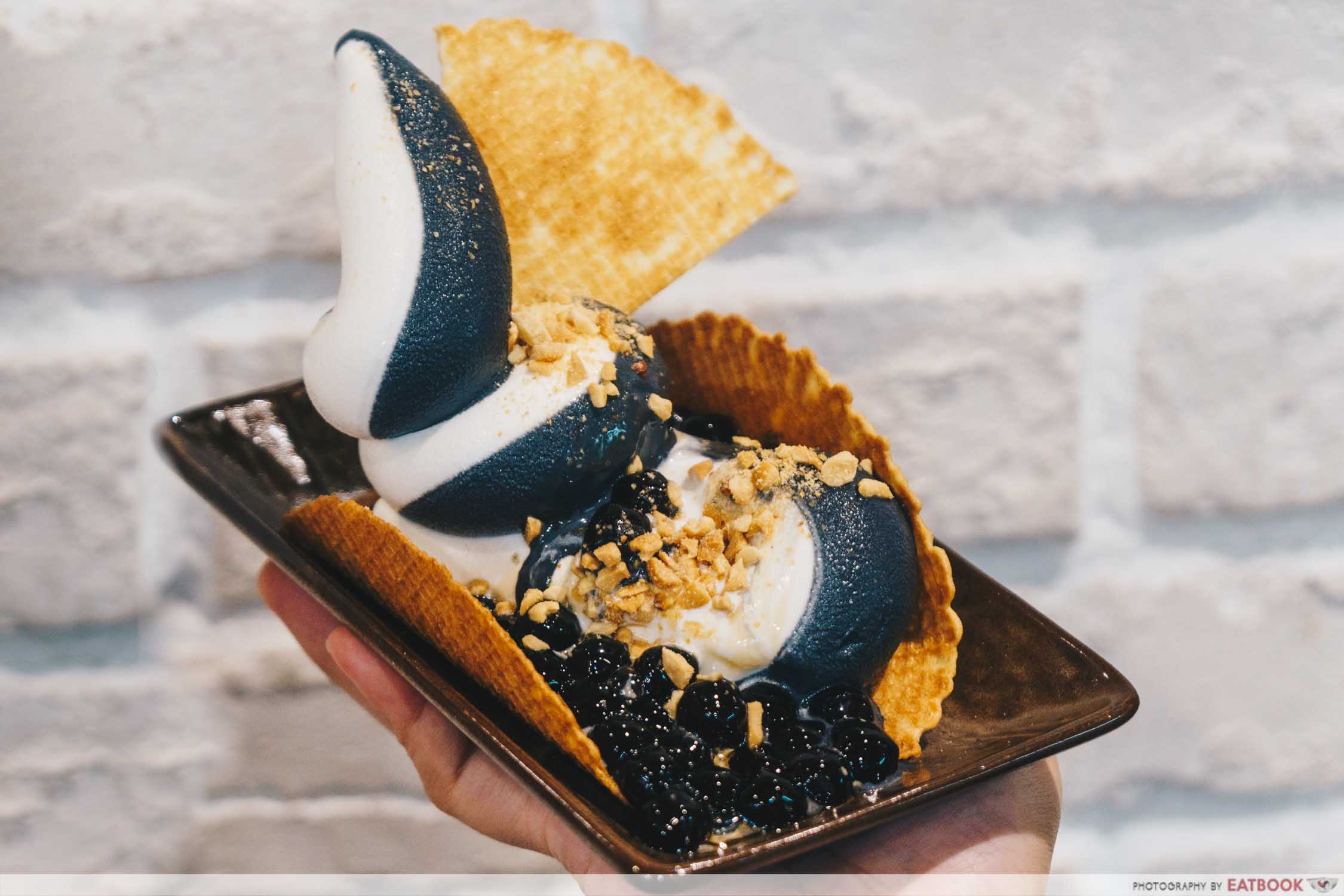 Emma joins the list of legit Japanese cafes and eateries in Singapore when they opened their first outlet at Plaza Singapura last month. Dishing out whimsical desserts such as the Wafer Bubble Mix Soft Serve ($6.80), Emma has already seen a constant buzz of attention from the public. Okinawan brown sugar is used in the cooking of the soft and chewy orbs, which pair best with the milky soft serve.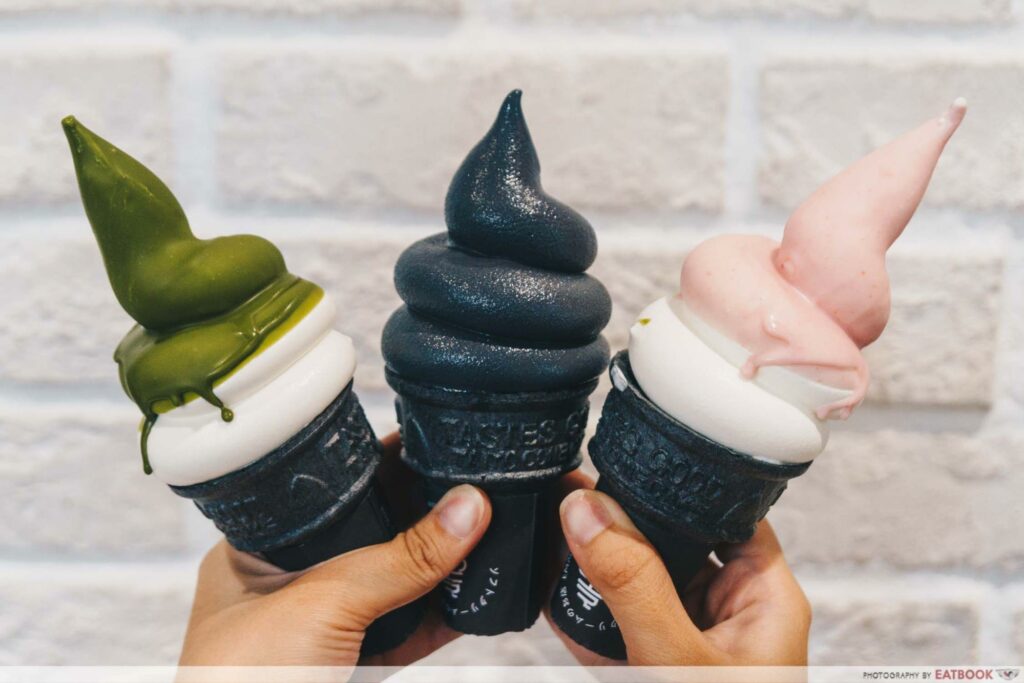 For an easy grab-and-go dessert, the gravity-defying Emma Soft Milk ($4.80) and Emma Charcoal Cheese ($5.50) are good options. The charcoal cheese ice-cream boasts a salty kick of cheese at every lick, hinting that Camembert might be added in the mix. We recommend the colourful Strawberry Dip ($5.30) and Matcha Dip ($5.30) for kids!
Emma: Famous Okinawa Brown Sugar Boba Soft Serve From Japan Opens In Plaza Singapura
Address: 68 Orchard Road, #B2-45, Plaza Singapura, Singapore 238839
Opening hours: Daily 11am to 9:30pm
Tel: 9019 5007
Website
---
8. Burger+
---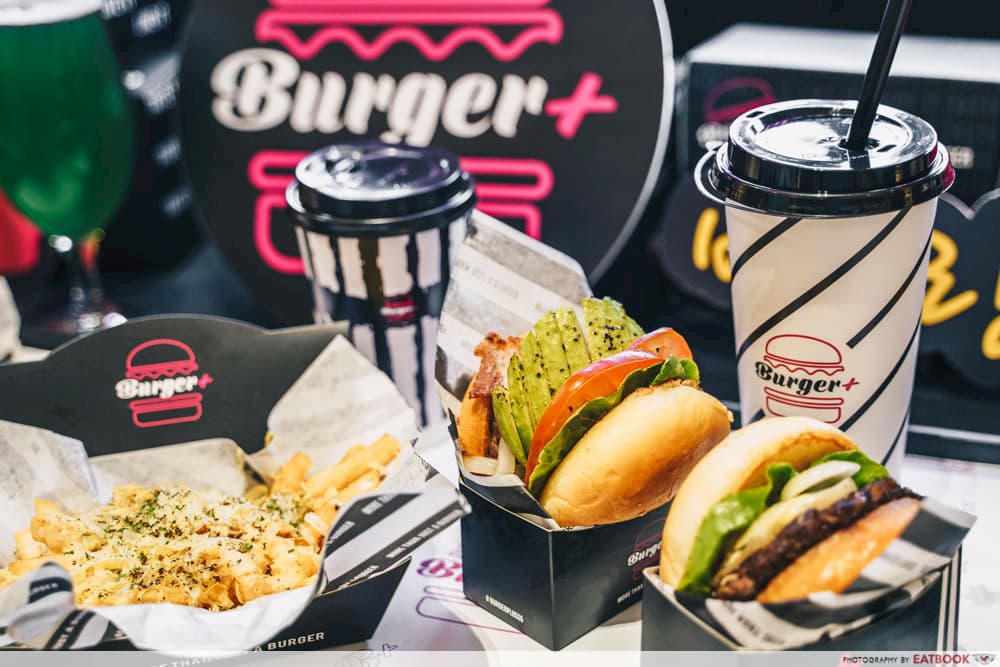 Burger+ is the latest entrant to the blossoming local burger scene. This homegrown burger store offers a refreshing take on burgers in Singapore, serving up smashed burgers with a touch of Korean inspiration.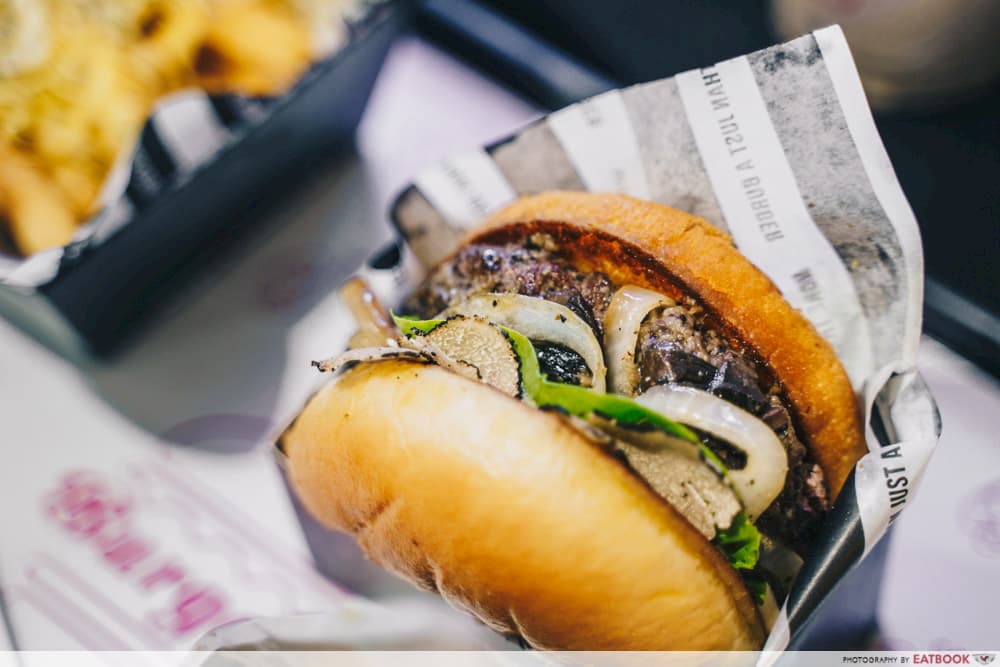 The Truffle Burger ($21) comes with truffle mayonnaise, truffle puree, sauteed button mushrooms, and shaved truffle, making this a truffle lover's dream. We also liked how their house-made potato buns are light and soft, with a nice pillowy bounce to them.

Address: 435 Orchard Road, #01-37/38, Wisma Atria Shopping Centre, Singapore 238877
Opening hours: Daily 10am to 10pm
Tel: 6694 1226
Website
---
9. 108 Matcha Saro
---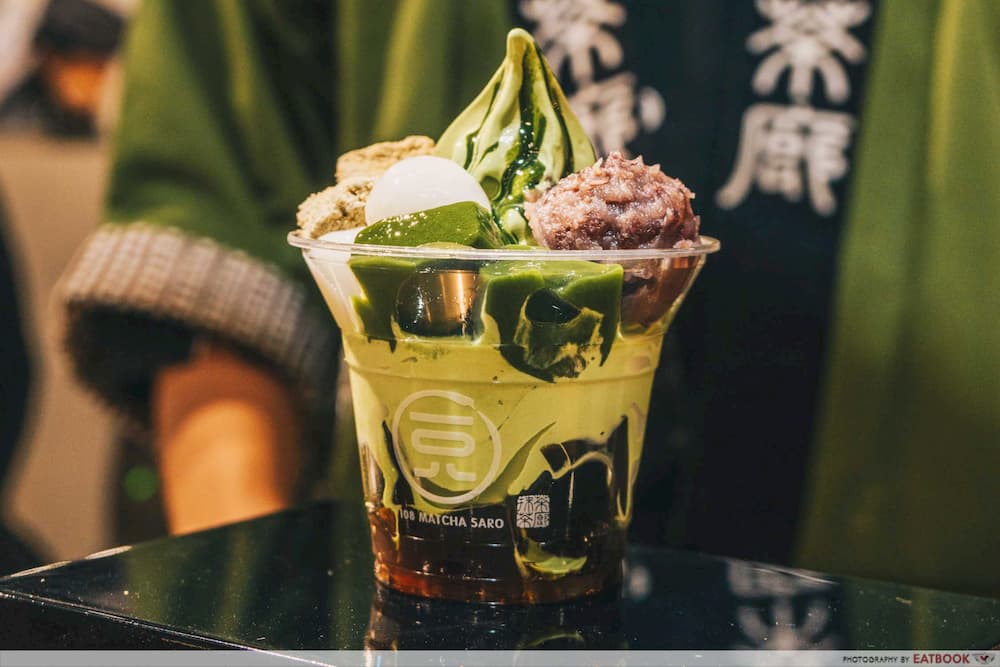 Hailing from Hokkaido, 108 Matcha Saro is a premium matcha dessert shop that's opened their first Southeast Asian store at Suntec City. Here, you'll find all sorts of tasty treats made with Uji matcha powder—derived from tea leaves of the highest grade.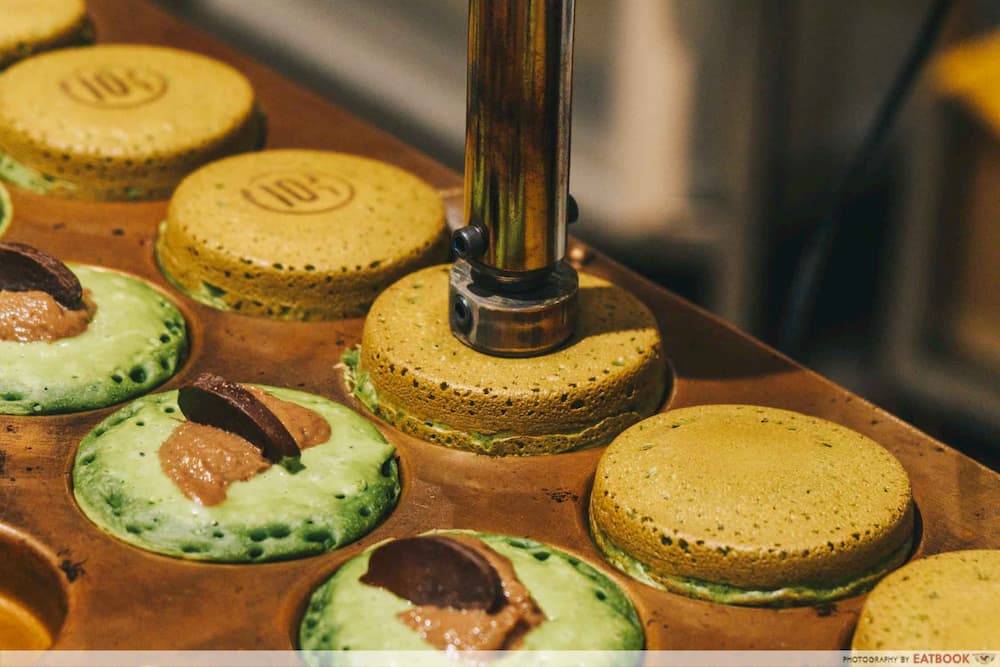 Be sure to try the Matcha Soft Parfait Deluxe ($8.50)—an indulgent cup filled with the likes of matcha soft serve, mochi, red bean, and jelly. There's barely any astringent sharpness here as the ice-cream is dulcet with hints of bitterness.
108 Matcha Saro: Famous Matcha Joint From Hokkaido Opens At Suntec With 1-For-1 Soft Serve
Address: 3 Temasek Boulevard, #B1-K5, Suntec City Mall, Singapore 038983
Opening hours: Daily 10am to 10pm
Website
---
10. Jok Jok Mor
---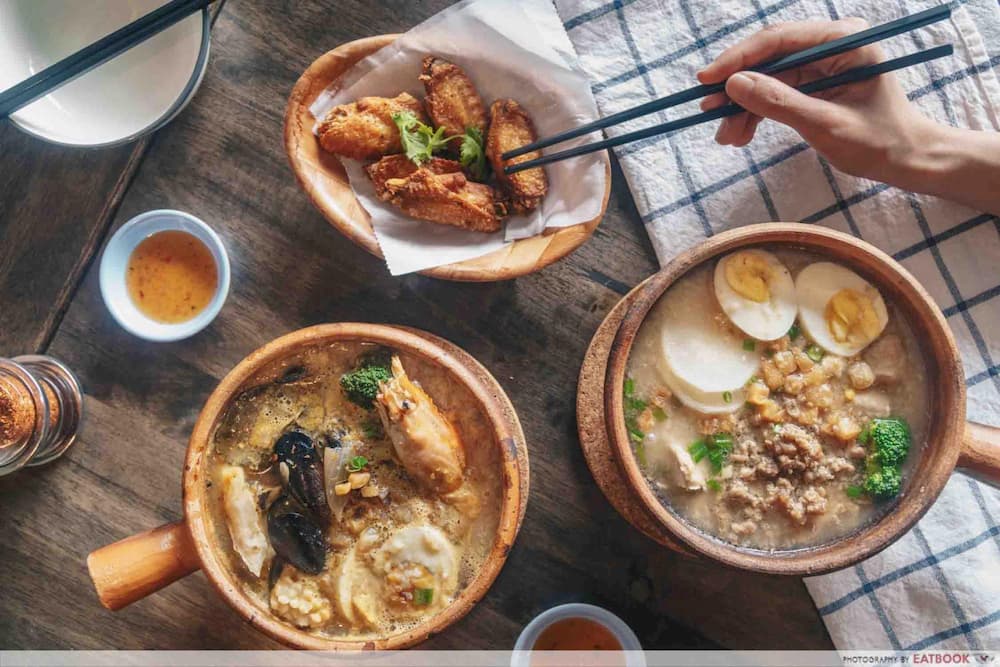 A new contender at Farrer Park is Jok Jok Mor, a Thai joint serving up hearty claypot porridge. This unlikely pairing of Thai flavours and porridge will take you back to the Land of Smiles. You can personalise your order with their straightforward menu. Get creative with the combinations of soups, such as tom yum and see ew kao, and toppings including chicken, pork, seafood, and vegetables.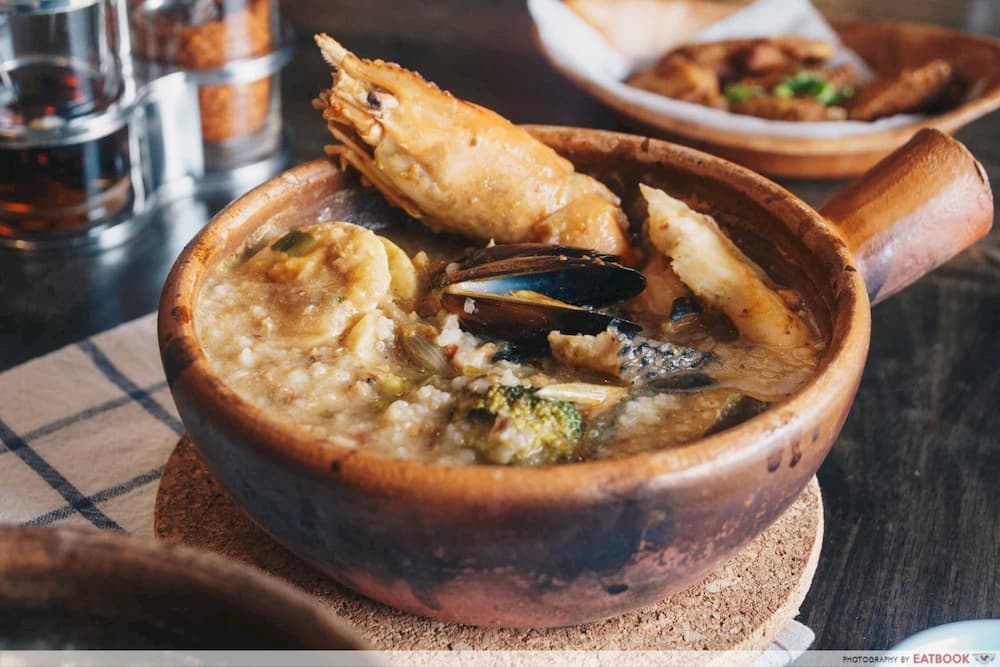 Tom yum fanatics should definitely try their Tom Yum Seafood Porridge ($16.90) for robust tangy flavours. The choice of seafood intensifies the savouriness of this sour and spicy dish. For something lighter on your palate, there's the See Ew Kao Pork Porridge ($8.90) with generous servings of different pork cuts.
Jok Jok Mor Review: Traditional Thai Claypot Porridge In Tom Yum Seafood Flavour At Farrer Park
Address: 129 Rangoon Road, Singapore 218407
Opening hours: Daily 12pm to 12am
Tel: 6721 9038
Website
---
11. Koji Sushi Bar
---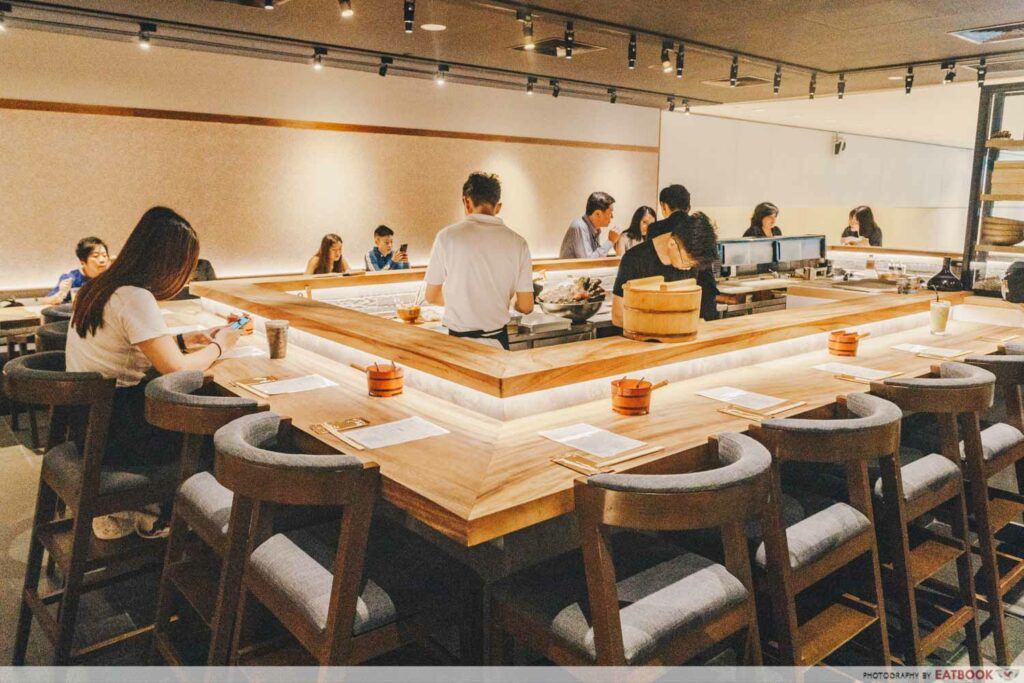 Koji Sushi Bar is well-known for delivering a serious sushi experience that doesn't burn a hole in your wallet. Serving affordable set meals for lunch, and refined omakase sets during dinner, this sleek yet cosy homegrown restaurant-cum-bar has launched a new outlet at Raffles City.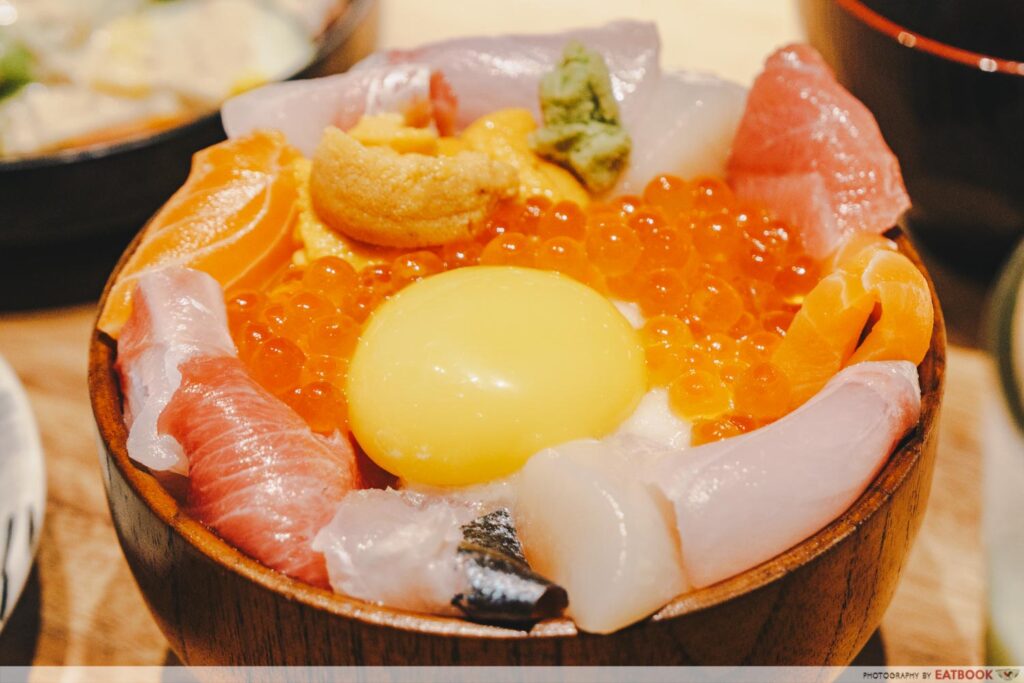 They are celebrating that opening with the limited-edition Tokubetsu Chirashi Don ($29++), exclusive to this new outlet. Piled high with seafood and accompanied by a side salad and miso soup, this brand new offering is value for money. Eight wonderfully fresh cuts of premium sashimi, such as uni and otoro, top the bowl. 
However, the bowl really sets itself apart with the inclusion of grated mountain yam and a sunny egg yolk. The duo combine to impart a creamy texture to the bed of rice, making every mouthful a treat.
Address: 252 North Bridge Road, #03-28A, Raffles City Shopping Centre, Singapore 179103
Opening hours: Daily 11:30am to 3pm, 6pm to 10pm
Tel: 6493 0122
Website | Full list of outlets
---
12. Beauty In The Pot
---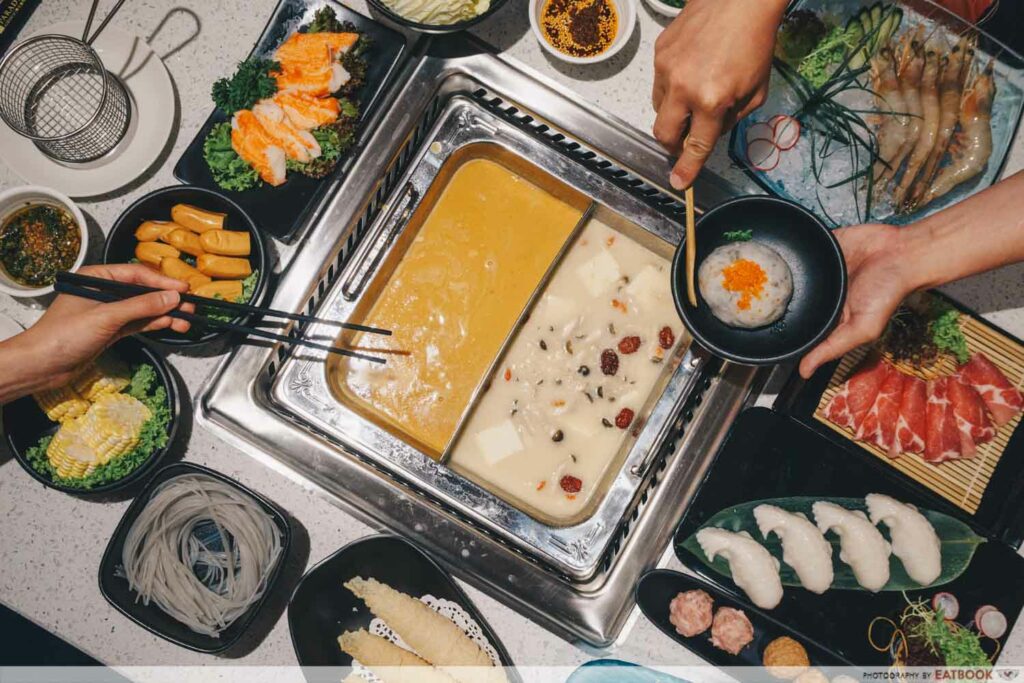 Westies can rejoice cause Beauty In The Pot has opened its first outlet at The Star Vista. Get your fill of steamboat with their signature broths such as Beauty Collagen, Spicy Nourishing Soup (Pork Bone Soup) or Cooling Coconut, in single pots starting from $14. If you can't decide what to choose, there is the option of twin pots ($8++) or quart pots ($5++).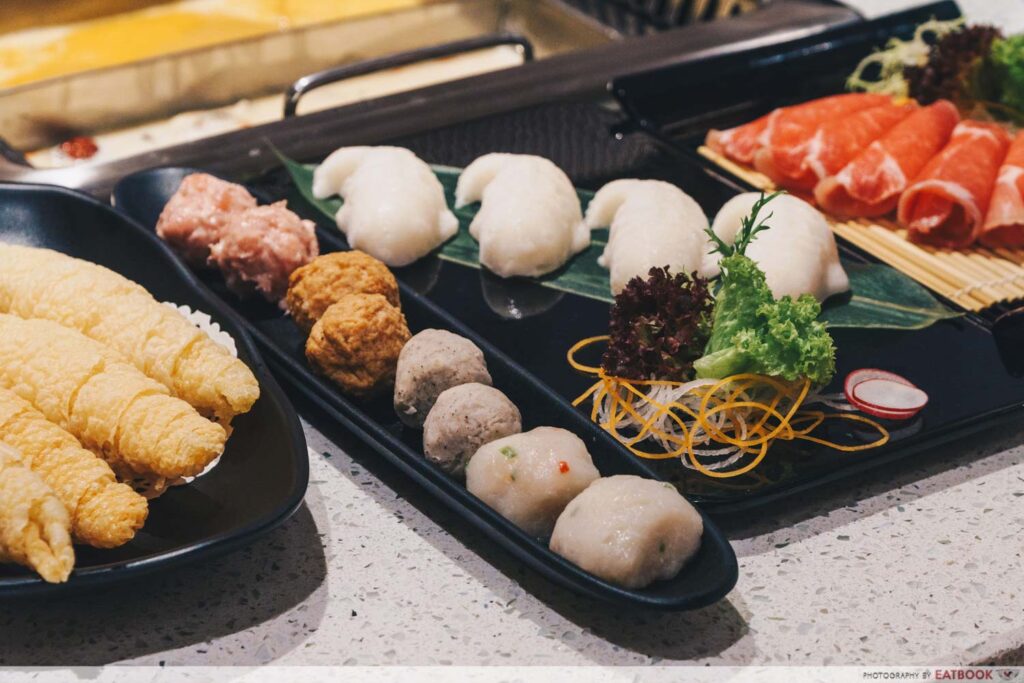 A visit to Beauty in The Pot is not complete without ordering their Signature Homemade Fish Tofu ($2.20++) and Fried Beancurd Skin ($5++). If you're not bursting from the seams, you can top up $4++ to load up on fruits or enjoy condiments along with your meal.
Address: 1 Vista Exchange Green, #02-24, The Star Vista, Singapore 138617
Opening hours: Mon-Fri 11:30am to 3pm, 6pm to 3am, Sat-Sun 11:30am to 3am
Tel: 6262 1692
Website
Full list of outlets
---
13. Wan Bar + Kitchen
---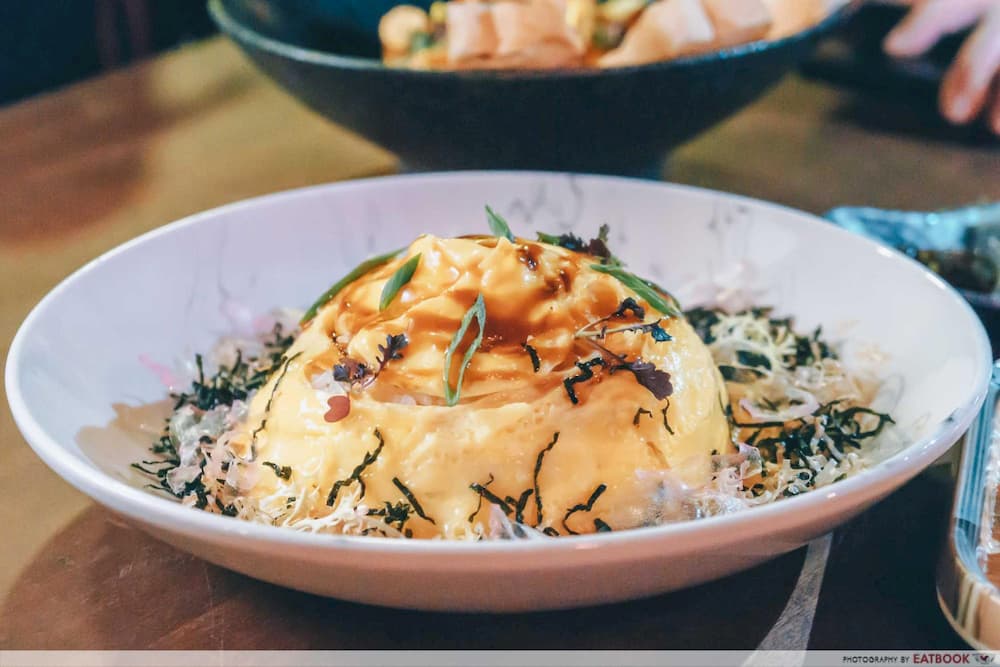 Found at a corner of Suntec City, Wan Bar + Kitchen is a party den that offers more than booze. Their large menu includes a variety of fusion mains, with one of my favourites being the Wok-fried Omurice ($14++). This dish comes with a fluffy layer of warm egg covering fried rice, prawns, luncheon meat, and mushrooms. Although I wished for more wok hei in the rice, the good balance of flavours in the dish was enough to satisfy.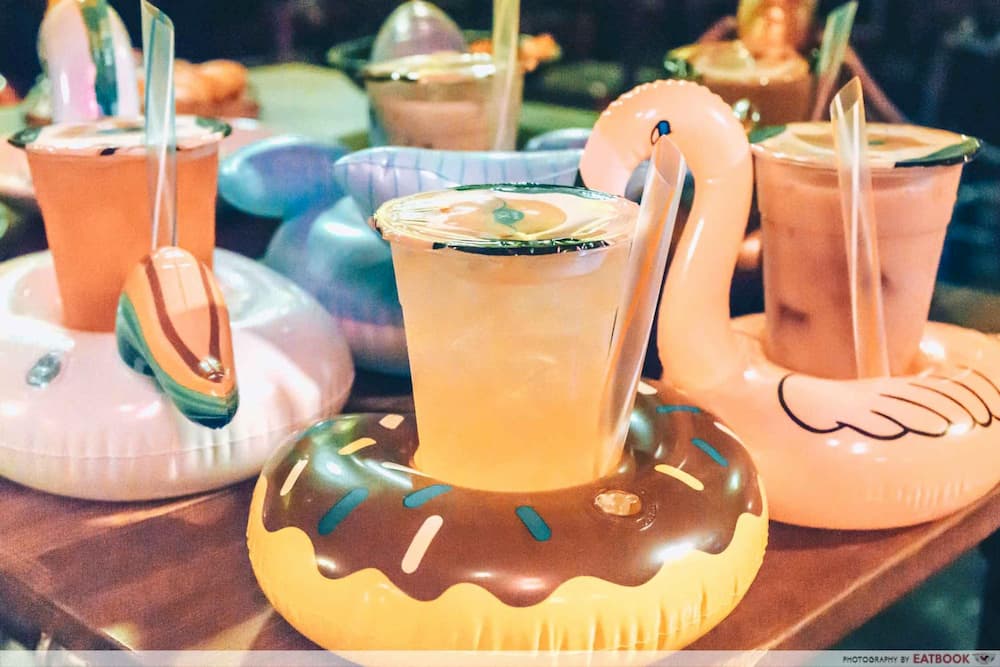 The drinks here don't look like the usual suspects at clubs. Their new range of alcoholic bubble tea are served in plastic cups just like the ones at your favourite BBT joint, complete with a cute float that you can bring home. Joining the latest bubble tea trend is Crazy B*tch ($15++), which comes with brown sugar pearls in matcha latte, honey, and a shot of Monkey Shoulder whisky.
Address: 3 Temasek Boulevard, #01-434, Suntec City North Wing, Singapore 038983
Opening hours: Mon-Tue & Thur 5pm to 1am, Wed & Fri 6pm to 10:30pm, Sat 6pm to 4am
Tel: 9171 2179
Website
---
14. Curious Palette
---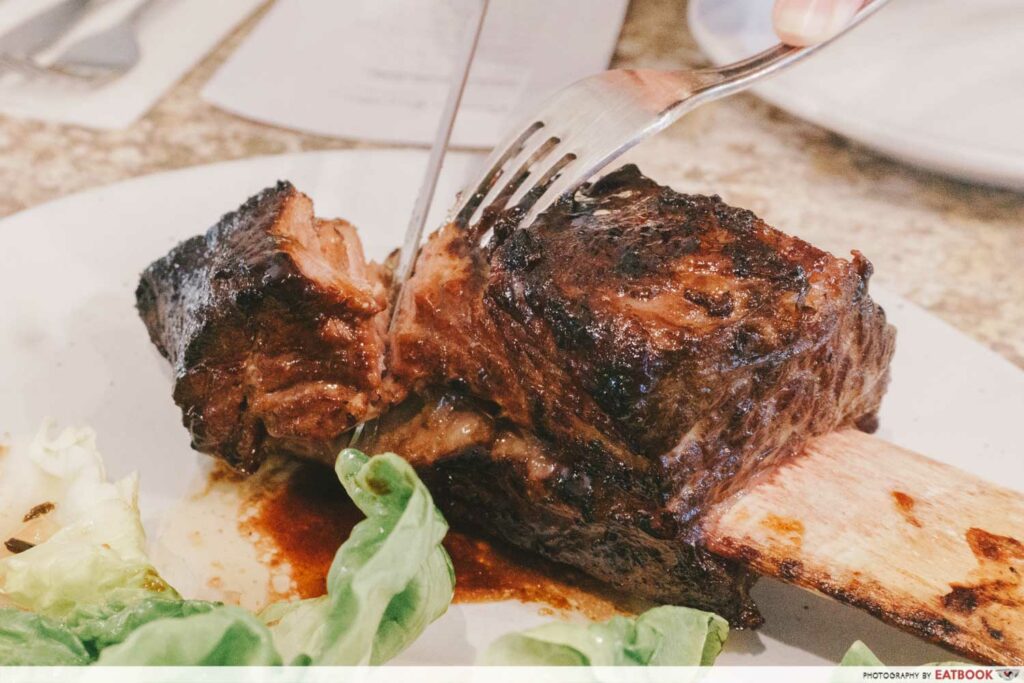 Nestled at a quiet corner of the CBD and furnished with a minimalist interior, Curious Palette is one of our top picks for a cup of coffee. Thanks to a recent collaboration with Magic Square alumnus, Chef Desmond Shen, this sleek cafe now boasts a creative line of fusion dishes. Highlights include their fork-tender 'Slow Cooked Short Rib, Burnt Soy' ($29.90++) and luxurious 'Prawn, Mentaiko Belacan Pasta' ($18.90++).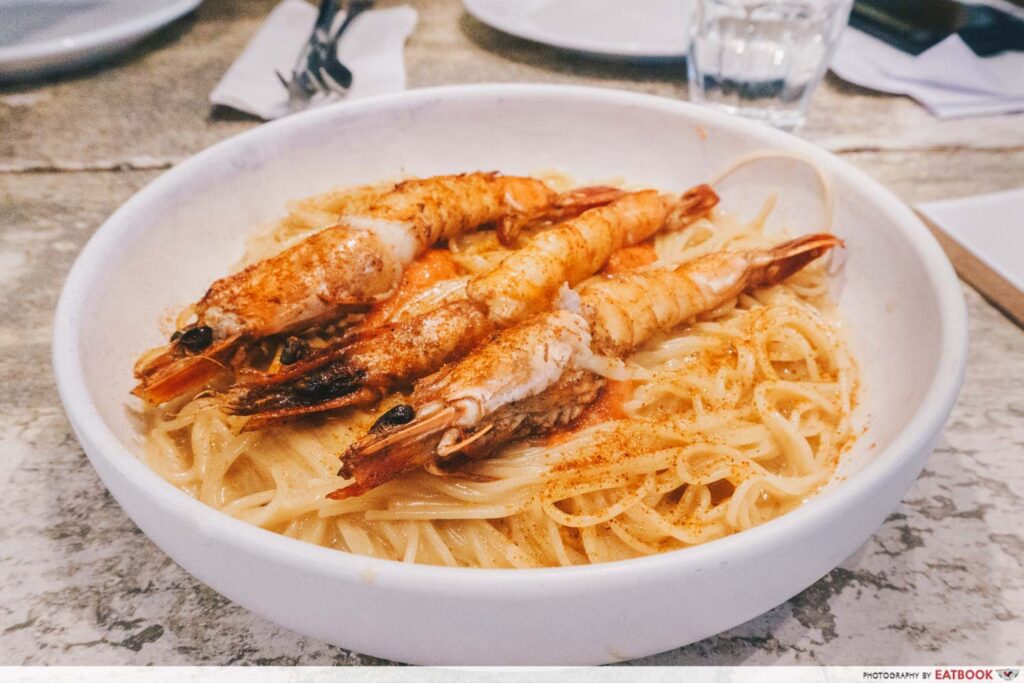 Stewed in a blend of prawn, shallot oil, belacan, and butter, the latter reminds one of prawn mee with its creamy, rich, and umami-packed kick. Completing this unique dish are three charcoal-grilled tiger prawns, which have a crustacean sweetness and pack a firm and succulent bite.
Address: 64 Prinsep Street, Singapore 188667
Opening hours: Wed-Mon 9am to 10pm
Tel: 6238 1068
Website
---
15. Baan Ying
---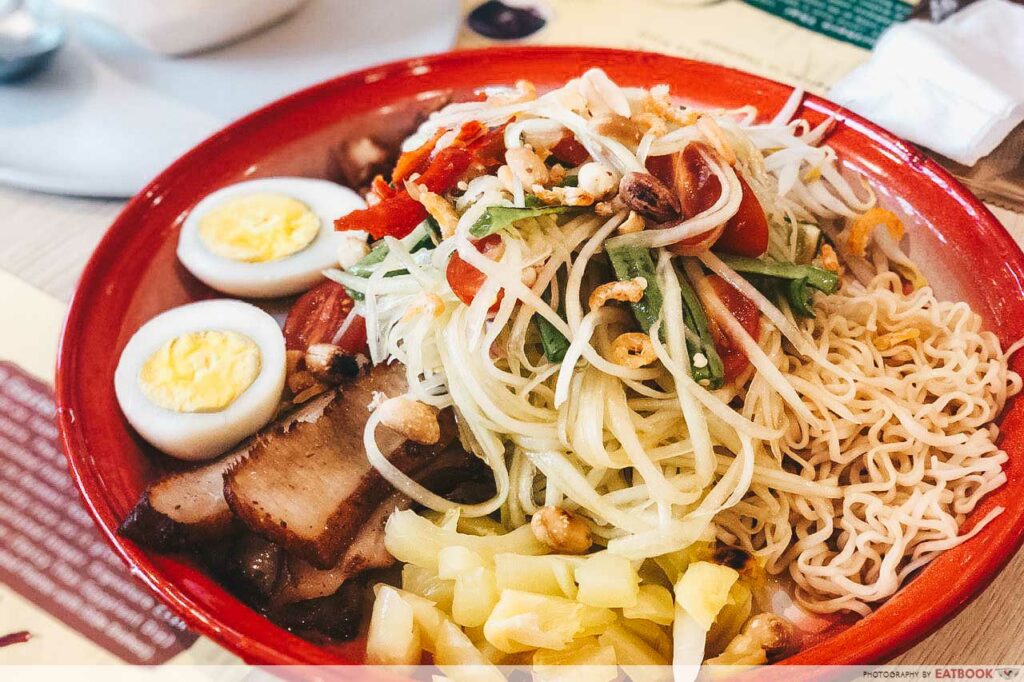 Baan Ying recently launched a new set menu called One Meal Around Thailand. It's available in groups of two, four, and eight. Each set offers dishes from Central, Northern, Southern, and Northeastern Thai.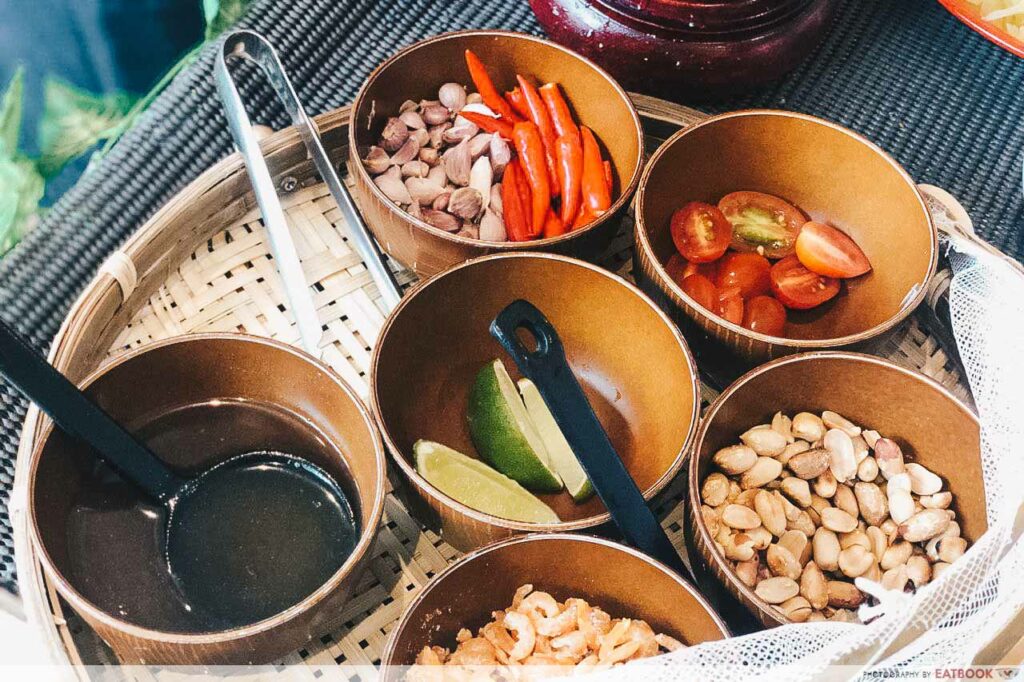 You won't find your typical pad thai, tom yum, and green curry here. Instead, expect dishes such as Fried Seabass in Tamarind Soup, Stir-fried Bitter Bean with Shrimp, and Spicy Thai Eggplant dip. Even the papaya salad is jazzed up with Mama noodles and a table-side performance. Prices start at $58.80++ for a six-course meal including drinks for two diners. One Meal Around Thailand is only available until the end of September 2019, so be sure to make a reservation while you can. 
Address: 103 Irrawaddy Road, #02-07, Royal Square @ Novena, Singapore 329566
Opening hours: Mon-Fri 11am to 3pm, 5:30pm to 10pm, Sat-Sun 11am to 10pm
Tel: 9111 7852
Website
---
16. Flaming Chicken Pot
---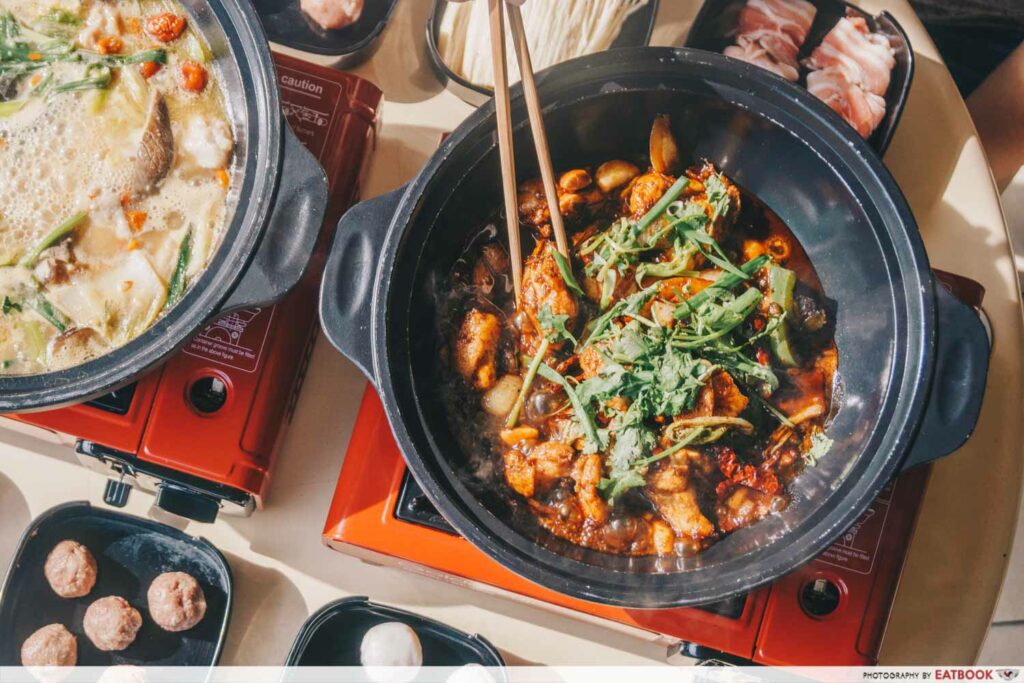 The weather may be sweltering hot, but that doesn't stop spicy dishes from being shiok. With that in mind, drag along a few hungry friends to Flaming Chicken Pot and enjoy their spicy Black Pot Half Chicken ($28+) together. Flambé-ed with premium Kweichow Moutai and stir-fried with an assortment of vegetables, this hearty pot chases away the heat with its piquant tang.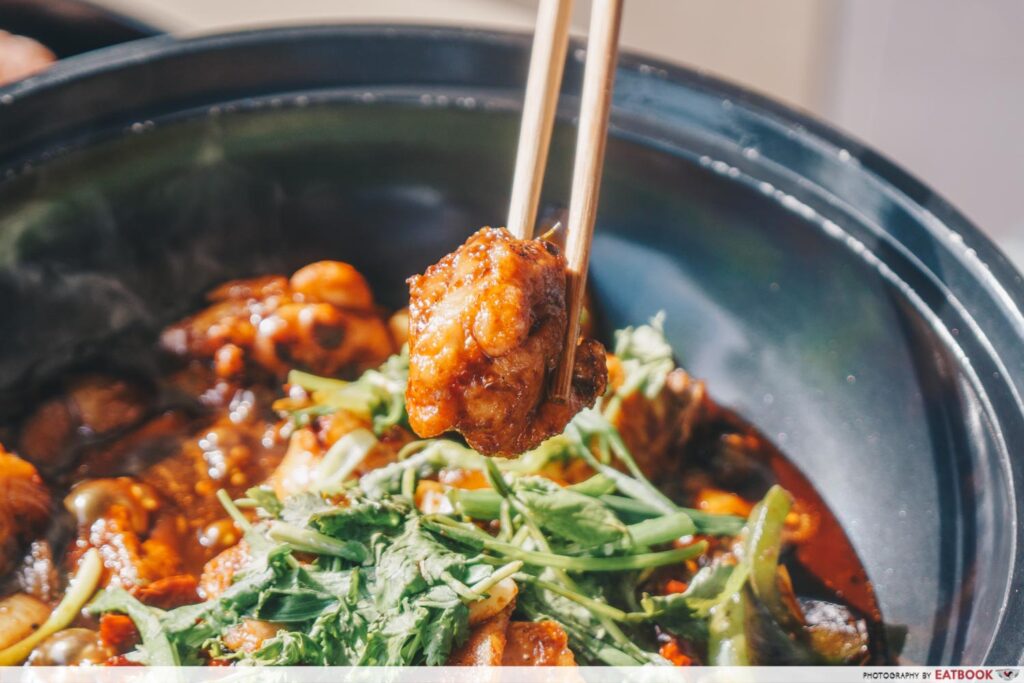 Boosted by a peppery injection, the tender and juicy chunks of chicken wow with their robust taste. Don't worry about the sauce drying up, as you can top it up with their collagen-rich broth. The thick and creamy soup lightens the spicy gravy while providing a full-bodied base for you to cook their various side dishes in. 
Address: 747 Yishun Street 72, Hiap Hoe Eating House, Singapore 760747
Opening hours: Daily 11am to 11pm
Tel: 8814 8151
Website
---
17. Tiffin Room
---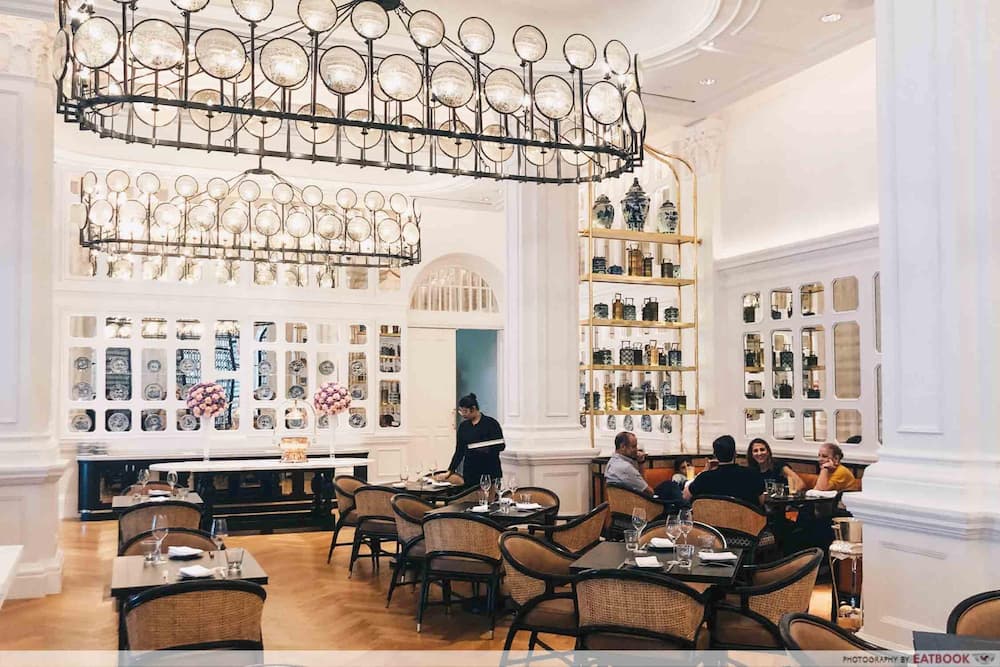 Back in action after two years of renovation is the regal Raffles Singapore. Found within this iconic hotel is Tiffin Room. The spacious and sophisticated restaurant has been serving North Indian food for decades, offering a buffet spread for lunch and a la carte options for dinner.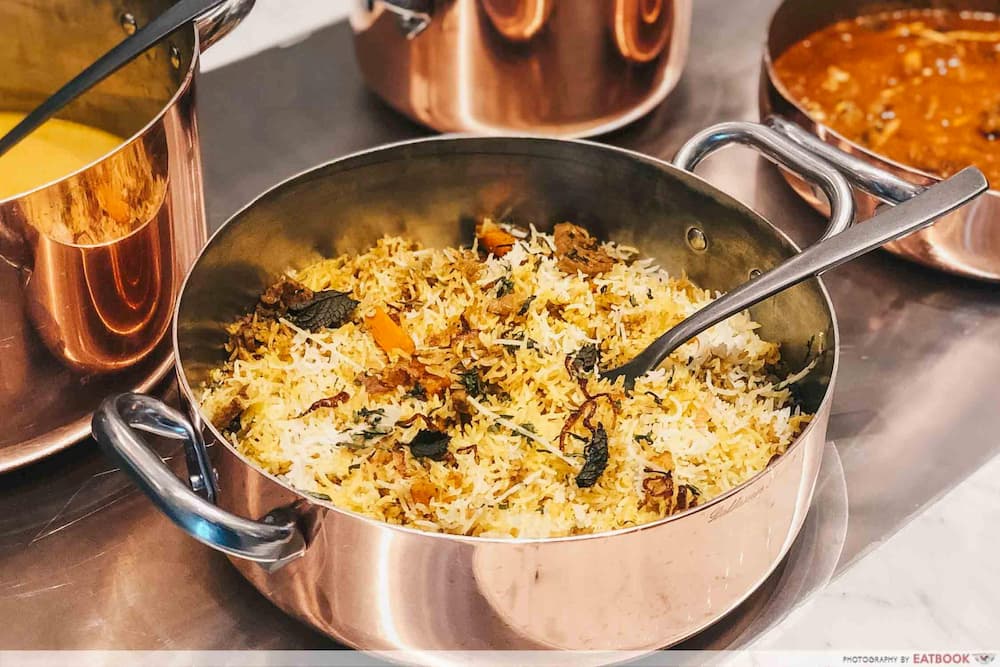 Just like the building that houses it, Tiffin Room offers absolute quality over quantity. Both briyani dishes—vegetarian and lamb—were on point, boasting moreish basmati rice that have been cooked with a multitude of fragrant spices. The curries were also delicious, offering balanced flavours that complement rice and naan. Be sure to try their house-made kulfi before leaving too.
Address: 1 Beach Road, Grand Lobby, Raffles Singapore, Singapore 189673
Opening hours: Daily 12pm to 2pm, 6:30pm to 10pm
Tel: 6337 1886
Website | Menu
---
18. Menya Kokoro
---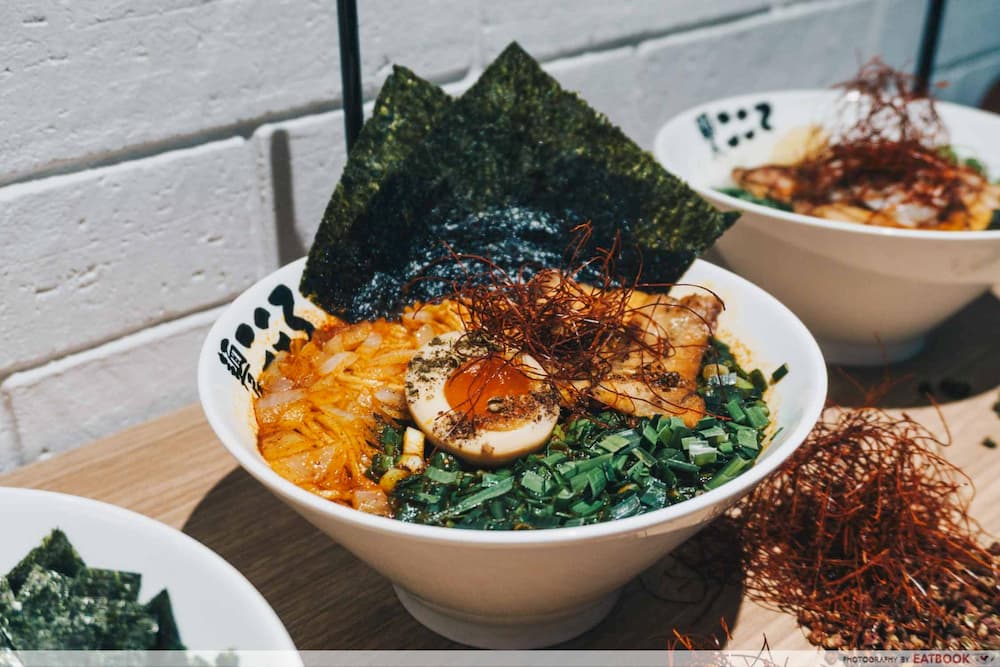 Menya Kokoro has two new dishes that will send mala fans into a frenzy. The Furious Mala Ramen Soup ($14.80++) and Furious Mala MazeSoba ($14.80++ for regular, $16.80++ for large) let you choose from three levels of spiciness. No matter which level you pick, you'll get that familiar tingling sensation on your taste buds thanks to the mix of Sichuan peppers, dried chilli, and chilli oil used.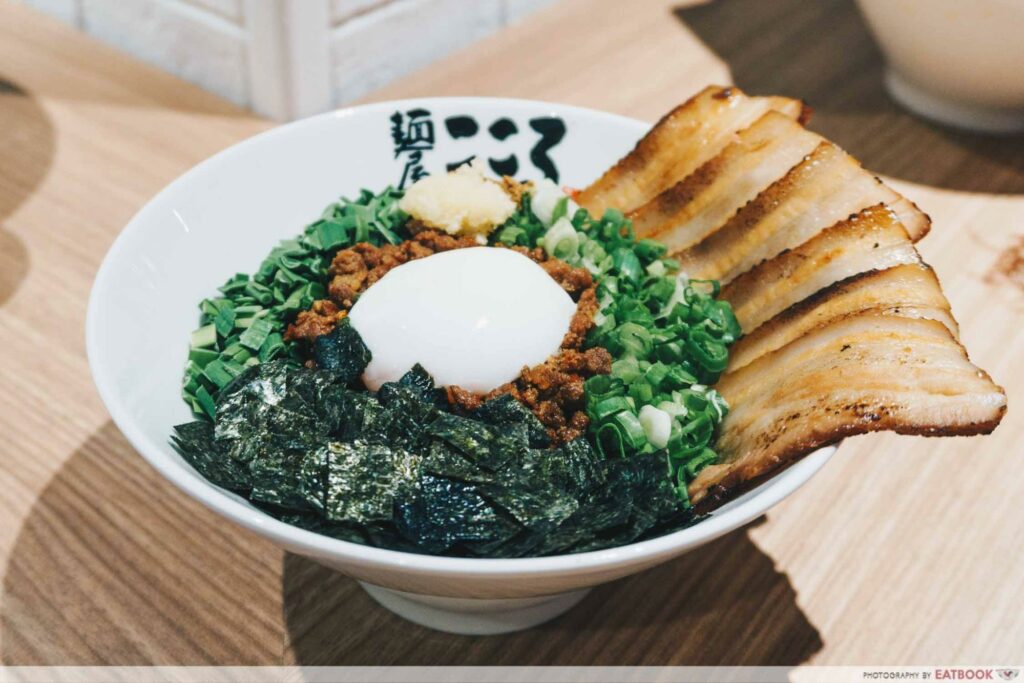 If you've long been a fan of the dry ramen chain, you'll be glad to know that they've upgraded their signature dish too. The new Mega Tokyo Maze Soba ($12.80++ for regular, $14.80++ for large) comes with extra pork chashu, along with their classic minced meat sauce. 
Address: 3 Temasek Boulevard, #03-313, Suntec City, Singapore 038983
Opening hours: Mon-Thur 11am to 3pm, 5:30pm to 9:30pm, Fri 11am to 3pm, 5:30pm to 10pm, Sat 11am to 10pm, Sun 11am to 9:30pm
Tel: 6235 3386
Website
---
19. Boufe Boutique Cafe
---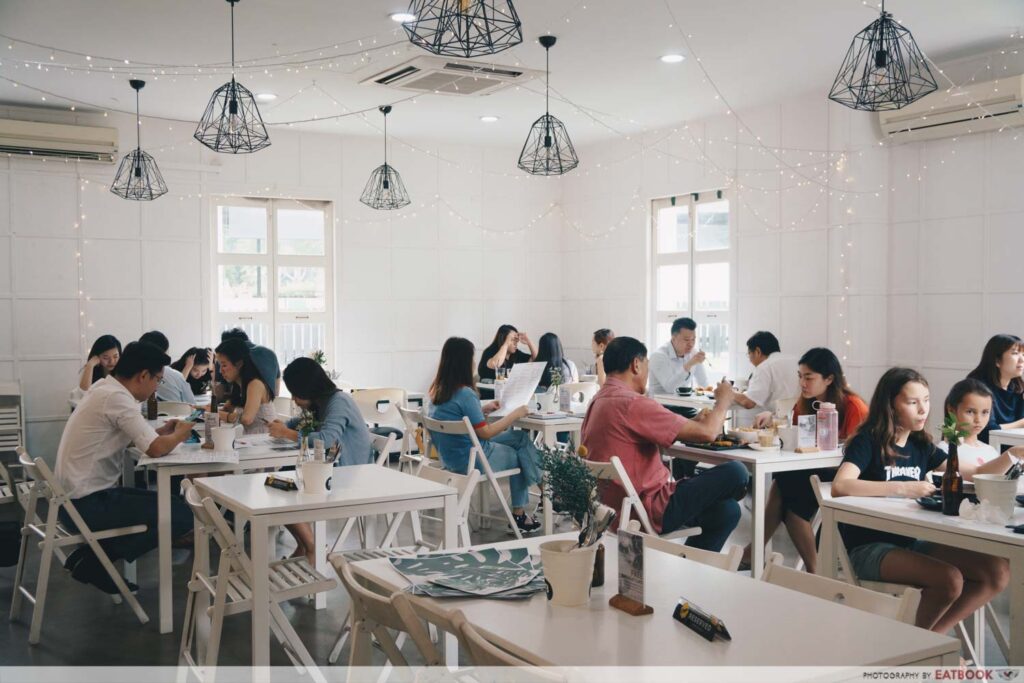 Situated in the quaint area of Tanglin Park is Boufe Boutique Cafe. With a hint of boho vibes in this minimalist cafe, Boufe is a great place for date nights. Try out their latest plant-based dishes, and you'll be surprised by how much they taste like meat!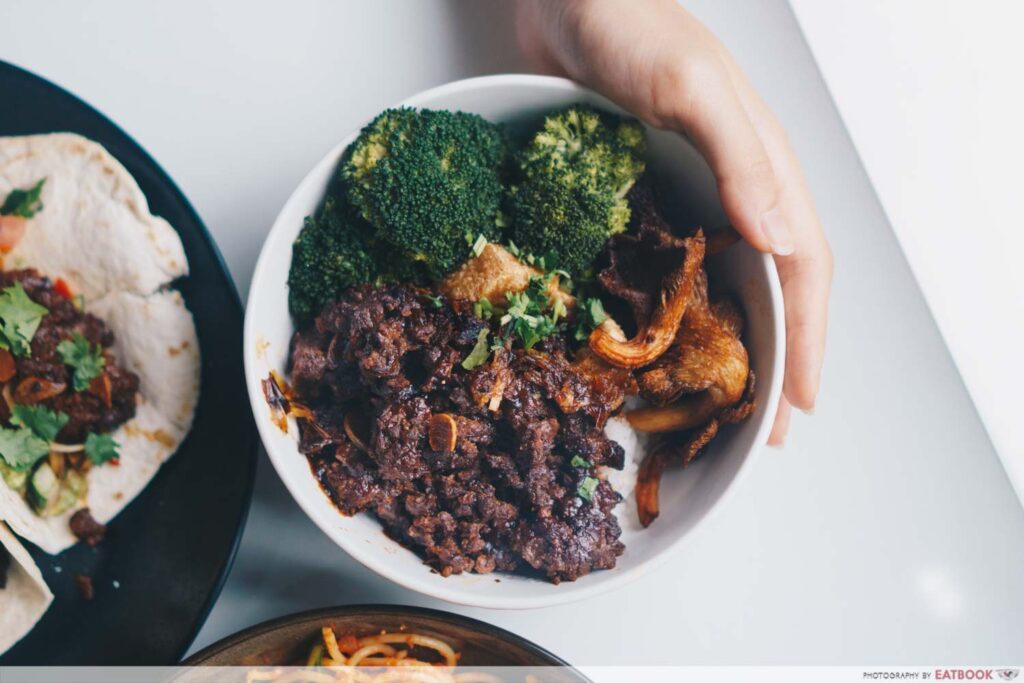 Impossible meat has been quite the rage these days, and Boufe has used it in the Impossible Lu Rou Fan ($16++). Besides this, they also offer Omnipork Meatball Tomato Pasta ($18++), featuring their in-house tomato sauce. The texture and flavours of these plant-based meat pass off as actual meat.
Address: 308 Tanglin Road, #01-01, Phoenix Park, Singapore 247974
Opening Hours: Daily 9am to 8pm
Tel: 6734 7656
Website 
---
Enjoy good food this August 2019
---
Paint the town red and white at these restaurants serving the likes of fusion Peranakan food and steaks. Most of them cater to a diverse range of preferences and budgets, so you can visit them for any occasion!
11 National Day Dining Deals Including 54% Off Hotel Dinner Buffets 
Photos taken by Lim An, Chiara Ang, Marissa Yeo, Pepita Hope Wauran, Koh Hui Qing, Cindy Yong and Sebastian Tan.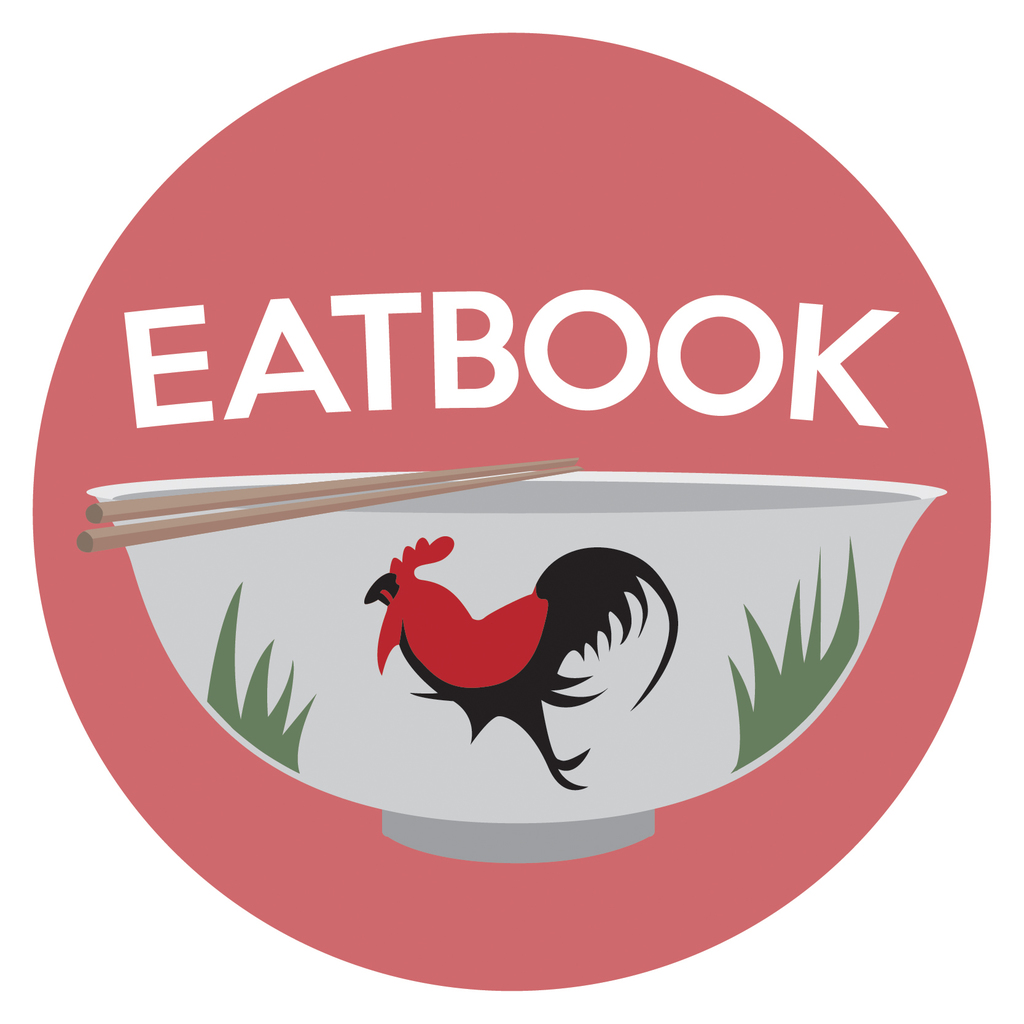 Drop us your email so you won't miss the latest news.