No Sugar Teas are never boring with these POKKA pairings
I love Singaporean food as much as the next person, but I'll be the first to admit hawker fare is not the healthiest.
I love my char kway teow glistening with oil and speckled with fatty lap cheong slices. I live for mornings where golden discs of prata leave grease stains on my fingers as I dip them in curry. Still, something has got to give so some healthy balance can be achieved, and that's why my go-to drink at any hawker centre is one of POKKA's No Sugar Teas.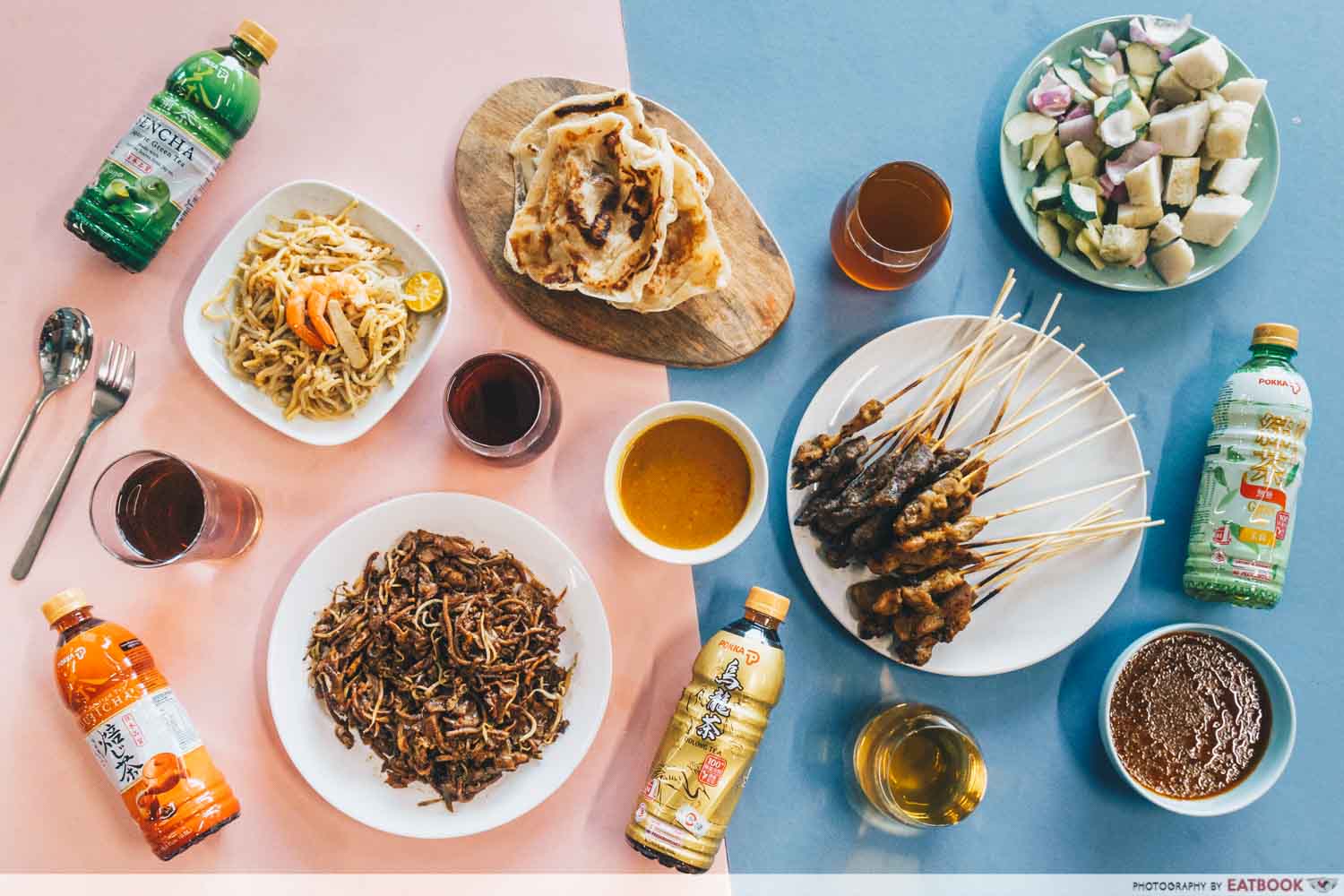 Made with zero sugar, additives, colouring or preservatives, these authentic Japanese teas marry quality with flavour and health benefits. Available in four flavours: Sencha, Houjicha, Jasmine Green Tea and Oolong, the POKKA No Sugar teas are a flavourful accompaniment to any meal ─ even your favourite hawker dish ─ with zero added calories. 
12 Best Prata Places in Singapore Worth Sacrificing Your Diet For
To prove this, POKKA has released a tea pairing guide, charting the tasting notes of every bottle in its No Sugar range. Though these drinks pair well with any cuisine, being the true blue Singaporean I am, I've tested each of the teas to come up with pairings for classic local dishes we all know and love.
POKKA Oolong Tea and Hokkien Mee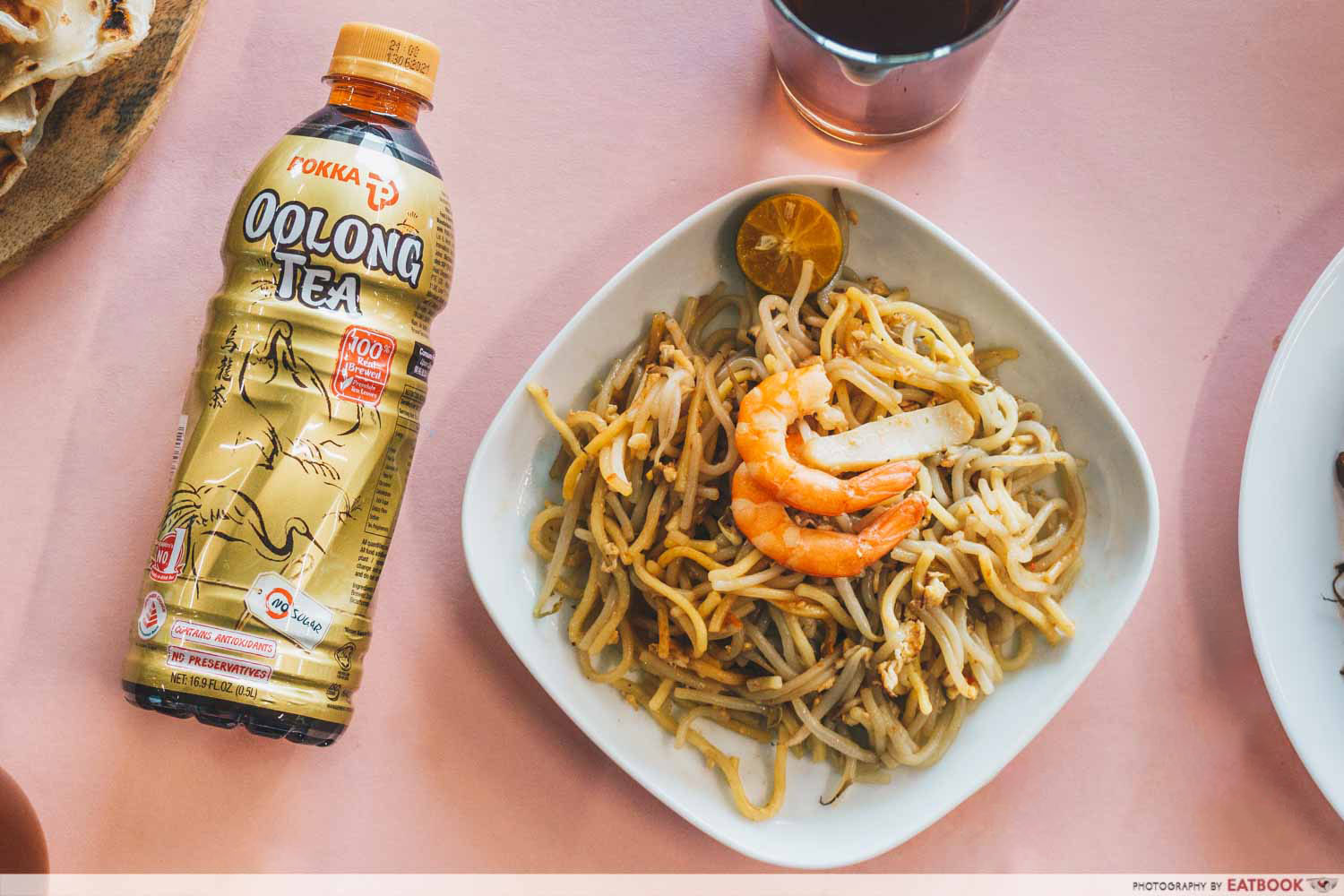 Oolong Tea is famous for being able to cut through oily, rich dishes. One greasy local dish I love tucking into with a bottle of POKKA Oolong Tea by my side is hokkien mee, as the tea's robust roasted notes tempers the lard-slicked noodles while its astringency degreases the dish, keeping it light and the jelakness at bay.
The POKKA Oolong Tea is also very versatile when pairing with deep-fried foods. I'll definitely order this the next time I am tucking into an XXL chicken cutlet at my neighbourhood Western food stall, or goreng pisang. 
12 Best Prata Places in Singapore Worth Sacrificing Your Diet For
POKKA No Sugar Houjicha and Prata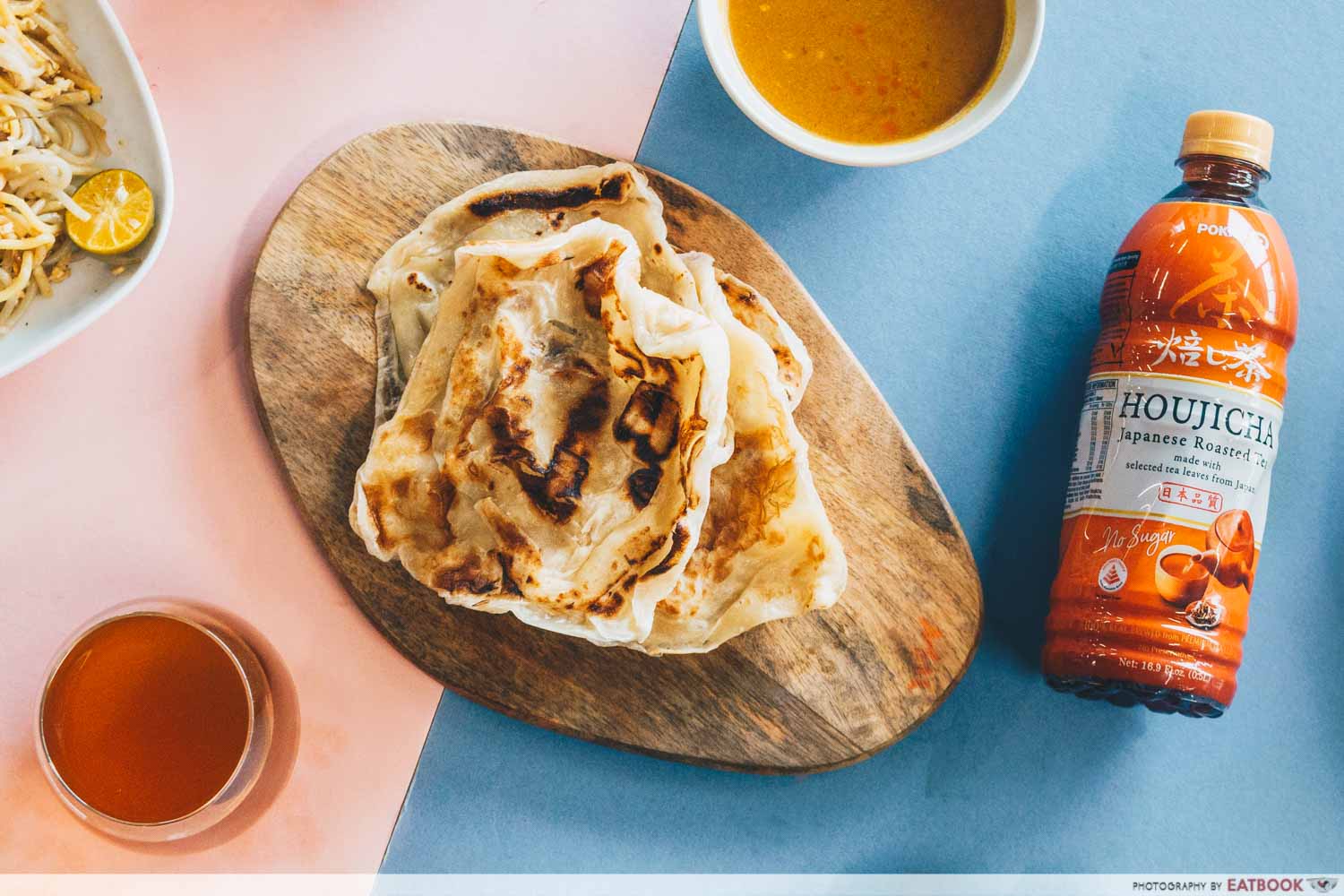 POKKA's Houjicha Tea is made from 100% real Japanese tea leaves that are roasted to impart a distinct flavour, and this makes it go best with foods that have a smoky undertone. While roasted meats are a sure-win choice for this pairing, prata also works extremely well, given how the tea teases out the grill-kissed charred bits from everyone's favourite breakfast and supper dish.
Instead of going for a rich teh halia or teh tarik with your next prata order, give this POKKA Houjicha pairing a go.
Limpeh Review: Supper Spot In Kovan For House-made Stir Fried Yam Cake And Carrot Cake
POKKA No Sugar Sencha and Char Kway Teow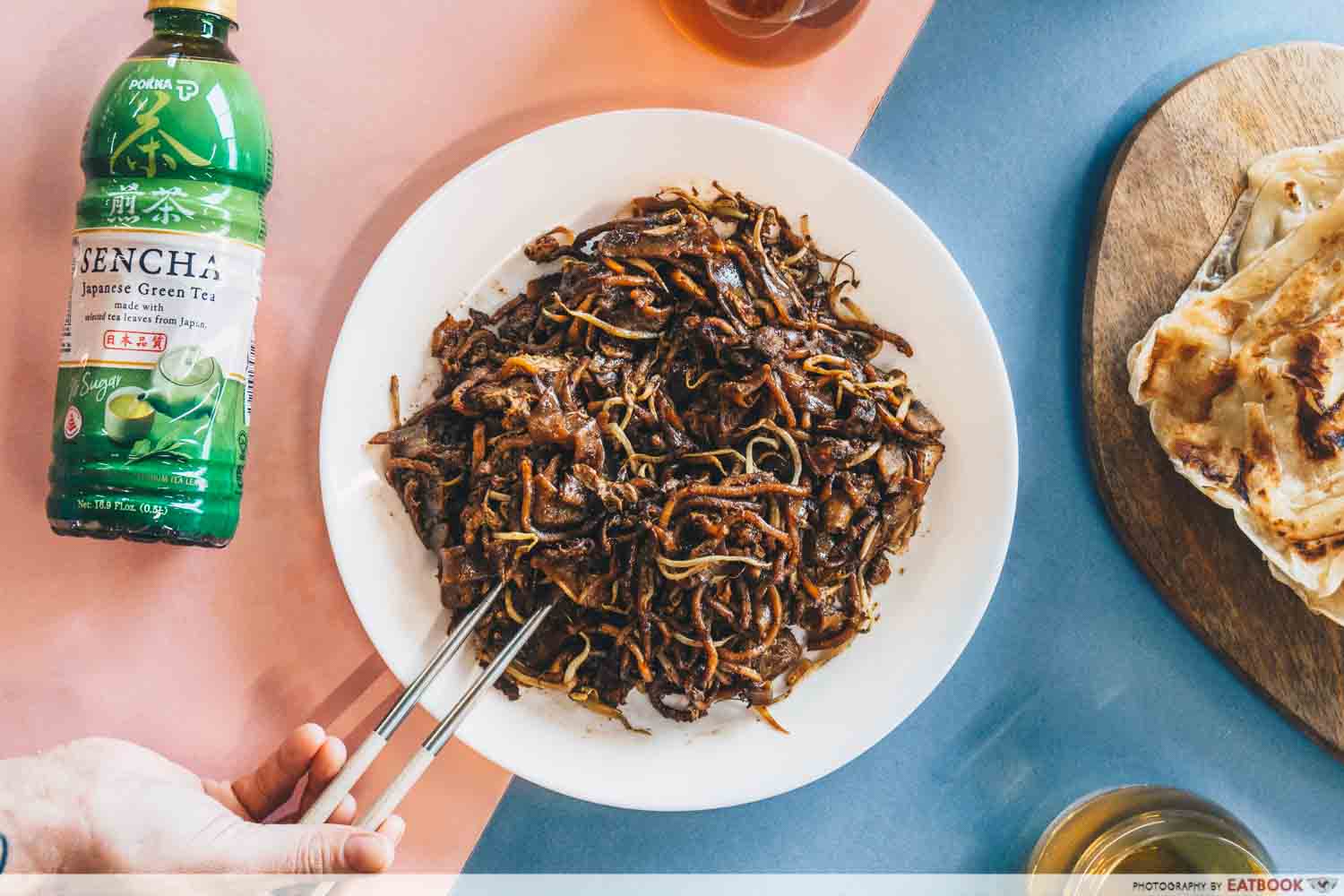 Don't @ me when I say this, but cockles, better known as see hum, are what makes char kway teow amazing. These briney nuggets, spliced throughout sweet dark sauce-stained noodles and lap cheong slices, are what elevates the flavours of char kway teow beyond just one note.
To enhance the umami of the see hum and to lighten the overall plate, pair char kway teow with POKKA's Sencha. Made with mildly floral sencha leaves, the tea has a lingering flavour that really accentuates the char kway teow, given how it complements the umami of the cockles.
The POKKA Sencha is an excellent choice to pair with other seafood dishes easily found at your neighbourhood hawker, such as Cantonese-style steamed fish, la la and more.
16 Home-Based Chilli Makers For Spicy Mala Chilli, Sambal And More
POKKA No Sugar Jasmine Green Tea and Satay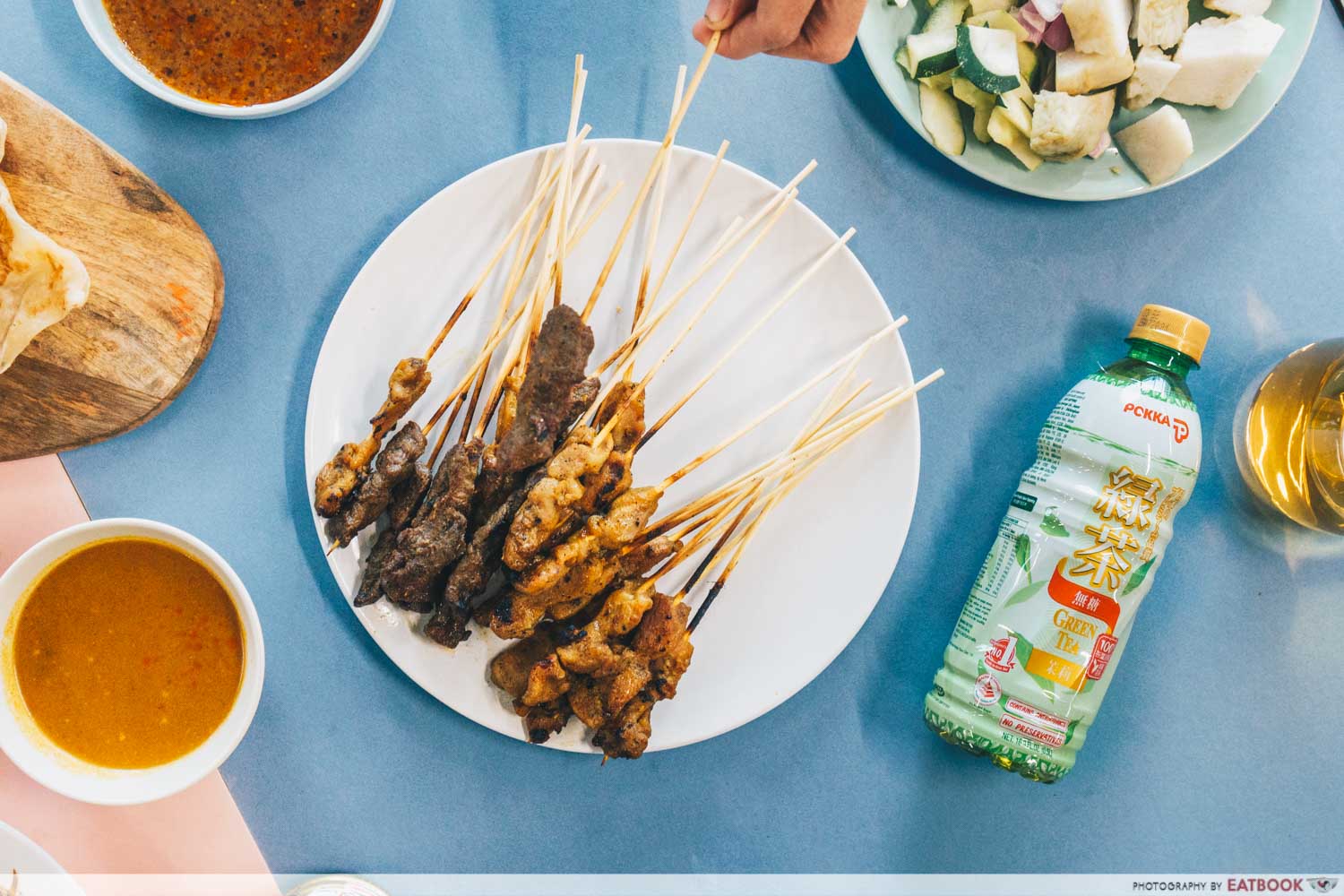 The POKKA No Sugar Jasmine Green Tea has a soothing, sweet and floral body that refreshes the palate after spicy dishes. Though some easy touchstones for this pairing are full-flavoured spicy classics like chilli crab or curries, the POKKA No Sugar Jasmine Green Tea is so versatile that it also works its quenching magic when having dishes rich in aromatic spices, like satay.
All my fondest hawker centre meals star a heaping plate of fragrant satay in the centre of the table, accompanied by chunky peanut sauce laced with chili oil. When I need something light to balance all the heaviness from the aromatic skewers and piquant dipping sauce, the POKKA Jasmine Green Tea is an easy choice.
Kota88 Review: Late-night Resto Serving Pork Nasi Campur, Pork Satay And A Cheap Liquid Buffet
POKKA No Sugar Teas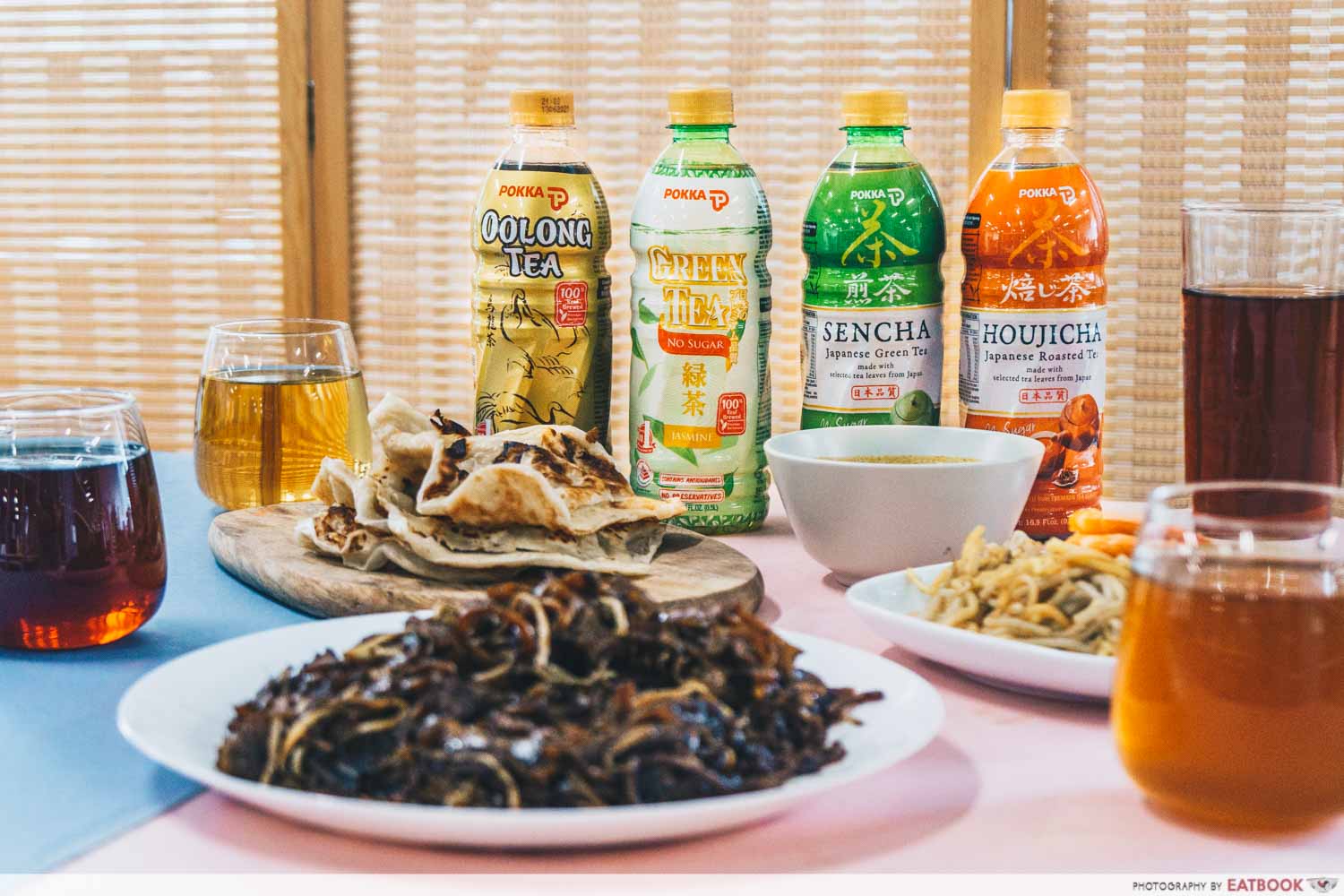 Whether you're loyal to zero sugar teas or looking for a healthy balance the next time you're indulging in all your hawker favourites, POKKA's No Sugar Tea range offers the perfect pairing.
Stand a chance to win GrabFood vouchers by purchasing $5 worth of POKKA No Sugar Teas. For more information, click here. The promotion ends on 31 October 2020, and terms and conditions apply.
Photos taken by Hay Thi.
This post is brought to you by POKKA.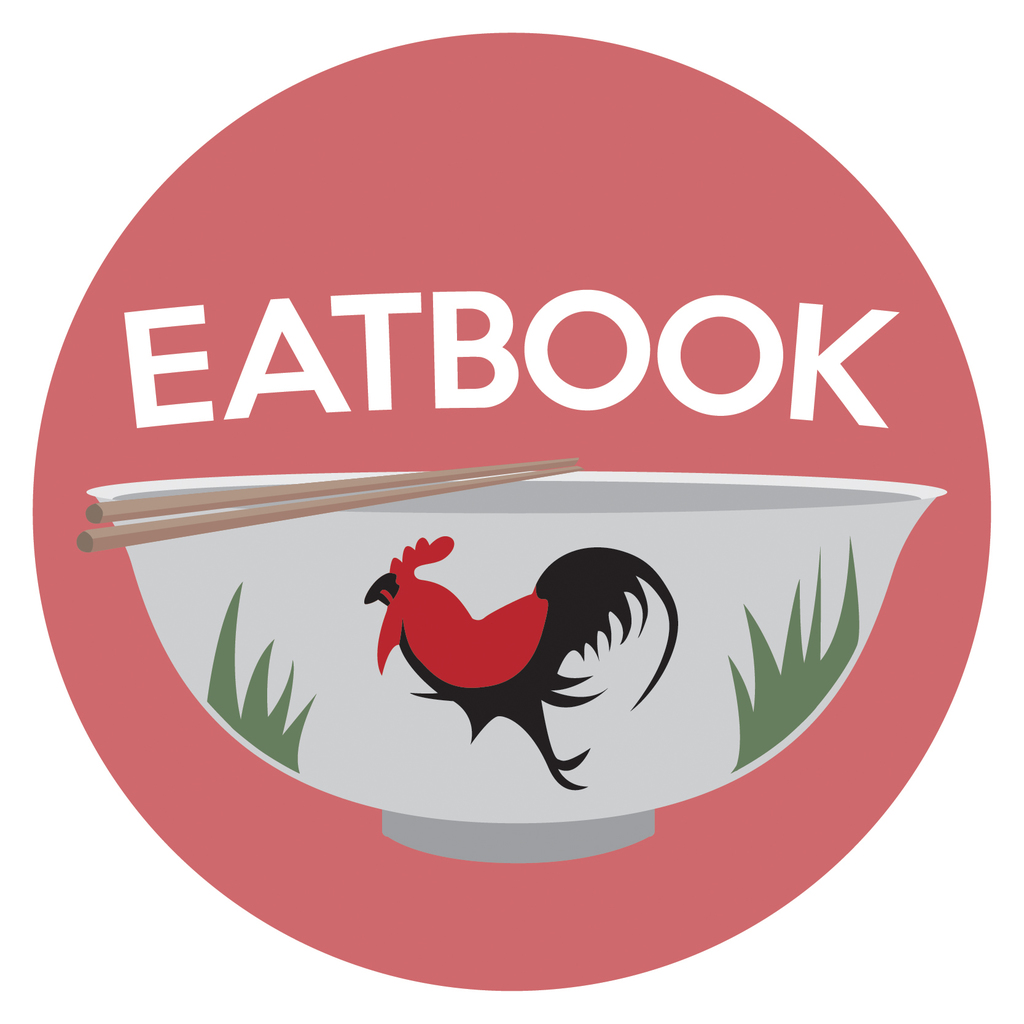 Drop us your email so you won't miss the latest news.