---
Best

Boat Quay restaurants and bars
---
Think Singaporean nightlife and Boat Quay is right up there with destinations that come to mind. As the sister stretch to the colourful, nightclub-spotted Clarke Quay, Boat Quay is where laidback bars, pubs and restaurants offer respite past 6pm. It's not just all pints and deep-fried bar snacks here either, as the diverse selection of bars and restaurants in Boat Quay glimmer with plenty of choices for the hungry and thirsty. We round up some of the best Boat Quay restaurants and bars to unwind at.
If you're looking for more dining options in the area, check out our Clarke Quay food guide.
---
1. The Dragon Chamber
---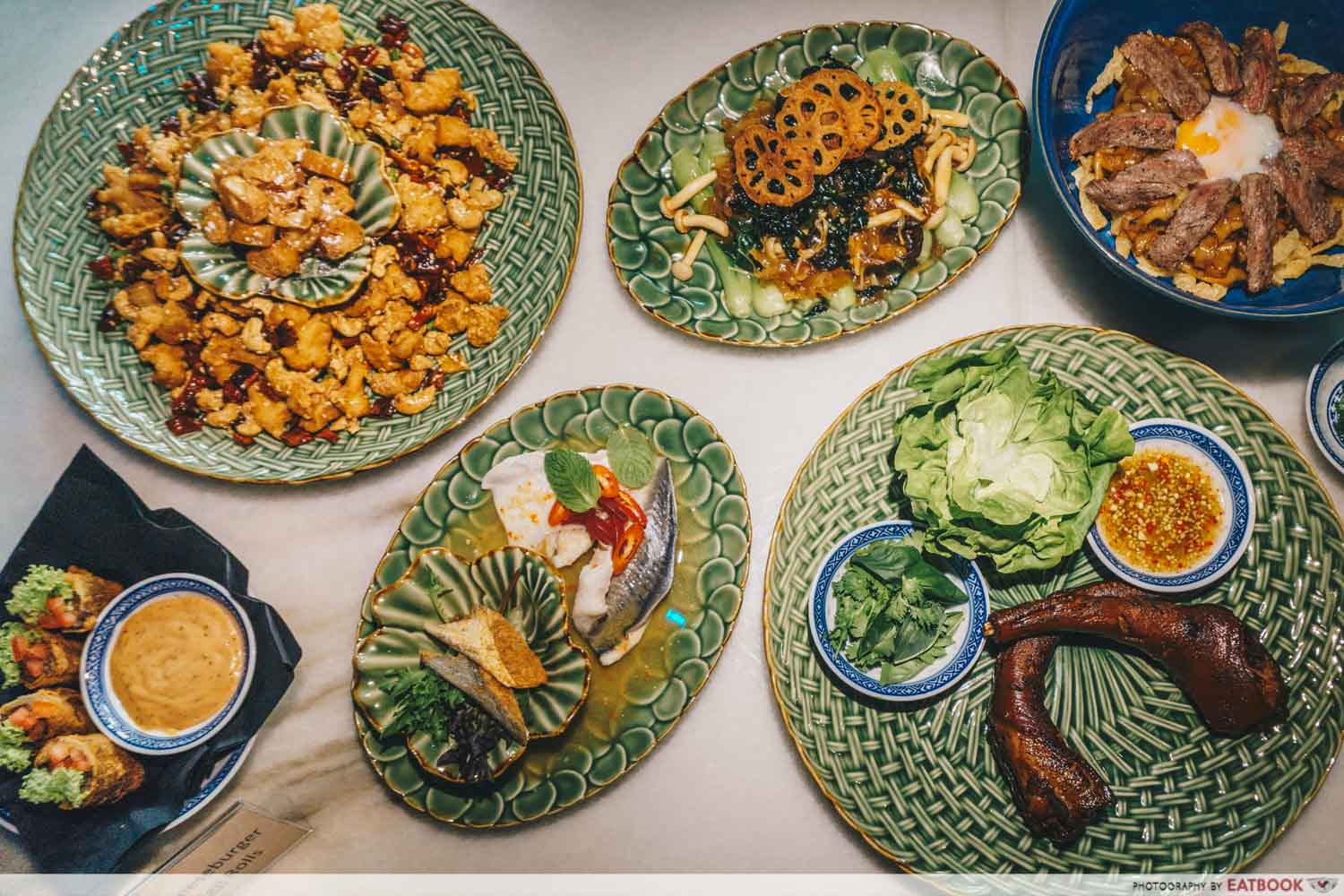 What looks like an upscale kopitiam from the outside leads to a modern Chinese eatery once you walk through the beer fridge. The Dragon Chamber is a secret restaurant that blurs the line between street food and fine dining, so menu stars include Wagyu Truffle Beef Hor Fun ($32++) and The Dragon Mountain ($98++), where premium seafood gets deep-fried and crusted with Sichuan peppercorns, garlic and soybean.  Adventurous diners can cap off their dinner with D*** Soup ($30++), where crocodile gonads play the starring role in this double-boiled broth. Food is served in sharing portions, so The Dragon Chamber is best to visit with friends or family.
Read our The Dragon Chamber review.
Address: 2 Circular Road, Singapore 049358
Opening hours: Tue-Thurs 11am to 3pm, 5pm to 10.30pm, Fri-Sat 11am to 3pm, 5pm to 11.30pm, Sun 11am to 3pm, 5pm to 10.30pm
Tel: 6950 0015
Website
The Dragon Chamber is not a halal-certified eatery.
The Dragon Chamber: Secret Restaurant Hidden Behind A Kopitiam Fridge At Boat Quay
---
2. Braci
---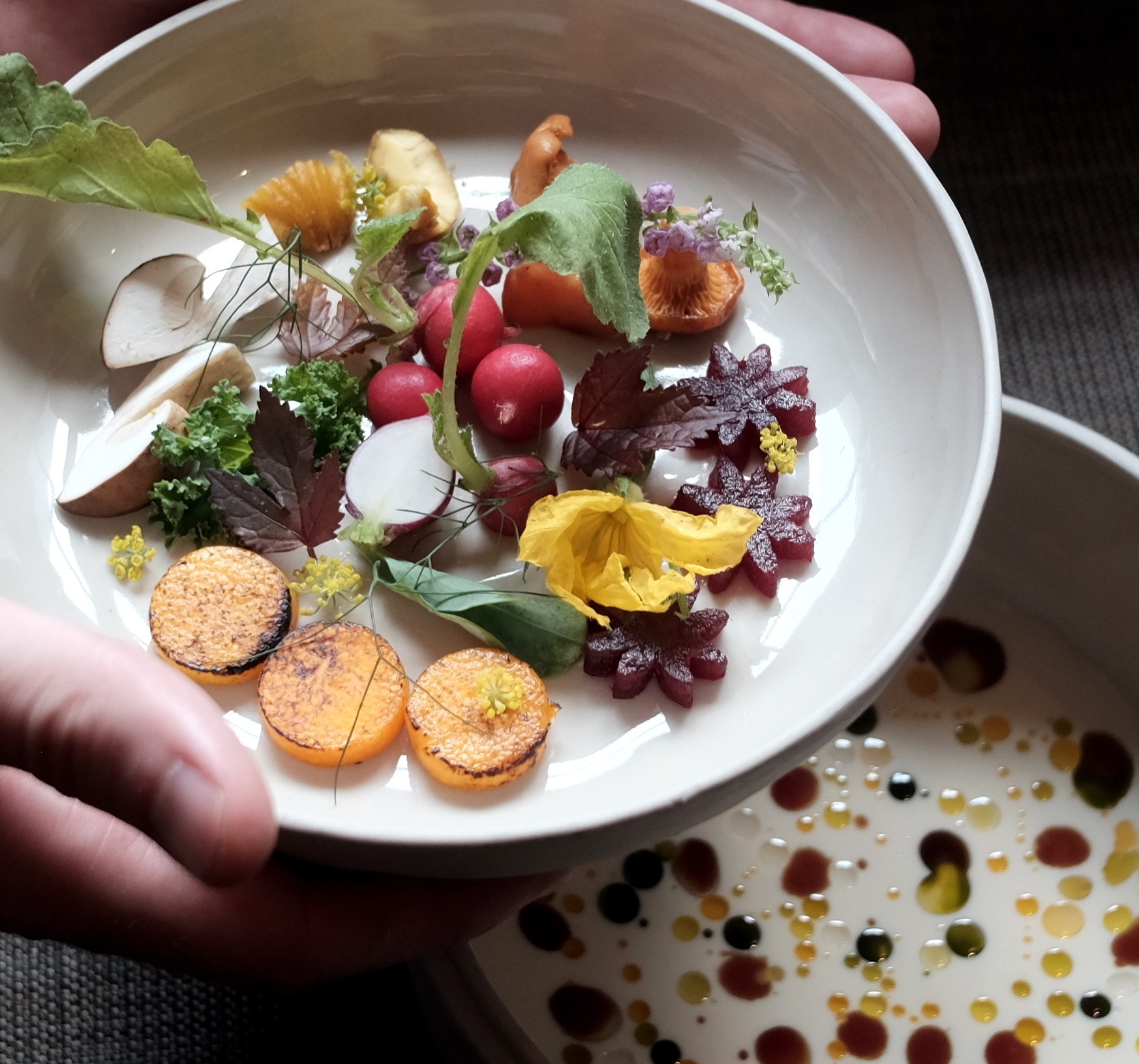 Image credit: Braci
Voted as one of the world's best Italian restaurants by 50 Top Italy, Braci is also a one Michelin-starred destination that is perfect for special occasions. The menu is a homage to fresh Italian produce and flavours, with courses changing seasonally. Prices are $118++ for four courses or $258++ for seven courses during dinnertime. Apart from the main restaurant, Braci also houses an al fresco rooftop bar, where Italian wines and cocktails are served with a view of the Singapore River.
Address: 52 Boat Quay, #05-01/ #06-01, Singapore 049841
Opening hours: Mon 6pm to 11pm, Tue-Thurs 12pm to 1.30pm, 6pm to 11pm
Tel: 6866 1933
Website
Braci is not a halal-certified eatery.
25 Pasta Delivery Services For All Budgets Including Escargot Pasta And Truffle Gnocchi
---
3. O Chicken & Beer
---

Image credit: @foodleadz
Few things go as well with ice cold beer as Korean fried chicken, and if you agree, then go to O Chicken & Beer. Run by Korean expats, this laidback gastro-bar offers crispy fried chicken that really hits the spot. Go for the Original, or ramp it up with Soy Sauce, spicy Yam Nyung or even Carbonara Fried Chicken. These deep-fried gems are also available boneless. O Chicken & Beer also has classic Korean dishes on the menu, so your Jajangmyeon and Japchae fix is easily catered to. Do note that their menu and prices change from time to time.
Address: 56 Boat Quay, Singapore 049845
Opening hours: Mon-Fri 11.30am-2.30pm, 5.30pm to 11pm, Sat 5pm to 11pm
Tel: 8673 0526
Website
O Chicken & Beer is not a halal-certified eatery.
---
4. Lumo
---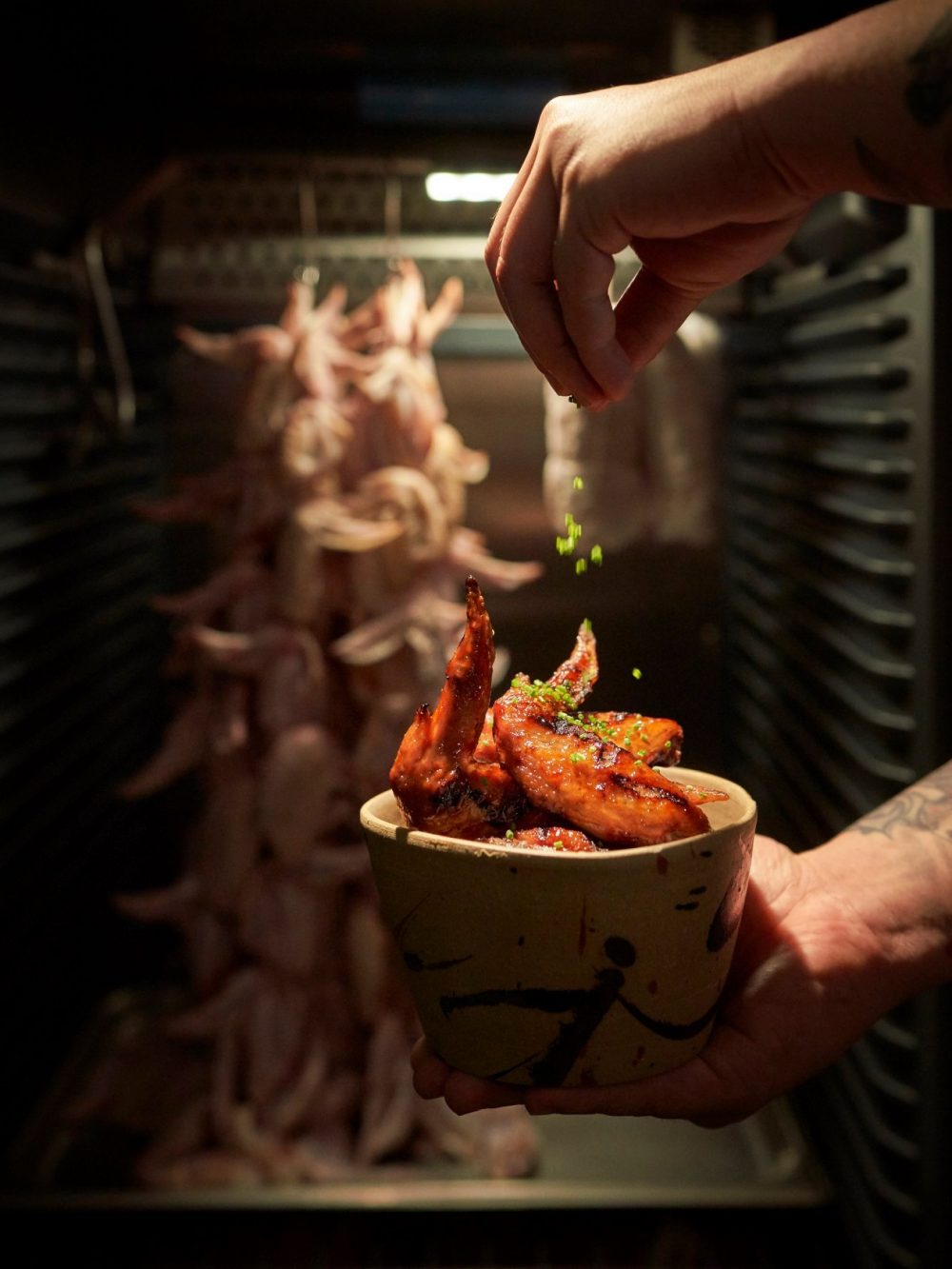 Image credit: Lumo
New kid on the Boat Quay block Lumo is a restaurant and a bar perfect for a TGIF treat. Occupying the lower floor of a shophouse, this spacious destination is cleaved into two: one side for the bar, and the other for the open kitchen where chefs toy with smoking grills and woodfire as they ready your order. Chef's kiss dishes include their Fresh Organic Blue Mussel ($15++) served with ciabatta, and Grilled Chicken Heart ($10++), which is cooked with roasted garlic, sansho pepper, and cilantro chimichurri.
Address: 50 South Bridge Road, #01-00, Singapore 058682
Opening hours: Tue-Thurs 12pm to 3pm, 5pm to 12am, Fri 12pm to 3pm, 5pm to 1am, Sat 6pm to 1am, Sun 6pm to 10.30pm
Tel: 8921 3818
Website
Lumo is not a halal-certified eatery.
20 Korean Fried Chicken Delivery Services During This Stay-Home Period
---
5. Barbary Coast
---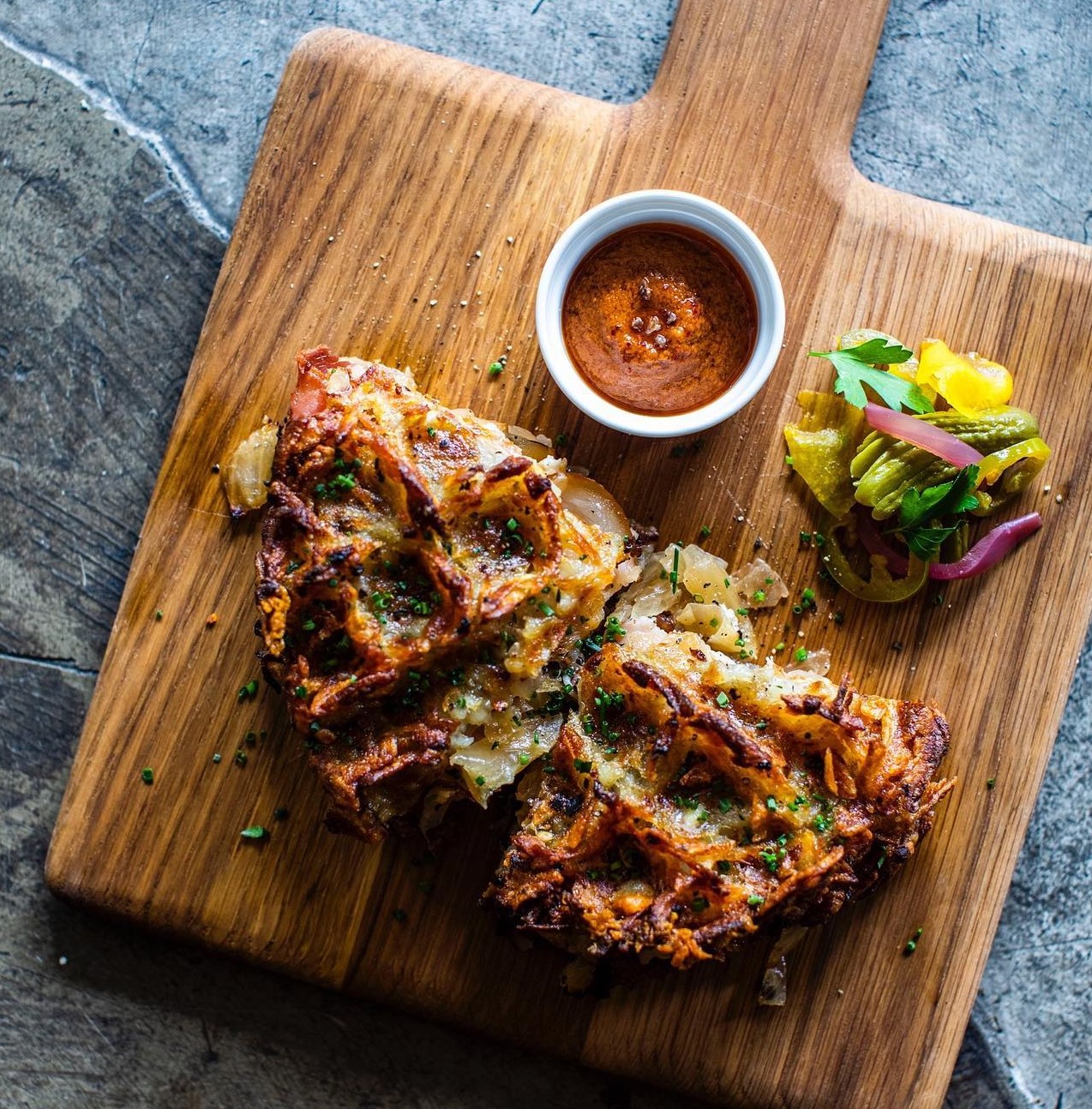 Image credit: Barbary Coast
Another new player in the Boat Quay bar scene is Barbary Coast. This double-concept venue features Deadfall, a dive bar, on the lower floor, and the cocktail parlour known as the Barbary Coast Ballroom on the second floor. Both are two sides of the same coin, with Deadfall being the accessible bar that oozes with rock-and-roll cool and affordable pours—think $10 nett pints of craft Young Master Ale—while the Barbary Coast Ballroom exists as the polished older sister. Brilliantly inventive cocktails and huge cheeseboards lead the menu at the Ballroom, with the latter including an extra-large metre-long cheeseboard called Le Grande Dame ($210++) that feeds five.
Address: 16 North Canal Road, Singapore 048828
Opening hours: Mon 7pm to 12am, Tue 7pm to 1am, Wed 7pm to 2am, Thurs 7pm to 3am, Fri 7pm to 3am, Sat 7.30pm to 3am
Tel: 8869 4798
Website
Barbary Coast is not a halal-certified eatery.
---
6. Southbridge
---

Image credit: Southbridge
Panoramic views, gin cocktails, and affordable oyster platters. This is the DNA of Southbridge, one of the rare rooftop bars in Boat Quay not swamped by the tourist crowd. The space is breezy, their gin selection is ample, and there are wines, beers, other spirits and cocktails if you prefer. Oysters are also as fresh as can be. Happy hour equates to enjoying house pour spirits (from $12++) and oysters ($23++ for six) at a cheaper price. It takes place from Monday to Thursday between 5 to 8pm, whereas it's happy hour all day long every Sunday. 
Address: 80 Boat Quay, Level 5, Rooftop 049868
Opening hours: Daily 5pm to 12am
Tel: 6877 6965
Website
Southbridge is not a halal-certified eatery.
---
7. JU95
---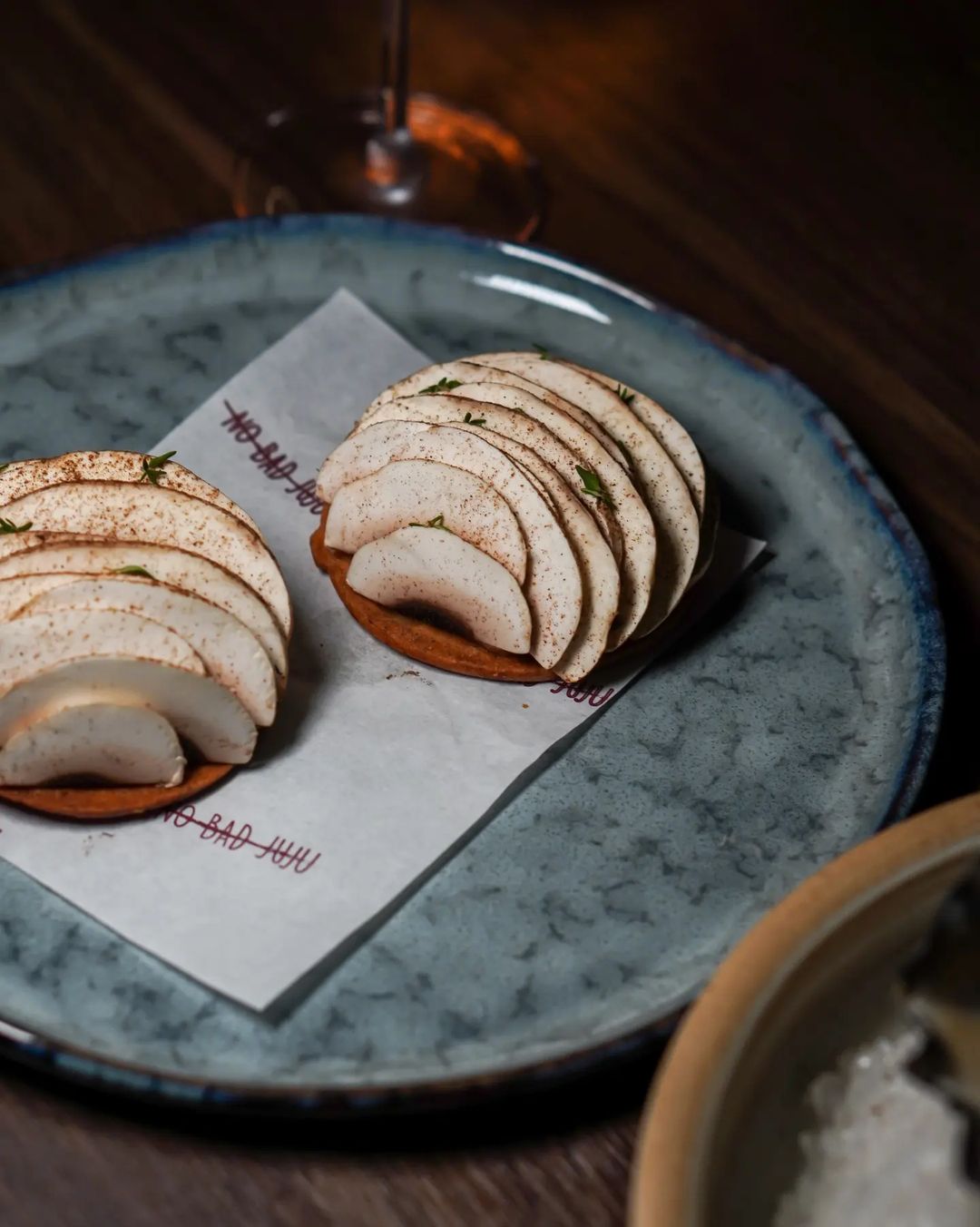 Image credit: @madhanrui
After being cooped up in the office all day, an alfresco experience at JU95 may sound enticing to most of us. Known for being experimental and innovative, then JU95's Japanese fusion food and boozy beverages will tickle the fancy of the adventurous. The Parfait Ju ($18++ for two pieces), which features an interesting combination of chicken liver, fermented mushroom, and Koji sable cookies, is said to be a must-try. Another favourite is the Wagyu Tartare ($32++), a rice cracker topped with juicy Wagyu, glistening yolk, and Yuzu Kosho seasoning.
Address: 41 Boat Quay, Singapore 049830
Opening hours: Tue-Wed 6pm to 11pm, Thurs 12pm to 2pm, 6pm to 11pm, Fri 12pm to 2pm, 6pm to 12am, Sat 6pm to 12am, Sun 5pm to 10pm
Tel: 8201 2737
Website
JU95 is not a halal-certified eatery.
---
8. La Belle Epoque
---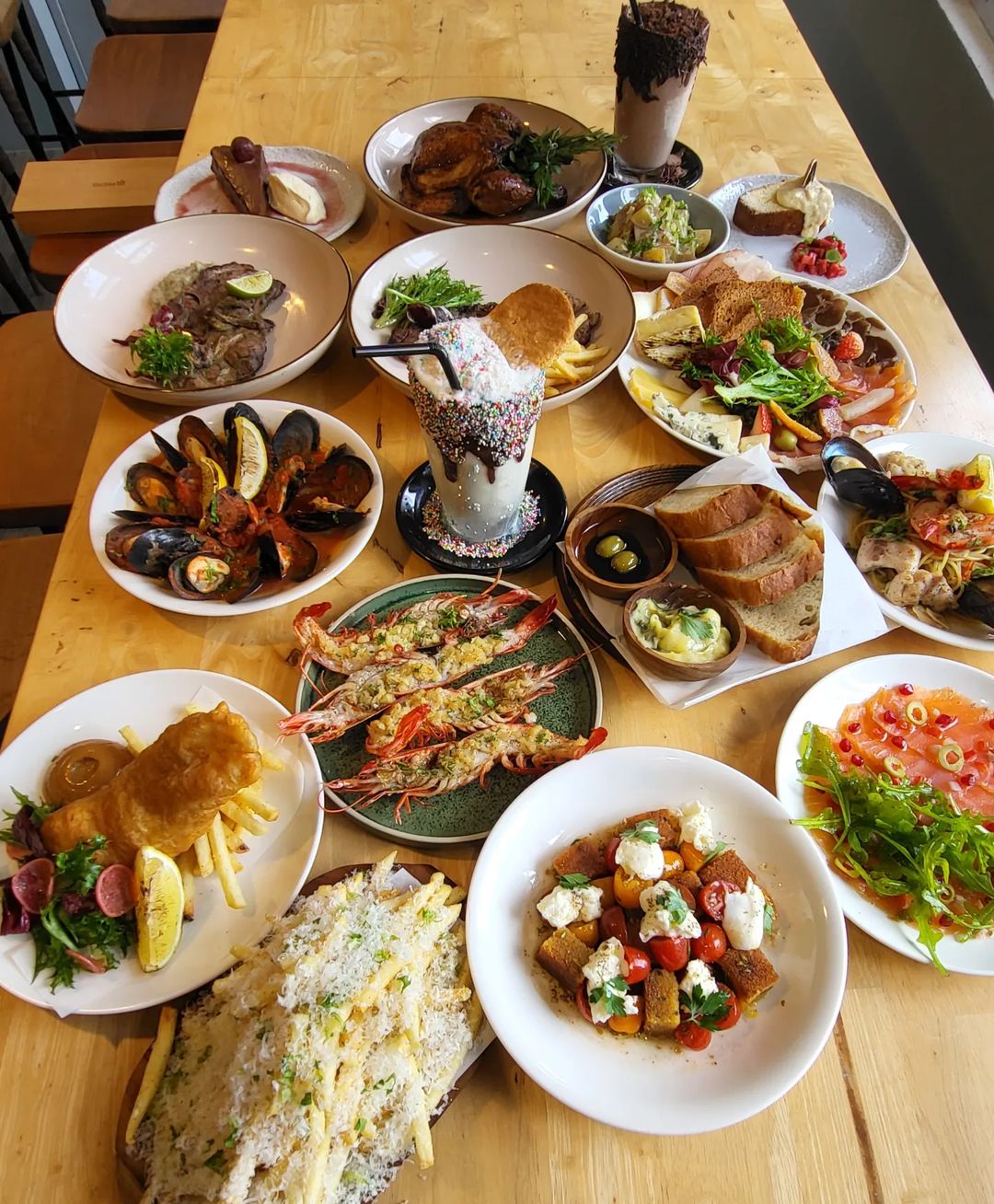 Image credit: @labelleepoquesg
Boasting an unobstructed view of the CBD skyline is three-storey-high La Belle Epoque. The chef here specialises in contemporary European cuisine, and the Lobster Thermidor ($25++), which features half a lobster covered with a creamy caper sauce and served with potato salad, is one of the most popular picks. We recommend opting for their 3 Course Lunch Set ($27.80++) or 3 Course Dinner Set ($58.80++) for a hearty meal.
Address: 63 Boat Quay, Singapore 049851
Opening hours: Mon-Fri 12pm to 11.30pm, Sat 4pm to 11.30pm
Tel: 6732 1687
Website
La Belle Epoque is not a halal-certified eatery.
---
9. 59 Hutong Yakiniku
---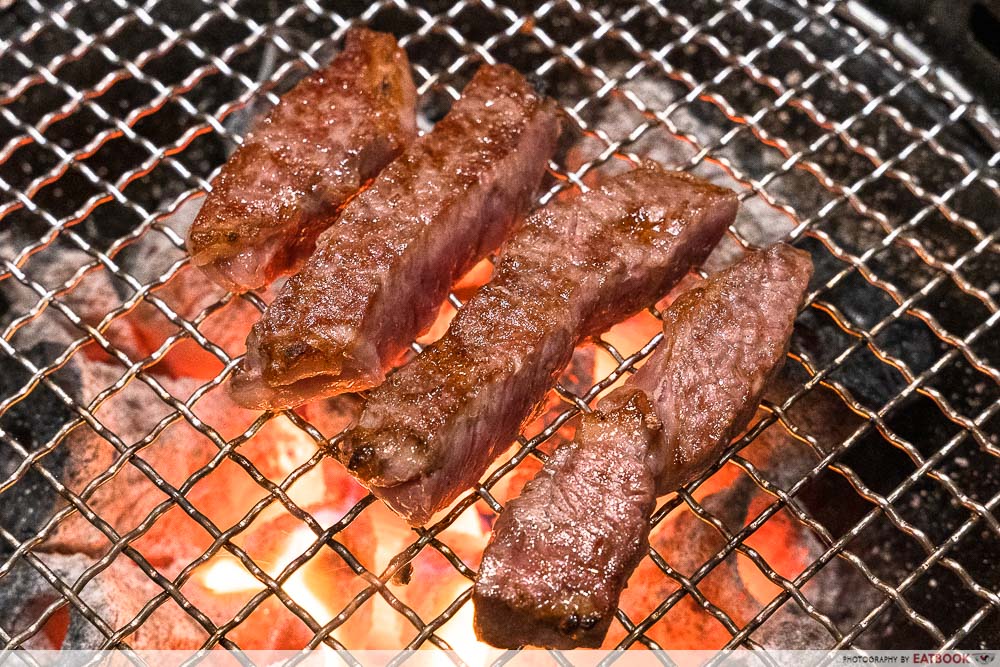 When a humble local restaurant and Taipei's top yakiniku chain join forces, you get 59 Hutong Yakiniku, a popular Japanese barbecue joint in the bustling Boat Quay that's highly rated for their tender and juicy meat. We had an incredible dining experience here, and would recommend the AUS Wagyu Thin Cut Tongue ($32++) and US Prime Dallas Cube ($38++). Accompanied by the beautiful sight and sounds of the Singapore River, you'll surely have a whale of a time here. 
Read our 59 Hutong Yakiniku review.
Address: 35 Boat Quay, Singapore 049824
Opening hours: Daily 12pm to 3.30pm, 5.30pm to 11pm
Tel: 6235 3818
Website
59 Hutong Yakiniku is not a halal-certified eatery.
59 Hutong Yakiniku Review: New Taiwanese BBQ Restaurant With A5 Wagyu Beef And Iberico Pork
---
10. Eat Sum Thing 
---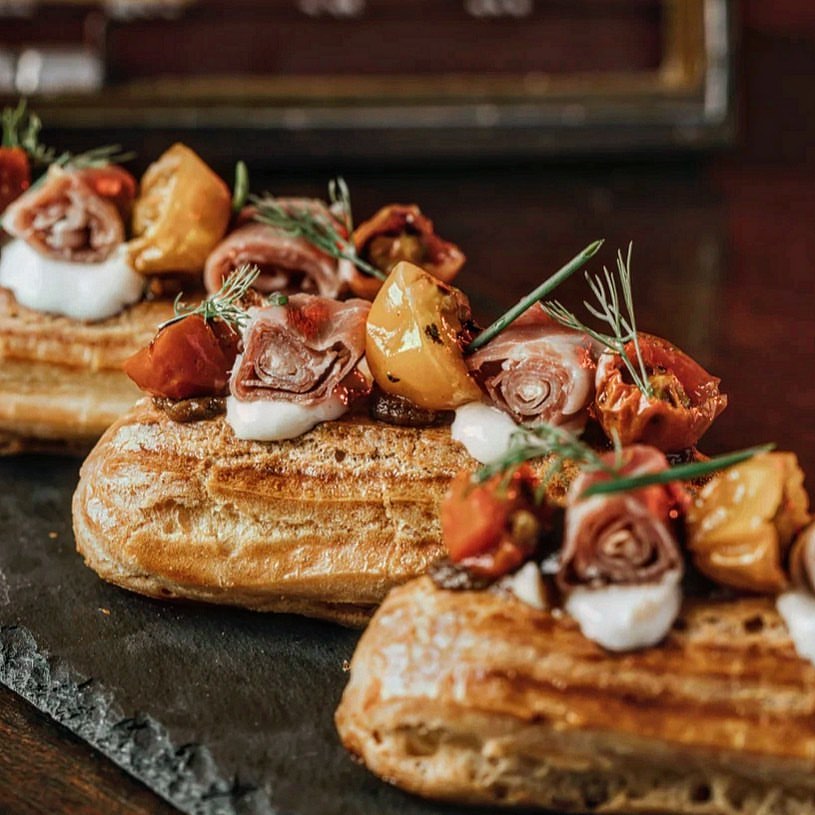 Image credit: @eatsumthing
With a solid roster of local DJs and a great range of fusion tapas-style dishes, Eat Sum Thing is the ideal hideout for good conversations and entertainment. The Crab Toast ($19), a gorgeous goodness of brioche toast and crab claw mixed with brown butter aioli, pickles, and ikura, is their pride and joy. The small bites are best paired with their diverse alcoholic drinks such as natural wines, sakes, beers, and tequila. It'd be apt to get the Offday Beer ($18) during your day off!
Address: 66 Boat Quay, Singapore 049854
Opening hours: Tue-Sat 5pm to 12am
Tel: 9667 9424
Website
Eat Sum Thing is not a halal-certified eatery.
---
11. Dumpling Darlings 
---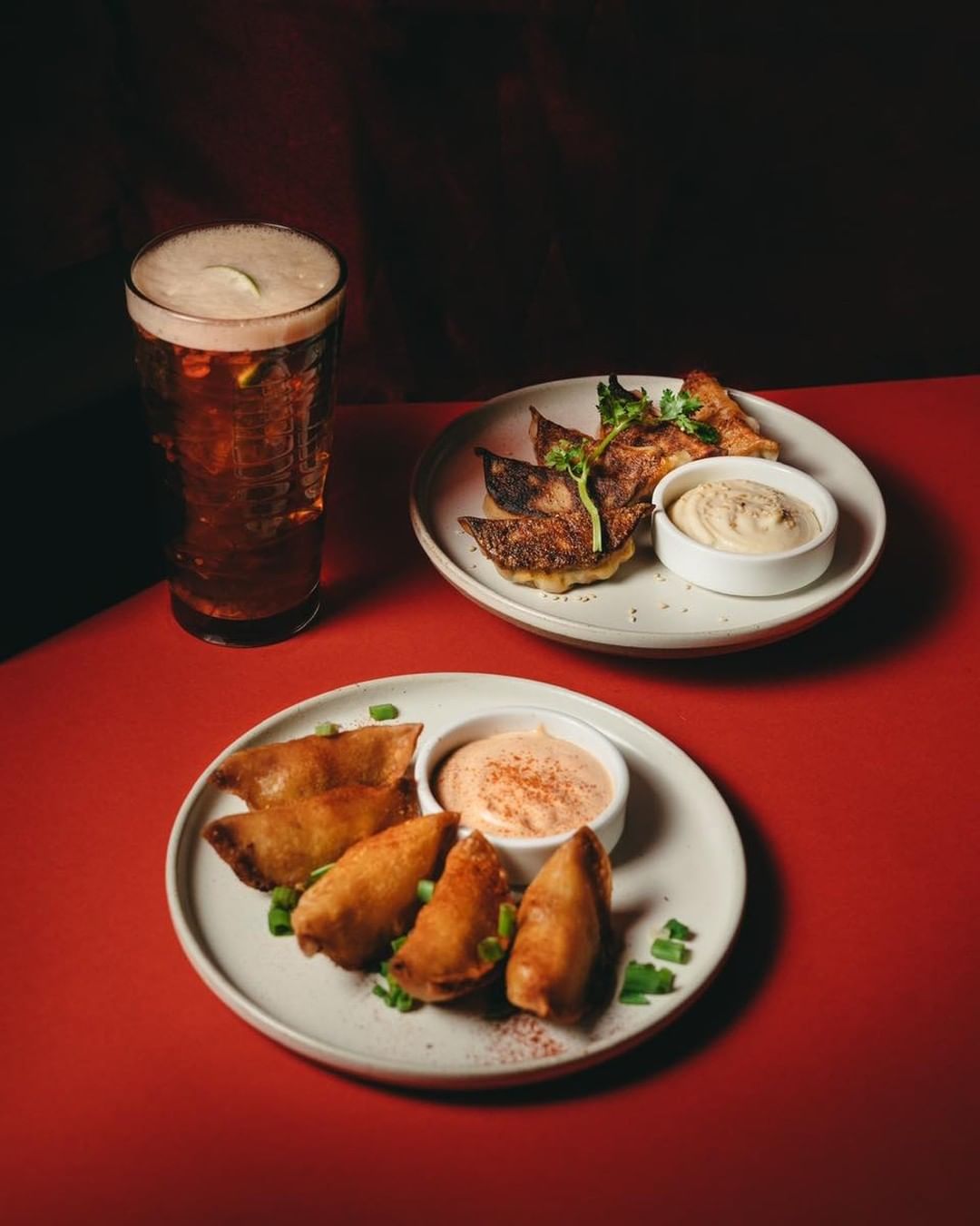 Image credit: @dumpling.darlings 
A more affordable alternative to the aforementioned fancy meals is Dumpling Darlings, a restaurant that takes their noodles and dumplings very seriously. There are four types of noodles to choose from, including the Sichuan Pork Noodles ($8.50++) and Miso Mushroom Noodles ($8.50++). Besides the noodles, you're encouraged to try their Dumpling Platter of 15 ($22++), which features five different types of dumplings: the original, veggie, momo curry, fried pierogi, and smoked duck. It'd be a pity to leave without trying their unique drinks, so give their Yuan Yang Whiskey ($19++) and Salted Plum Rum ($19++) a shot.
Read our Dumpling Darlings review.
Address: 86 Circular Road, Singapore 049438
Opening hours: Tue-Thurs 11am to 2.30pm, 5.30pm to 10pm, Fri-Sat 11am to 2.30pm, 5.30pm to 11.30pm, Sun 11am to 2.30pm, 5.30pm to 10pm
Website
Dumpling Darlings is not a halal-certified eatery.
Dumpling Darlings Review: Fried Truffle Dumplings, Ma La Dumplings And More At Amoy Street
---
12. Pilcrow
---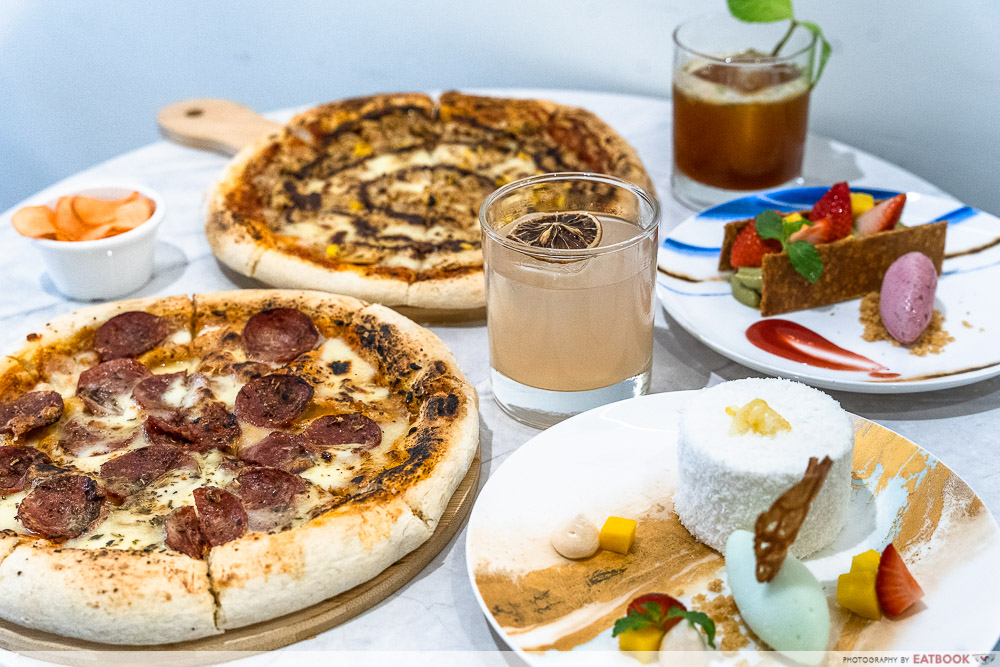 You get the best of both worlds at Pilcrow, a cocktail establishment that doubles as a dessert bar. There's fun in trying out their unique selection of cocktails, including the Quiet River ($24++), which combines tequila, vetiver, organic pink salt, and Flint and Steel ($24++), which features roasted marshmallow, rye whisky, and cacao. Pair your cocktails with their Sourdough Pizza ($20++), which you can choose from four different flavours: Spicy Hawaiian, BBQ Chicken, Margherita, and Beef Pepperoni. 
Read our Pilcrow review.
Address: 60 Boat Quay, #01-01, Singapore 049848
Opening hours: Mon-Sat 6pm to 11.30pm
Tel: 8869 6866
Website
Pilcrow is not a halal-certified eatery.
Pilcrow Review: Dessert Bar With Sourdough Pizza And Plated Desserts In Boat Quay
---
Where to eat and drink in Boat Quay
---
The next time you find yourself in Boat Quay past 6pm, give any of our recommendations a go. For more watering holes near town, check out our Orchard food guide for crispy Thai pork belly, personal hotpot, and more!
25 Orchard Food Gems To Visit For Crispy Thai Pork Belly, Personal Hotpot And More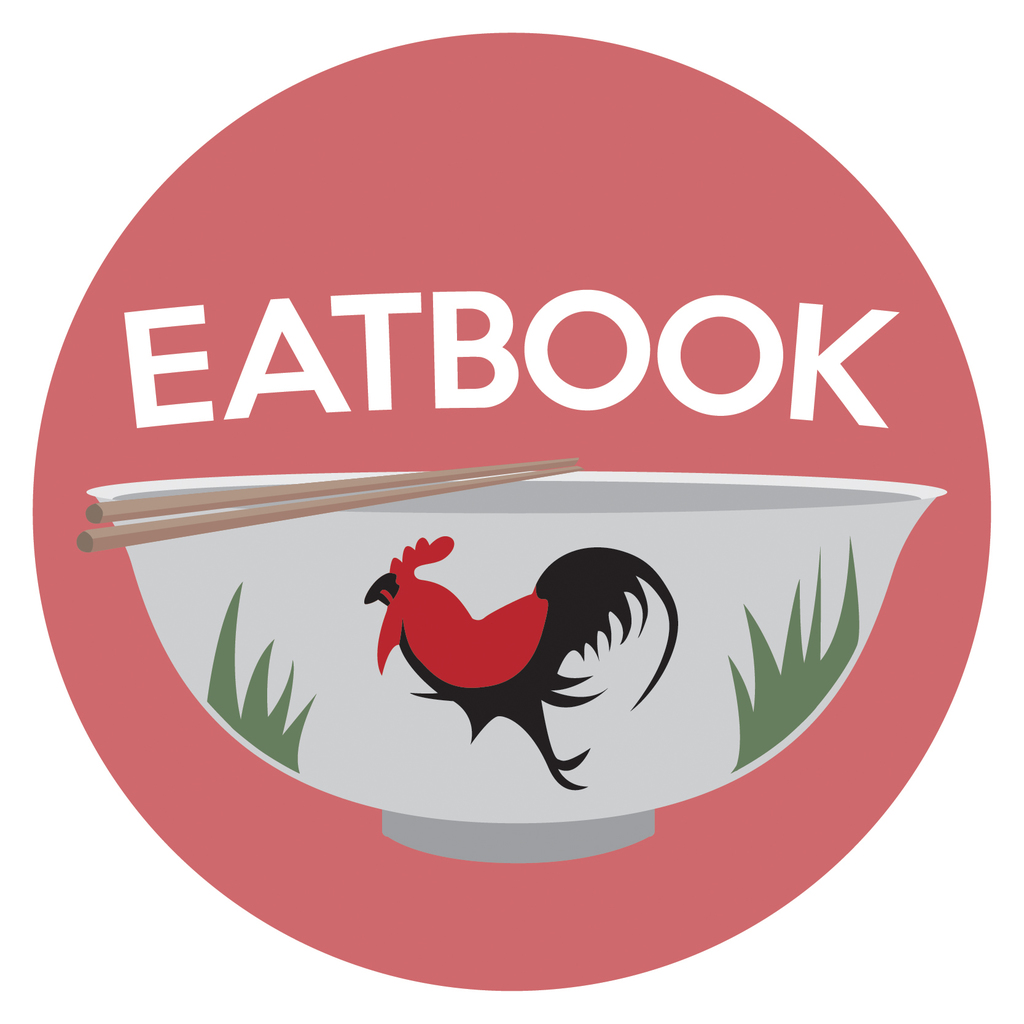 Drop us your email so you won't miss the latest news.