---
Epic cheese dishes to whip out your phones for
---
Being a foodie and a slave to Instagram means I gotta whip out my phone for the slightest reasons at every meal – especially when it comes to capturing those #foodporn-worthy shots. Based on my Instagrammin' experience, I found out nothing tops a cheese-pull shot when you want to achieve the ultimate drool-inducing picture. Word of advice: do not upload pictures of these epic cheese dishes in the middle of the night, or you might risk being at the receiving end of your friends' wrath at your next gathering.  
---
1. Dookki's Double Cheese Ring

---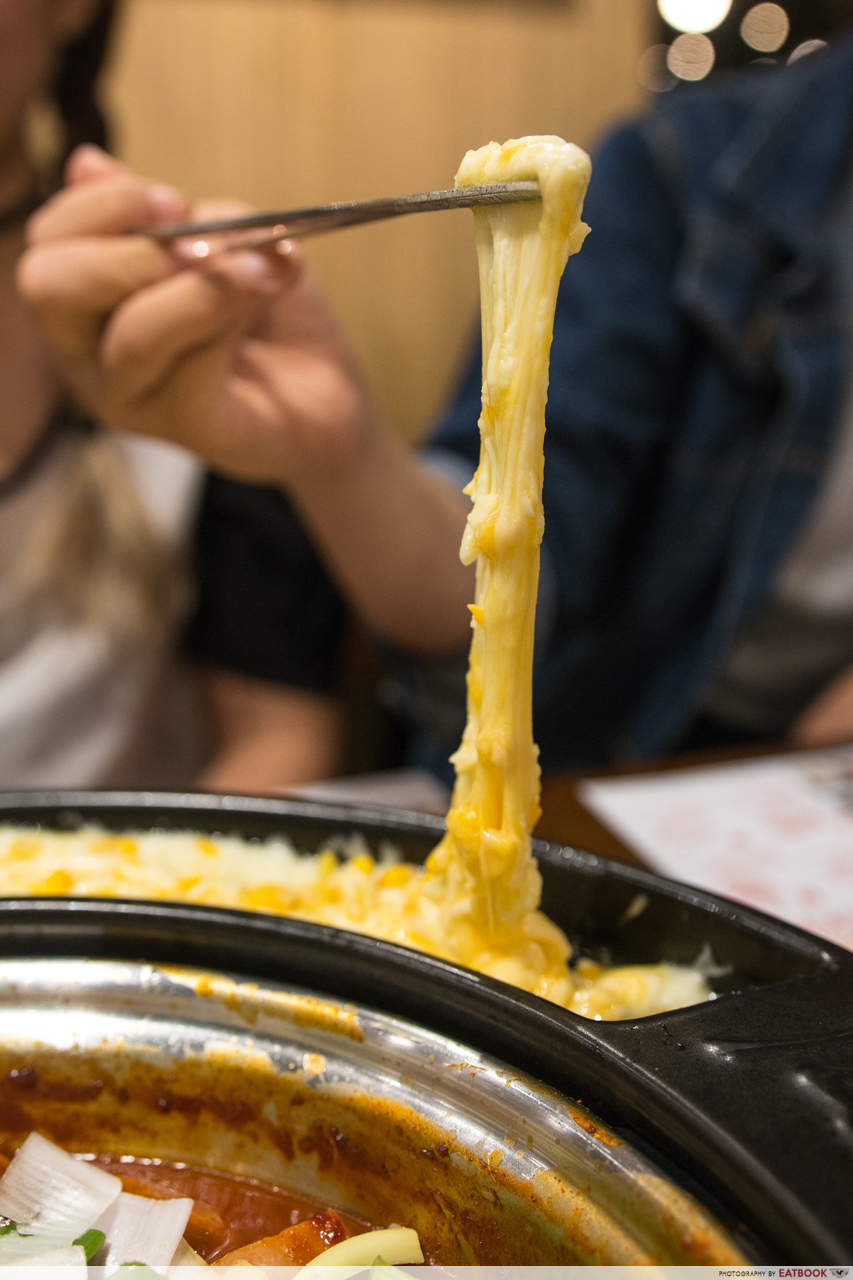 Living up to their name, which translates to "two meals" in Korean, Dookki is the first restaurant in Singapore to offer tteokbokki buffet and DIY kimchi fried rice in one seating. $18.80++ gets you 90 minutes of unlimited tteok and noodles in a customisable sauce, along with eomuk (fishcake), kimchi fried rice, and deep-fried sides such as mandu (dumplings). To make the most of your time, add a Double Cheese Ring ($9.80) to your pot. This cheese ring comes with corn that's mixed into a "secret" cheese. Be sure to keep an eye on the heat and stir continuously to prevent the cheese from burning or hardening!
Check out our full review of Dookki!
Address: 3 Temasek Boulevard, #B1-107, Singapore 038984
Opening hours: Daily 11am to 10pm
Tel: 6266 2425
Website
Menu
---
2. Raclette Cheese Toast
---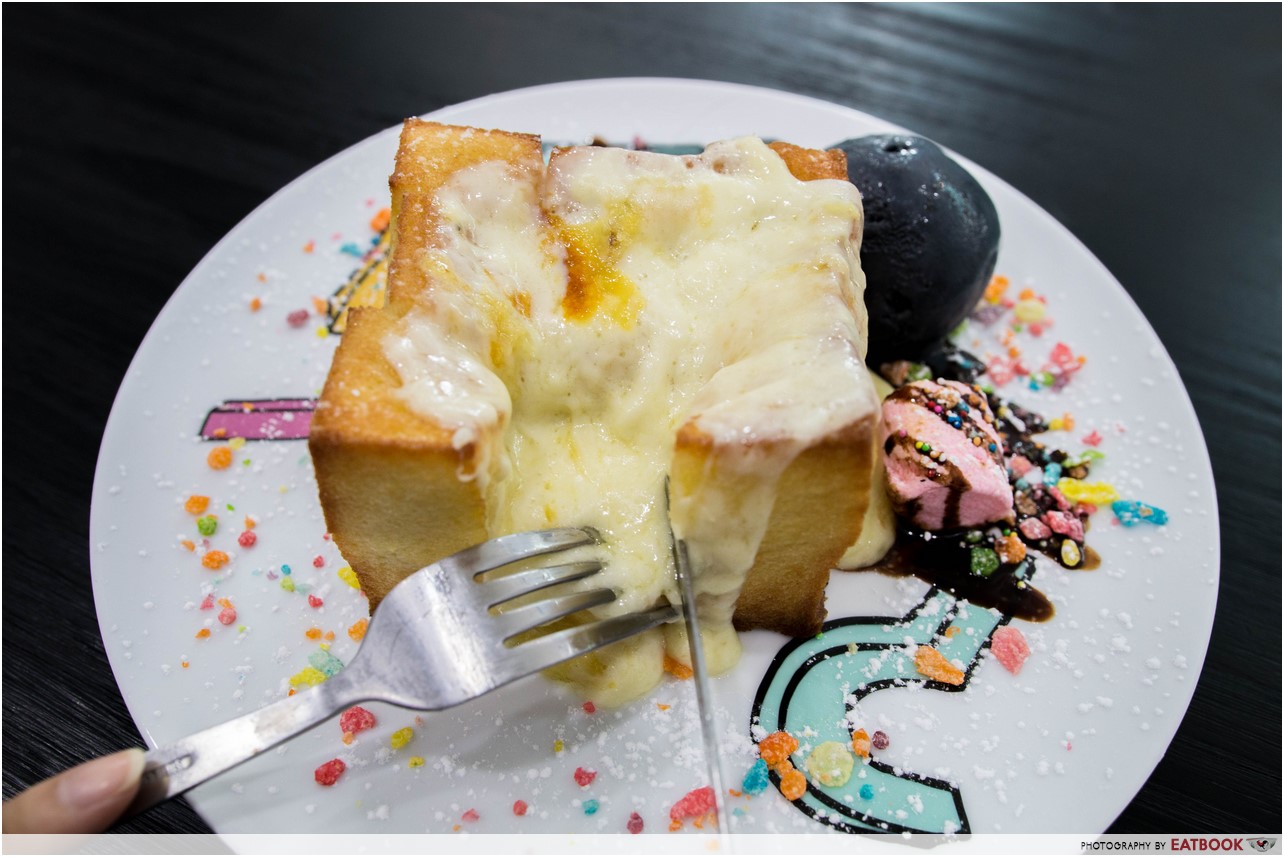 Besides housing liquid nitrogen ice-cream store Lab Made, Westgate is also home to Bojio Cafe. This new cafe dishes out a variety of desserts such as ice-cream, waffles, and freakshakes, with our favourite being their over-the-top Shibuya toasts. Raclette Cheese Toast ($18.90) comes with a scoop of gelato of your choice. Go for their Black Charcoal Gelato that's $1 more, as its earthy flavour and slight sweetness complements the savoury cheese. Have your phone ready in your hand to capture the epic cheese-scraping scene, and ogle at the pool of cheese that slowly drips down the sides of the toast!
Check out our full review of Bojio Cafe!
Address: 3 Gateway Drive, #02-28, Westgate, Singapore 608532
Opening hours: Daily 11:30am to 9:30pm
Tel: 8742 1688
Website
---
3. Cheesy Hotpot  
---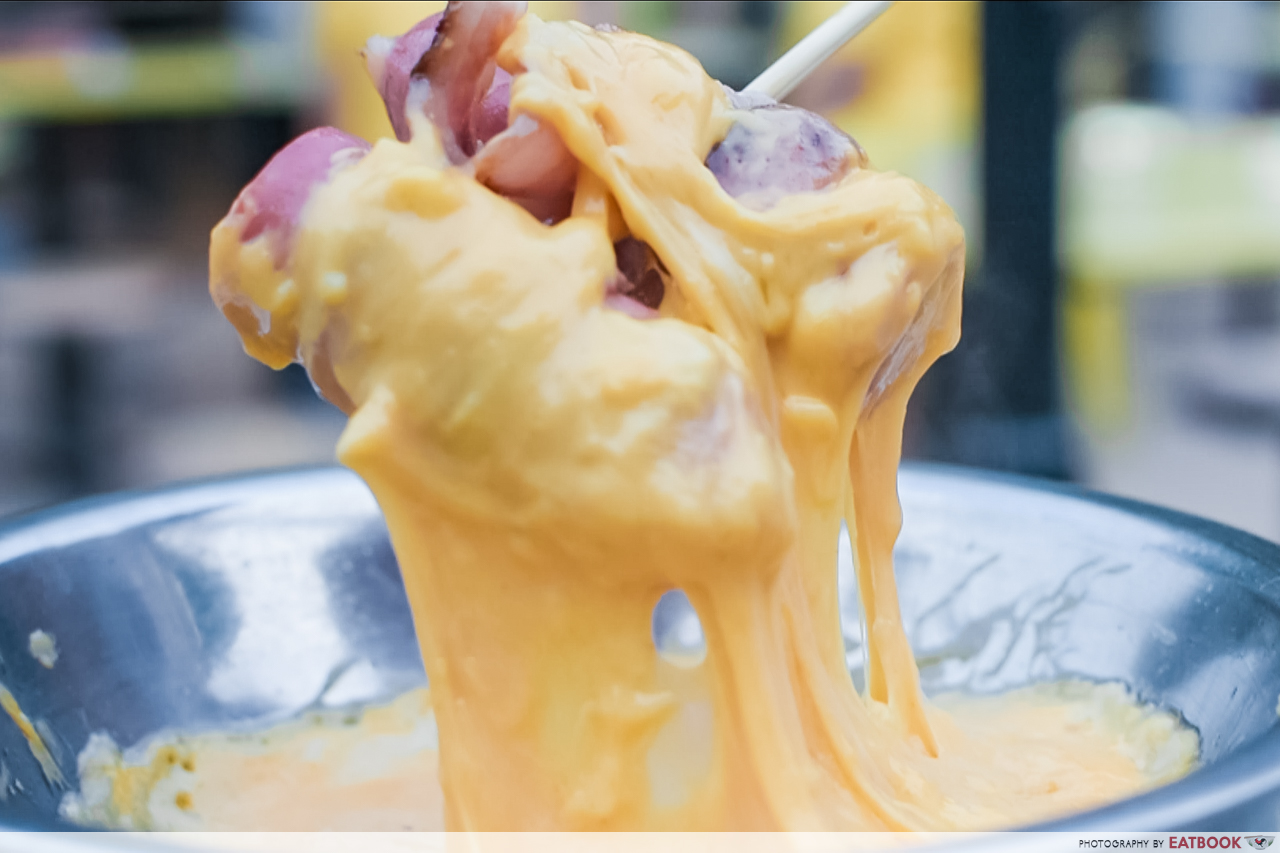 Tucked in a corner of Pasir Panjang Food Centre, JQ Pot takes lok lok up a notch with a tray of cheese fondue in their Cheesy Hotpot ($38), which is available from 6pm onwards. The cheese is a combination of nacho and mozzarella, and pairs well with the skewers offered, especially their bacon-wrapped sausages. A small condiment station that has a range of chilli sauces and satay sauce is available for those who are craving for stronger flavours.  
Check out our full review of JQ Pot!
Address: 121 Pasir Panjang Road, #01-09, Pasir Panjang Food Center, Singapore 118543
Opening hours: Mon-Tue & Thur 12pm to 2pm, 6pm to 10pm, Fri-Sun 6pm to 9pm
Tel: 8187 9797
Website  
---
4. Honey Butter Chicken Bumbuk

---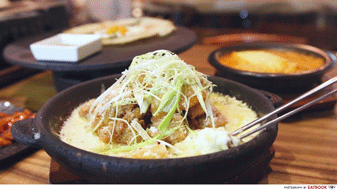 If you've just completed another K-drama and the emptiness is starting to hit you, head down to Hansul Korean Dining Bar to satisfy that K-drama-induced craving. Honey Butter Chicken Bumbuk ($25++) comes served in a hot stone pot, and had deep-fried chicken and potato wedges smothered in honey and perched atop an ocean of melted mozzarella cheese. A more wallet-friendly option would be Kimchi Cheese Omelette ($12++), which features a silky omelette encasing kimchi and cheese, because the cheese porn shouldn't stop at just one dish!
Check out our full review of Hansul Korean Dining Bar and pick up some Korean dining practices so you won't look suaku while dining!
Address: 21 Tanjong Pagar Road, #01-05, Singapore 088444
Opening hours: Daily 11:30am to 3pm, 5pm to 6am
Tel: 6906 7088
Website
Menu
---
5. RacletteSant

---
Because raclette cheese never gets old, head down to Flavour Flings this weekend to have your fill of this bomb diggity cheese. The hashtag #basic doesn't cut their menu, 'cause they've upped the salted-egg game with their raclette croissant, RacletteSant ($9.90). If you have an inner carnivore to satisfy, Beef Steak with Raclette Cheese ($24.90) is a double win, as it lets you enjoy steak topped with a sea of melted raclette cheese.
Check out other cafes in Serangoon that is not found in Serangoon Gardens!   
Address: Block 121 Hougang Avenue 1, #01-1348, Singapore 530121
Opening hours: Mon & Wed-Fri 11am to 4pm, 5:30pm to 9pm, Sat-Sun 9am to 4pm, 5:30pm to 9pm
Tel: 6286 0051
Website
---
6. Royal Cheesy Prawns

---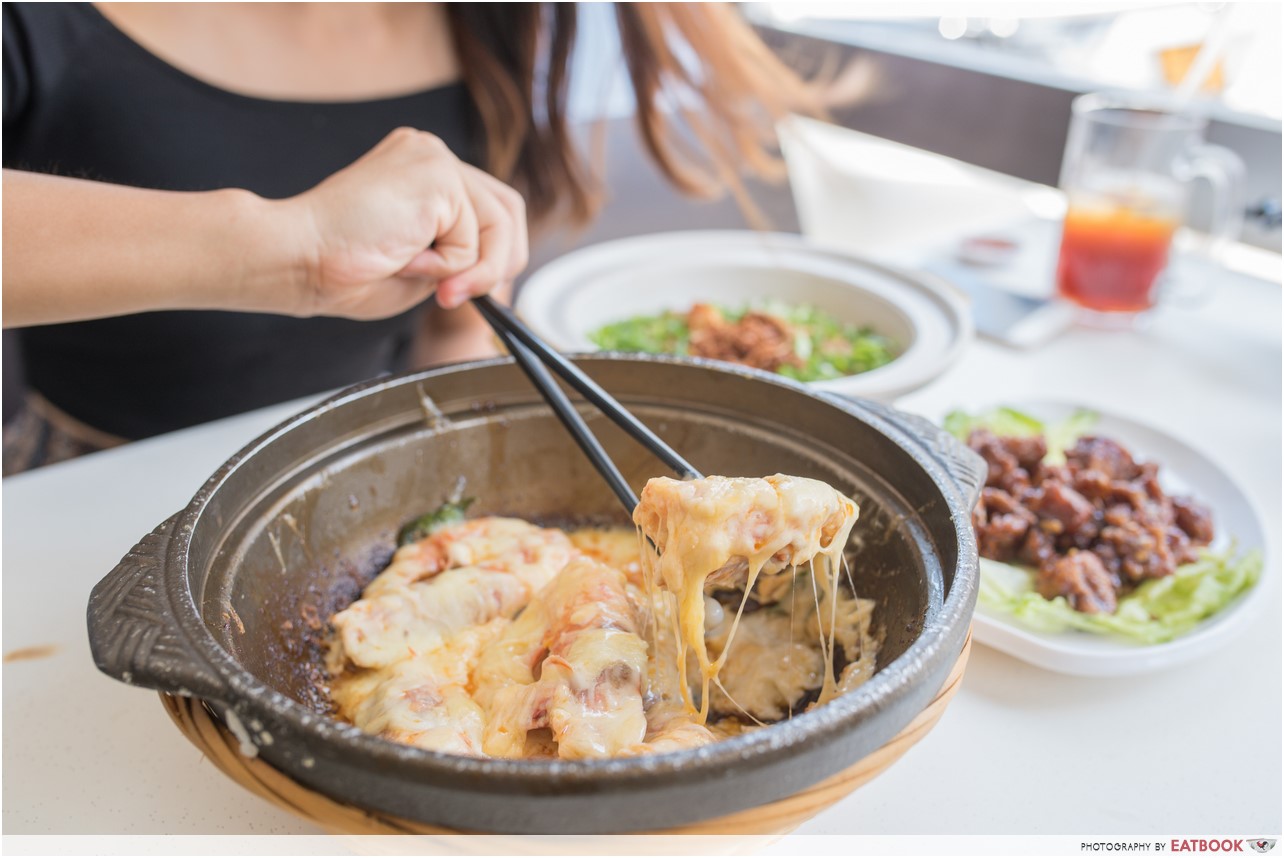 Fried Porridge ($6 for two people) might be the famous zi char dish that propelled Royal J's Seafood to fame, but it is Royal Cheesy Prawns ($28) that won my heart. Gigantic fresh prawns are served in a large clay pot, and covered in a thick blanket of melted cheese. The sweet-salty combi from the prawns and savoury cheese makes this dish worth its steep price.
Check out our full review of Royal J's Seafood!
Address: 30 Foch Road, #01-02, Singapore 209276
Opening hours: Daily 11am to 2:30pm, 5pm to 11pm
Tel: 9357 3993
Website
---
7. Rolling Cheese Pork Ribs

---
Patbingsoo Korean Dining House may sound like a bingsu shop, but they also whip up spectacular Korean mains. Rolling Cheese Pork Ribs ($38.90++) is served in a sectioned hot plate, and piled high with tender pork ribs, a combination of cheddar and mozzarella cheese, and other side dishes such as fries and corn. Roll the melted ooey-gooey cheese around each pork rib, and savour the combination of stretchy cheese along with succulent fall-off-the-bone meat. End your feast with a refreshing dessert, Sinsa Patbingsoo ($13.90++). This equally Insta-worthy dish features bingsu and red bean served in a hollowed-out rock melon, along with nata de coco, corn flakes, and vanilla ice-cream.
Bingsu lovers, check out places in Singapore that serve bingsu at $10 or less!  
Address: 68 Orchard Road, #B2-47, Plaza Singapura, Singapore 238839
Opening hours: Sun-Thur 11:30am to 10pm, Fri-Sat 11:30am to 10:30pm
Tel: 9181 3038
Website
Menu
---
8. Hamburg Steak Keisuke

---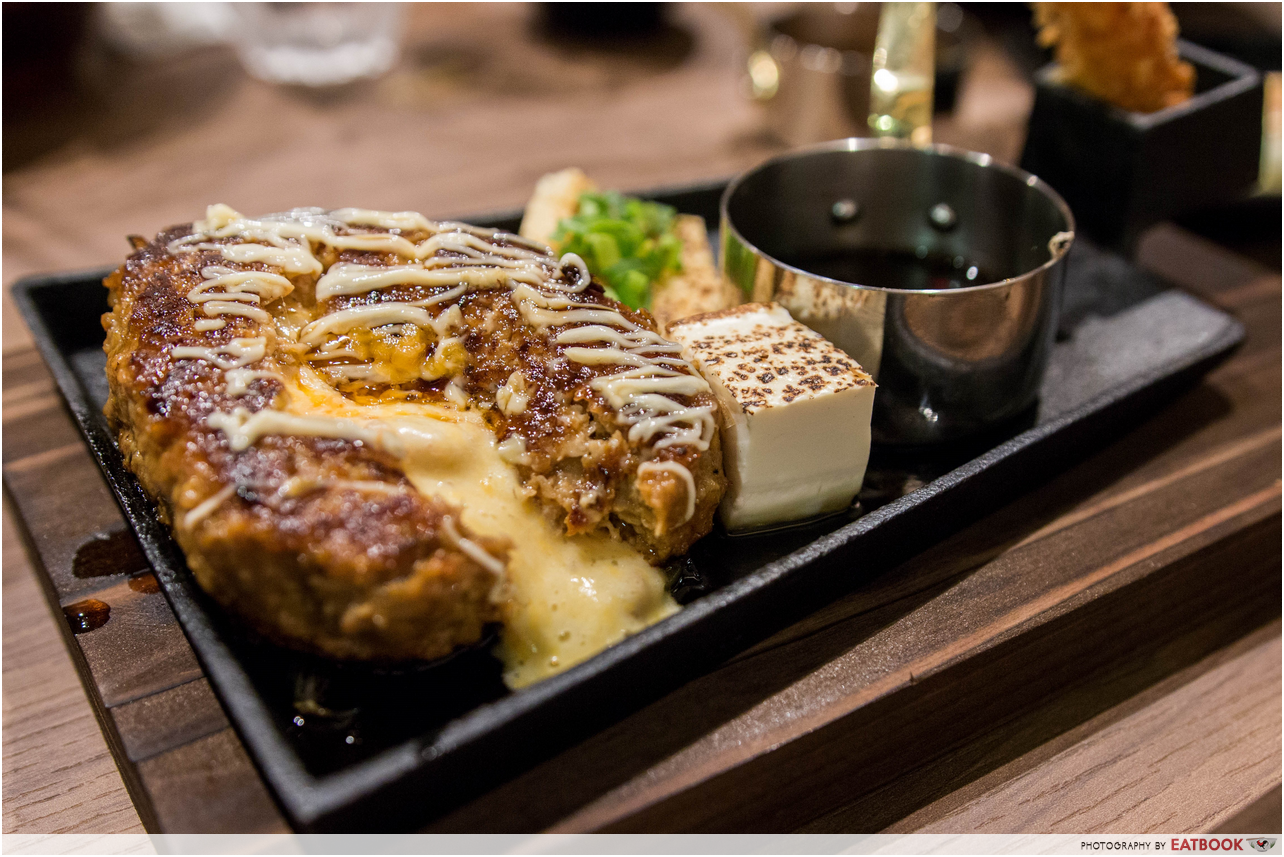 Hamburg Steak Keisuke dishes out Japanese-style hamburg steak and offers diners an unlimited access to their salad bar, as well as free-flow eggs done six ways. If that's not enough to make you want to head down ASAP, Triple Cheese Prime Beef Hamburg Set ($20.80++) is stuffed with the classic cheese trinity of parmesan, cheddar and mozzarella, and boasts a delicate, tender beef patty. Be sure to check out Sapporo Ramen Salad at the salad bar, as well as Plain Omelette at the egg station.
Check out our full review of Hamburg Steak Keisuke!
Address: 72 Peck Seah Street, Singapore 079329
Opening hours: Daily 11:30am to 2:30pm, 5:30pm to 10pm
Tel: 6908 4348
Website | Menu
---
9. Shortrib Grilled Cheese
---
The more indulgent sister of A Poke Theory, Alter Ego offers a menu with both healthy and sinful dishes. Shortrib Grilled Cheese ($16++) has a combination of gruyere and taleggio cheese, as well as braised beef short ribs sandwiched between toasted bread. Dip the sandwich into the tomato dip on the side for a slight tang to cut through all that creaminess. If you're down to ruin all diet plans, get Pizza Fries ($14++) that has fries loaded with a blend of three cheeses, house-made bacon ketchup, and slices of pepperoni.
Address: 8 Raffles Avenue, #01-13D, Singapore 039802
Opening hours: Sun-Thur 11am to 11pm, Fri-Sat & eve of PH 11am to 1am
Tel: 6327 9301
Website
Menu
---
10. Cheese Gyoza  
---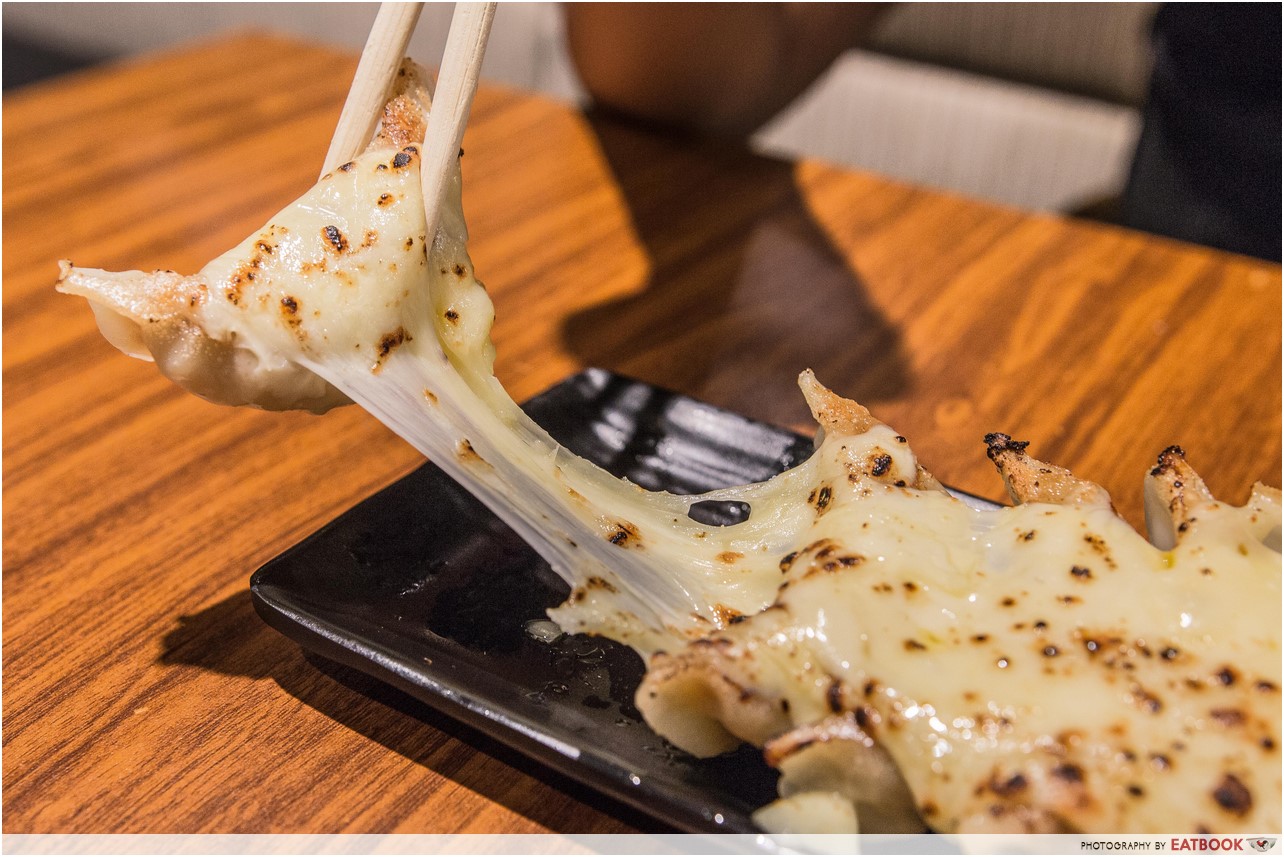 Gyoza-ya dishes out over 10 unique types of gyoza, all priced under $10++. Cheese Gyoza ($5.80++ for five pieces) is served with bubbling cheese draped over pan-fried gyoza stuffed with minced pork and vegetables. Eat this ASAP to prevent the cheese from taking on a rubbery texture, but if you're a relatively slow eater and don't want to risk it, Pan-Fried Dumpling with Mentaiko Miso ($8.80++ for five) is another popular option. This has pork dumplings coated in a generous amount of mentaiko sauce and it is torched right before serving.  
Check out our full review of Gyoza-ya!
Address: 260 Orchard Road, #B1-02A, Robinsons Heeren, Singapore 238855
Opening hours: Daily 11:30am to 10pm
Tel: 6737 5581
Website
Menu
Full list of outlets
---
"Do you like… cheese?"
---
If you've watched the movie She's The Man, you'll get my reference above. Though using cheese might not be the best way to pick up someone, it is possibly one of the most photogenic and indulgent ingredient. Drop us a comment below if there are other #cheeseporn-worthy dishes you think we should check out!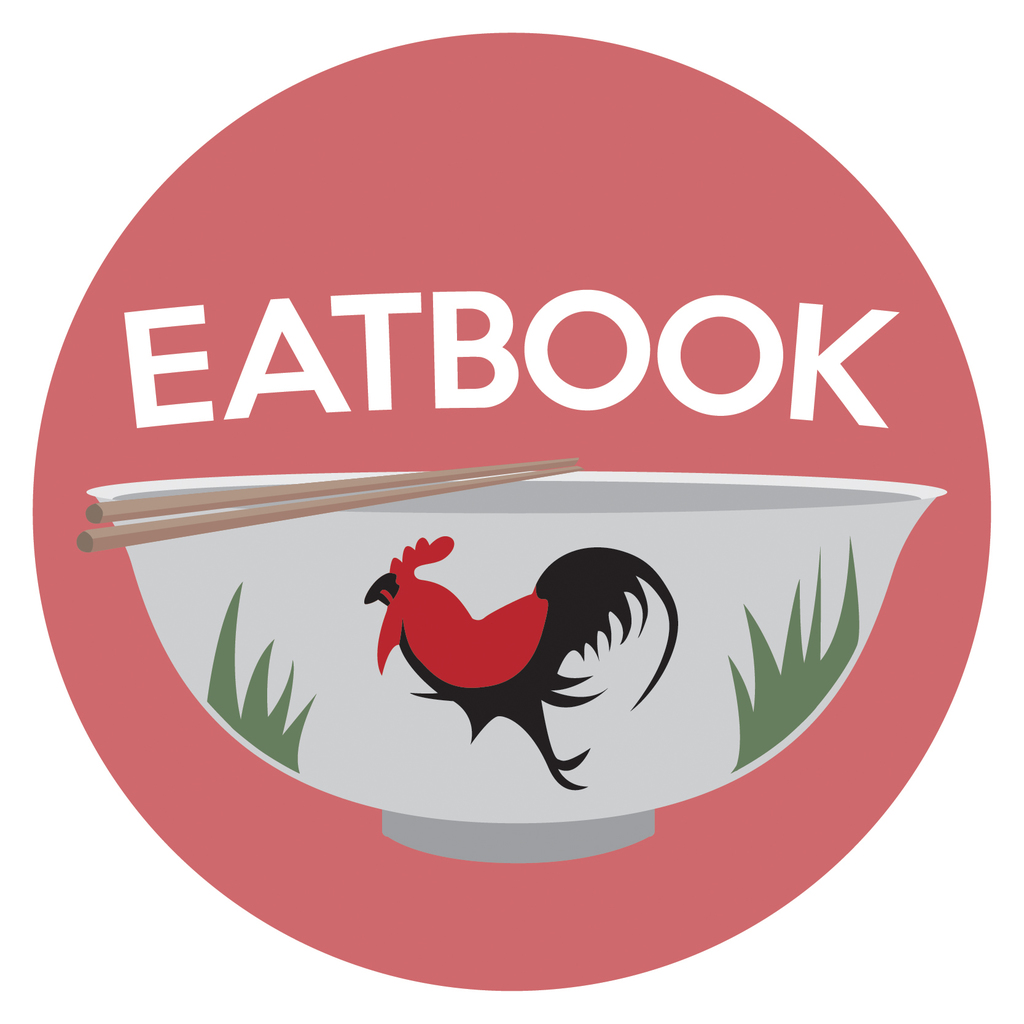 Drop us your email so you won't miss the latest news.