---
Jalan Besar hawker stalls that deserve more attention
---
Jalan Besar has gotten quite a bit of attention for their cafes, but not many know they have a bunch of hawker stalls that are equally attractive. Compared to the cafes, these hawker gems offer affordable dishes that can fill your tummy as well as a plate of pasta can. Whether you're on a quest to look for the best char siew in Singapore, or you need a dinner spot with your squad, these places can help you out!
---
1. The Beef House
---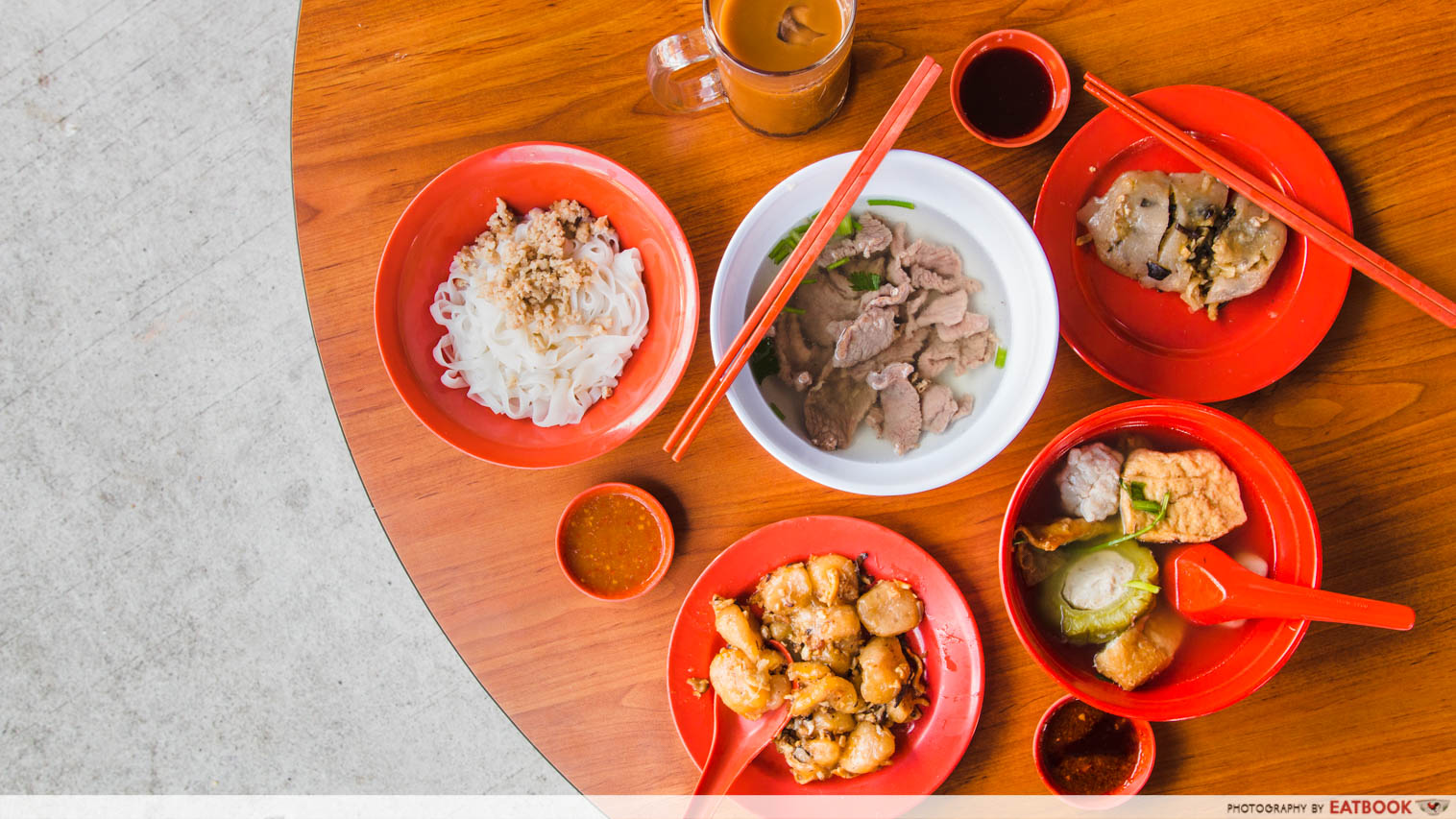 The Beef House sells traditional Hakka dishes at a kopitiam. Their Abacus Seeds ($2) are made with mashed yam and pumpkin, and each piece is delightfully plump and chewy. Another dish to get here is their Soon Kueh ($1). Each soon kueh is bursting with ingredients such as bamboo shoots, jicama, dried shrimps, and mushrooms, making it a great snack for any teatime.
Check out our full review of The Beef House!
Address: 217 Syed Alwi Road, Gar Lok Eating House, Singapore 207776
Opening hours: Sat-Thur 8am to 5pm
Tel: 9821 5463
---
2. Scissors Cut Curry Rice
---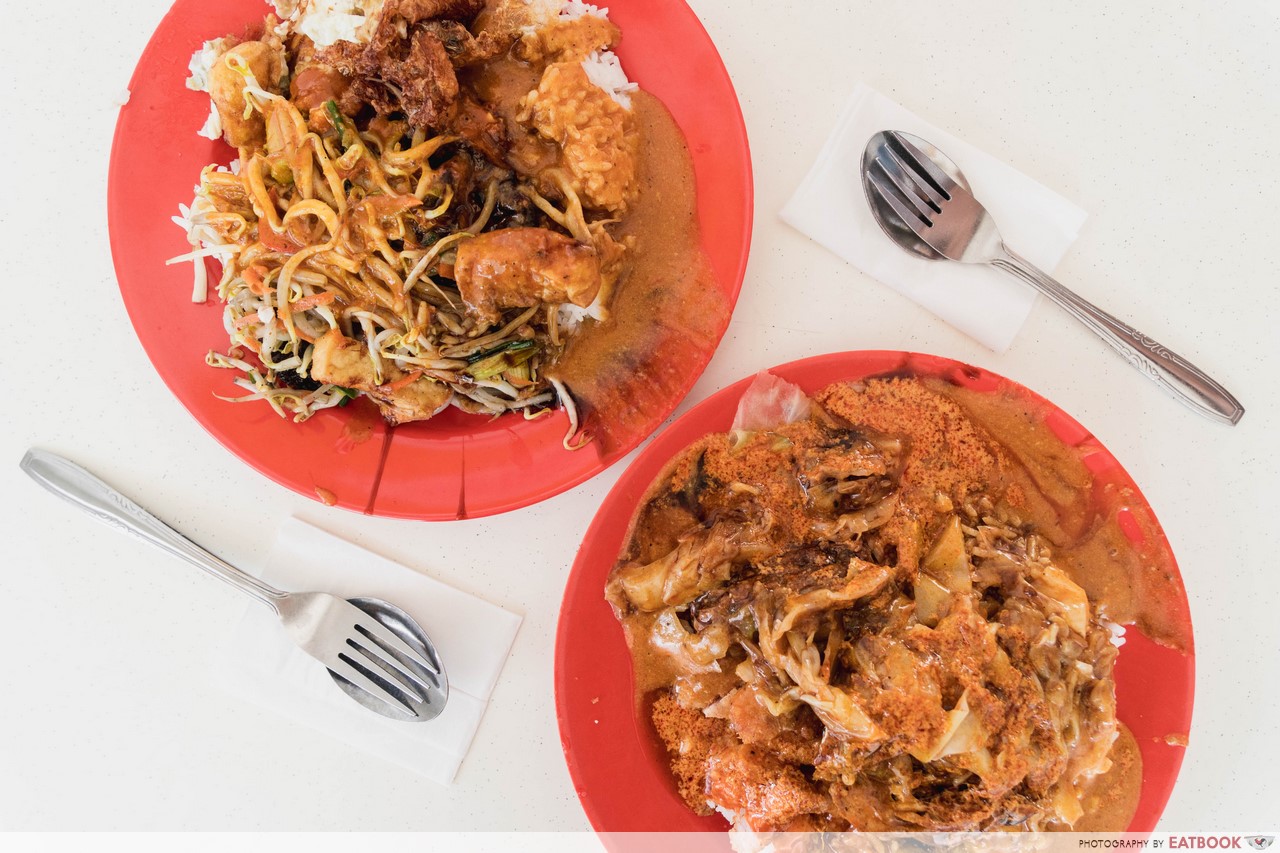 Every plate of curry rice at Scissor Cut Curry Rice looks like a mess, but it's a helluva beautiful mess. Their thick curry sauce is made with chilli sauce, chilli oil, braised gravy, and curry, and the staff members are generous when dousing the sauce over each plate. One meat and two vegetable sides cost $3.40, and the pork cutlet here is a must-try.  
Address: 229 Jalan Besar, Singapore 208905
Opening hours: Daily 11am to 3:30am
Tel: 9826 1464
---
3. Cheng Mun Chee Kee Pig Organ Soup
---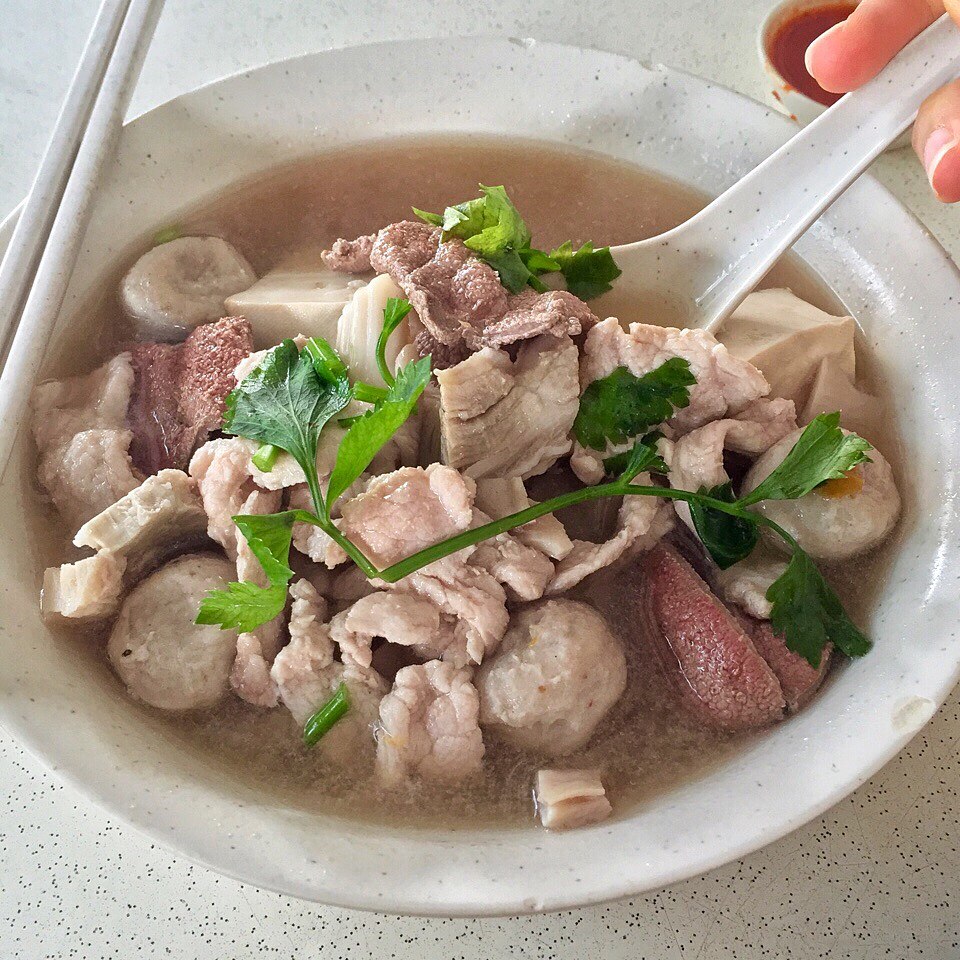 Image credit: @mr_gastronome
When it comes to pig's organ soup, Cheng Mun Chee Kee is one of the most popular spots for it in Singapore. Their Pig's Organ Soup ($4/$6) comes with a savoury-sweet broth, and it is filled with pieces of pig's liver, stomach, kidney, intestines, and meat. They offer soup refills at no extra charge, so don't feel paiseh to ask for more. To make your meal a feast, give their Pig's Trotters ($6) a go too.
Find out where else to get kway chap and organ soup in Singapore!
Address: 24 Foch Road, Singapore 209263
Opening hours: Tue-Sat 9am to 5am, Sun 9am to 4:30am
Tel: 6296 7706
---
4. Johore Ye Zhi Mei Handmade Bao
---
Hit up Johore Ye Zhi Mei when you're up for dim sum. Even though it doesn't have the fancy ambience of a Chinese restaurant, this hawker stall has affordable and decent options. They are famous for their gigantic Ye Zhi Mei ($3.20) bao, which is about four times bigger than a regular bao. The bao is stuffed with mushrooms, pieces of Chinese sausage, pork, and half an egg. Juicy and salty, just one of it is enough to completely fill you up!
Check out our full review of Johore Ye Zhi Mei!
Address: 208 Jalan Besar, Singapore 208894
Opening hours: Tue-Sun 24 hours
Tel: 6294 2210
---
5. Mei Xiang Black & White Fish Soup

---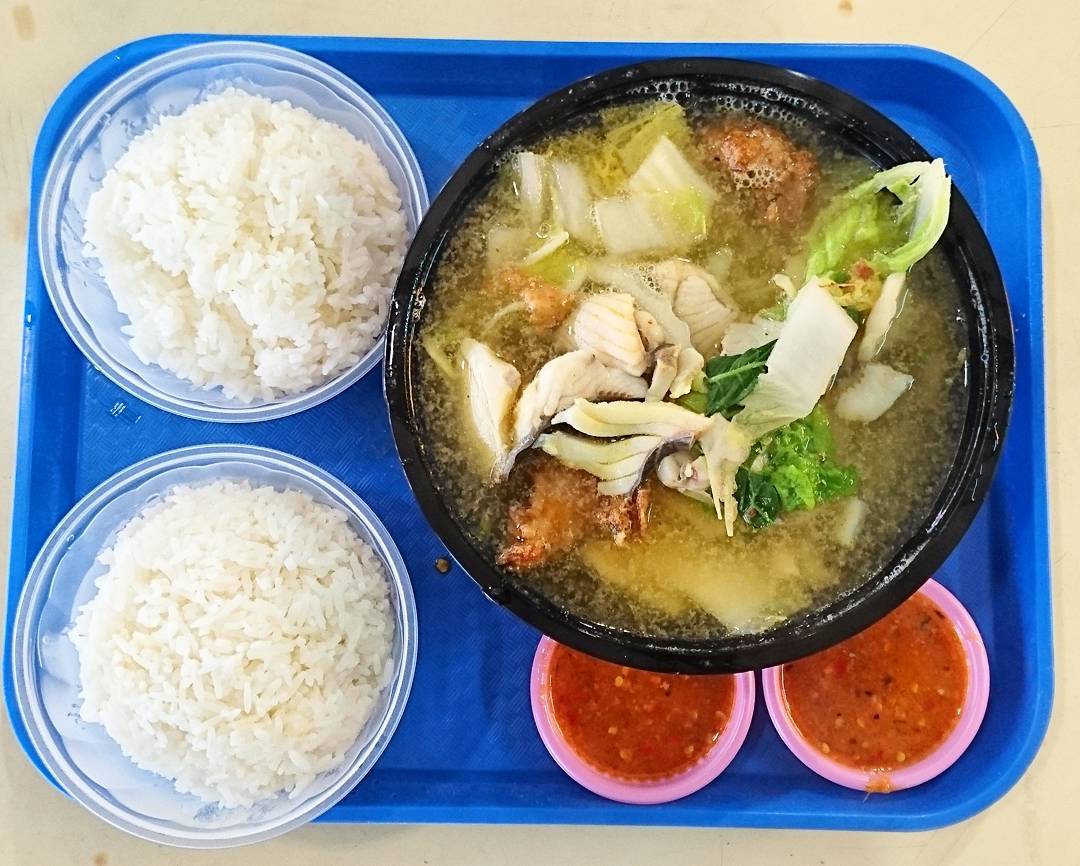 Image credit: @onekueh_at_atime
You know a stall is good when they have been drawing crowds based on the only item on their menu. Mei Xiang Black & White Fish Soup offers their fish soup at $6 or $8, and each bowl is filled with both fried and boiled slices of fish. There's no choosing of carbs here, because white rice is the only type they offer. Those who take spicy food should try their house-made chilli – its sourness and spiciness go really well with the fish!
Check out more famous fish soup stalls in Singapore!
Address: 166 Jalan Besar, #02-44, Berseh Food Centre, Singapore 208877
Opening hours: Mon-Fri 11:30am to 3pm
---
6. Sedap Thai
---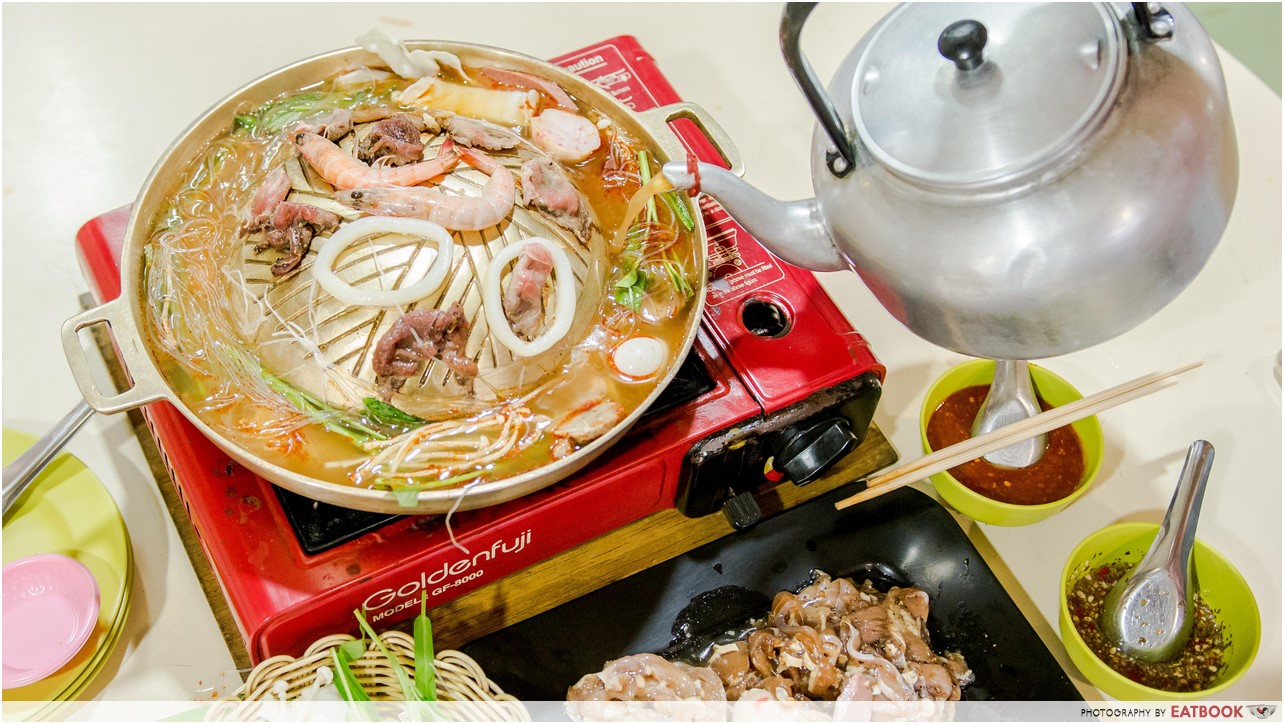 Also found within Berseh Food Centre is Sedap Thai, a halal-certified mookata stall. They use beef fat instead of pork lard to grease the skillet, which helps make your meal less jelak. A Platter Set ($20 for two people) comes with 15 different items, including vegetables, egg, meats, seafood, and processed food such as chicken balls. While each ingredient comes in a small portion, it's enough to fill two regular eaters up.
Check out our full review of Sedap Thai!
Address: 166 Jalan Besar, #01-08, Berseh Food Centre, Singapore 208877
Opening hours: Mon-Sat 4:30pm to 9:30pm
Tel: 8298 3579
Website
---
7. 88 Hong Kong Roast Meat Specialist

---

Image credit: @zach_okh
88 Hong Kong Roast Meat Specialist is one of the most underrated char siew stalls in Singapore. There is only one thing to go for here – char siew and roast meat rice ($4.50). The char siew has a very thin and crisp outer layer, and the meat practically melts in your mouth once you bite into it. Their sio bak is impressive as well, with defined layers and an exceptionally crispy crackling. They also offer roast duck, but I find that rather average, especially when compared to their outstanding char siew and roast pork. Remember to ask for less fatty meat to prevent feeling jelak after your meal.
Address: 153 Tyrwhitt Road, Singapore 207566
Opening hours: varies, but usually 11am to 8pm daily.
Tel: 8225 2495
---
8. Emperor Pot

---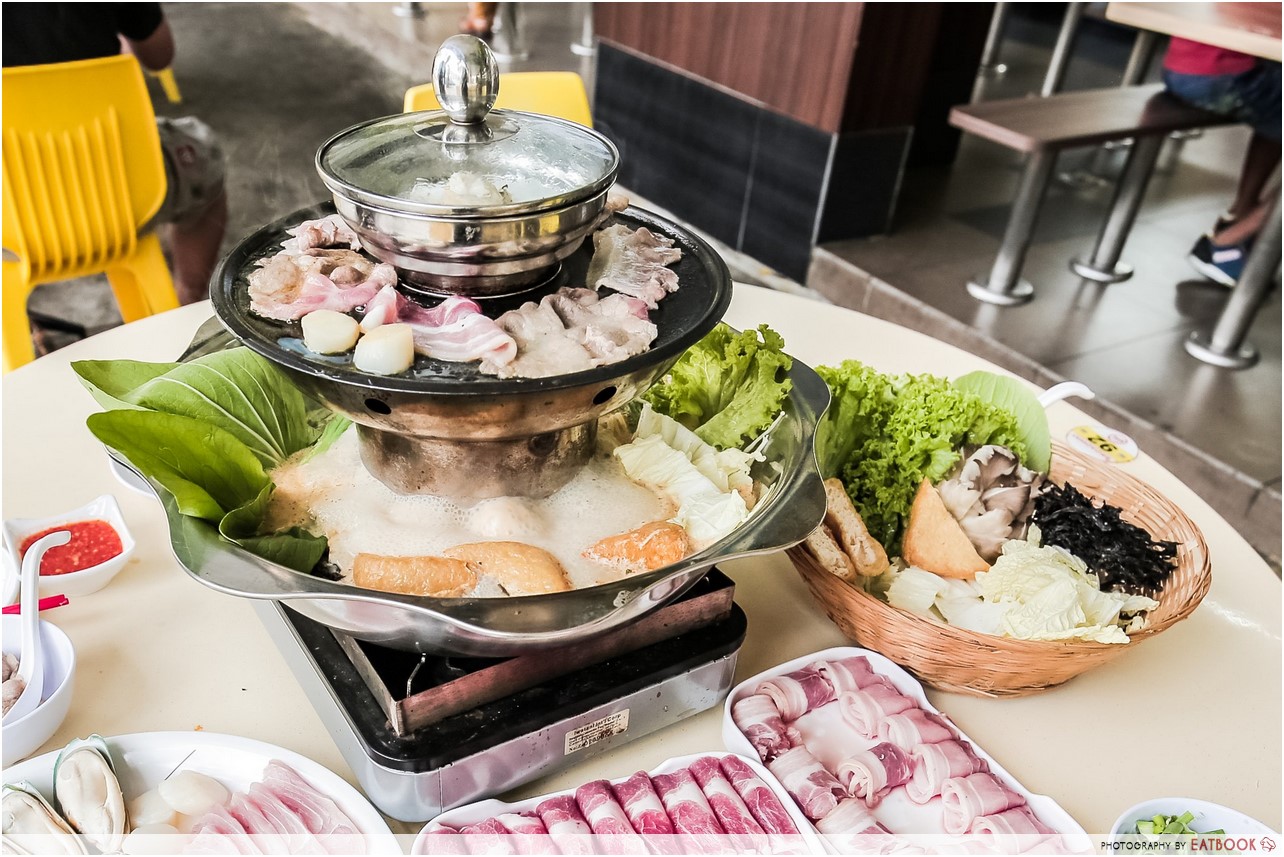 Emperor Pot is great for gatherings, especially if your clique has a fussy eater. They offer a three-tiered steamboat that lets you boil, grill, or steam your food. Choose from four soup bases – chicken, ma la, tomato, tom yum – and a variety of platters. The Emperor's Treasure ($49.80) is good for three to four people, and it includes pork, chicken, crayfish, scallops, and even salmon.
Check out our full review of Emperor Pot!
Address: 100 Tyrwhitt Road, Broadway Food Centre, Singapore 207542
Opening hours: Daily 3pm to 11pm
Tel: 9858 125
Website
---
9. Don
---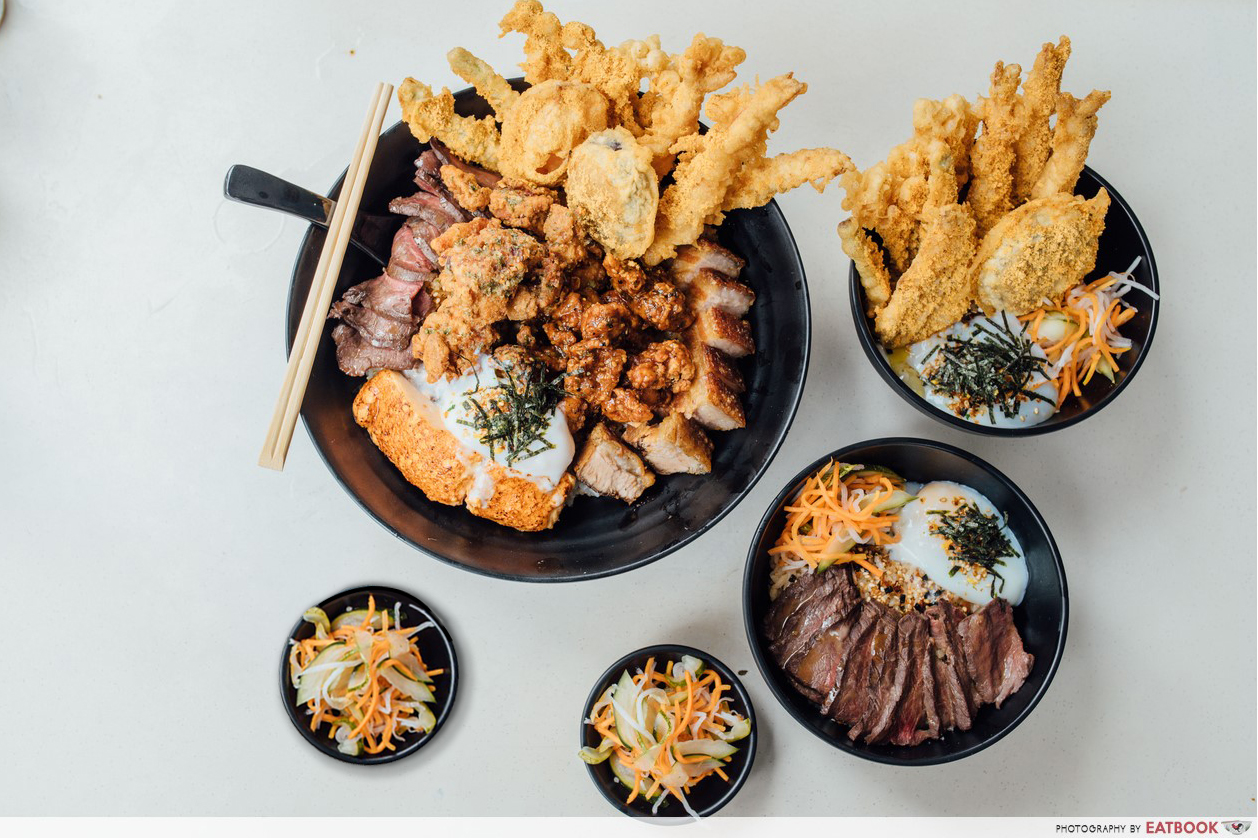 Head to Don on days you want Japanese donburi but have no money. While their rice bowls are not cheap if you go by hawker standards, they are affordable compared to donburi restaurants. Wagyu Beef Don ($12.90) comes with a generous amount of wagyu slices, and Salted Egg Yolk Tempura Don ($9.90) has prawn and vegetable tempura that are coated in salted egg yolk powder. Jio a few friends and go for their giant Kyodai Don ($28.90), which has enough fried chicken, roast pork, tempura, salmon, and wagyu to feed up to four people!
Check out our full review of Don!
Address: 30 Foch Road, #01-02, Singapore 209276
Opening hours: Thur-Tue 11am to 3pm, 6pm to 9:30pm
Tel: 9119 2619
Website
---
10. Royal J's Seafood
---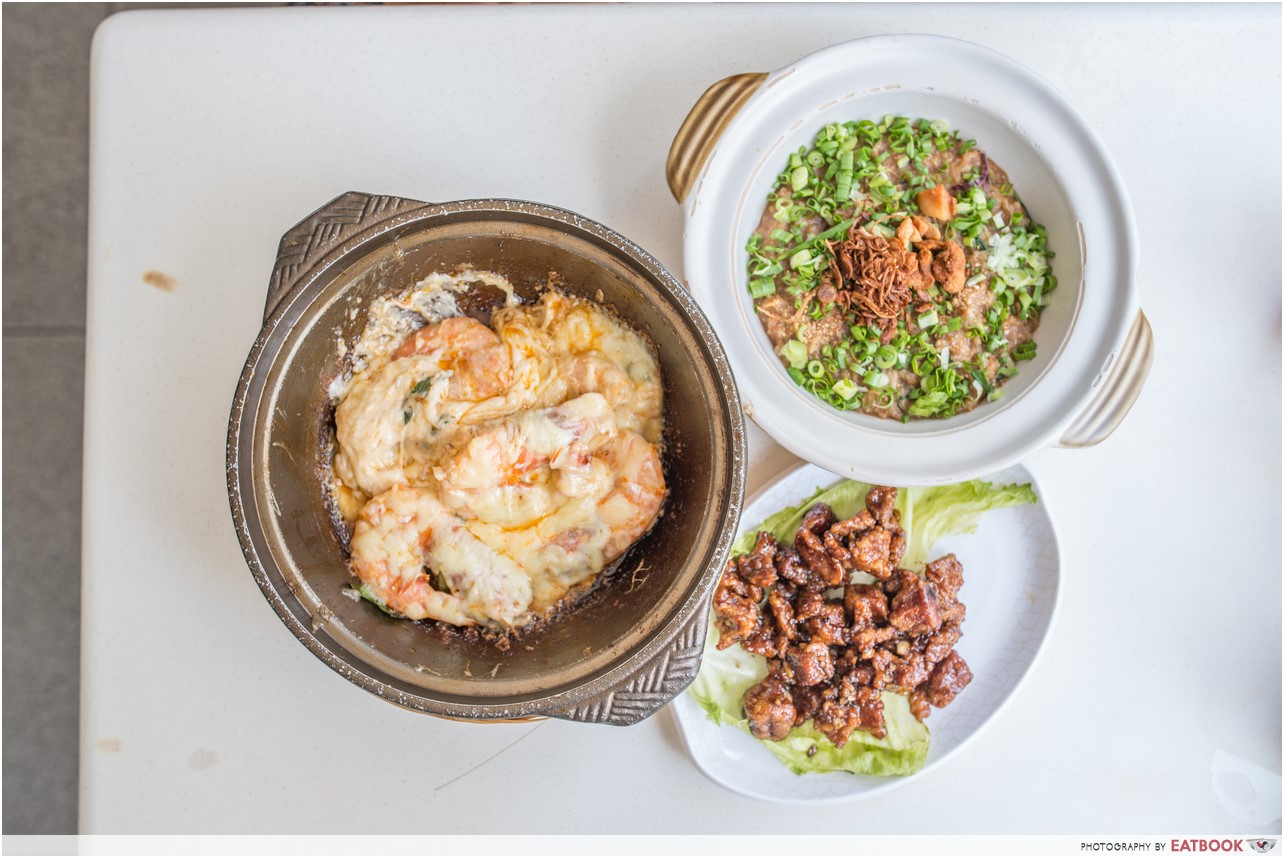 Royal J's Seafood's Fried Porridge ($6 for two people) is what made them famous, and it is definitely worth a try for carb lovers. Each portion comes with diced yam, fried shallots, and crispy pork lard, so you'll get mouthfuls of fragrant and savoury rice. That being said, the dish gets jelak after a while, so be sure to share it with the rest of the table!
Check out our full review of Royal J's Seafood, and other famous zi char stalls in Singapore!
Address: 30 Foch Road, #01-02, Singapore 209276
Opening hours: Daily 11am to 2:30pm, 5pm to 11pm
Tel: 9357 3993
Website
Info on Bishan outlet
---
A trove full of hawker gems
---
While the cafes at Jalan Besar are great, these hawker stalls are more practical when it comes to regular squad meetings. Check out more Jalan Besar food places if you're heading there soon!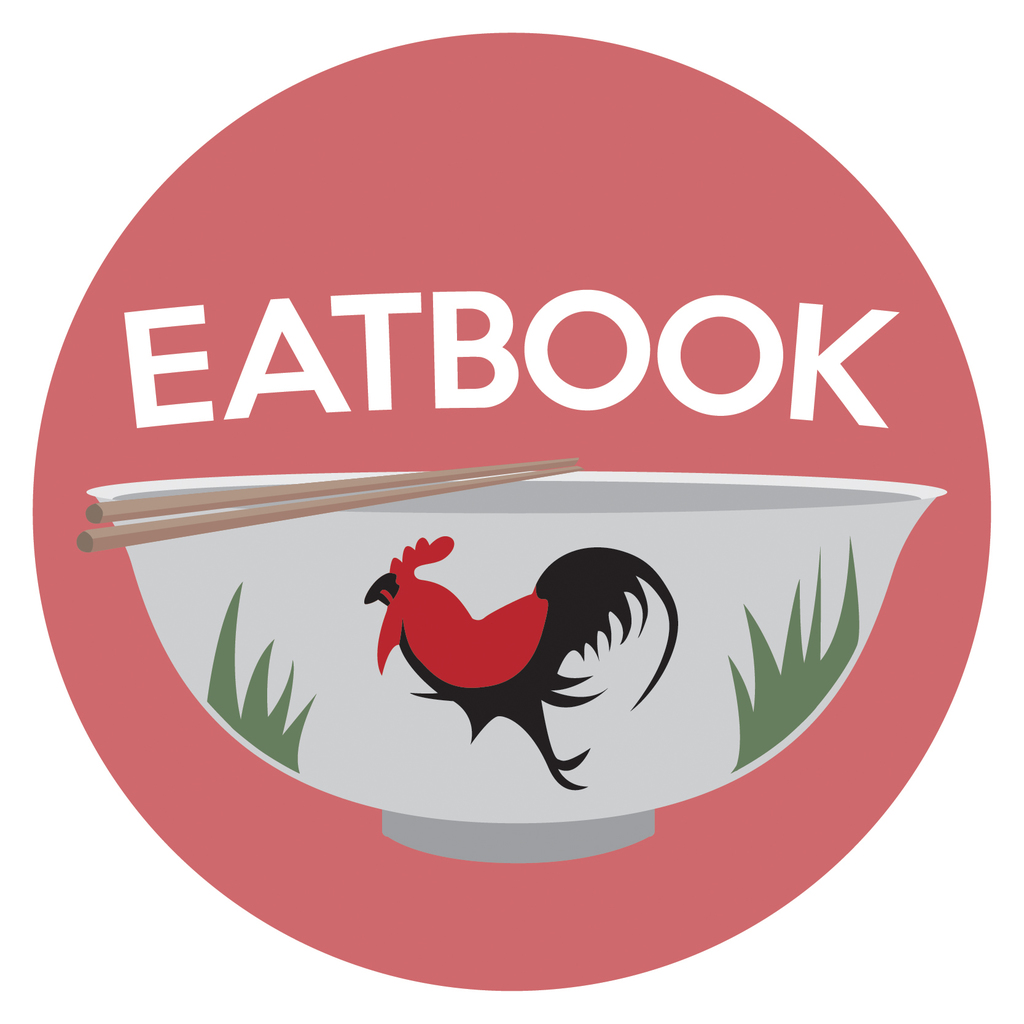 Drop us your email so you won't miss the latest news.