Nasty Cookie cafe and factory in Kaki Bukit
Come 15 October, Kaki Bukit gets a little bit more exciting and a lot sweeter with Nasty Cookie's second outpost ─ Nasty Factory. This is a brand-new, 4,000 square-foot cafe, R&D kitchen and production space right by the MRT station that you can visit and dine at.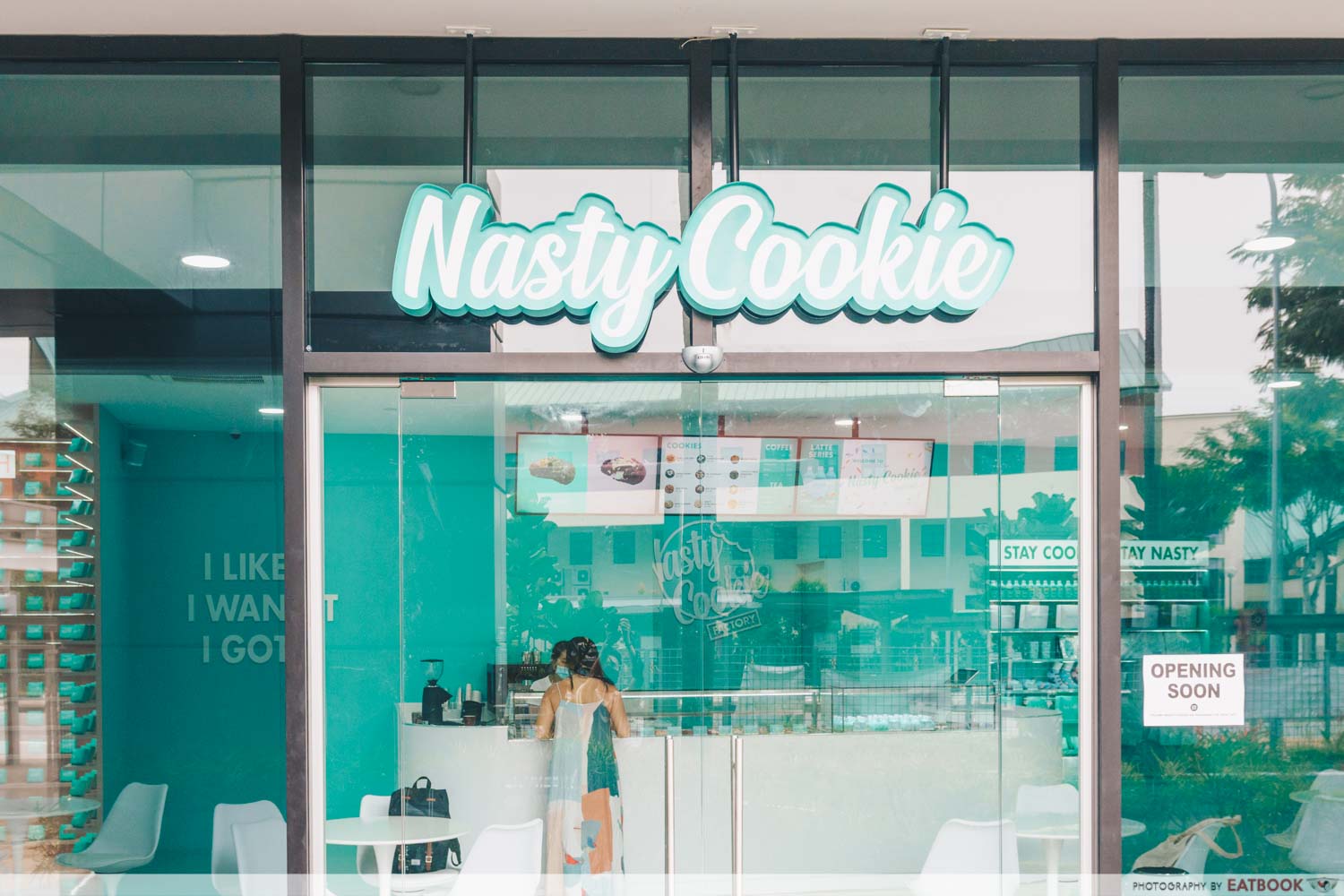 Nasty Cookie Review: Soft Monster Cookies With Nutella, Marshmallow, And Oreo Fillings
Nasty Factory follows the gourmet cookie brand's takeout-only kiosk, which launched in Funan last year. Their signature cookies are made here, with over 2,000 being baked a day. Sharing the space is a concept cafe with an in-house barista and house-blended beans so you can have a cup of coffee along with your cookie.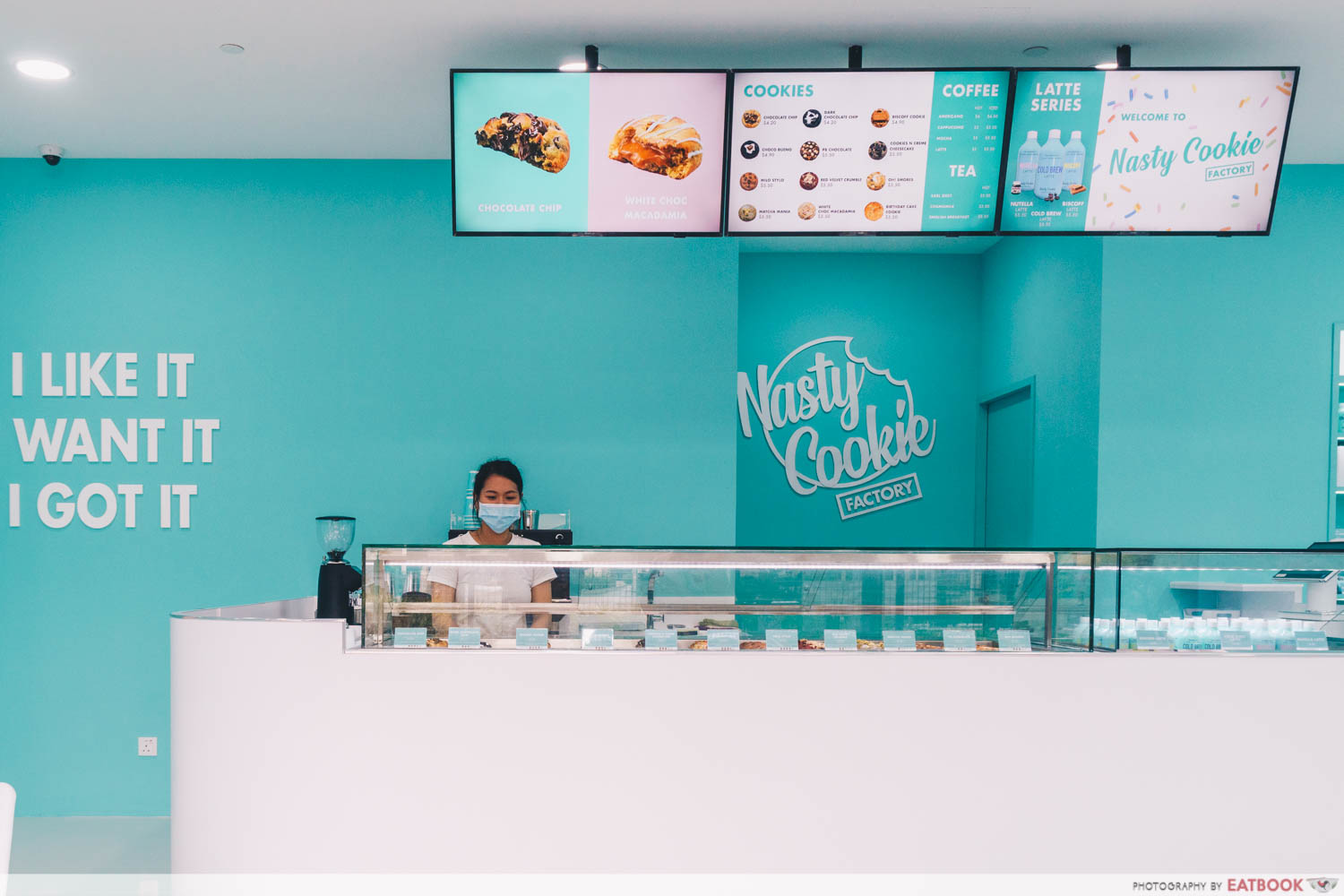 To celebrate the opening, Nasty Cookie has a colourful new addition to their menu. The Birthday Cake ($5.50) is, literally, a birthday cake in a cookie. It's filled with white chocolate chips, vanilla cream, and speckled with psychedelic sugar sprinkles.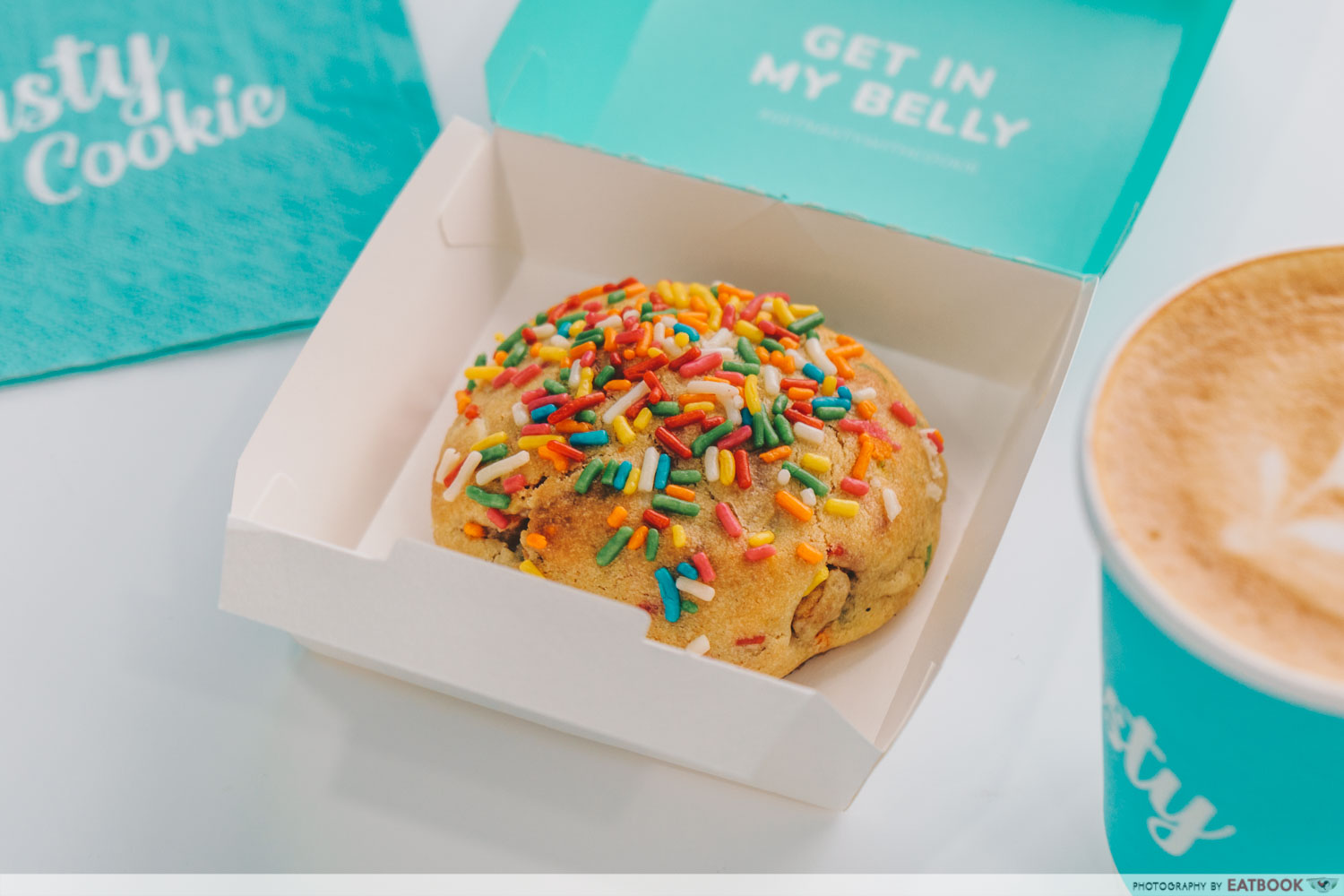 I found this a tad sweet, though the scent of vanilla was delightful. It went well with the strong Cappuccino (from $5) on the side. The inner child in my dining companion loved it, the grin of his sugar high plastered on his face. 
24 Cookie Bakers In Singapore For Levain Cookies, Chocolate Lava Brookies And More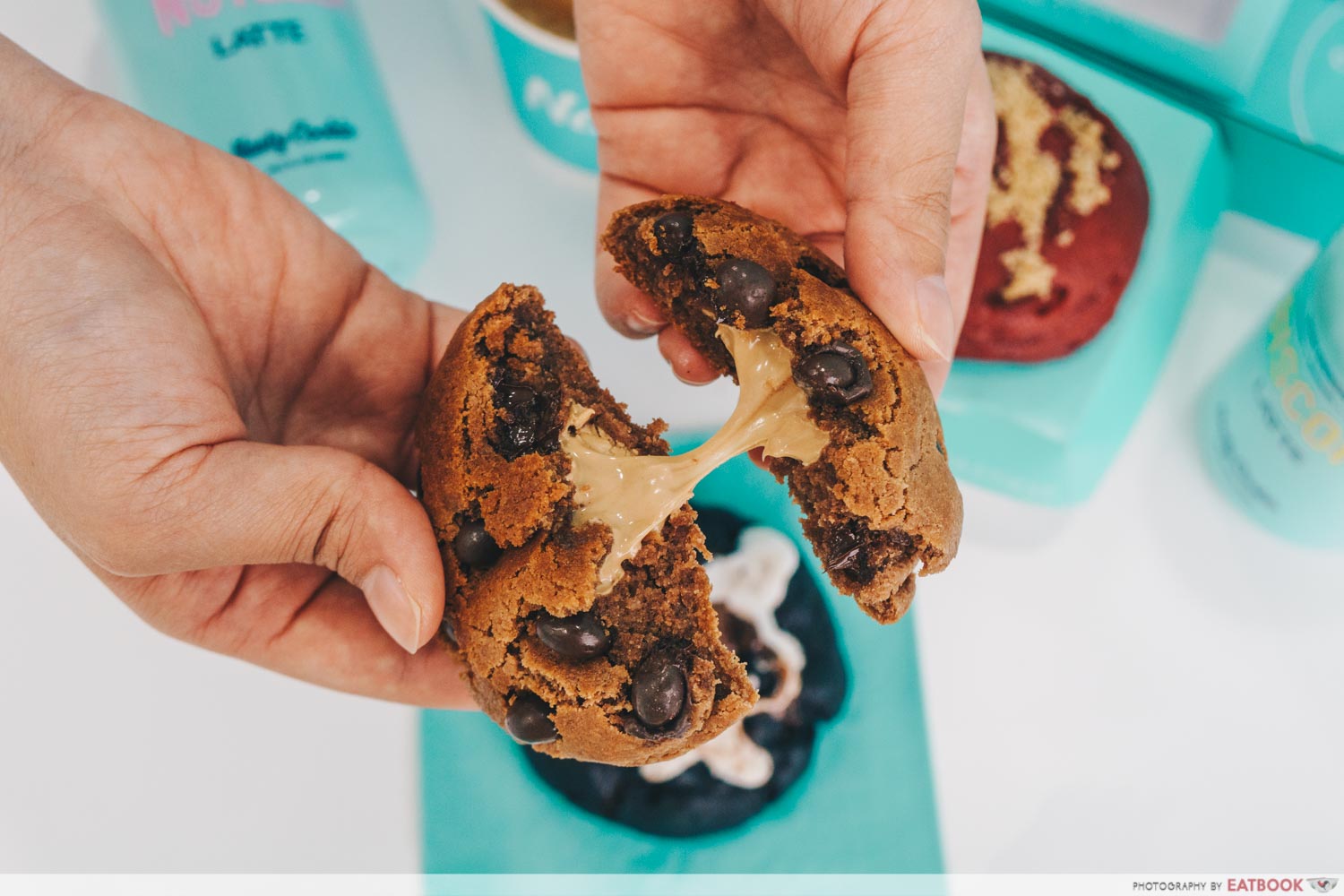 Besides this celebratory cookie, we picked a selection of Nasty Cookie's best selling bakes, including the Milo Stylo ($5.50), a Milo-based cookie dough with white chocolate chips.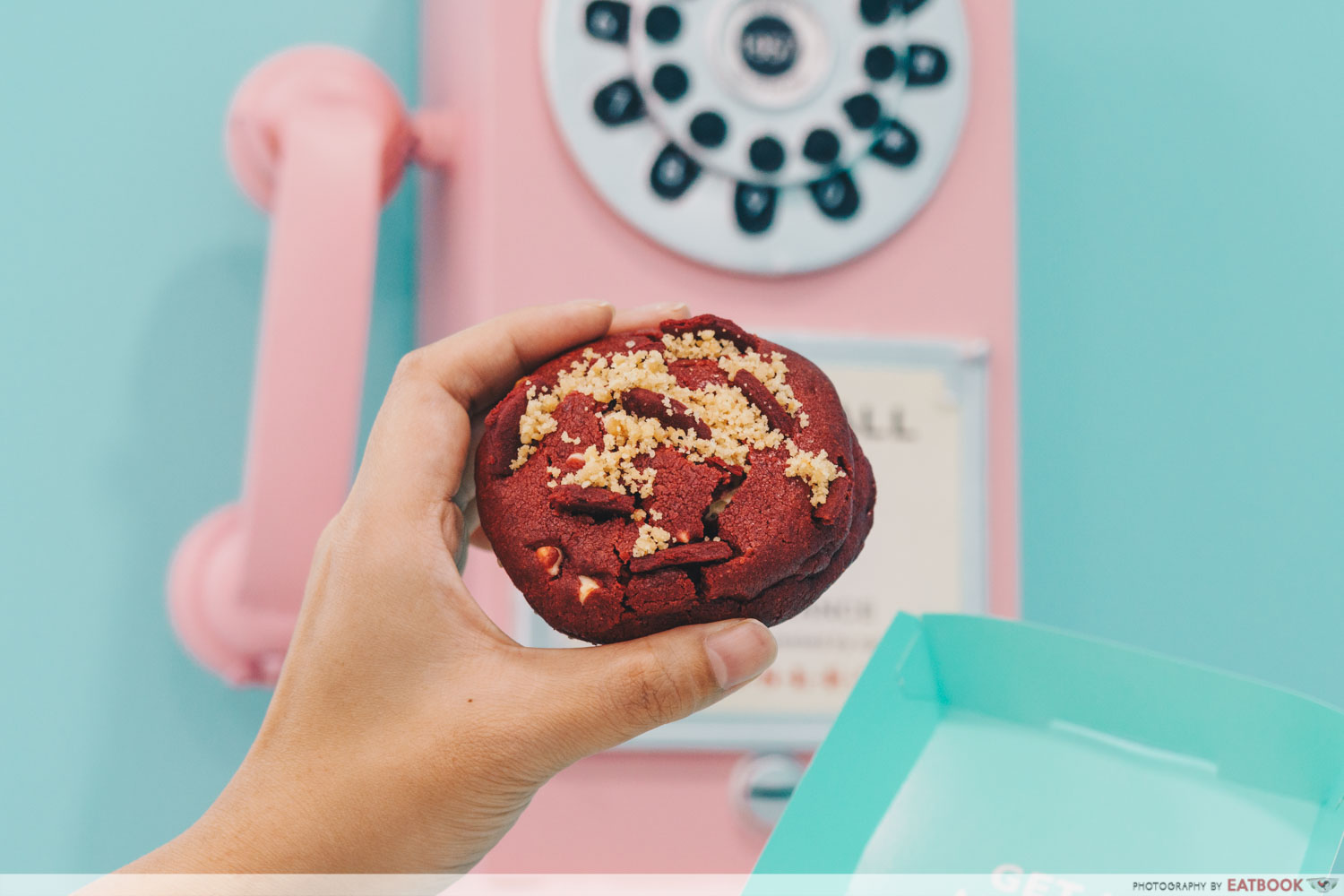 I enjoyed the Red Velvet Crumble ($5.50), a relatively less sweet confection with a cream cheese centre and a slightly savoury cookie crumble topping. This, plus the slight tang of the cream cheese, balanced out the overall sweetness. 
Like the trending blackout cookies, the Choco Bueno ($4.90) is a dark chocolate cookie paired with everyone's favourite Kinder Bueno.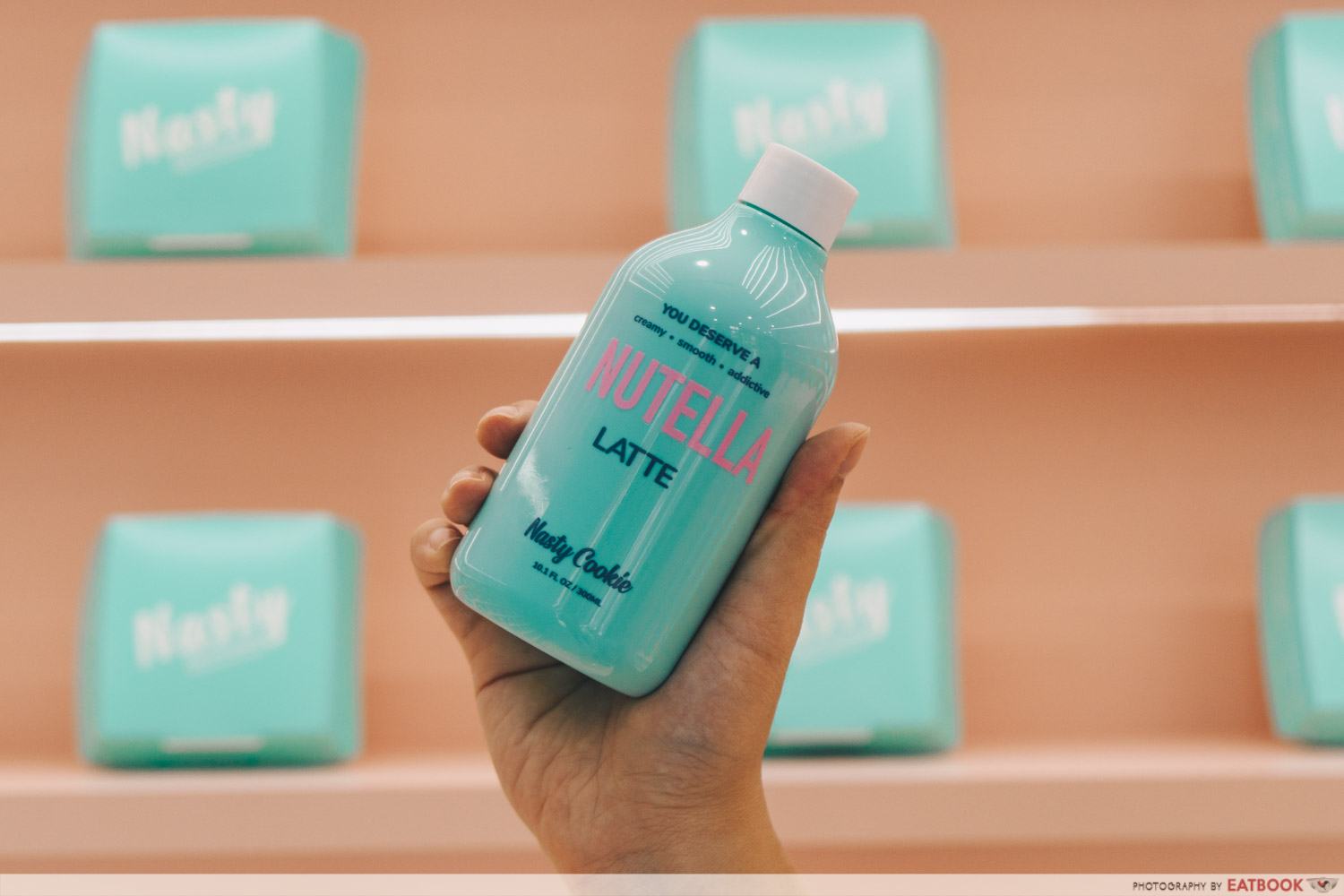 Double up on the hazelnut with their all-new Nutella Latte ($5.50) that's simply, Nutella and milk. If eating Nutella out of the jar is too gao for you, this cold, milk-based beverage is a lighter concoction that doesn't sacrifice on the spread's signature sweetness.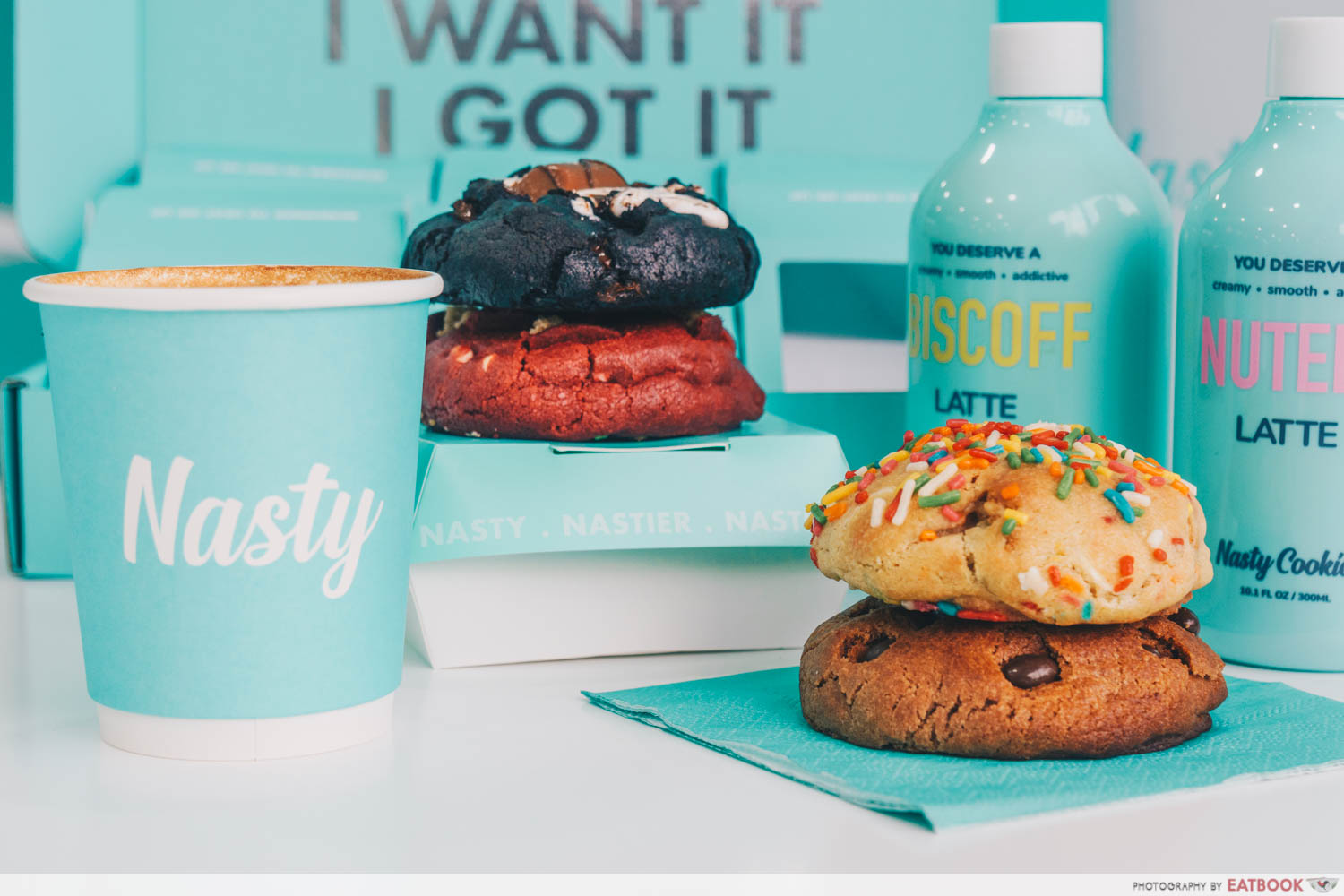 Available only at their Kaki Bukit flagship, the Nutella Latte is joined by another inspired milk drink ─ Biscoff Latte ($5.50). Unlike the KOI Biscuit Milk Tea that has a base of milk tea, this is 100% Speculoos milk. It's more subtle than the Nutella Latte, but no less of a treat.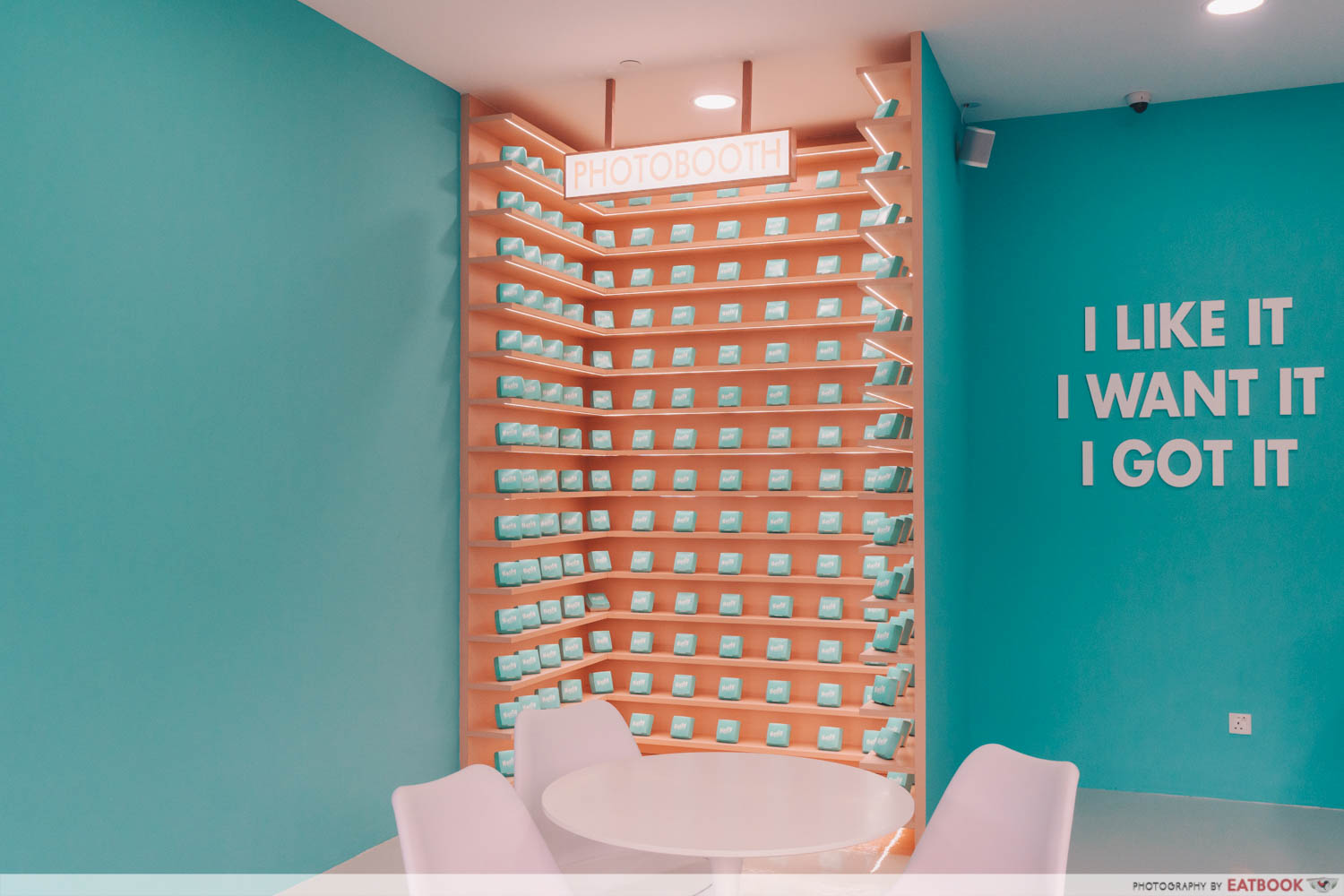 Entirely decked in their signature blue and white, this cafe is full of 'gram-worthy spots. What's more, they have an exclusive line of limited-edition merchandise that's only sold here at Nasty Factory, including socks, pins and tote bags that are while stocks last.
Croissant Cereal Is Officially A Thing Thanks To Misol, An Instagram Bakery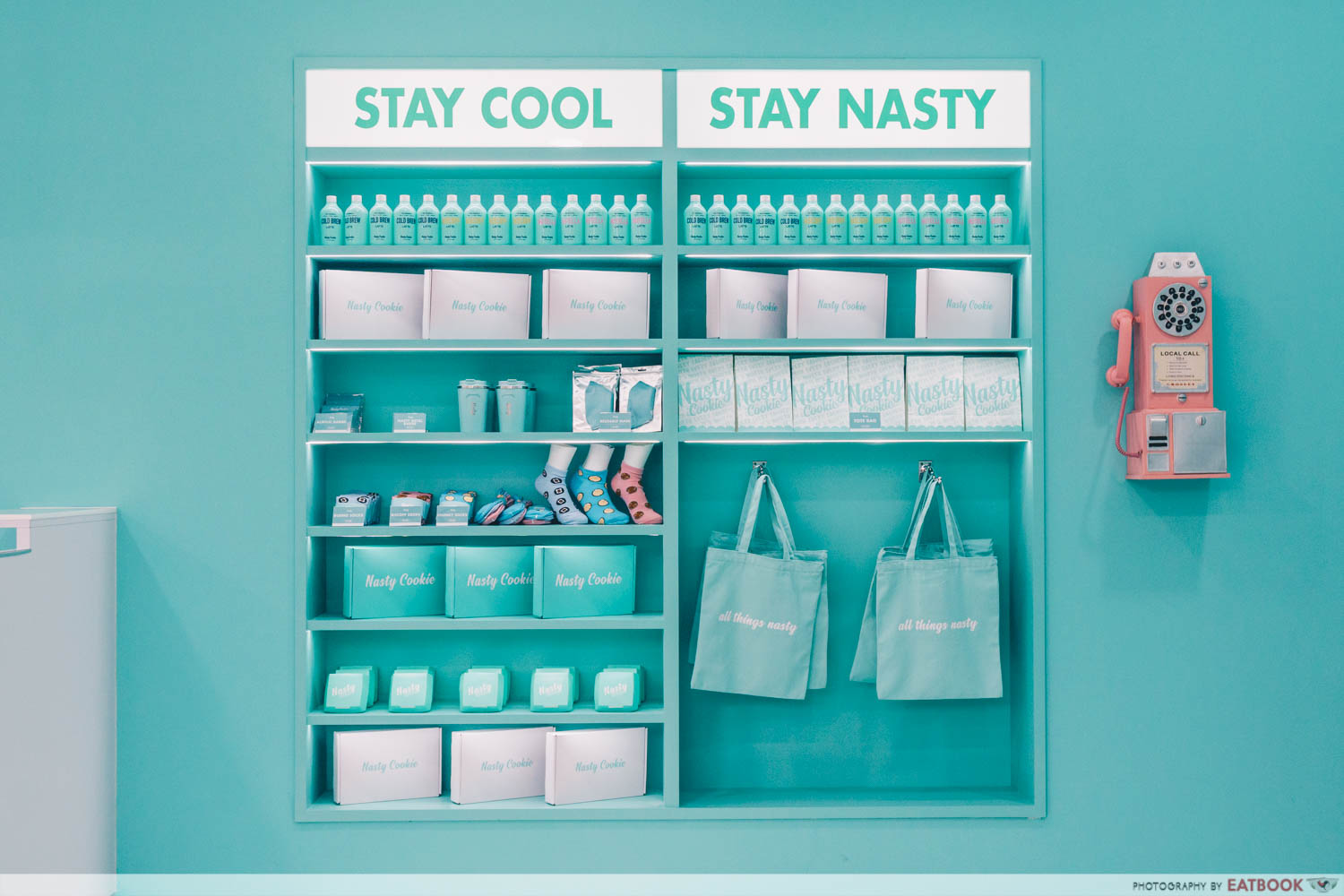 If the way these cookies sold out in less than three minutes online during Circuit Breaker are anything to go by, we're expecting Kaki Bukit to see a bit of a crowd on 15 October, when the Nasty Factory officially opens.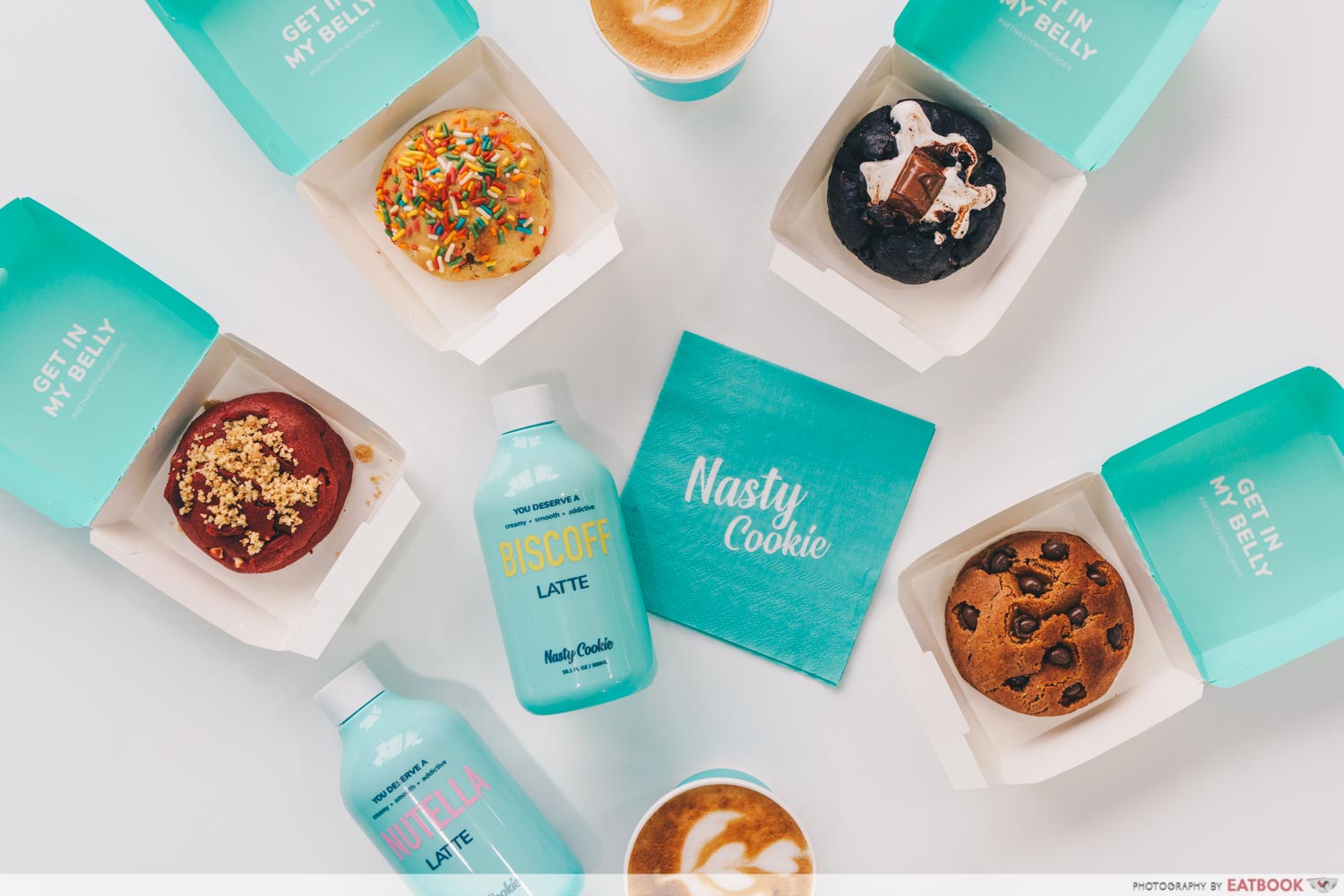 In celebration of their third birthday, Nasty Factory will be offering 50% off all cookies on 17 October! Each customer is only limited to a maximum of 6 cookies.
Meanwhile, wait out the crowd and head to LUNA Patisserie for their new desserts, or order yourself some equally IG-worthy croissant cereal!
Address: 1 Kaki Bukit View, #01-02, Techview, Singapore 415941
Opening hours: Mon-Fri 10am to 8:30pm, Sat-Sun 1pm to 8:30pm
Website
Nasty Factory is not a halal-certified eatery.