---
New restaurants in January 2019
---
New year, new you, new good food. Start the year right at these new restaurants that serve up a range of delicious nosh worthy of your penny. From shrimp ramen that's on our list of Top 50 Awards to Japanese souffle pancakes that come with gold foil, these dishes hit all the right spots for your taste buds and tummy.
---
1. Meatsmith Western BBQ
---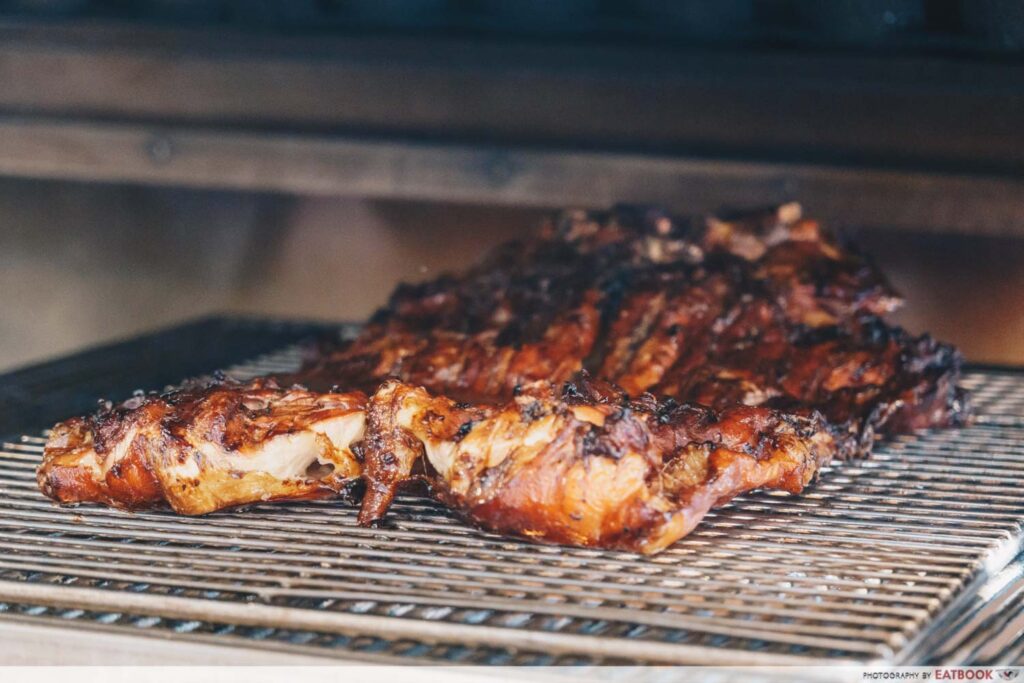 Opened by a Michelin-starred chef, Meatsmith Western BBQ has all the fancy dishes you would expect from a restaurant at a fraction of the price. Case in point, the Smoked Char Siew Pork Ribs. At just $10, these ribs are flame-grilled on a wood-fired grill to produce its distinctive smokiness.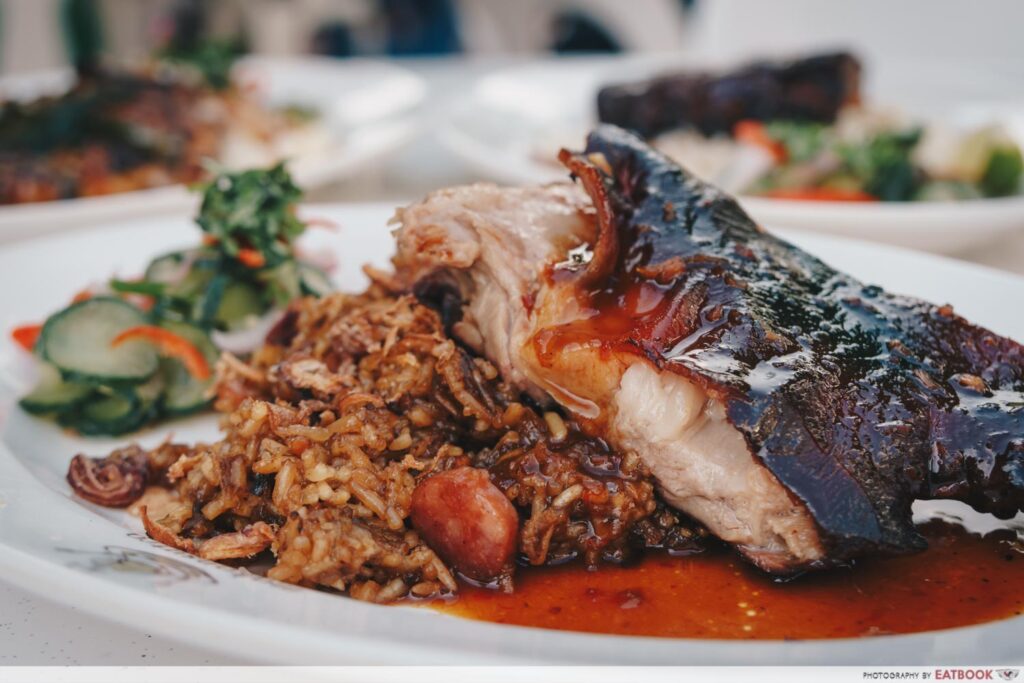 They've really taken fusion food to another level. Sophisticated and layered dishes are made using traditional Chinese ingredients and Western techniques. The Suckling Pig with XO sauce ($16), for example, is being smoked to accentuate the mellow sweetness of its five-spice rub.
Check out our full review of Meatsmith Western BBQ!
Meatsmith Western BBQ Review: Michelin Starred Chef Opens Hawker Stall Selling Flame Grilled Meats
Address: 8 Raffles Avenue, #01-15G, Makansutra Gluttons Bay, Singapore 039802
Opening hours: Mon-Thur 5pm to 1am, Fri-Sat 4pm to 3am, Sun 4pm to 1am
Meatsmith Western BBQ is not a halal eatery.
---
2. ARTEA
---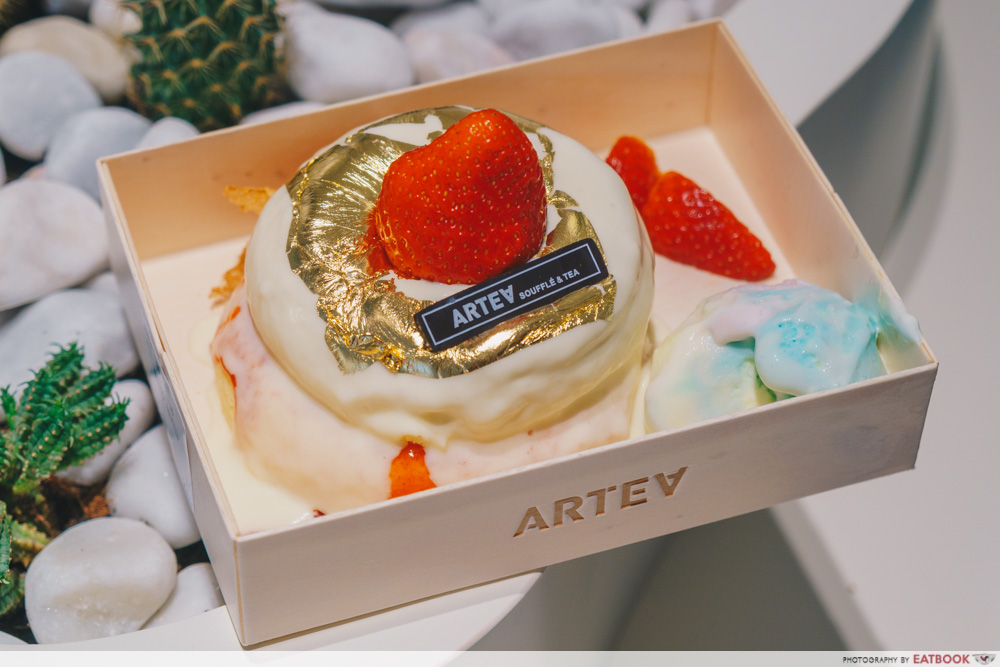 ARTEA lets you enjoy both fruit teas and fluffy pancakes at one spot. This beautiful new cafe at VivoCity specialises in Japanese souffle pancakes, which come with that iconic fuwa fuwa jiggle. They're made with beaten meringue, and each bite melts gently the moment you put it into your mouth.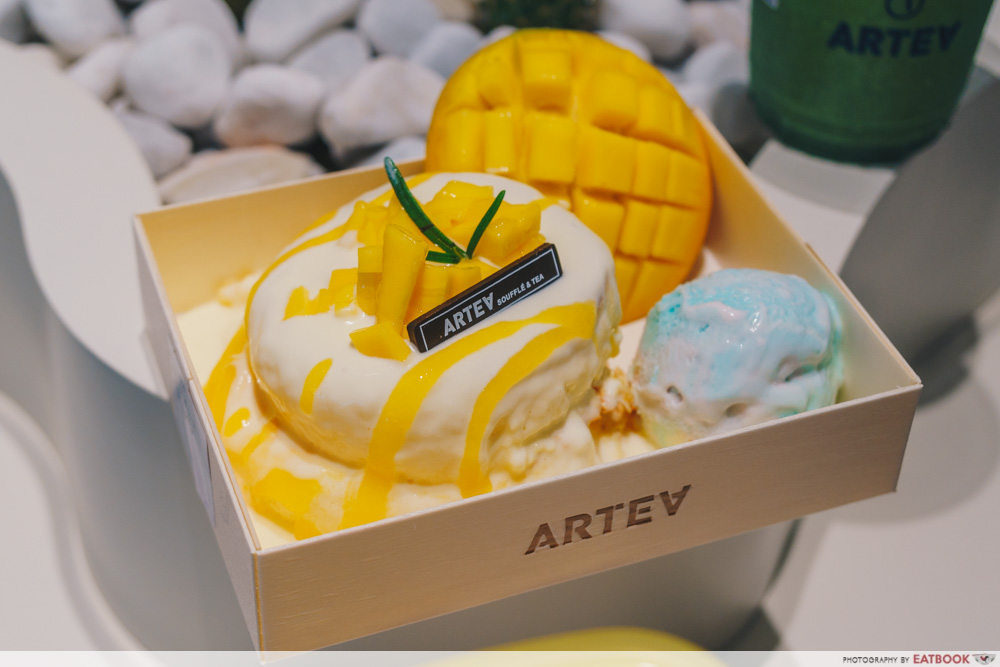 The gorgeous assembly of mango, ice-cream and pancakes scream high-SES, but they're still relatively affordable. You can get their Strawberry Souffle at $9.50 and Mango Souffle at $8.80, or opt for a set by adding $5 more. The set comes with a cup of Signature Fruit Tea, which goes at $8.20 on its own.
Check out our full review of Artea!
ARTEA Review: New Soufflé Pancake And Tea Latte Cafe At VivoCity
Address: 1 Harbourfront Walk, #01-100/101, Vivocity, Singapore 098585
Opening hours: Daily 11am to 10pm
Tel: 8305 2712
Website
ARTEA is not a halal-certified cafe.
---
3. Hao Lai Ke
---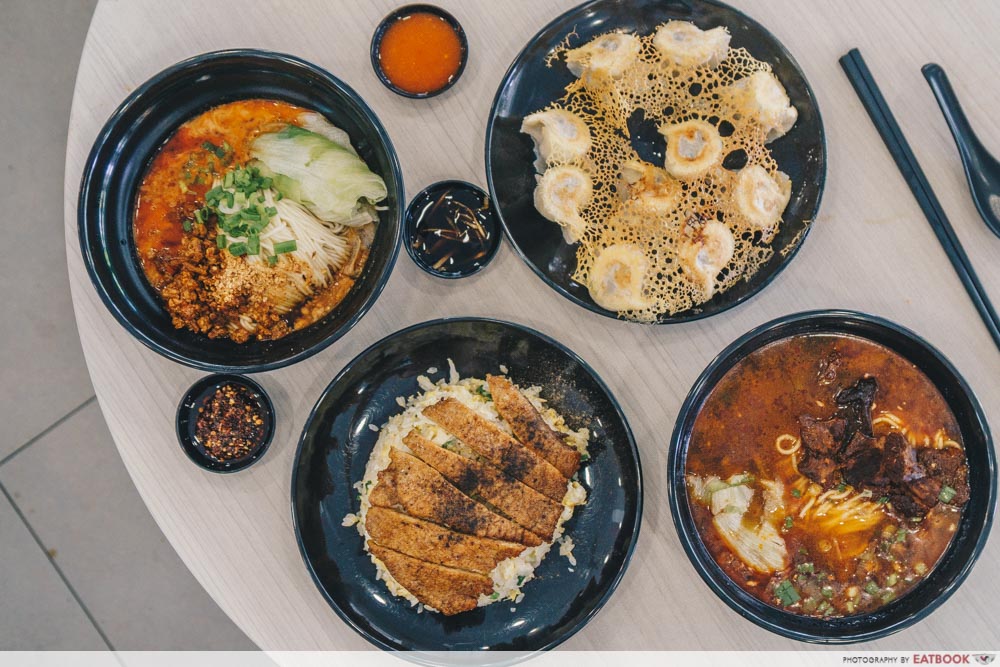 If you frequent Din Tai Fung, and one of your New Year's resolutions is to save more money, Hao Lai Ke is your economical alternative. With a menu strikingly similar to Din Tai Fung's, this hawker stall at Bedok is started by a chef who used to work for the famous Taiwanese chain.
Looking a lot like its counterpart from Din Tai Fung, the Pork Ribs Fried Rice ($6) here comes with the same juicy pork chop and fragrant egg fried rice. Dan Dan Noodle ($4.50) is Hao Lai Ke's signature. Featuring generous servings of minced meat and noodles, the dish offers much value for money.
Check out our full review of Hao Lai Ke!
Hao Lai Ke Review: Ex-Din Tai Fung Chef Opens A Hawker Stall Serving Pork Ribs Fried Rice
Address: 204 Bedok North Street 1, #01-393, Singapore 460204
Opening hours: Daily 10:30am to 10pm
Tel: 9673 5517
Hao Lai Ke is not a halal eatery.
---
4. Le Shrimp Ramen
---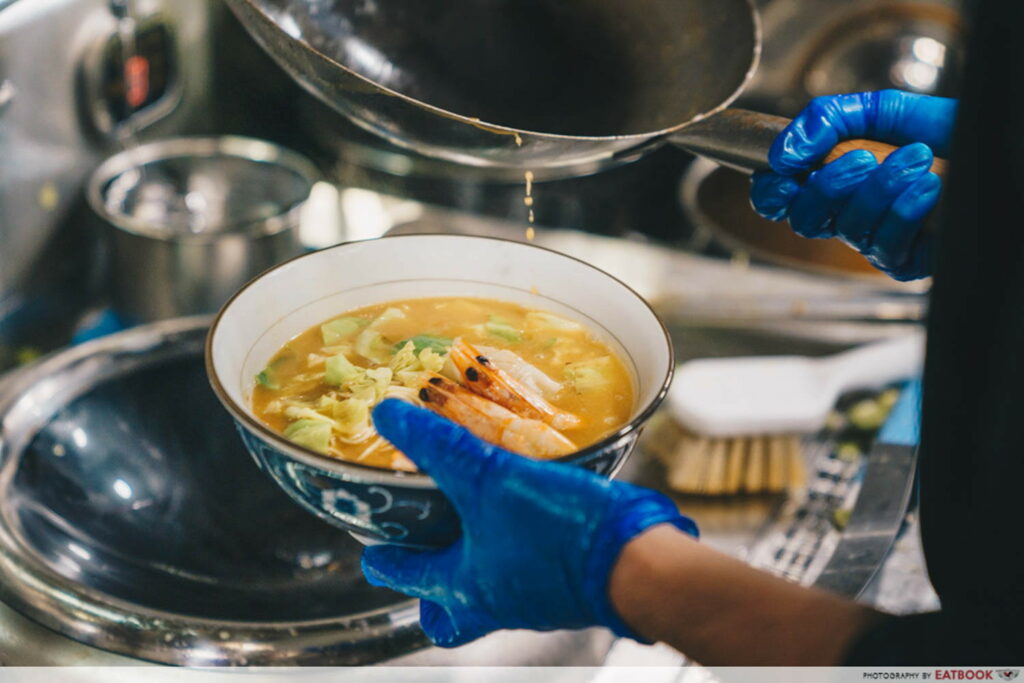 The newest addition to the Paradise Group, Le Shrimp Ramen fuses Japanese techniques with Chinese flavours and ingredients, presenting a unique menu of shrimp broth ramen. Despite the similar ingredients used, do not confuse it with hae mee or prawn mee.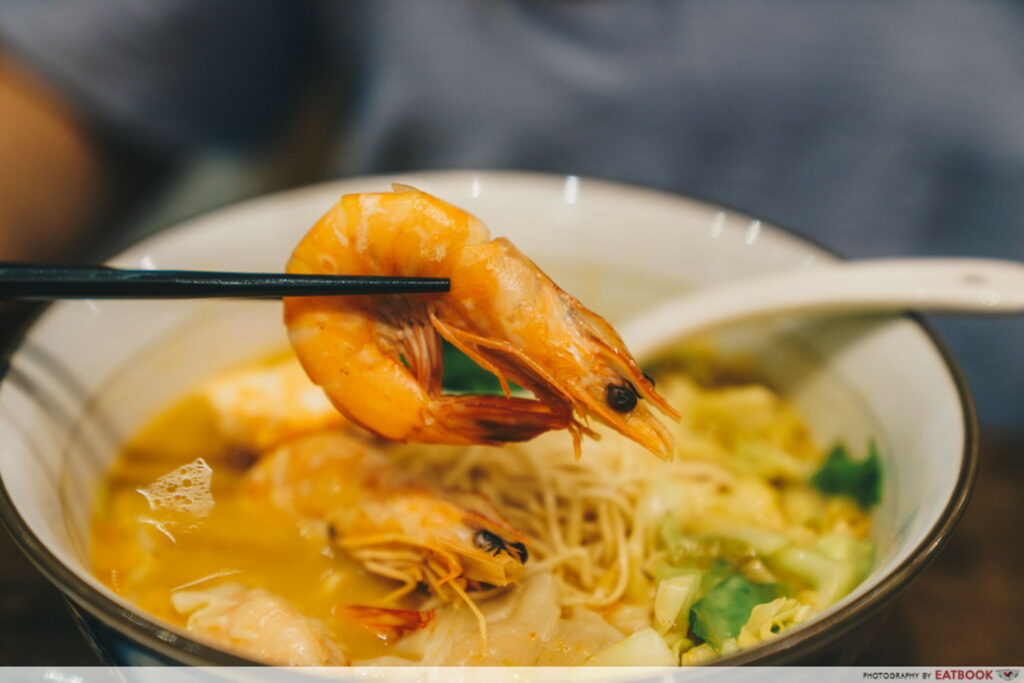 If you're not sure what to order, get the Le Signature Trio Shrimp Ramen ($19.90++), which comes with fresh prawns, prawn dumplings, and ebiko prawn balls. Those who prefer dry-tossed noodles can opt for the Ebiko Prawn Paste With Chilli Vinaigrette Ramen ($11.90++) instead.
Check out our full review of Le Shrimp Ramen!
Address: 290 Orchard Road, #B1-42, Paragon, Singapore 238859
Opening hours: Daily 10:30am to 10pm
Website
Le Shrimp Ramen is not a halal-certified eatery.
---
5. A Summer in Paris
---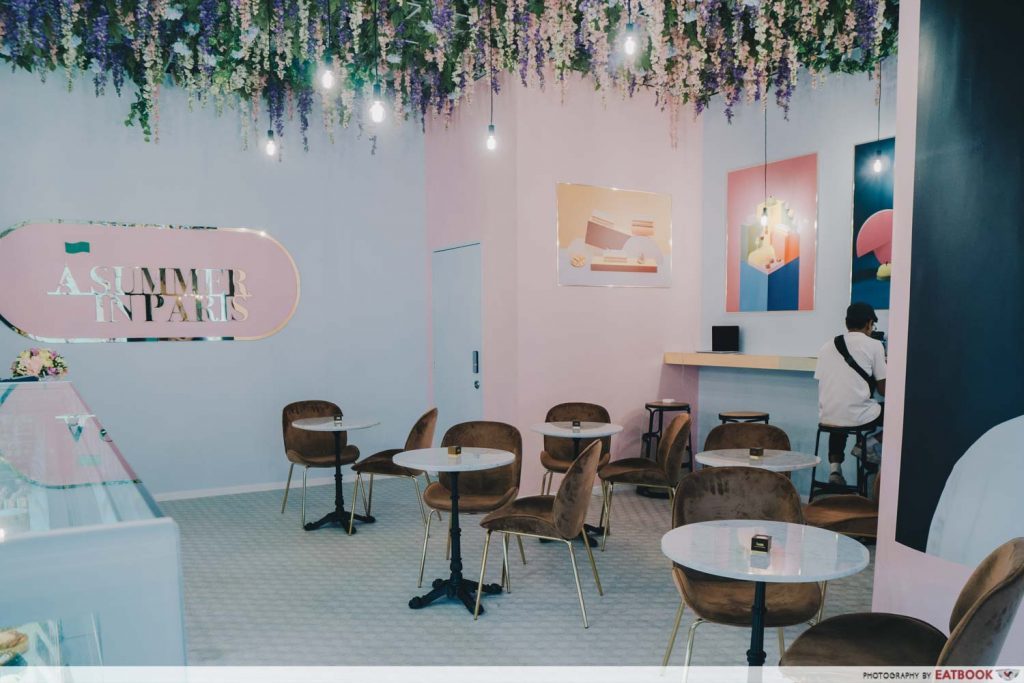 Decorated in gorgeous pastel blue and pink, A Summer In Paris has got to be one of the prettiest cafés in Singapore. Equally impressive are the cakes behind the glass display. Crafted by French pâtissier Yann Brys, who has been awarded with the prestigious Meilleurs Ouvriers de France, the cakes showcase both art and culinary prowess.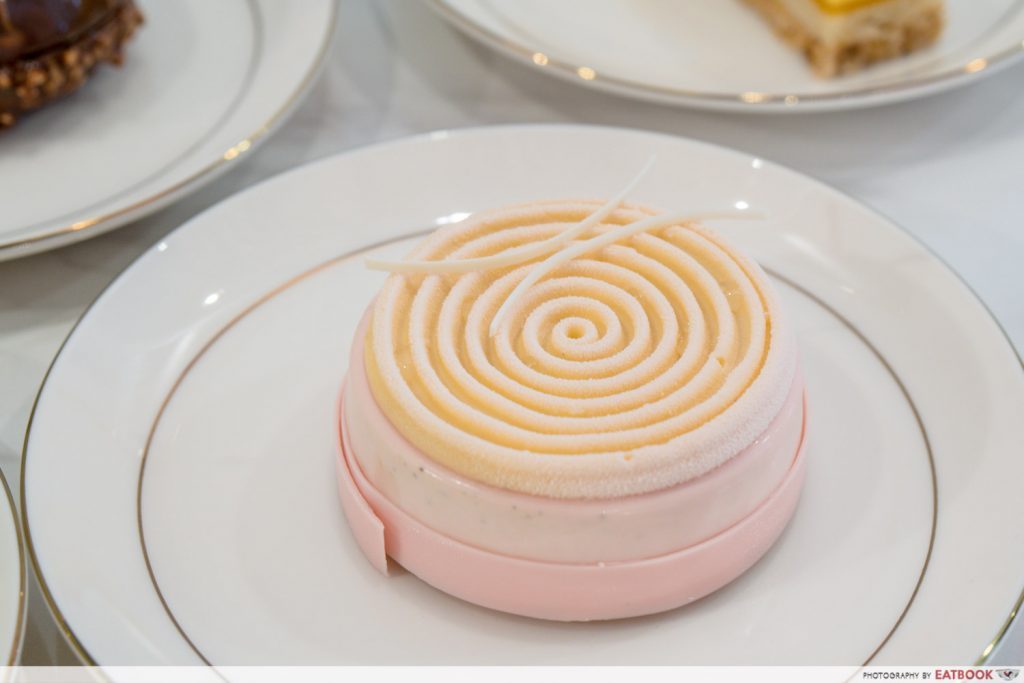 We recommend the Tourbillon Fruit'Thé ($9.30). It has a sweet and creamy outer shell with a light fruity centre. For something chocolatey, the Choco'dough ($8.80) is a good bet with its crunchy chocolate-coated almond base juxtaposed against milk chocolate mousse.
Check out our full review of A Summer in Paris!
10 Best Dessert Places With Kaya Toast Cake And More – Eatbook Top 50 Awards 2018
Address: 1 Harbourfront Walk, #01-13, VivoCity, Singapore 098585
Opening hours: Daily 10am to 10pm
Tel: 9381 2312
Website
A Summer in Paris is not a halal-certified cafe.
---
6. Beef Up
---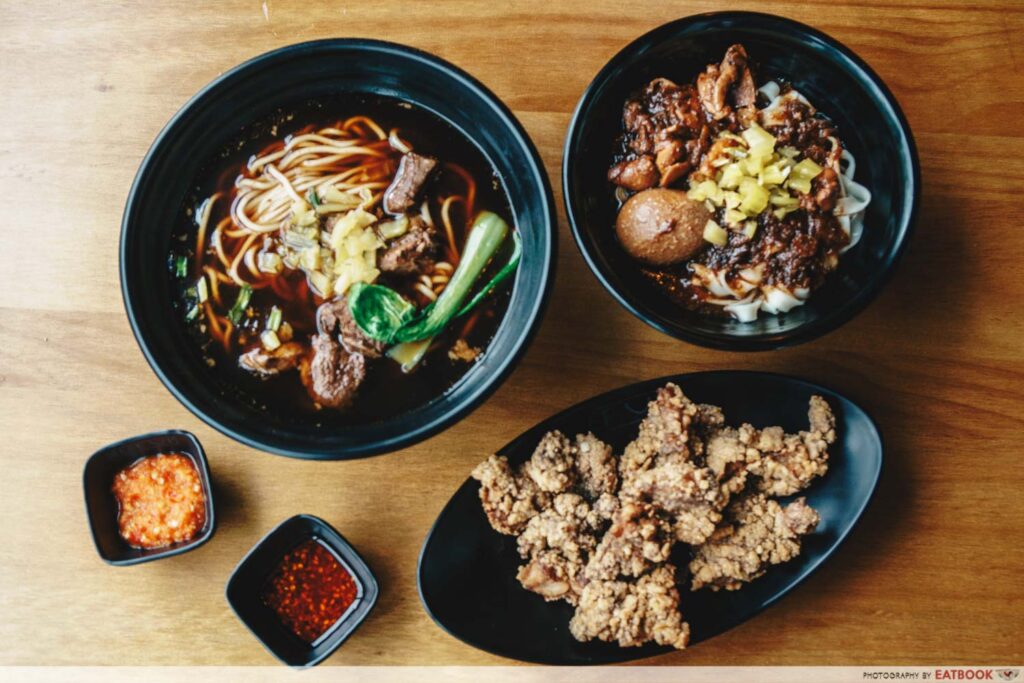 Those craving for a taste of Taiwanese beef noodles would be wise to visit the Muslim-owned Beef Up. Located in Toa Payoh, the stall features an assortment of Taiwanese dishes like beef noodles, fried chicken and salmon rice.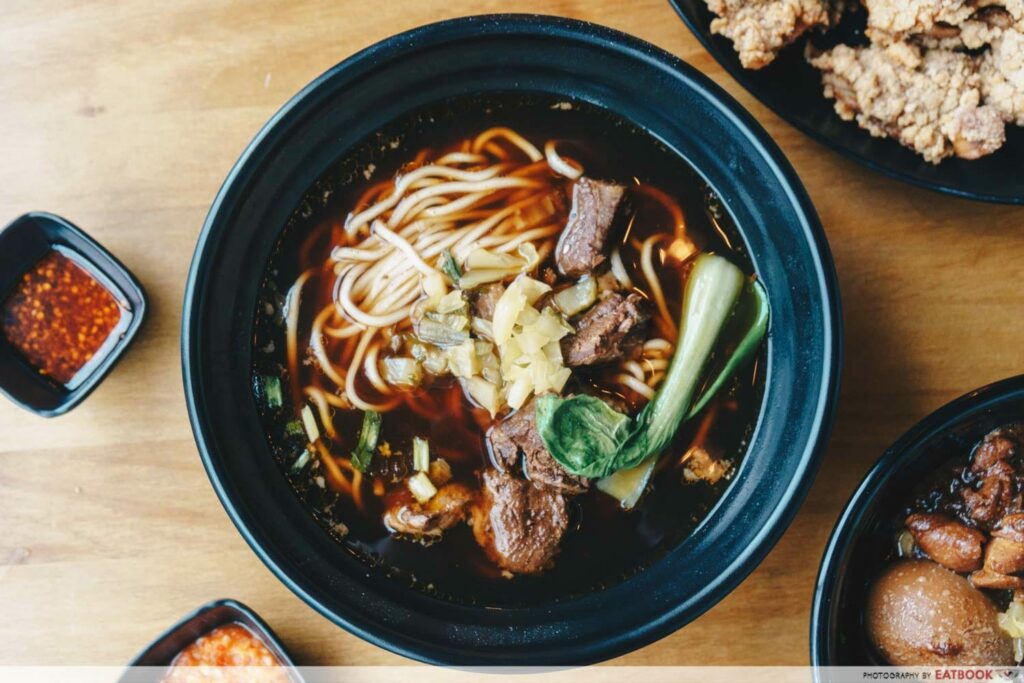 We tried the Beef Noodle (from $6.50) and were impressed by how large the serving was. Taste-wise, the beef brisket chunks were tender and came in generous portions. The broth had a smooth consistency and delivered strong notes of umami.
Check out our full review of Beef Up!
Beef Up Review: Muslim-Owned Taiwanese Beef Noodles And Street Food At Toa Payoh
Address:  978 Toa Payoh North, Grains & Hops Food Court Bistro, Singapore 319001
Opening hours: Mon-Fri 11am to 3:30pm, 5pm to 9pm, Sat 12:30pm to 9pm
Tel: 9839 1172
Website
Beef Up is a Muslim-owned eatery.
---
7. Yardbird Southern Table & Bar
---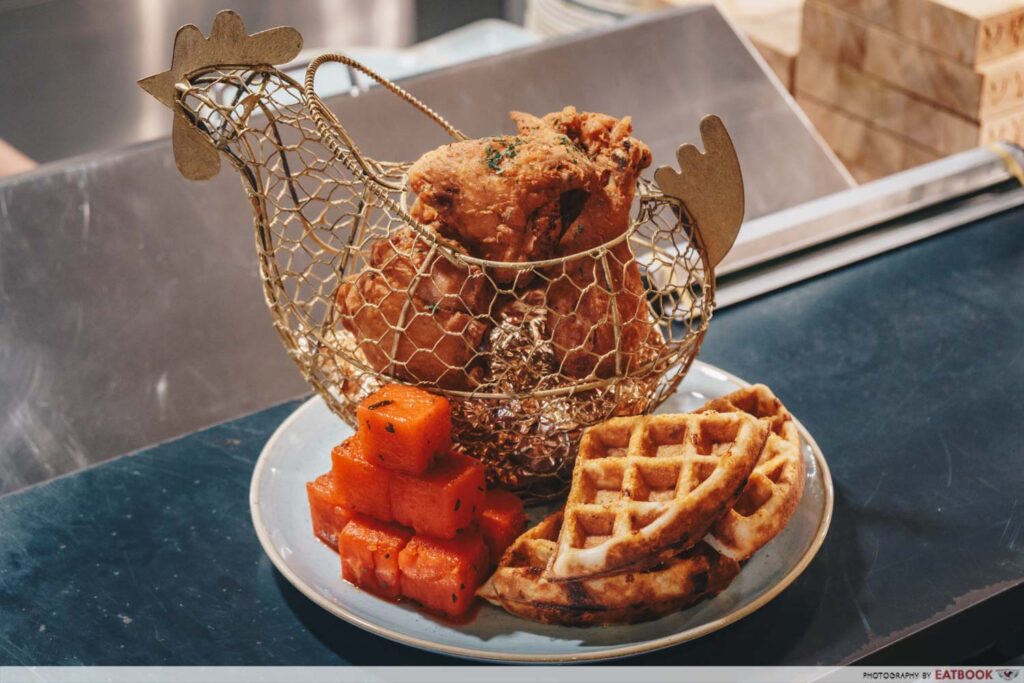 Formerly known as The Bird Southern Table & Bar, Yardbird Southern Table & Bar has undergone a name change but still serves up bold American flavours. The restaurant has released a new brunch menu, which features plenty of old and new favourites. Their signature Chicken 'N' Watermelon 'N' Waffles ($40++) returns, with Southern-style fried chicken accompanied by spiced watermelon. Cheddar is added to the buttermilk waffles to give an added layer of richness.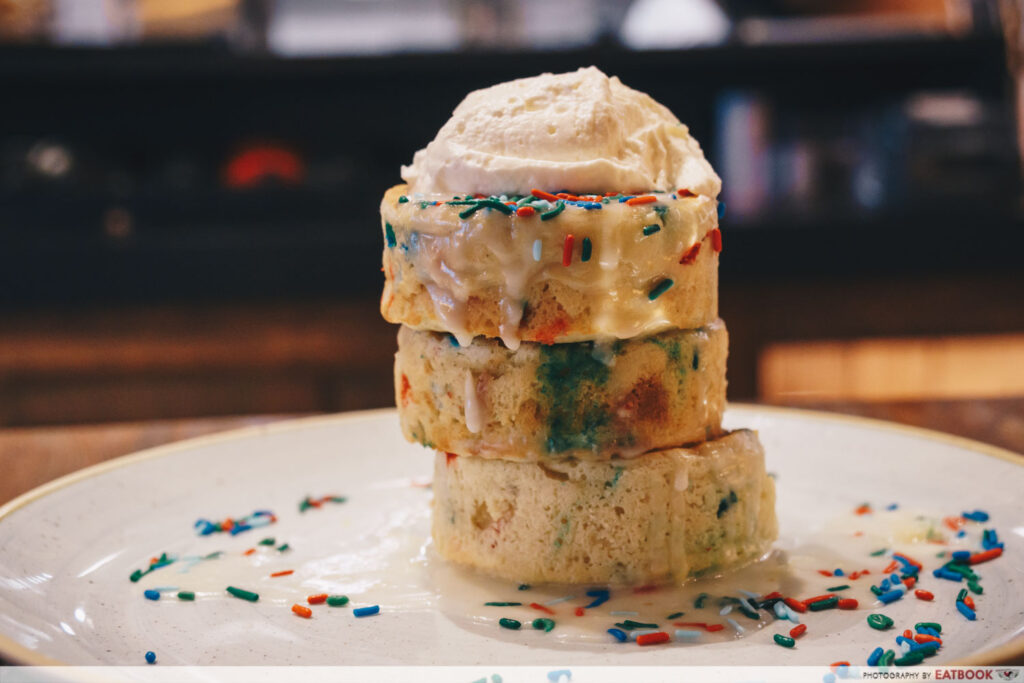 The Funfetti Pancakes ($22++) ought to inject a little fun into your midday brunch with stacked medallions of soufflé pancakes. A citrus glaze is then poured over to give a nice tangy touch to the dish.
Address: 2 Bayfront Avenue, #B1-07, Galleria Level, The Shoppes at Marina Bay Sands, Singapore 018956
Opening hours: Mon-Fri 11am to 11pm, Sat-Sun 10am to 11pm
Tel: 6688 9959
Website
Yardbird Southern Table & Bar is not a halal restaurant.
---
8. Komyuniti
---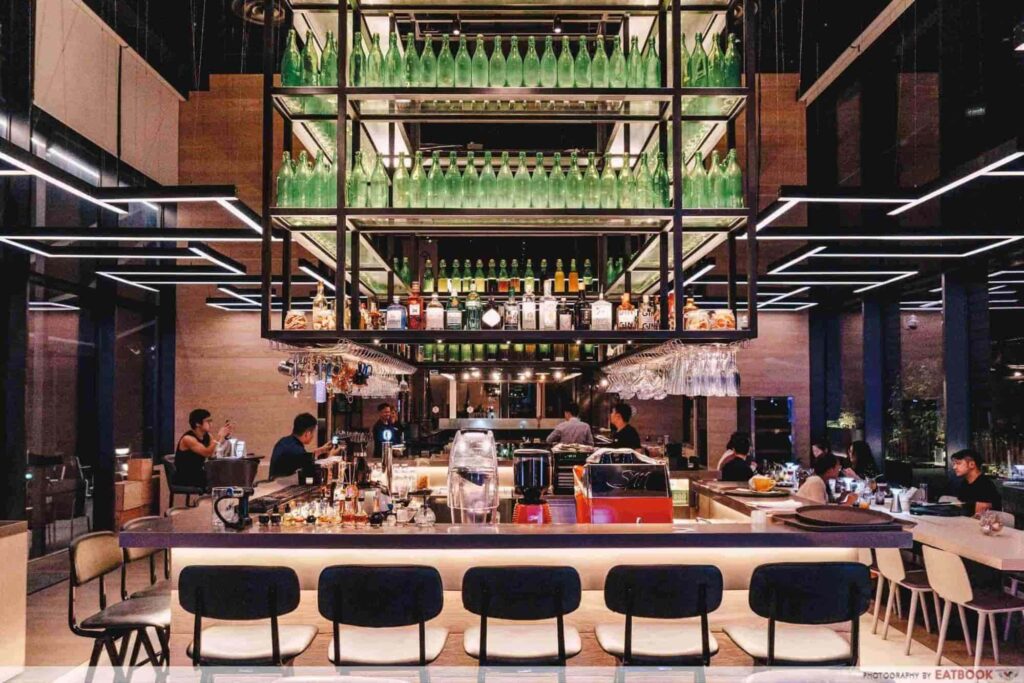 Located on the 10th floor of a futuristic hotel, YOTEL Singapore, Komyuniti is a multi-concept shared working space, bar, and restaurant. Opened by head chef Mark Tai and mixologist As'ad Isnin, both the food and drinks menu reflect themes of fun and creativity.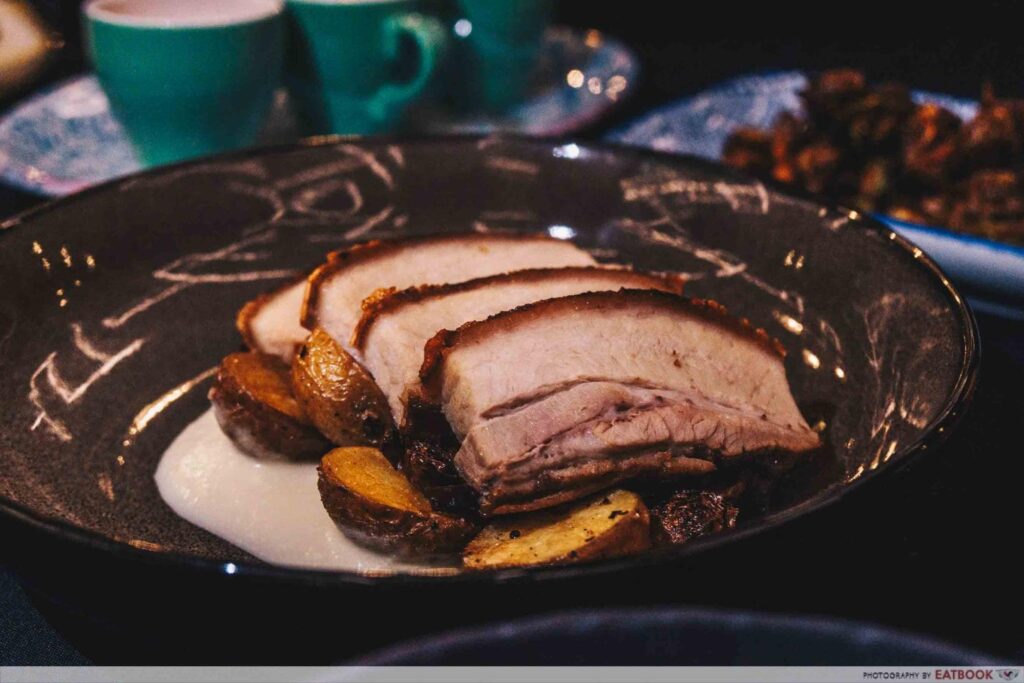 Notable mains include their Slow Roasted Duck Breast ($20++) placed atop a bed of braised red cabbage and sweet carrot puree, and Roasted Pork Belly ($19++) with potato chunks, brussels sprouts and a delectable green apple sauce. Another must-try is Chaussettes ($18++), an aromatic truffle vodka with cheese syrup and grated Parmesan.
Address: 366 Orchard Road, Level 10, YOTEL Singapore, Singapore 238904
Opening hours: Mon-Thur 12pm to 12am, Fri-Sat 12pm to 1am
Tel: 6866 8067
Komyuniti is not a halal restaurant.
---
9. Chachako
---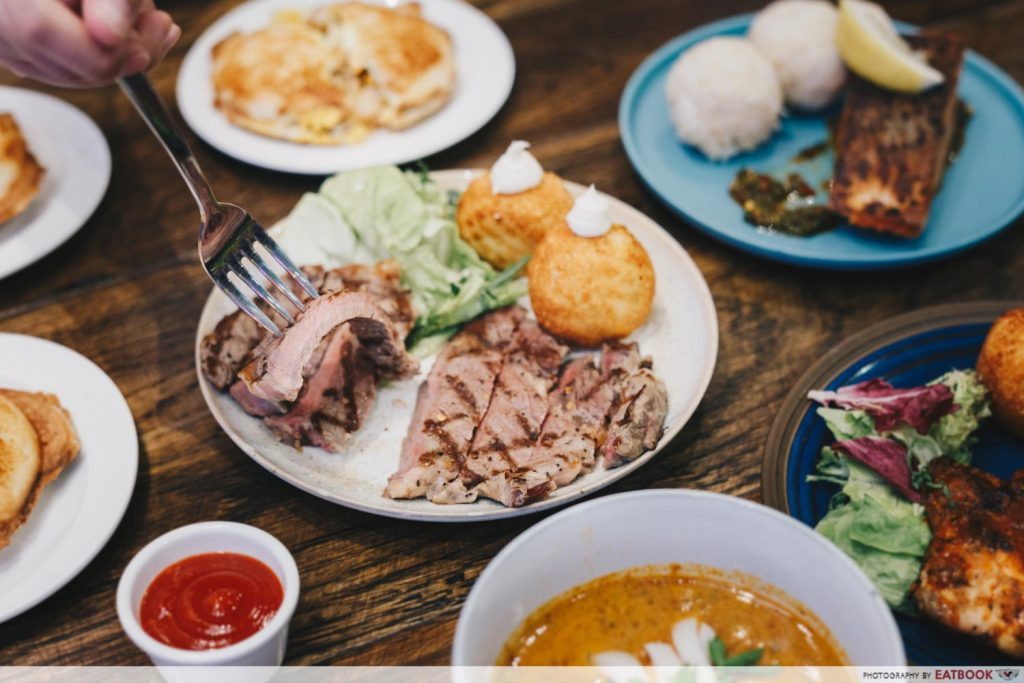 At Chachako, you can taste and smell food that comes out from the kitchen. This grillroom at Jurong Point offers value-for-money weekday lunch sets, with prices starting from $12.90 between 11am to 2pm, as well as an affordable $5 tea time set between 8am and 11am, and 2pm and 5pm daily.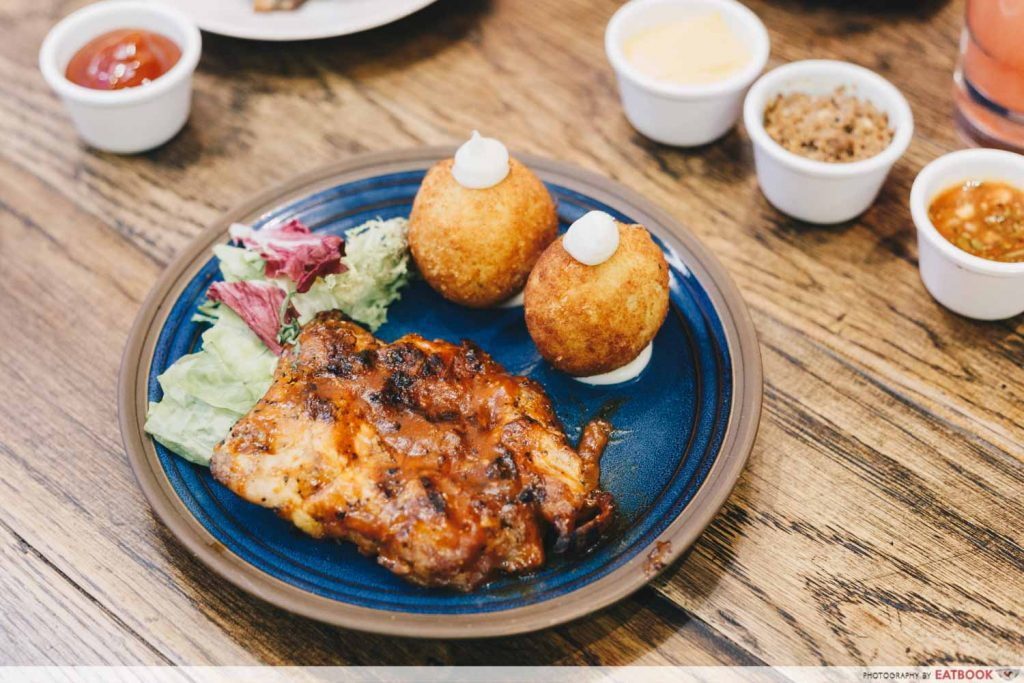 Take your pick from six house-made sauces, such as Peppery BBQ, Tom Yum, and Korean Hot Sauce, to pair with your choice of meat. We recommend a simple Salt & Pepper rub for the Black Angus Ribeye Set ($17.90), and Peppery BBQ for the Boneless Chicken Thigh Set ($12.90).
Check out our full review of Chachako!
Chachako Review: Grilled Western Lunch Sets From $12.90 And Stretchy Cheese Toasties At Jurong
Address: 1 Jurong West Central 2, #01-32, Jurong Point, Singapore 648886
Opening hours: Daily 8am to 10pm
Tel: 6316 5827
Website
Chachako is not a halal-certified eatery, but their food contains no pork or lard.
---
10. Kellogg's Cereal Kafe
---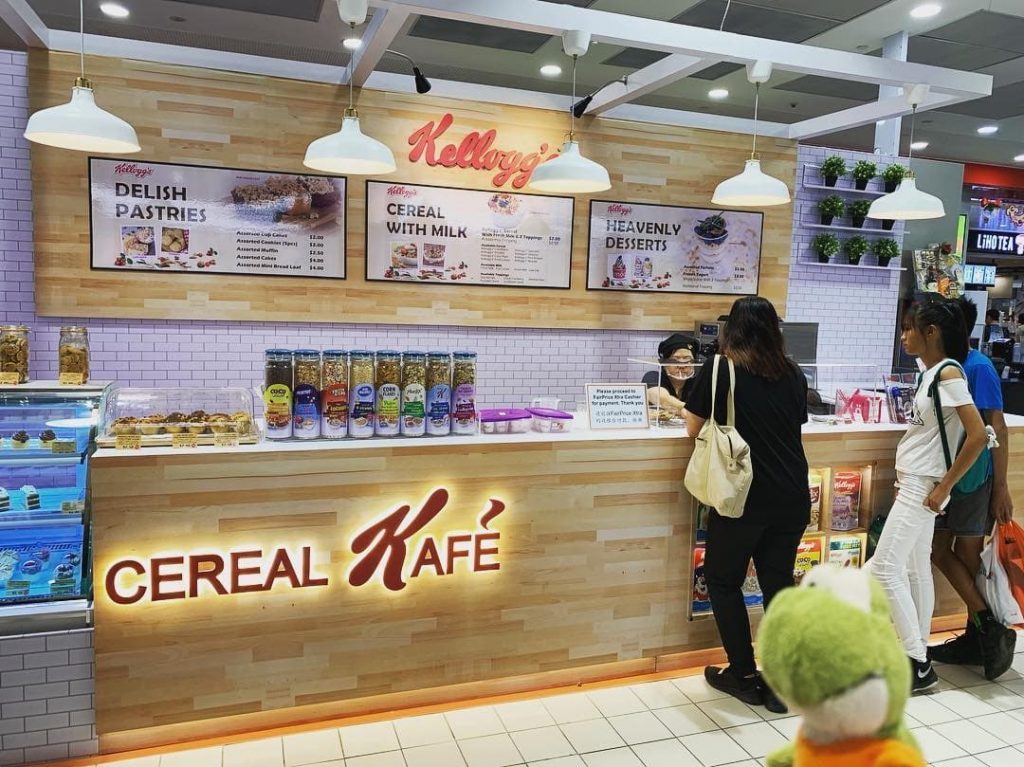 Image credit: @_frogtographer_
The second cereal cafe found on our sunny island, after Cereal Citizen, is Kellogg's Cereal Kafe. Aside from serving up a range of the brand's cereal, including Mueslix and Rice Krispies, the kiosk also offers muffins, cupcakes and parfaits.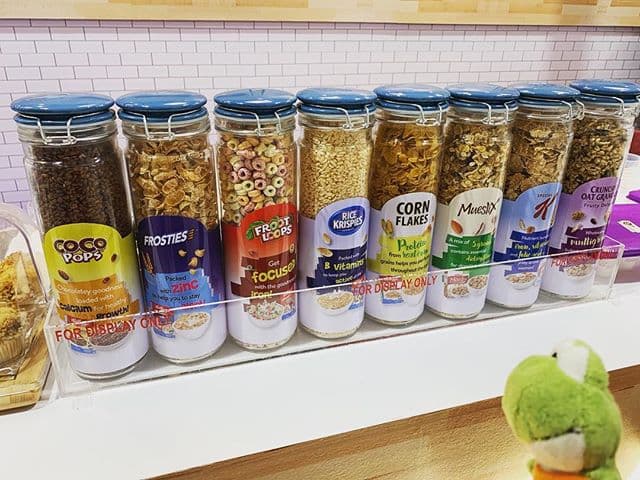 Image credit: @_frogtographer_
Get your favourite Kellogg's cereal at $2 per bowl. Each portion comes with a generous pour of milk or yoghurt. Toppings such as goji berries and cranberries can also be added at an additional $0.50. Their tasty Granola Muffins ($2.50 each) are worth a try too!
Find out more about Kellogg's Cereal Kafé!
Kellogg's Cereal Kafe At Ang Mo Kio Lets You Build Your Own Cereal Bowl
Address: 53 Ang Mo Kio Avenue 3, #B2-40, Singapore 569933
Opening hours: Daily 12pm to 8pm
Website
---
New restaurants in January to start the year right
---
Start 2019 on a high note by having a memorable feast with your fambam or friends. If you're looking for more recommendations, check out our lists of best hawker stalls and best cafes from the inaugural Eatbook Top 50 Awards!
50 Best Food Places In Singapore For All Budgets – Eatbook Top 50 Awards 2018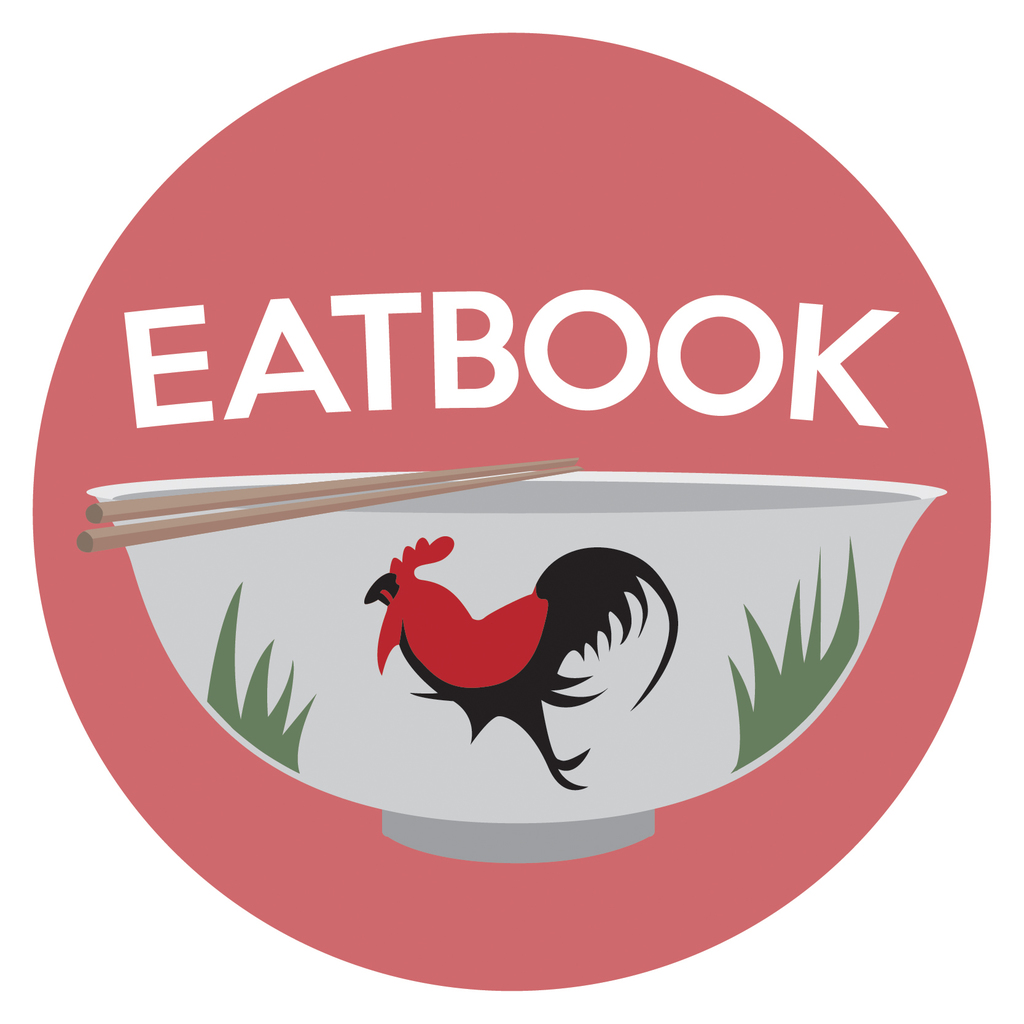 Drop us your email so you won't miss the latest news.