---
10 Italian restaurants in Singapore
---
While our Singapore hawker food is great, I cannot deny that Italian cuisine is something my friends and I turn to every now and then for comfort. There is just something about wood-fired pizzas and house-made pasta that get me craving for Italian food. It is a fact that a meal at a fancy Italian restaurant can burn a hole in your pockets. This is why I searched high and low for 10 Italian restaurants in Singapore of different price points, in hopes to make your hunt for an Italian restaurant easier!
---
1. La Pizzaiola
---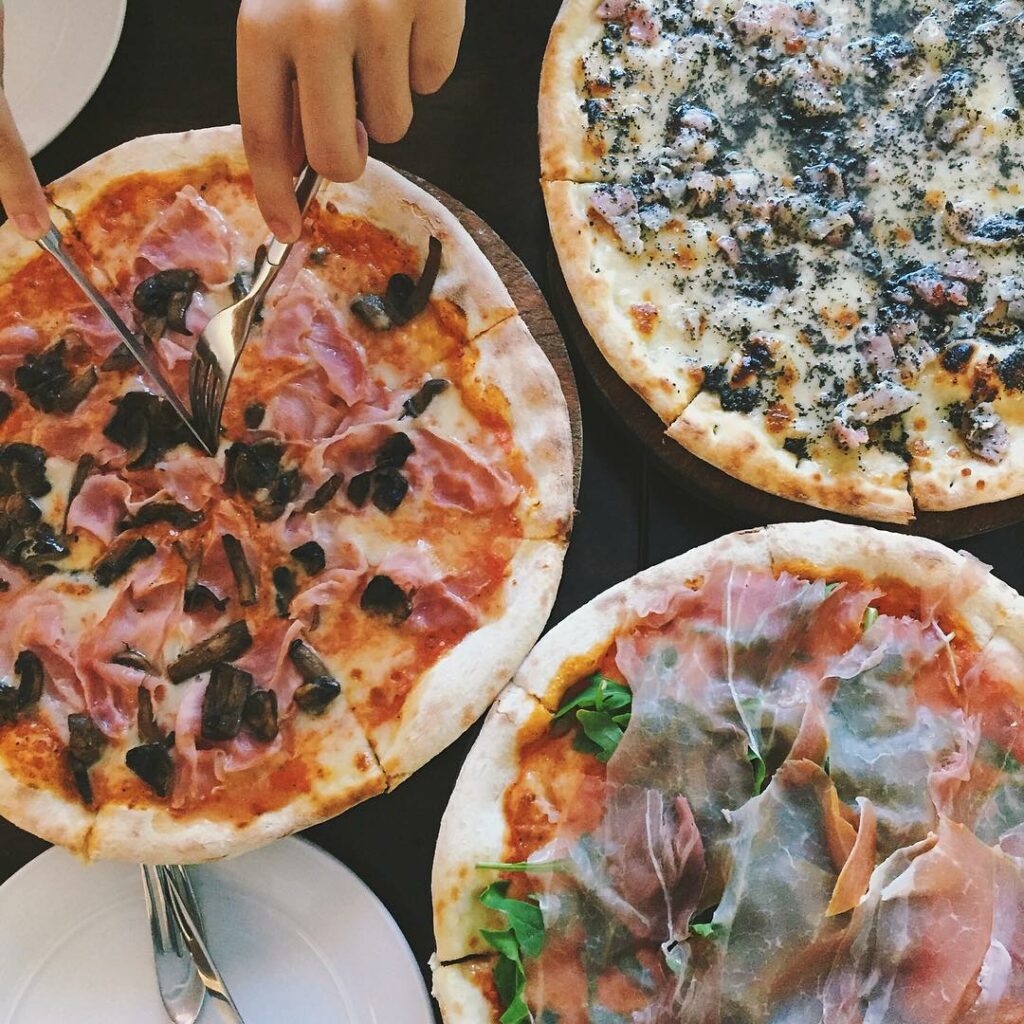 Image credit: @meladela
Located in an obscure row of shophouses along Jalan Riang, La Pizzaiola is one of our favourite Italian restaurants that dishes out a delectable selection of Italian dishes. Their earthy Black Truffle with Bacon Pizza ($24.90++) and Rucola Parma ($21.90++) topped with a generous amount of parma ham have stolen the hearts of many and made them returning customers.
Address: 15-3 Jalan Riang, Singapore 358987
Opening hours: Wed-Mon 11:30am to 2:30pm, 5:30pm to 10:30pm
Tel: 6282 5031
Website
Full list of outlets
---
2. PocoLoco
---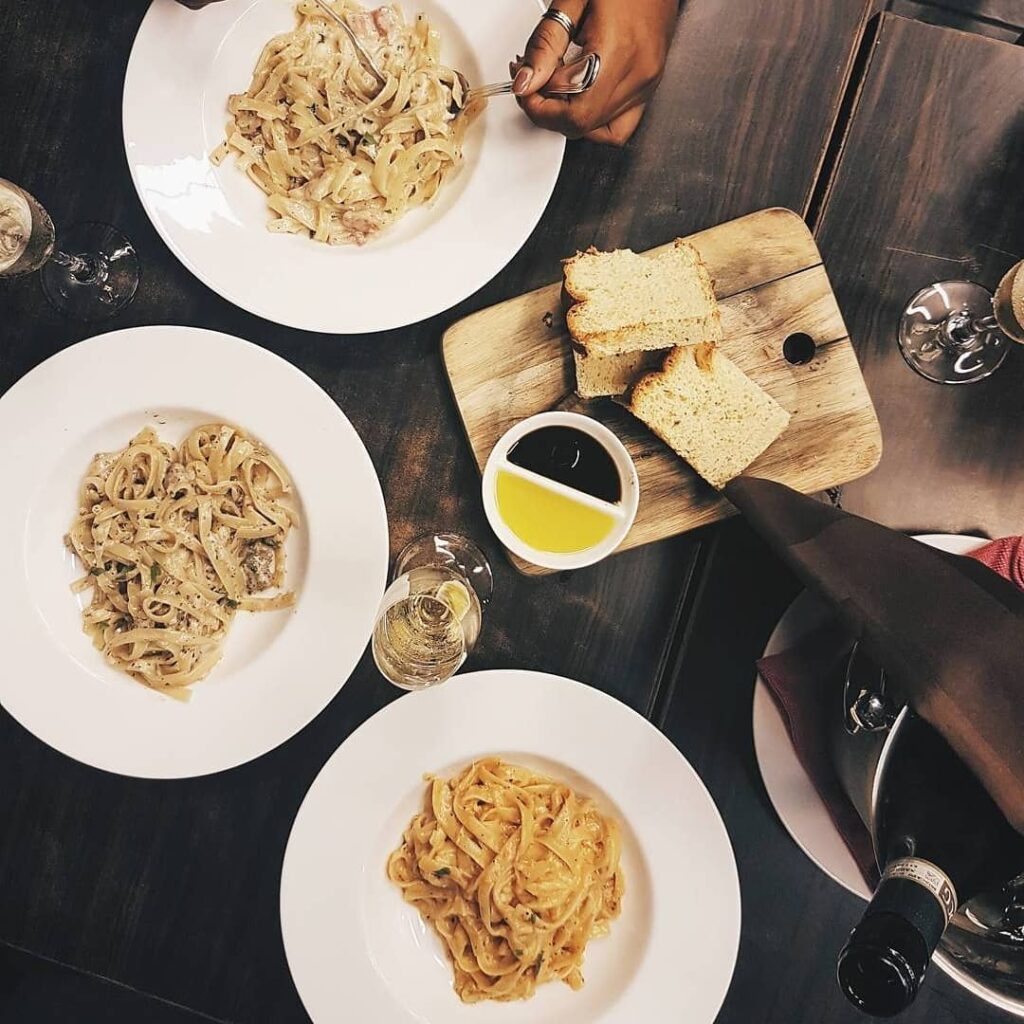 Image credit: @pocolocosg
At PocoLoco, trade in $15 for a plate of Risotto Al Fegato D'oca – al dente risotto paired with a piece of rich and melt-in-your-mouth foie gras. It is easy to understand why many foodies have been waxing lyrical about this dish. The buttery foie gras blends well with the risotto, without making it too jelak. Besides this dish, PocoLoco also has a substantial pocket-friendly menu to satisfy you, with most dishes priced below $20++!
Address: 408 Ang Mo Kio Avenue 10, #01-779, 560408
Opening hours: Daily 12pm to 3pm, 6pm to 10pm
Tel: 8436 3363
Website
Full list of outlets
---
3. The Wicked Garlic
---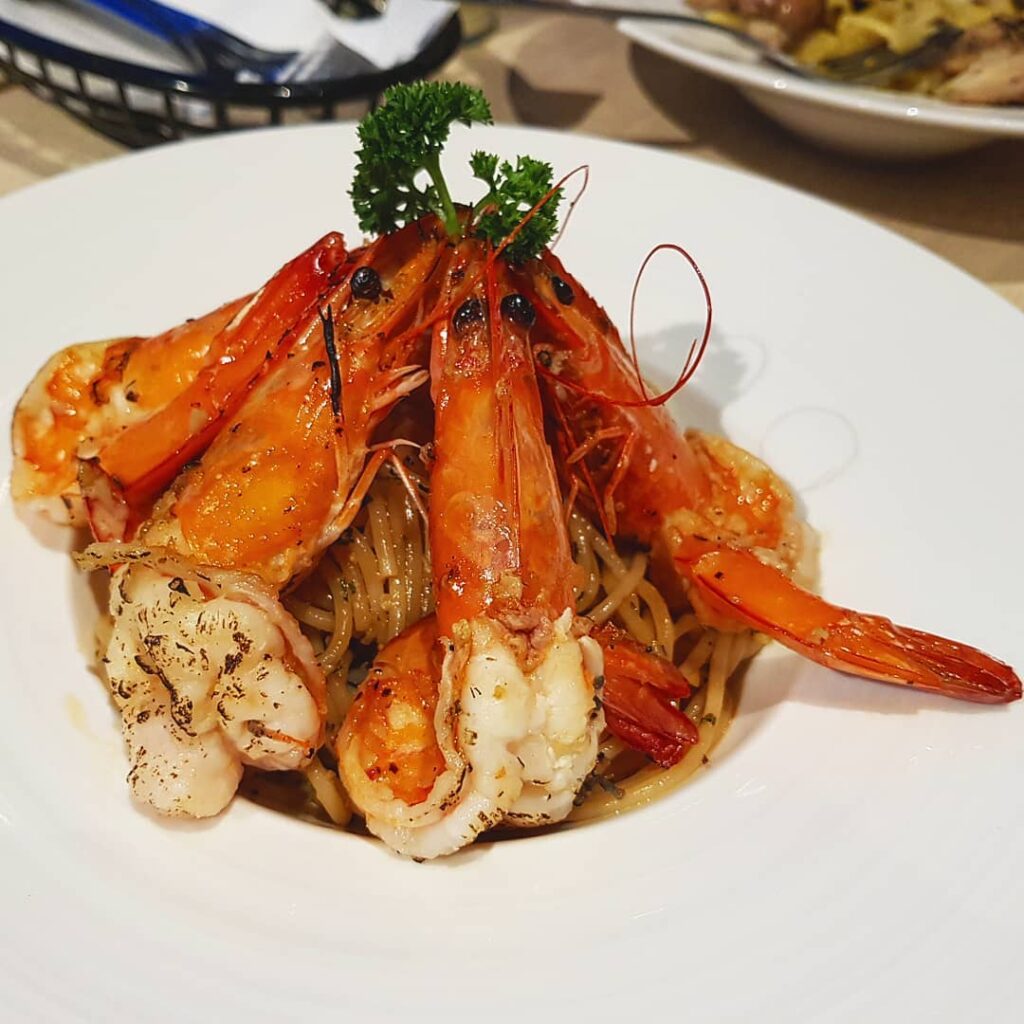 Image credit: @thehungrypang
With three outlets located islandwide, The Wicked Garlic is known for their wallet-friendly range of pasta dishes boasting hearty house-made sauces and fresh seafood. Topped with five succulent wok hei-filled prawns, their Spaghetti Aglio Olio Acciughe & Prawn ($14) is a dish that receives many compliments. Don't miss out on their Wicked Specials like Curry Prawn Risotto ($23) and 4 Cheese Tortellini With Truffle ($22)!
Address: 24 Raffles Place, #02-02, Clifford Centre, Singapore 048621
Opening hours: Mon-Fri 11:30am to 3pm, 6pm to 9pm
Tel: 9102 3722
Website
Full list of outlets
---
4. Pastaria Abate
---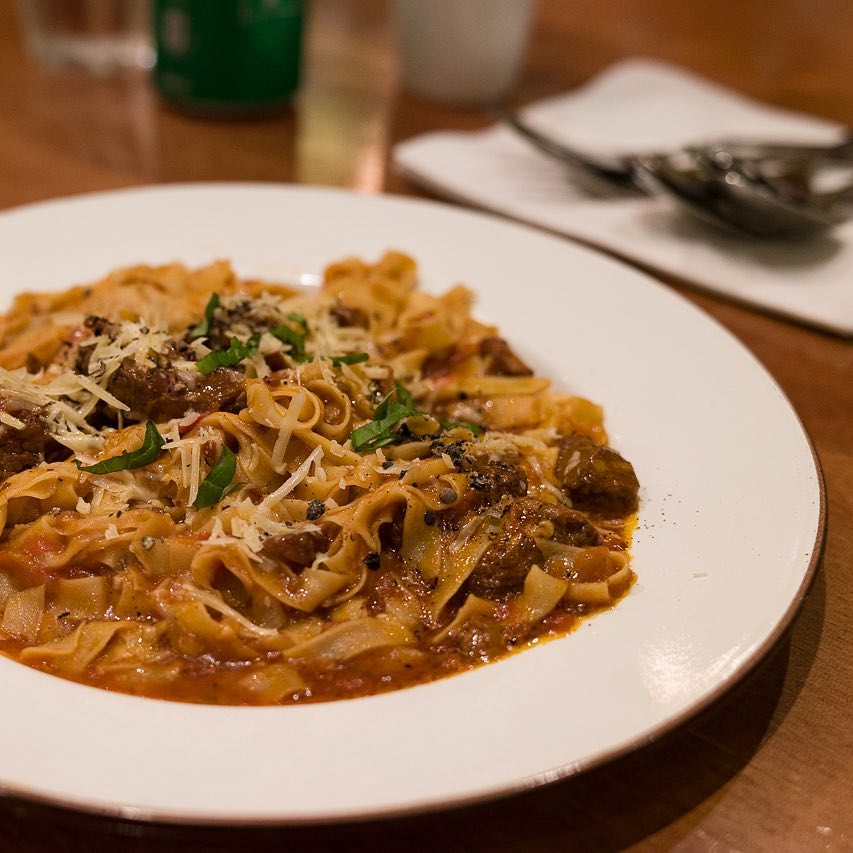 Image credit: @kennethong
Pastaria Abate hasn't been around for long, but its scrumptious food has already garnered many loyal followers. What sets them apart from their counterparts is their ordering system. Here, you can choose the type of pasta, from egg pasta to specialty pasta like squid ink flavoured pasta (additional $1), then pair it with different sauces from $8.80. Aside from their pastas, their Fried Mozzarella ($6.80) is the dish to get for that perfect cheese pull shot.  
Address: 43 Craig Road, Singapore 089681
Opening hours: Daily 11am to 11:30pm
Tel: 6909 0672
Website
---
5. Pasta Brava
---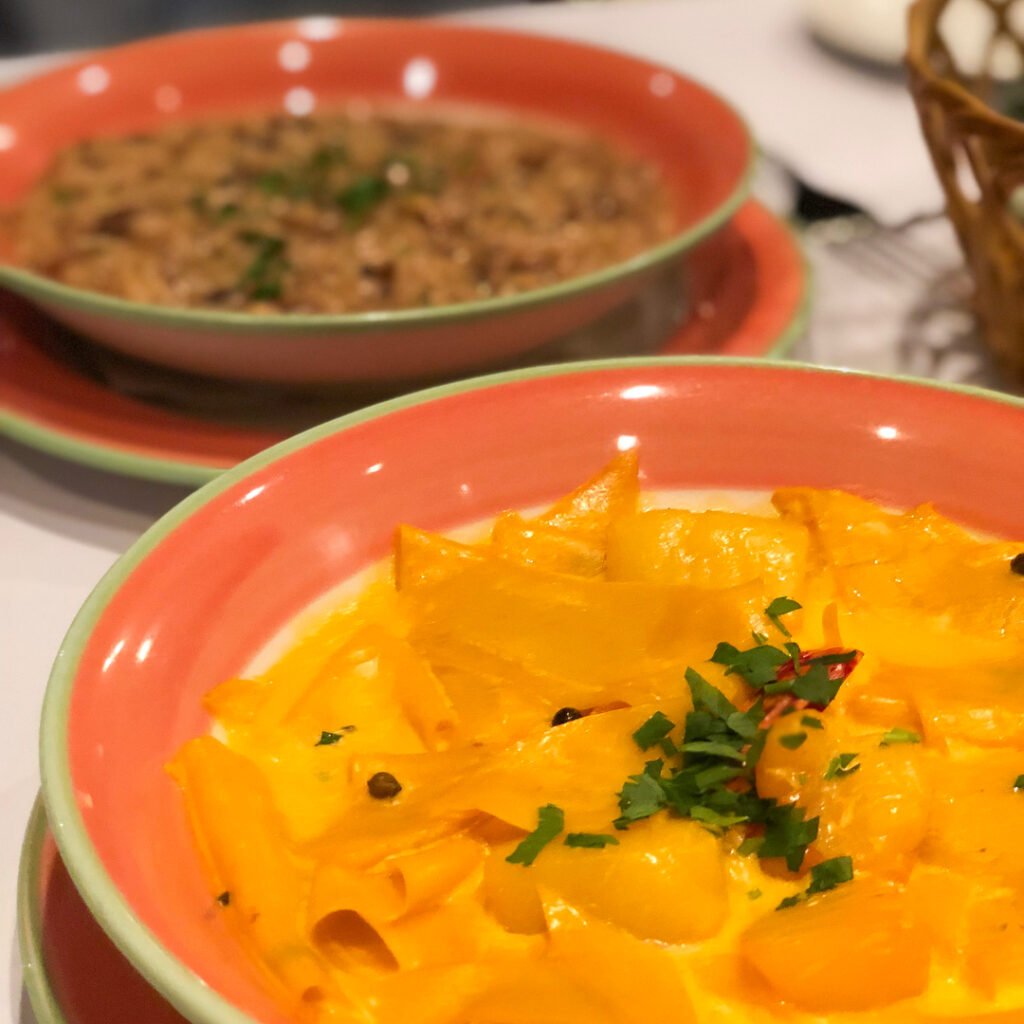 Image credit: @247hangri
A bustling place in Tanjong Pagar, Pasta Brava is known for making their own Italian pasta. Their Stracci Ai Gamberi E Capesante ($24++) is one of their best sellers. This scrumptious dish comes with thin pieces of fresh al dente pasta paired with scallops and prawns, before being doused in white wine and saffron cream sauce. If you're not a fan of seafood, their menu has meat, vegetable, and fish items. End your meal with the Tiramisu Al Mascarpone E Caffe ($11++). Dusted with cocoa powder, this dessert is sweet, with a hint of liquor.
Address: 11 Craig Road, Singapore 089671
Opening hours: Mon-Sat 11:15am to 2:30pm, 6:15pm to 10:30pm
Tel: 6227 7550
Website
---
6. Cicheti
---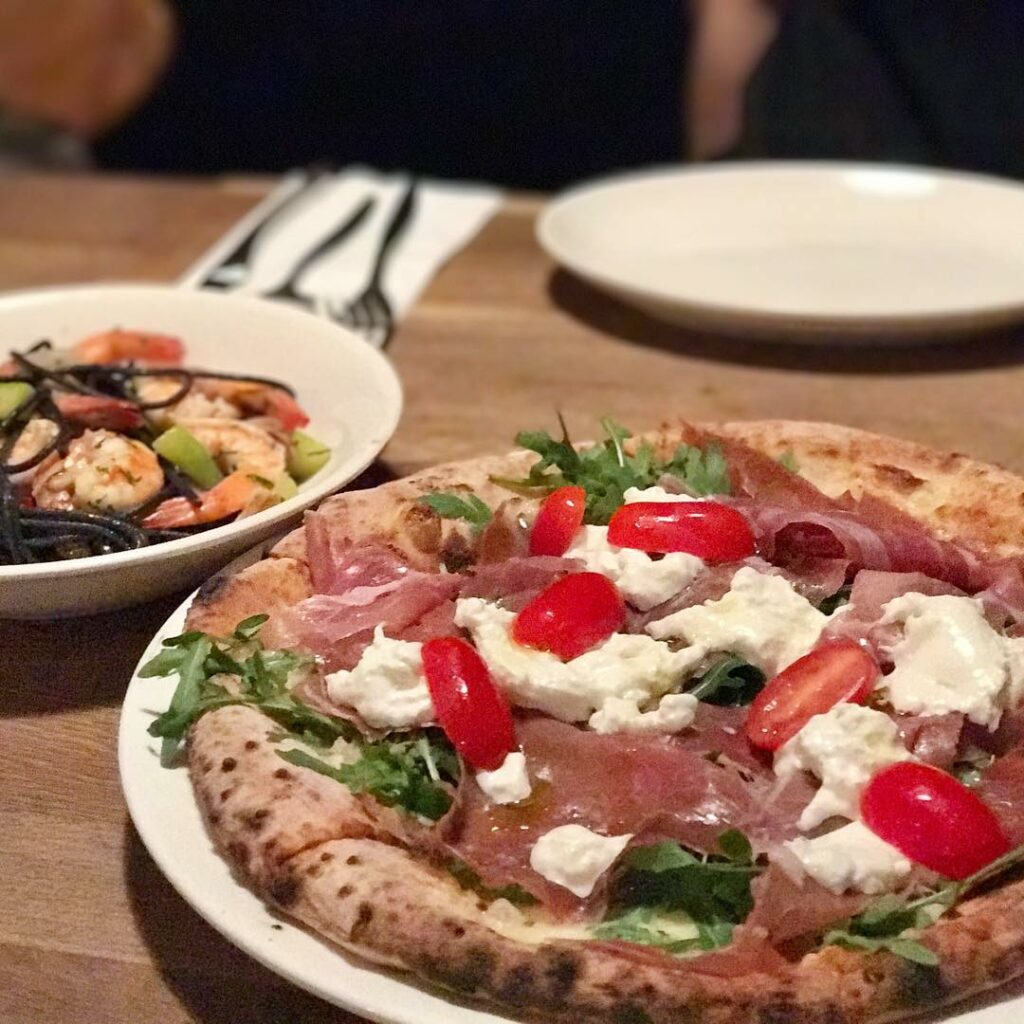 Image credit: @onesmallbabystep
If you've been looking for the perfect restaurant to bring your date to, Cicheti might be the answer you're looking for! This stylish two-storey Italian restaurant serves an unpretentious menu of pasta and pizzas. However, it is their Branzino ($38++) that sets them apart from their competitors. Available during dinner service, this moreish dish features sea bass grilled in salt, which results in tender and moist flesh that melts in your mouth. Order the Salted Chocolate ($12.50++) to share with your date to complete your meal.
Address: 52 Kandahar Street, Singapore 198901
Opening hours: Mon-Fri 12pm to 2:30pm, 6:30pm to 10:30pm, Sat 6pm to 10:30pm
Tel: 6292 5012
Website
---
7. iO Italian Osteria
---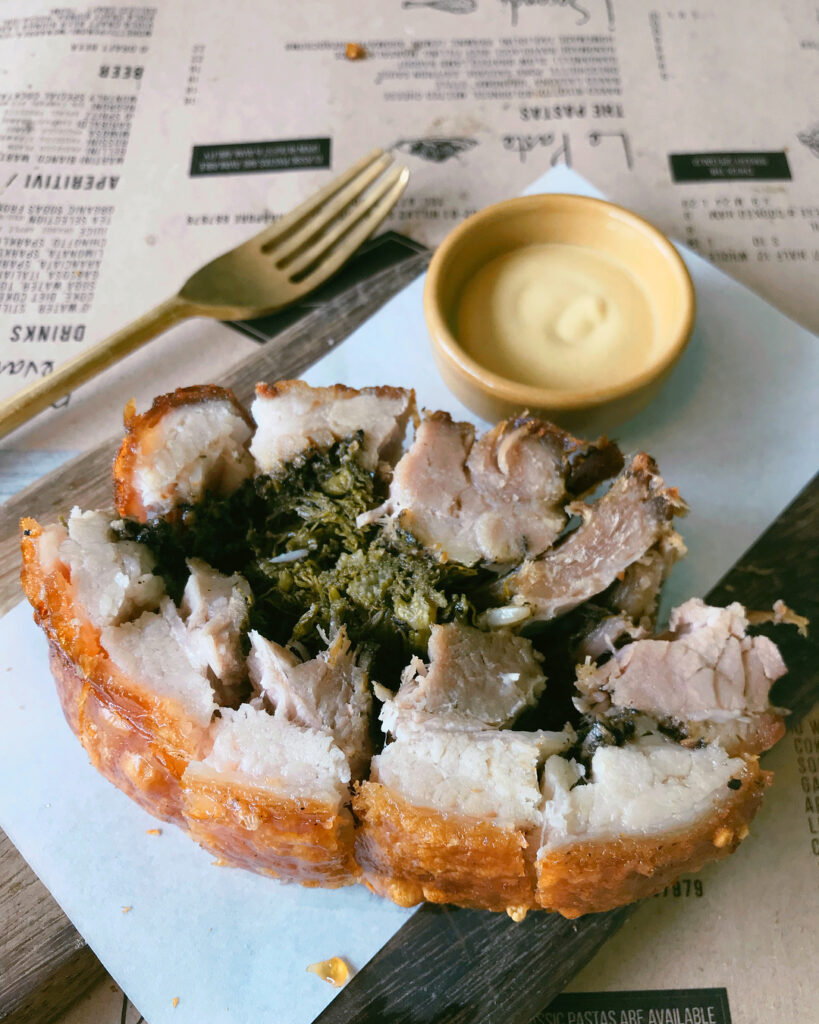 Image credit: @ikanbillie
The sight of iO Italian Osteria's Porchetta Baked Pork Belly, Wild Funnel ($9++ for half, $18++ for full portion) is one to behold. Many have raved about its fragrant stuffings encased in a crackling golden skin. Cut a piece and dip it into the spicy mustard sauce for a punchy kick. Their Traditional Stuffed Roman Schiacciata ($10++ for half, $18++ for full portion) is another crowd-pleasing dish. Stuffed with truffle mushrooms and cream cheese, the crusty yet fluffy schiacciata (Italian flatbread) is addictive and comforting!
Address: 4 Hillview Rise, #02-01, Hillv2 Singapore 667979
Opening hours: Mon-Fri 11:30am to 10pm, Sat-Sun 10am to 10pm
Tel: 6710 7150
Website
---
8. No Menu Restaurant
---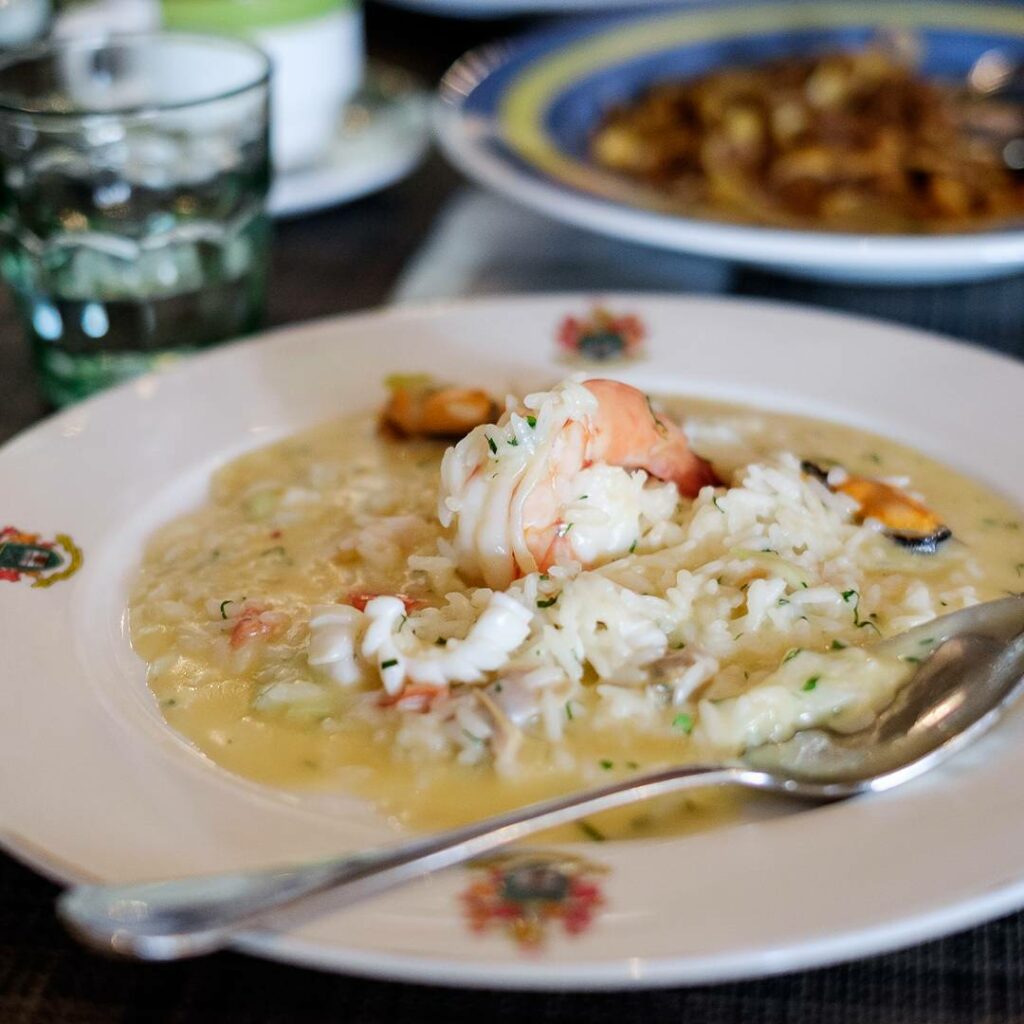 Image credit: @nate__gan
No Menu Restaurant is a family-run restaurant helmed by Michelin-starred Chef Osvaldo Forlino. At No Menu Restaurant, you can choose to pay a set price ($68++ for lunch, $98++ for dinner) and leave it up to the chefs to plan the dishes for you. Alternatively, there is an a la carte menu for those less adventurous, where dishes like Linguine Alla Vongole ($48++) and Squid Ink Pasta ($29++) are available. Indulge in their complimentary free-flow freshly baked focaccia – a flat oven-baked Italian bread that's definitely worth the tummy space.
Address: 21/23 Boon Tat Street, Singapore 069621
Opening hours: Mon-Fri 11:30am to 3pm, 6pm to 11pm, Sat 6pm to 11pm
Tel: 6224 0091
Website
---
9. Ristorante Da Valentino
---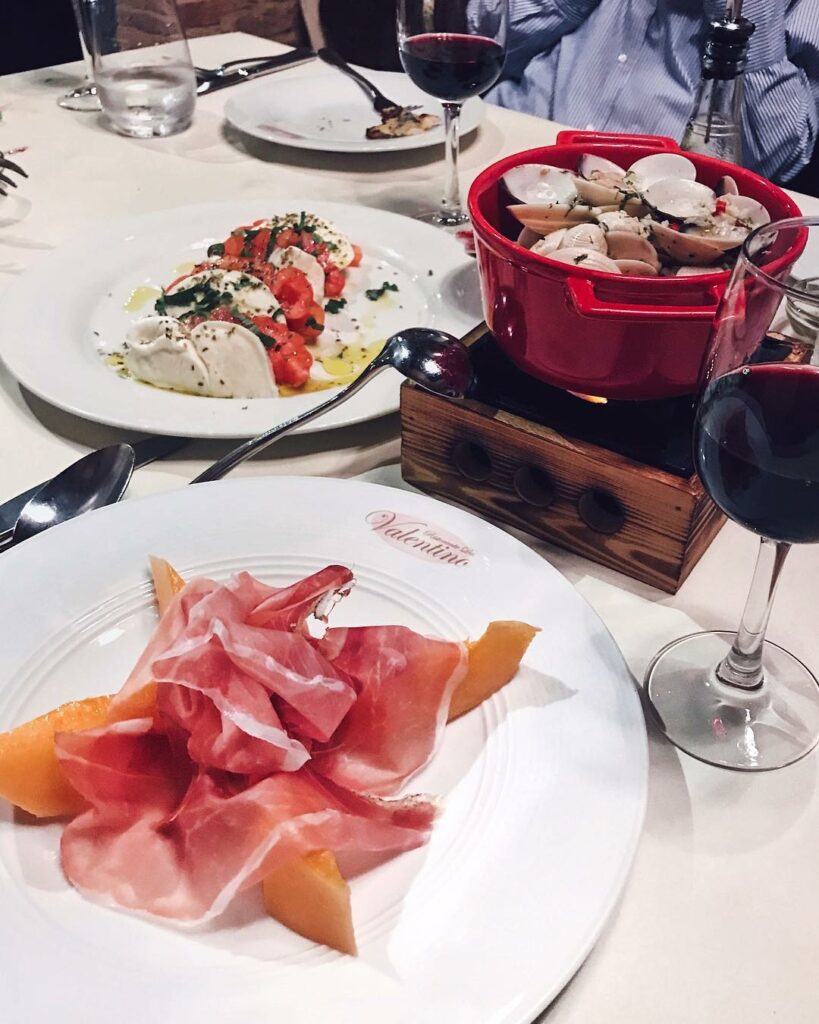 Image credit: @glamourayne
The cosy interior of Ristorante Da Valentino, together with the the friendliness of the staff, will make you feel right at home. Despite the steep prices, this restaurant is popular among the masses. Many return for their Burrata e Datterini V ($29.90++ for small, $55.90++ for large) – a plate of cherry tomatoes paired with a ball of fresh, creamy cheese –  claiming it is one of the best they've ever tasted! Another crowd-favourite would be their Fettuccine al Granchio ($32.90++), house-made squid ink fettuccine with crab meat tossed in creamy tomato sauce!
Address: 200 Turf Club Road, #01-19, Singapore 287994
Opening hours: Tue to Fri 12pm to 2:30pm, 6pm to 10:30pm, Sat-Sun 12pm to 3pm, 6pm to 10:30pm
Tel: 6462 0555
Website
---
10. Otto Ristorante
---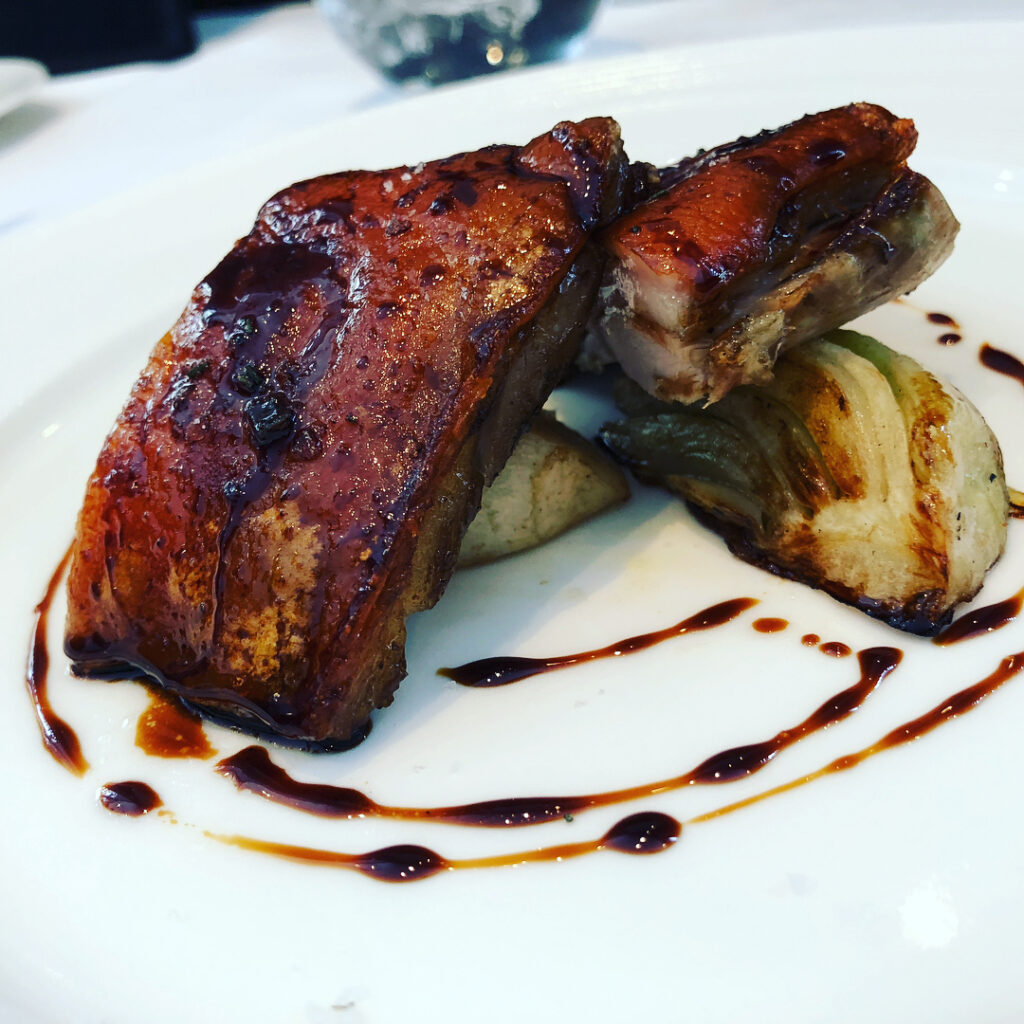 Image credit: @missybootylicious
I think by now, you'd have realised that Italian restaurants are either very homey or uber fancy. And Otto Ristorante falls on the fancier spectrum. Maialino da Latte Croccante Laccato al Miele d'Acacia e Balsamico Stravecchio ($48++) is one of those dishes that you have to try! Laced in acacia honey and balsamic vinegar, this crackling suckling pig is crazy addictive, as the flavours from the sauce complement each other very well.
Address: 32 Maxwell Road, #01-03, Maxwell Chambers, Singapore 069115
Opening hours: Mon-Fri 12pm to 2:30pm, 6:30pm to 10:30pm, Sat 6:30pm to 10:30pm
Tel: 6227 6819
Website
---
Italian restaurants for fancy dates
---
Indulge in some Italian food while you work on your dream of touring Italy! If you are more into Asian cuisines, check out these halal Japanese restaurants and Korean restaurants!