---
Coriander dishes and desserts to try
---
If you'd thought 2021 couldn't get any wilder, think again. Coriander—love it or hate it—has become one of the weirdest food trends to surface this year. Whether you're Team Coriander-Everything, or you think this whole thing is an abomination, some of these unusual food combinations actually do work. Read on for 10 coriander dishes and desserts to check out!
---
1. Coriander Cake
---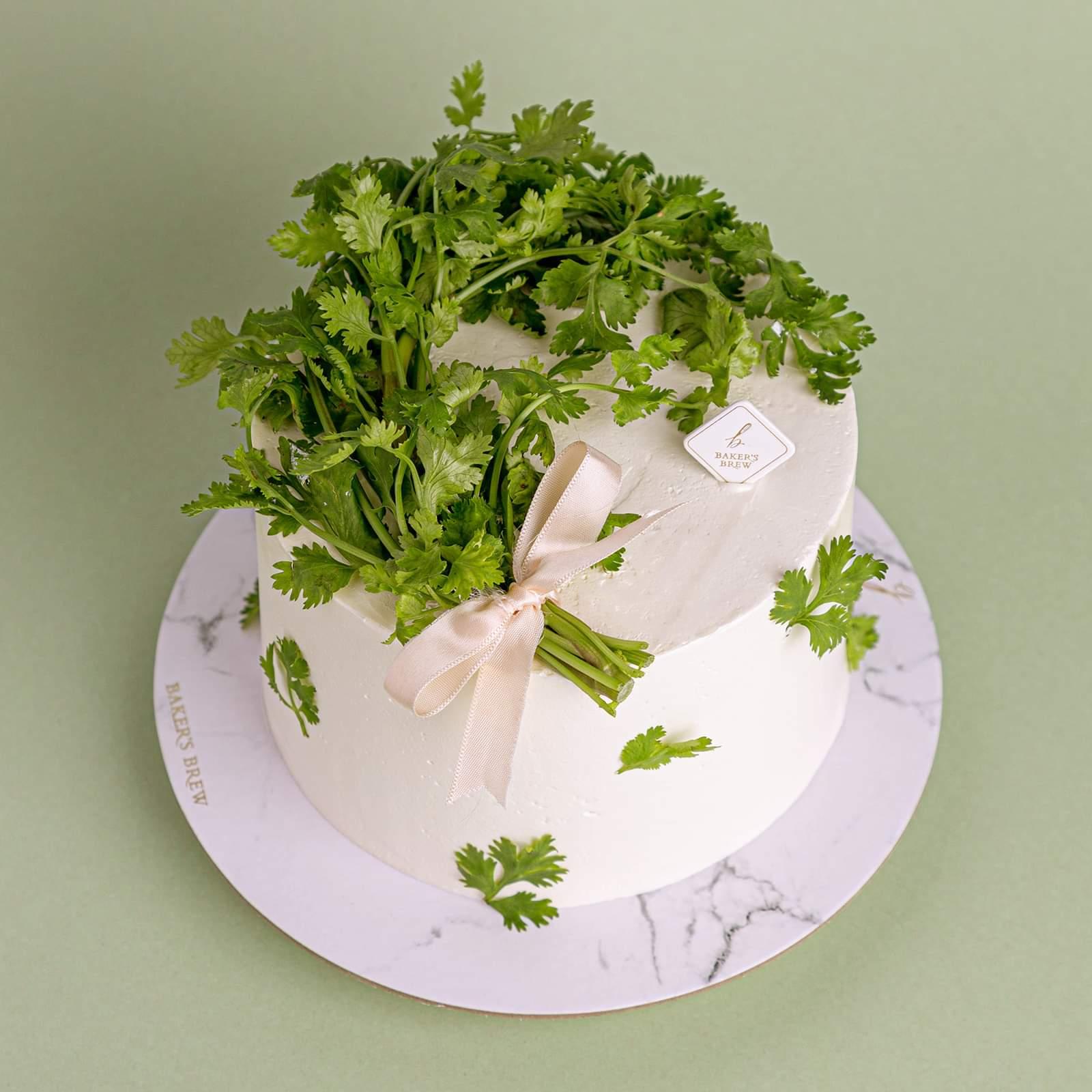 Image credit: Baker's Brew Studio
Until now, we're still not sure if the coriander cake from Baker's Brew Studio was meant to be a joke, or not. One thing's for sure: Singaporeans feel very strongly about this, judging by the number of comments and shares on the original post. First launched in September as a limited-time-only flavour with just 50 sets, the one-of-a-kind cake is now available for pre-order on their site as a six-inch cake—The OG Coriander Cake ($58)—or in cupcake form ($30.80 for six).
Featuring layers of lemon coriander cake with passionfruit curd and coriander crumble, the zesty dessert is said to be sweet and tart, with a fresh and zingy flavour from the herb. It comes piled high with fresh coriander, for that ultimate shock factor.
S'pore Bakery Has Coriander Cakes, We're Unsure If They're A Birthday Surprise Or Horror
---
2. Coriander Butter Cake
---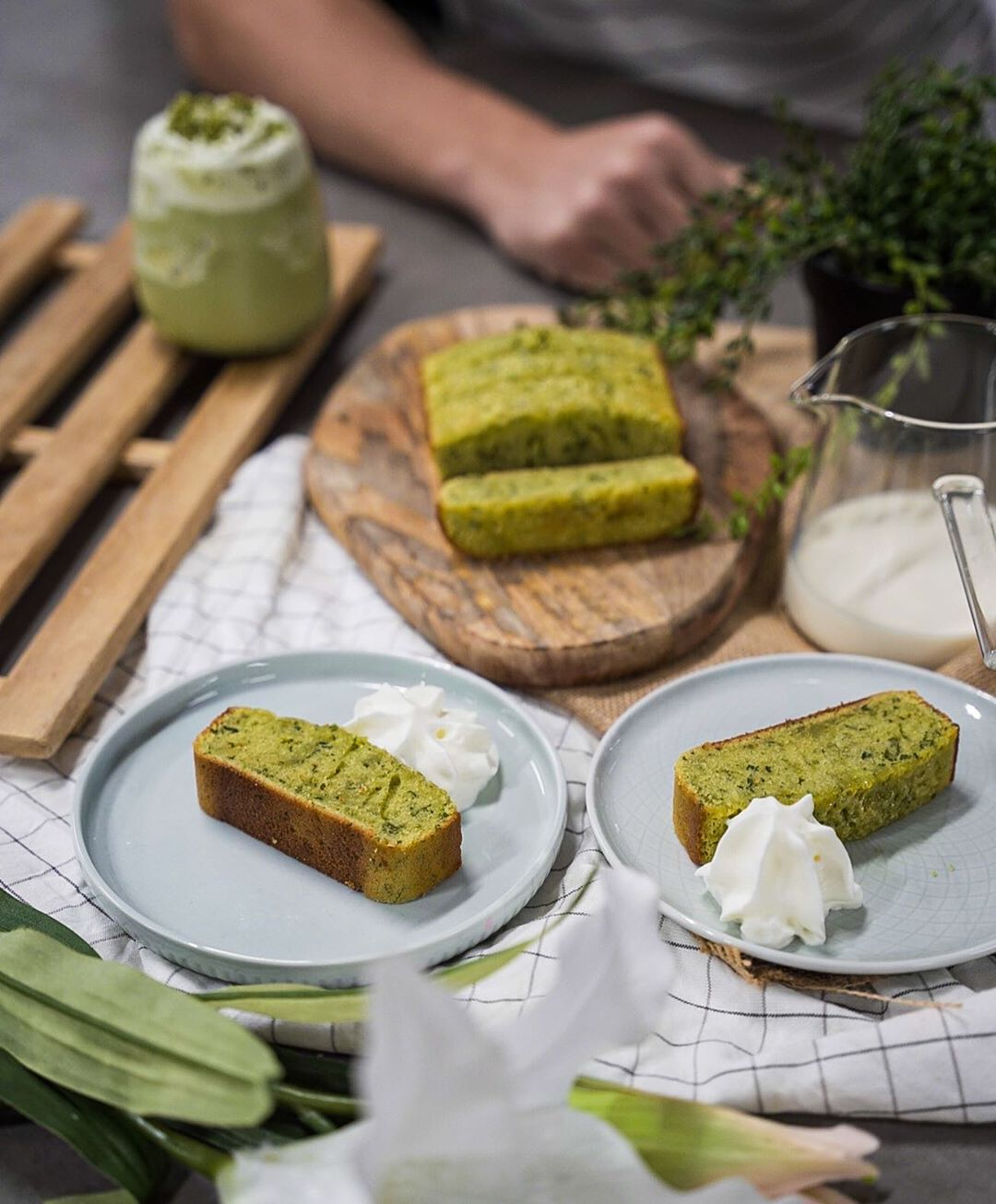 Image credit: @chiaraang
Behold—there's another coriander cake in town, and it's by none other than our very own Eatbook team! What started out as an April Fools' joke for Eatbook's TikTok soon became a legit Coriander Butter Cake recipe for the team to share. This recipe has our stamp of approval, even from some of the biggest veggie-hating people around. Try it for yourself to see if it's worth the hype, or even better, bake it as a birthday surprise for someone special!
Coriander Butter Cake Recipe: Quick And Easy Recipe For #TeamCoriander
---
3. Coriander Peanut Ice Cream Roll
---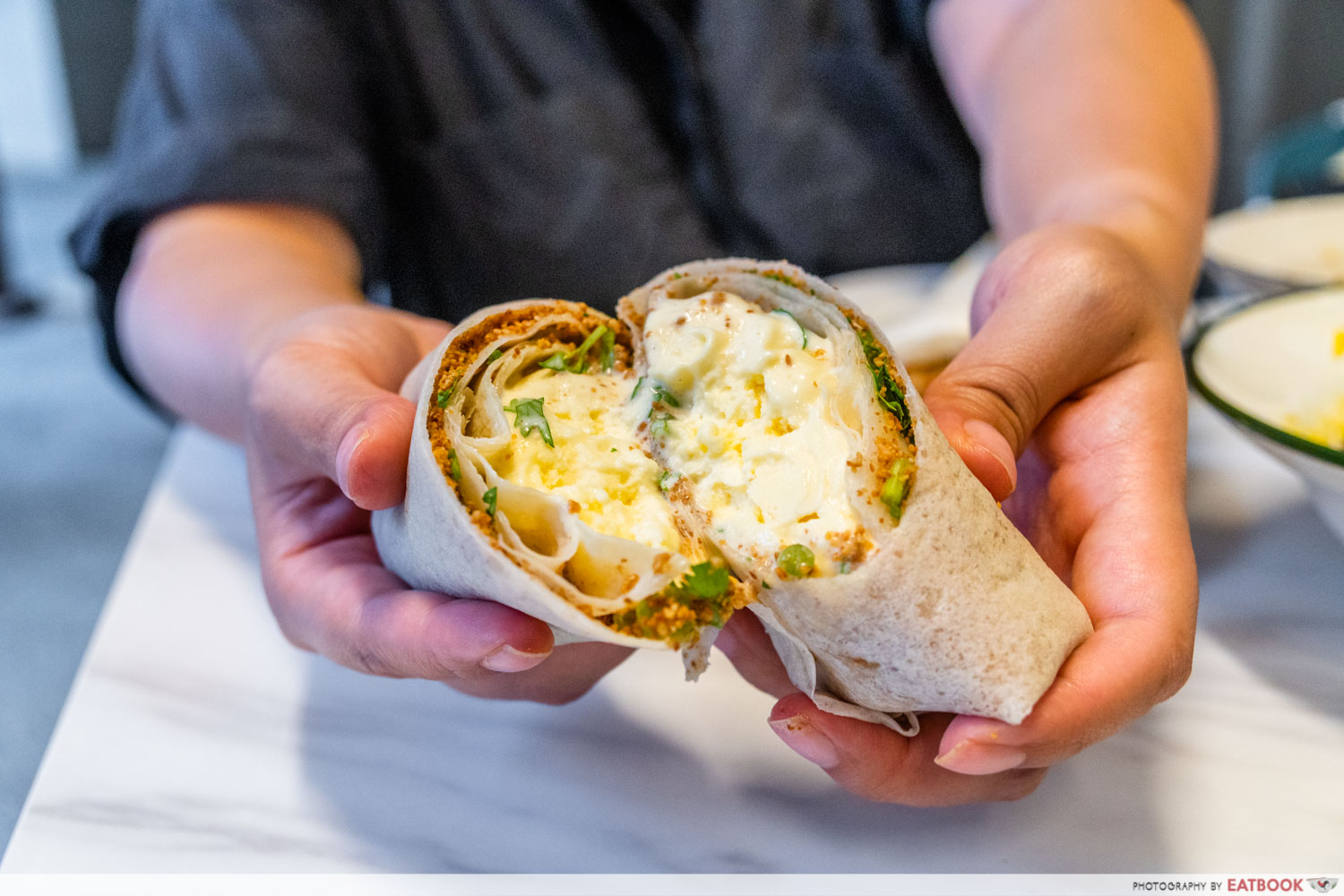 If you've been to Taiwan, or you simply love Taiwanese food, high chances are you'd have come across this strange yet satisfying combination: ice cream, peanut, and coriander. Coriander peanut ice cream roll is a popular street snack commonly found in Taiwanese night markets. It comprises vanilla ice cream, crushed peanuts and chopped coriander, snugly wrapped in a popiah-like exterior. Sounds odd, but it works as the brightness of the fresh herb balances out the rich and creamy notes from the ice cream and peanuts.
Abundance is a Taiwanese cafe at Redhill that serves this unique dessert ($6+), along with mainstays including Gua Bao ($7.50+): a pork belly bao with—you've guessed it—fresh sprigs of coriander. Read our full Abundance review to find out more!
Abundance Review: Taiwanese Cafe At Redhill With Gua Bao And Peanut Ice Cream
Address: 63A Lengkok Bahru, #01-378, Singapore 151063
Opening hours: Tue-Sat 11am to 10:30pm, Sun 11am to 9:30pm
Tel: 9632 1268
Website
---
4. Coriander Gelato
---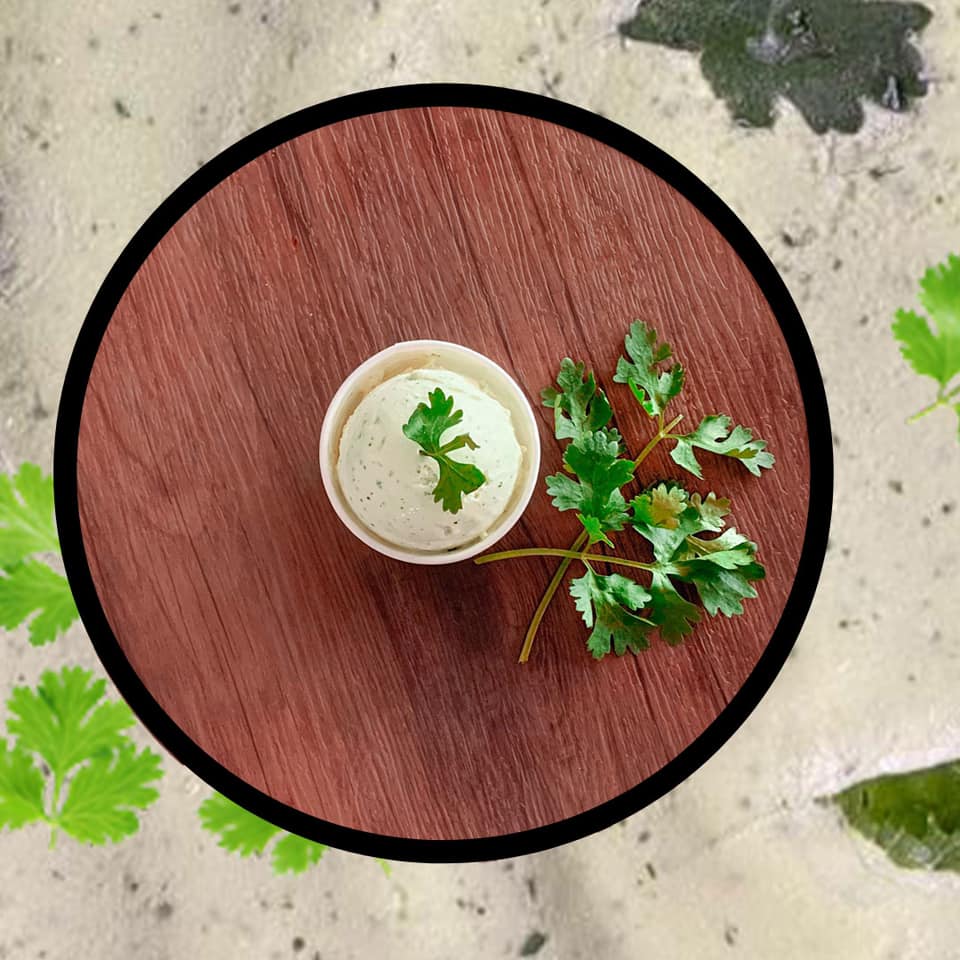 Image credit: LoFi
Hougang residents may have come across LoFi Bar, a dessert cafe that opens till 2am on Fridays and the weekends. What's even more interesting is that they offer Coriander Gelato ($4.60) on their menu, and funnily enough, it's listed as a premium flavour. Featuring a creamy base with the sharp notes of coriander, this flavour is said to be so good that it apparently converted over 80% of coriander haters.
If you, like me, are not sure how to feel about this odd pairing, maybe start with the more approachable offerings first. Artisanal gelato flavours are priced at $3.80, with options such as Cereal Milk, Salted Caramel, and Green Apple Yakult.
LoFi Bar Is A New Ice Cream Cafe That Serves Coriander Gelato And Mala Waffles
Address: 108 Hougang Avenue 1, #01-1281, Singapore 530108
Opening hours: Sun-Thurs 12pm to 12am, Fri-Sat 12pm to 2am
Website
---
5. Coriander Instant Noodles
---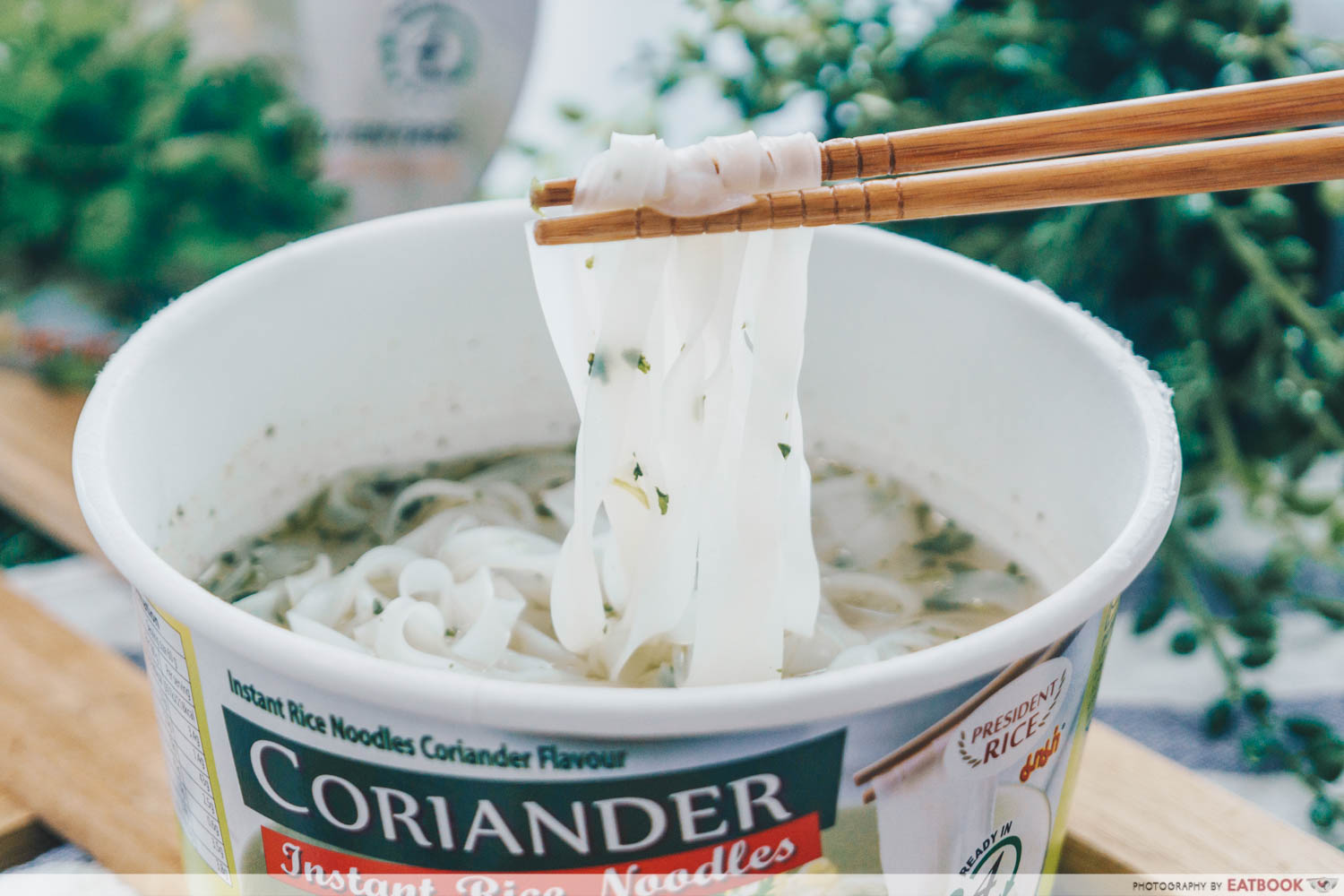 Coriander is usually used purely as a garnish for savoury dishes including noodles and soups. Thai instant noodle brand MAMA President Rice has taken this one step further with their Coriander Instant Rice Noodles ($2.75), which was previously available at Cold Storage. We're not sure if it's still stocked there, but we recently spotted it online at Redmart.
Each cup includes silky smooth, gluten-free rice noodles, plus three sachets of a seasoning paste, oil, and coriander topping. All you need to do is pour in the sachets, add hot water, and wait for four minutes before digging in. The broth is said to be peppery with a slightly bitter kick from the herb. Read what we thought about the Coriander Instant Rice Noodles!
Coriander Instant Noodles At Cold Storage For #TeamCoriander
---
6. Coriander Bubble Tea
---
Coriander in bubble tea form? Ok, now we're pushing it. We recently blitzed up a ton of fresh coriander with milk, sugar, and even more coriander, and gave some of our unsuspecting colleagues—or victims—a taste test. There were mixed reviews on how the Coriander Bubble Tea fared, but I won't reveal too much here. Check out our full video below for their reactions, and the full recipe if you have someone in mind to prank.
---
7. Coriander Lollipop 
---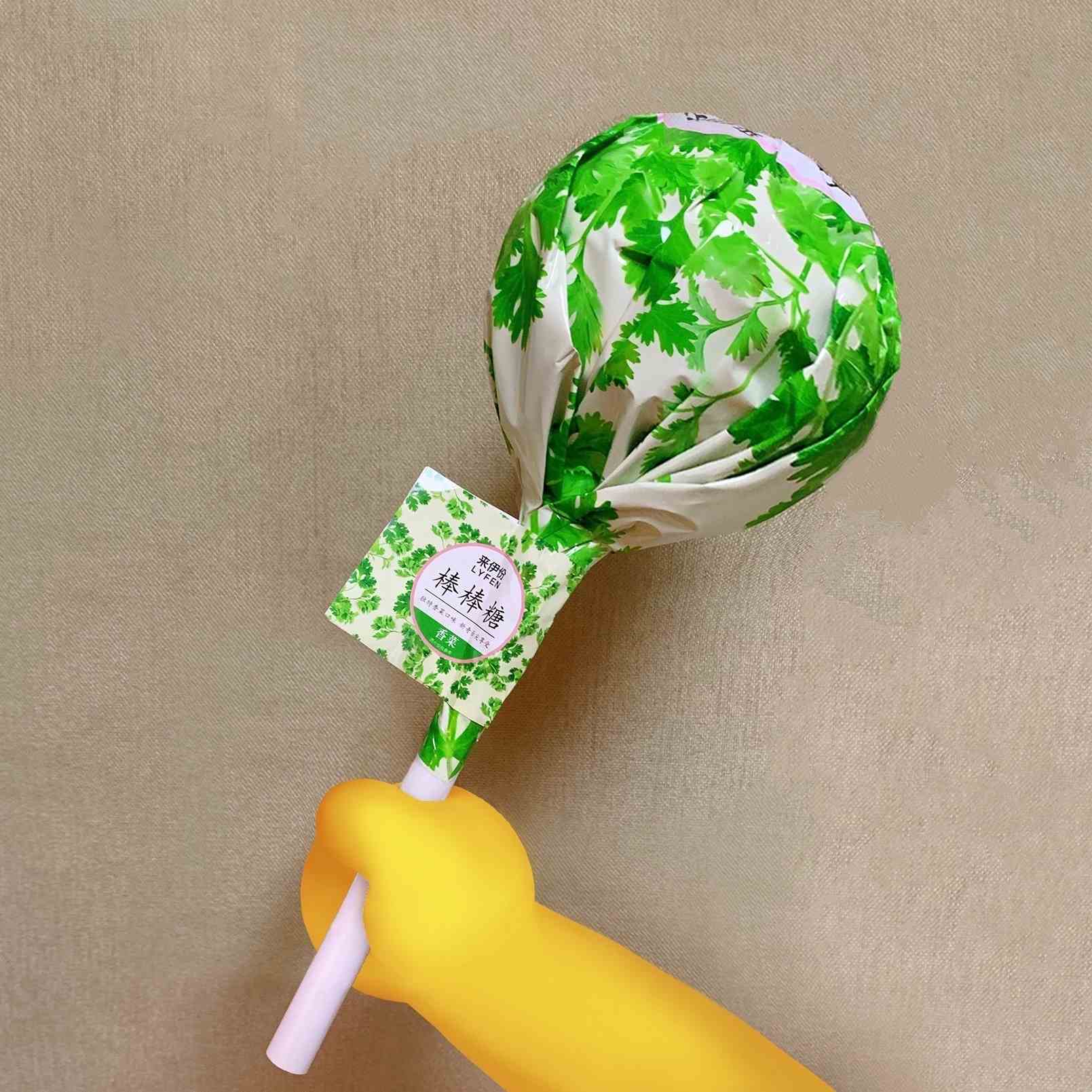 Image credit: Lyfen's Weibo
Coriander in candy form seems like an abomination, especially for those who hate the herb with a passion. Chinese snack manufacturer Lyfen's Coriander Lollipop has been spotted in Shopee, retailing for around $28.37 for 12 pieces, excluding shipping. It's said to be sweet and sour, with only a hint of coriander. This would make a good prank for anyone anti-coriander, or a unique gift for your Team Coriander friends!
---
8. Coriander Hotpot
---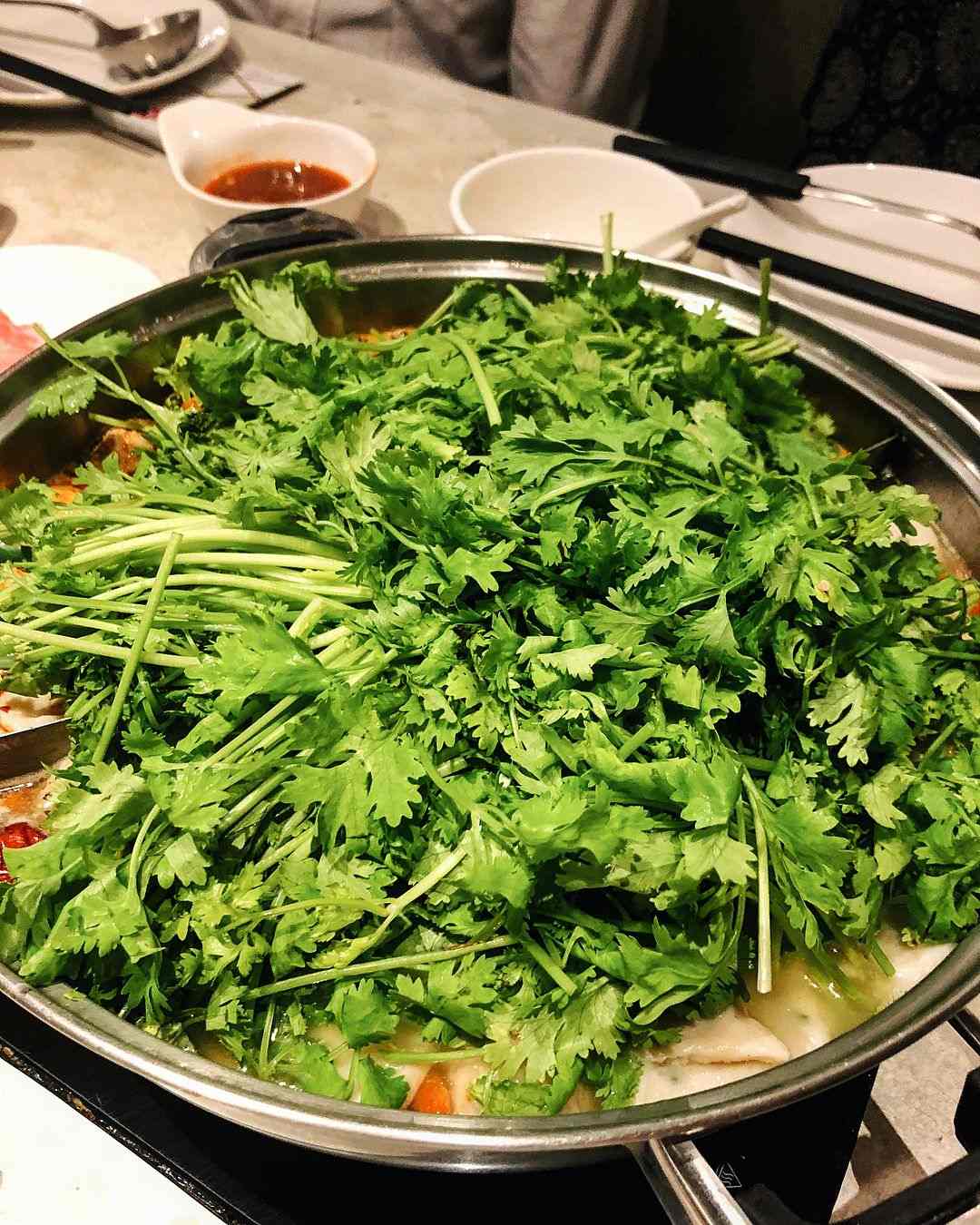 Image credit: @kayarocks
Savoury coriander dishes are also getting a fair share of hype these days. One of such is the Coriander Hotpot at COCA Steamboat, a popular Thai-style suki steamboat spot with multiple outlets islandwide. It sees COCA's Signature Double Boiled Treasure Chicken Broth, brimming with heaps of fresh coriander. This is one coriander dish I can get behind, as I can imagine the bright zing from the herb offsetting the rich flavours of the soup base and hotpot ingredients.
The Coriander Hotpot is available at a top-up of $2.50 for half a pot, or $5 for a full pot.
COCA Has XXL Crabmeat And Roe-Topped Fried Rice, Thai-Fusion Zi Char And Flaming Hotpot
---
9. Coriander Chee Cheong Fun
---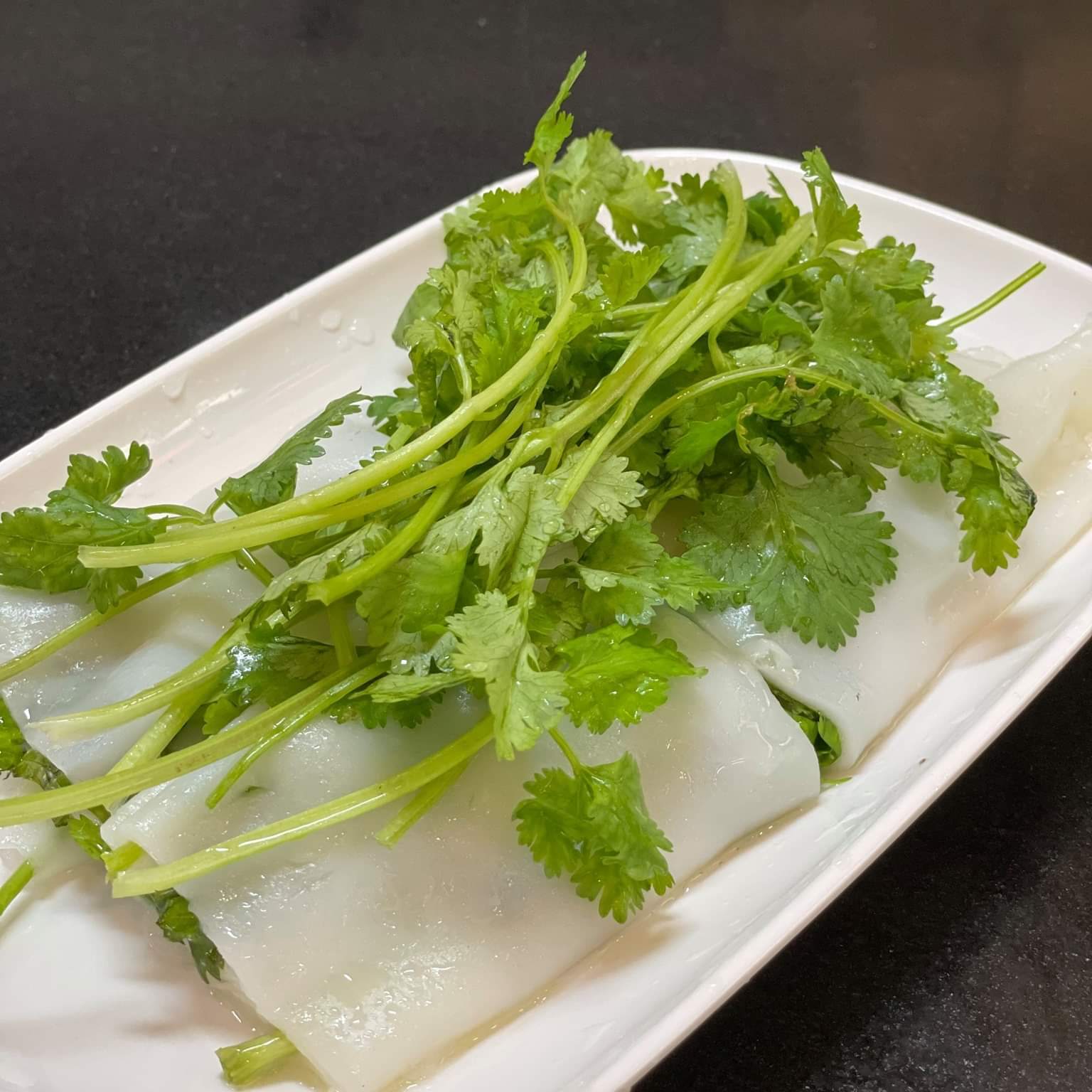 Image credit: Chef Wei HK Cheong Fun
When I stumbled upon popular Chef Wei HK Cheong Fun's post about their Coriander Chee Cheong Fun ($4 for two rolls), I knew I had to include it. The popular CCF stall recently opened its Ang Mo Kio branch, but that's not all. They've also hopped onto the trend by introducing fresh sprigs of coriander within the rice rolls, as well as on top for a finishing touch.
Try this one-of-a-kind creation at their four outlets! Before heading out, check out our full Chef Wei HK Cheong Fun review so you'll know what else to order.
Chef Wei HK Cheong Fun Review: Ex-Peach Garden Chef Opens Cheung Fan Hawker Stall In Bedok
---
10. Coriander & Lime Sauce
---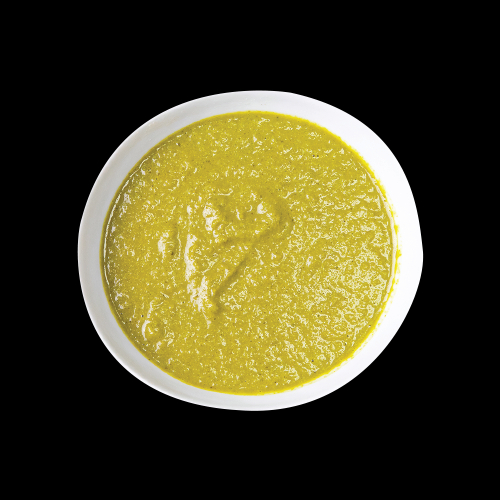 Image credit: Yolo Foods
If you enjoy cooking with coriander, try this Coriander & Lime Sauce ($7) from the healthy meal prep business Yolo Foods. A blend of aromatic coriander, green chilli, creamy cashew nuts dipped in fish sauce, sugar, and fresh lime juice, this versatile sauce is also halal and vegetarian-friendly. Use it as a punchy dressing for Asian-style salads, or as a bright and zingy marinade for meat.
The sauce is also available on Shopee, Redmart, and FairPrice online.
---
Savoury coriander dishes and herb-infused desserts
---
Whether you vehemently hate the taste of coriander or you're a big fan of the herb, these coriander-themed dishes and snacks are worth exploring if you're feeling adventurous.
For more food-related trends, check out the new White Rabbit flavours at 7-Eleven. If you're looking for some cooking inspiration, check out these comfort food recipes made with 1chi-yo collagen broths from Food Yo.
5 Easy Comfort Food Recipes For Lazy Days Including Prawn Ball Pao Fan, and Mushroom Risotto
Feature image adapted from Baker's Brew Studio and @chiaraang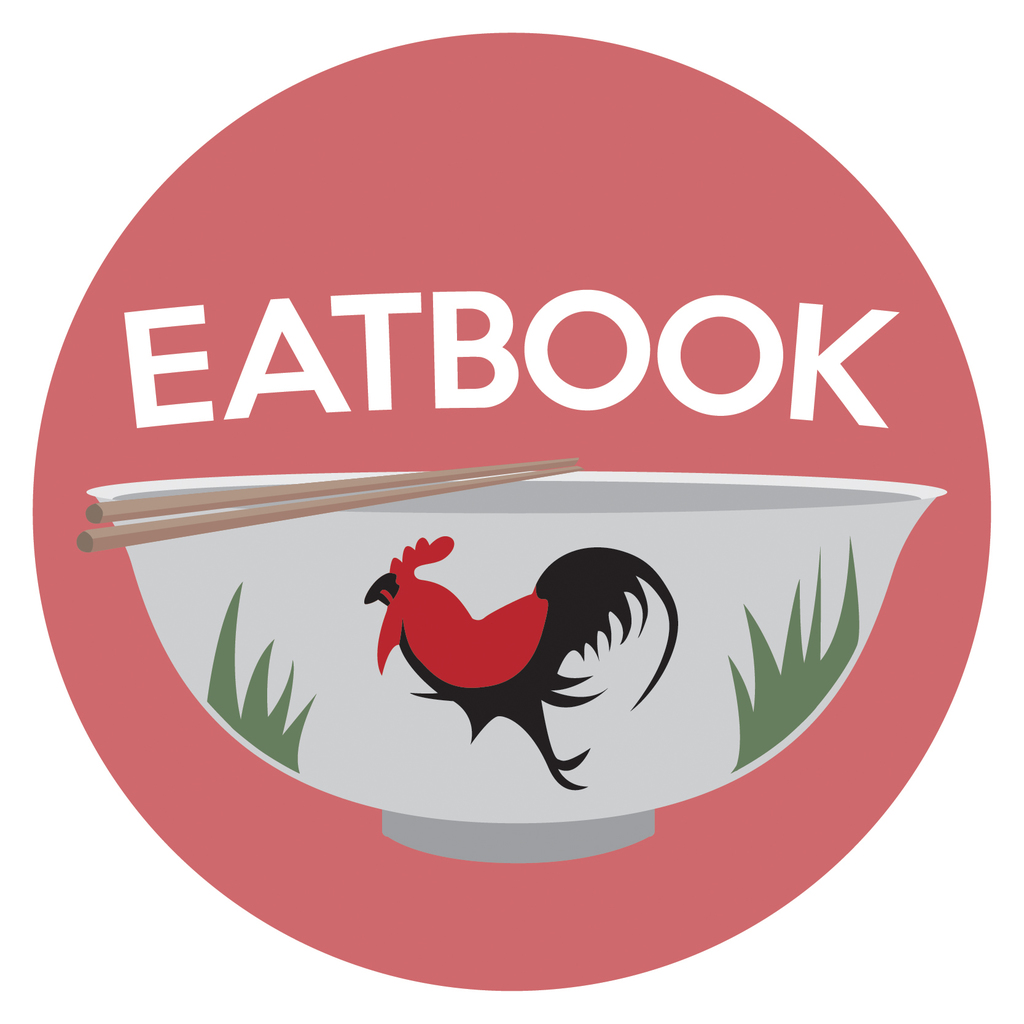 Drop us your email so you won't miss the latest news.