---
Holland Village food gems
---
Holland Village is a place you'll never go hungry at with its numerous restaurants, bars, and cafes lining the street. Plus, there are plenty of hawker centres and kopitiams dotted around Holland Villages for times you're on a budget. As compared to years ago, Holland Village is now easily accessible with the opening of Holland Village MRT. Whether you're there for a date or just thinking of what to eat at Holland Village, these Holland Village food places can help you out. 
---
1. Rumours Bar and Grill
---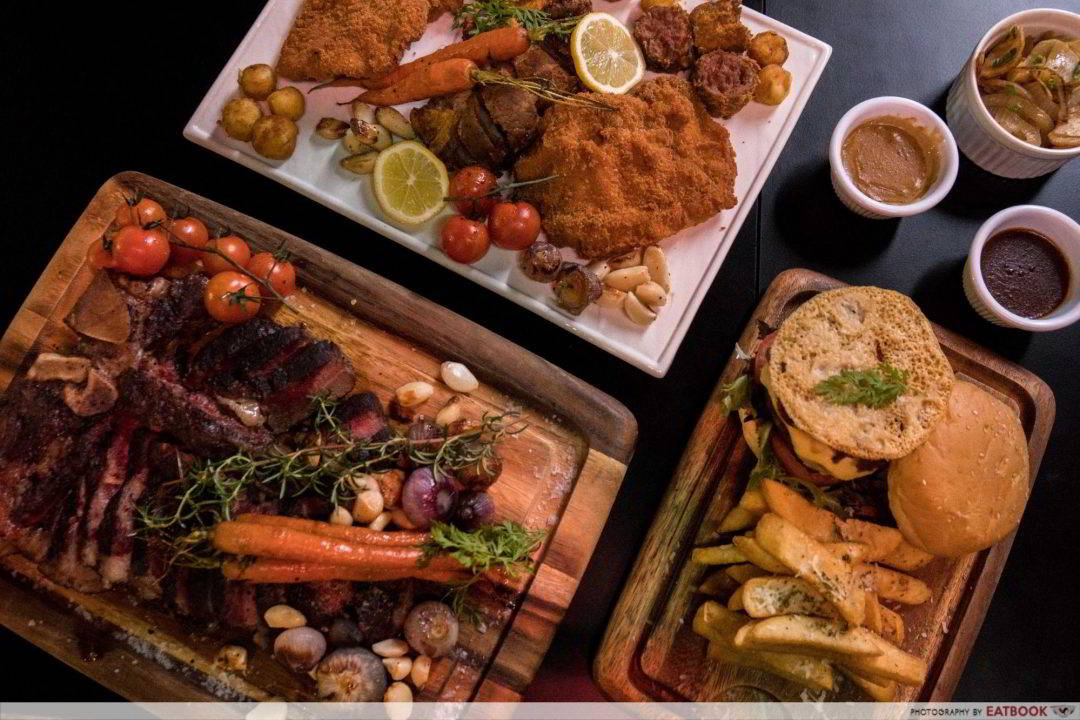 Making its entrance all the way from Bali is Rumours Bar & Grill. This casual restaurant offers delectable pasta dishes, sharing platters, grilled meats, and bar snacks. Most of their dishes such as the 1.2kg Fiorentina Bistecca ($89.90++) and Rumours Grilled Cheese Burger ($12.80++) complement well with their must-try 100% Malt Lager Beer ($9.80++) and unique cocktails.
Address: 24 Lorong Mambong, Singapore 277683
Opening hours: Daily 5pm to 1am
Tel: 6463 5053
Website
---
2. Kamo Soba Keisuke
---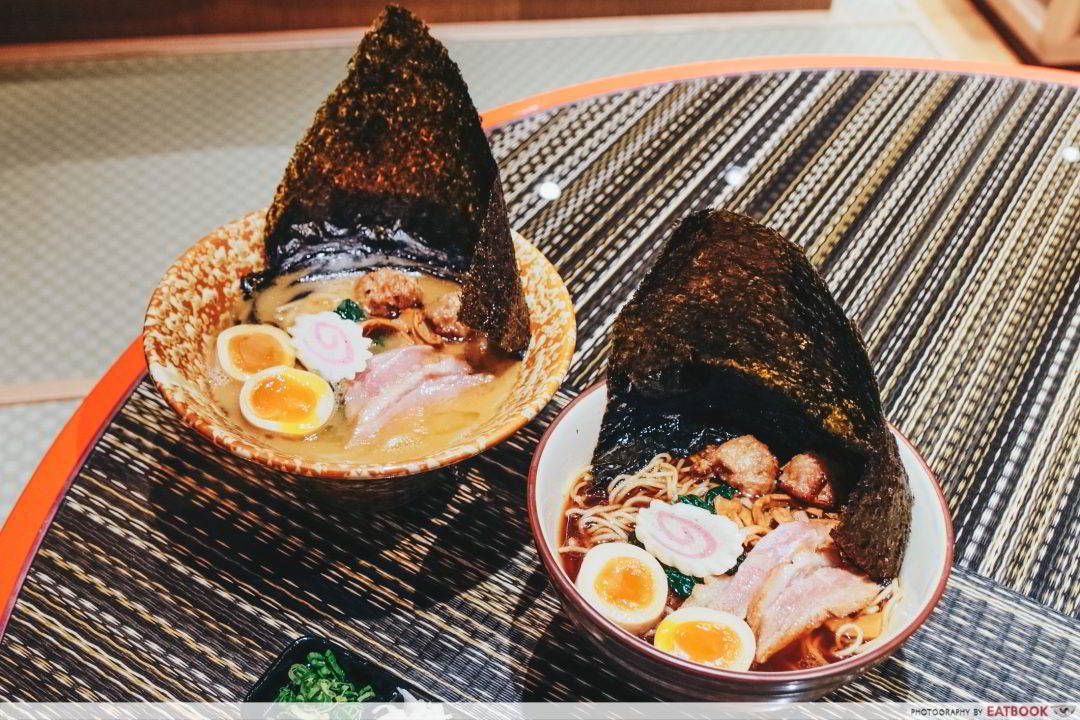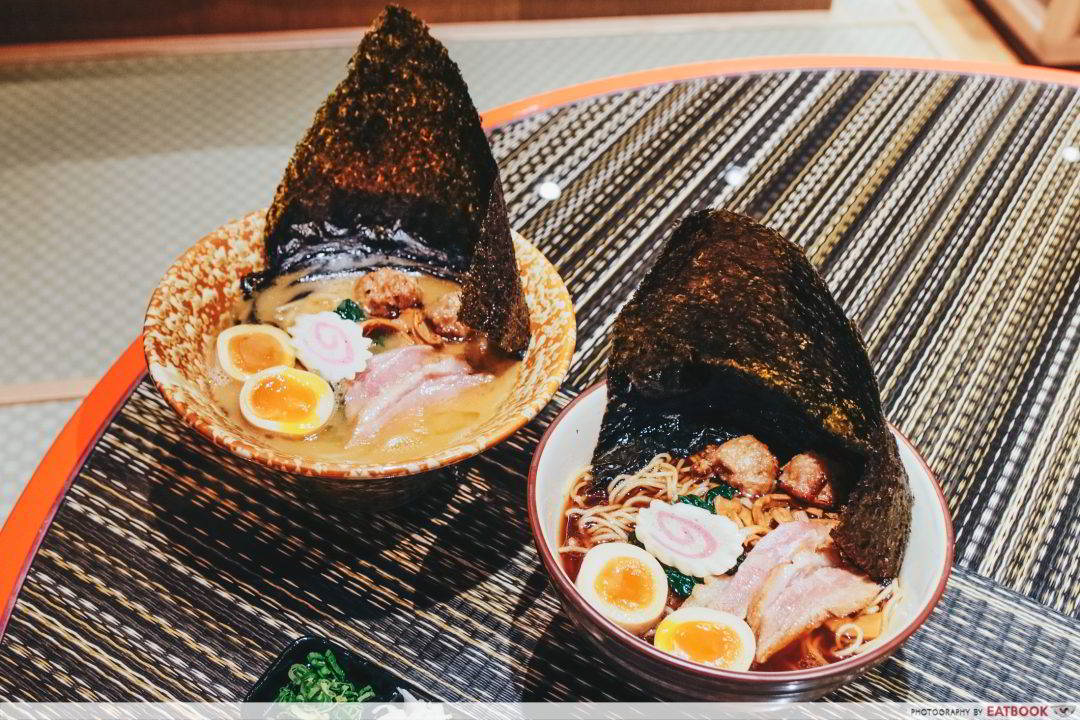 Kamo Soba Keisuke is yet another one of Chef Keisuke's outlets. This is his second duck ramen restaurant, with the first being in Tokyo. The Special Hybrid Duck Broth Ramen ($19.90++ each) comes in two types – one with clear broth and the other with rich broth. The clear soup is light yet full of flavour after being simmered with pork bones for a good five hours. However, if a light broth is not your cup of tea, go for the rich broth! The broth is further thickened by adding more duck bones and simmering it for eight hours.
Check out our full review of Kamo Soba Keisuke!
Address: 16A Lorong Mambong, Singapore 277677
Opening hours: Mon-Fri 11:30am to 2:30pm, 5pm to 10pm, Sat-Sun 11:30am to 10pm
Tel: 6463 4344
Website
---
3. Swatow Is Here
---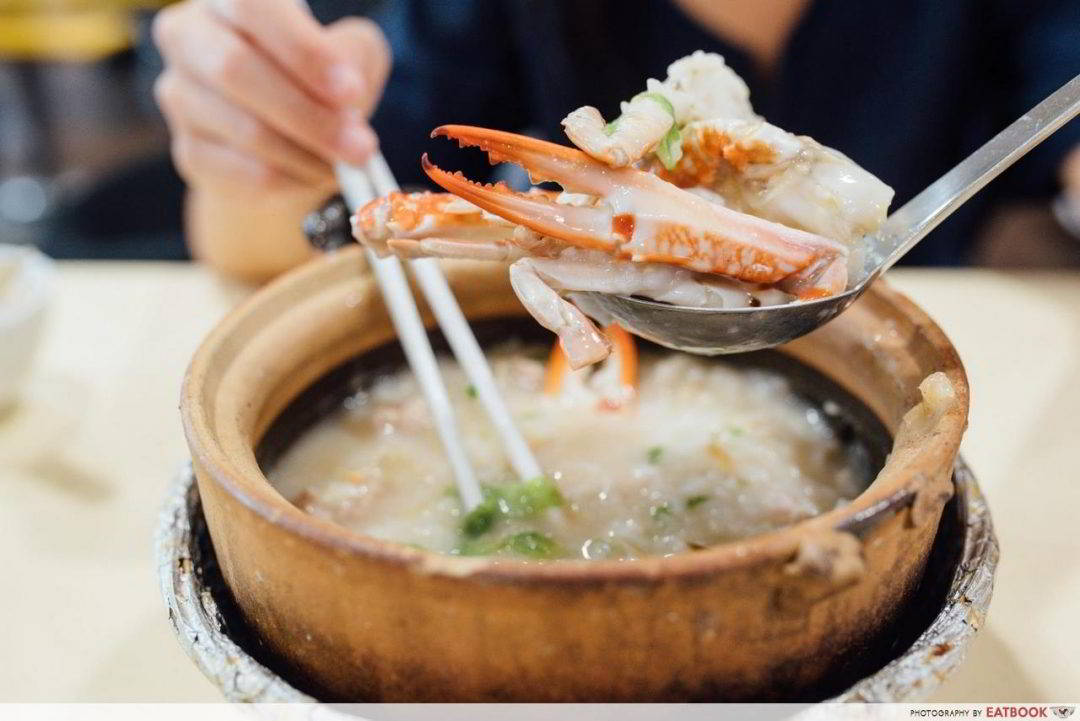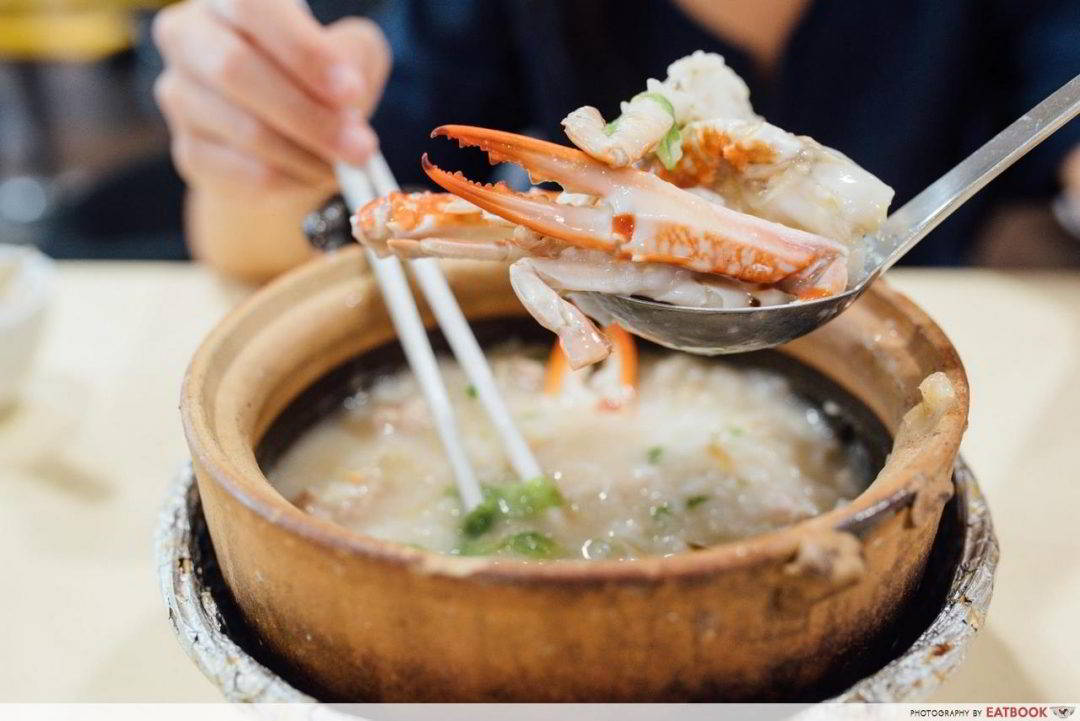 Swatow Is Here is a hidden hawker gem selling claypot porridge. The stall serves a wide variety of porridge, including Special Pork and Prawn Porridge ($5), Flower Crab Porridge ($8), and Yellow Eel Porridge ($6). The porridge at Swatow is like a combination of Teochew mui and Cantonese congee – thick and creamy, yet grainy.
Check out our full review of Swatow Is Here!
Address: Blk 46 Holland Drive, #01-359, Singapore 270046
Opening hours: Daily 11am to 2:30pm, 5:30pm till everything is sold out
Follow them on Facebook to keep track of their off days.
---
4. Supreme Ramen Xiao Long Bao
---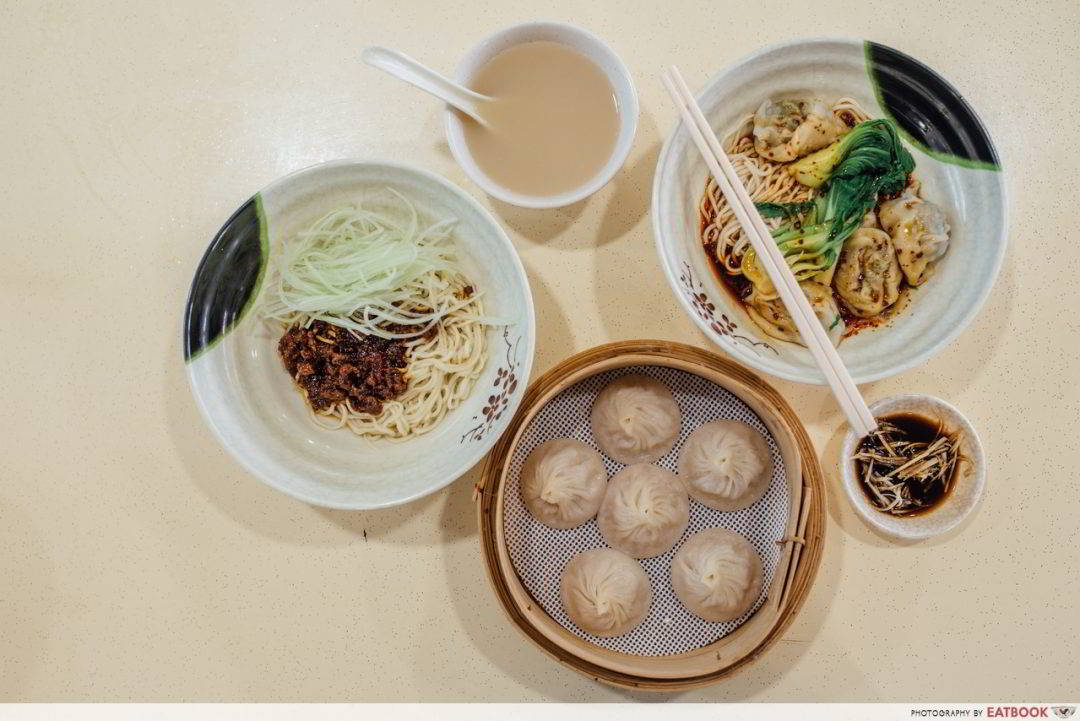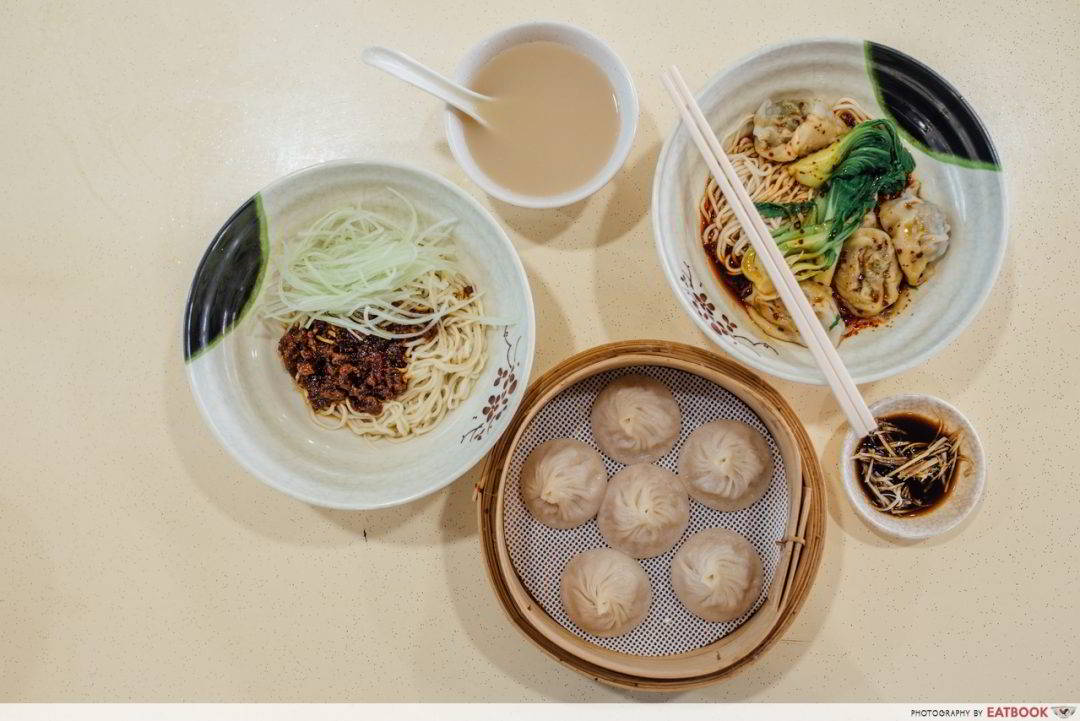 Supreme Ramen Xiao Long Bao is the place to get your xiao long bao fix at without burning a hole in your wallet. This stall is run by a couple, and the husband worked as a chef at Crystal Jade years back. With just $4.50, you can get a basket containing six pieces of juicy xiao long bao. The soup inside is not too oily, and boasts a subtle pork tang. The meat is tender and breaks apart in your mouth easily. For something to turn up the heat with, their Pork Dumpling with Chilli Sauce ($4 for eight pieces) is highly recommended too!
Check out our full review of Supreme Ramen Xiao Long Bao!
Address: Blk 46 Holland Drive, #01-359, Singapore 270046
Opening hours: Daily 8:30am to 8:30pm
Tel: 9798 2211
Website
---
5. Umi Nami
---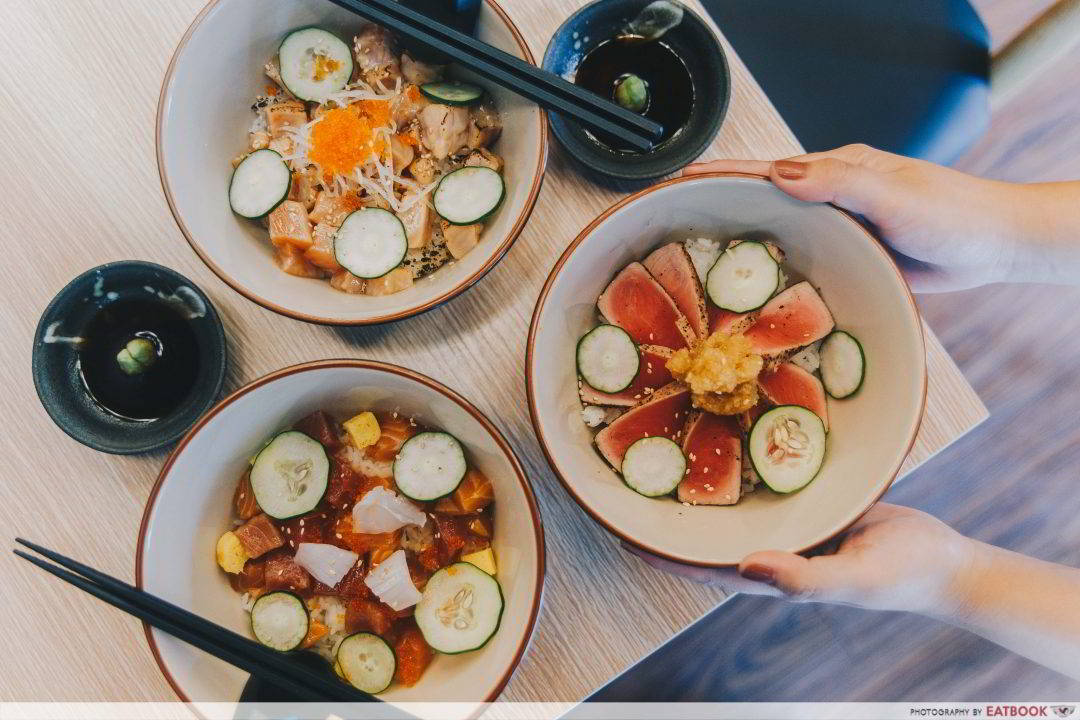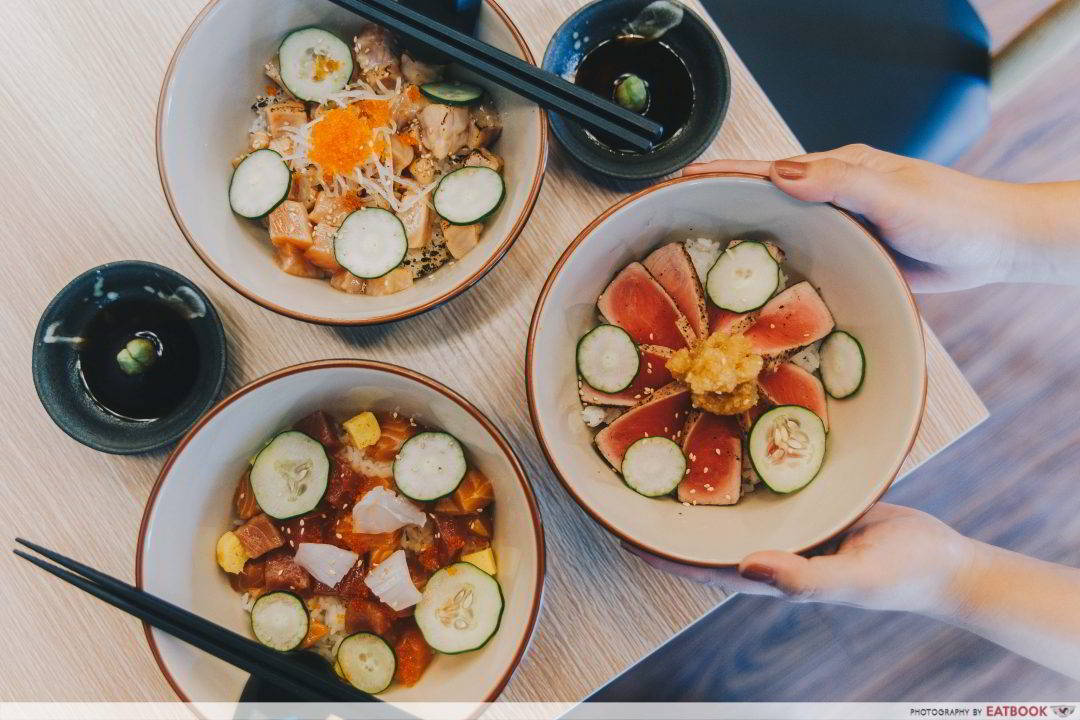 Umi Nami is a new Japanese restaurant specialising in affordable donburi. Out of the 10 rice bowls they offer, one that is worth trying would be the Aburi Salmon Don ($13). It consists of a bed of Japanese white rice blanketed by torched salmon cubes with charred corners, sliced cucumbers, shredded radish, and a spoonful of tobiko. Each aromatic cube of salmon complements well with the vinegared rice, and melts in your mouth with every bite you take.   
Check out our full review of Umi Nami!
Address: 8 Lorong Mambong, Singapore 277674
Opening hours: Daily 12pm to 3pm, 6pm to 11pm
Website
---
6. Madam Leong Ban Mian
---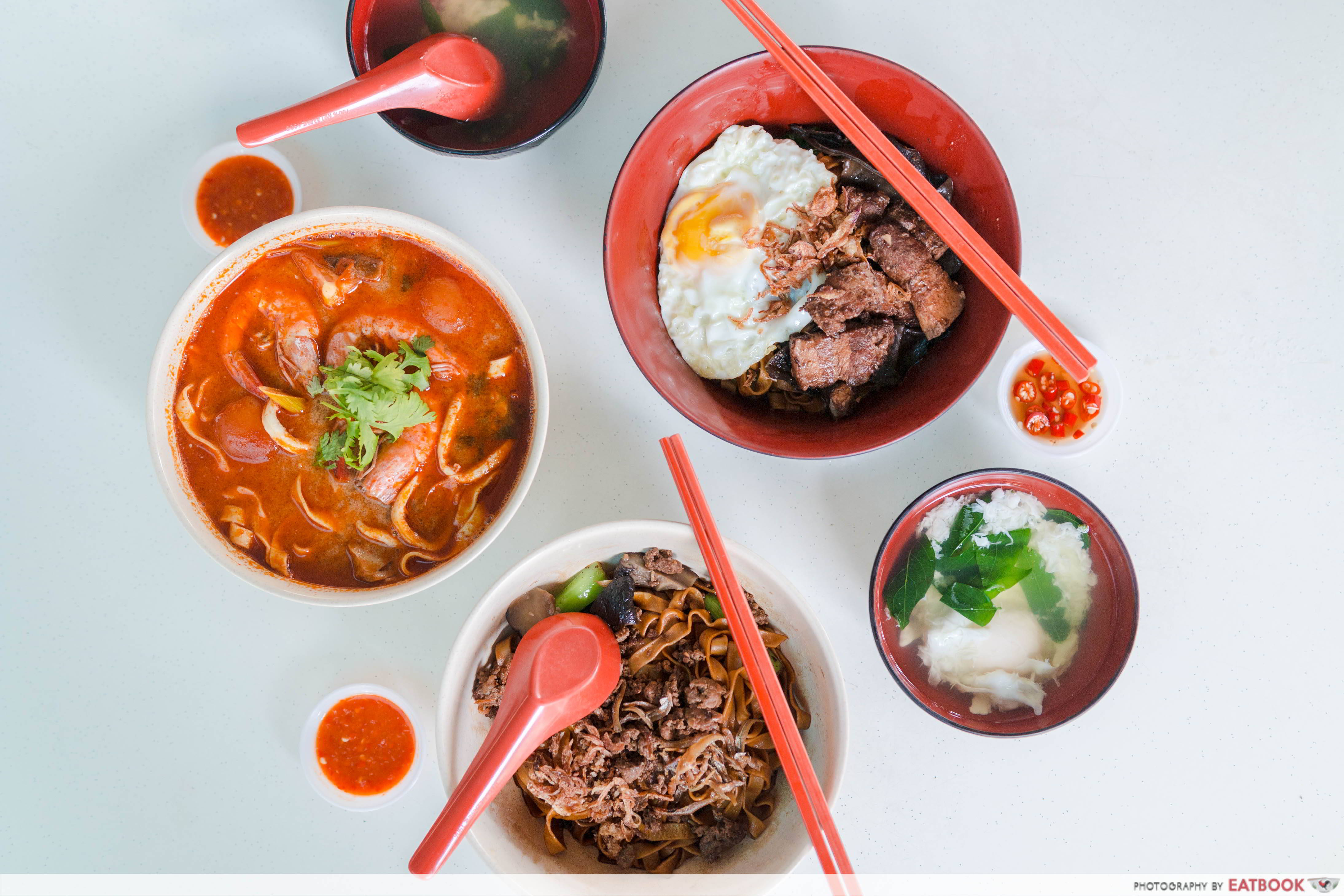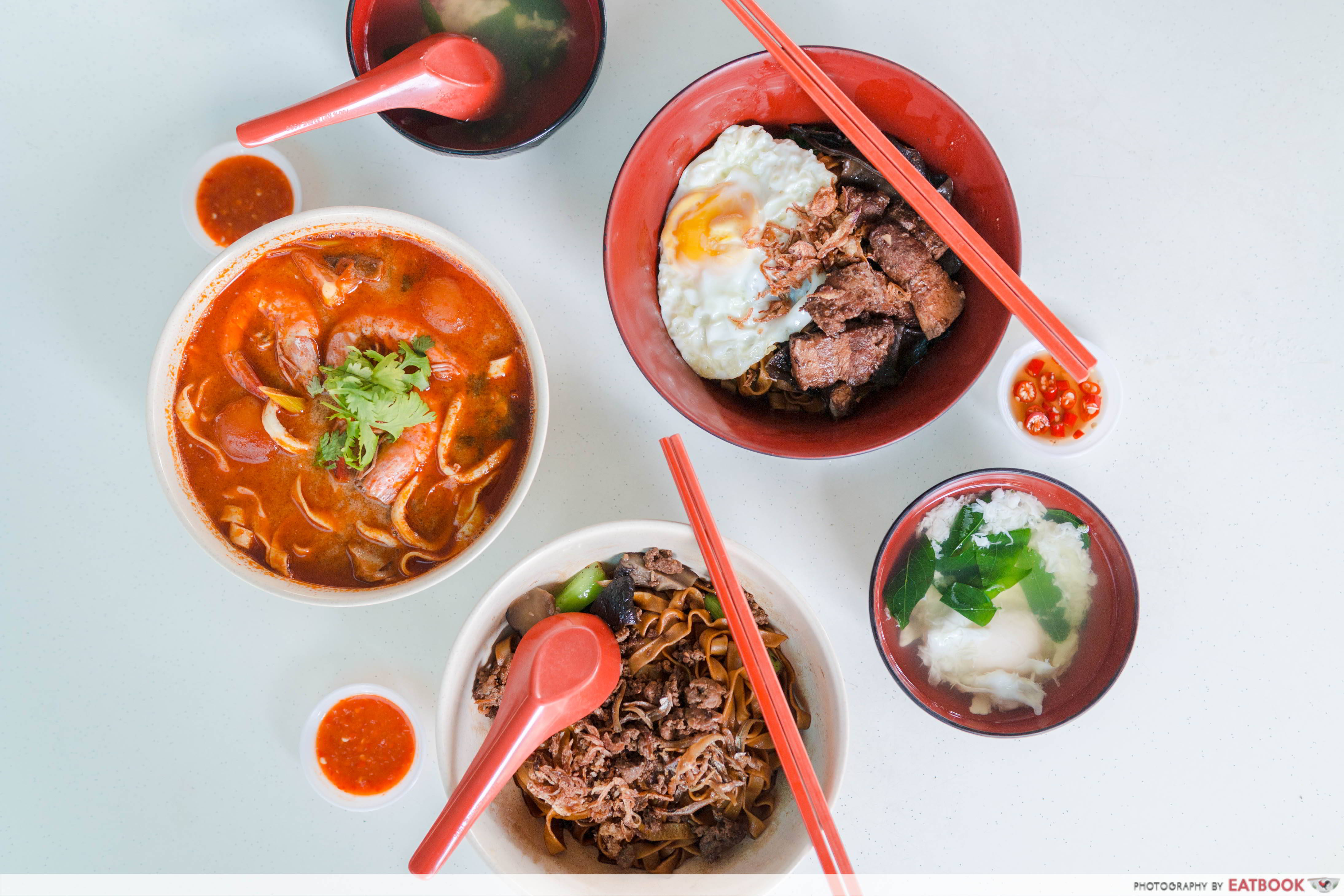 Madam Leong Ban Mian is named after the stall owner, Madam Leong. Her stall is known for unique ban mian flavours. Besides sticking to just the soup ($4) and dry ($4) versions, she also offers options such as Braised Pork with Black Fungus Ban Mian ($5), Tom Yum Ban Mian ($5), and Dry Chilli Ban Mian ($4.50).  
Find out more about Madam Leong Ban Mian!
Address: 31 Holland Close, #01-241, Singapore 270031
Opening hours: Mon-Fri 10am to 3:30pm, 5:30pm to 8pm, Sat 10am to 8pm
Website
---
7. Cha Cha Cha
---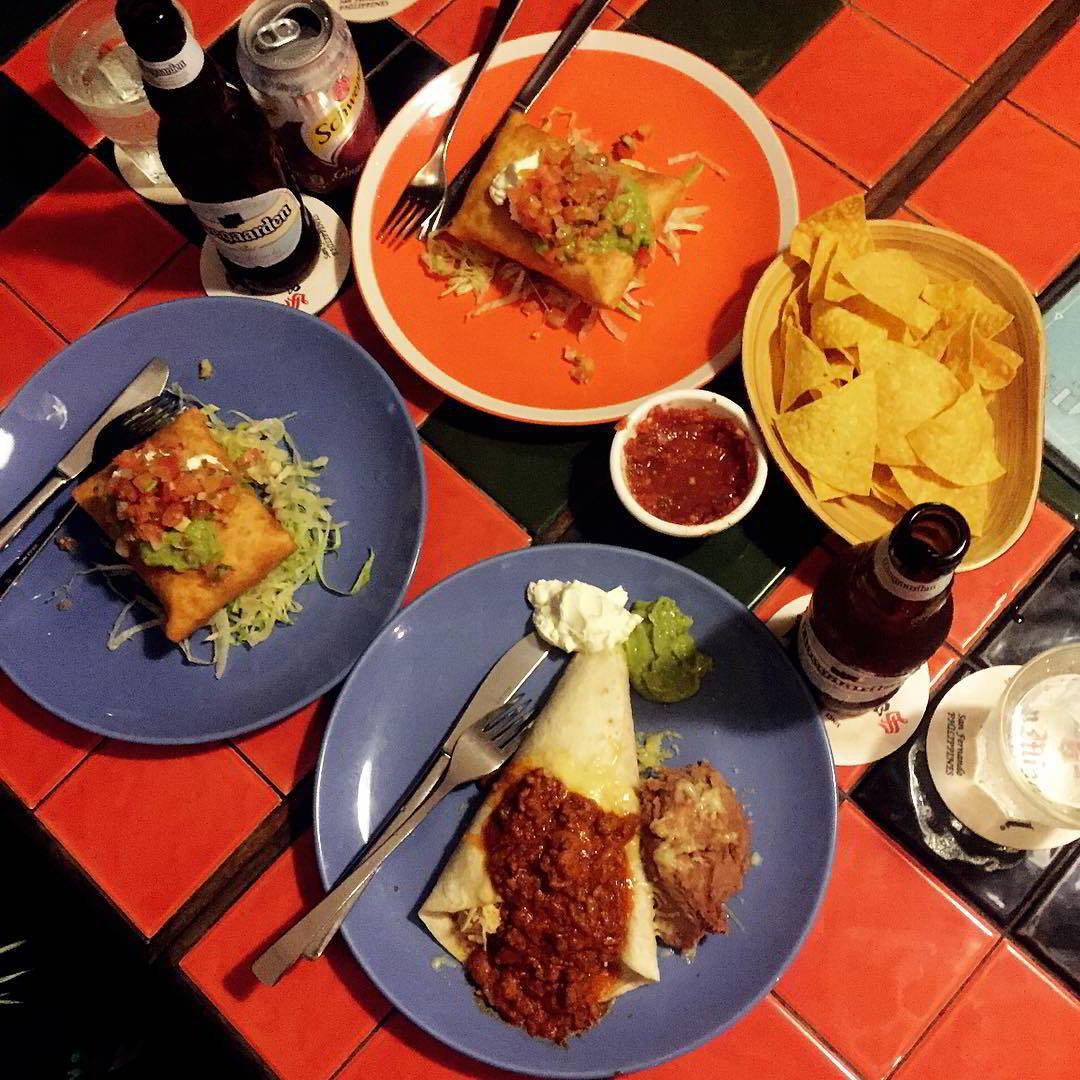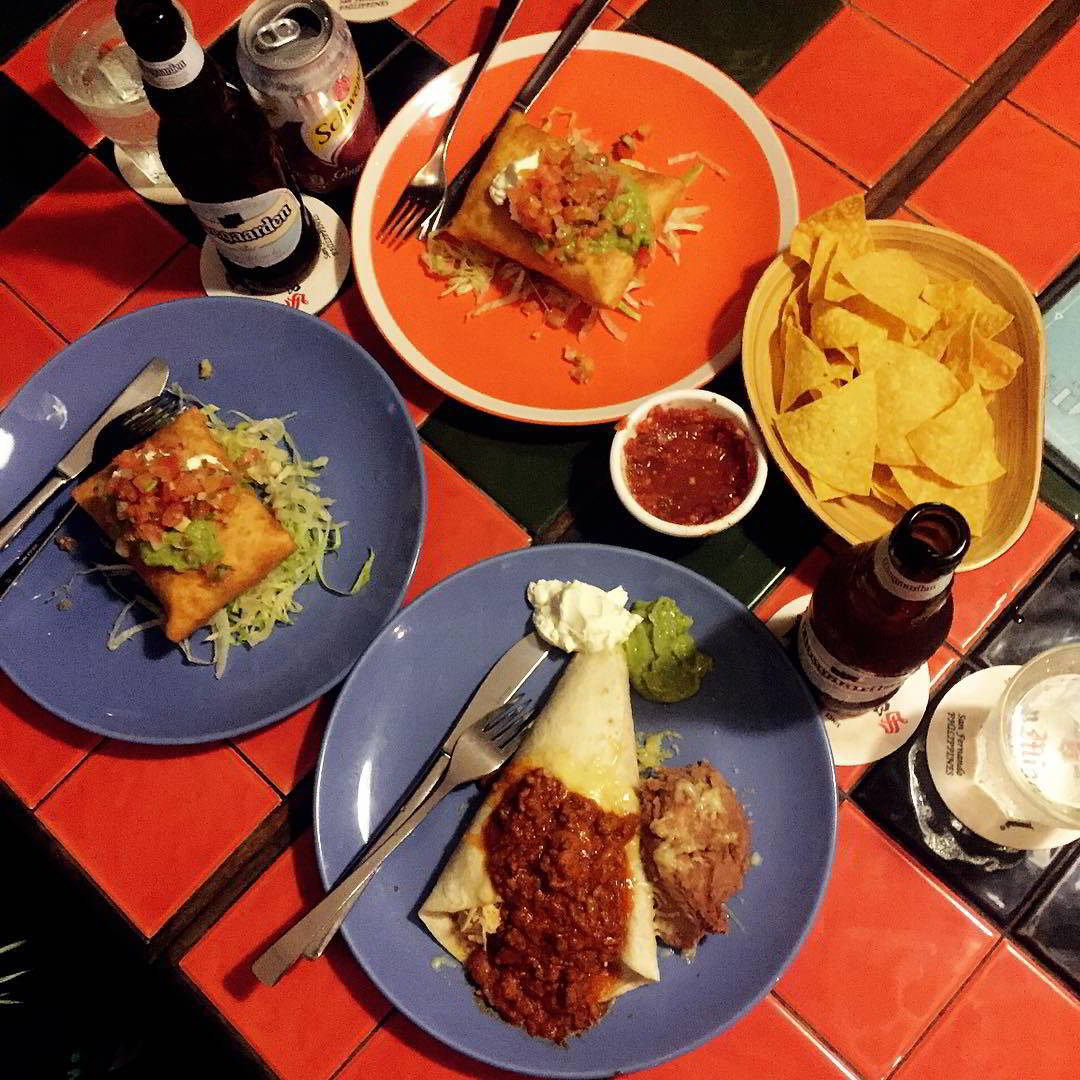 Image credit:
@chinatsucandy
Cha Cha Cha is a Mexican restaurant and bar, serving up a tantalising spread of dishes such as tacos and burritos. Their Chimichanga ($16++) – deep-fried burrito with cheese, sour cream, guacamole, and salsa Mexicana – is popular among regular customers. Great to go along with their Tortillas Con Salsa ($4.50++) is the collection of alcohol they offer such as frozen margaritas and beer.
Address: 32 Lorong Mambong, Singapore 277690
Opening hours: Sun-Thur 11:30am to 11pm, Fri-Sat 11:30am to 12am
Tel: 6462 1650
Website
---
8. Gaia Korean BBQ Grill & Bar
---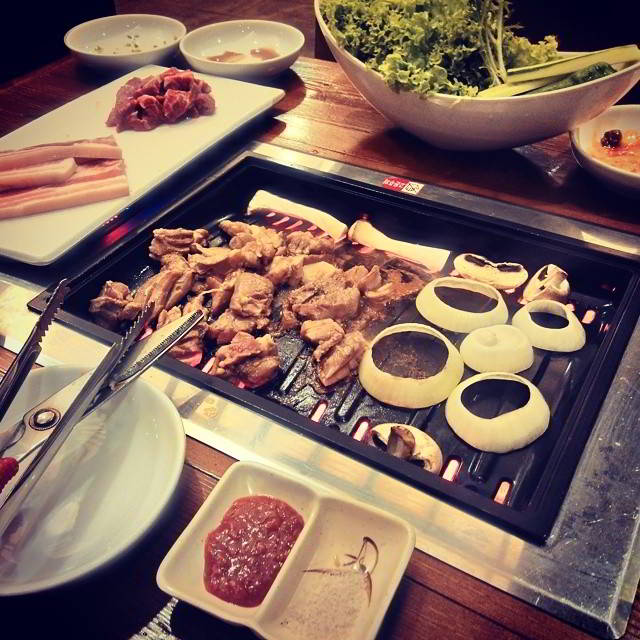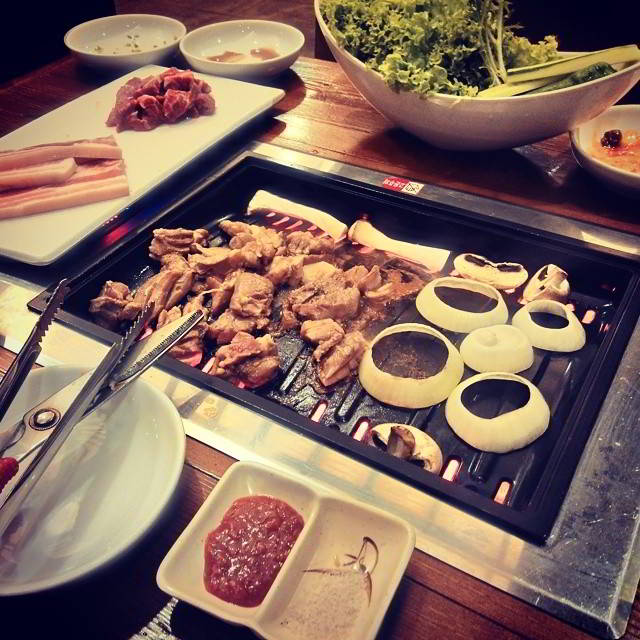 Image credit:
@jamasantacruz
Gaia Korean Grill & Bar is a K-BBQ place that'll satisfy in terms of service and food. They have a combination platter ($28++) that consists of marinated chicken, pork belly, and short rib. Stews such as Spicy Beef Rib Soup ($18++) and Army Stew ($48++) are very well-received by customers as well. The latter is generously loaded with tofu, enoki mushroom, luncheon meat, and Korean dumplings. The broth is not as spicy as expected despite it looking menacingly red – good for those who can't take spicy food well.
Address: 17E Lorong Liput, Holland Village, Singapore 277731
Opening hours: Mon-Fri 11:30am to 2pm, 5:30pm to 12am, Sat-Sun 11:30am to 12am
Tel: 6339 3313
Website
---
9. Full of Luck Club
---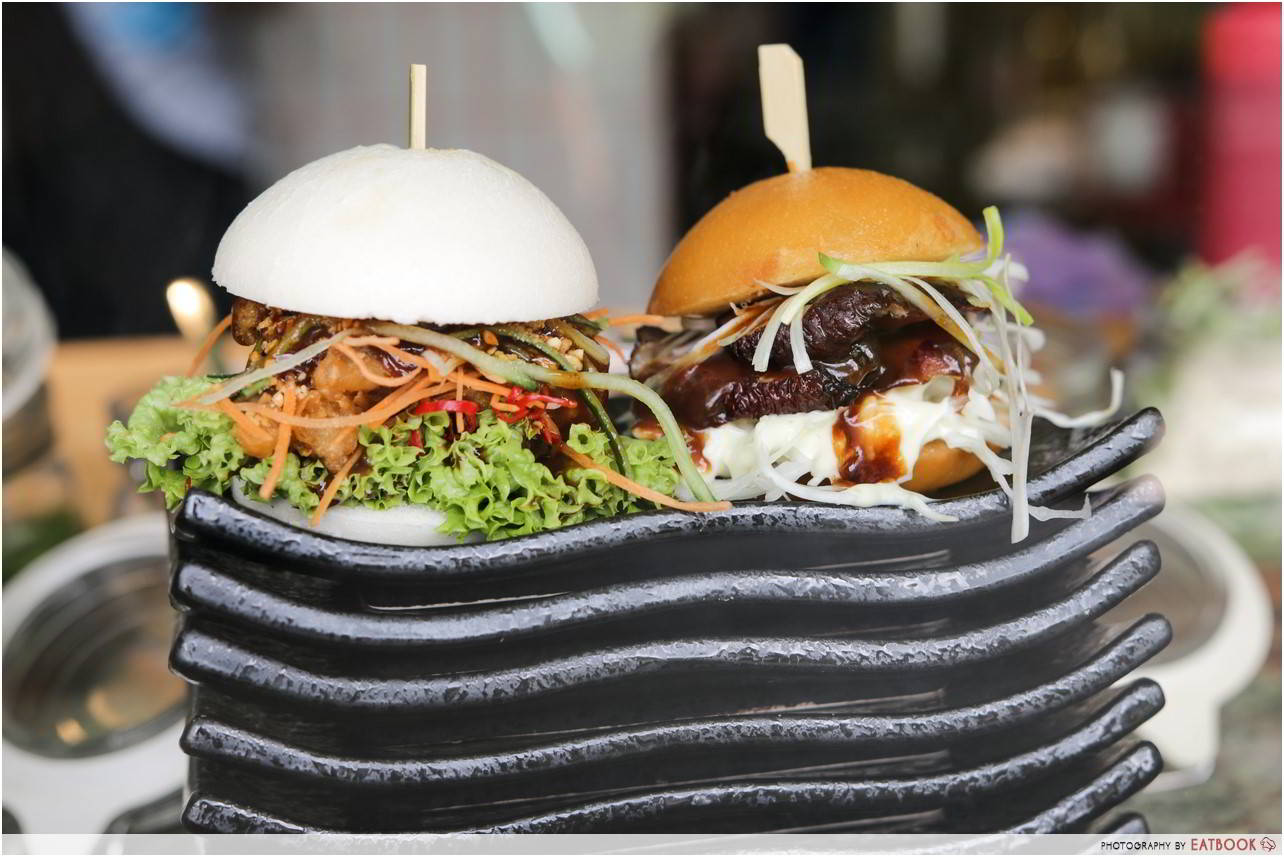 Full of Luck Club is a bar and restaurant specialising in Cantonese cuisine. They have some outstanding sides such as Stir-fried Radish Cake with X.O Sauce ($6.80++) and Chili Glazed Fried Fermented Bean Paste Chicken Wings ($8++). What stands out the most to me is their variety of bao ($9.80++ for two). Besides savoury ones such as Braised Pork Belly Bao and Smoked Duck Bao, they also have a Hokey Pokey Bao for those with a sweet tooth.
Check out our full review of Full of Luck Club!
Address: 243 Holland Avenue, Singapore 278977
Opening hours: Daily 11am to 11pm
Tel: 6208 6845
Website
---
10. Wala Wala Cafe
---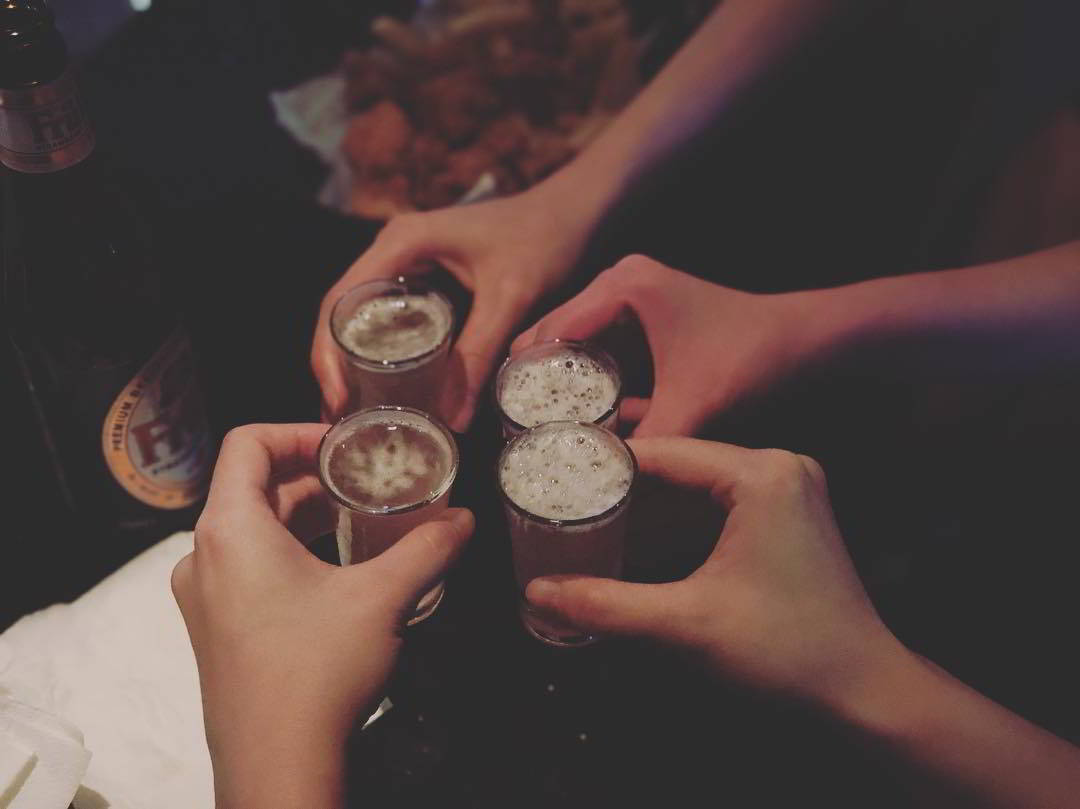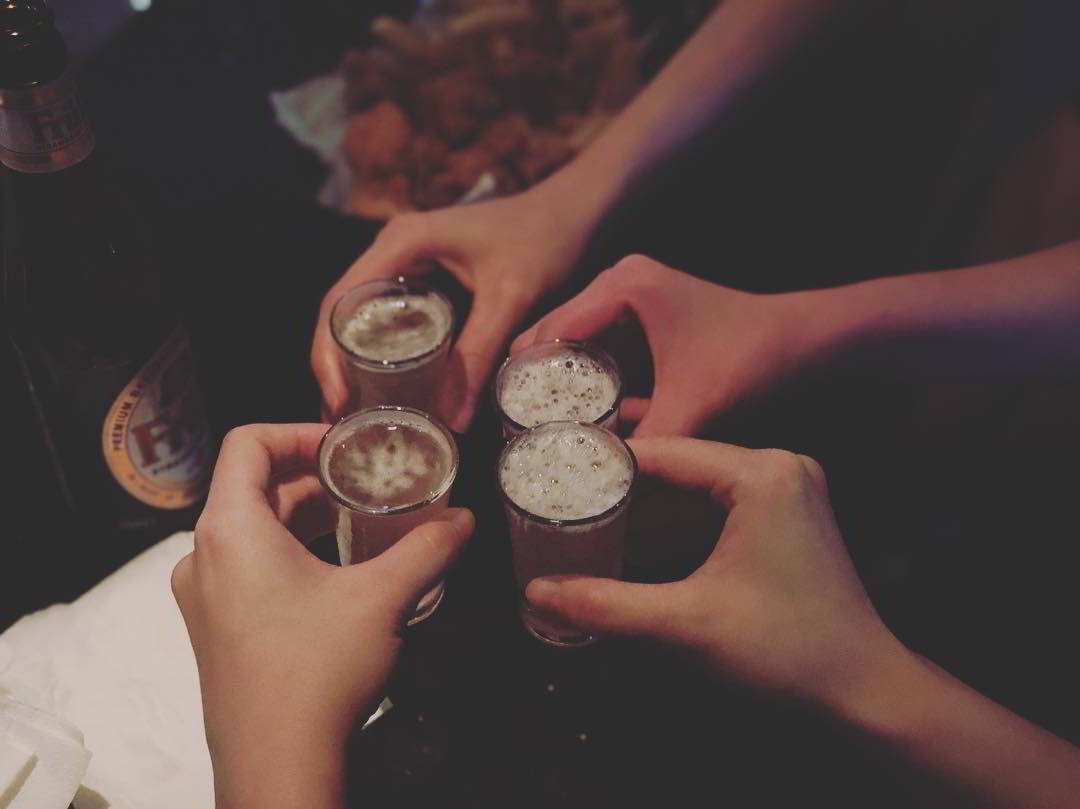 Image credit:
@sheeryyy
Wala Wala Cafe is a two-storey pub often filled with a large crowd. They serve a wide range of alcohol to go along with various mains and sides. One popular choice would be the Wala Wala Chicken Wings ($13), which is often seen on customers' tables. Customers would also get to enjoy live music from talented musicians while chilling with their drinking buddies.
Address: 31 Lorong Mambong, Singapore 277689
Opening hours: Mon-Thur 4pm to 1am, Fri 4pm to 2am, Sat 3pm to 2am, Sun 3pm to 1am
Tel: 6462 4288
Website
---
Holland Village is a food haven
---
No matter where you end up at in Holland Village, you'll always have food around you. Drag your food kakis to Holland Village for a feast along the stretches of food places! For more food in the area, check out these Buona Vista food gems or one-north food places.