---
New restaurants this December 2020
---
It's the end of the year, and to pat yourself on the back, you deserve a good meal or five at any of the new restaurants in Singapore this December 2020. From Japan's famous "fire ramen" opening in Singapore to internationally-renowned Israeli pitas and more, these new restaurants double as a journey for your palate across the world while you're unable to holiday this year-end.
Reiwa Soba Review: Japanese Couple Sells Thai-Influenced Handmade Soba In A Food Court
---
1. Menbaka 
---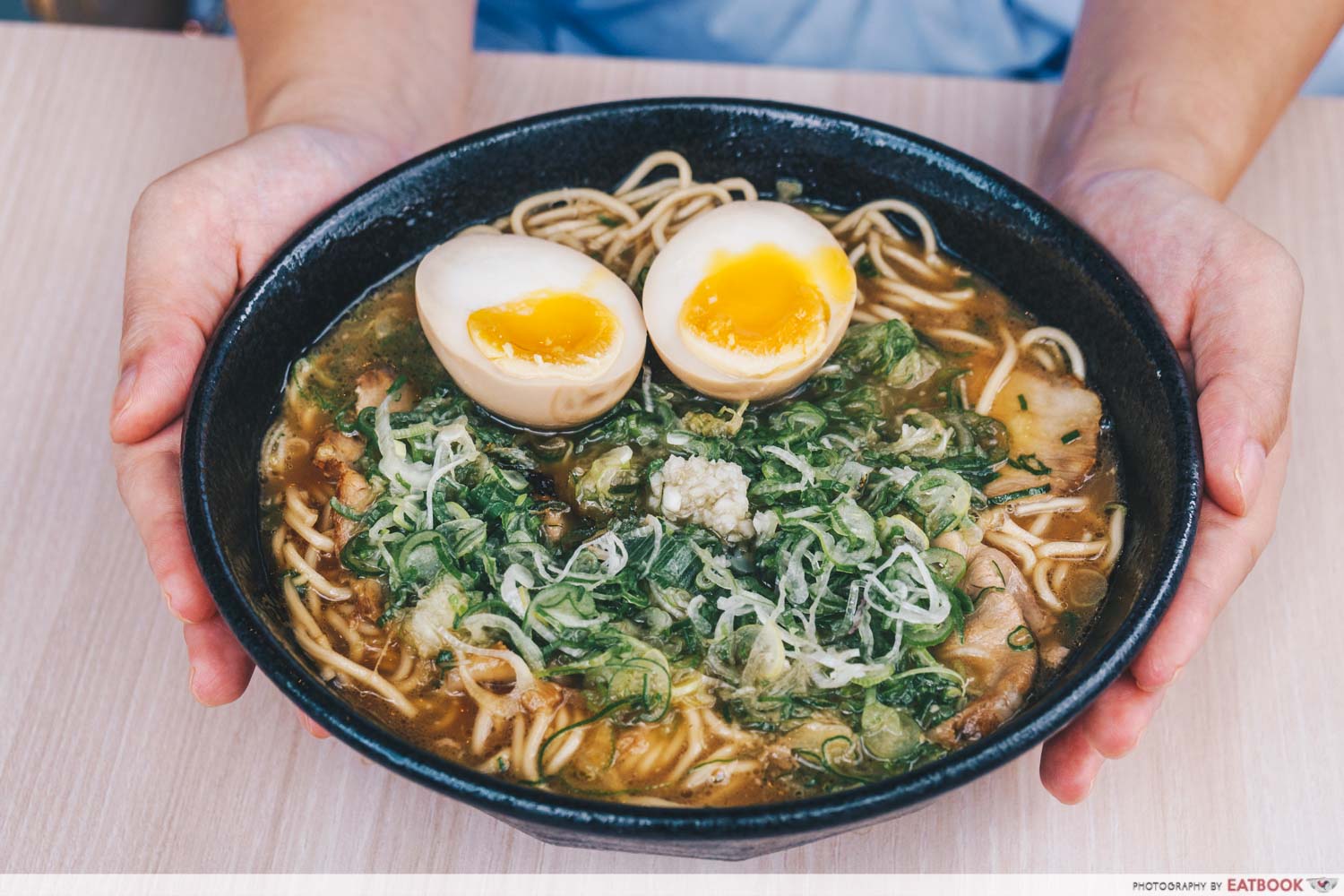 Dining at Menbaka is an experience that few can rival, given that this famous Kyoto ramen branch sets each bowl on blazing fire before it arrives at your table.
These theatrics are not just for the 'gram, but help intensify the flavours found in their signature Shoyu Fire Ramen ($17.90++), which is also made with a 220-year-old blend of shoyu and topped with a mountain of charred negi. Apart from shoyu, a Tonkotsu Fire Ramen ($18.90++) is also available, though we much prefer the shoyu. Wash your ramen with a Kyoto Matcha Beer ($12++) if you wish, where Asahi comes blended with Uji matcha syrup.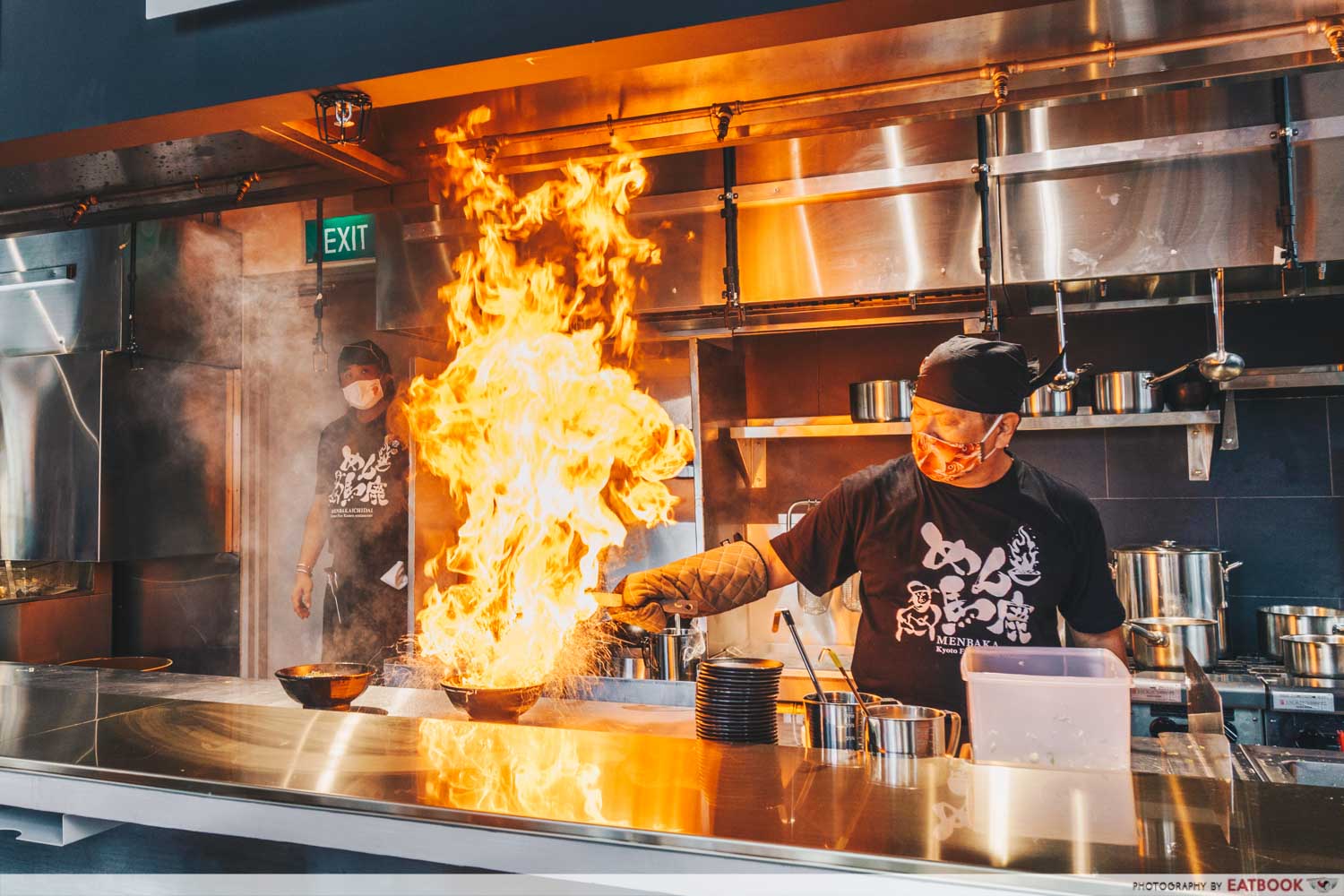 Centrally located at Cineleisure Orchard, the eatery is rife with natural light thanks to large natural windows. It is also spacious enough to dine in even with social distancing measures, unlike other ramen diners which often feel cramped. Just note that it can be slightly hot when dining in the daytime, due to both the fire that goes hand-in-hand with the ramen, and the sunlight that streams in from said windows.
Check out our full review of Menbaka.
Address: 8 Grange Road, #05-03, Cineleisure Orchard, Singapore 239695
Opening hours: Daily 12pm to 9pm
Tel: 9459 9926
Website
Menbaka is not a halal-certified eatery.
---
2. Tittle Tattle
---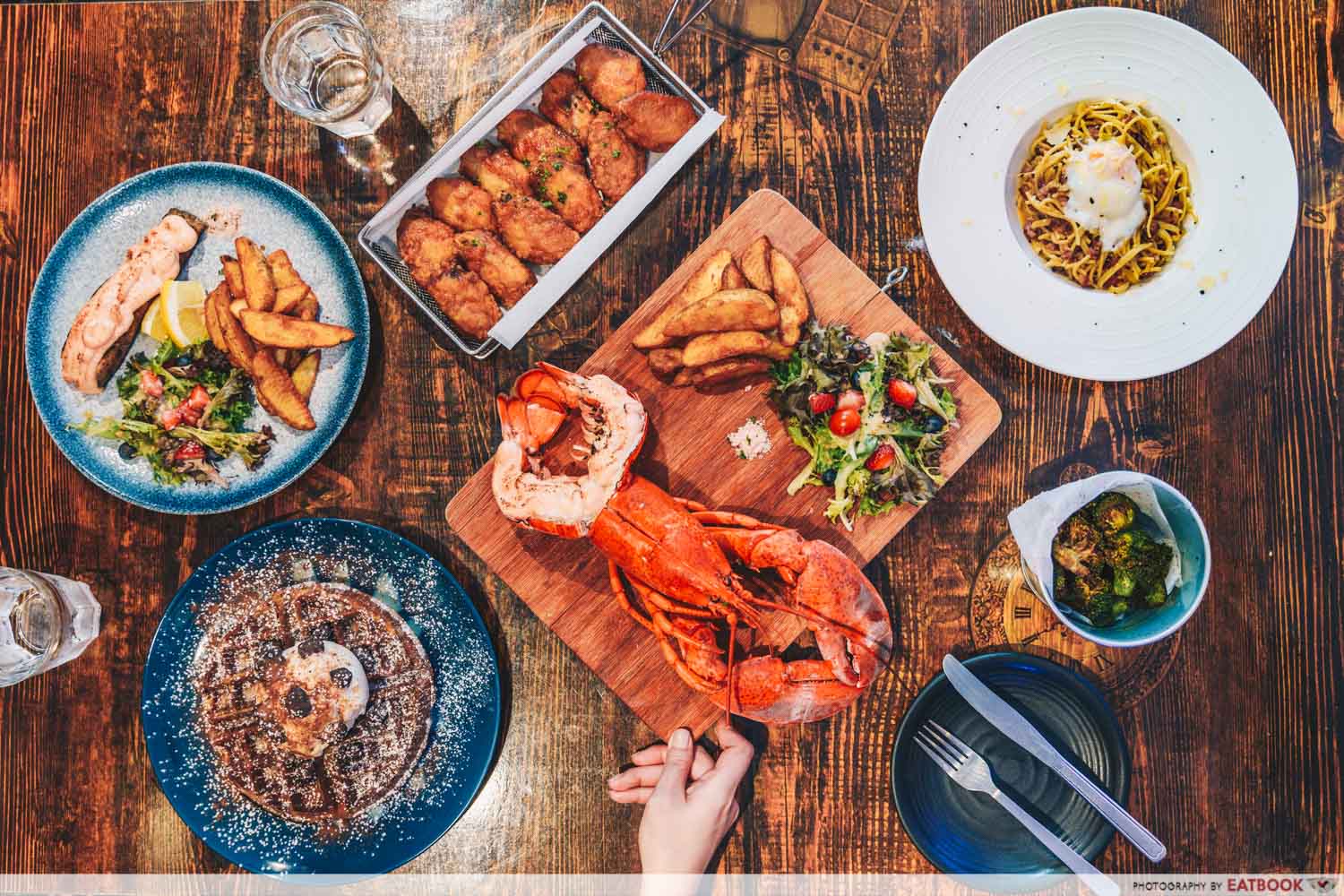 If you're looking for new restaurants to dine at after the 10:30pm cut-off time, then Tittle Tattle is a good bet. The 24-hour bistro-bar is located in the Selegie area, and serves fusion Western fare round the clock. Their Tittle's Wings ($20++) are glazed in a fruity sweet-and-sour sauce which comes highly recommended by our team, as well as the Fried Broccoli ($12++) dusted with lok lok seasoning.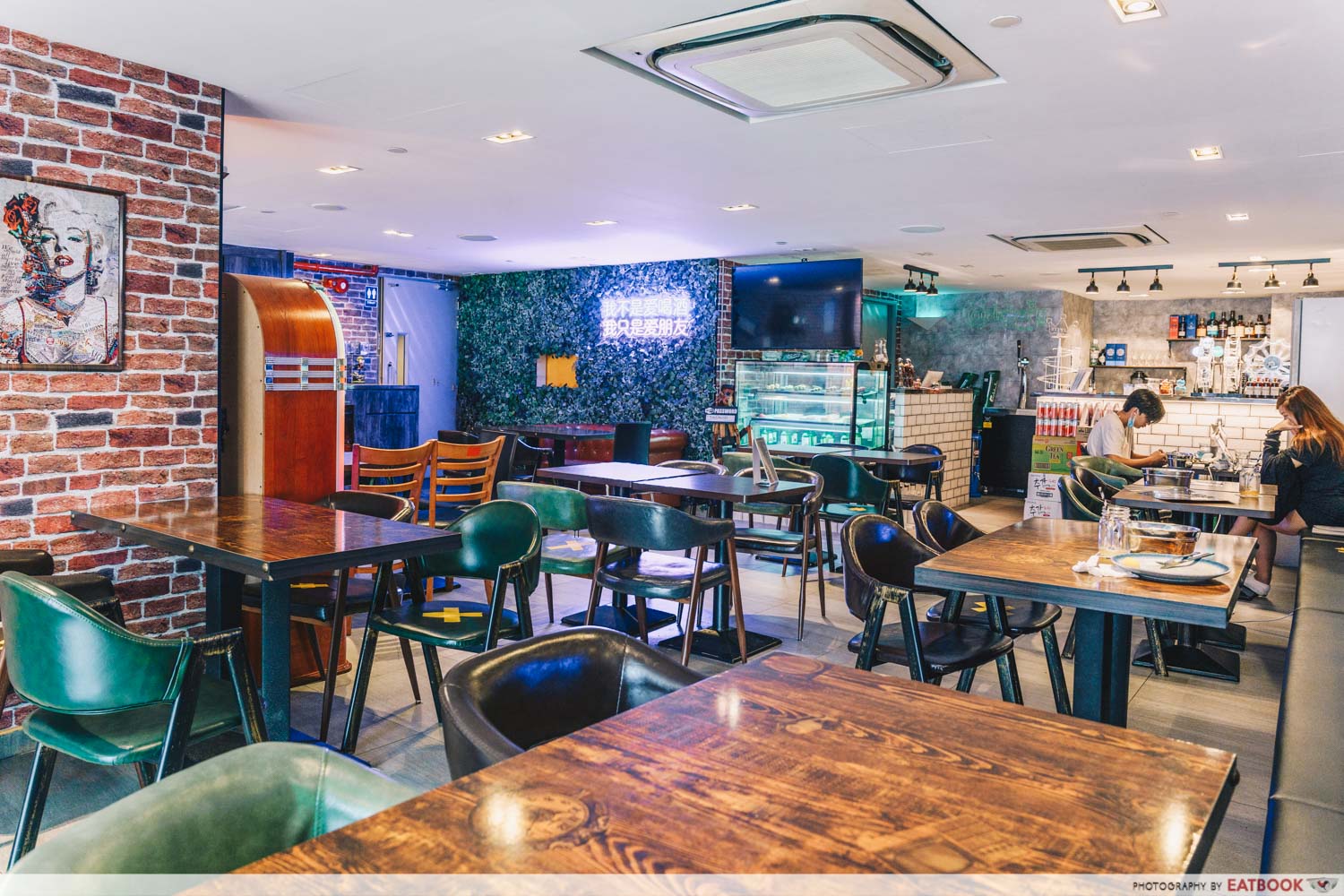 Tittle Tattle also makes for a great place to chill at no matter the time of day, with retro decor to add to the vibes. Located just a short walk away from Little India MRT station, this also makes for a convenient, central spot for dining or late-night mugging sessions.
Check out our full review of Tittle Tattle.
Address: 183 Selegie Rd, #01-03, Singapore 188329
Opening hours: Daily, 24 hours
Tel: 9488 7035
Website
Tittle Tattle is not a halal-certified eatery.
---
3. Rappu 
---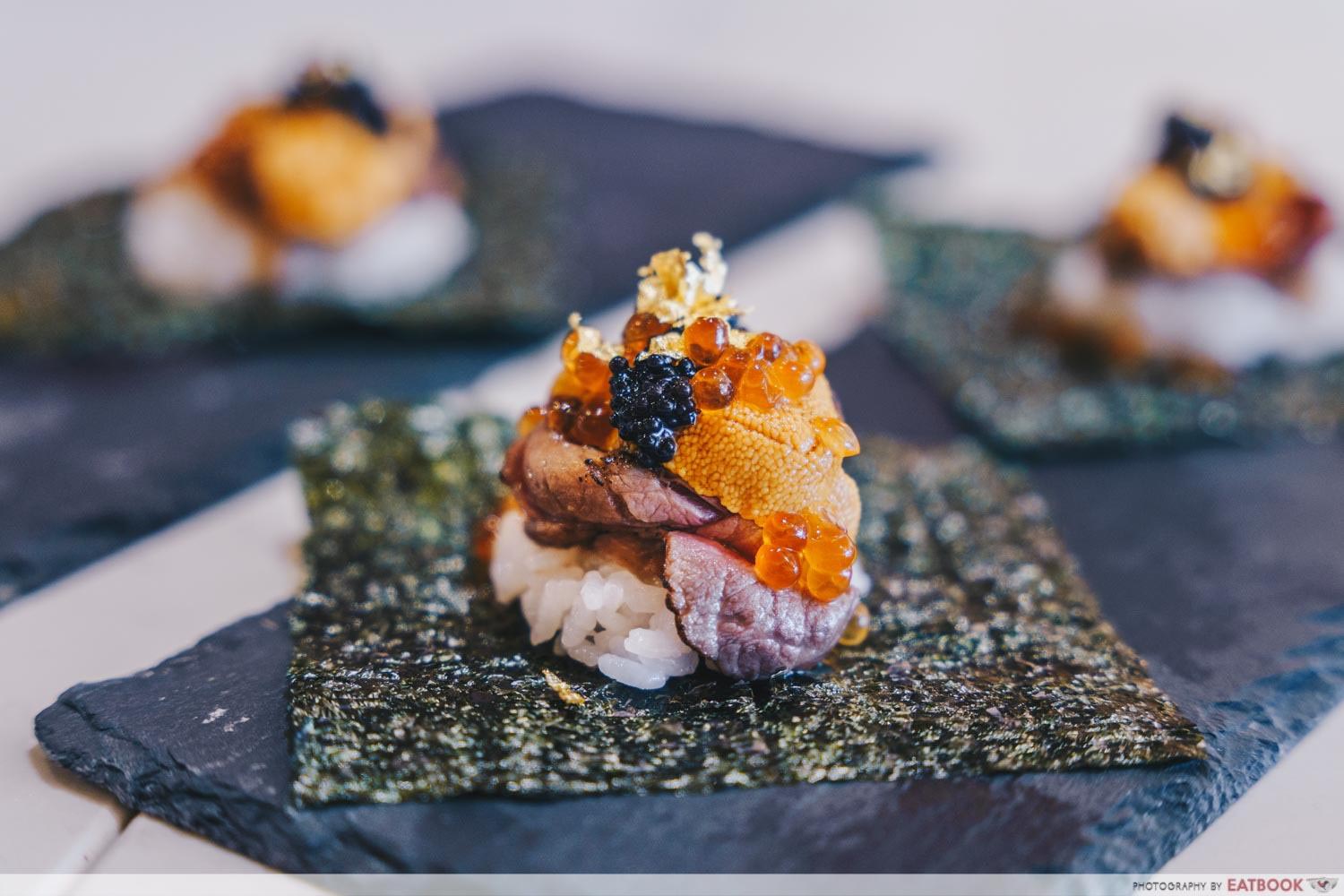 Run by the folks behind steakhouse The Feather Blade, Rappu is Singapore's very first handroll-only restaurant serving a six-course menu for just $36++. You may flinch at the gall of serving mere handrolls at the price, but the quality of the ingredients does justify the cost. Premium seafood and housemade sauces are used in the rolls, all made in an open kitchen before the diners. While the six-course is the main option available, you can add on $28++ for the High Roller handroll, complete with uni, caviar, and gold flakes to live up to its name.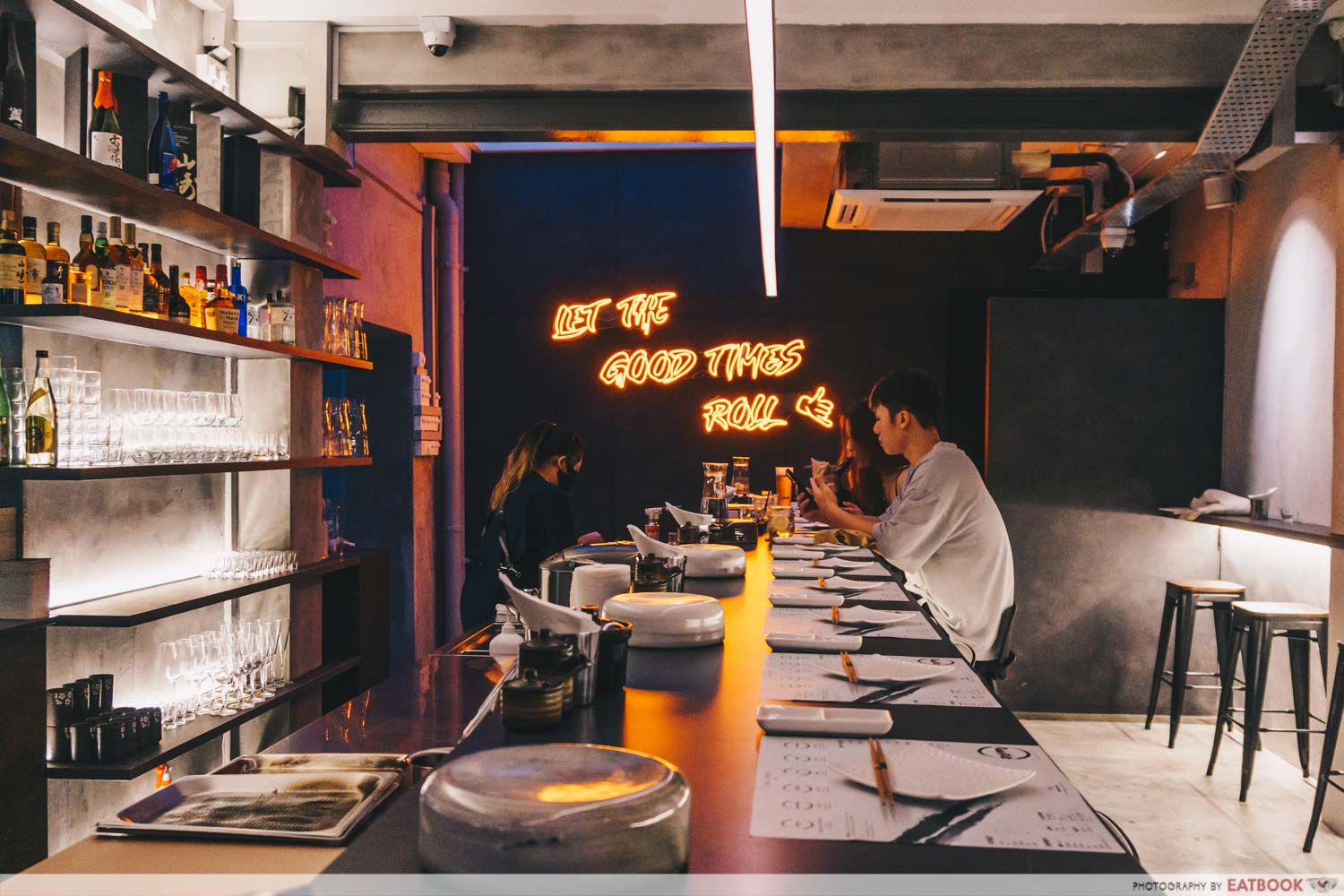 Though Rappu started as a pop-up, they have since settled into a permanent home at Duxton, styled like a Manhattan loft, with industrial elements, and a cool experiential dining counter.
Check out our full review of Rappu.
Address: 52 Duxton Road, Singapore 089516
Opening hours: Tues-Fri 5:30pm to 10:30pm, Sat-Sun 12pm to 3:30pm, 5:30pm to 10:30pm
Website
Rappu is not a halal-certified eatery.
7 Cheap Sushi Places In Singapore With Dishes From Just $1.50
---
4. PIVOT 
---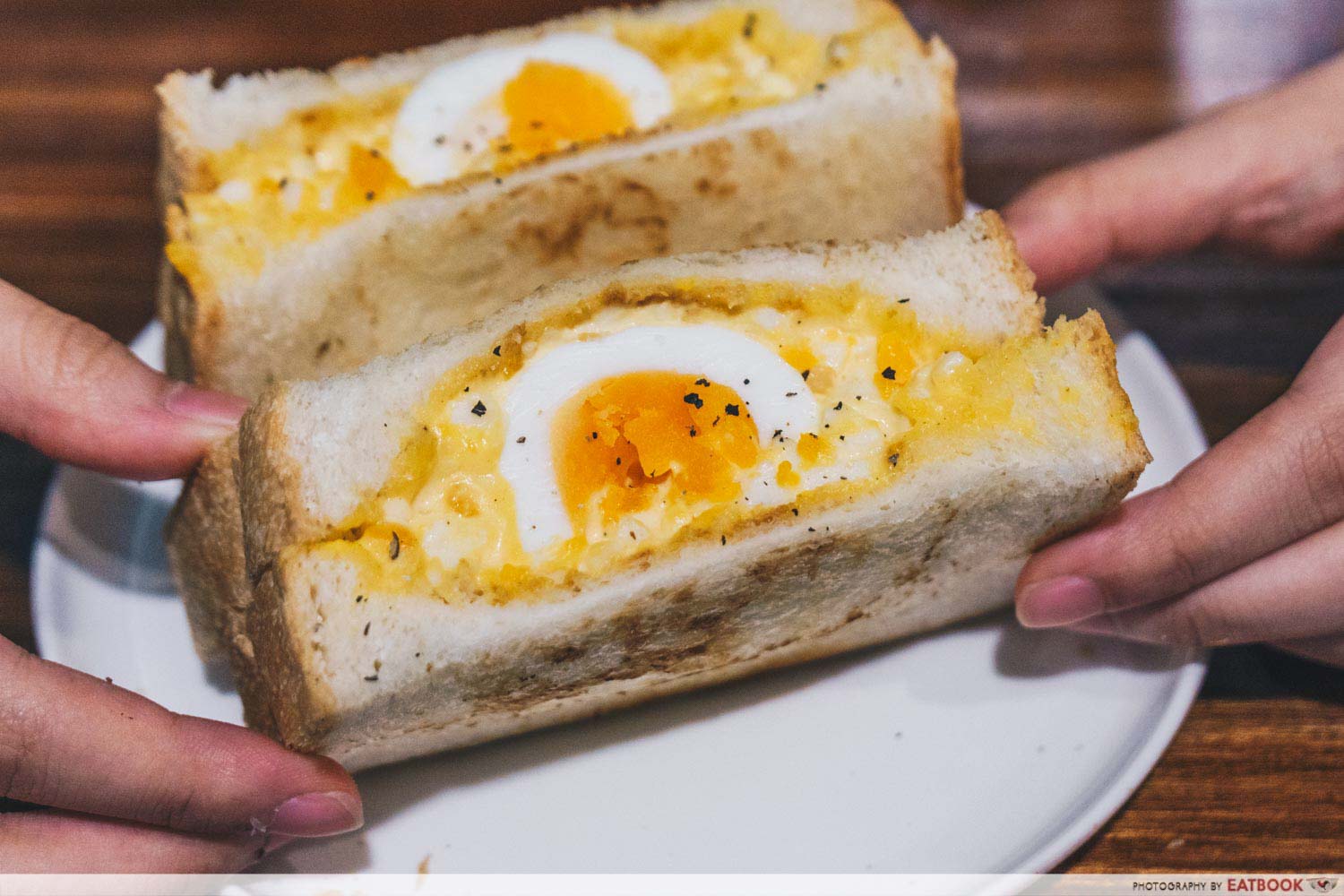 CBD workers and dwellers can look to PIVOT for an unconventional breakfast fix. Open at 7:30am, the cafe serves up a slim, but delicious menu of cakes, sandwiches, and coffee. Out of the lot, our two favourites are the Tamago Sando ($7), complete with a jammy egg in the middle, and the Oh!Gee Cha ($8.50), a light, earthy hojicha mousse cake.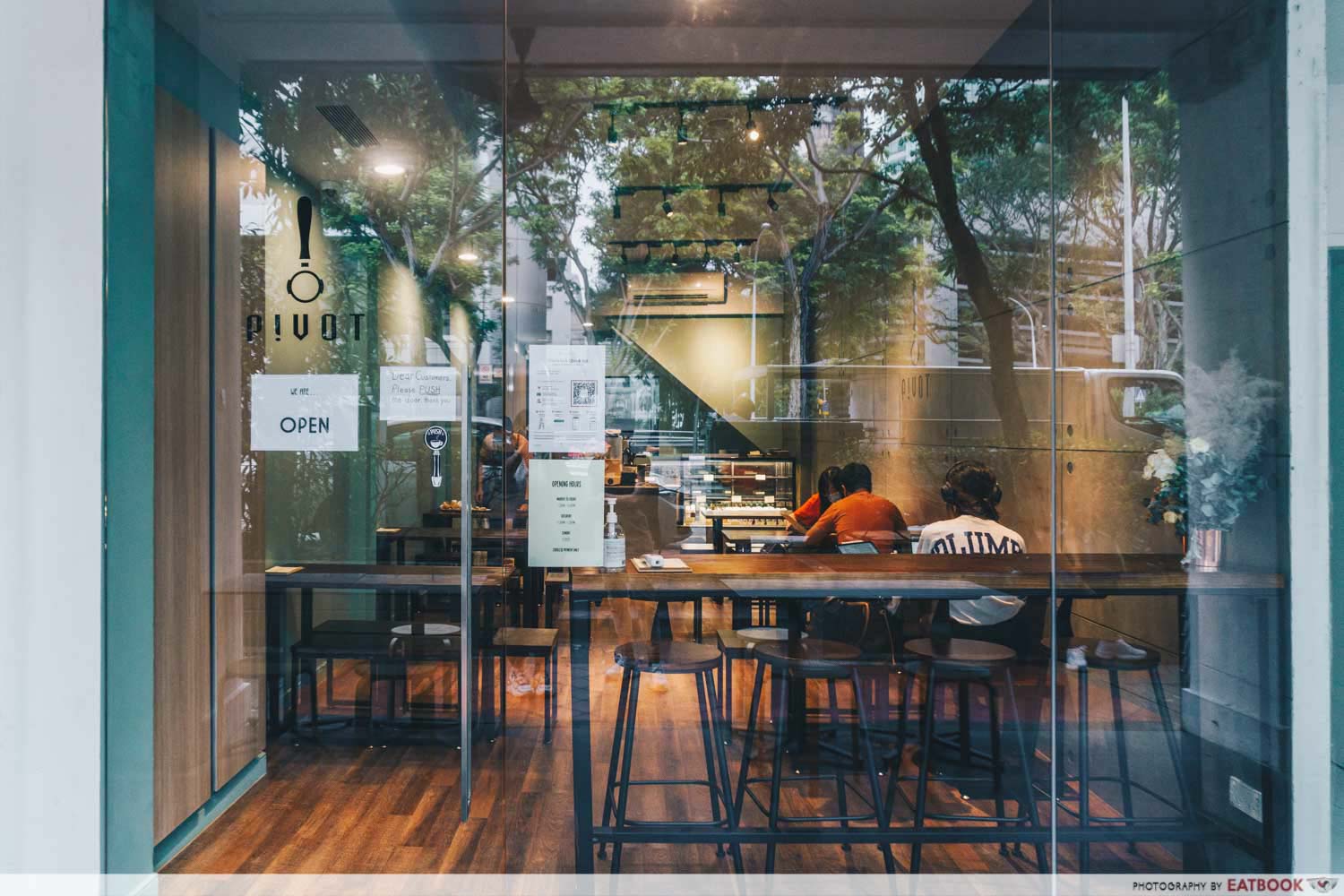 Just a five-minute walk away from Raffles Place MRT Station, PIVOT is a homely, quiet cafe great to start the day at.
Check out our full review of PIVOT.
Address: 10 North Canal Road, Singapore 048823
Opening hours: Mon 7:30am to 3pm, Tue-Fri 7:30am to 6pm, Sat 9:30am to 5pm
Tel: 9129 1965
Website
PIVOT is not a halal-certified eatery.
---
5. East Coast Commune 
---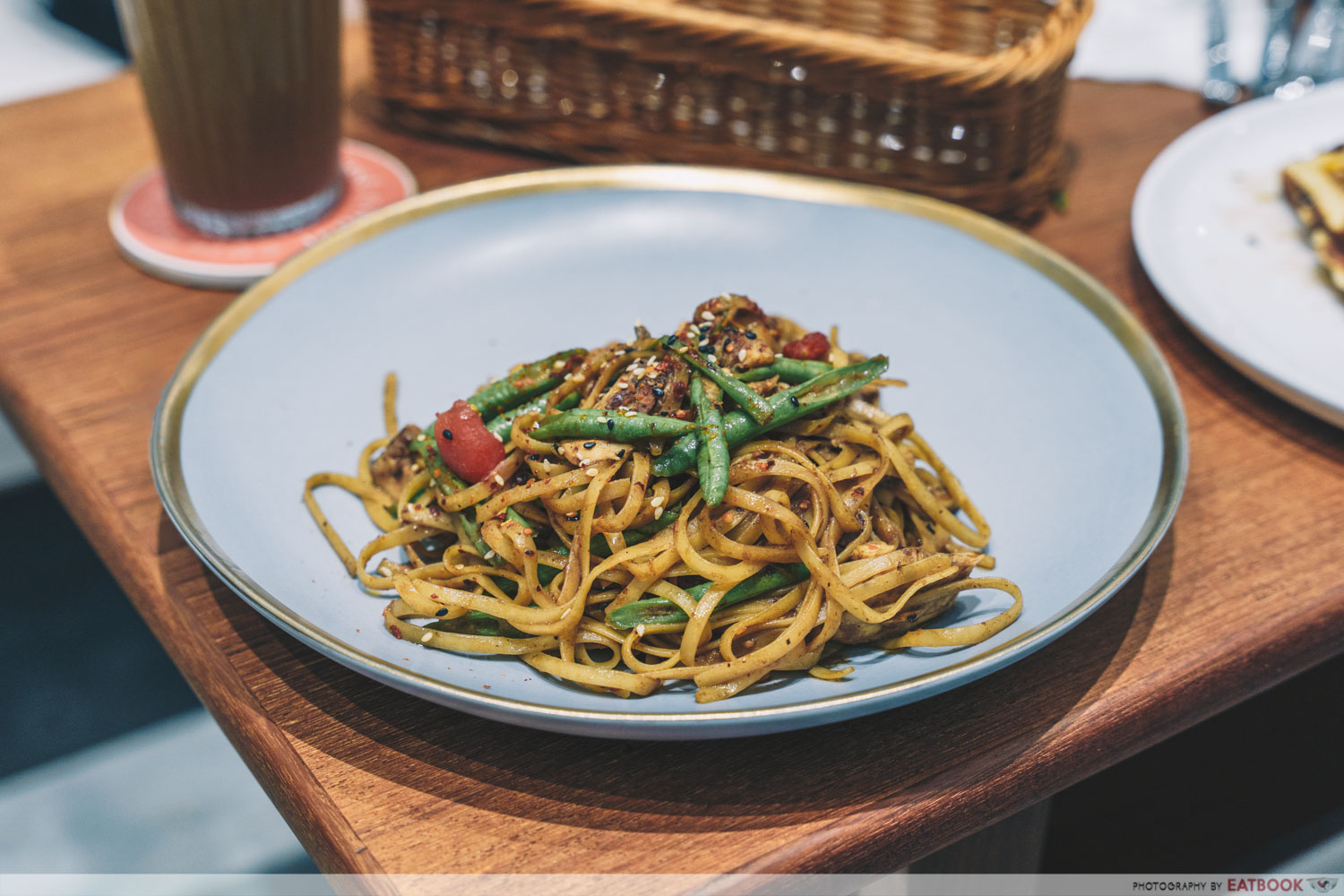 East Coast just got a lot cooler since East Coast Commune arrived. The cafe focuses on clean, wholesome brunch fare, including sandwiches, waffles, and juices. They also have pasta, of which we enjoyed the "CharMee" ($17++), a fusion spin on Chinese fried noodles with linguine and barramundi.
Spatially, the cafe is tranquil, yet family-friendly, with a kid's play area that you can deposit the little ones so you can chat with the adults over kombucha in peace.
Read our full review of East Coast Commune.
Address: 1000 East Coast Parkway, #01-03, Singapore 449876
Opening hours: Daily 9am to 6pm
Tel: 8950 4142
Website
East Coast Commune is not a halal-certified eatery.
---
6. MEIDI-YA Millenia Walk 
---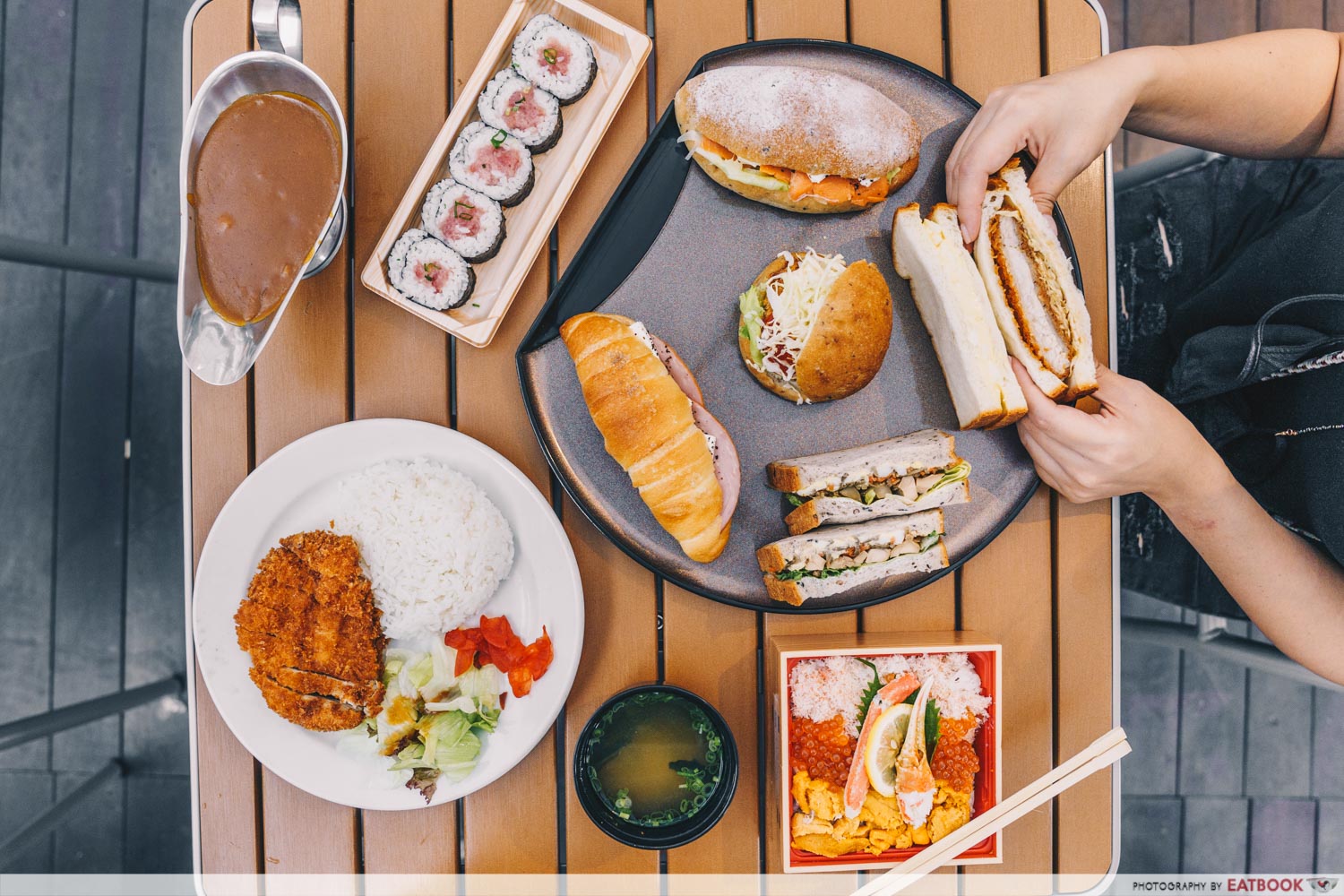 MEIDI-YA Millenia Walk has finally opened. The two-storey, 24,000 square foot supermarket also houses a multi-concept dining area that stands out from the rush of new restaurants, as it includes an al fresco beer garden and an indoor cafe, run by Gokoku Japanese Bakery.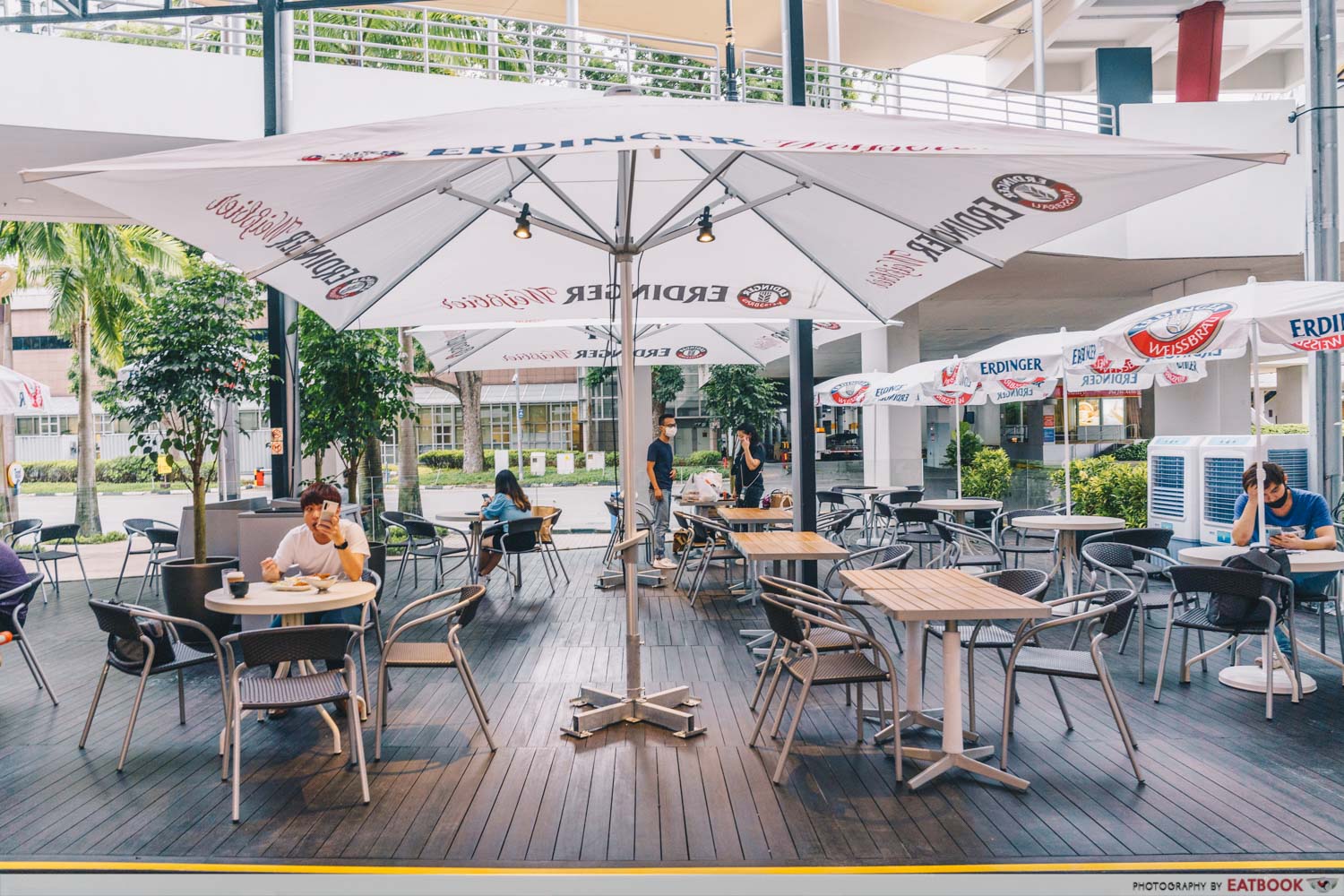 The bakery serves an exclusive range of sandwiches, including a Tonkatsu & Egg Sandwich ($5.80) great for tea break. Also available for dine-in are bento boxes and uni rolls from the Hokkaido Dosanko Plaza, which you can takeaway too.
Address: 9 Raffles Boulevard, Millenia Walk Singapore 039596
Opening hours: Daily 10am to 10pm
Website
10 Steamboat Restaurants In Singapore With Hotpot Buffets, Home Deliveries And More
---
7. Shake Shack VivoCity 
---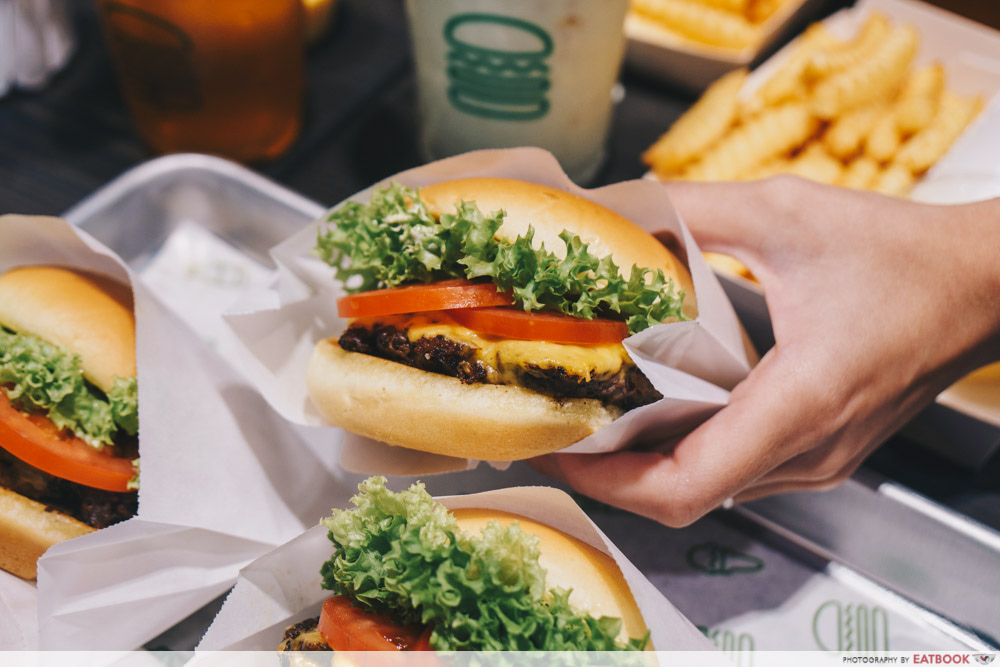 Shake Shack is back with another new restaurant, this time at VivoCity. Their new menu exclusives aren't as heavy-hitting as when their Suntec City outlet opened and brought with it the limited edition ShackMeister menu, but they do have two new concretes: the Sugee Boogie ($7.50), inspired by sugee cake, and the Viva La Vivo ($7.50), a sugar cookie and strawberry concoction.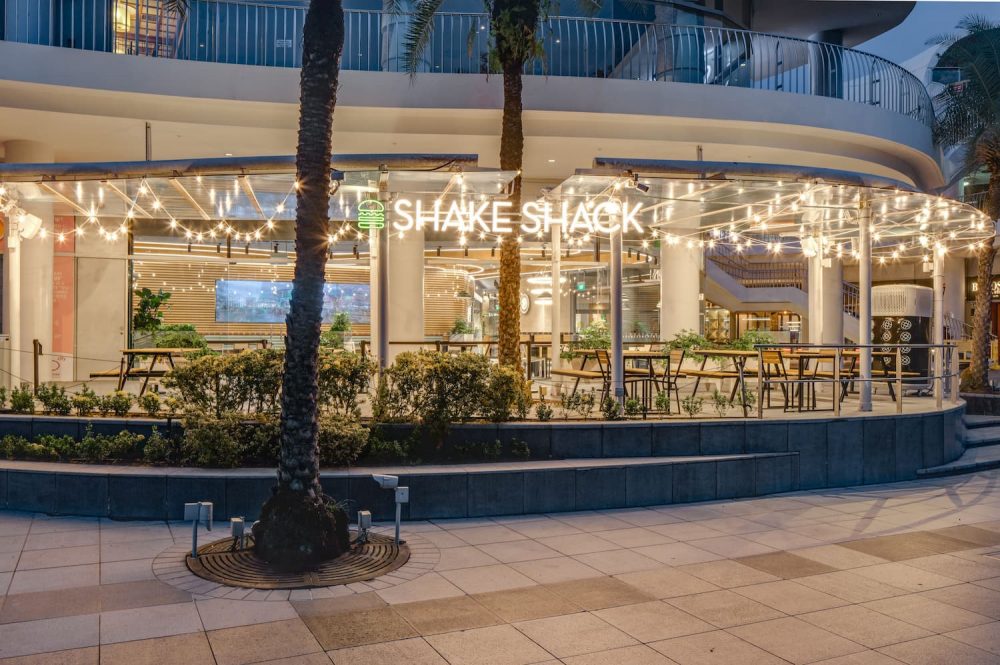 As the first Shake Shack to have an outdoor dining area, the VivoCity branch makes for a bit of a change from the other outlets, as you have a riverfront view and Sentosa to stare at as you dine.
Read more about Shake Shack VivoCity.
Address: 1 Harbourfront Walk, #01-163/164, Singapore 098585
Opening hours: Daily 11am to 10pm
Website
Shake Shack VivoCity is not a halal-certified eatery.
---
8. Orchid Starry Dreamz 
---
Joining the fray of Kumoya themed cafes in Singapore is the Orchid Starry Dreamz pop-up cafe, where Sanrio's Little Twin Stars play the starring role. The menu here is IG-worthy in every way, from the Little Twin Stars Magic Starry Breakfast ($26.90), with its crescent moon scrambled eggs, to the Magic Starz Galaxy Cake ($21.90), topped by a star-shaped mousse served on a dramatic bed of dry ice.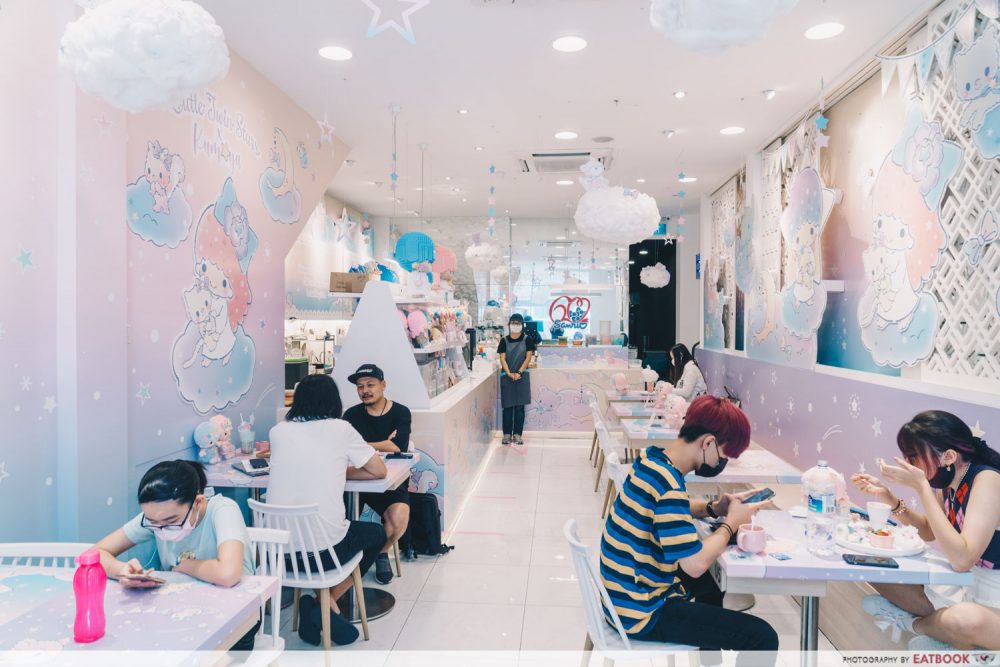 Expect all things pastel pink and blue about the decor, and an in-store merchandise rack that sells souvenirs you can take home.
Read more about the Orchid Starry Dreamz cafe.
Address: 8 Jalan Klapa, Singapore 199320
Opening hours: Tue-Sun 12pm to 9:30pm
Website
Kumoya is not a halal-certified eatery.
---
9. Bee's Knees 
---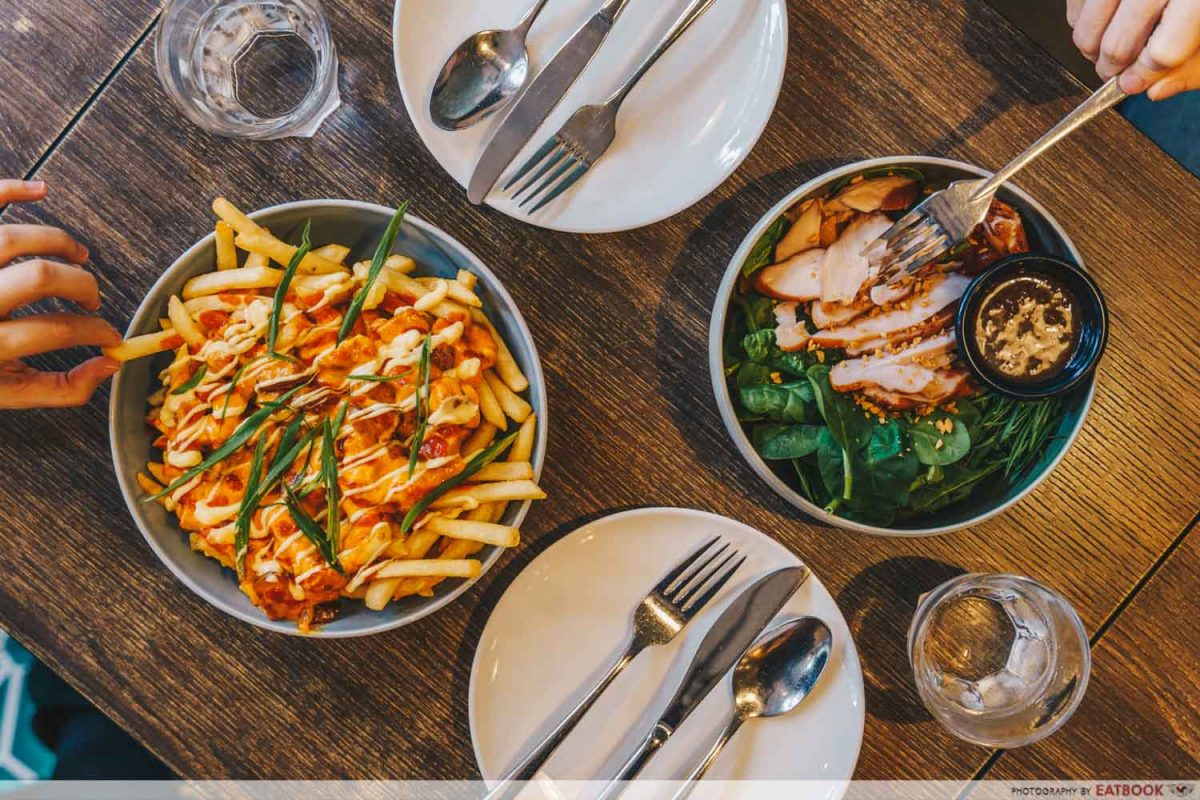 While not technically new, Bee's Knees' complete revamp of their menu makes this Botanic Gardens cafe worth a visit nonetheless. Under award-winning chef Sujatha Asokan's charge, this peaceful cafe serves up bold, punchy flavours for brunch and dinner. This includes the Spicy Duck Loaded Fries ($17++), a sinful, calorific treat, and their decadent Seafood Stew ($28++), with a medley of seafood served on silky mash.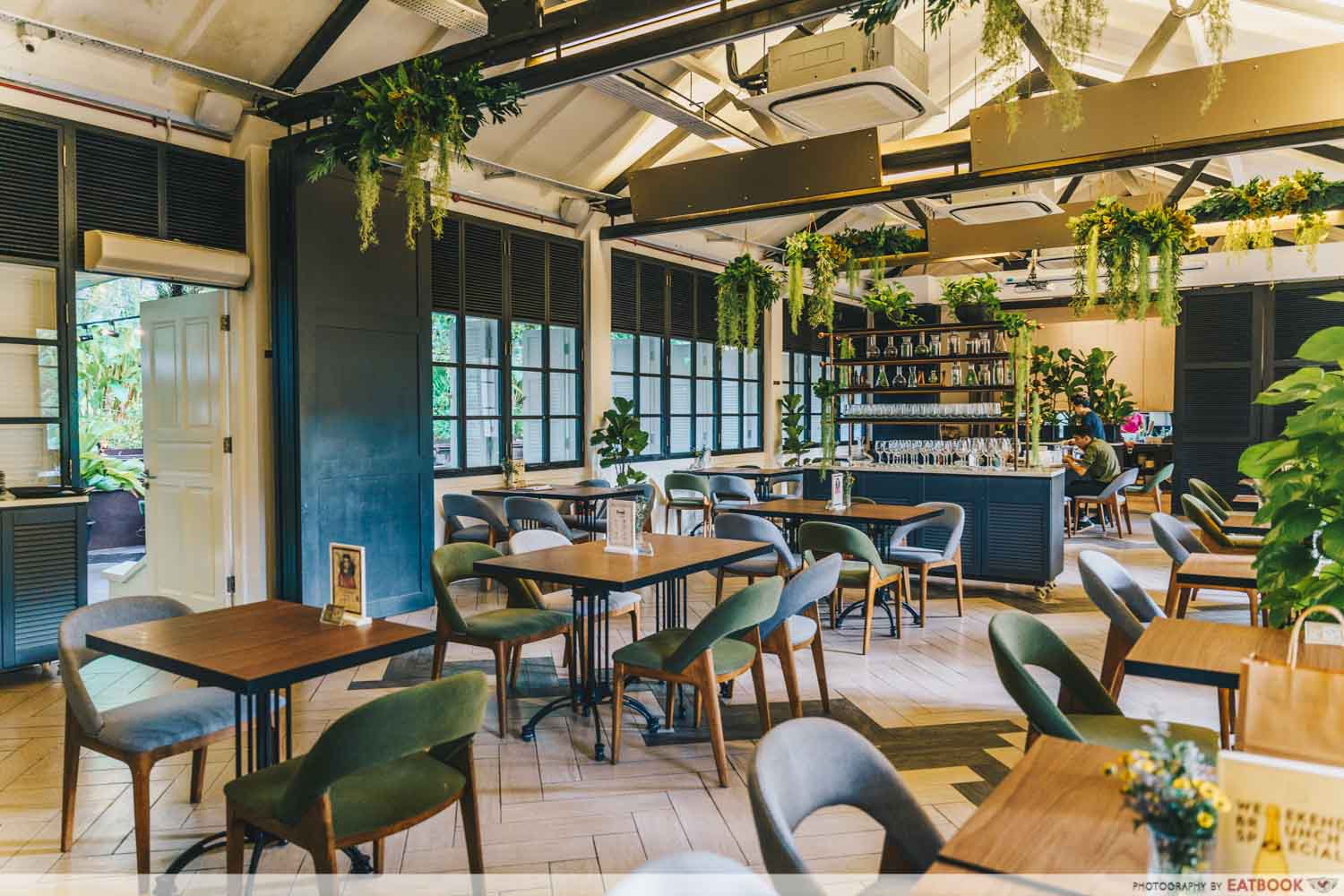 Bookmark Bee's Knees for dates too, as the scenic cafe is gorgeous no matter the time of day, surrounded by verdant greenery outdoors.
Read our full review of Bee's Knees.
Address: 50 Cluny Park Road, Level 1, Botanic Gardens, Singapore 257488
Opening hours: Daily 8am to 10pm
Tel: 9815 3213
Website
---
10. Miznon
---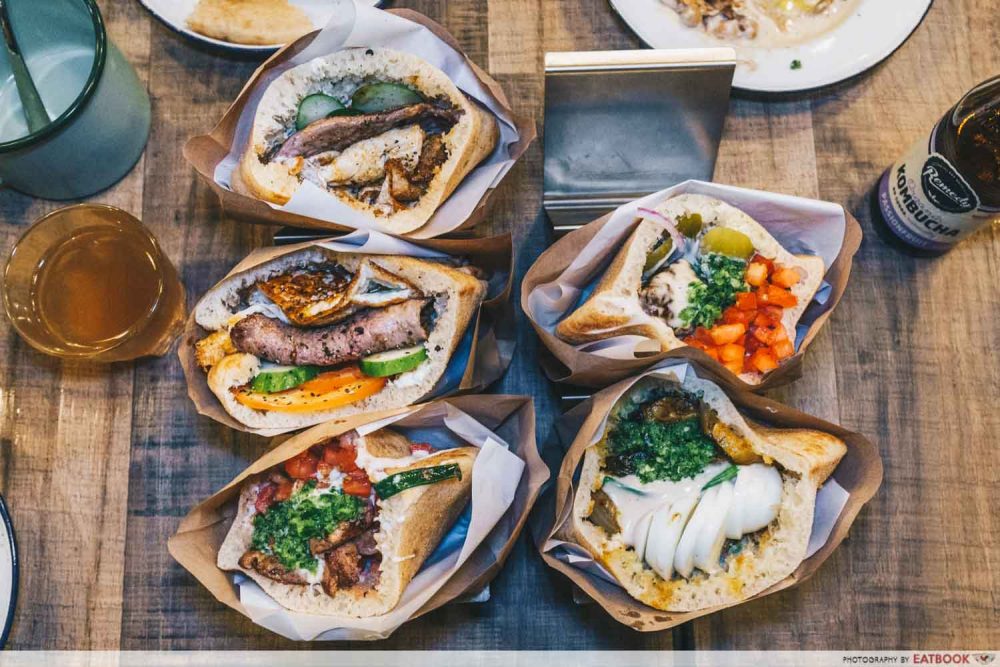 You don't have to fly far to get your hands on respectable Israeli food now that Miznon is in town. Run by celebrity chef and MasterChef Israel judge Eyal Shani, the newly-opened Miznon Singapore is the 10th outlet in the world, and has become quite a phenomenon locally, drawing long queues for its packed pita pockets—we loved the Steak & Egg ($21++) and famous whole Baby Grilled Cauliflower ($16++).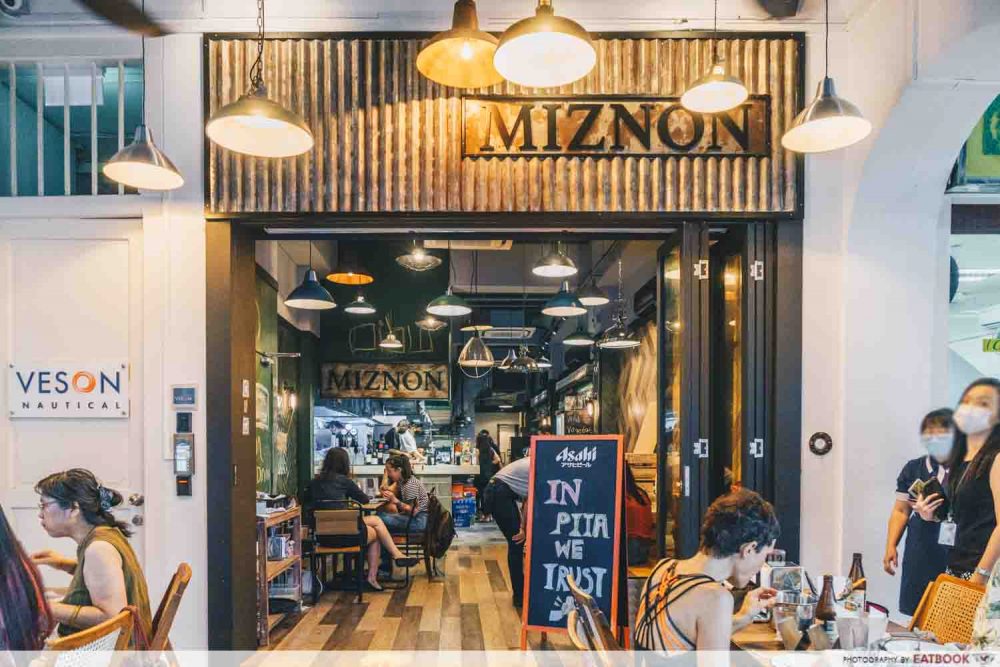 The bustling 42-seater space in Telok Ayer is ultra-laidback, as diners get surrounded by the bustle of the open kitchen and fellow hungry patrons munching away over small tables. Queues start as soon as they open at 11am, so go early.
Check out our full review of Miznon.
Address: 6 Stanley Street, #01-01, Singapore 068725
Opening hours: Mon-Sat 11am to 11pm
Tel: 6223 0716
Website
---
New restaurants in Singapore
---
The festive dining binge looms, but before you stuff yourself silly with turkey and ham, eat your way around the new restaurants in Singapore this December 2020 first. Otherwise, check out the month's new hawker openings instead. There is Birdhaus by Project Warung, an Indonesian fried chicken stall; or Really Something, a Taiwanese hawker stall with $3 lu rou fan.
Really Something Review: Cheap Taiwanese Food Including Lu Rou Fan, Egg Fried Rice And More In Chinatown